Just this last day or two, spring has arrived.  The hummingbirds were the first sign.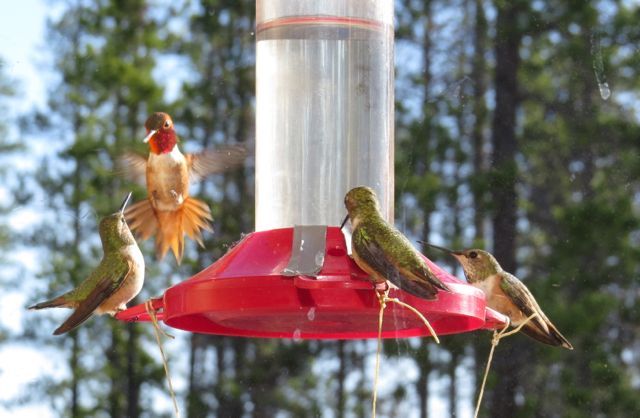 Then the curious blossoms of the soopolallie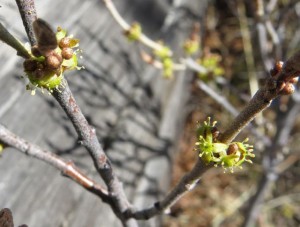 The earlier silvery pussy willows are in full force, but now a later one, with golden blossoms, is bursting into bloom.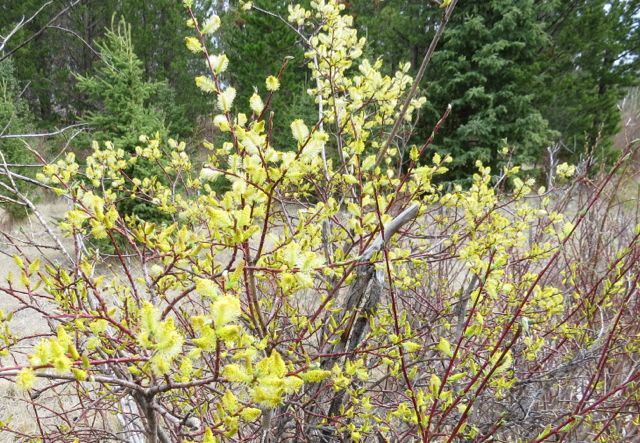 There is a hint of spring green while looking towards the mountains.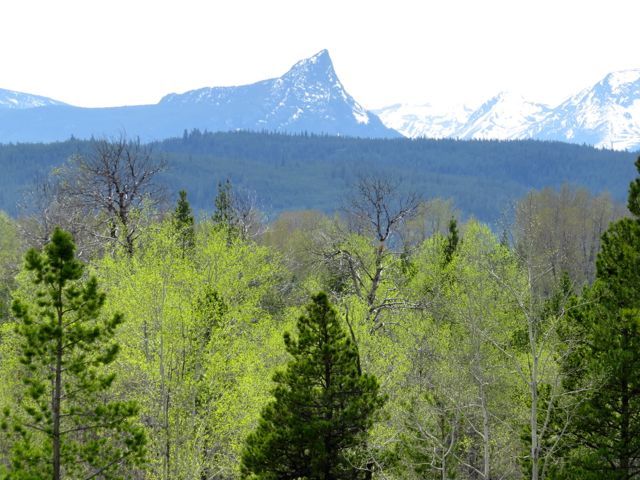 Yesterday the endless, cloudless, high-twenties weather began to break.  This morning there was a small rain.  Then the sun burst through.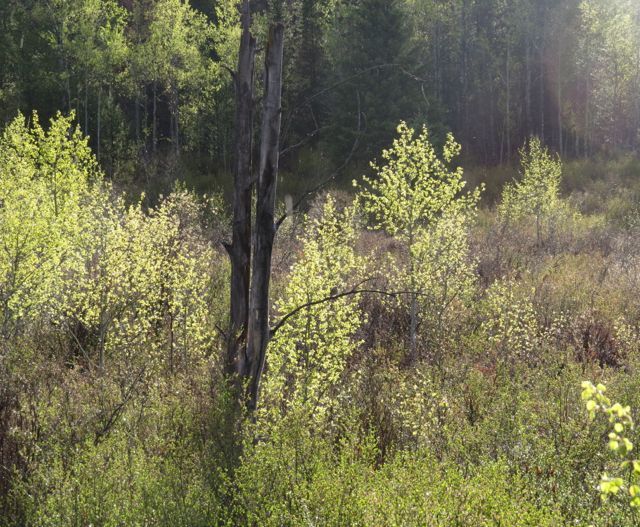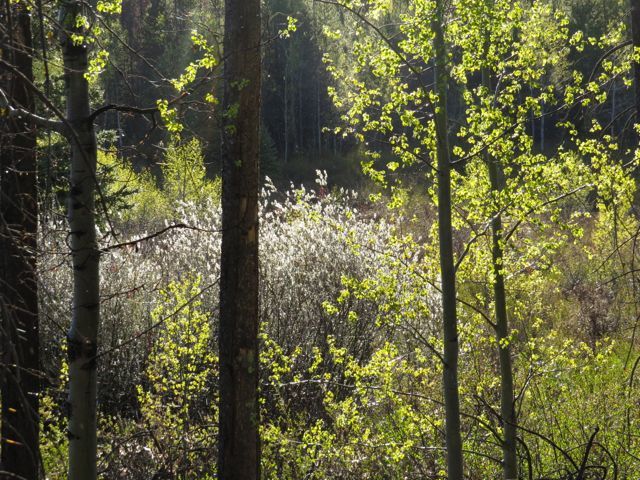 And against the mountains it made a rainbow.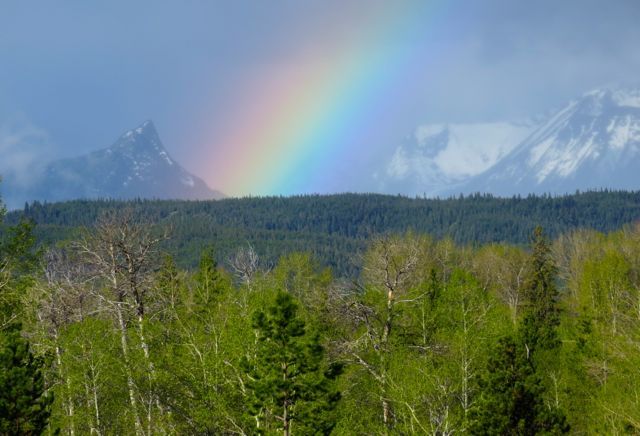 To comment on this post, click on the title and scroll to the bottom of the new page.