WINDOWSILL SALADS
Growing Sprouts and Microgreens.  
      $7.95          25 pages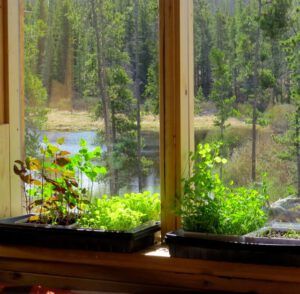 [easydigitalshop]      
                                                        Upon purchase please check your email for your download link.
There are three attractive reasons for growing sprouts and microgreens.  
 1.  At the sprouted stage, a plant has many more nutrients than at any other stage in its life.  
 2.  You can eat them in a matter of days.  
 3.  They are very easy to grow.
This little e-book book explains how to grow sprouts in jars and microgreens in soil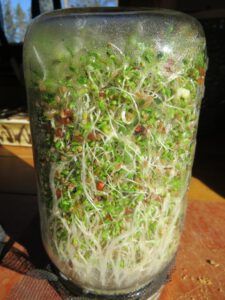 Sprouts and microgreens are a very beneficial resource to people who have no outside gardens, long winters, and live impossible distances from a ready supply of fresh food.
Enjoy!