Half my driveway was burned last year and I had been eyeing the blackened slopes with interest to see what would start growing there. One thing to appear in great numbers after a fire is the morel mushroom. A new burn draws mushroom pickers like flies. Sometimes there would be six vehicles and two camps along the road.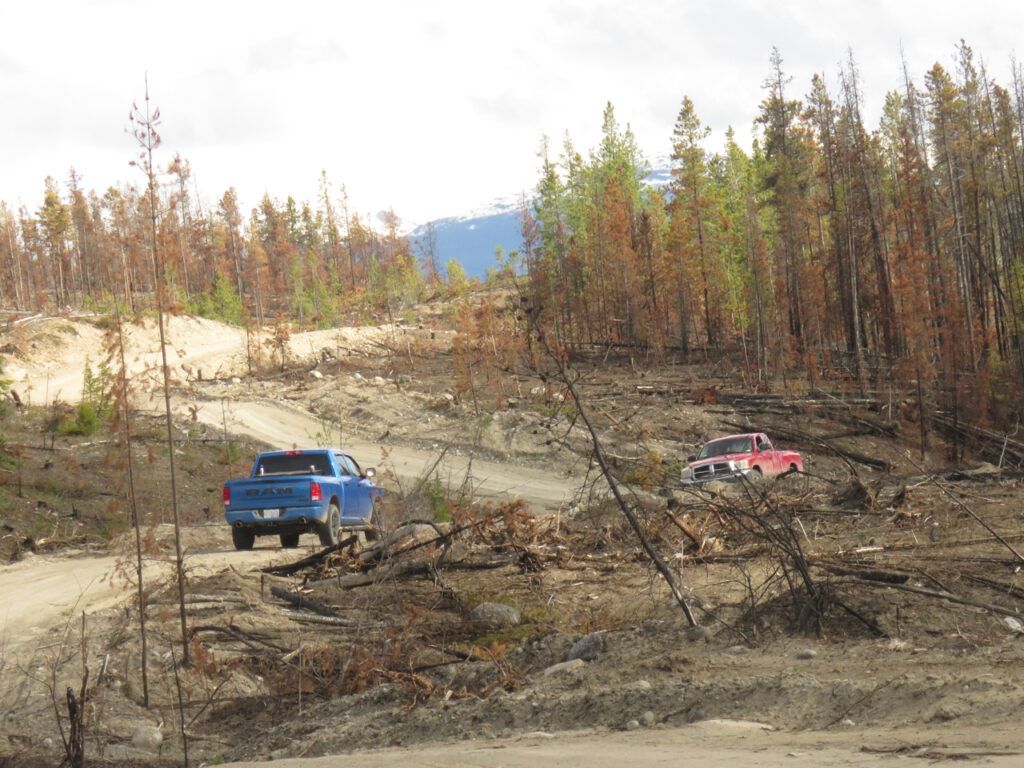 Tree skeleton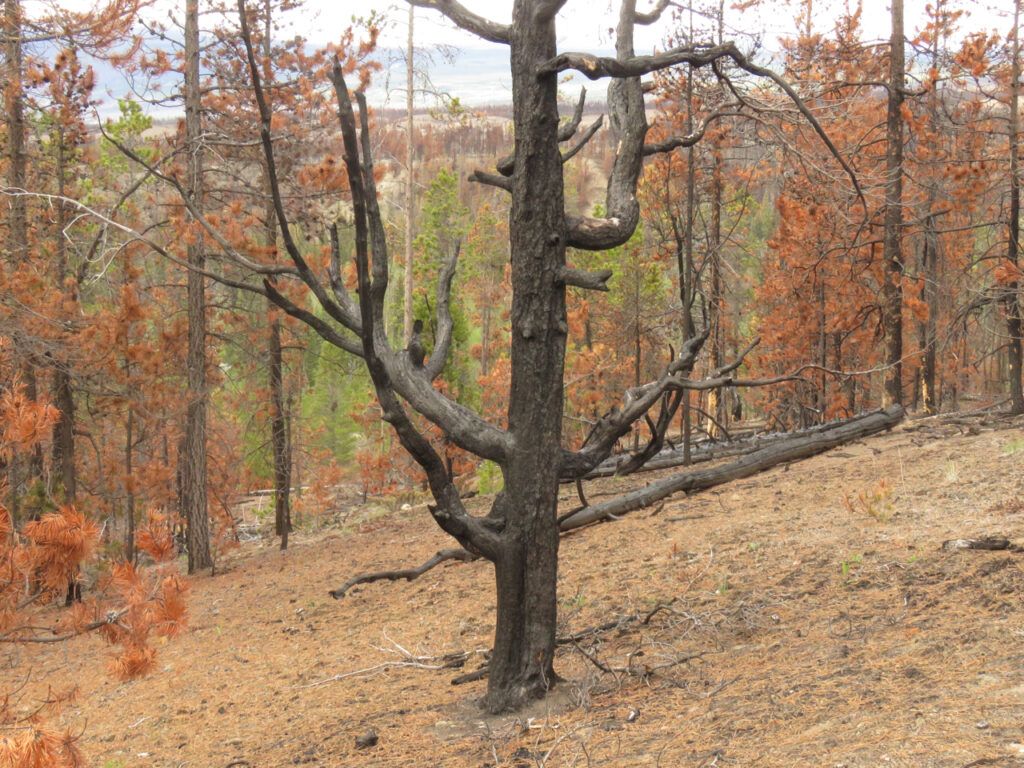 Above the road was a good view of the fire. The sandy slope with the green bushes is on the fair side of Highway 20. Road-watering kept a lot of the wayside vegetation green. The top of the ridge shows more fresh burning, and the greyer slopes of Nogwon behind are a legacy of the 2017 fire. The annoying thing about this fire was that it was human-caused. There had been no lightning for some time. Remains of a camp fire was discovered at the source. And then, after it was contained, it started up again, far beyond the boundary. It did the same again in August. Very mysterious ignition.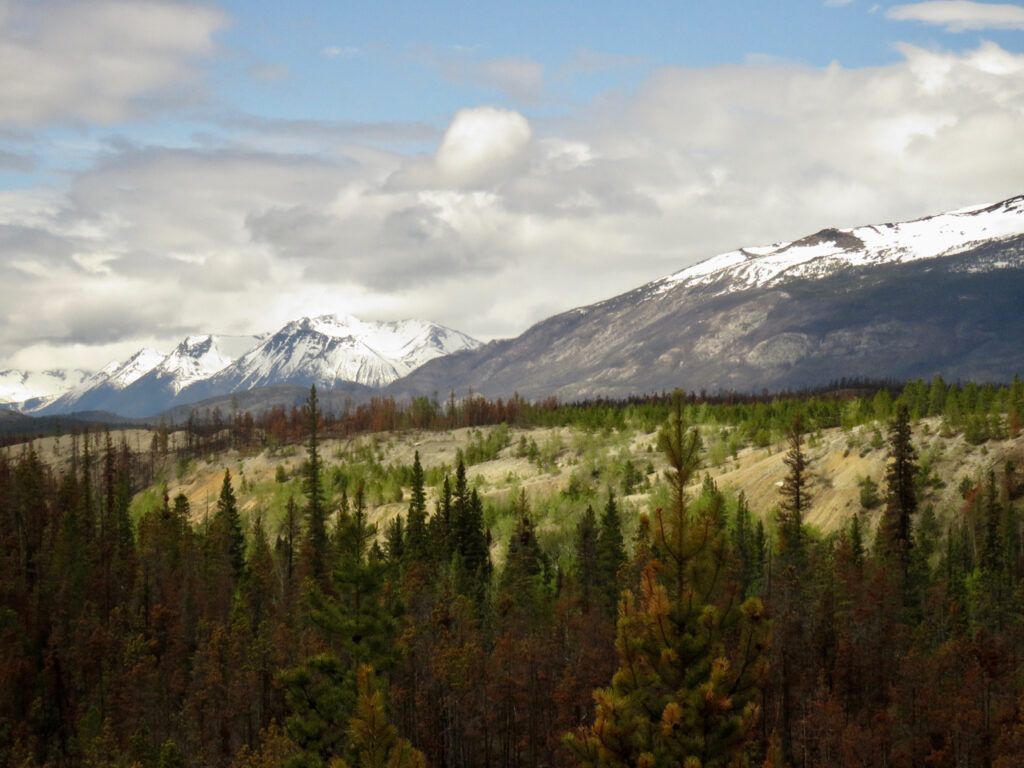 But things were definitely growing in the burn. A cut-leafed anemone.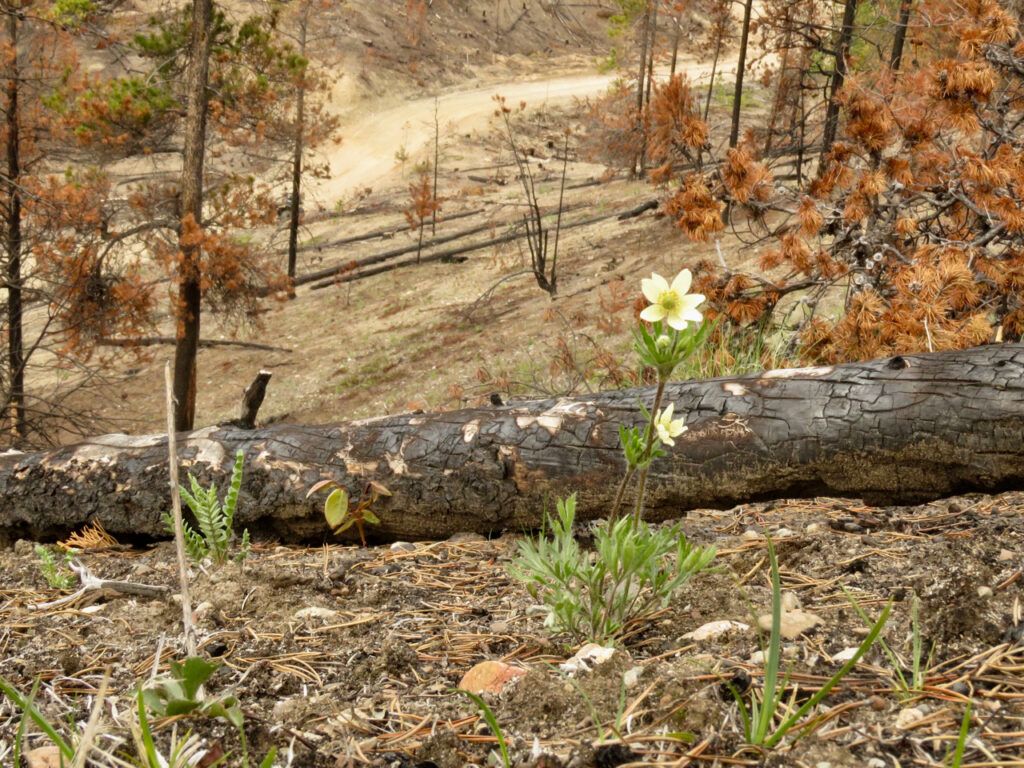 Pretty sure this is a dogbane.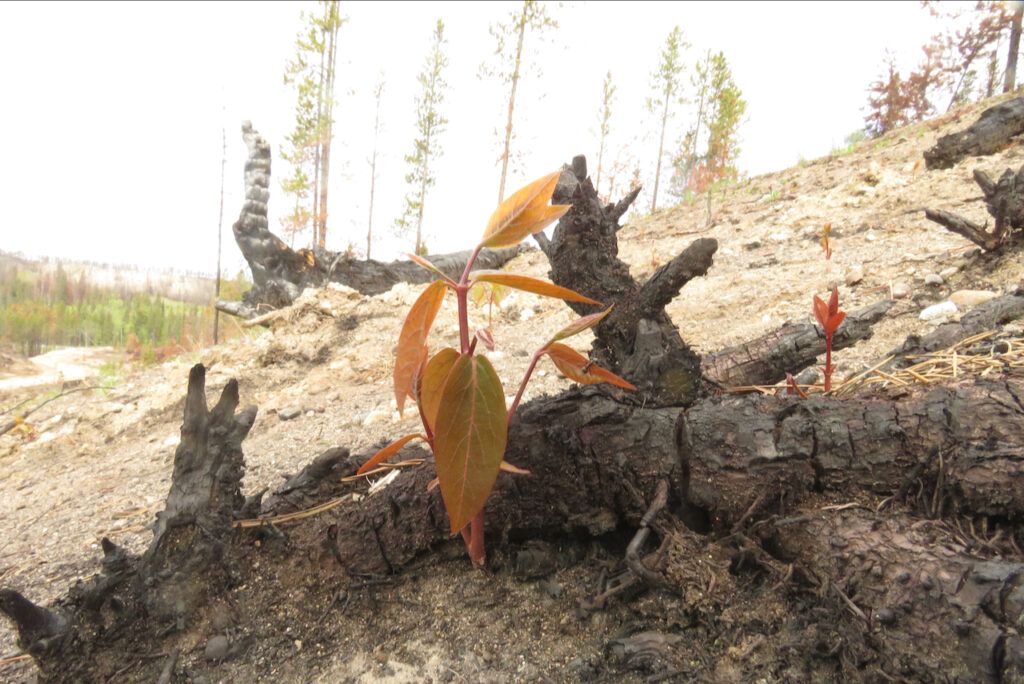 A wild rose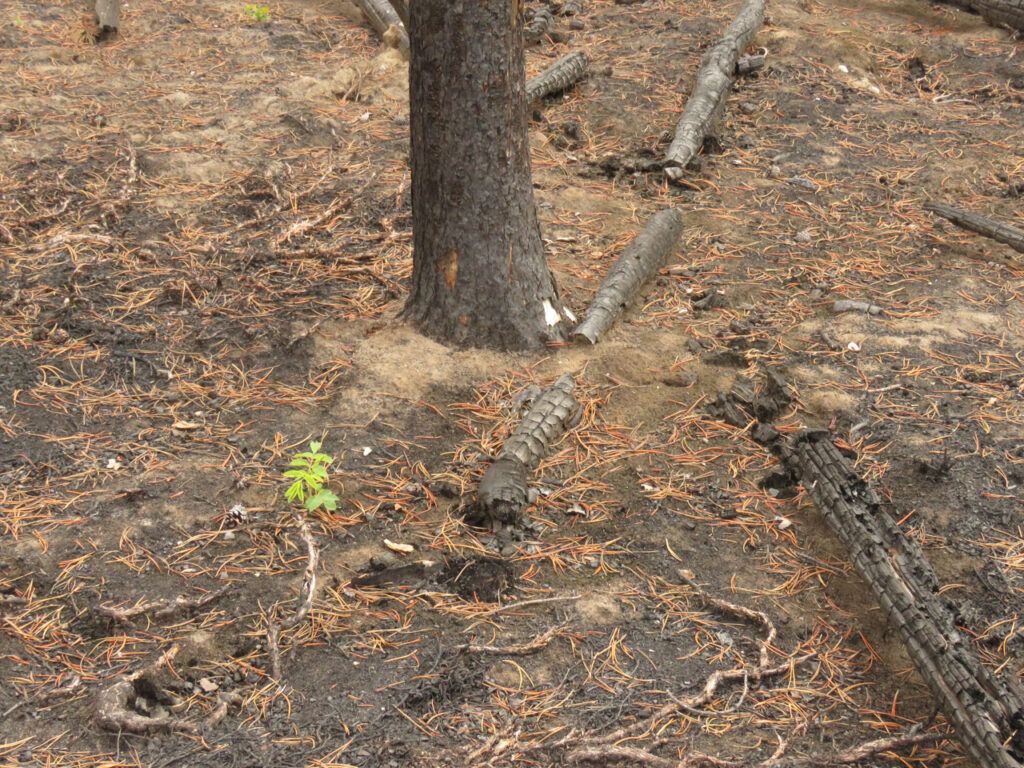 And in a boggy area, mosses and liverworts were thriving.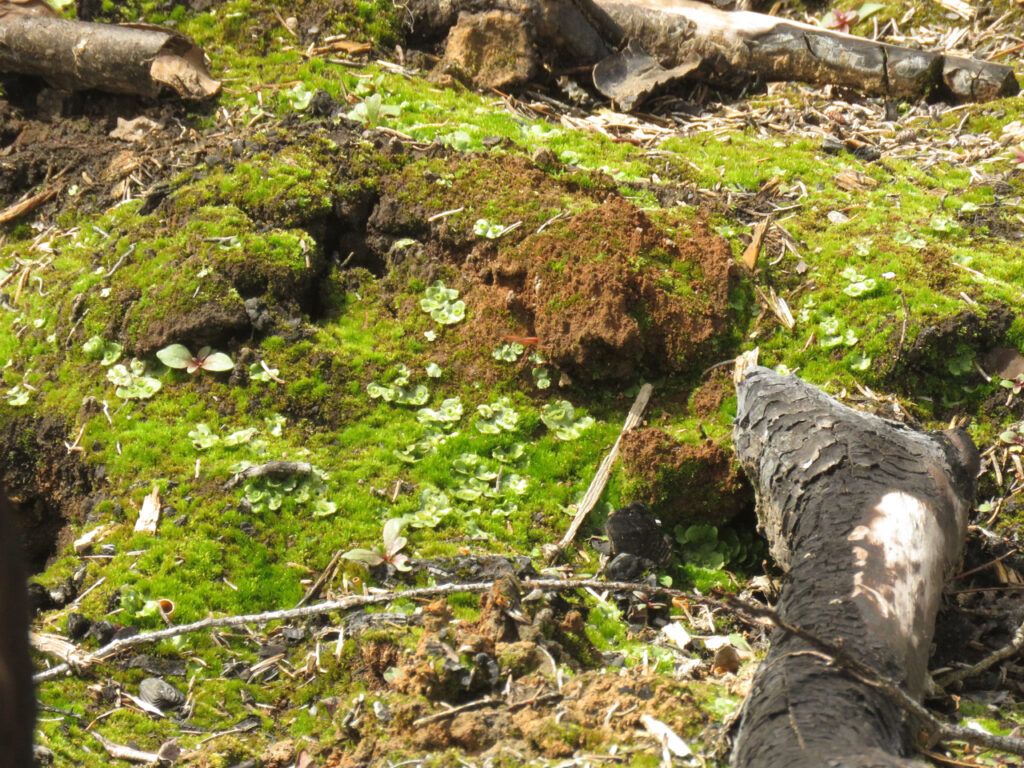 But spring was slow everywhere. I got word from my old mountain place, Nuk Tessli, that three Israeli volunteers had arrived at the float plane base but the ice was still on the lake and they could not fly in. Would I like to have them for a day or two? Would I ever! So Uri and Roi cut firewood,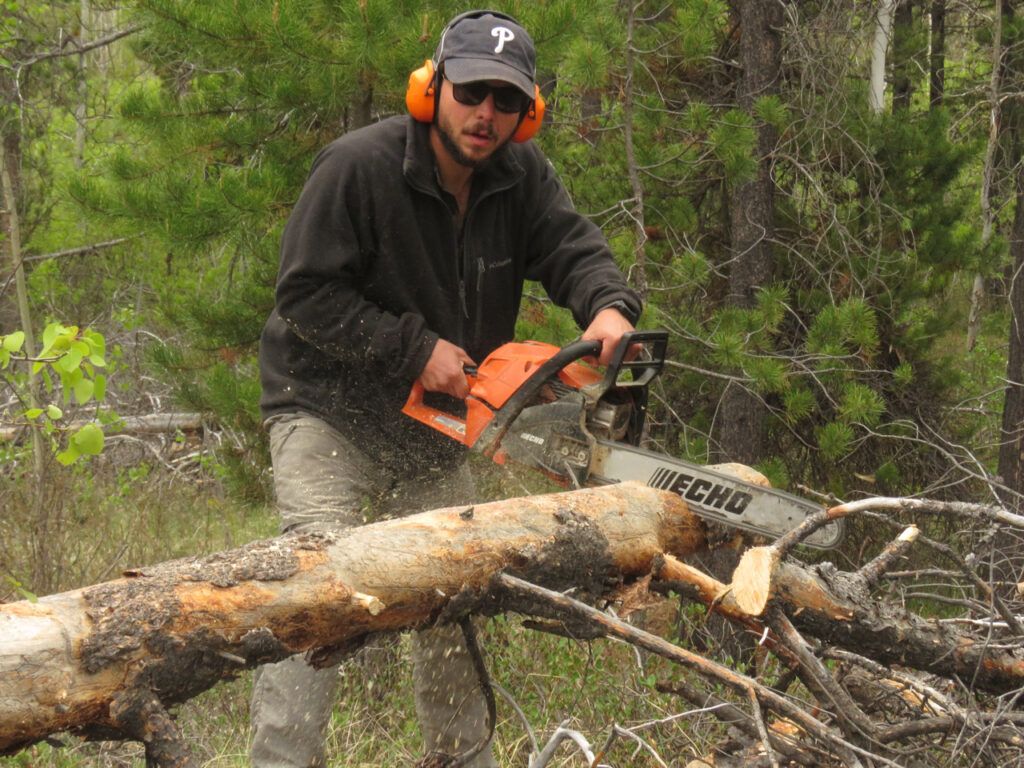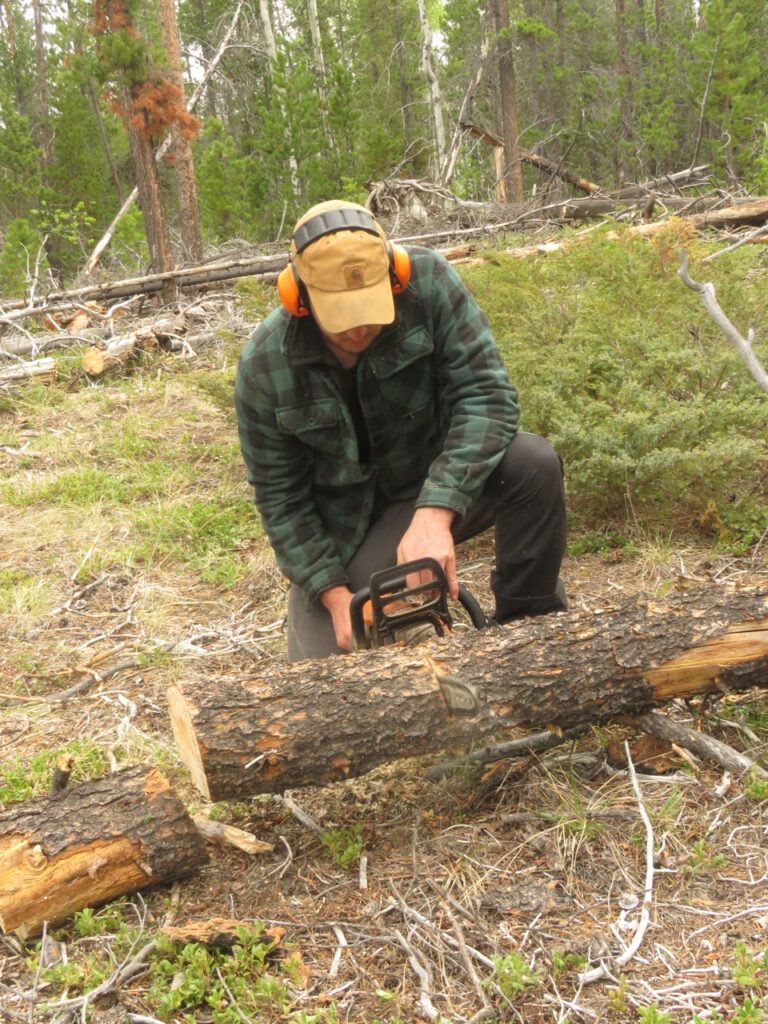 And Ash peeled poles for the outdoor kitchen roof.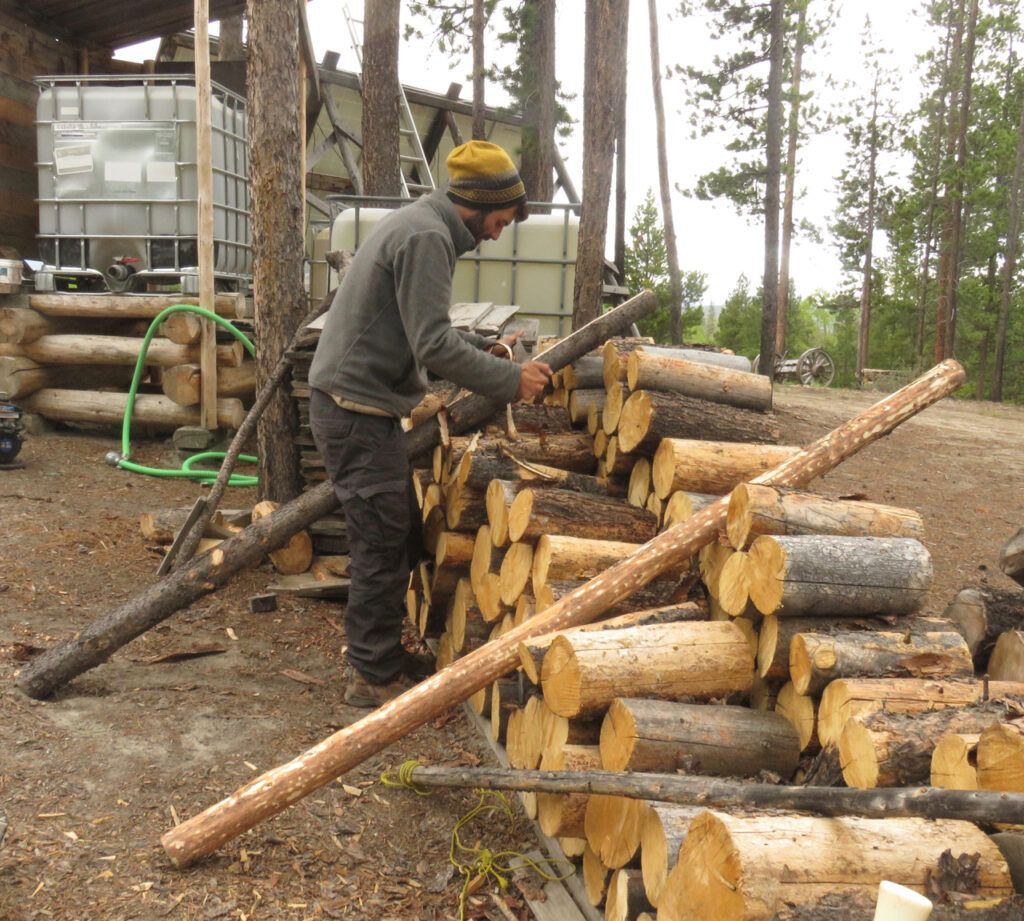 Soon I had another good pile of wood stacked for the winter.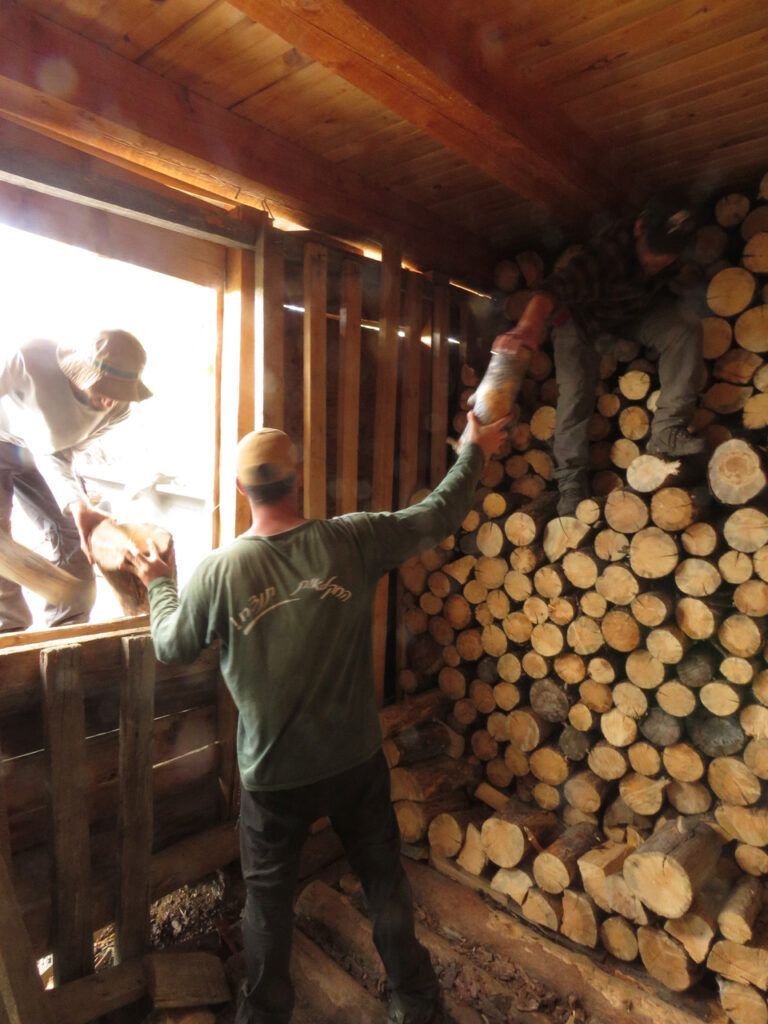 Unfortunately, I could only get a couple of days' work out of them before the ice went out in the mountains – two weeks late – but they were very helpful.
Then we had a couple of hot days. And along came the smoke. No fires anywhere near – could have been northern Alberta but some said Siberia. We've had smoke from Siberia before.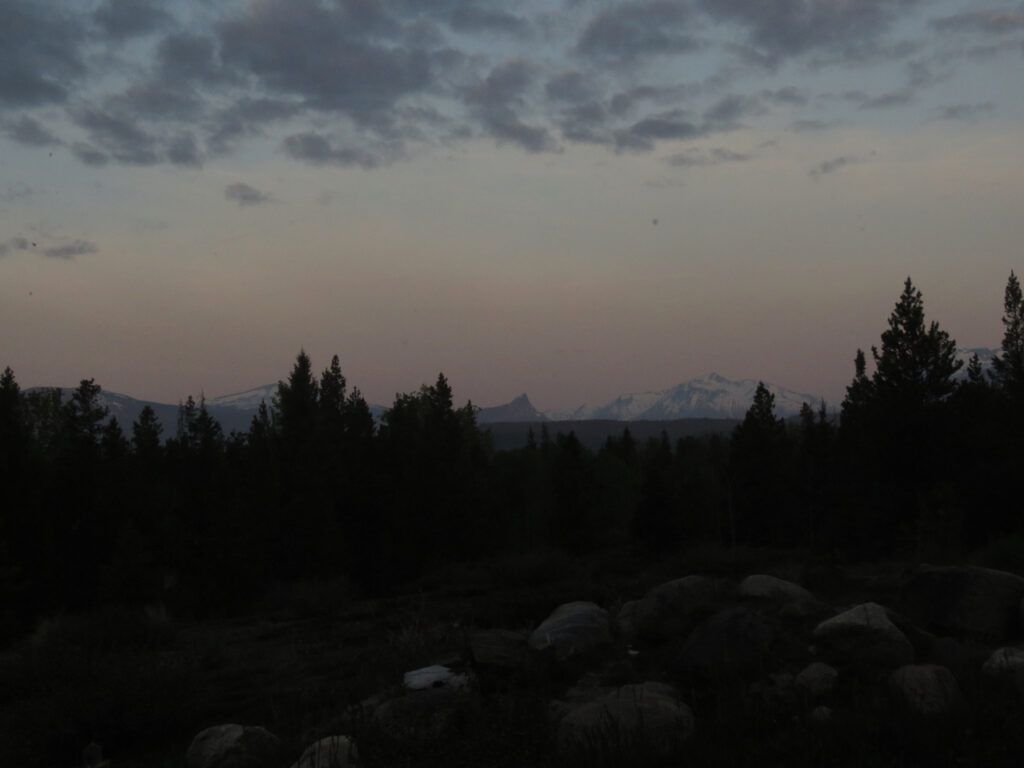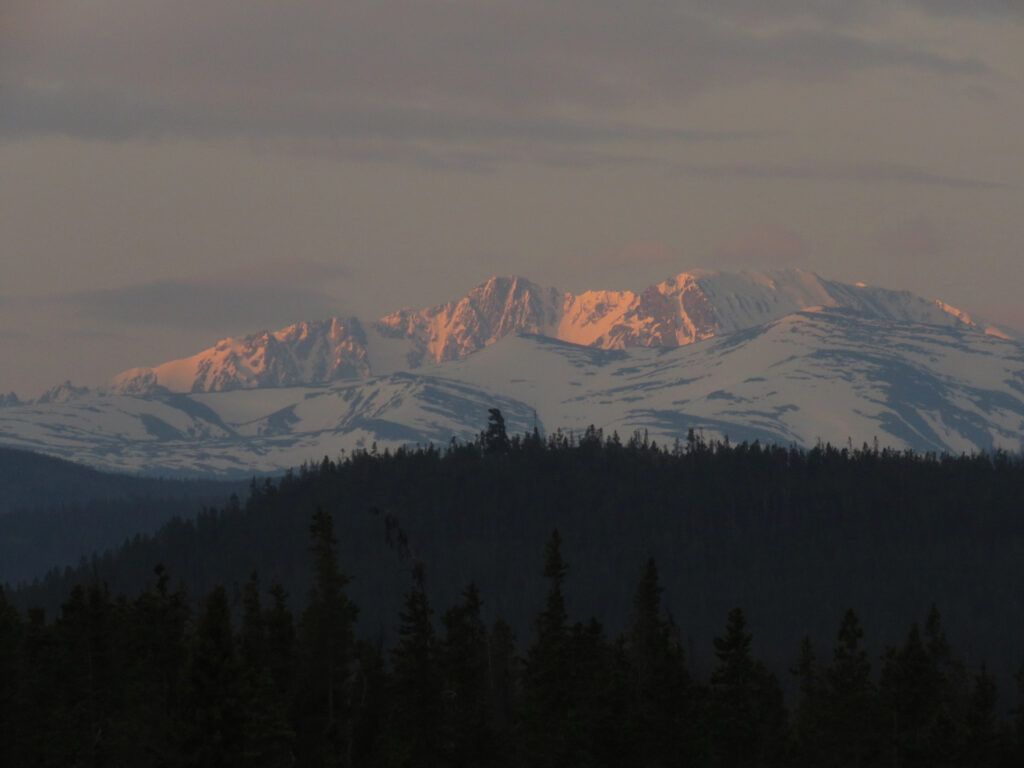 But then came the rain. An absolute deluge. The first of many we were to have while east and south of the continent were suffering terrible heatwaves.