September was cold. November was warm. And now, finally, in December it is getting quite wintry.
At the tail end of the warm storms that brought so much rain to the lower mainland, it actually rained here.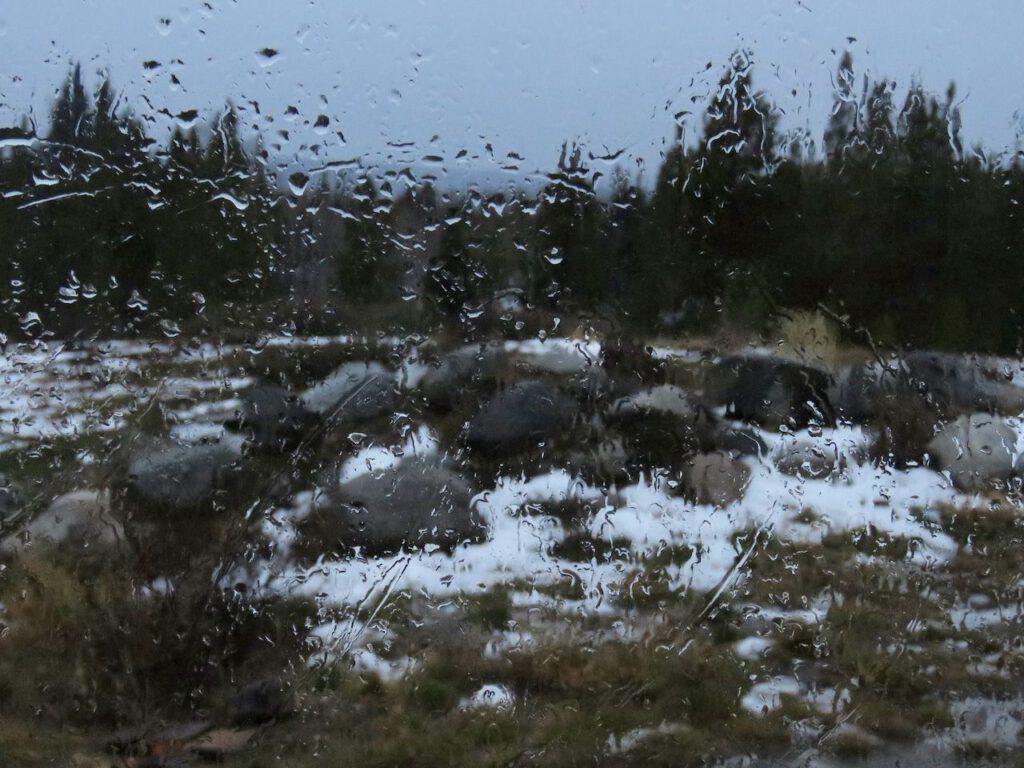 Our snow almost disappeared. But not for long! As the temperature dropped, we got a heavy wet dump. (That's me doing the ploughing)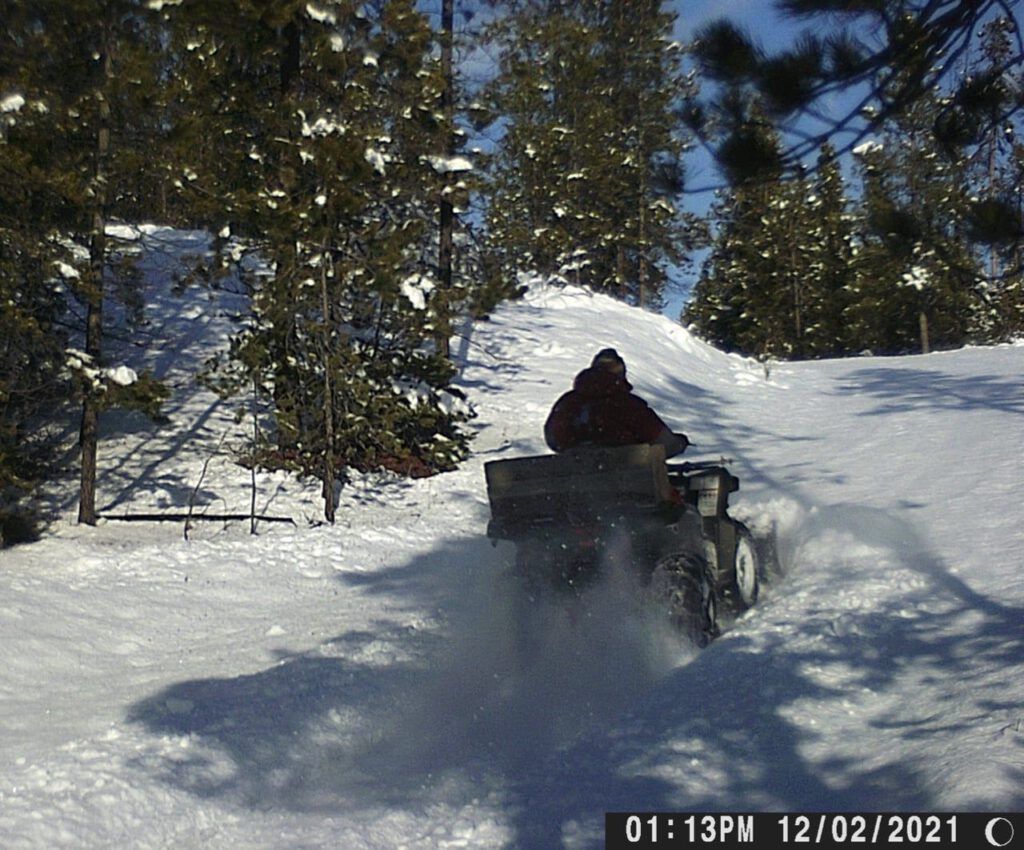 A tree near my pond has a mistletoe ball for a head.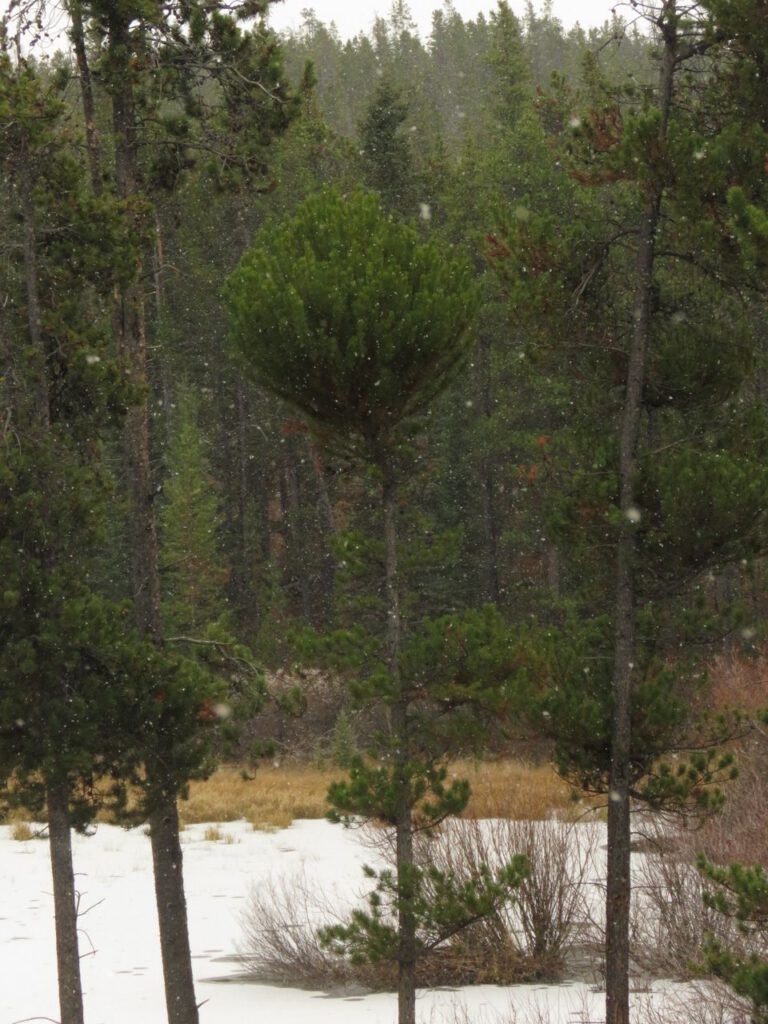 When the snow weighs it down, it looks like a Boris Johnson haircut.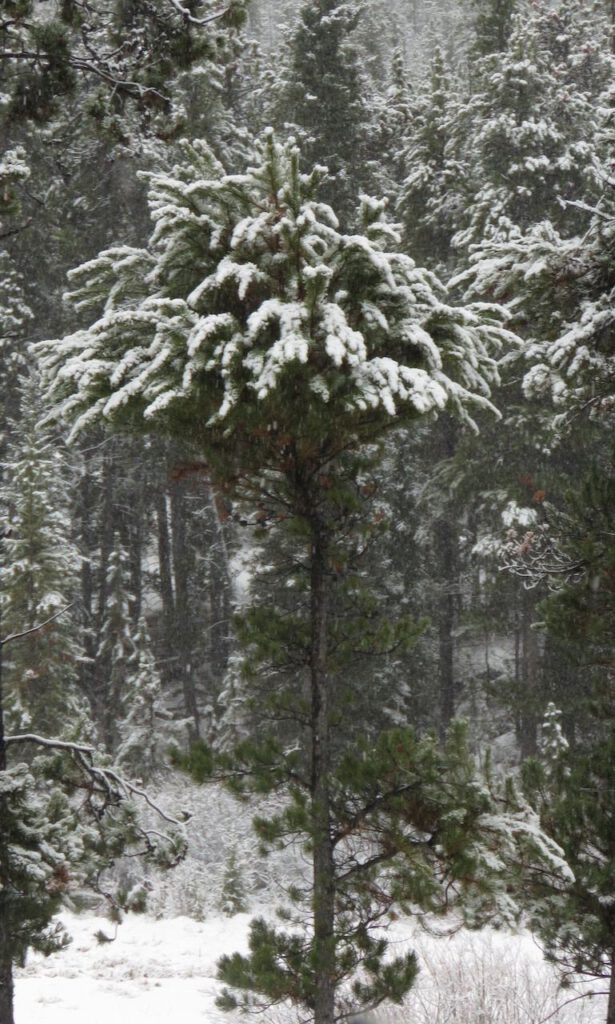 I have a well that is both limited in amount and also and tastes horrible; in summer I haul drinking water from the Terra Nostra Guest Ranch . They are happy for me to do that year round, but in winter it is physically harder as the outside water is turned off. I have often noticed that, as soon as the sun hits the roof of my house in the afternoon, even if the temperature is quite cold, the snow melt pours off it. Ordinary eavestroughs would get wiped off, so I rigged up a water catchment trough (using scrap metal from the dump.)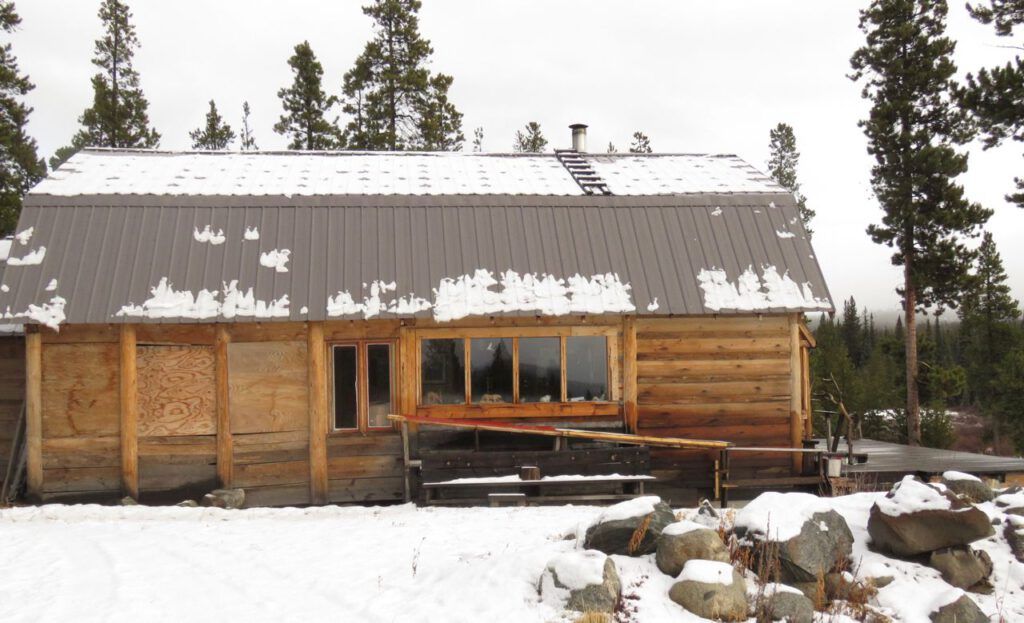 It works beautifully. In half an hour I get a bucket full. I then run it through the Berkey Filter. Because I use it only for drinking, a bucket lasts 2 days.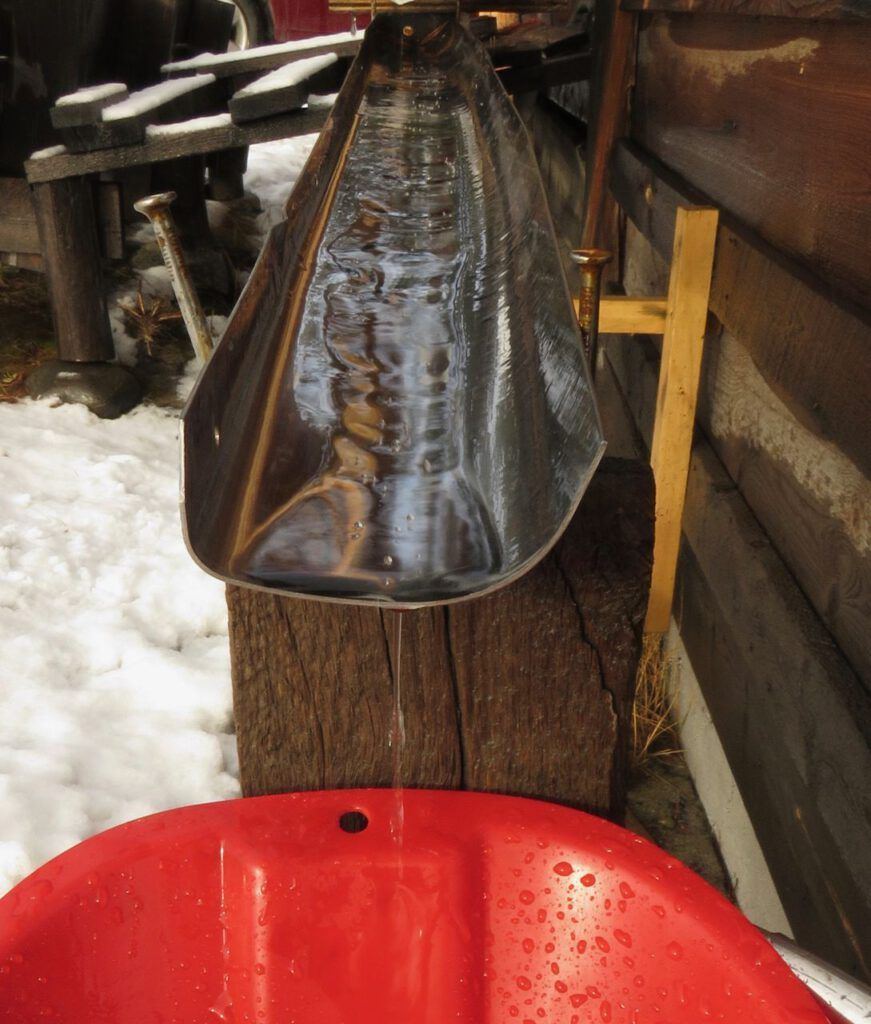 The river came up during the thaw.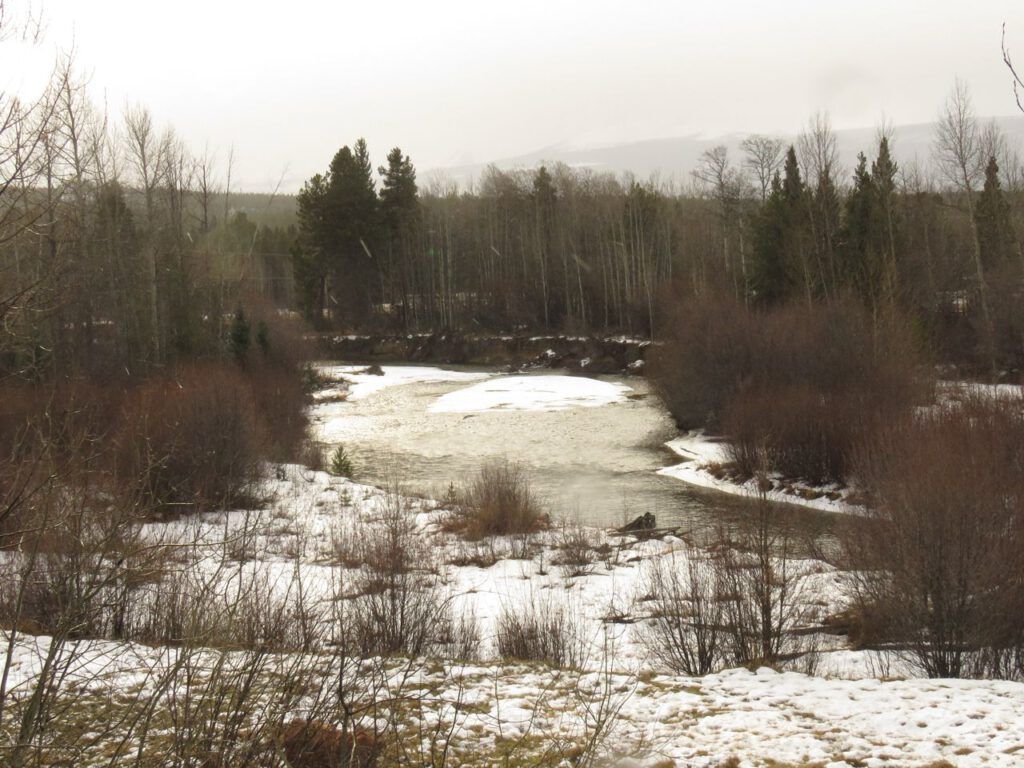 But it soon started to ice over.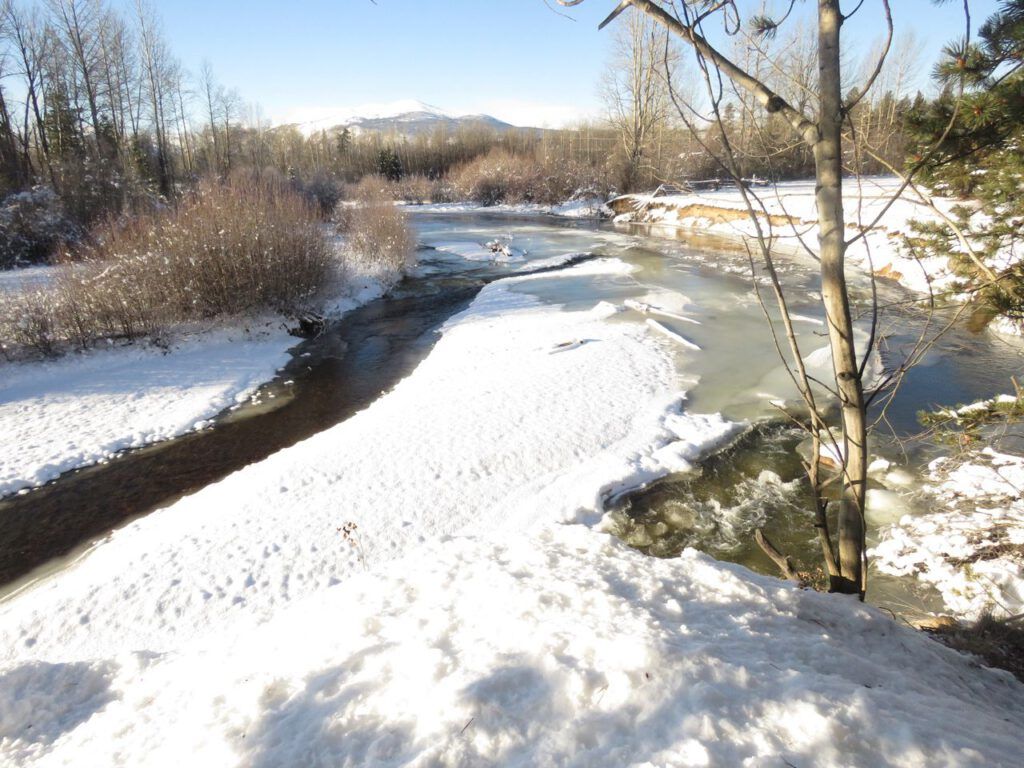 Many of you mentioned that you would like to see more of Pepita so I'm throwing in a few cutsie shots.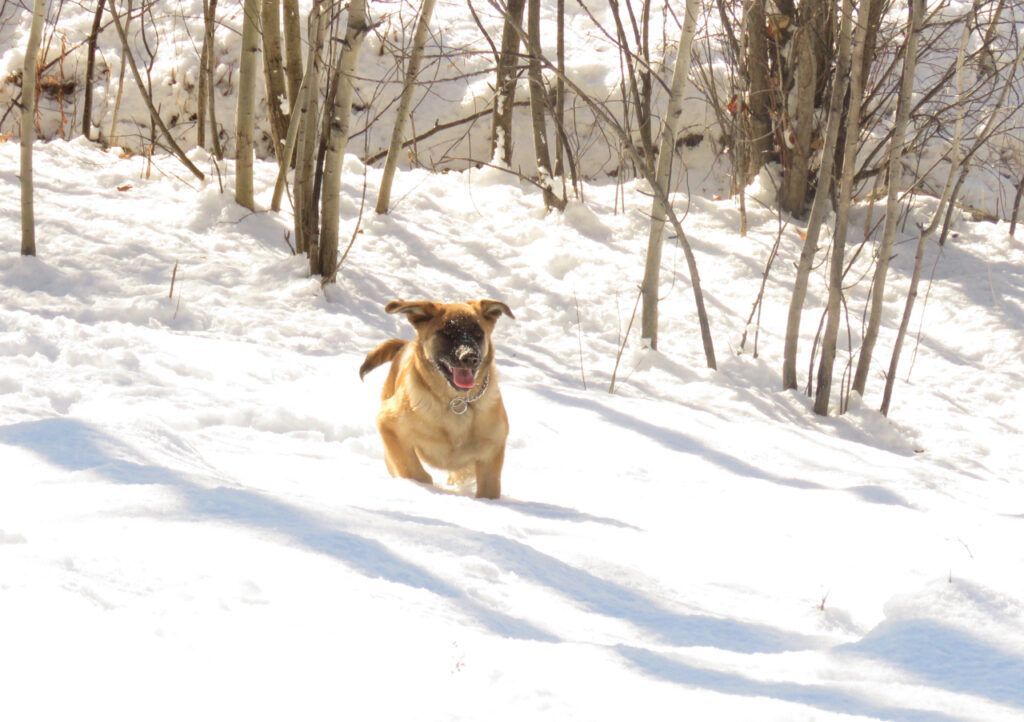 At first I had to worry about tiring her out. Now it is the opposite.
The north dunes.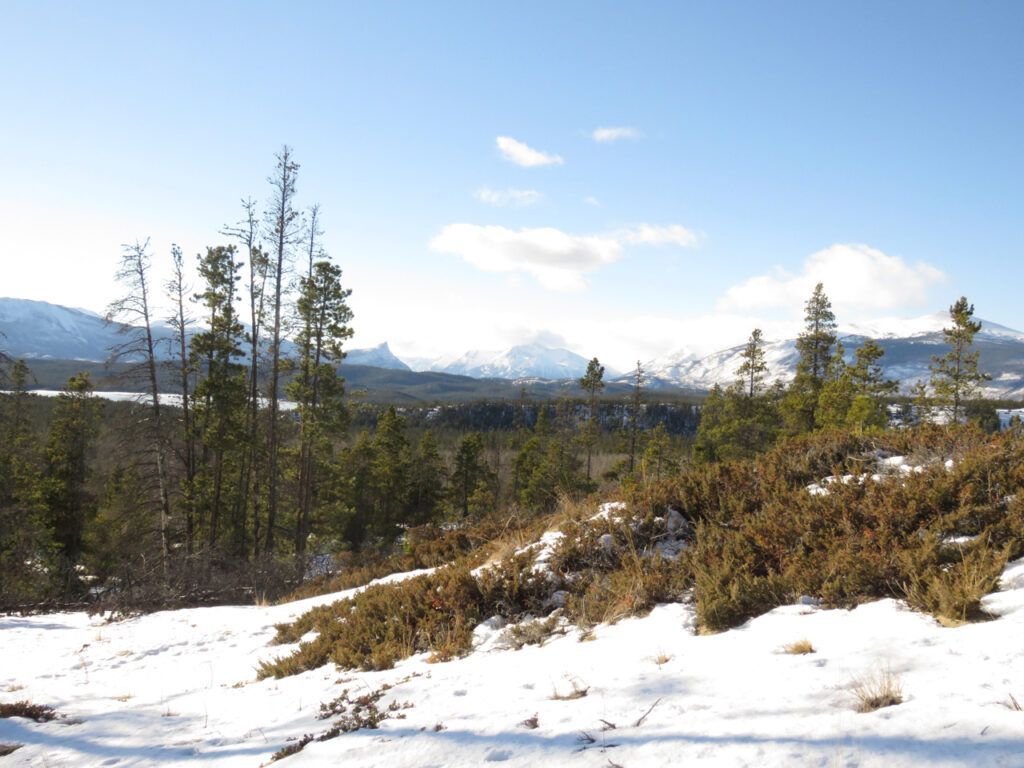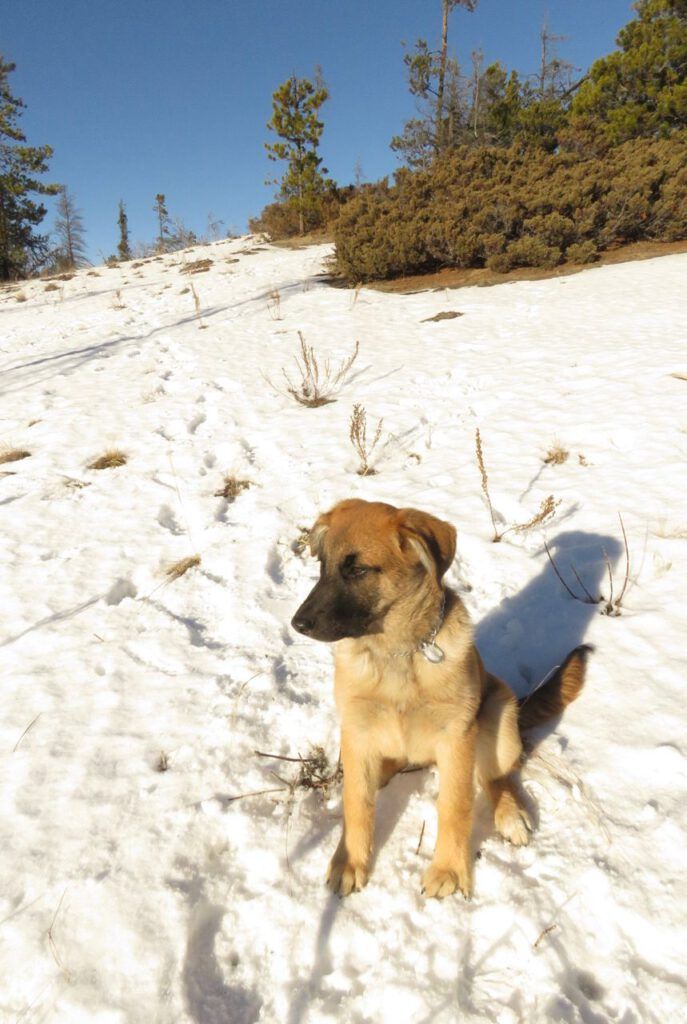 Pepita constantly wants to play.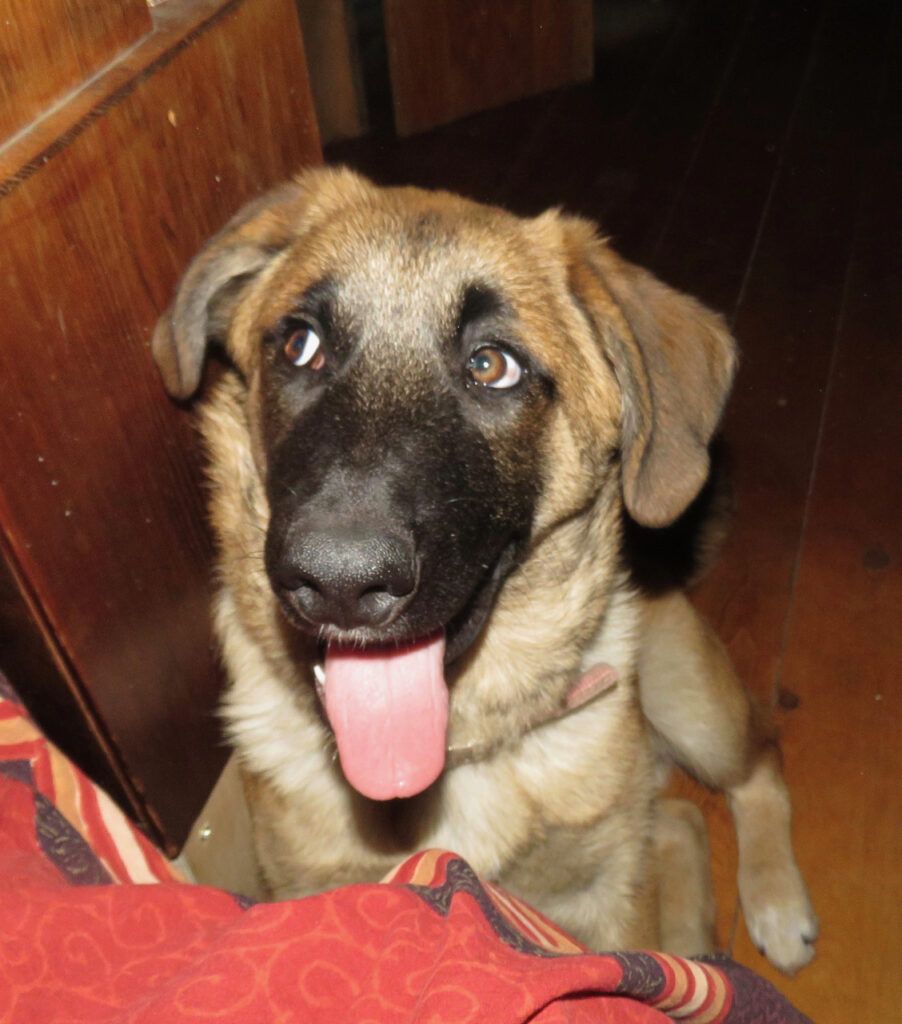 I sweep the floor often, but in five minutes she has dragged everything around again.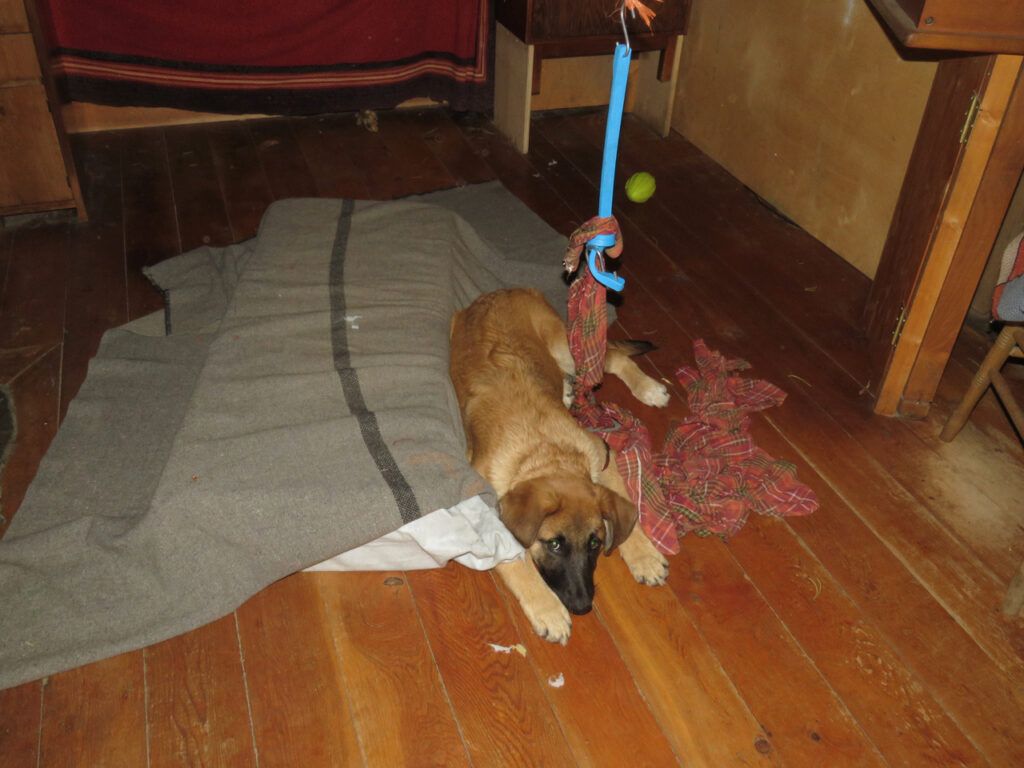 Range bulls are hard to round up. They are no longer interested in the cows and like to do their own thing. One was hanging around for a while on my neighbour's place.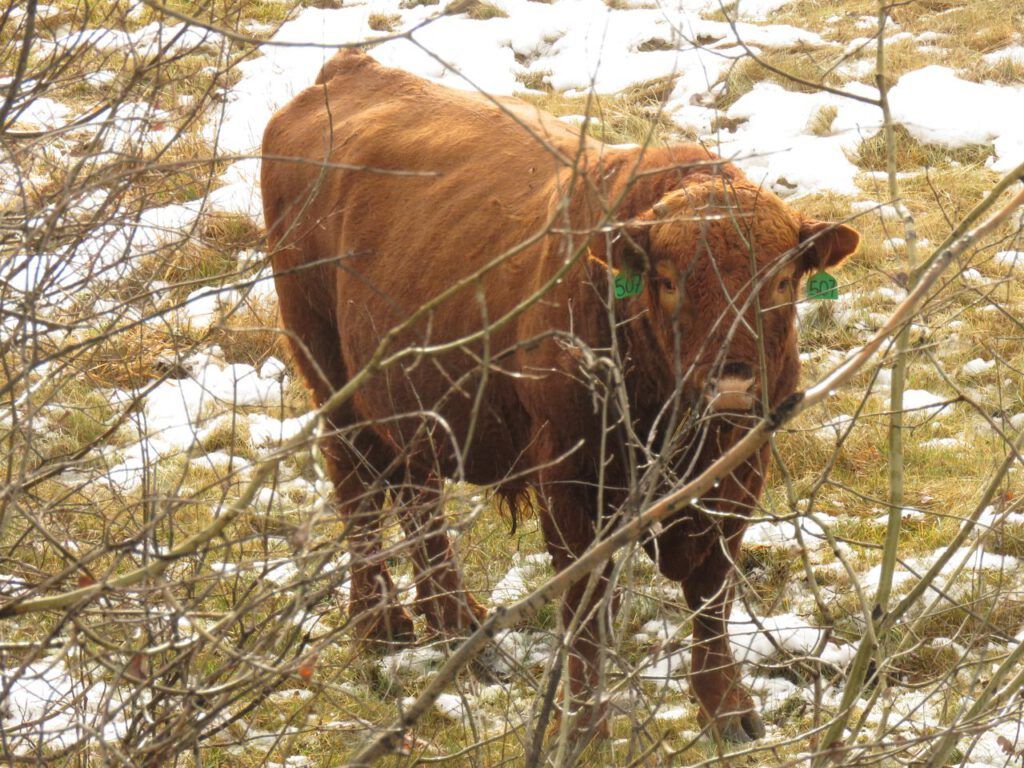 I emailed the rancher but it was some time before he and another cowboy came to look for it. They found it but had a hard time catching it.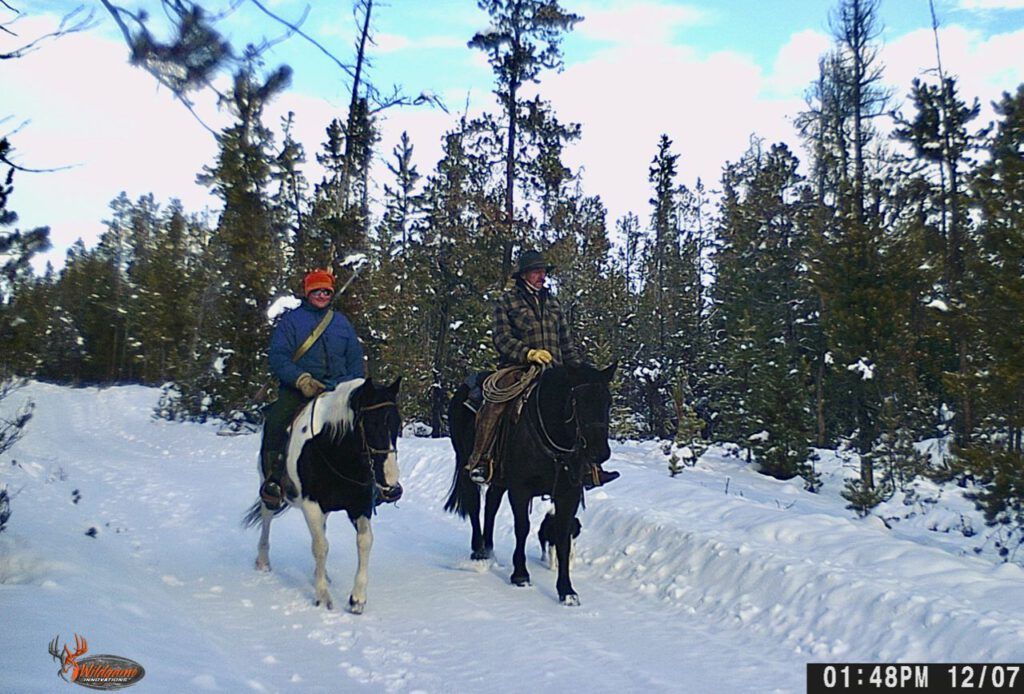 I had ploughed the first kilometre of road, but the remaining three had not been done. It was now getting quite hard to drive through. The ruts were slithery and in places the new ditches and naked drop-offs were very close.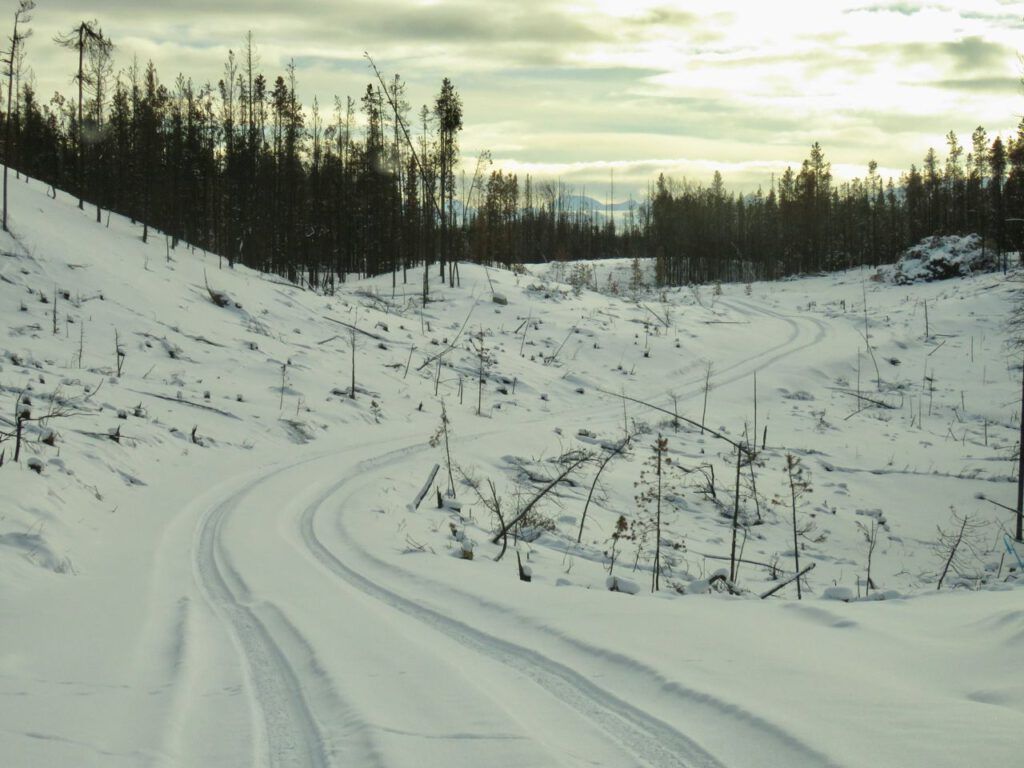 Then we had another couple of falls, not major, but the total is now over 30 kms. I will have to find someone to plough this part before I go out again.
The new snow made everything look like a Christmas card.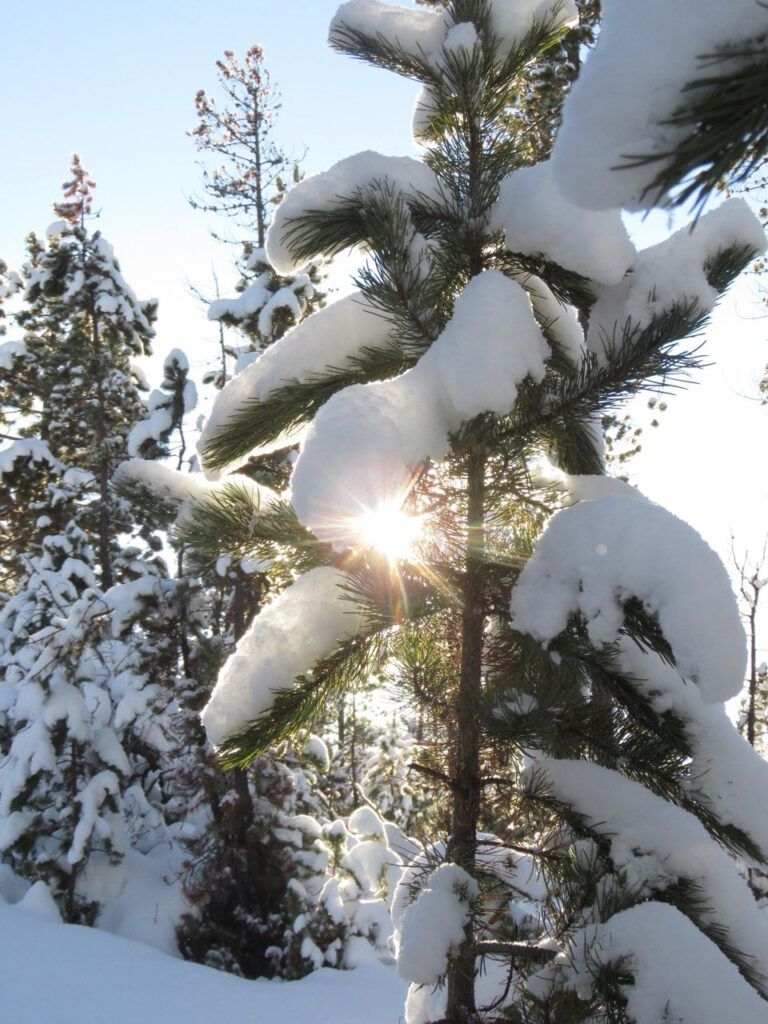 I always think the little trees look like snow people.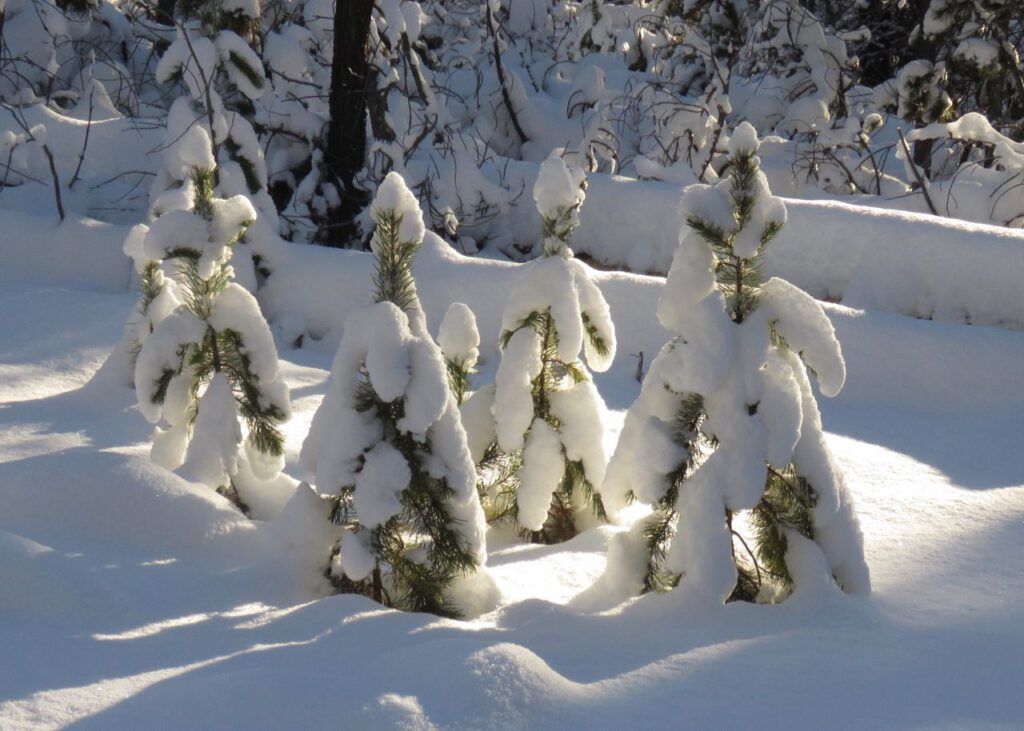 We haven't had that much sun and the world is so new. The light and shadows were fascinating.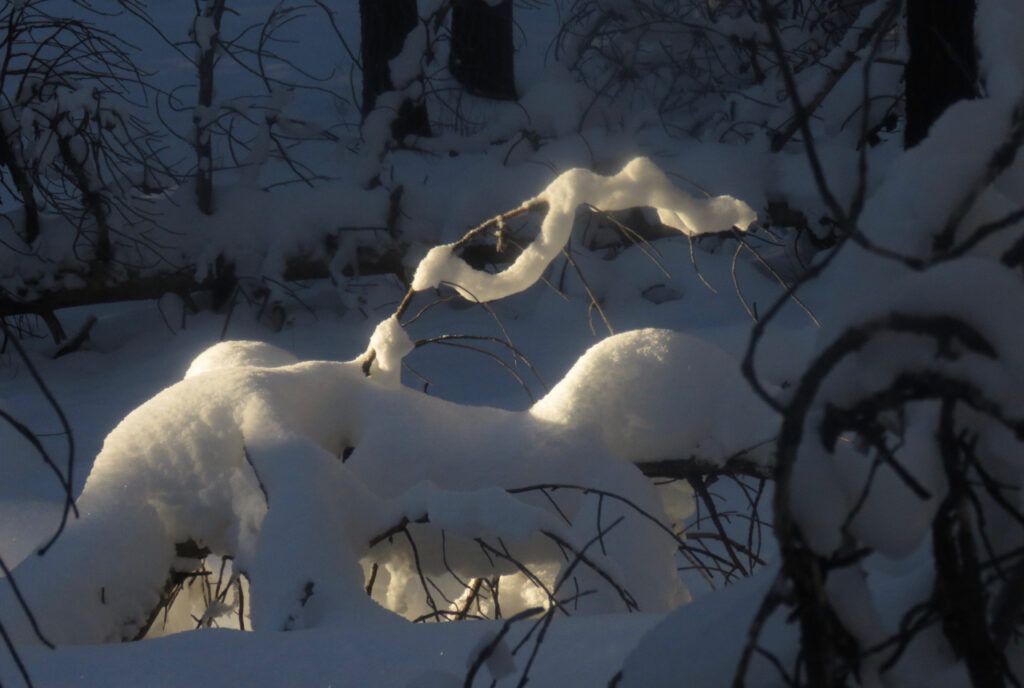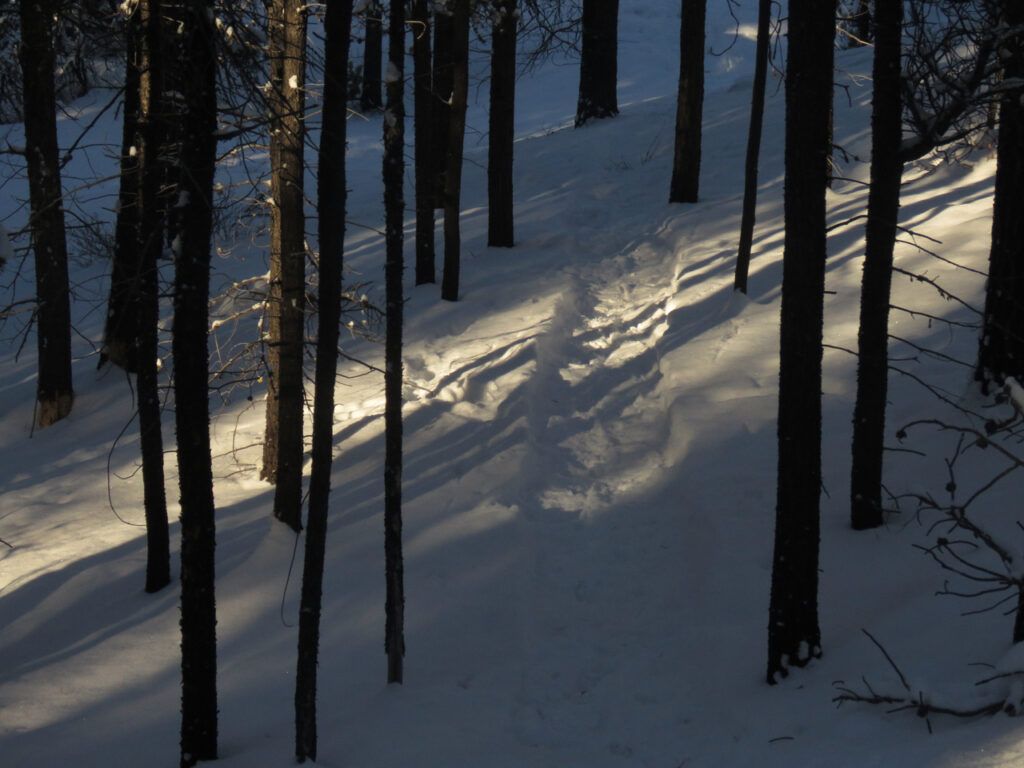 I broke trail up the south bluff.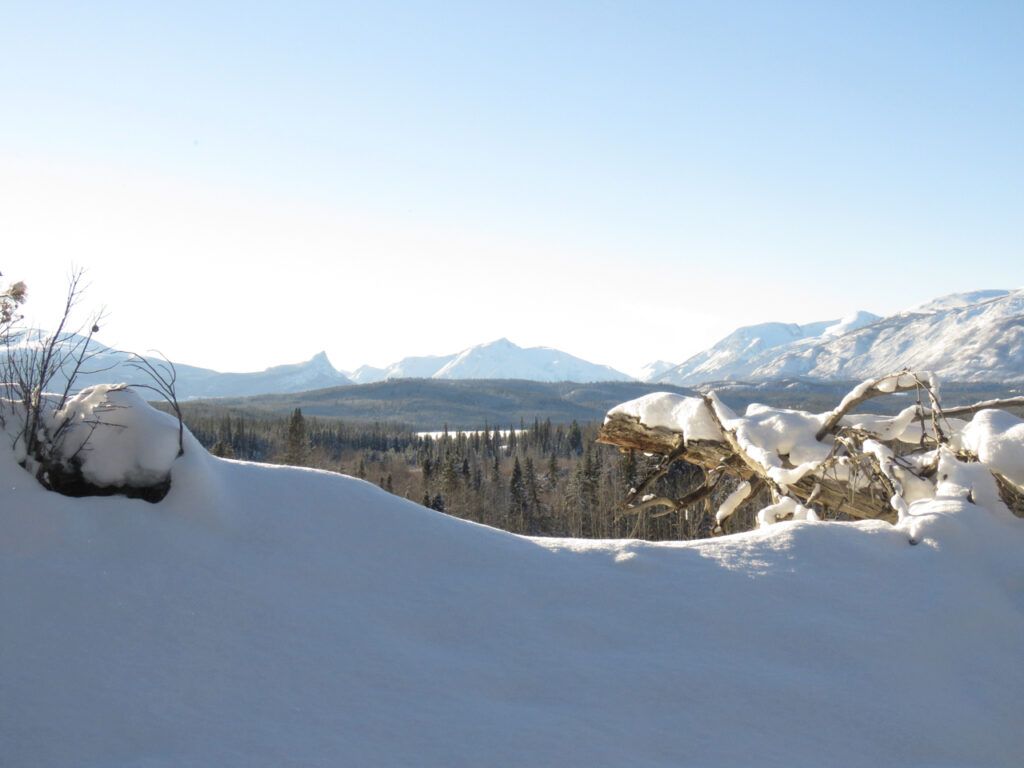 The neighbour across the river had an interesting fence shadow pattern.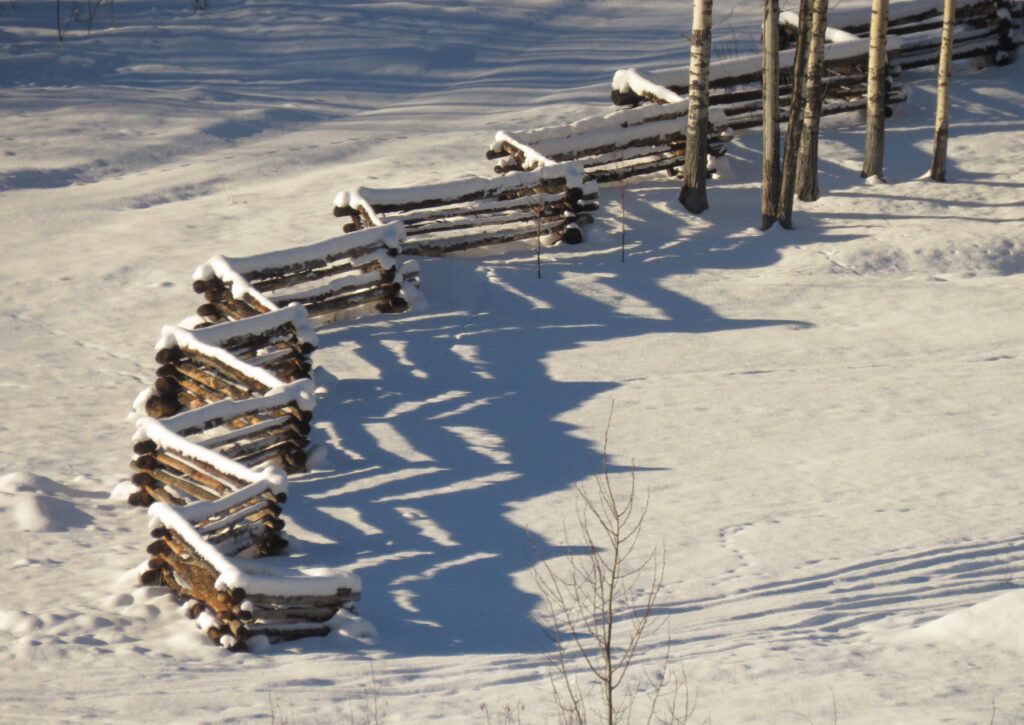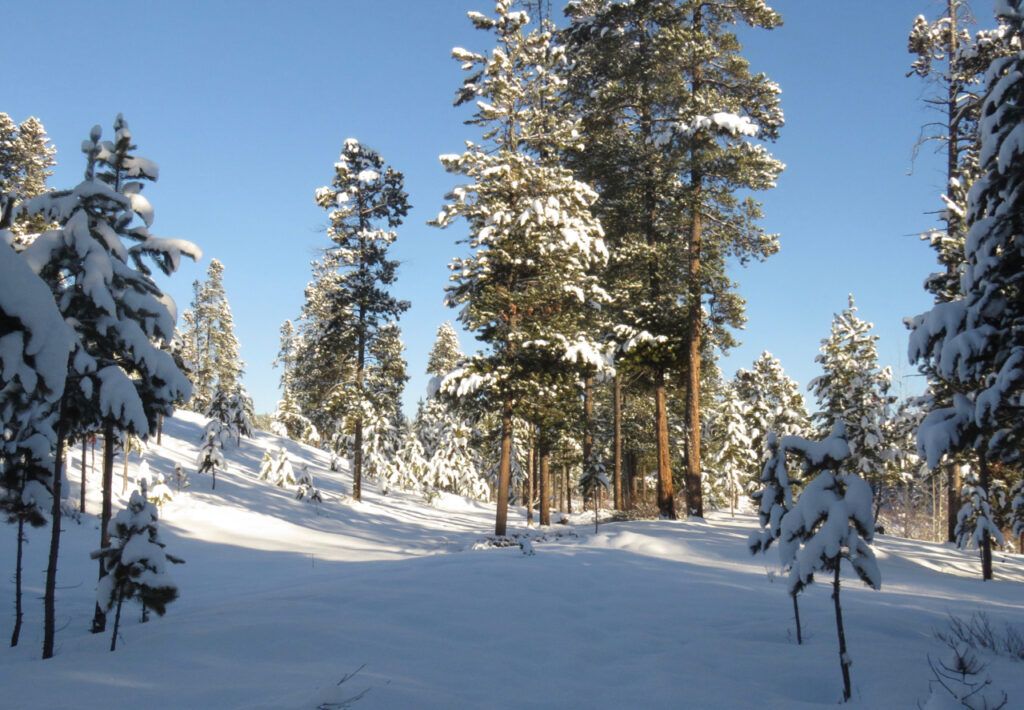 A couple of mornings ago it was -27C.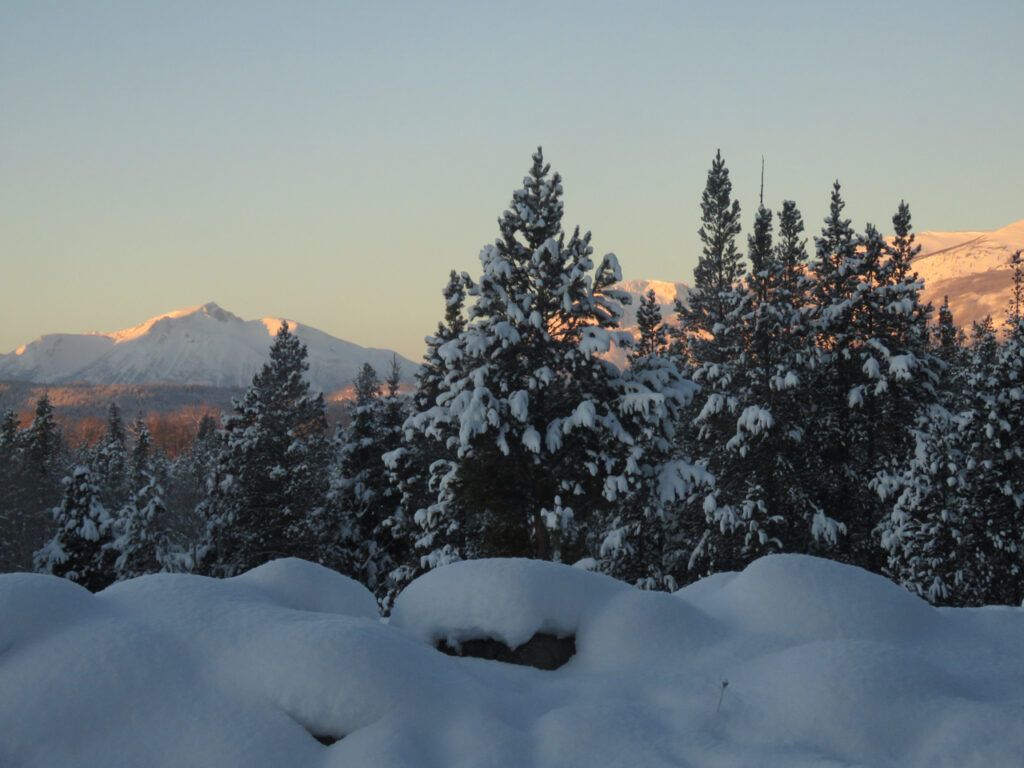 The date was two days short of the solstice, but the sun has reached its southernmost rising point.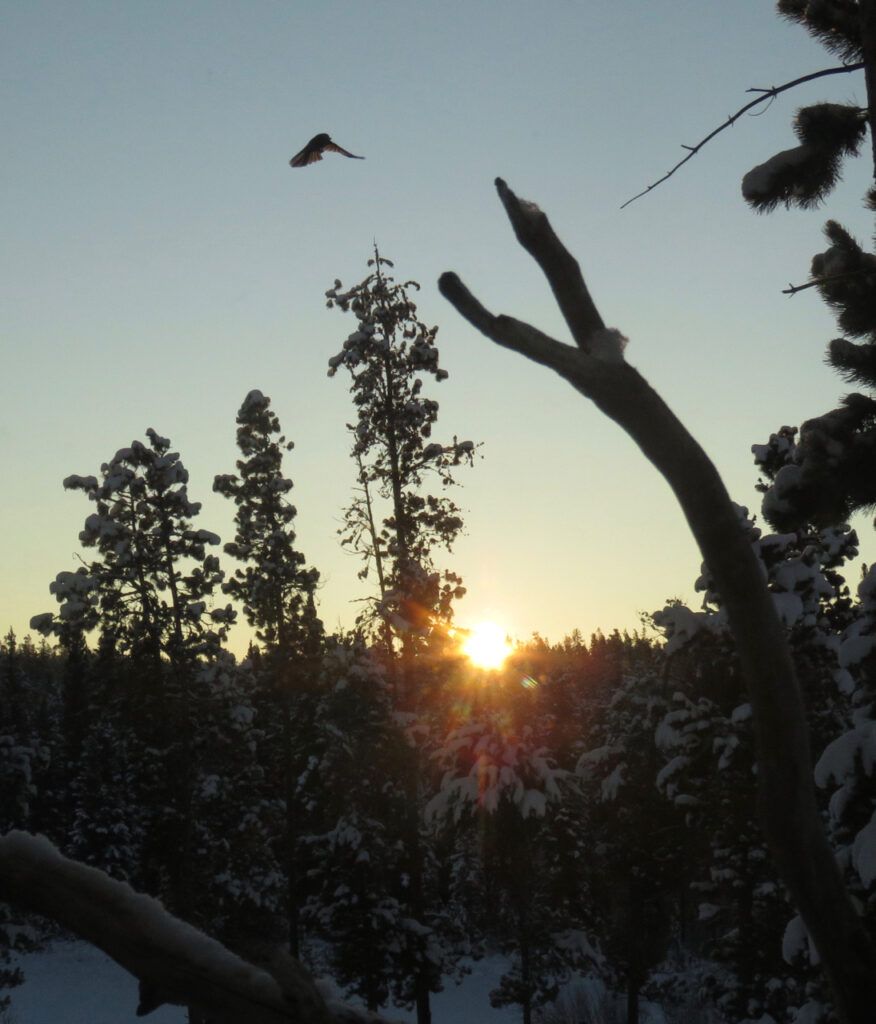 The birds come to the feeder early. They need those calories.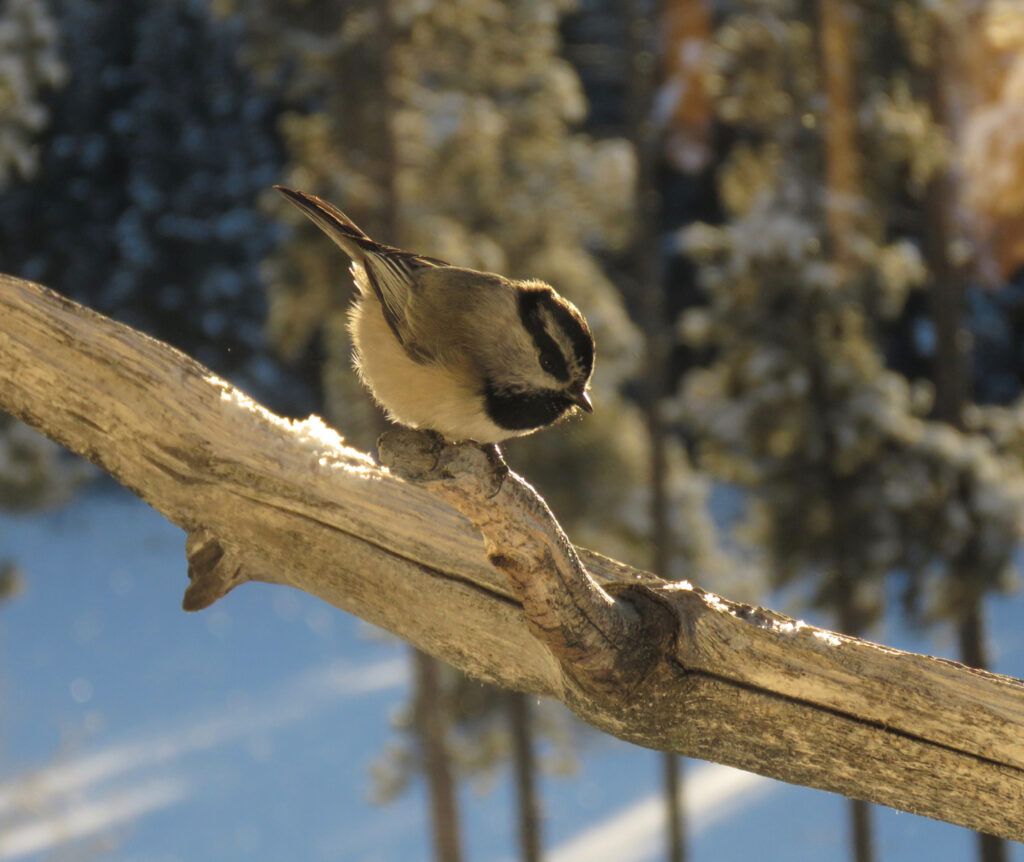 A rare, cloudless day, so I was able to catch the sunset point as well. So good to know that from now on, the days will get longer.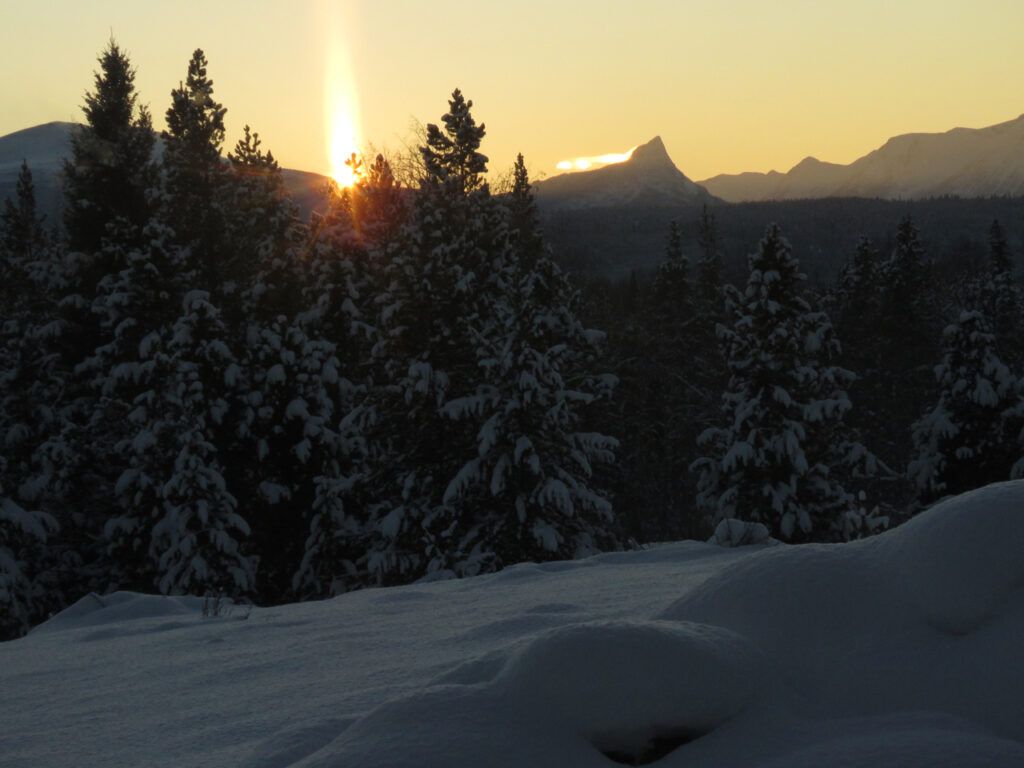 The sunset was followed by a pillar of ice crystals.