Two great friends drove me north.  Len (who took the picture – I have none of him) drove my van and I rode in Alan's car.  My van is stuffed with item's from Doreen's mother's condo – that is why there are chairs tied to the roof.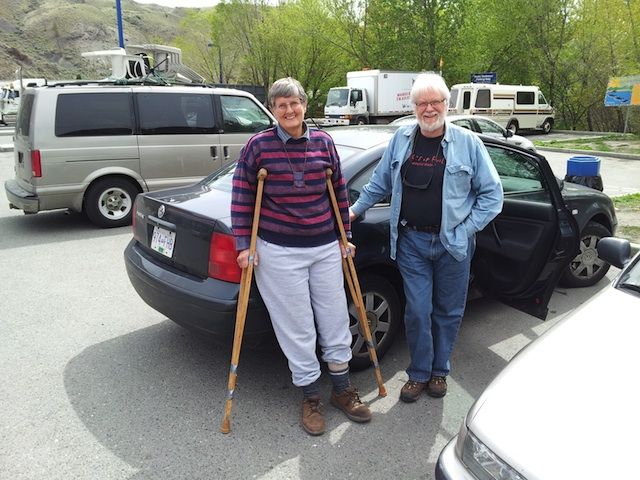 It was very uncomfortable to sit in the passenger side so I sat crossways in the back seat.  One gets an interesting view of the world looking directly through the side window of a car.
I have been driving to and from Vancouver on and off for over 30 years.  It was only about 6 years ago that I realized you could see Mt Baker from the freeway.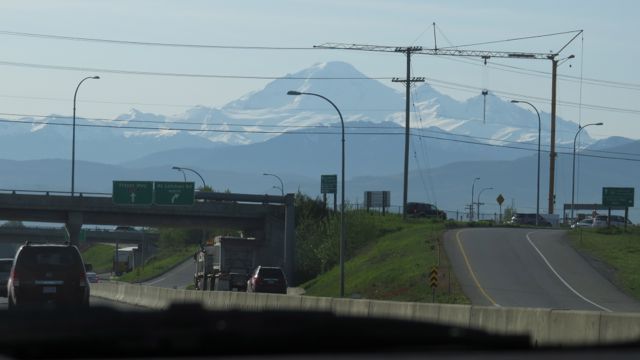 Soon we were headed up into the Fraser canyon.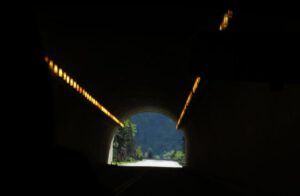 The Fraser River was swollen and brown.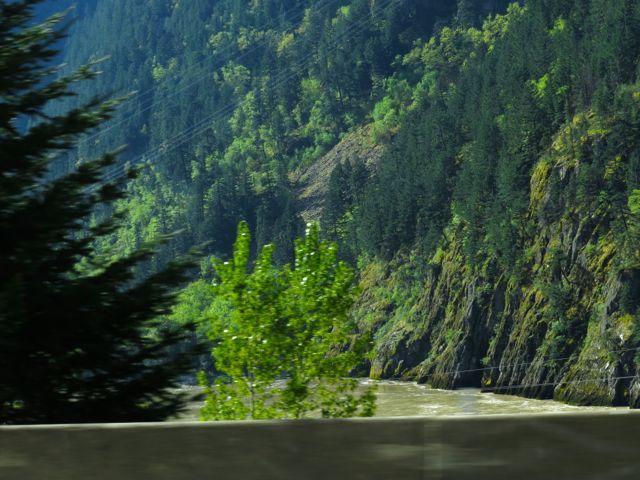 Once we got out of the canyon, the country changed dramatically.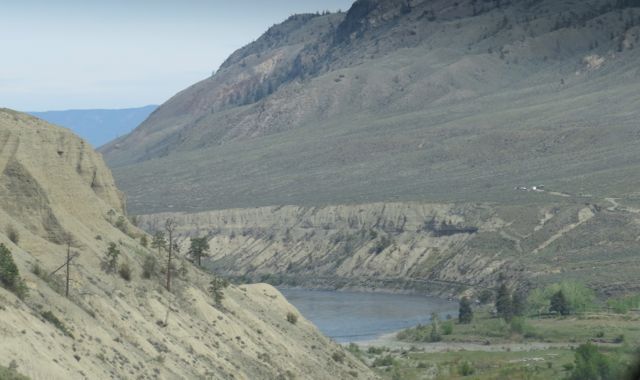 The spring green followed us as far as Cache Creek.  Then suddenly, it wasn't there any more.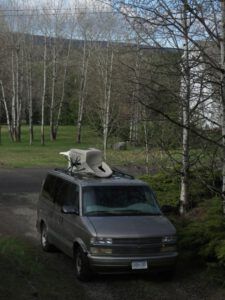 My van is in Patricia's yard.  Alan and Len turned around and drove back to Vancouver.  Patricia (on the left) and Steve (seated at back right) would take me the rest of the way.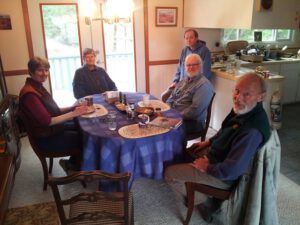 Near Williams Lake we picked up a young volunteer from Austria.  He will be my driver and gofer for a while.  I had a good two hours' shopping to do in Williams Lake.  Thanks to everyone's help, I survived it!
Max, who had been looking after the dogs while I was away, had to leave a couple of days before I got back.  So two more friends drove up from the Bella Coola Valley to fill in for him – and clean house and provide us a lovely dinner when I got home.
So a total of 10 people have been involved in helping me through this operation. What would I have done without them!  Thankyou everyone.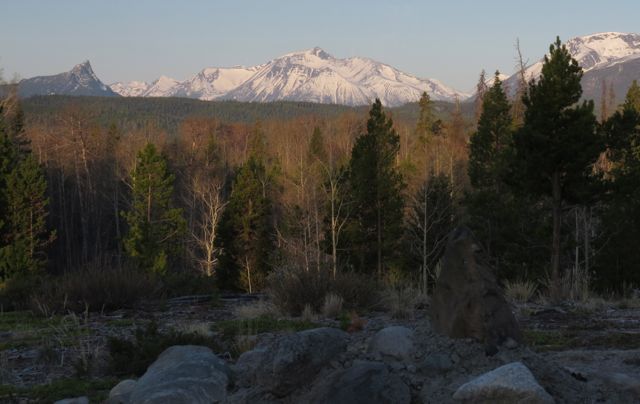 If you wish to comment on a post, click on the title and scroll down to the bottom of the page.