Having missed 5 weeks out of my Chilcotin life I was desperate to get into the alpine. The only time I got a trip above the tree line this year was late June, the very first day of the mega heat wave, when I managed to get up Perkins Peak to see the spring flowers. I had so much catch-up work to do after being away so long, but when we were promised a fine day amid cool, cloudy, sometimes rainy weather, I could not resist going up Perkins Peak in early September, hoping to see the fall colours.
In the morning, the cloud persisted but gaps provided dramatic lighting effects.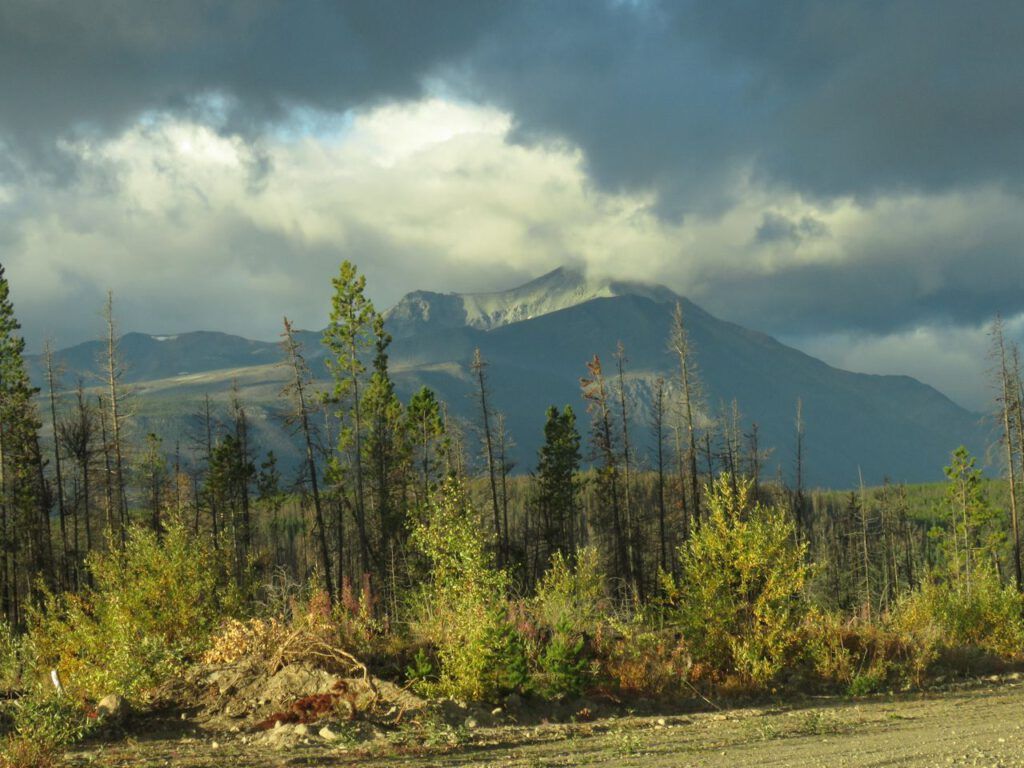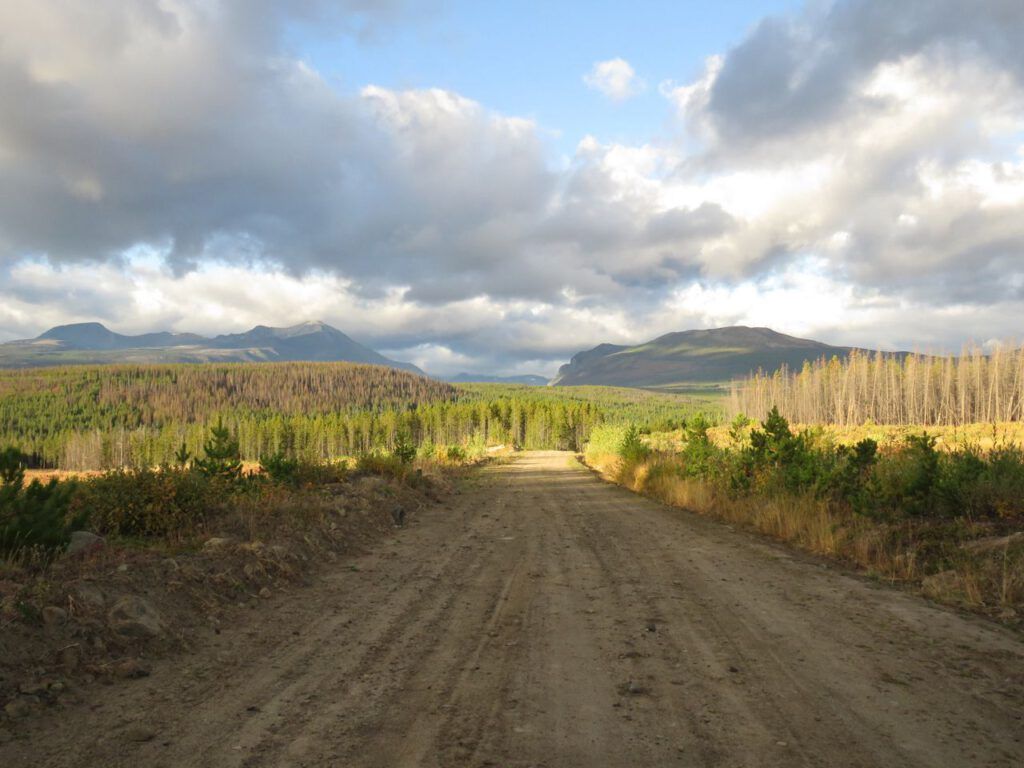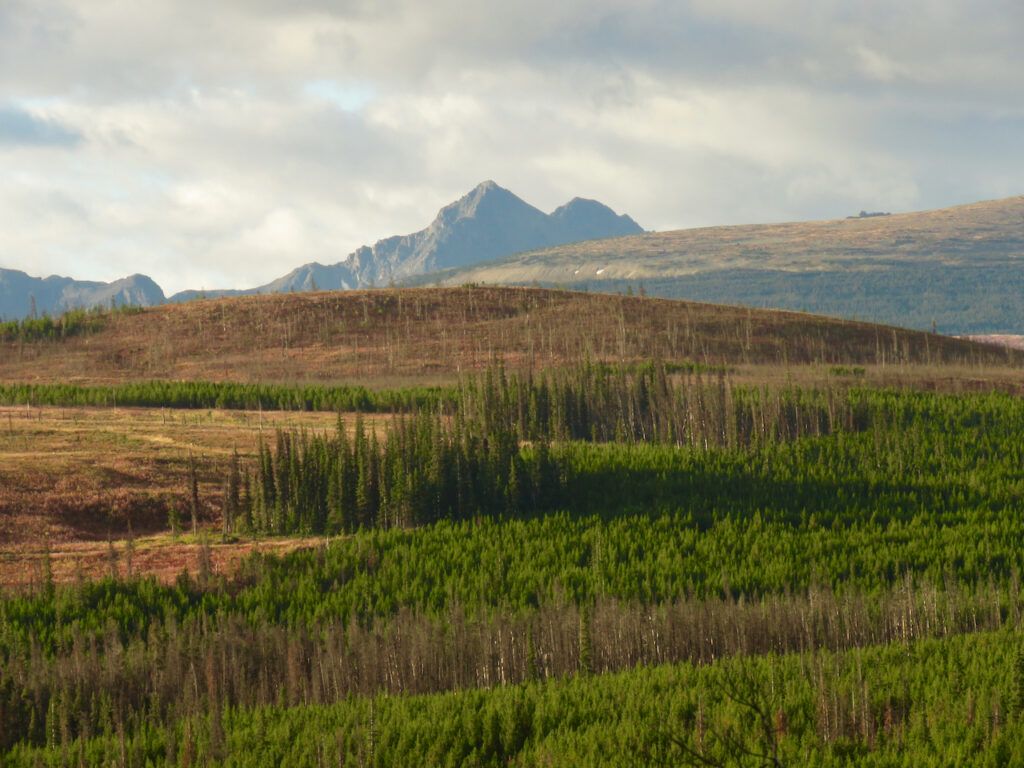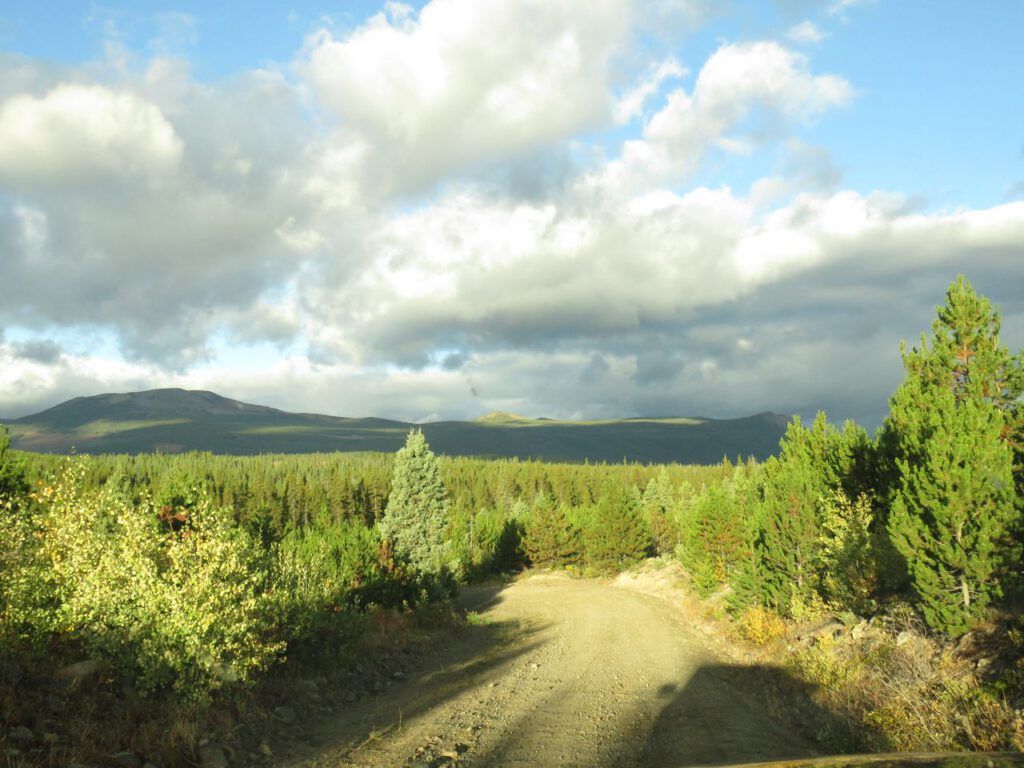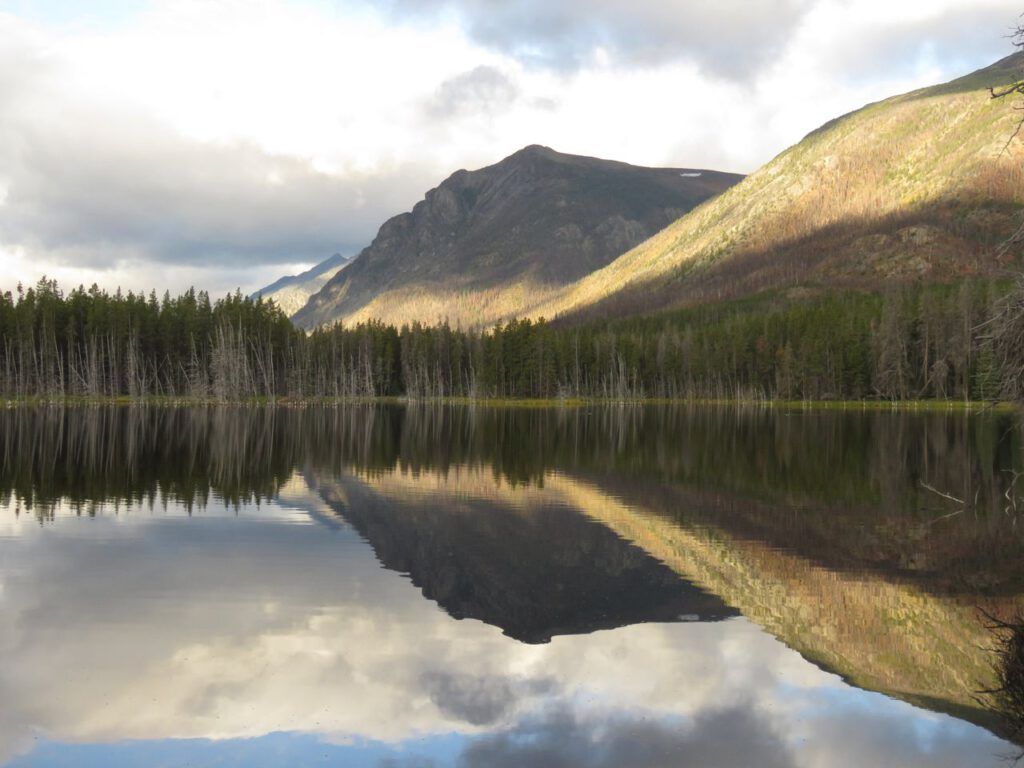 Higher up, the areas burned in 2017 had been clearcut, and there were hundreds and hundreds of hectares of fireweed seed stalks that gave a pink cast to the land. It must have looked spectacular when in flower.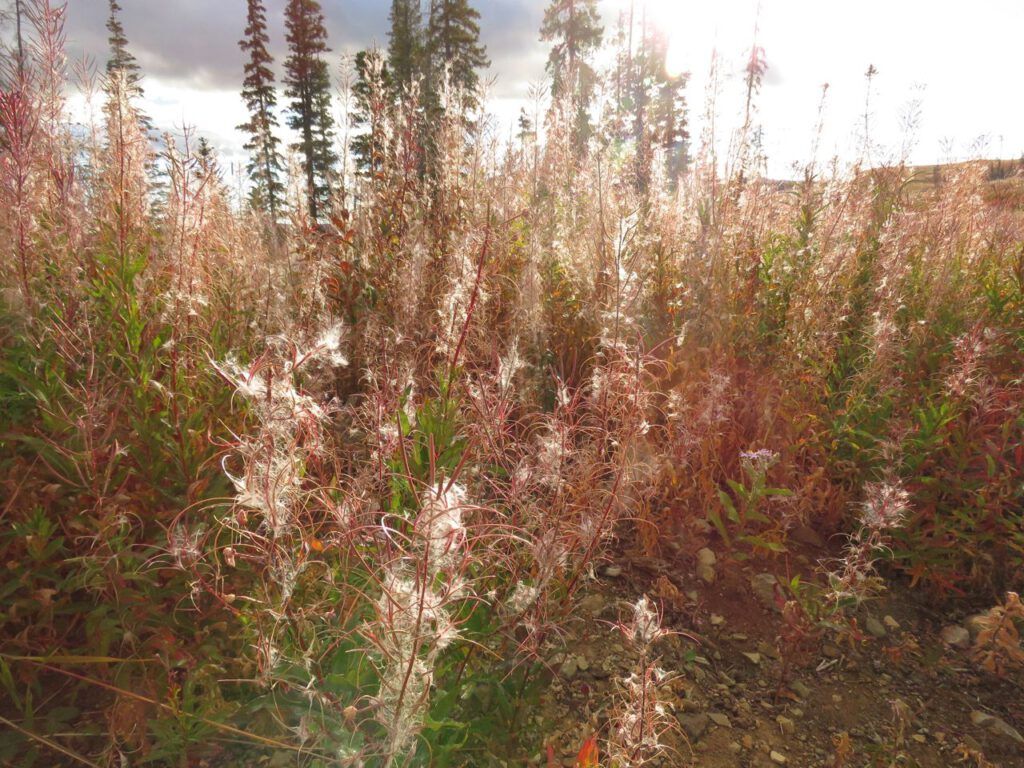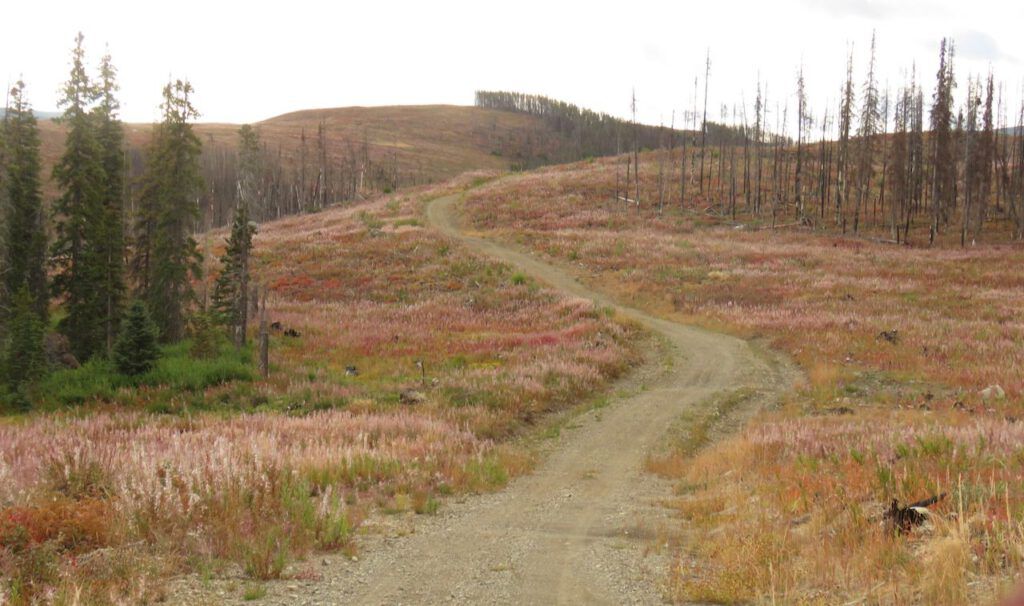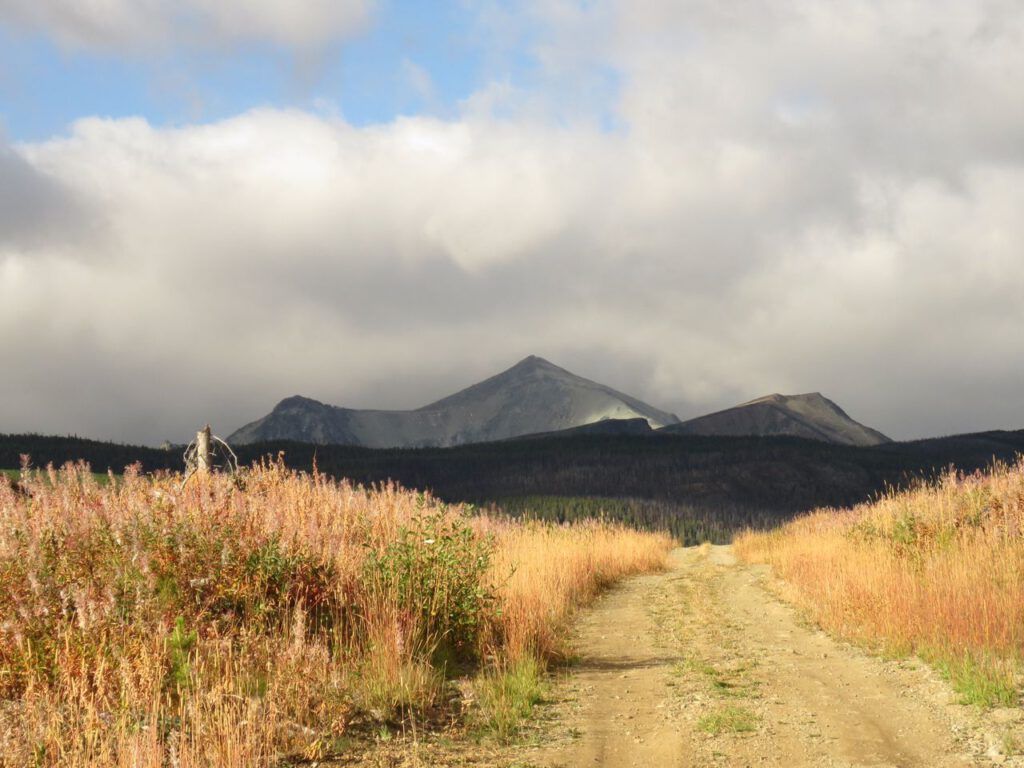 In the unburned forest, the fireweed stalks were still red.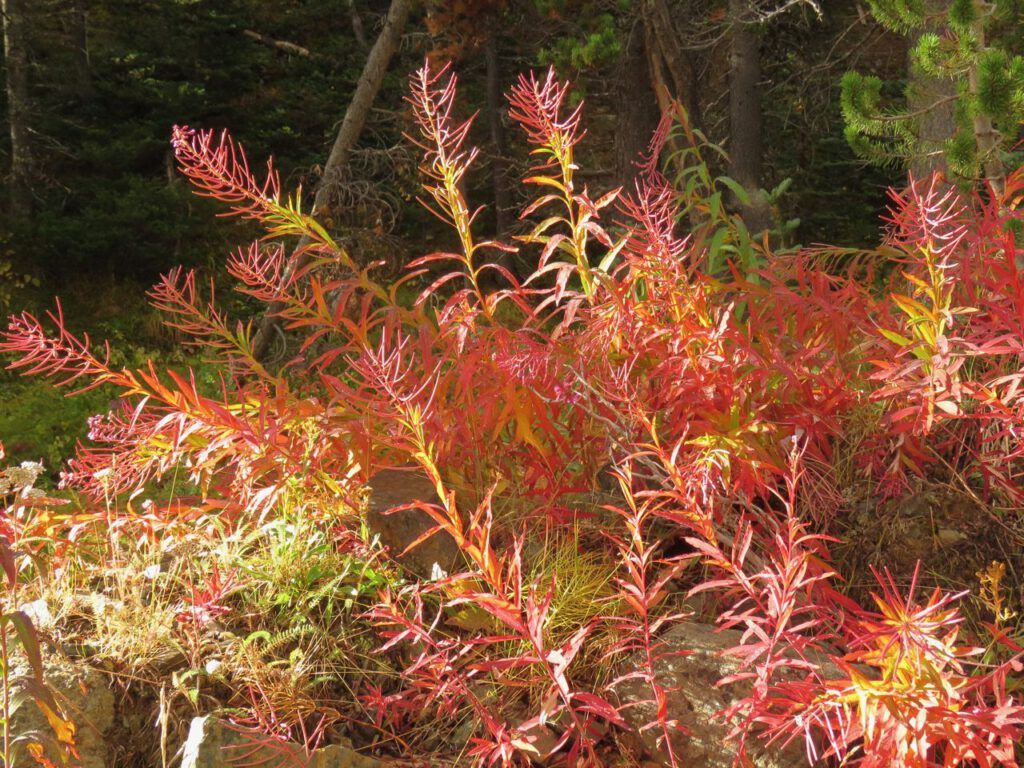 Above the treelike, the old gold-mining road forks. In spring I could not go to the base of Perkins Peak due to a huge snow drift. Now I could drive up to the lake.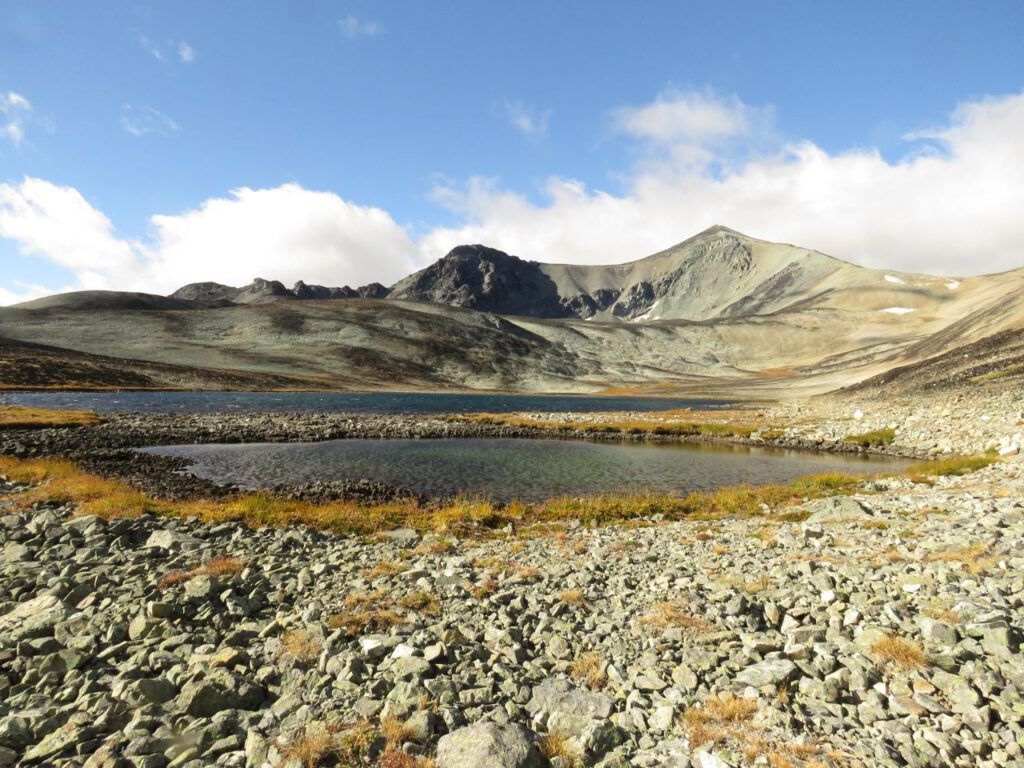 But I've always found the other route prettier, and the fall colours were just what I'd hoped to see.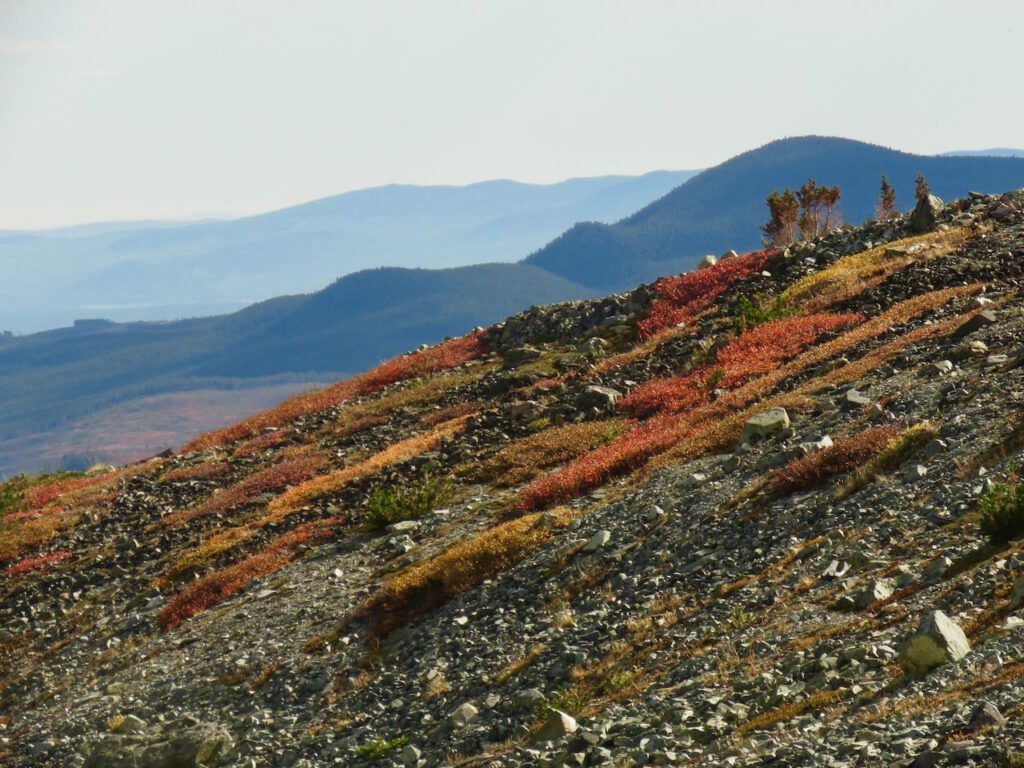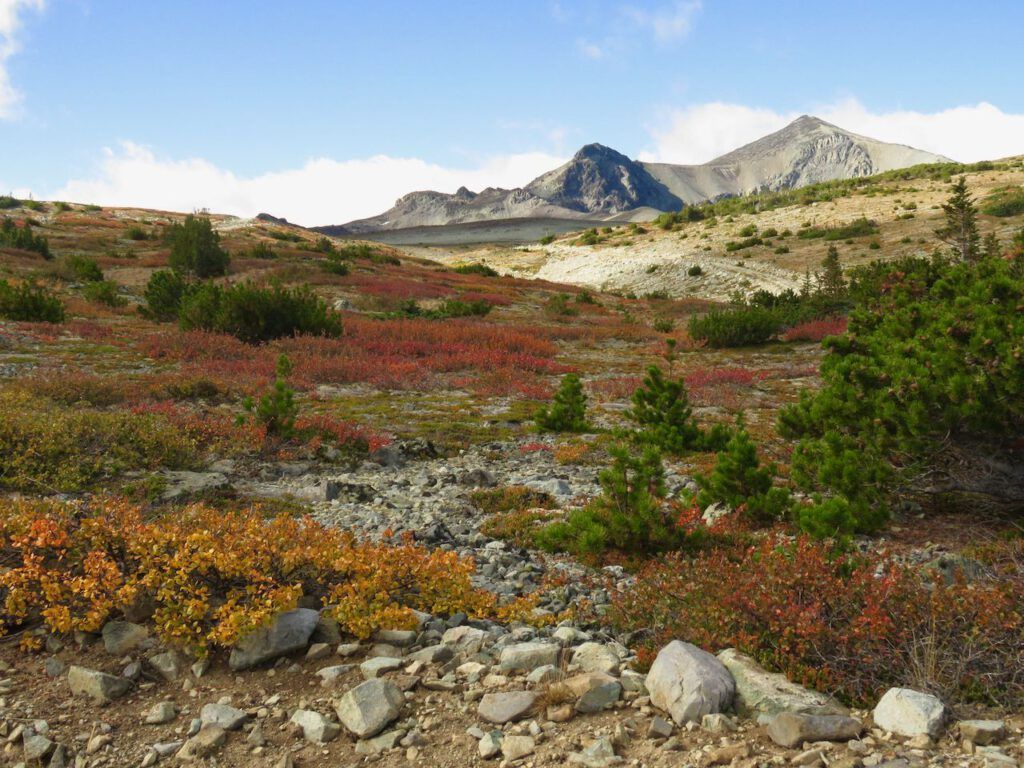 I stopped the ATV for lunch – and could hear a helicopter. They were still occasionally checking out the fire at home, but this one was far away from burned areas. I couldn't see it at first, but it was obviously hanging around.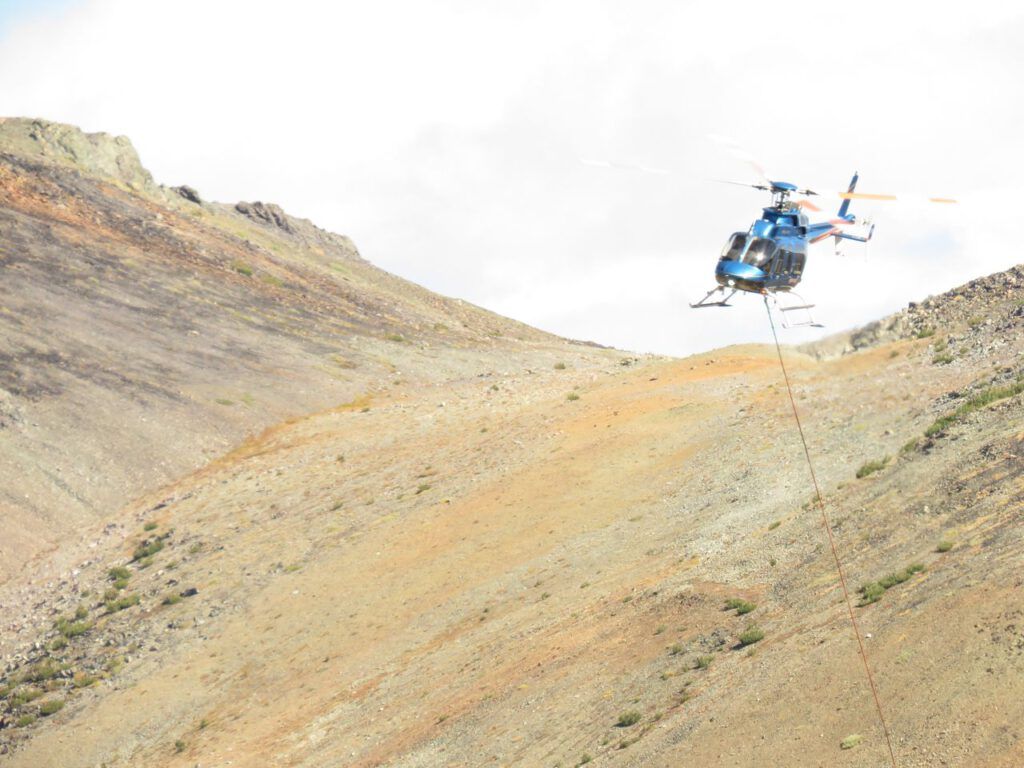 It appeared to be slinging building supplies.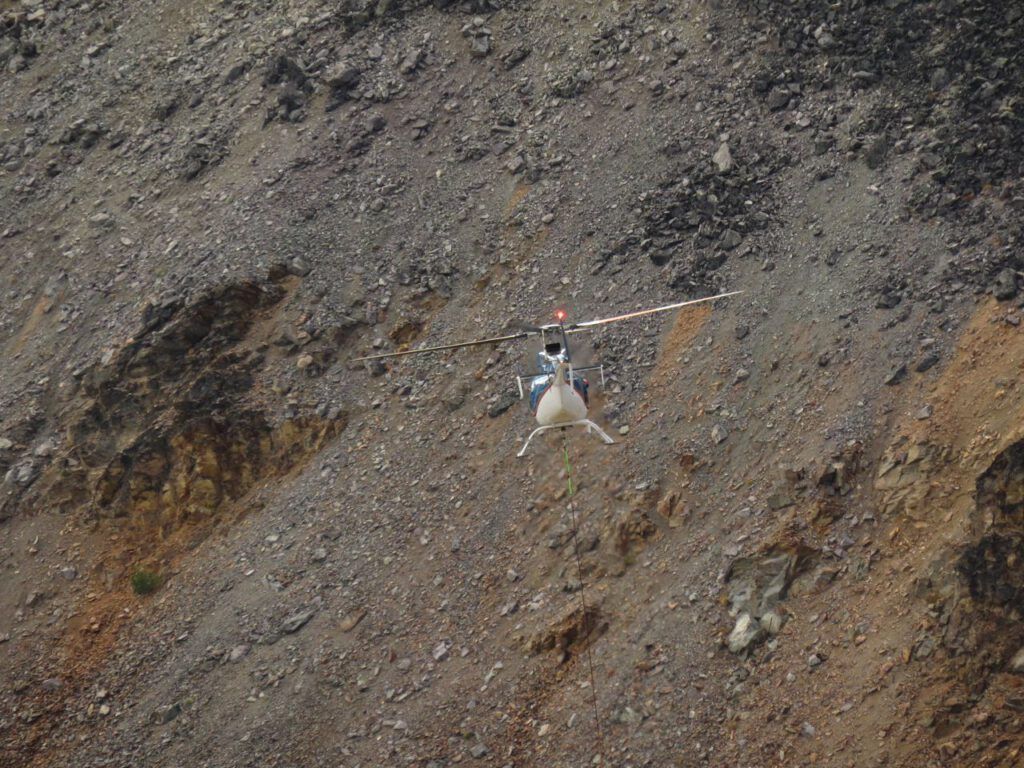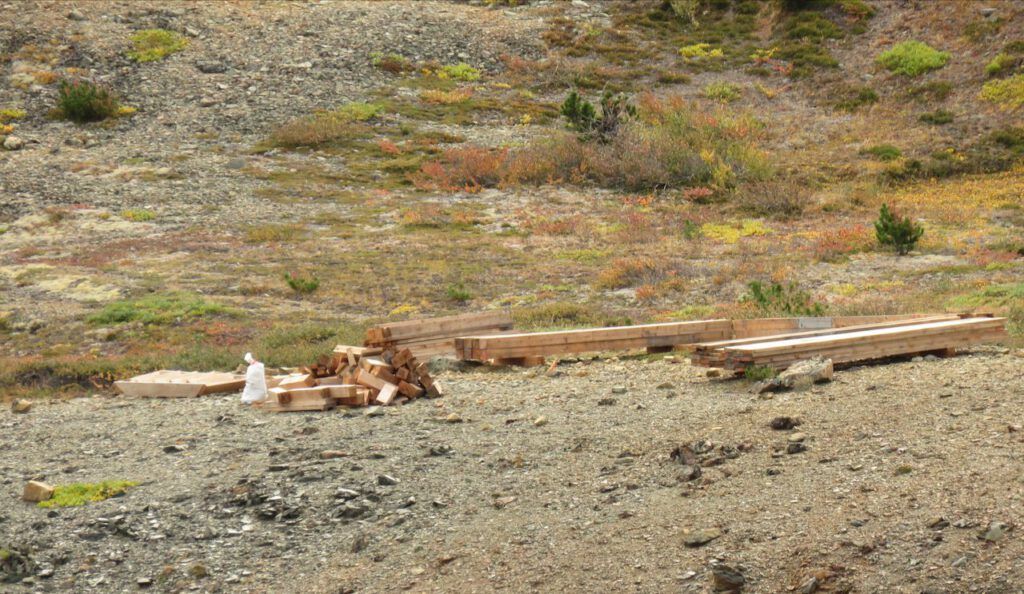 I found out later that it was probably part of a core drilling program, which has been going on and off for 30 years. There were, after all, gold mines in the area, where the minerals were extracted by comparatively primitive means; it is not surprising that people are looking.
I continued to the old mine.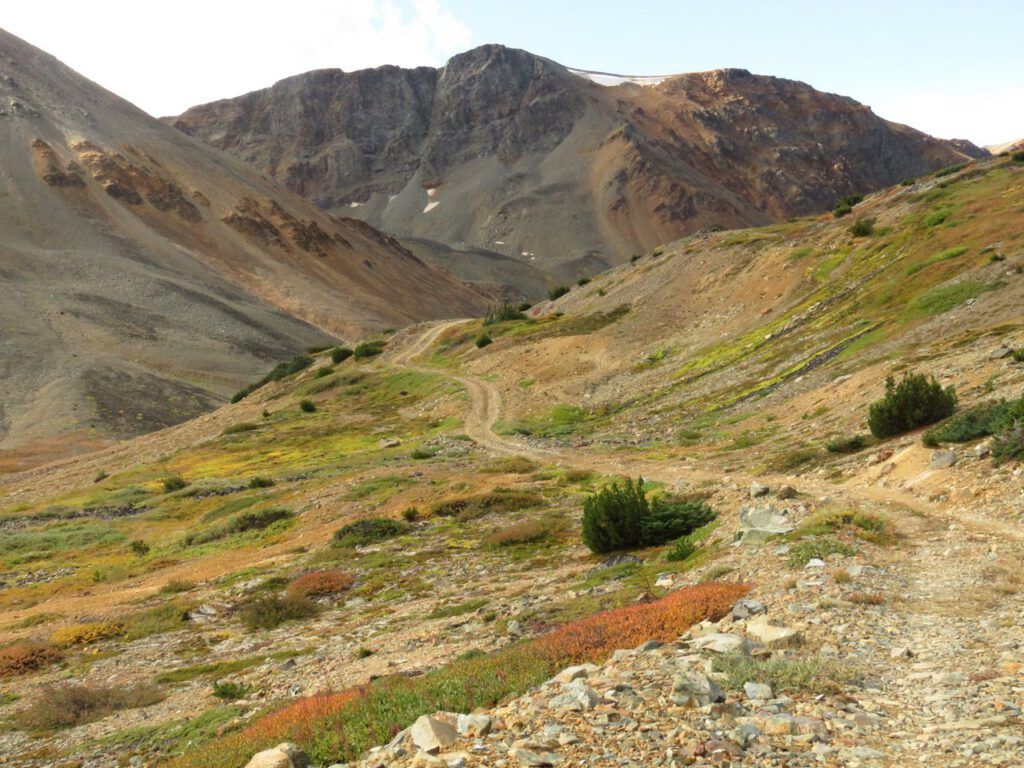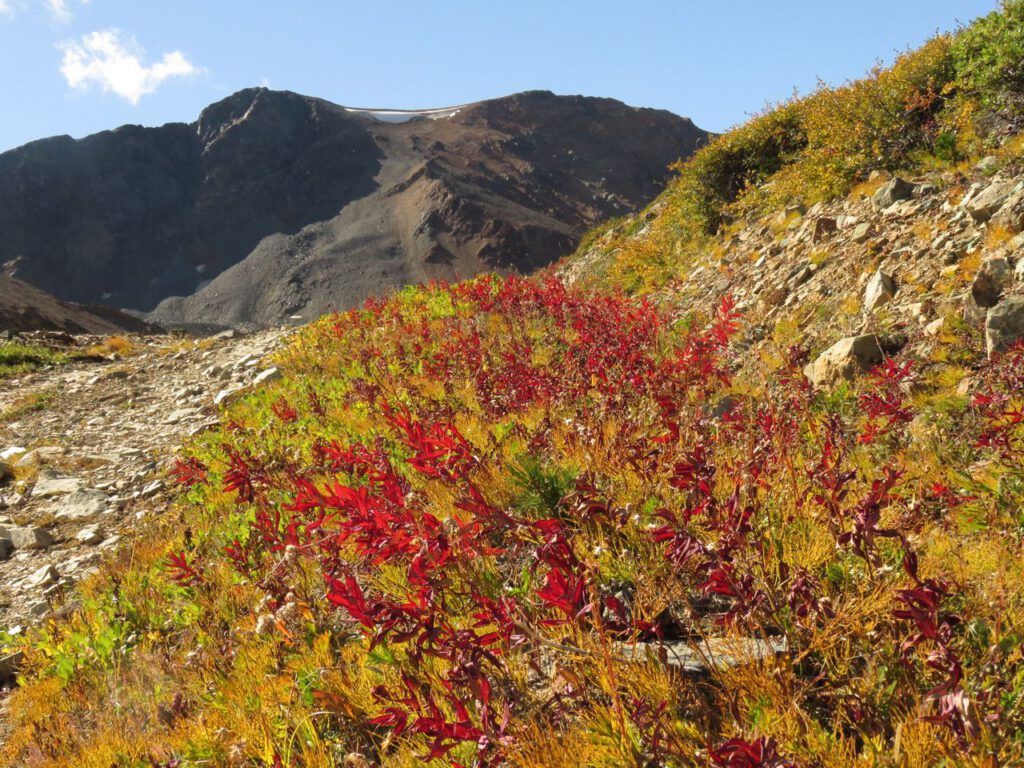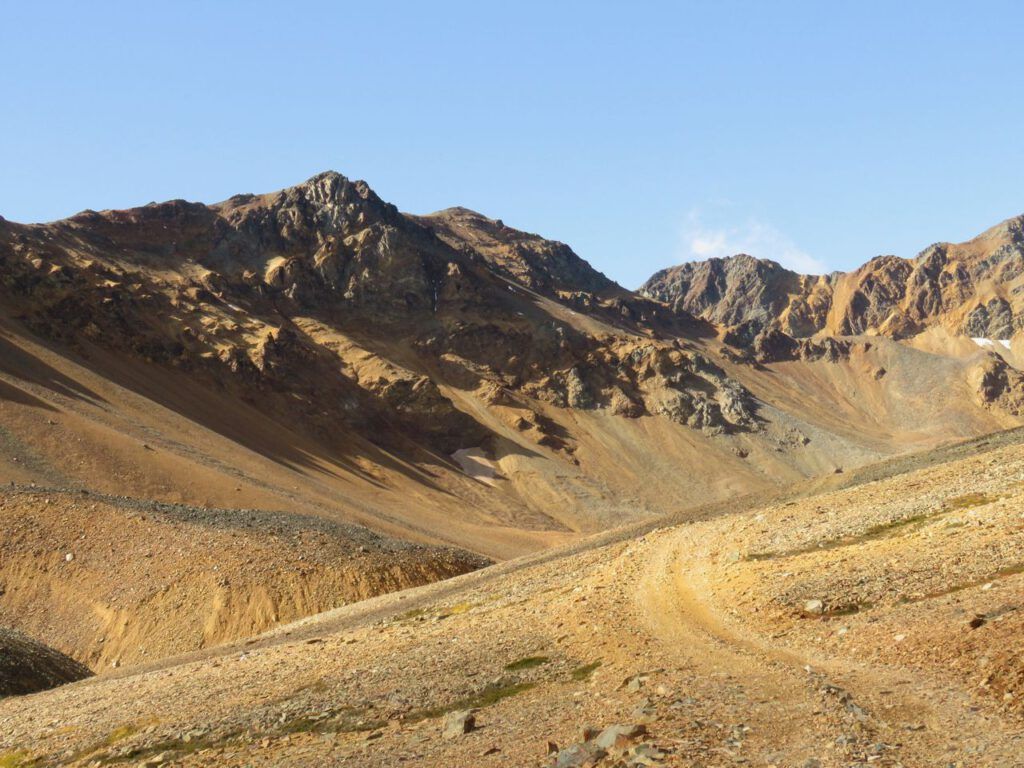 Truck tracks were persistent on the road, and when I reached the Martian landscape near the mine, it was obvious that a new road had been created. This must have been where some of the core sampling supplies had been stashed although by the time I got there, no one was around and they were slinging from other areas.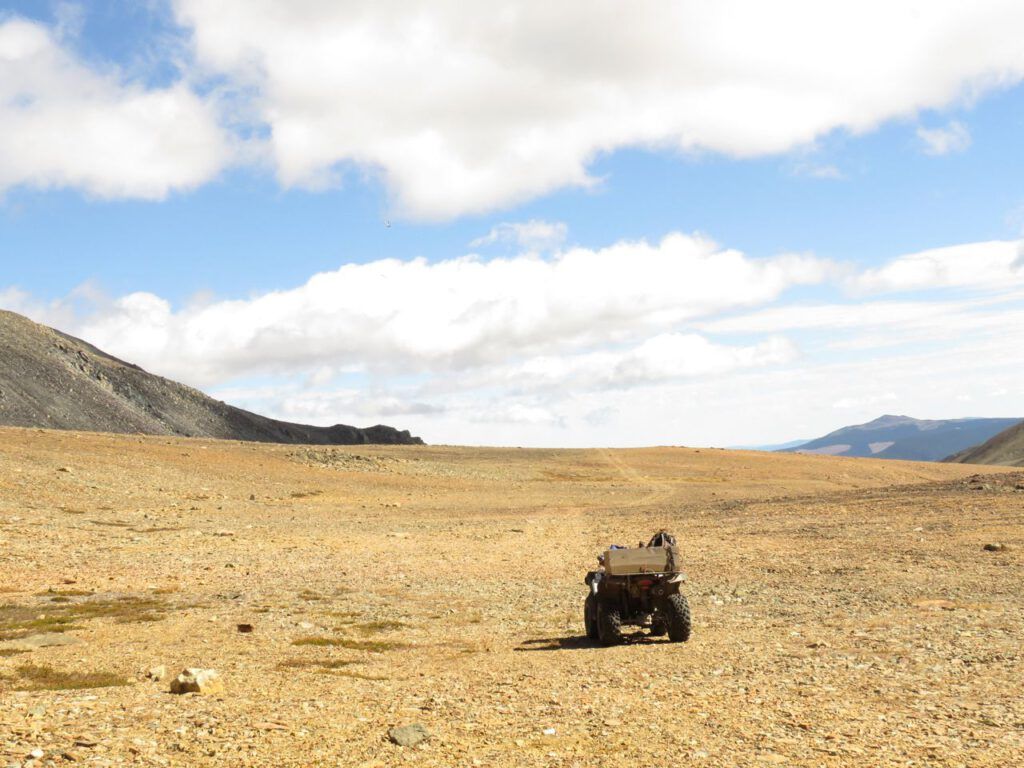 Just behind me as I took this photo was a green pond.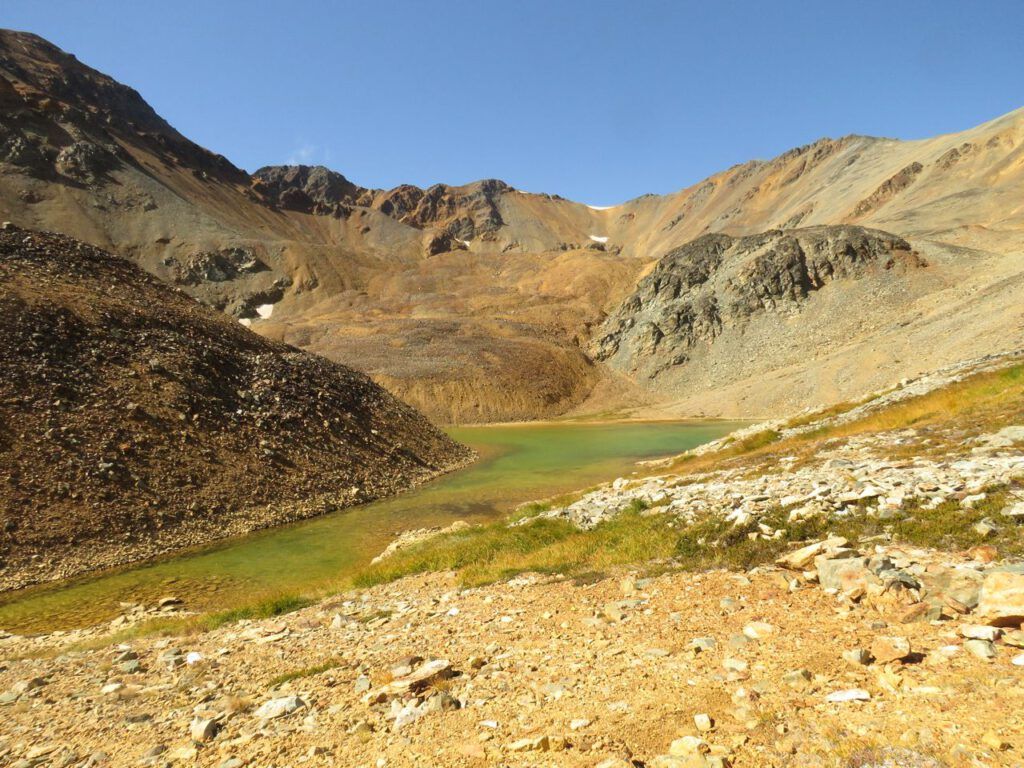 A wetland above it looked very promising for spring flower exploration, but now I just enjoyed the green-ness.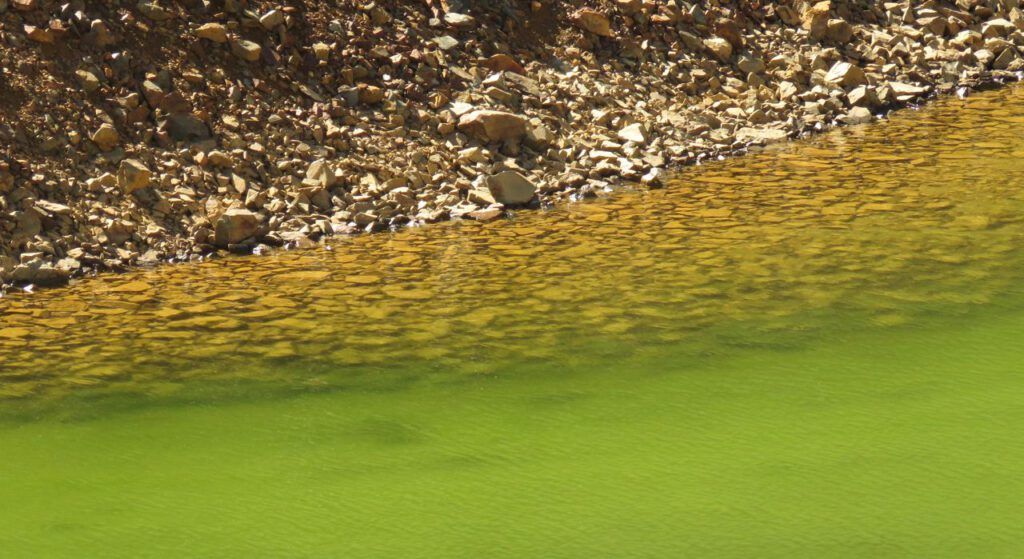 And so homeward, after a gorgeous, stolen day.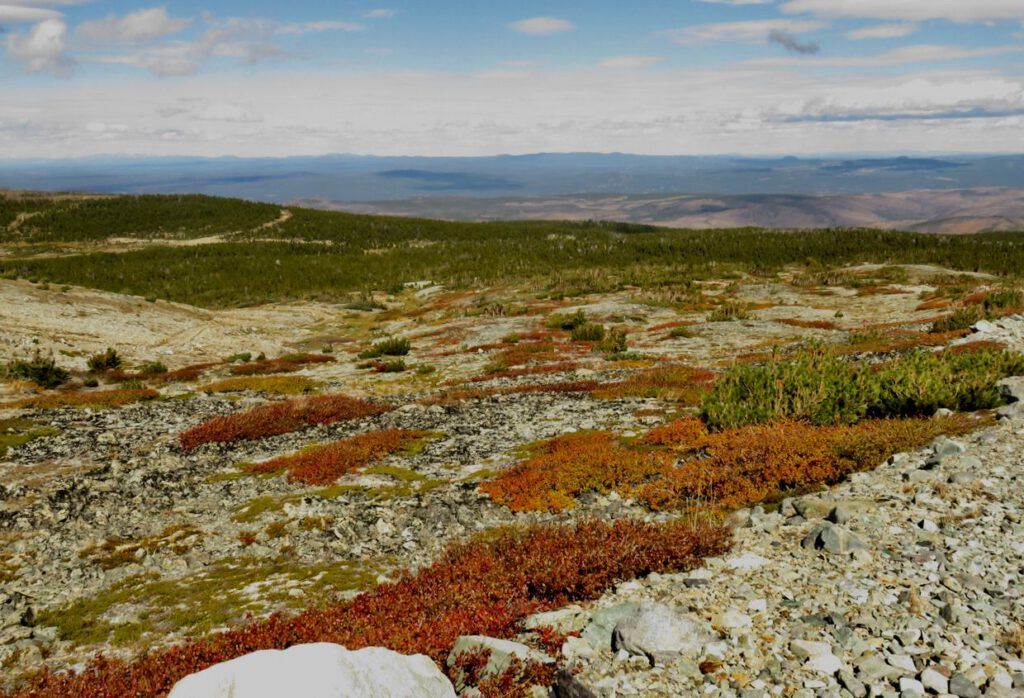 The weather was starting to close in again, and once more I was treated so magnificent cloudscapes on the way down.