We had a week of pretty nice weather.

I put a piece of plywood up for a mini deck.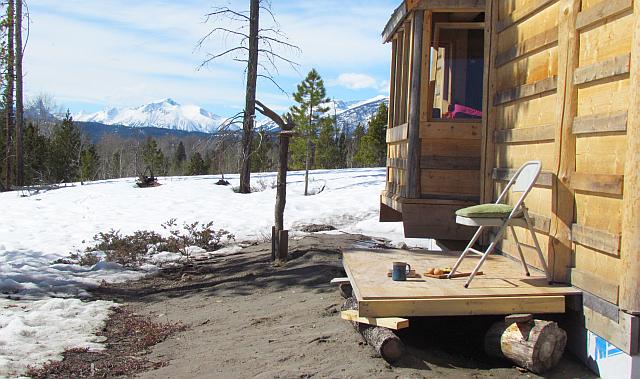 I'm going to have a real deck there one day, but I needed something in a hurry to stop the chair legs sinking into the thawing mud.
Looking the other way, I see the swamp and the pond.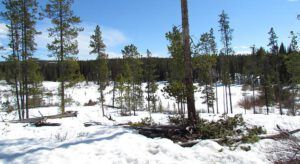 There is usually a stiff breeze when the sun shines and it is too cold to sit there for long, even wearing my down coat.  But it is so glorious to be able to enjoy the sun and listen to the birds twittering and scrapping around the feeder.