Fall at Ginty Creek was not as spectacular as it can be. Trees turned at different times, and some leaves merely went brown and fell off.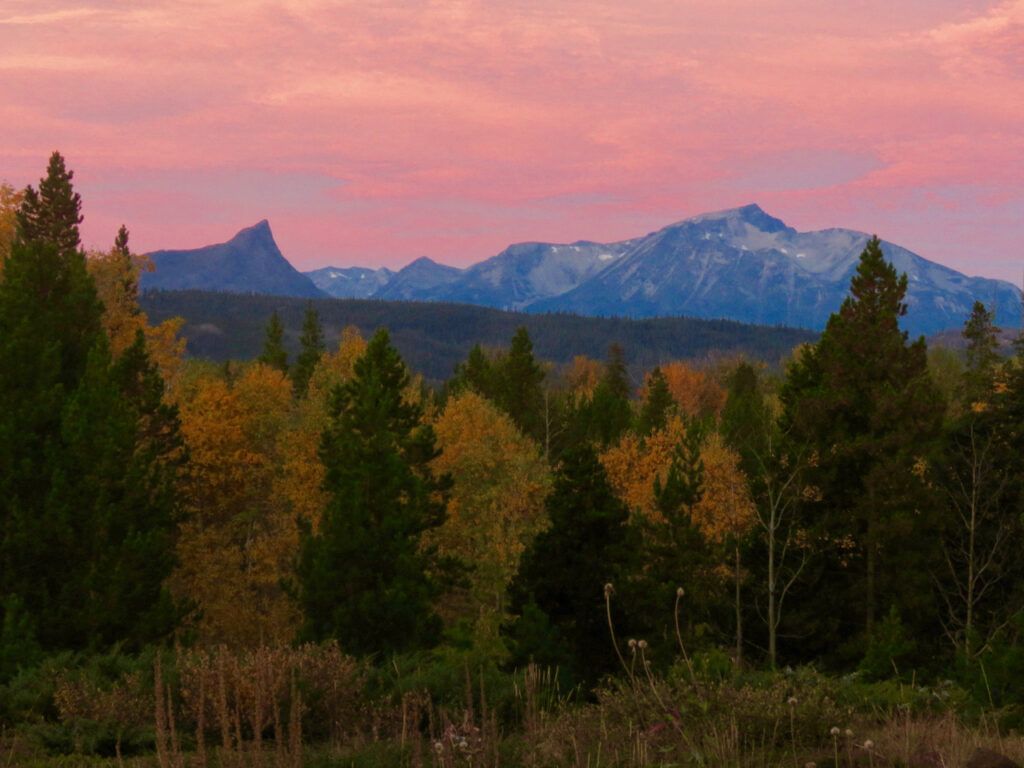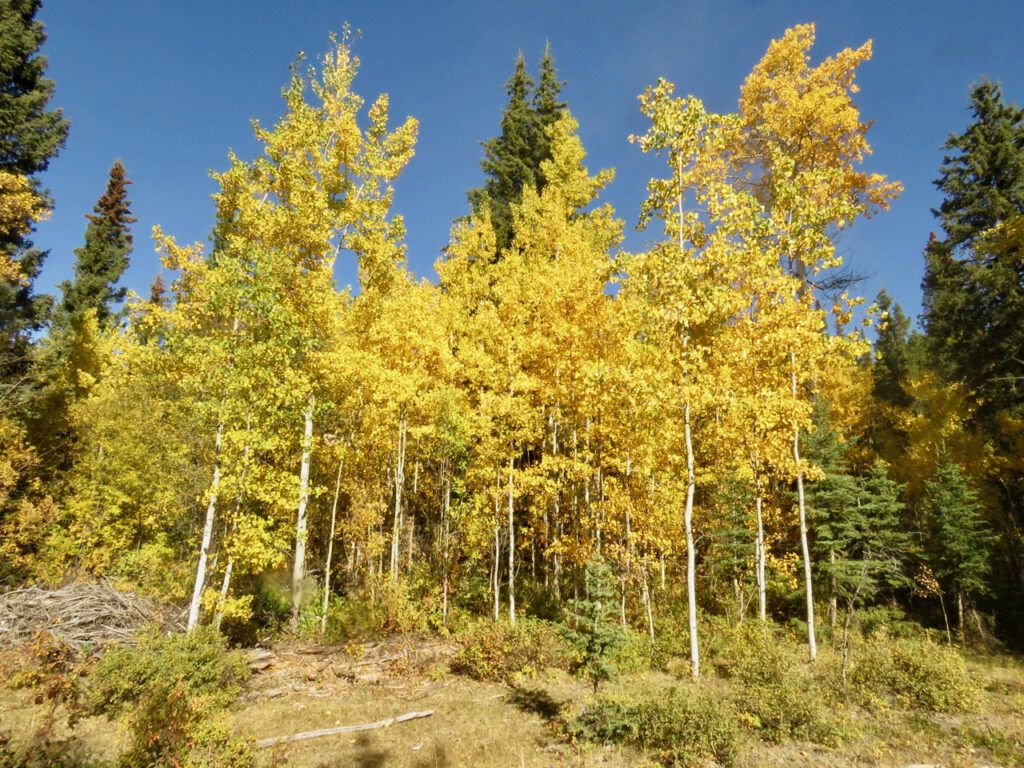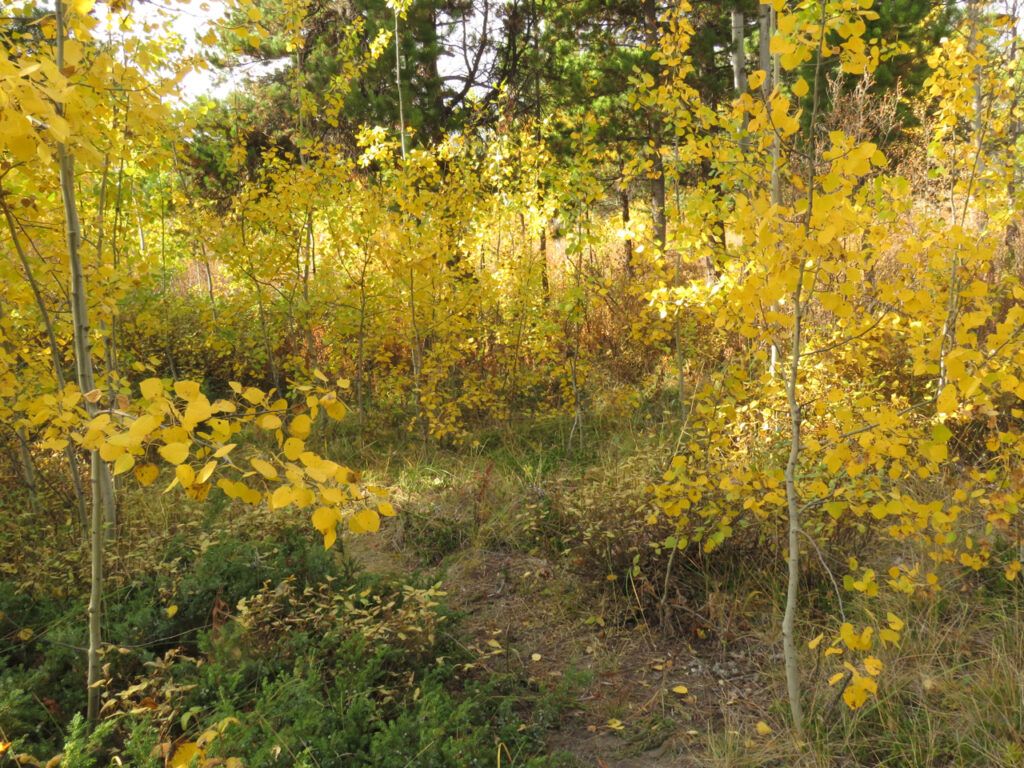 In 2018, beavers moved into my pond and built a house; however, they did not seem to winter in it – instead, muskrats took it over. Unused in the intervening years, it had pretty much collapsed. A pair of geese showed a lot of interest in it this spring and I thought they might nest there, but they didn't.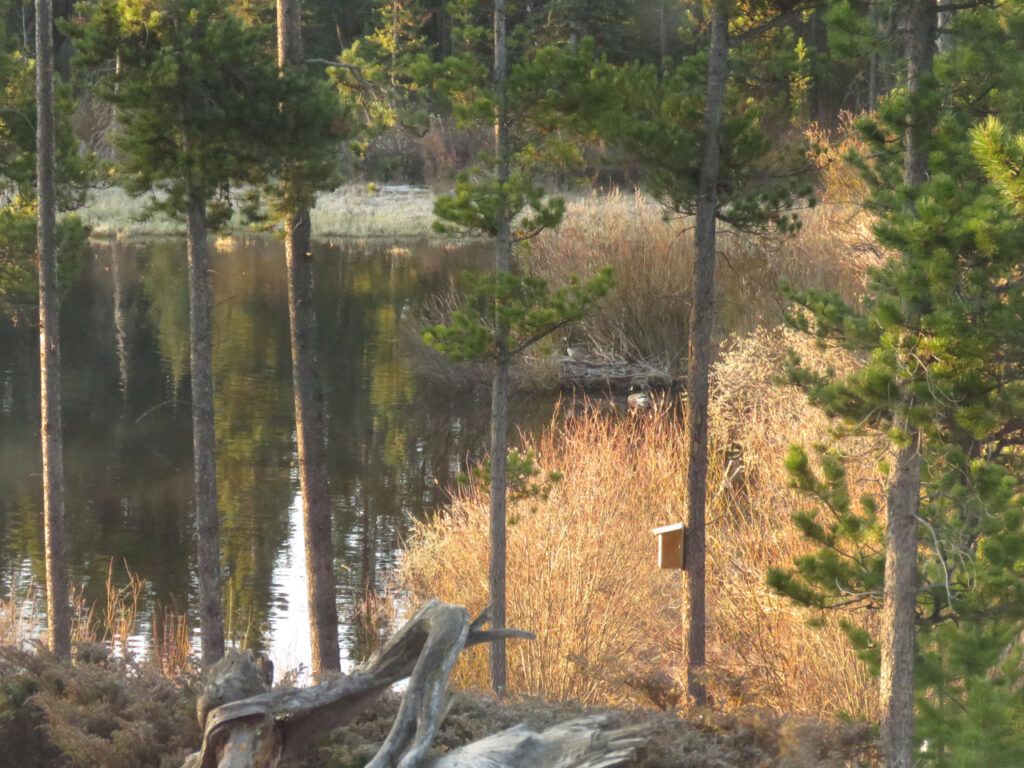 During the summer, the beavers came back with a vengeance and built a very big house. To the left is a winter feed pile.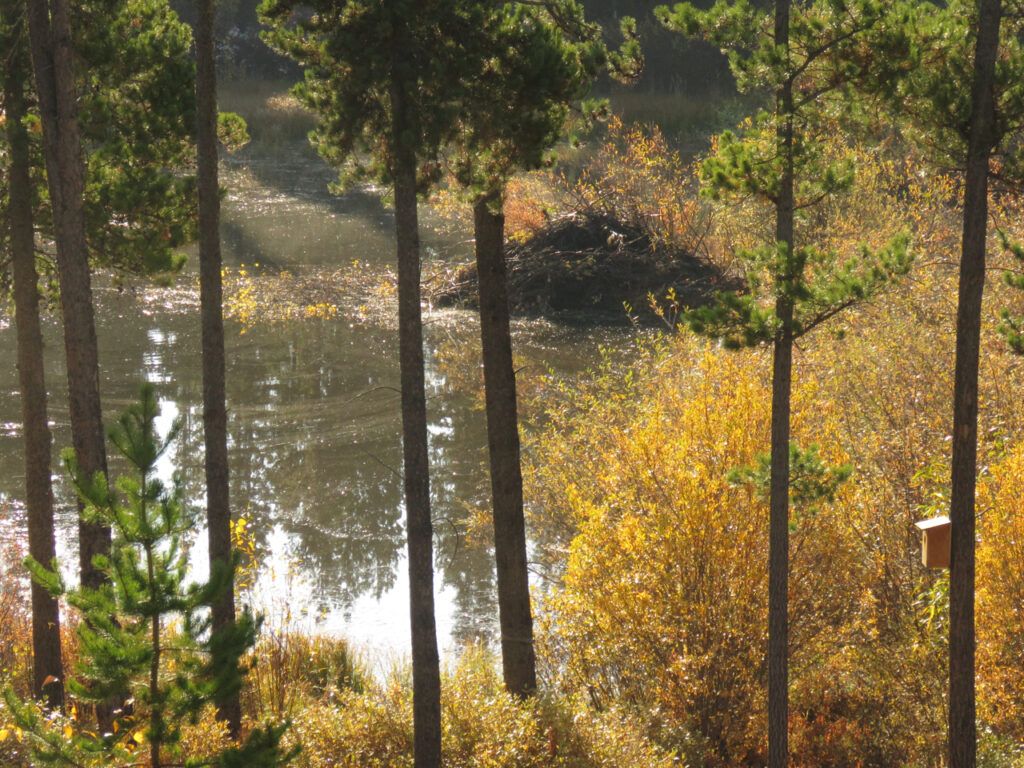 Various fall photos: Nogwon showing the smoke that persisted for weeks.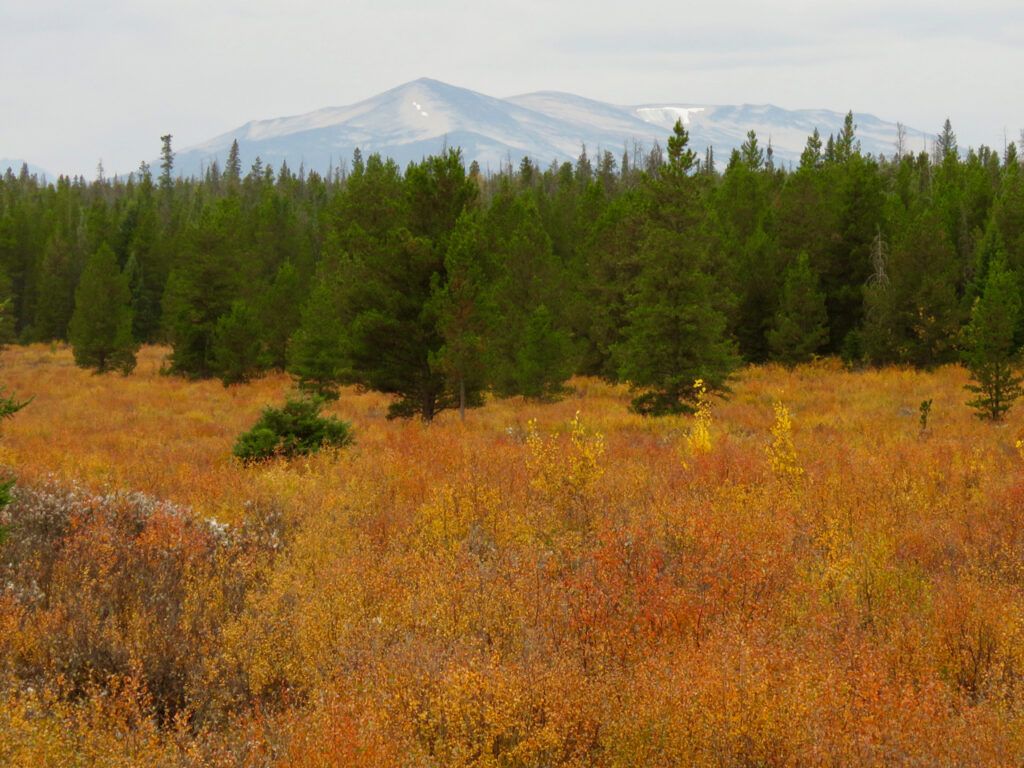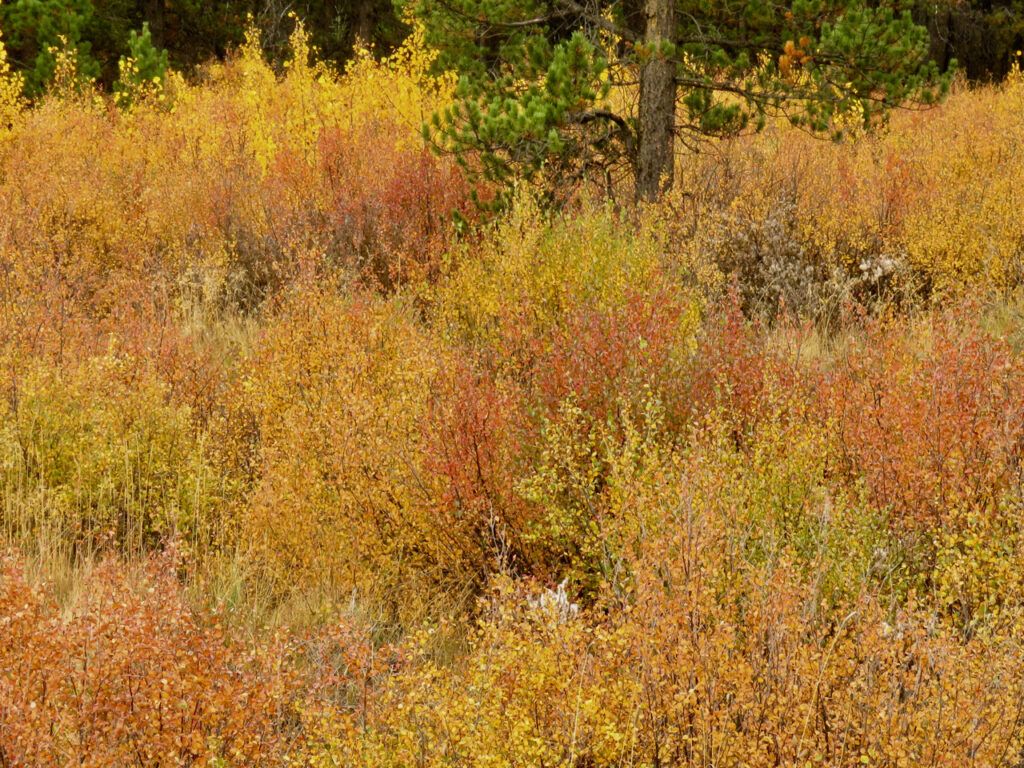 Kleena Kleene post office.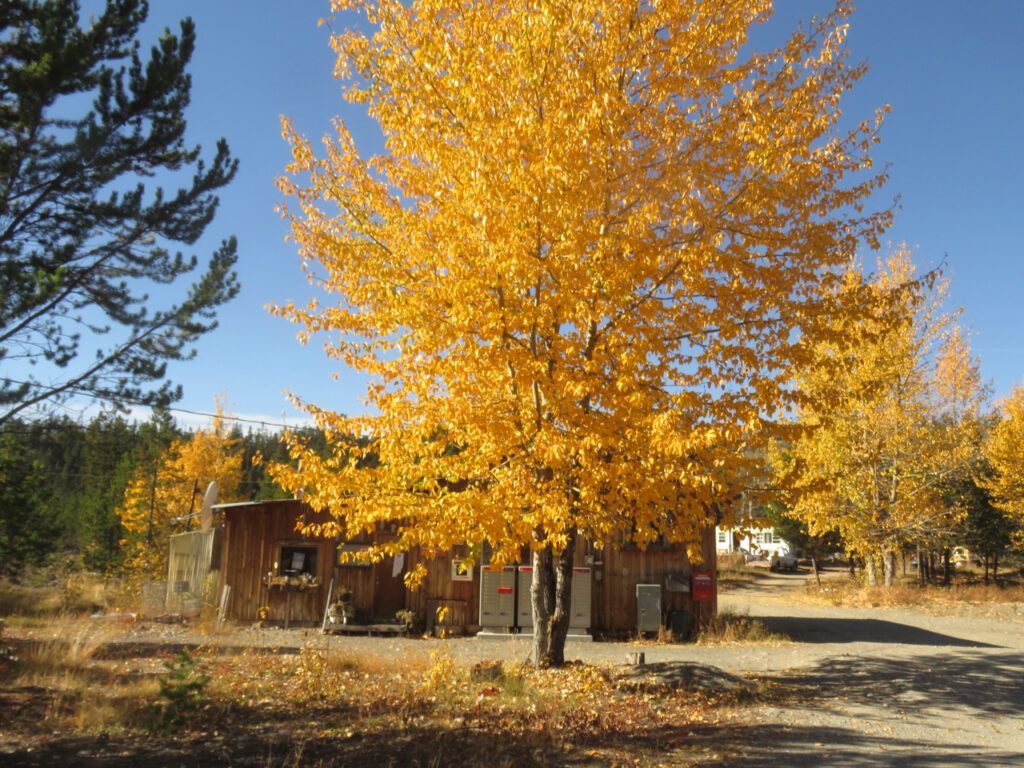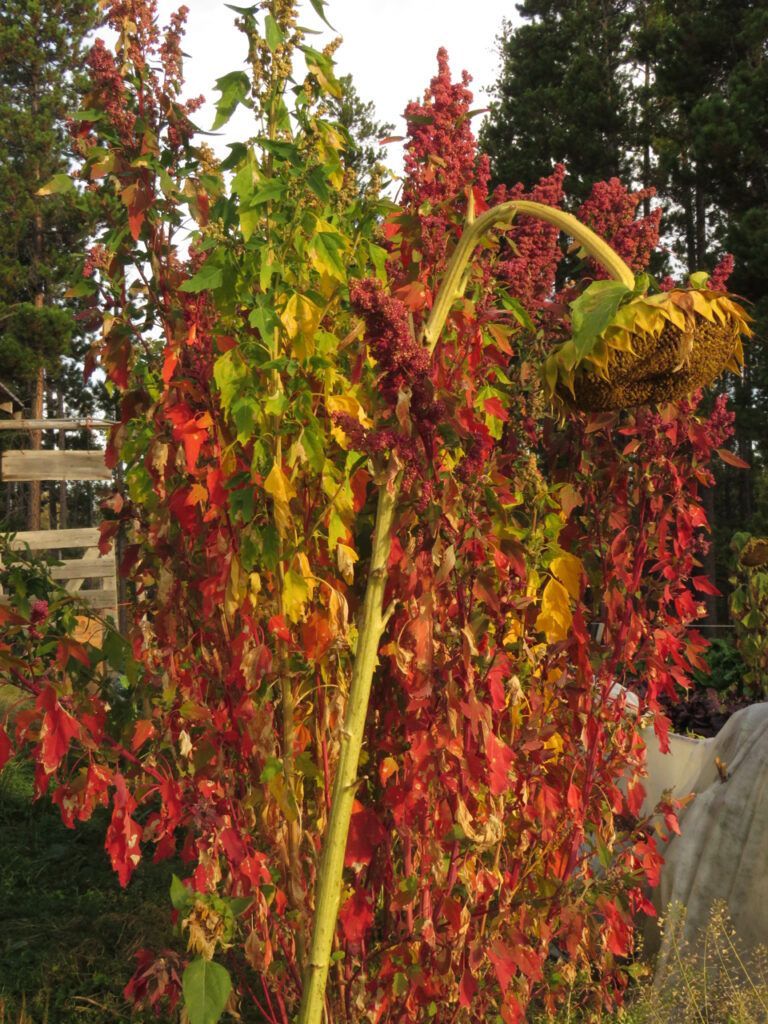 The above photo is quinoa in my garden. I grow it for the spring leaves, which make a good salad.
Below is the pond. I'm amazed the beaver haven't taken down these aspens.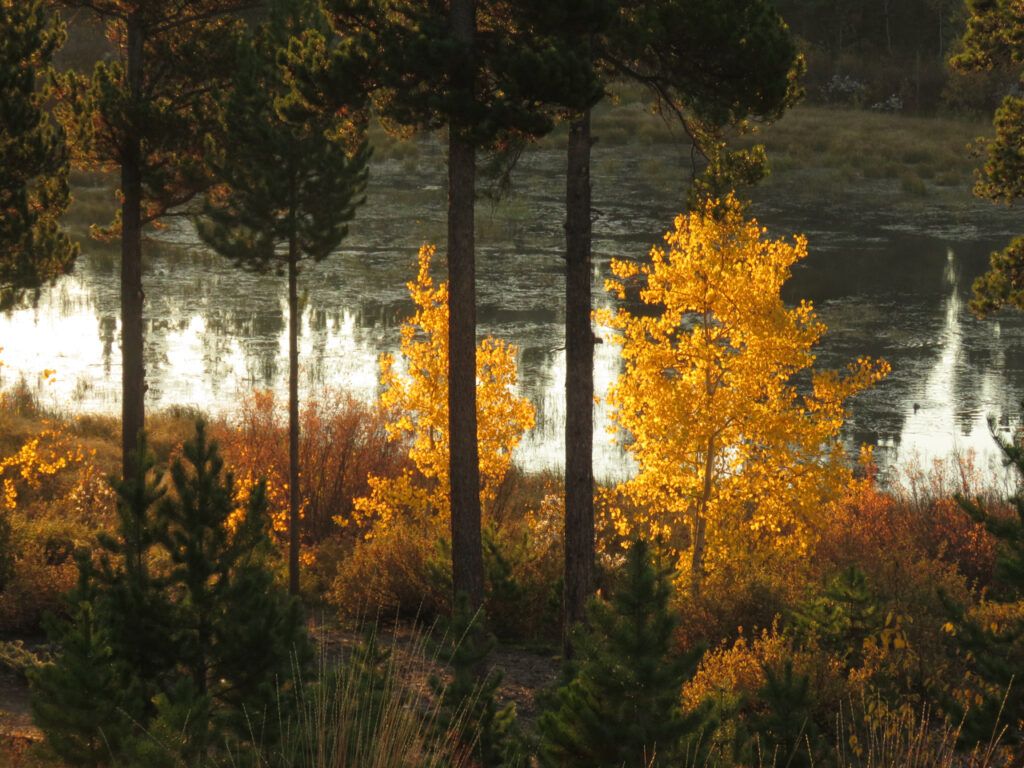 Morning.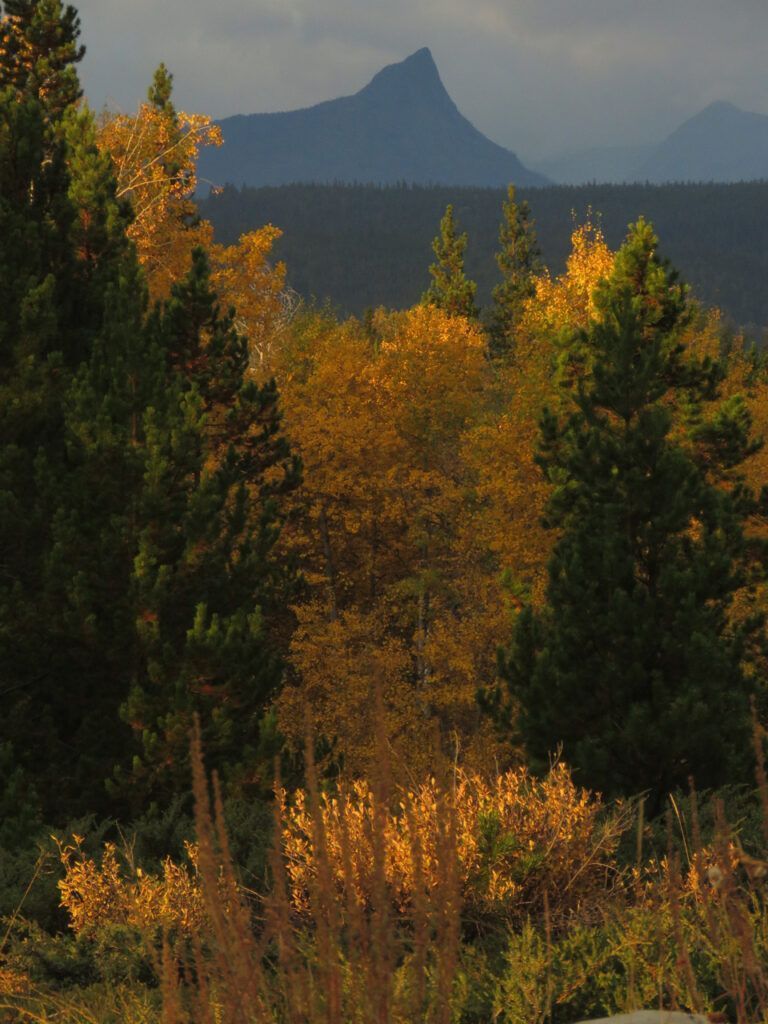 Evening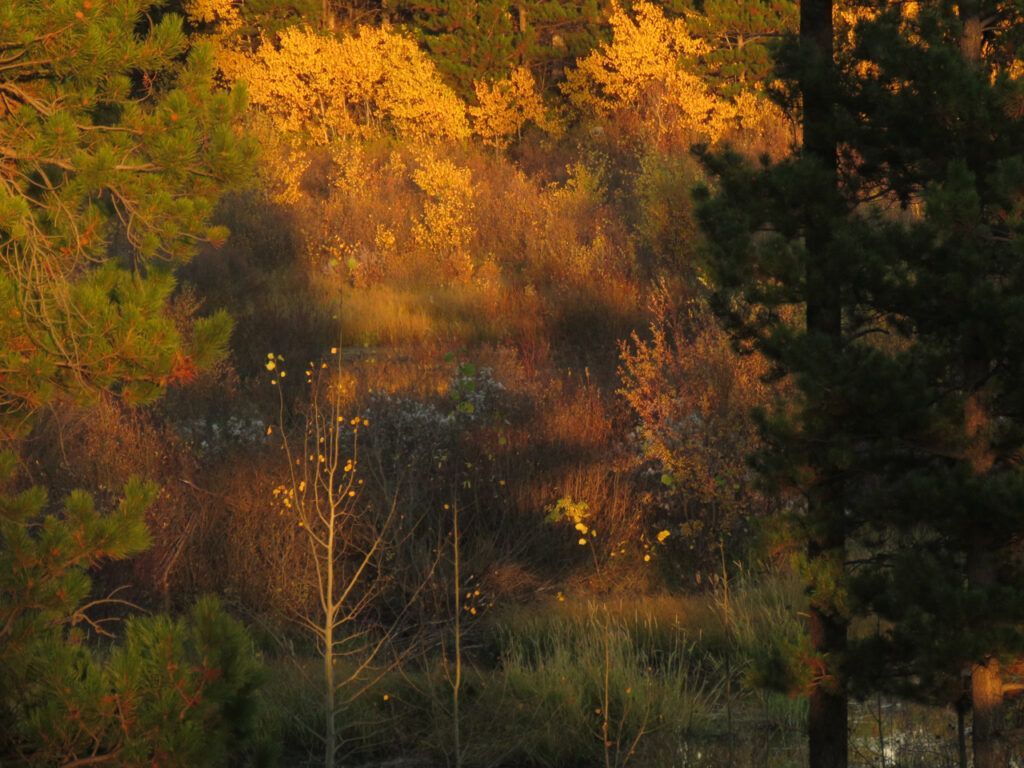 The colours are still beautiful when they fade. (Lots of rose hips this year.)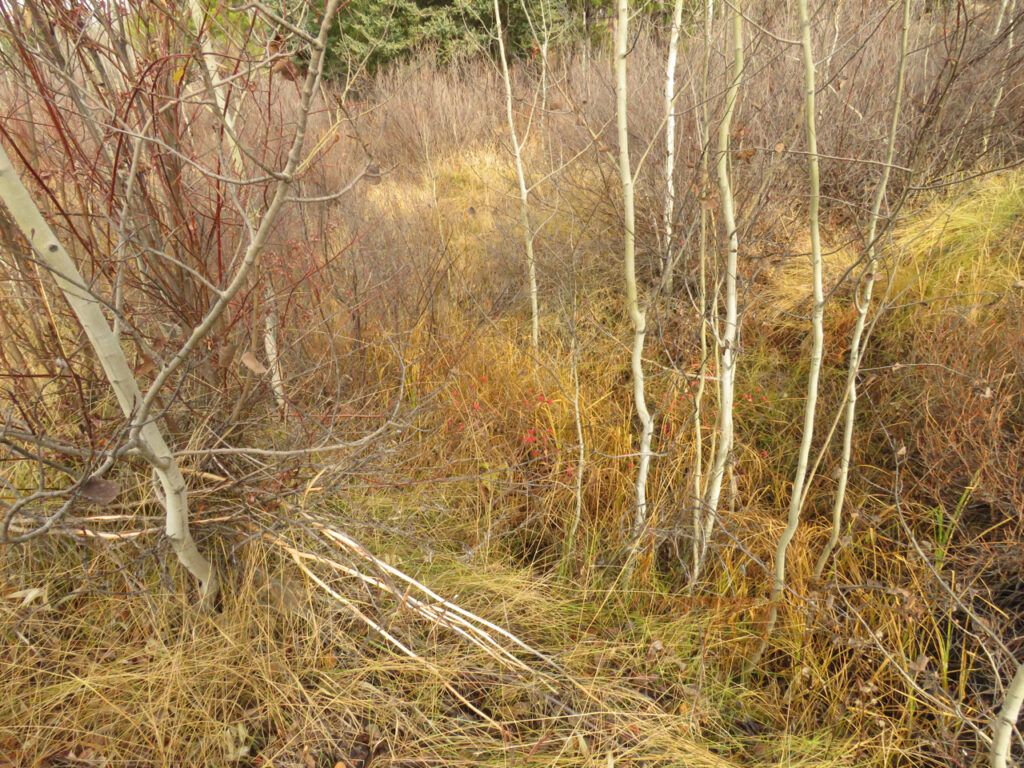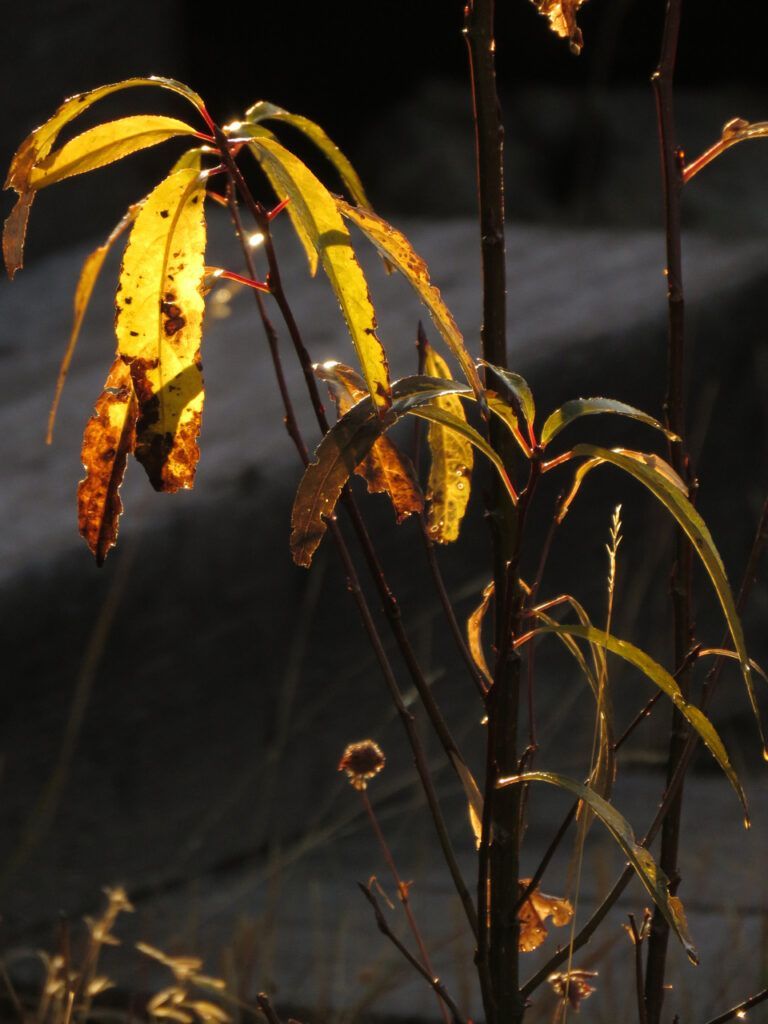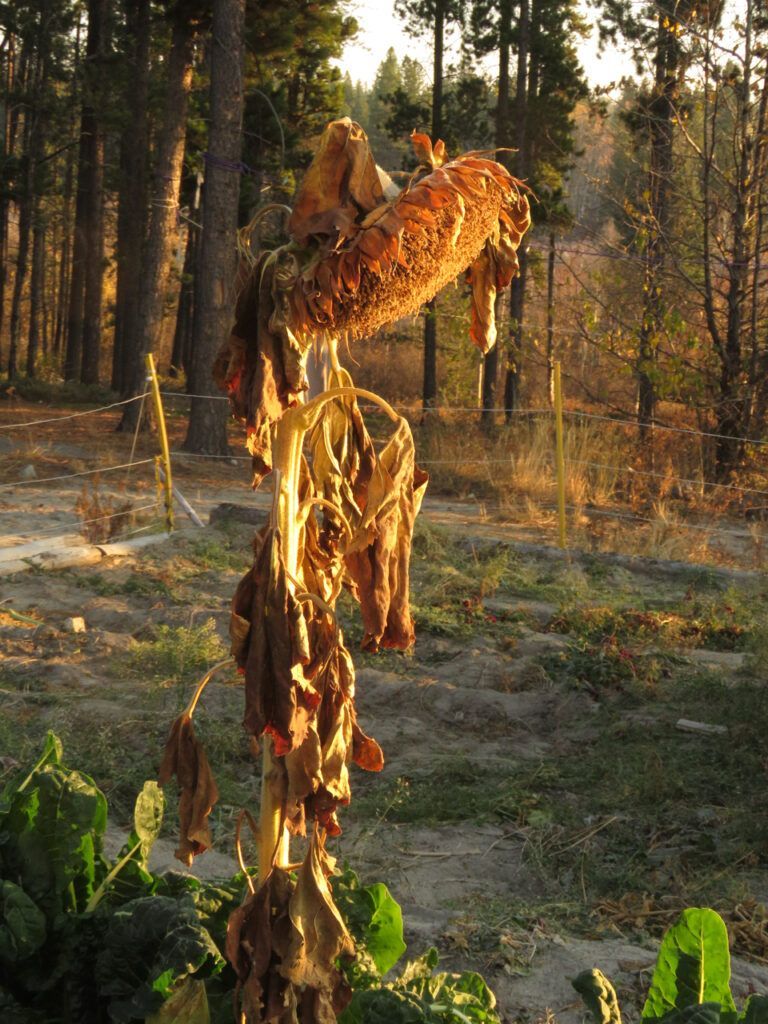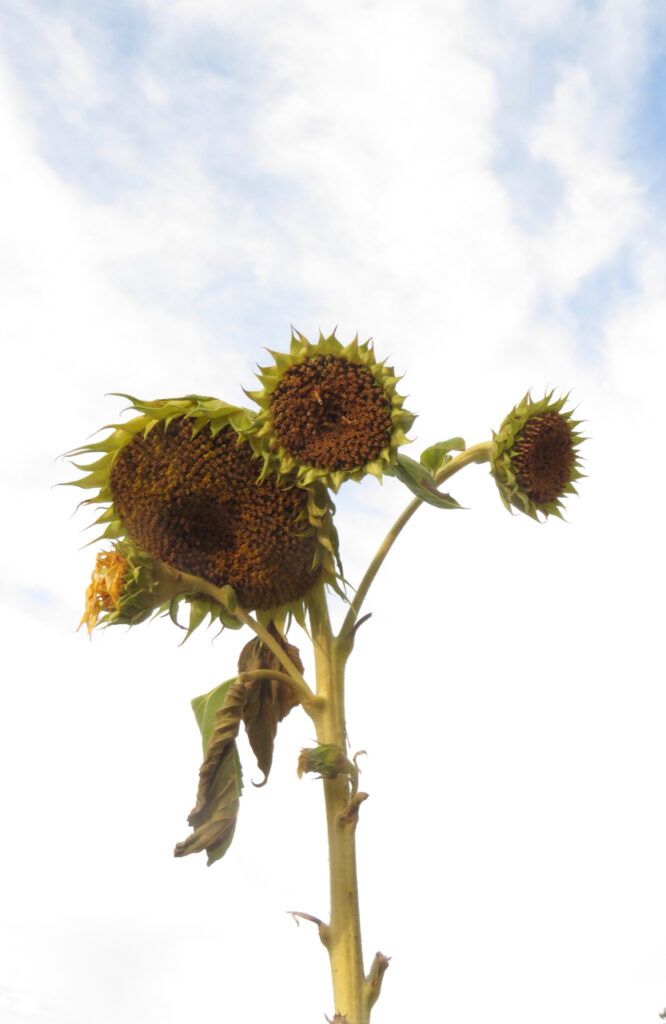 The "Indian summer" persisted, but we did get one day of heavy rain.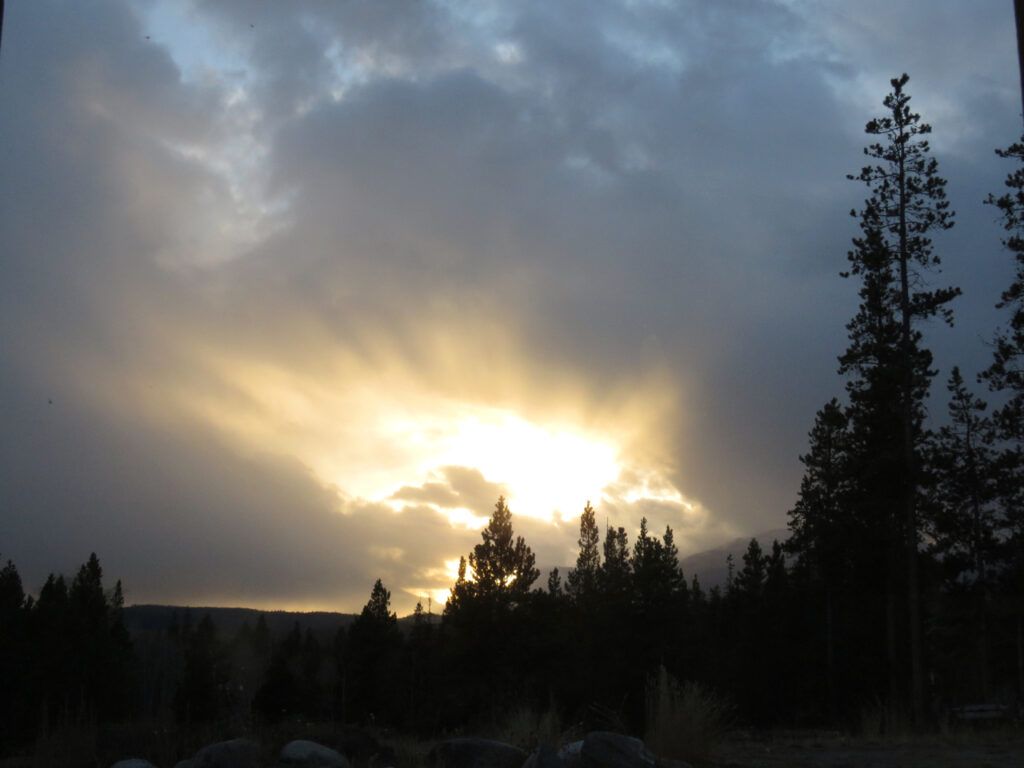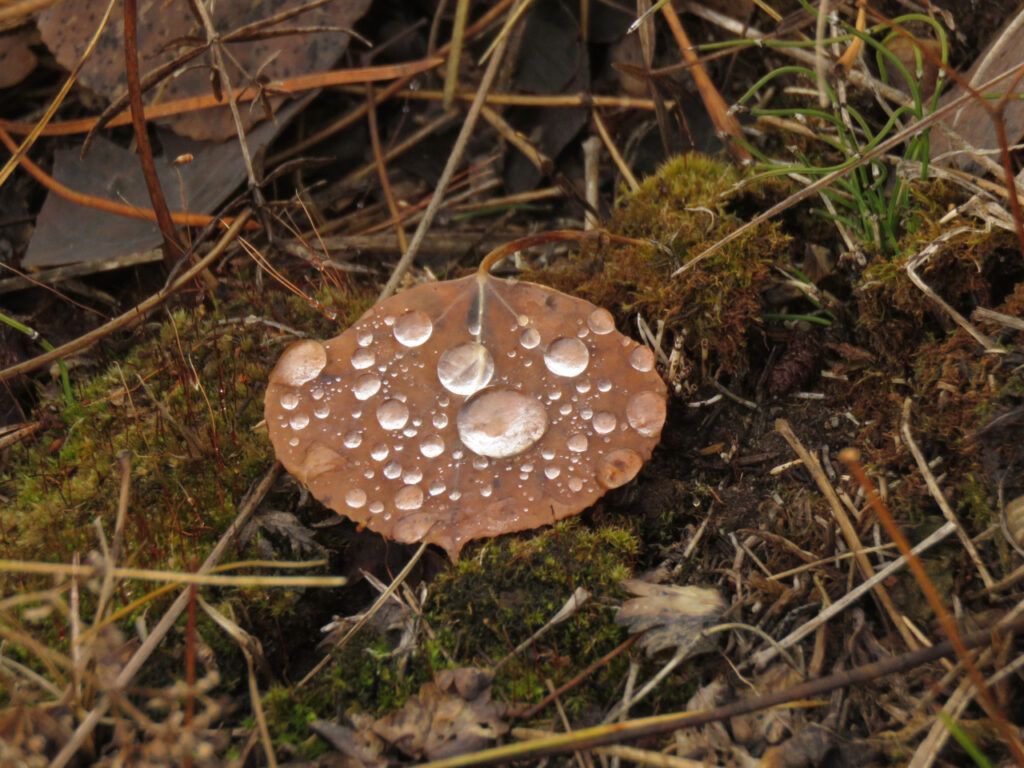 For all that, ice started to form on the pond.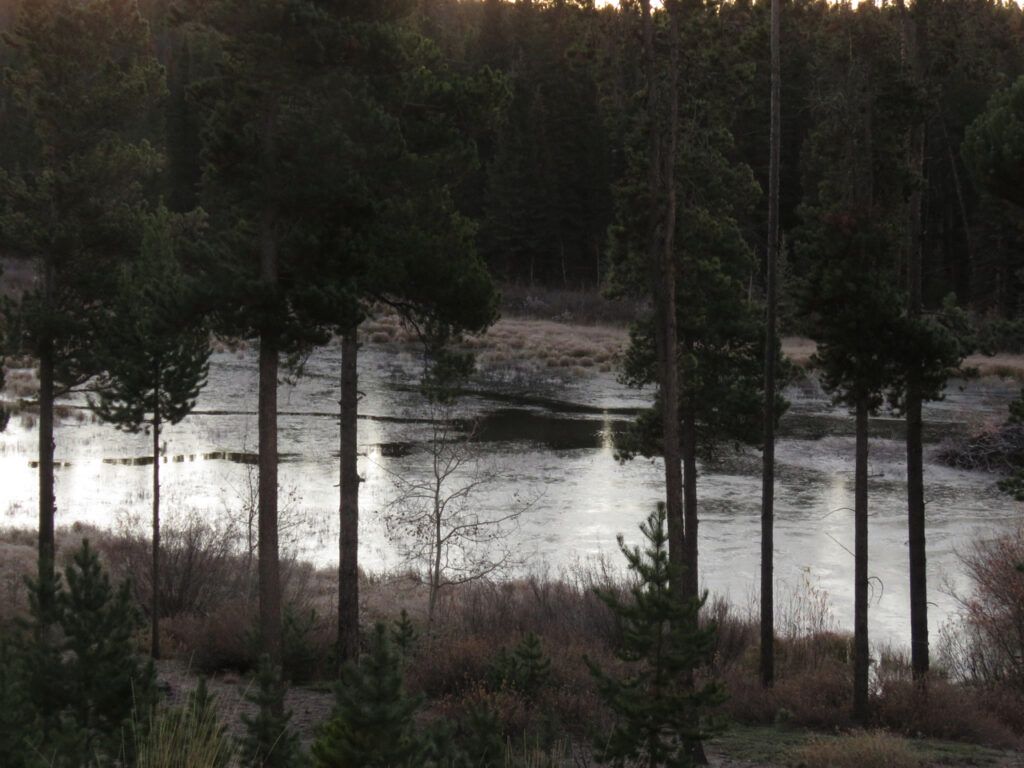 The full moon rose. It shone onto the pond.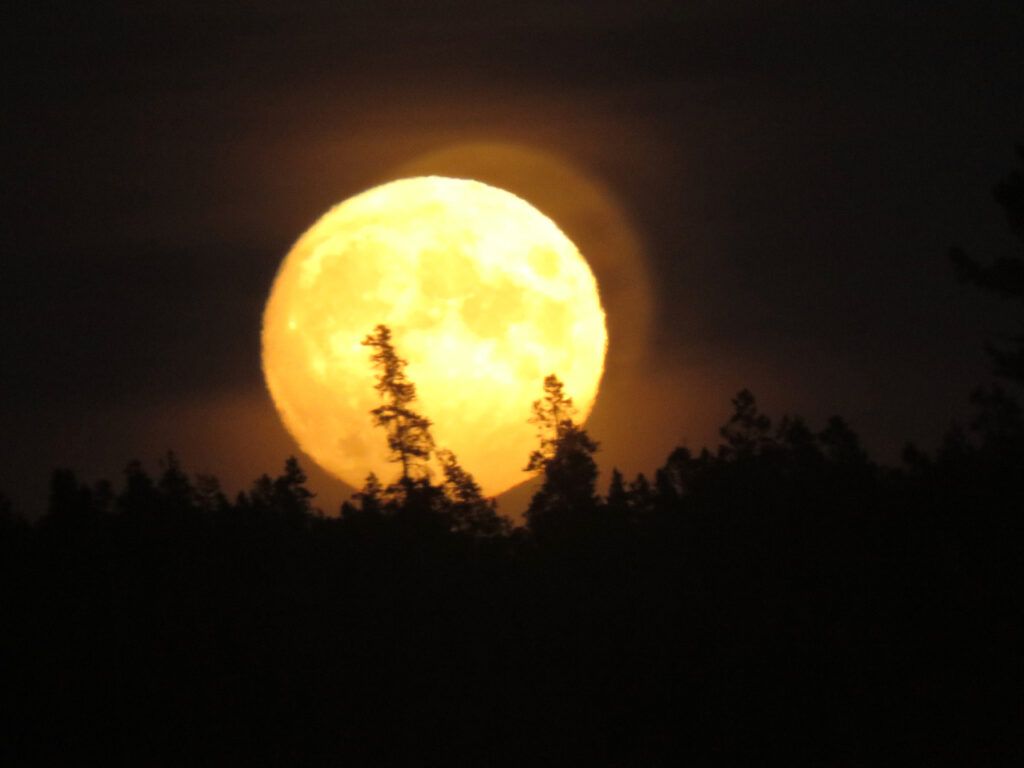 Something created tiny ripples. Too small for the few remaining ducks – maybe methane bubbles or tiny fish.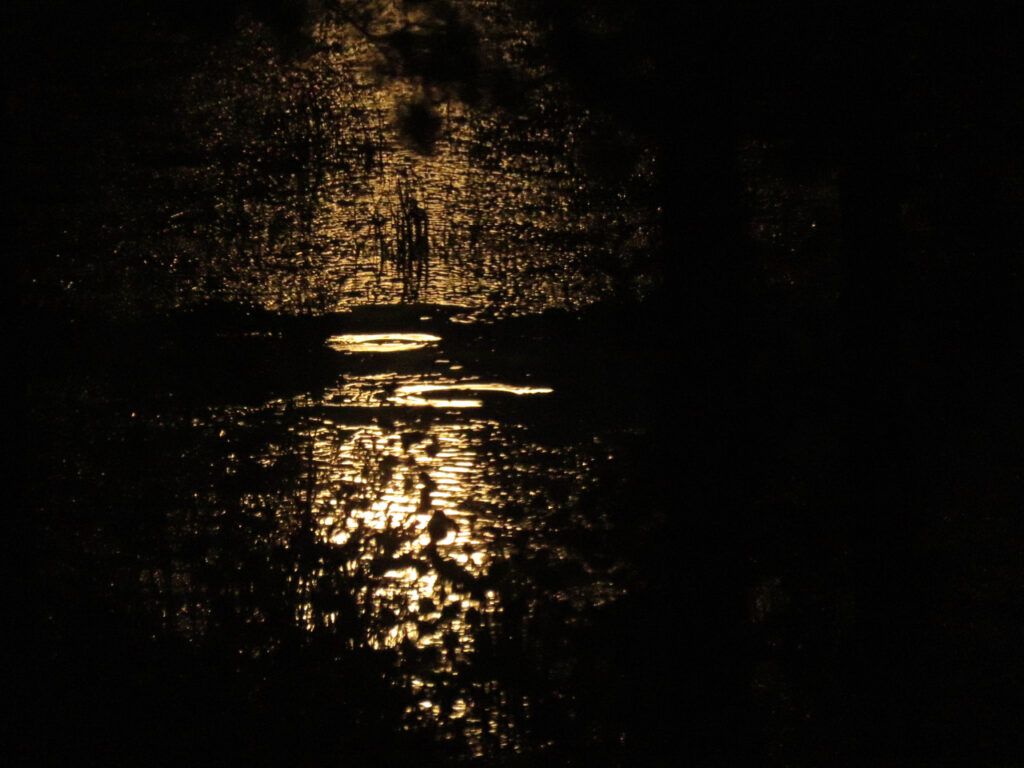 I had a visit from Super Sarah and her mum. Sarah helped me numerous times building my cabins. She is an excellent carpenter and electrician. She has not visited for a while as she now has kids.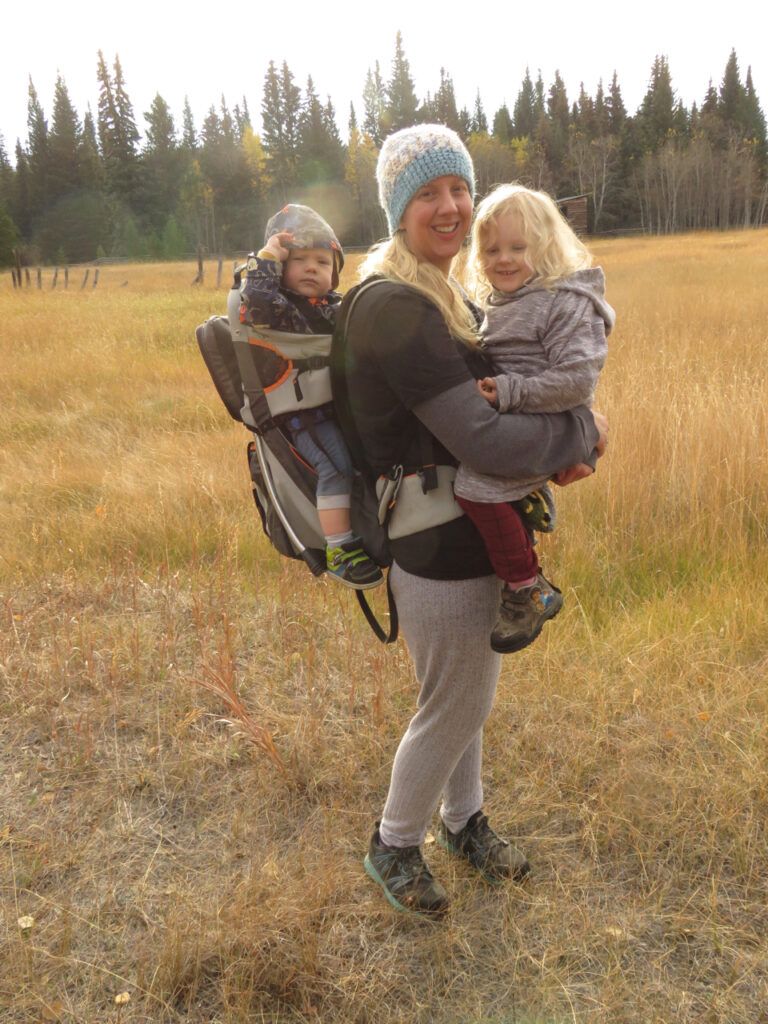 I had recently harvested carrots. There are always some with a funny shape. I call this one "Motherhood."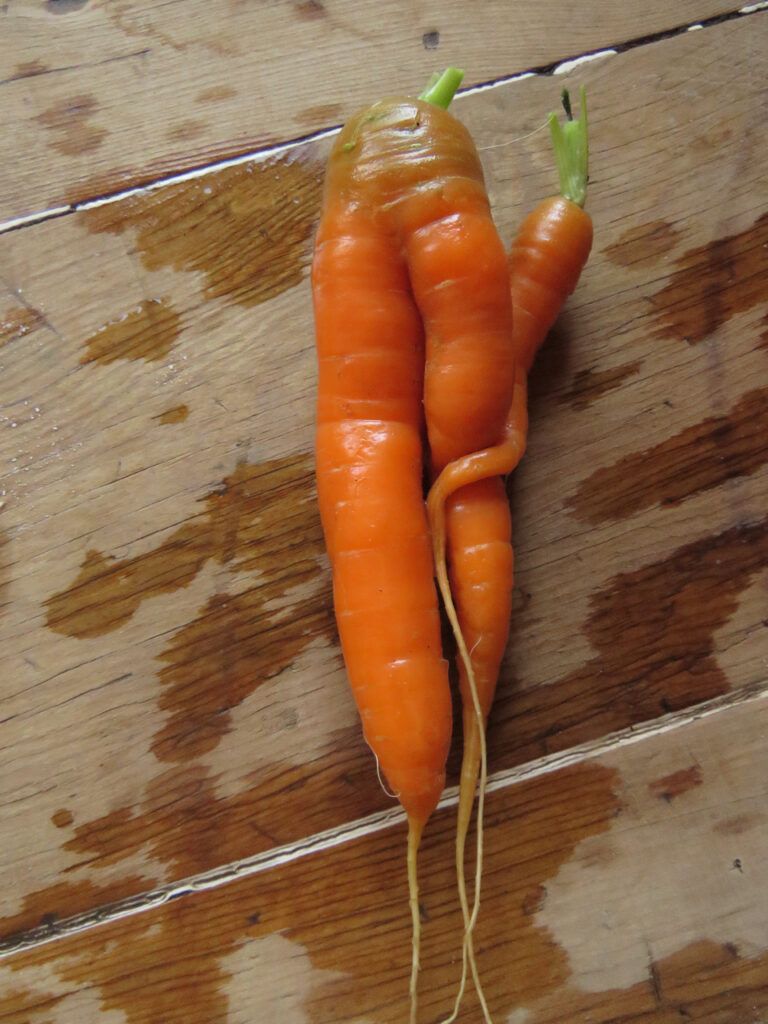 The range cows tend to wander home in dribs and drabs, but the ranchers now rounded up the stragglers in earnest.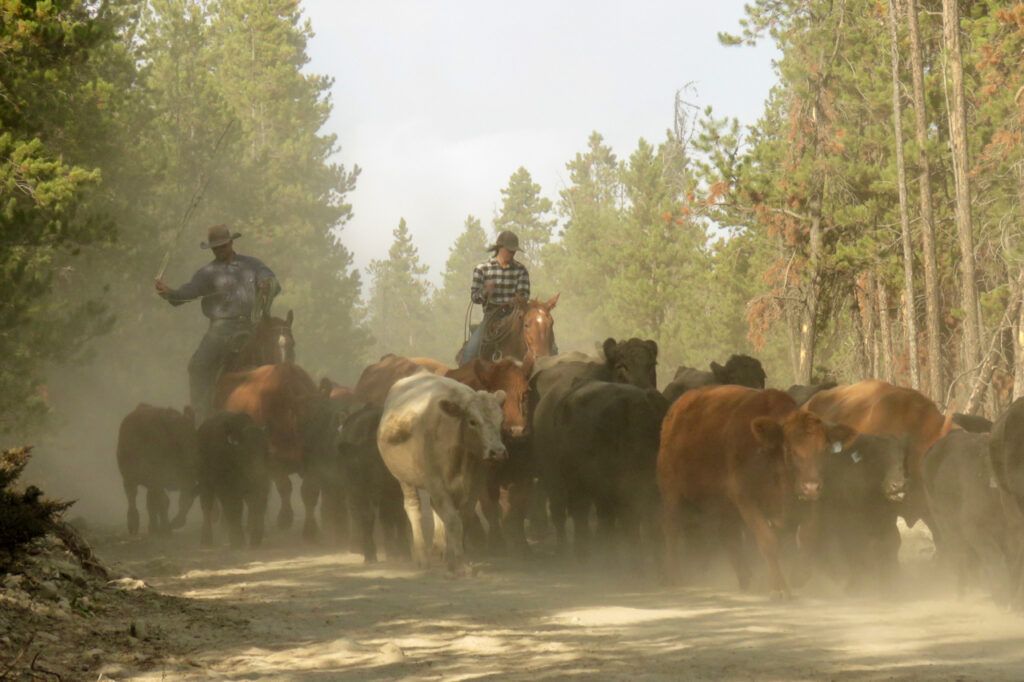 A red sunset presaged a small storm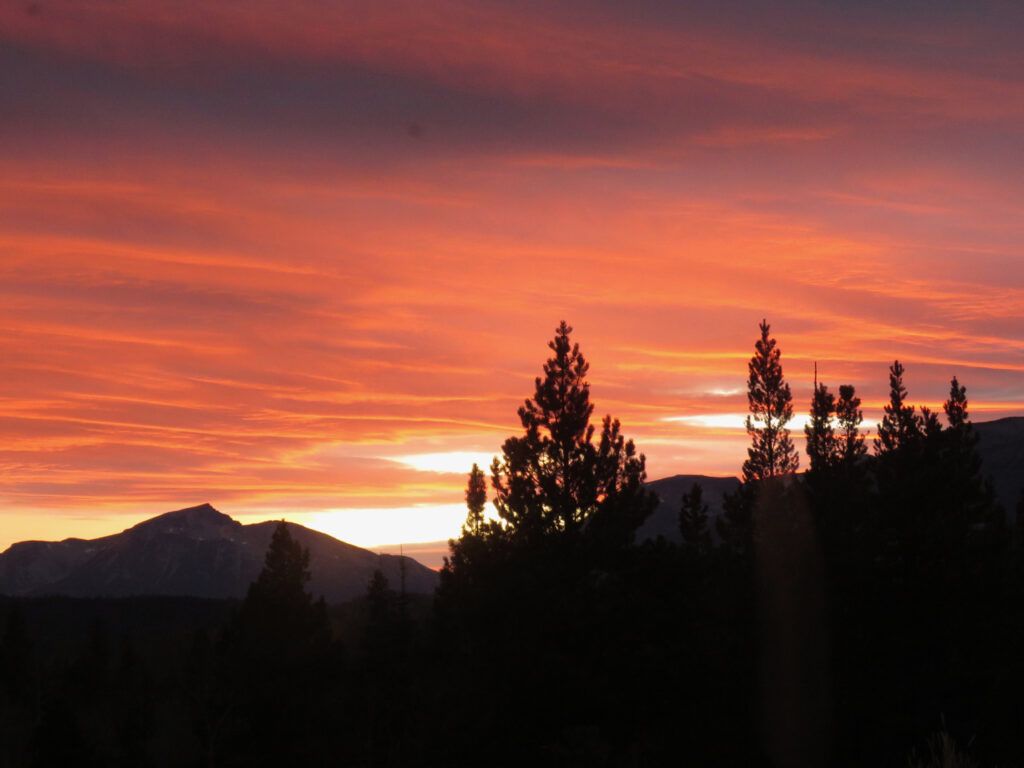 The first snow fell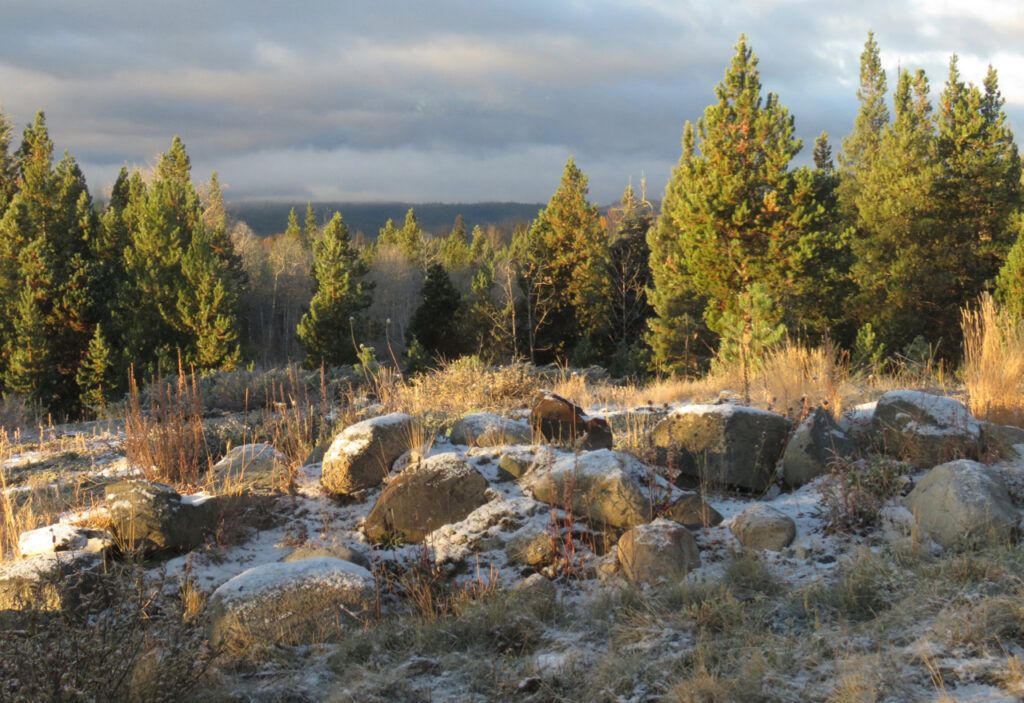 It turned cold, and that was the end of the garden.