First, apologies for the long delay. I was just about to make a couple of posts when life got in the way!
Anyway, here is the post for April 2021. At the beginning of the month, spring was trying.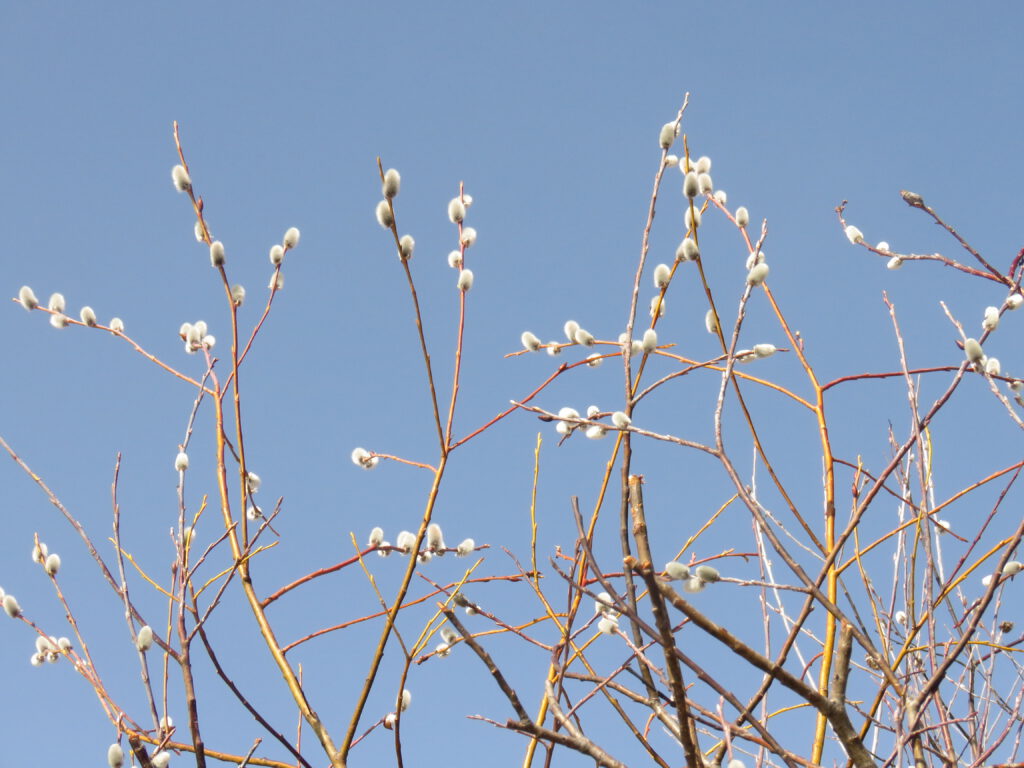 Juncos arrived in force; there were soon about forty of them.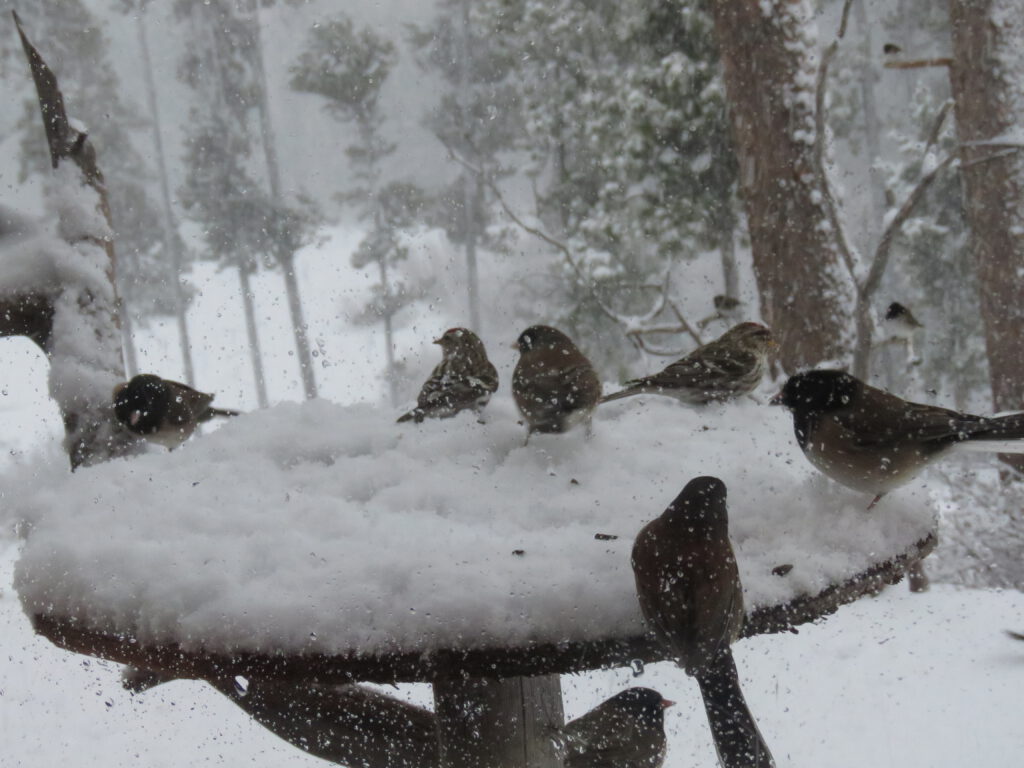 Some were recognizable: this one had a hunched back.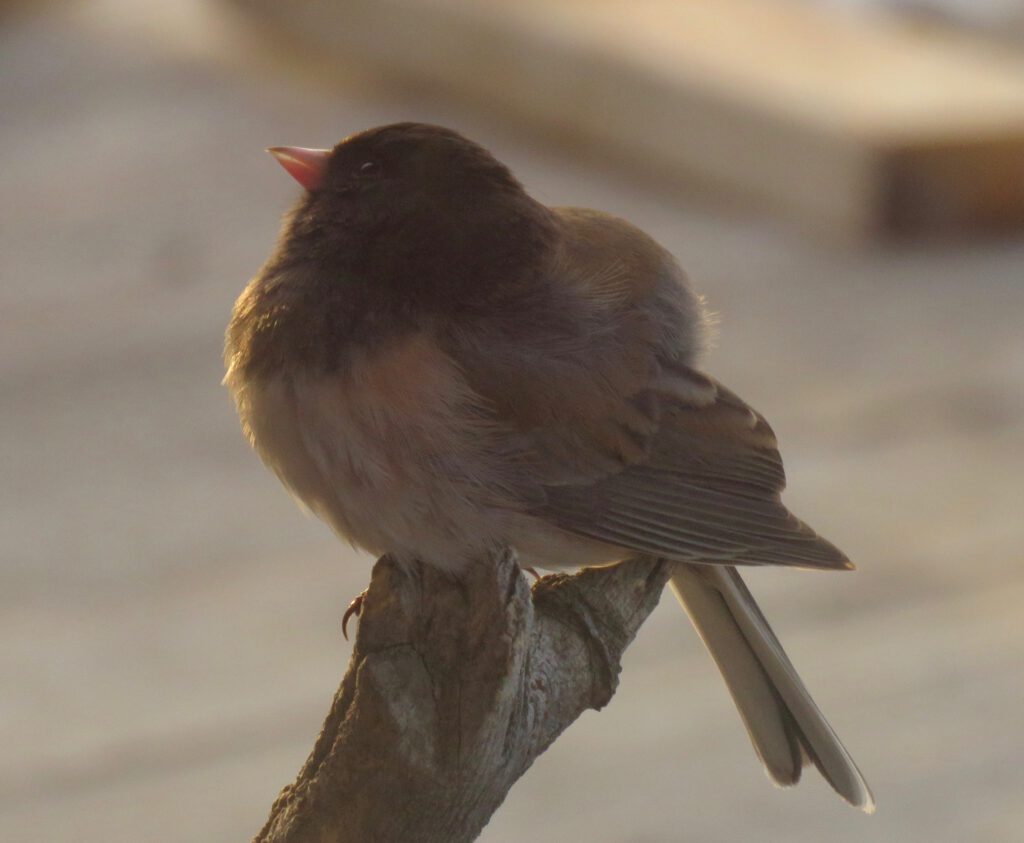 And this one a gimpy leg. She (?) would often use her tail for a support.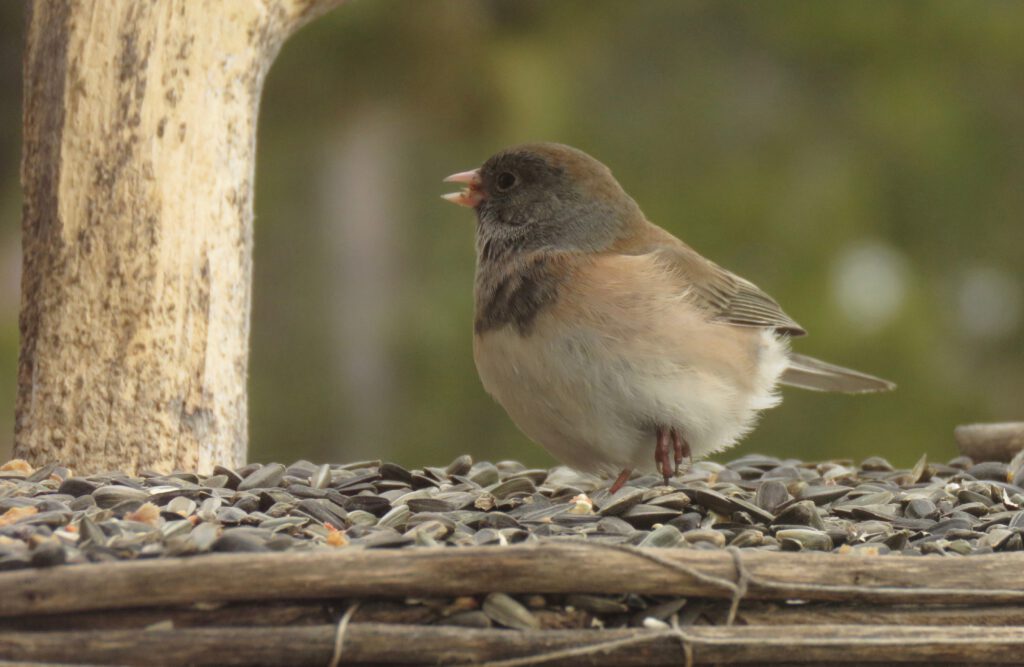 Redwing blackbirds also reached about forty in number. (A stripy female is behind.)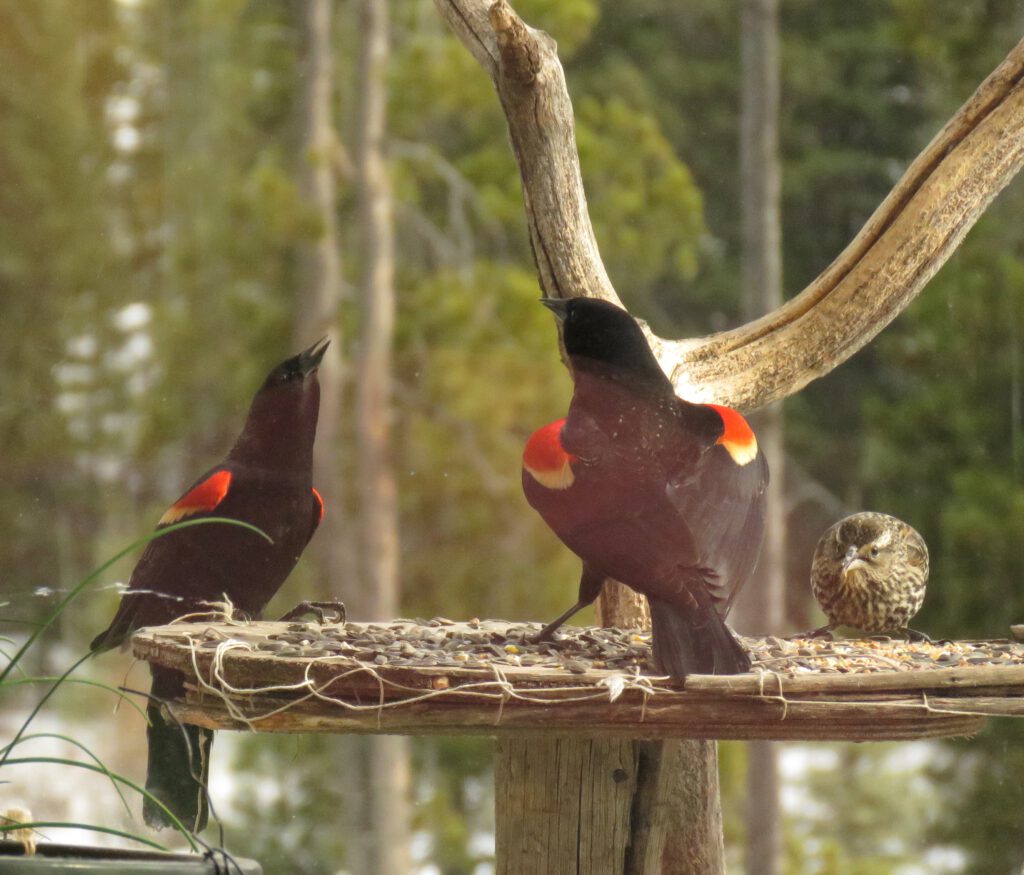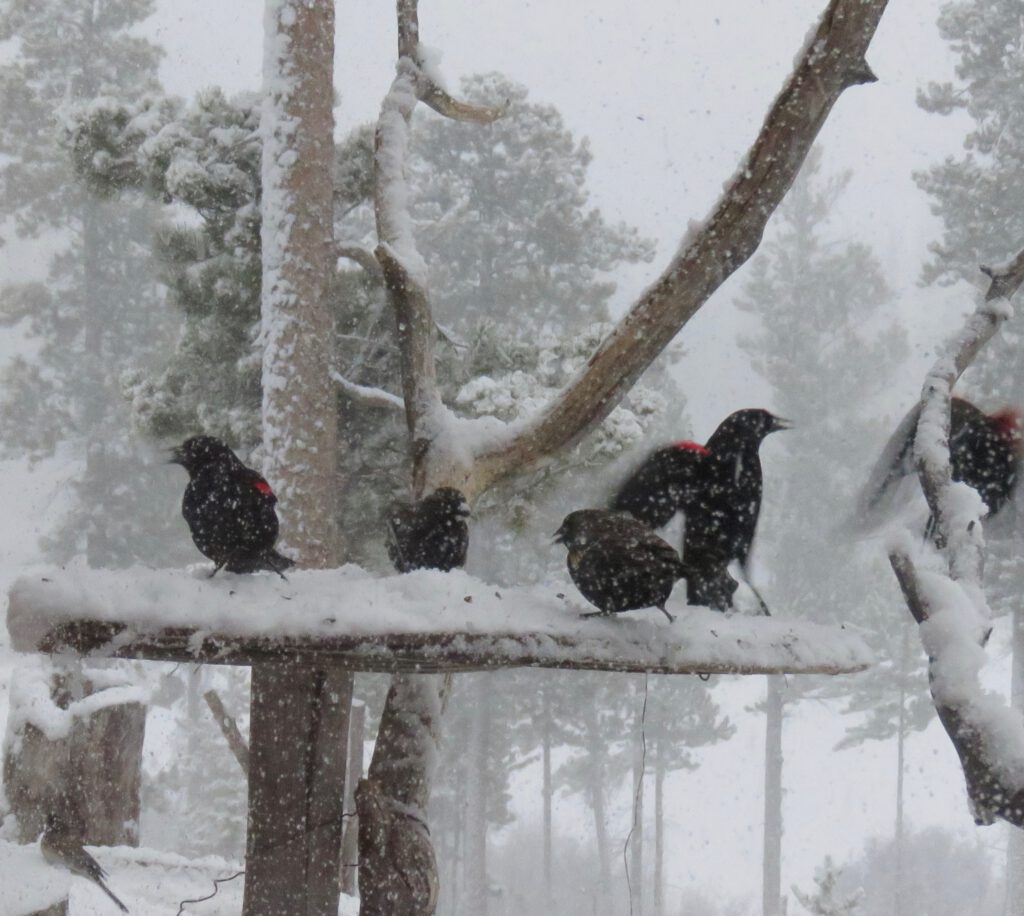 The first chipmunk emerged. (They truly hibernate, as opposed to squirrels who snooze in bad weather but otherwise stay awake all winter.)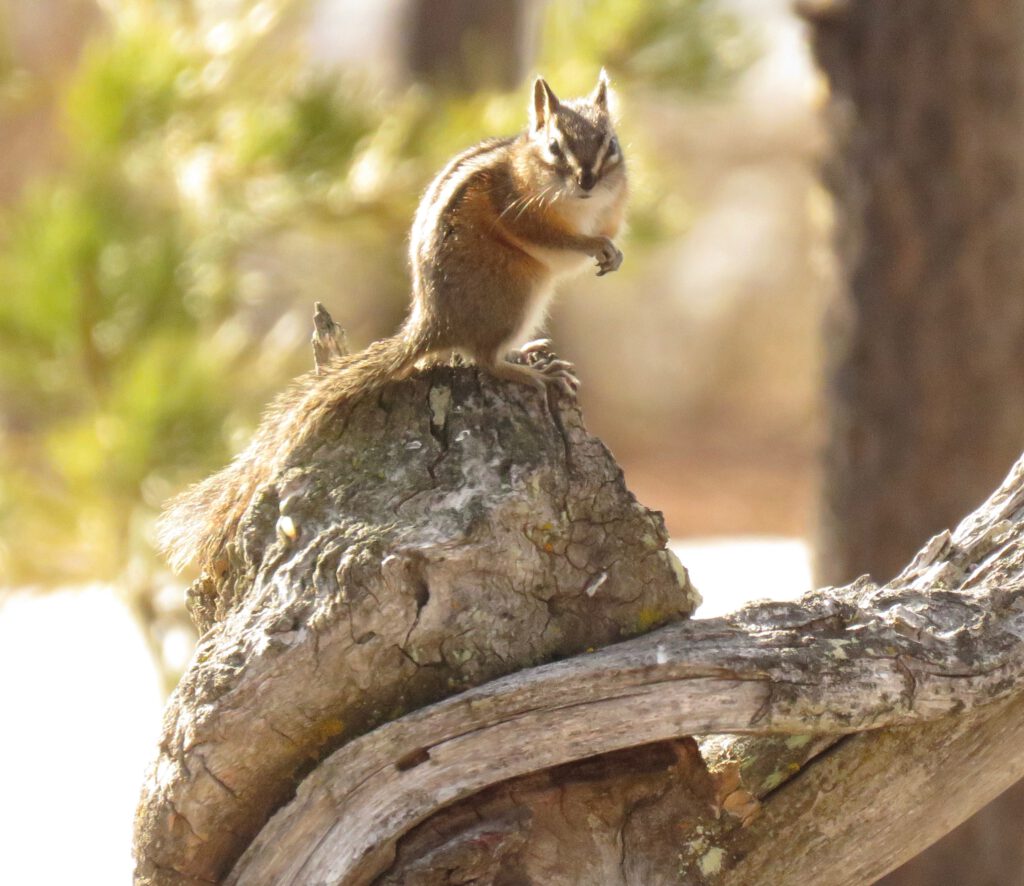 Early in April was the biggest social event of the year – in fact since the September Farmers' Market last year. Vaccination Day! (Tatla Lake is quite a bit warmer and the snow had gone there.)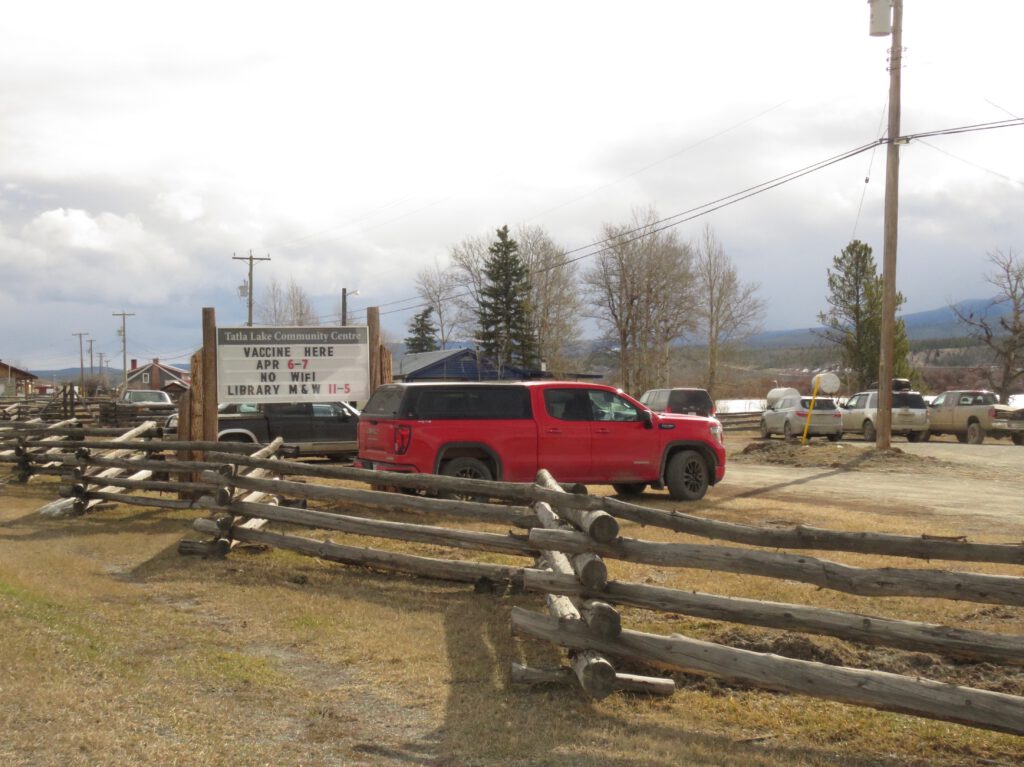 Highway 20 has the most incredible potholes this year. I've never seen anything like it. The highway was never built properly in the first place – it was meant to be temporary 25 years ago. Two rainy years plus the increase of heavy vehicles (both logging and freight) has taken it's toll. There is now a 100km stretch where one has to constantly negotiate massive road disruptions.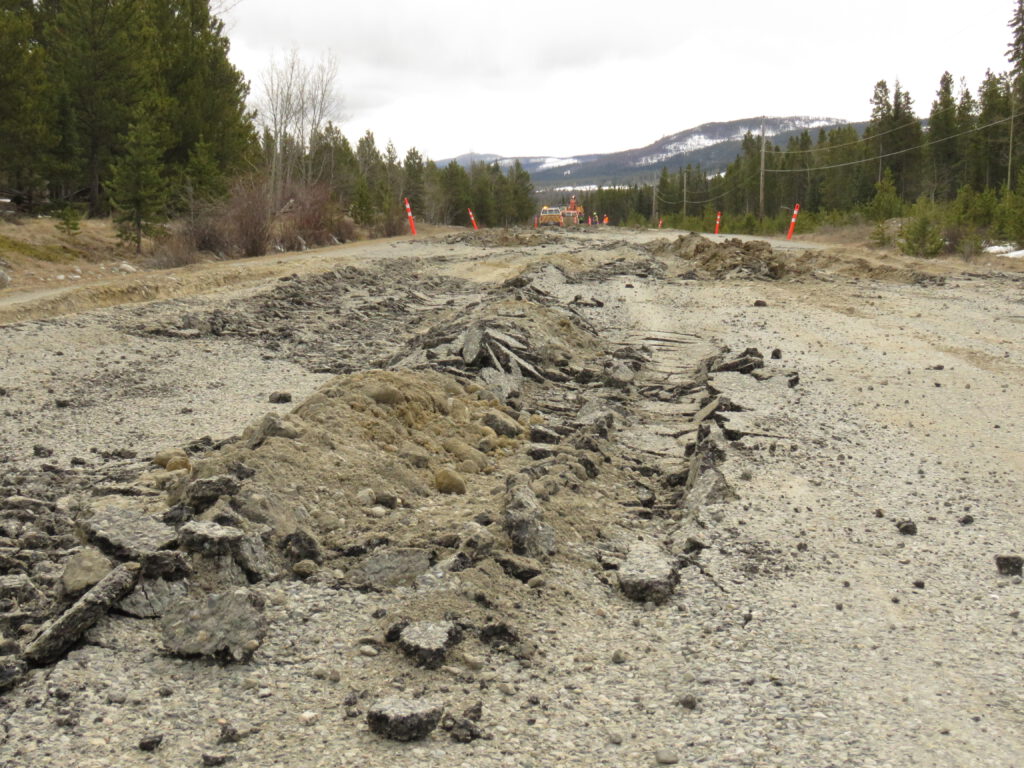 My own road was deteriorating, too. Consequently a trip anywhere was quite an adventure. (Not that I was going anywhere much!)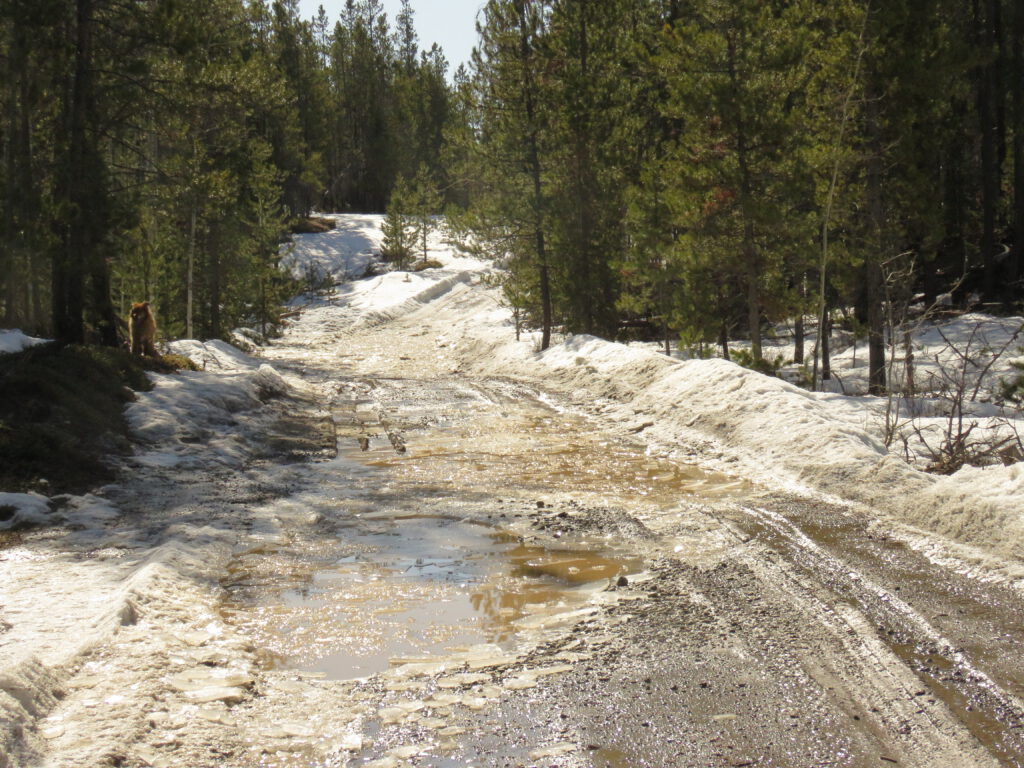 It still froze quite hard at night,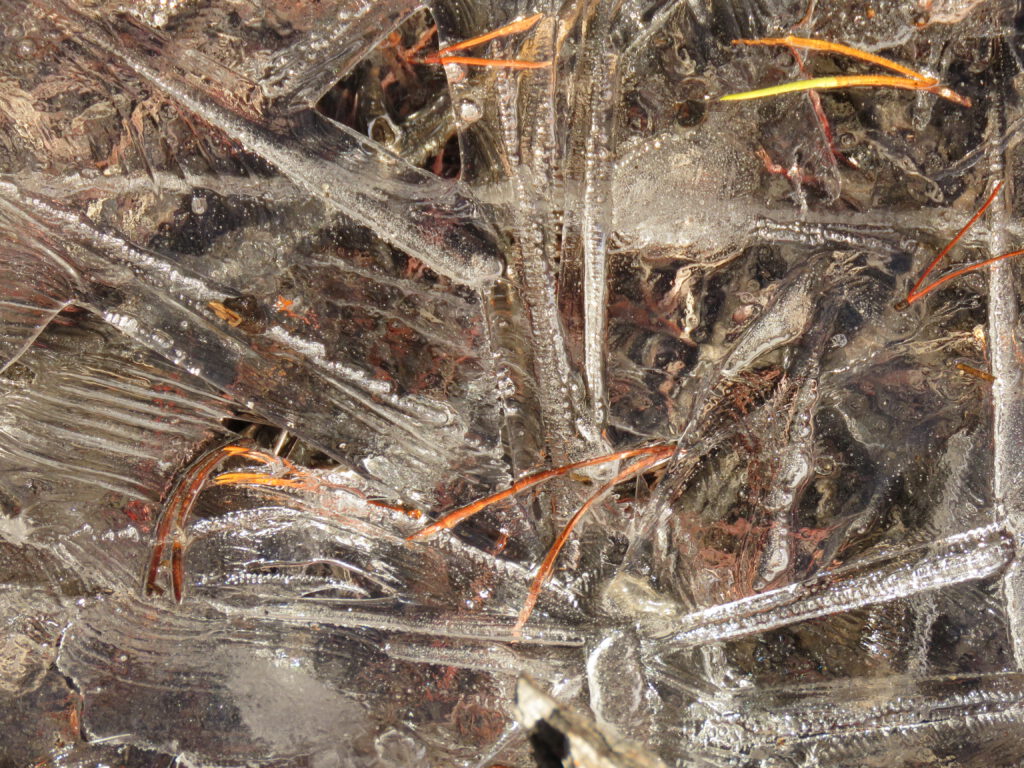 And we kept having snow showers, this one in the evening was eerily lit.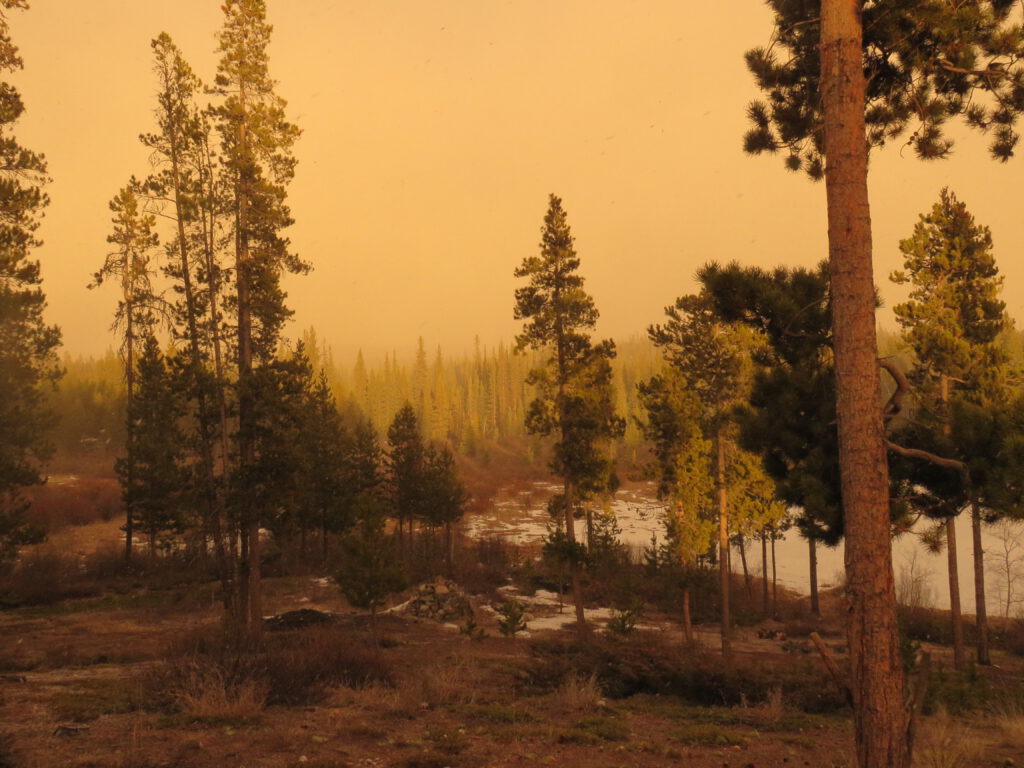 But spring was relentless. Willow twigs shone with new bark.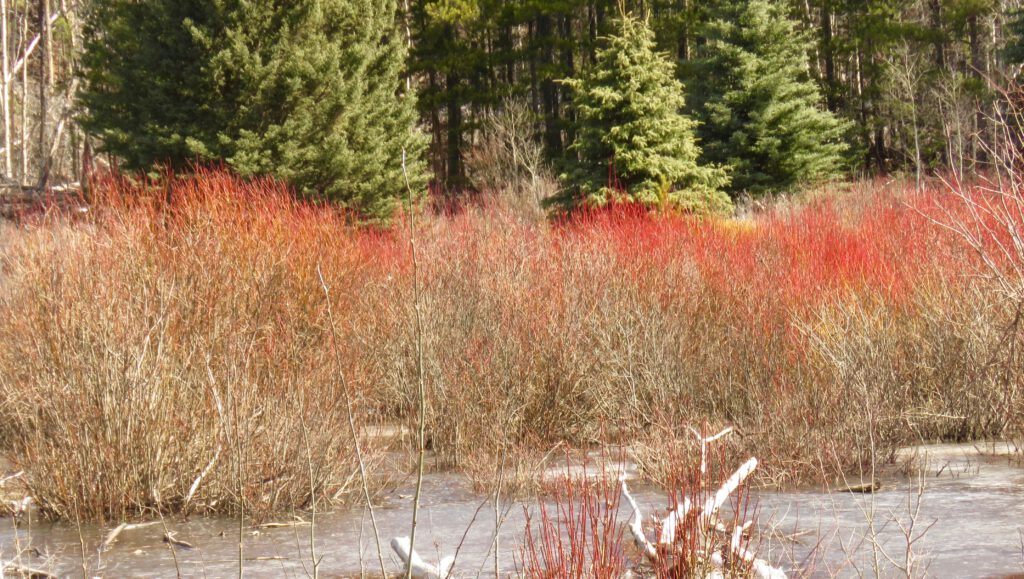 And the ubiquitous mistletoe came into flower.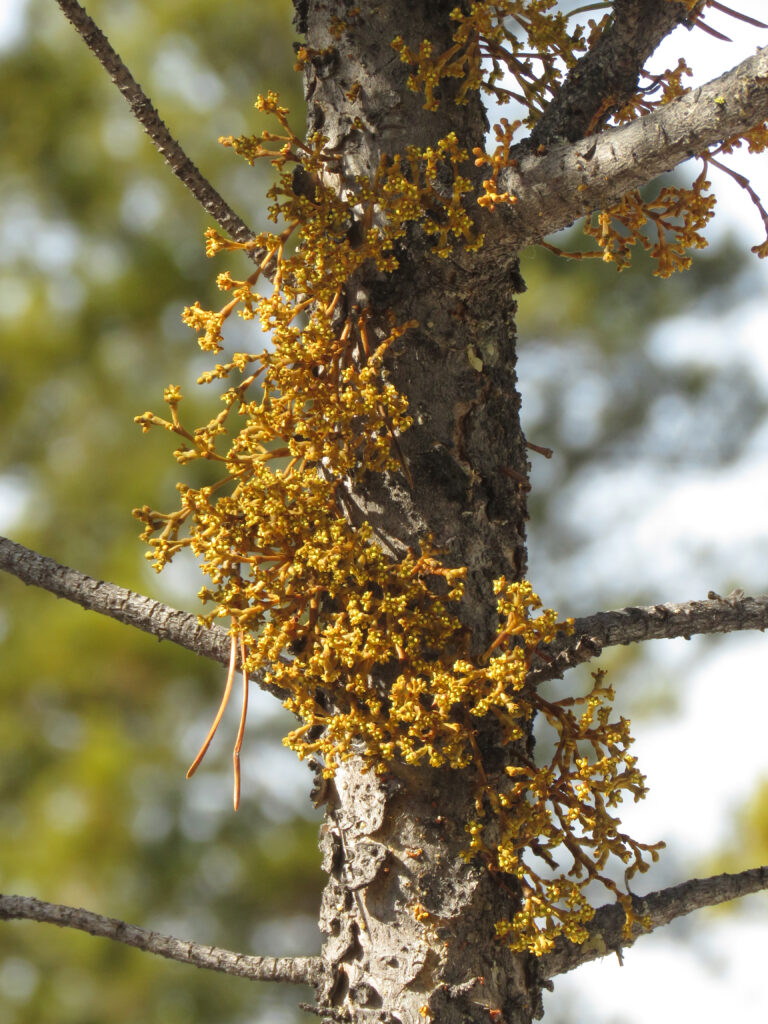 The snow was beginning to go off the land.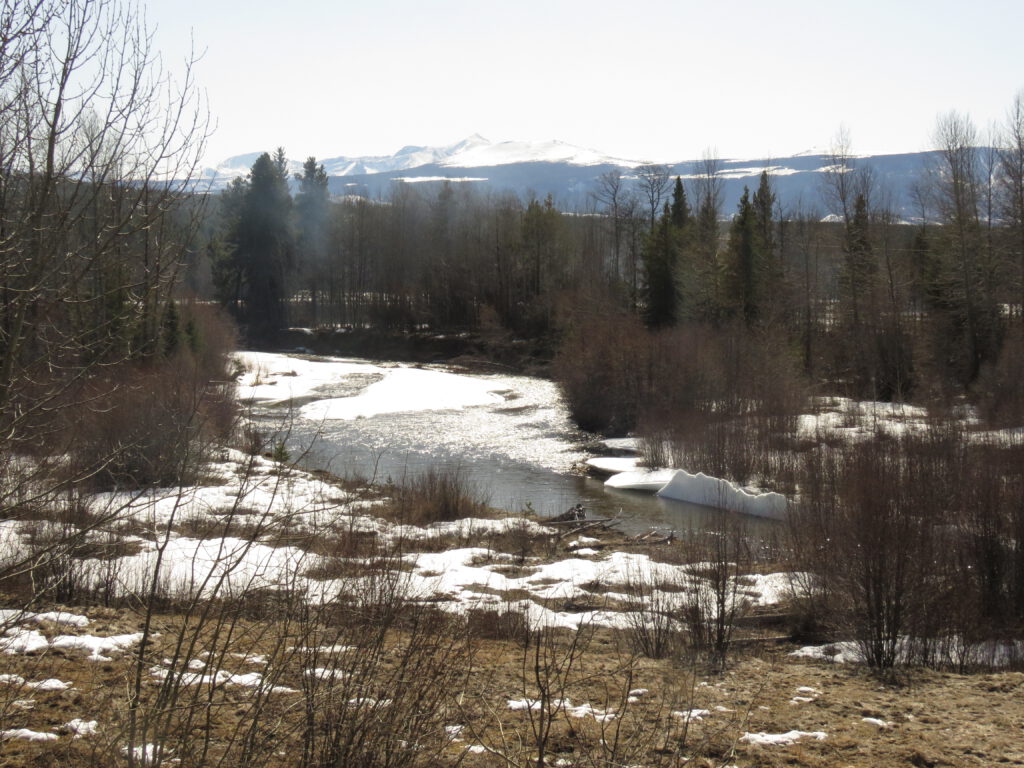 Some days were hot and when we hiked, Harry sought patches of snow to rest on.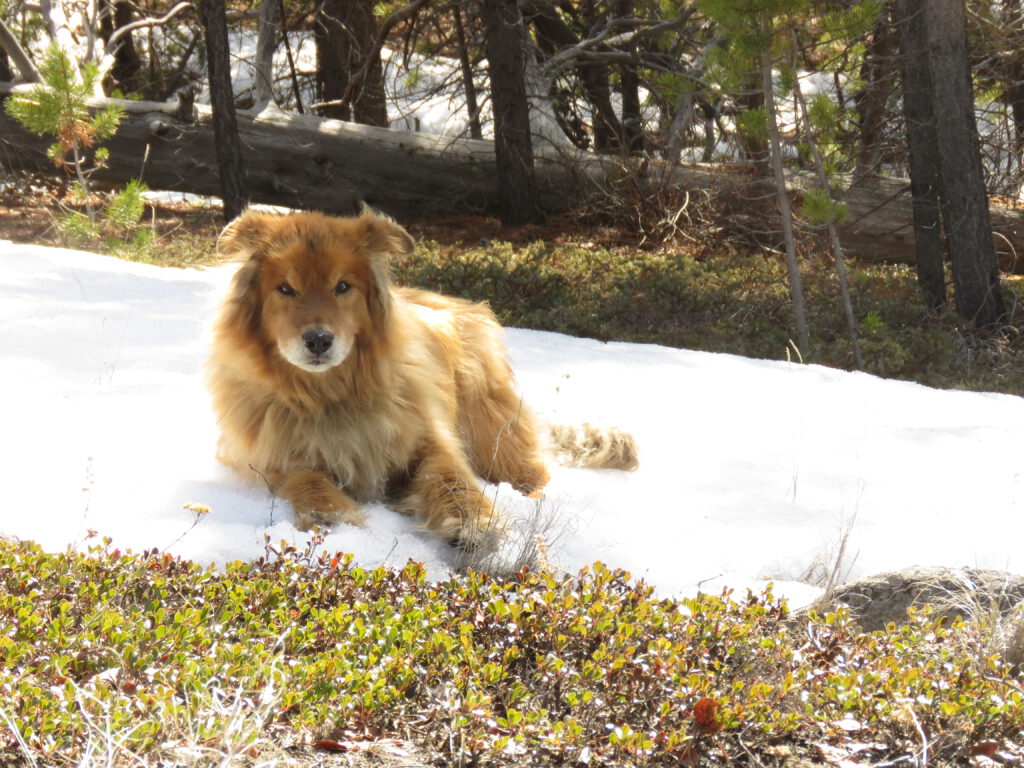 But my neighbour's field, onto which the ice had oozed steadily all winter, remained a solid polar ice cap. (That is the neighbour's dog.)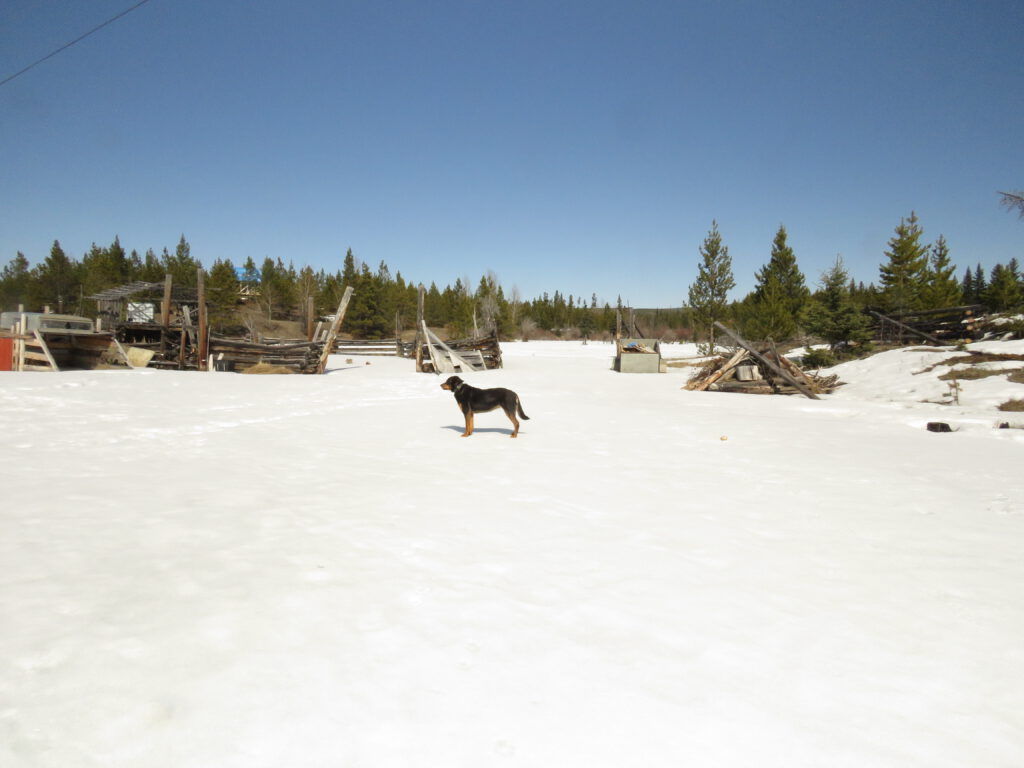 My greenhouse salads, carefully covered with plywood and blankets every night, started to produce very welcome fresh nibbles!