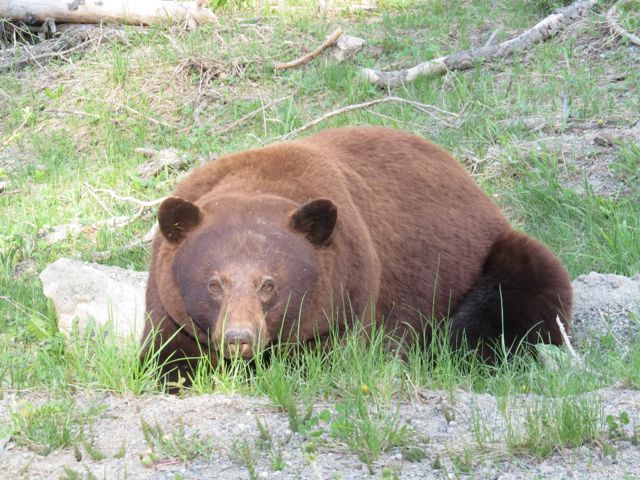 Our bear was still feeding beside the road when we made another trip down the Bella Coola Hill.  Once again, as soon as he saw us, he laid down.  I think their's something wrong with him.  I sure hope that people have not been stupid enough to feed him.
At the bottom of the Hill, the road was flooded with spring runoff.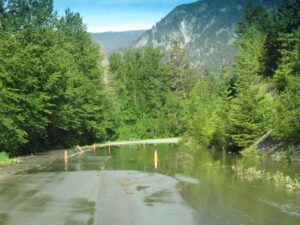 My friends' yard was full of Moccasin flowers – Lady Slipper Orchids.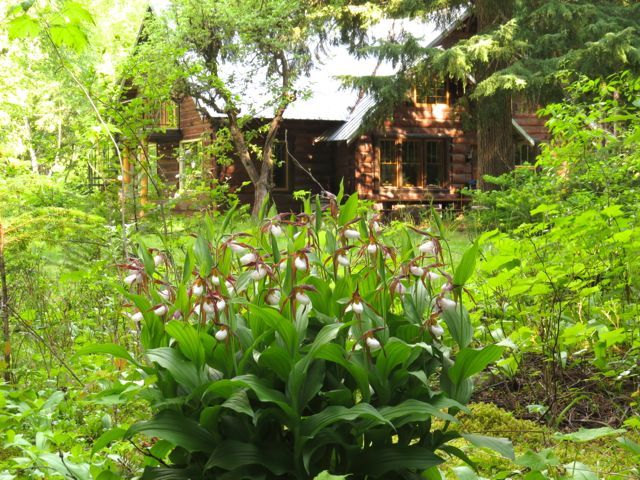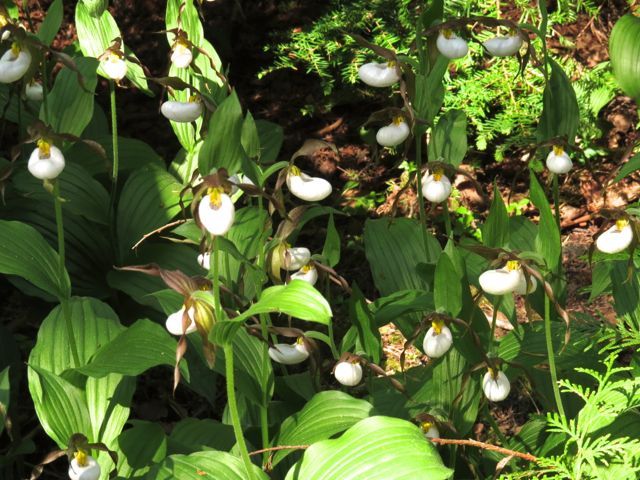 Wild roses were also in bloom down there.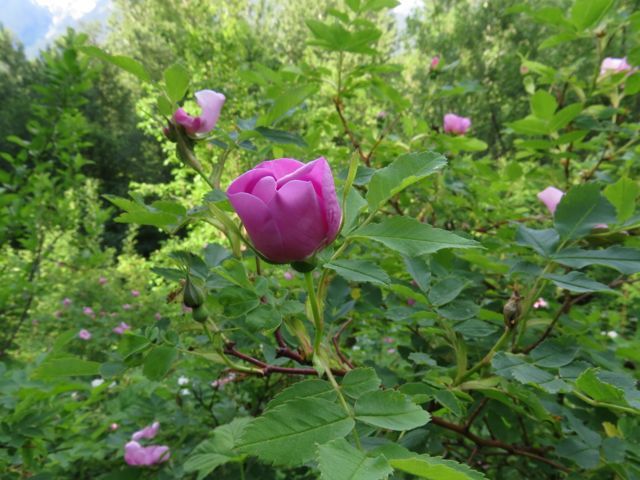 This was a day for visiting the sights of the Bella Coola Valley.  We first stopped at the Mortuary Pole.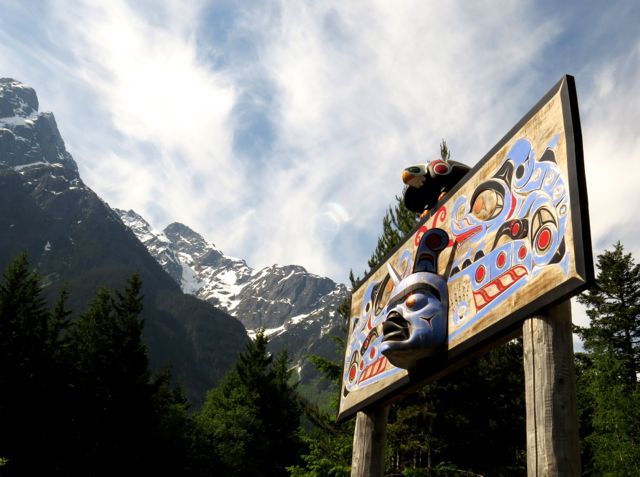 Then we took a walk to see the big cedars on Walker Island.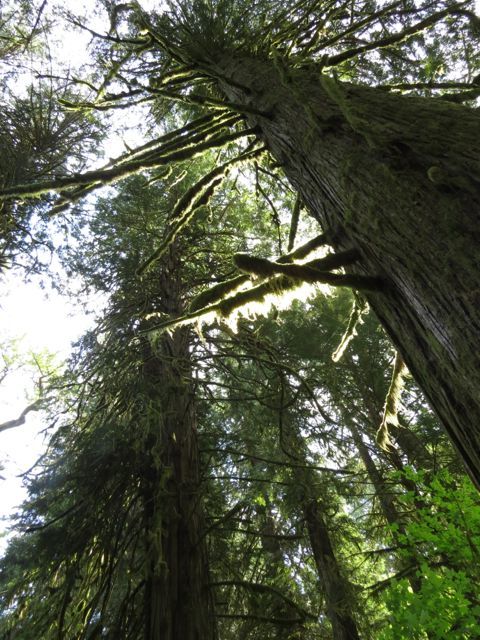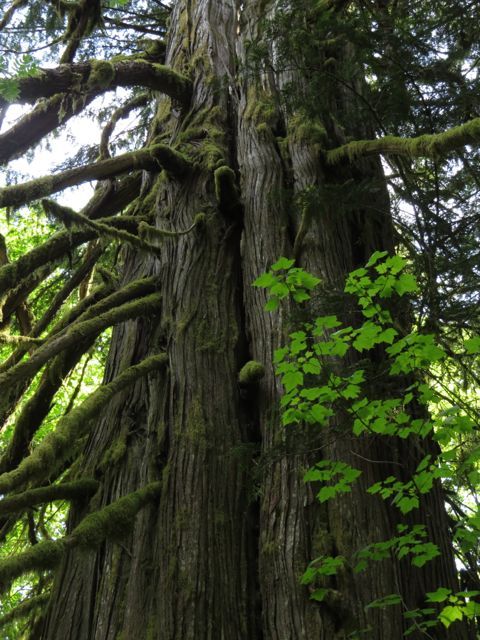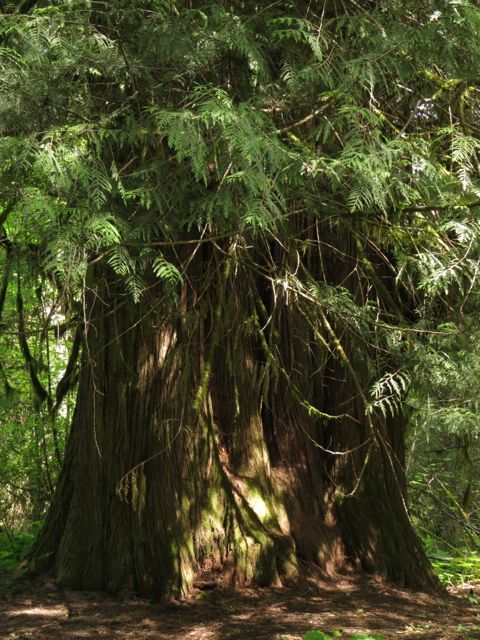 I love the way the forest makes spotlights of the sunshine.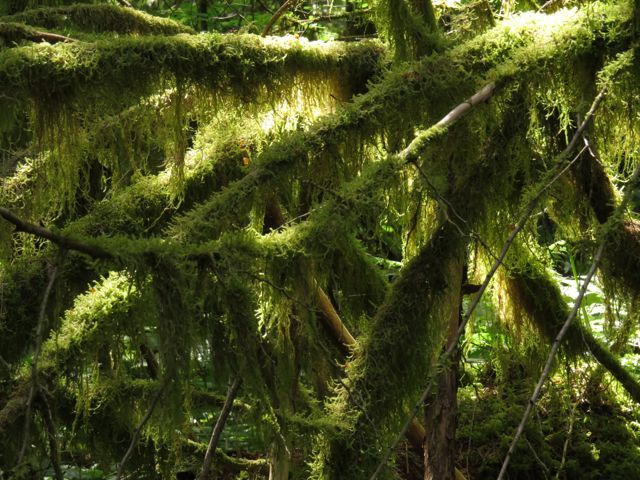 It's so Emily Carr-ish!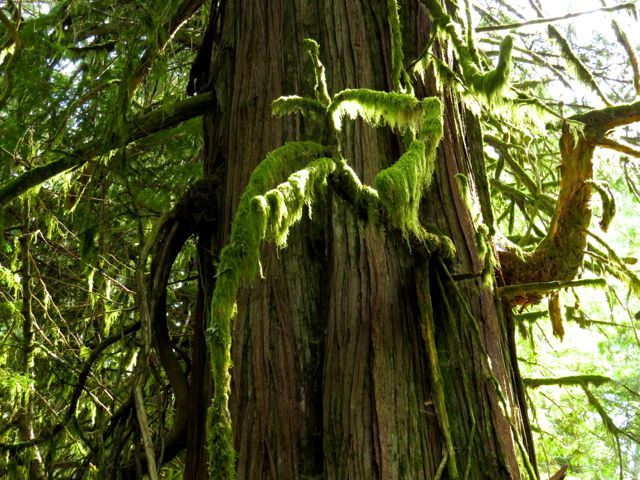 The small things on the forest floor were also lit by the fascinating light and shade. Thimbleberry.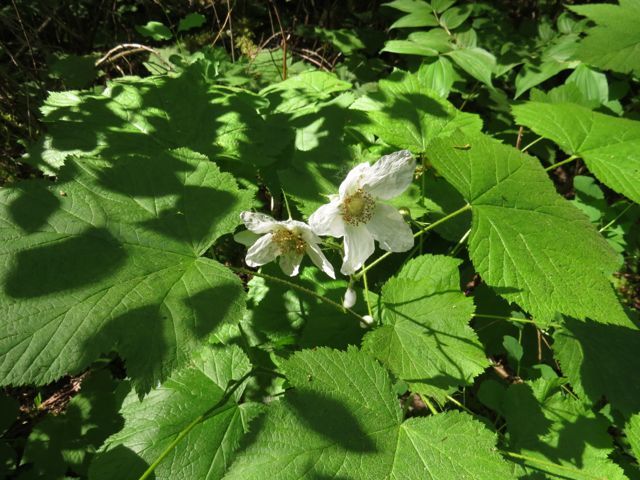 Queen's Cup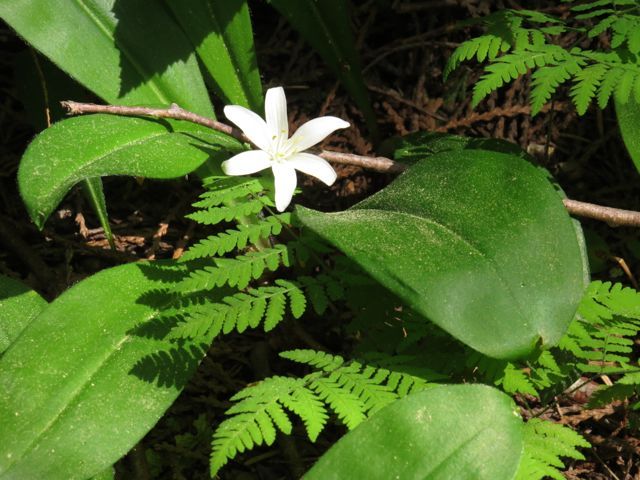 Devil's Club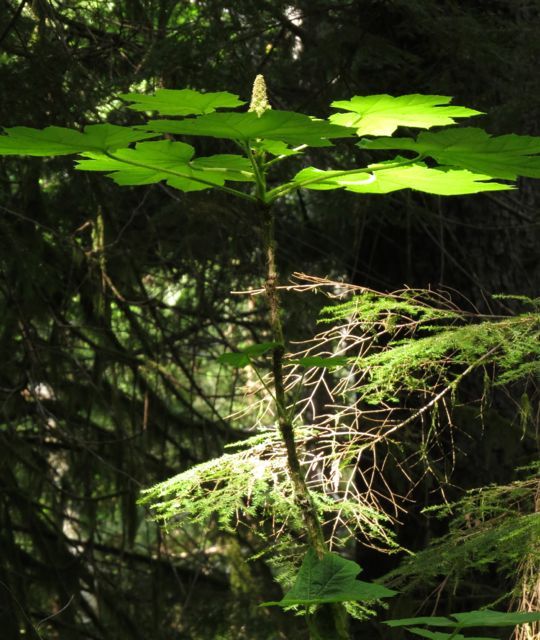 And this unusual millipede in a Devil's Club flower. It was about 3 cms long!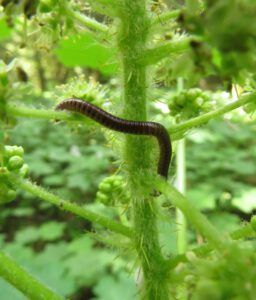 Next we moved to Clayton Falls.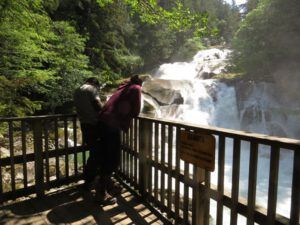 I was surprised that there wasn't more water.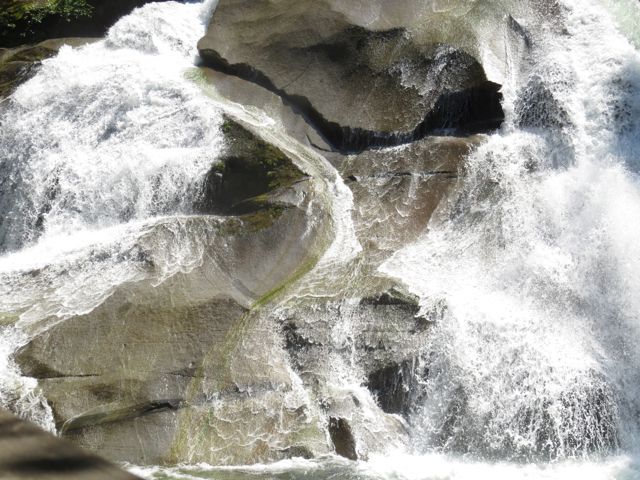 I saw dippers flying in and out of this ledge.  They probably had a nest in there.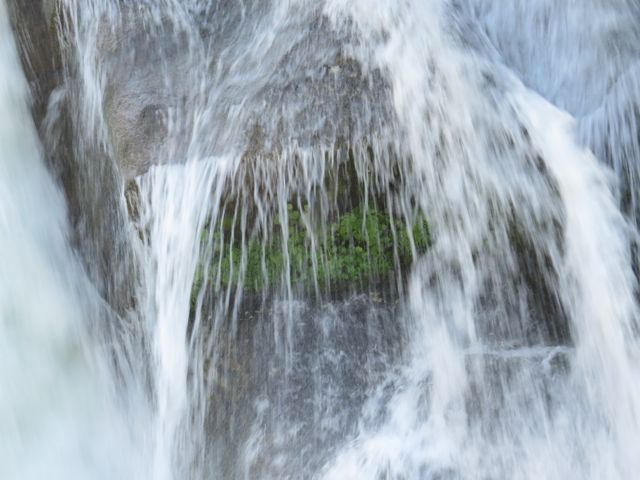 Nearby hemlocks were wearing their full lacy spring finery.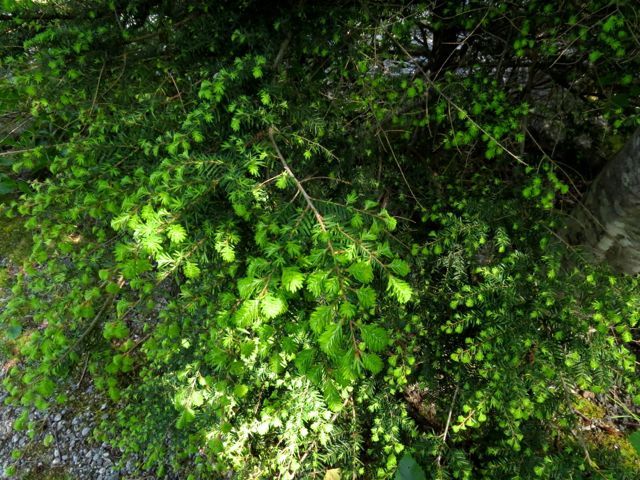 The salmonberry was in flower.  The wind was blowing so hard it was difficult to take its picture.  But I kind of like the result!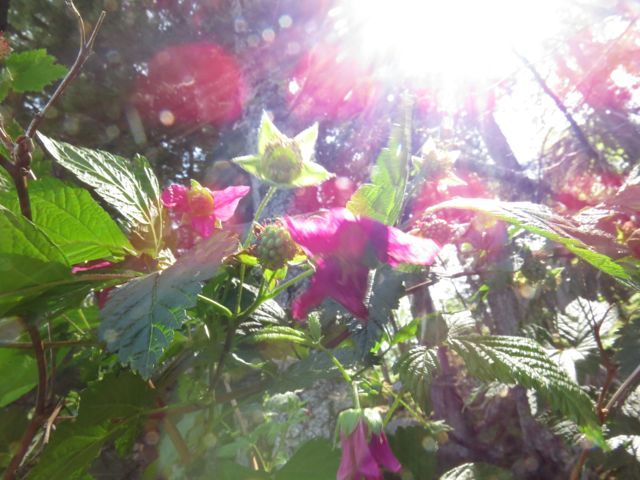 Next we visited the famous petroglyphs.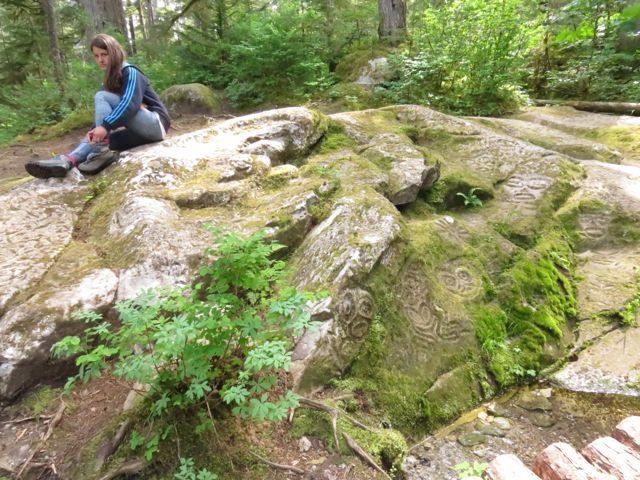 A little creek trickles past the carvings.  The skunk cabbage, which like wet feet,  was in full leaf – it still had a faint skunky aroma.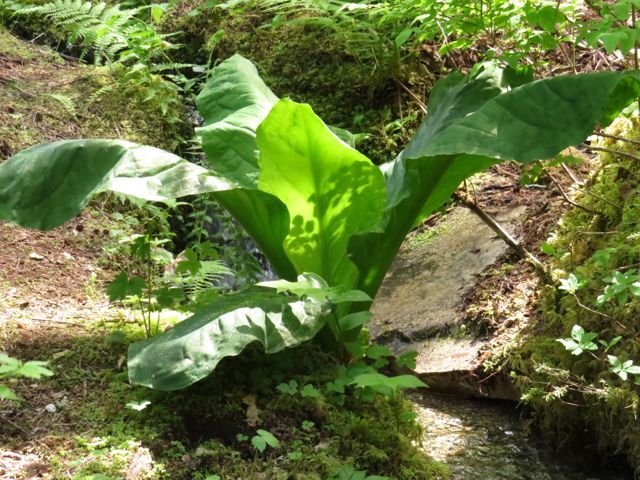 I have visited the petroglyphs often, and never fail to be fascinated by the carving and plant relationships.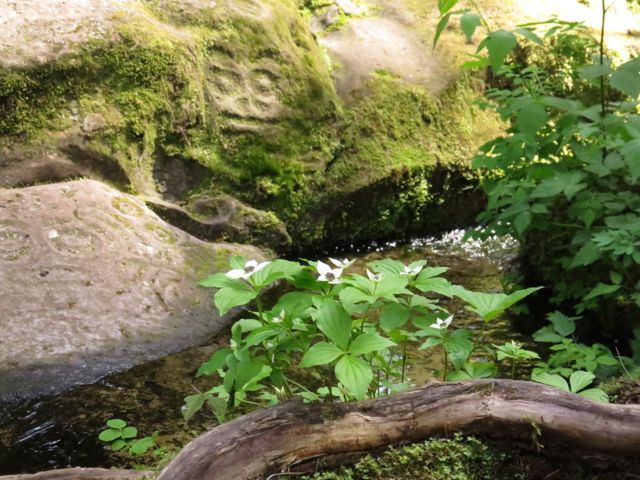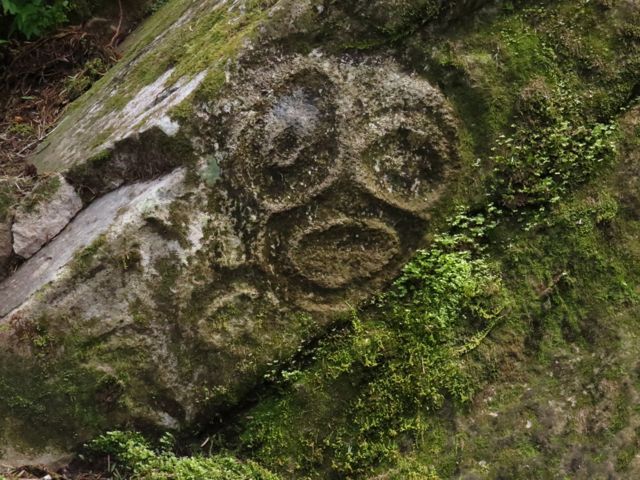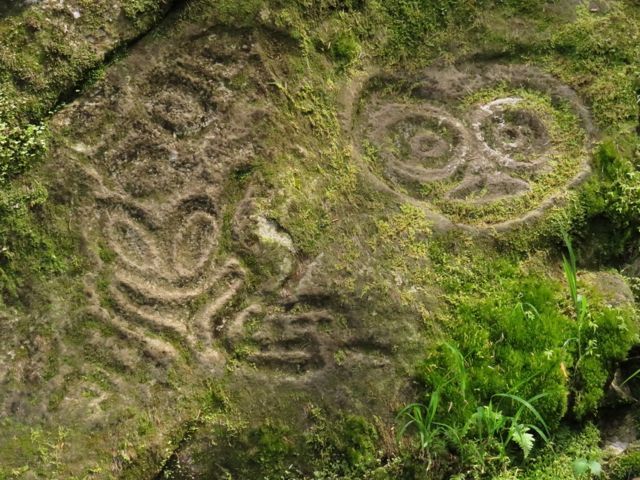 So a long and very beautiful day.  But we didn't quite get home without one more adventure.  Near the top of the Bella Coola Hill we got a flat tire.  We were carrying a heater stove for my new neighbours.  It was extremely heavy, so we had to unload it.  The volunteers changed the tire very competently.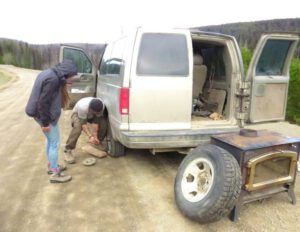 Popeye to the rescue!