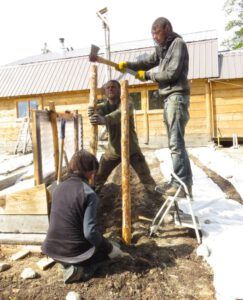 The blackflies are upon us!  Hence the headnets and heavy clothes on a hot day.  The three musketeers are staking the peas.
My wwoofers continue to be excellent.  They are making me tired because they get through the work so fast I then have to organize the next job.  Below, they are fixing a rickety screen door.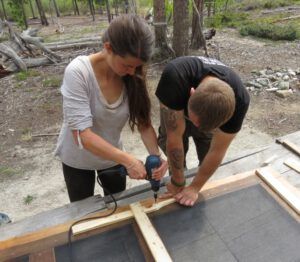 Now they are sanding cabinet doors I found at the dump.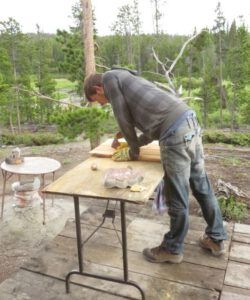 Izaro is cutting door posts.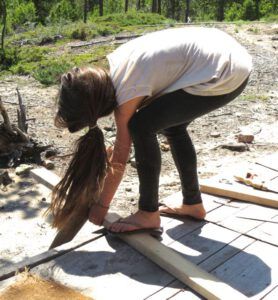 (I will insert the finished cabinet picture when the doors are hung.)
We also added another board to my table.  I had the board – I had made it with an Alaskan mill up at Nuk Tessli.  The support is another classic Chilcotin project: arms from a defunct internet satellite dish.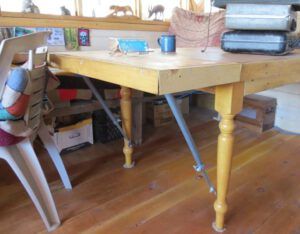 In the mean time, spring is jumping into summer.  It has been hot and thundery every day, and usually above freezing at night.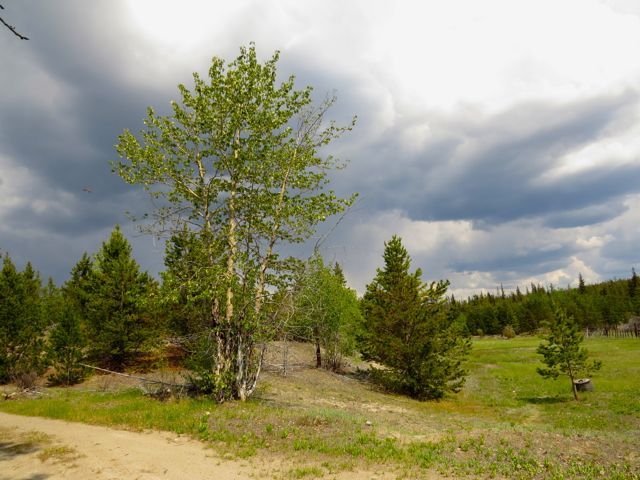 Silky phacelia and jacob's ladder are blooming well.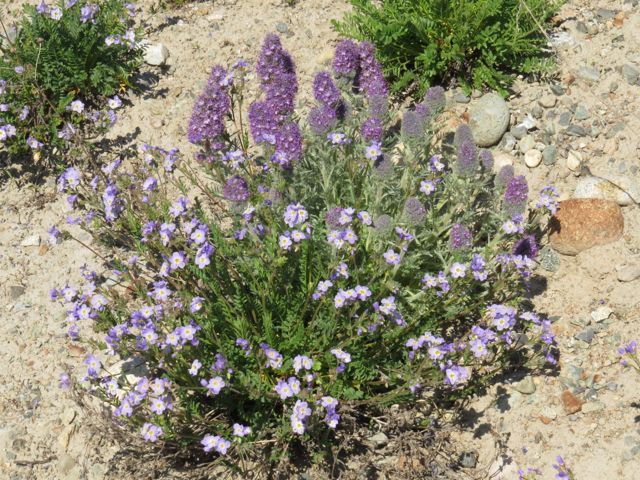 And chipmunks are trashing the dandelion flowers.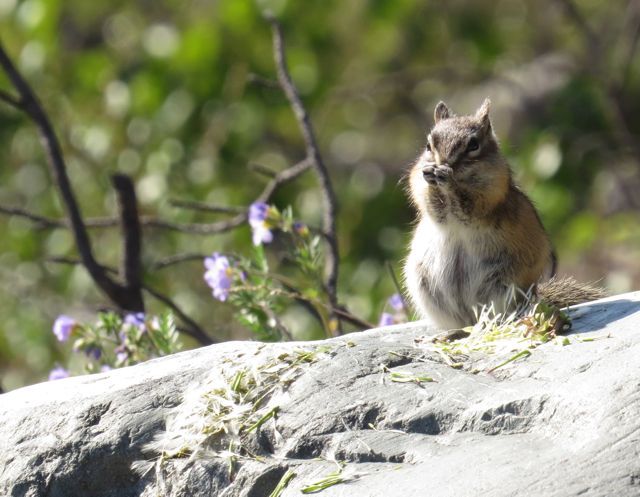 Through the bugs and the thunder, we then completed a really impressive project.  First the volunteers cut down some trees.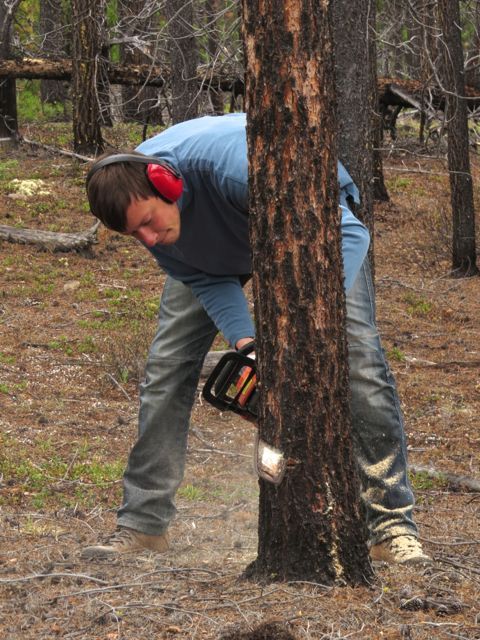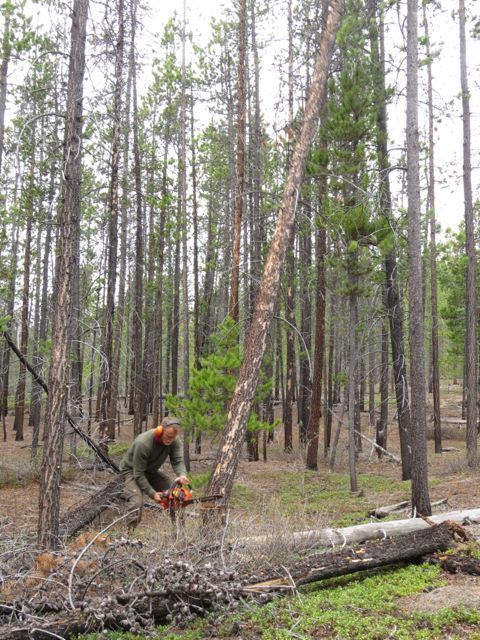 Then they rough-peeled them.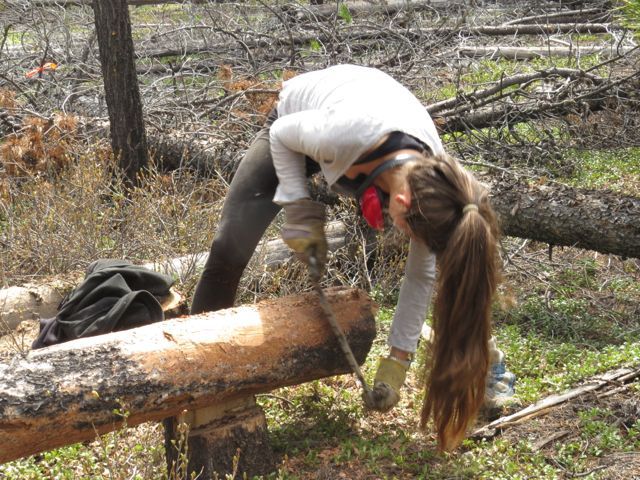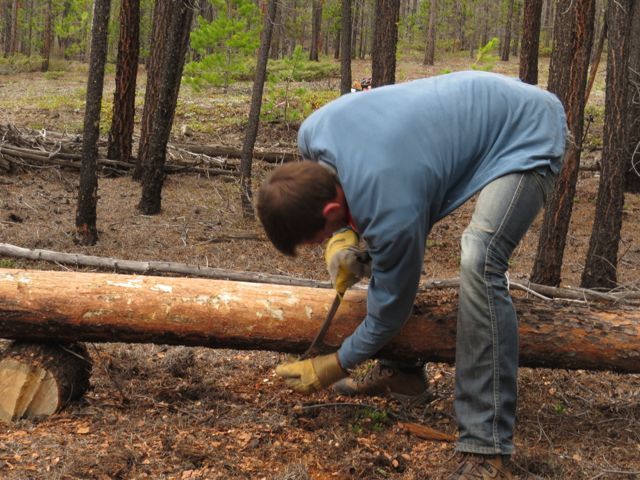 They hauled them to the building site.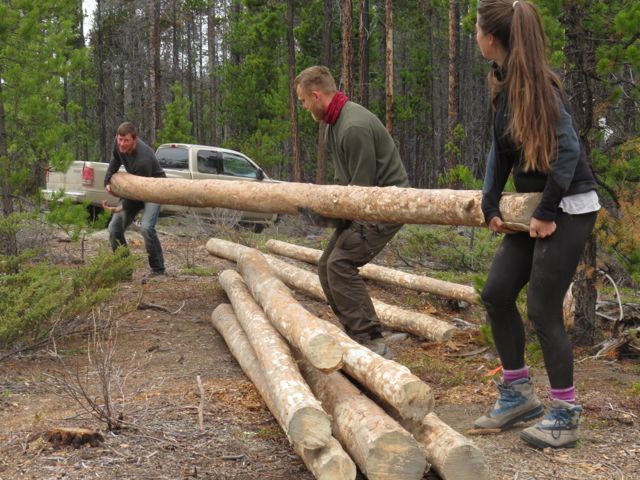 And here is the first log installed.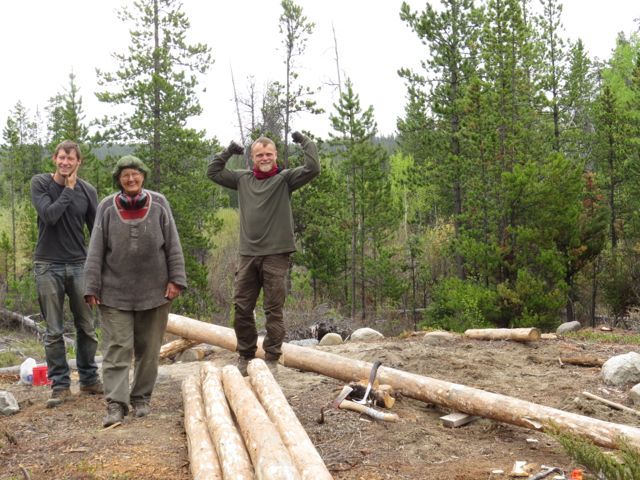 It is hard to find long enough trees in this country, so some had to be joined.  (The gloves are bug protection.)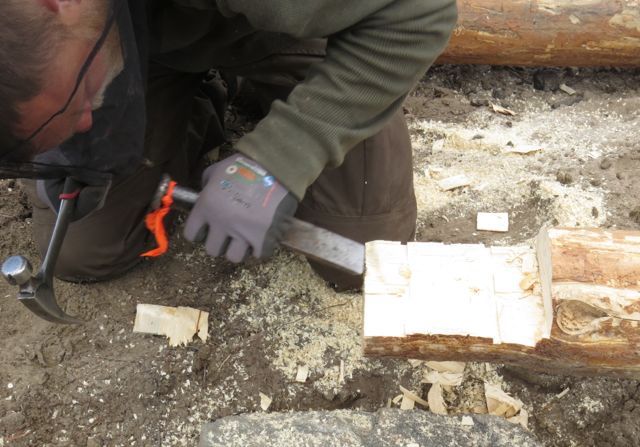 The final trimming…..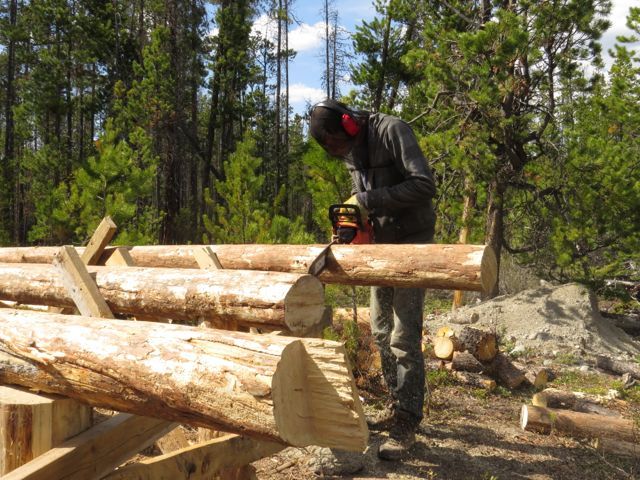 And here it is: the foundation for the yurt and surrounding deck!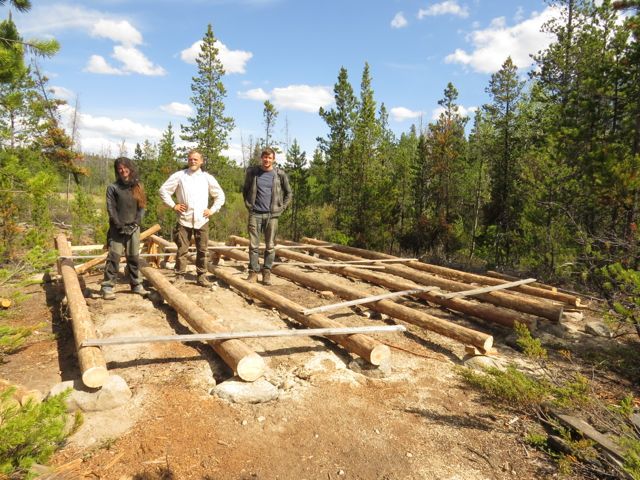 Considering none had used a chainsaw before and few had done any kind of construction, they did extremely well.  As a reward they took themselves up Nogwon.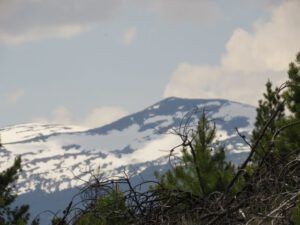 And this is the summit photo Izaro took!