This time we went right down to the waterfront.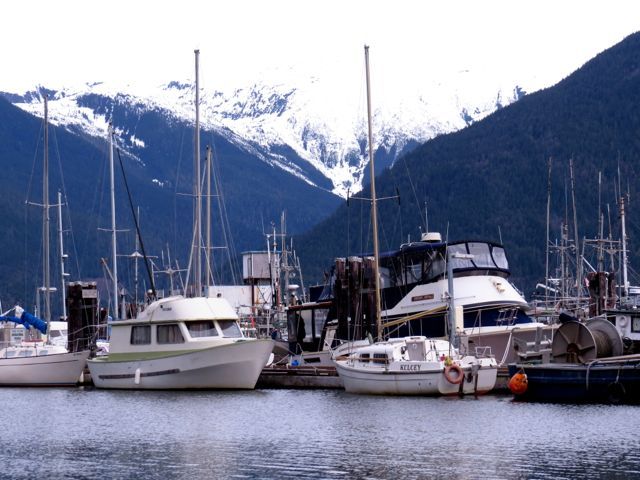 Mareike and Nico wanted to go out kayaking.  Janice, who owns the boats, said they were the first tourists of the year.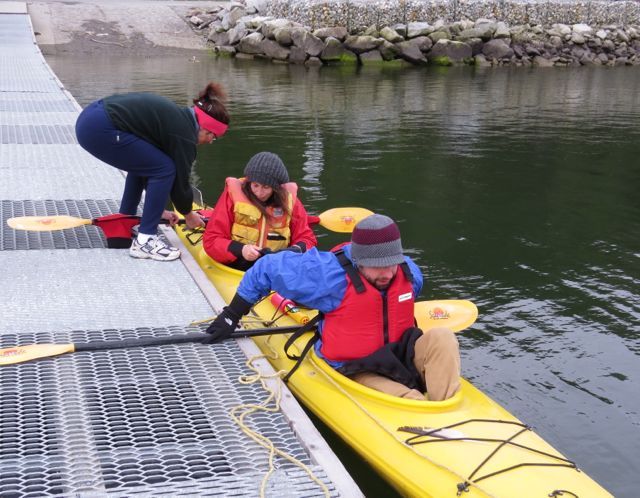 Away they go!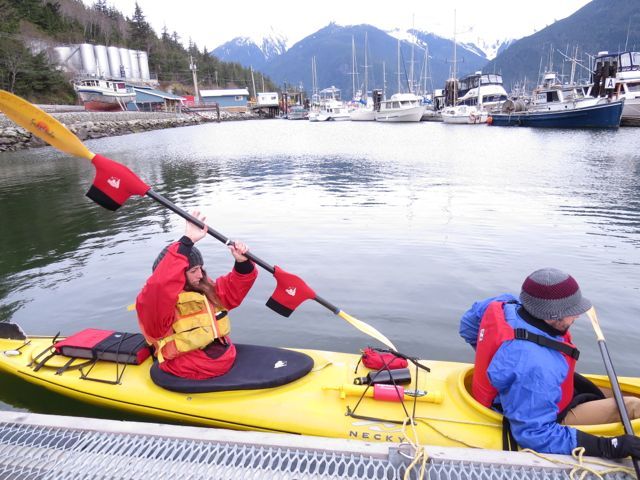 Max and I continued along the coast a couple of miles to the small waterfall that drives Bella Coola's hydroelectricity.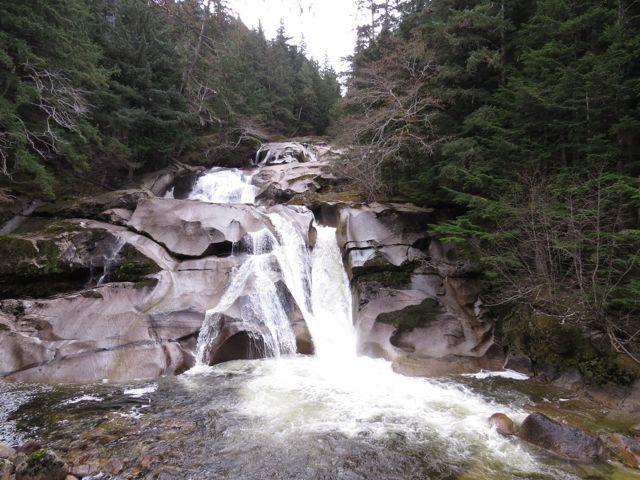 The water makes lovely abstract patterns on the sculpted rocks.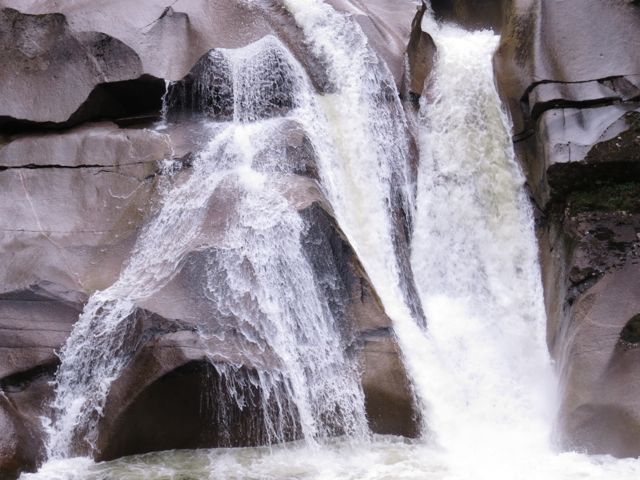 From there, we could look across the inlet to the old cannery, which was the kayakers' destination.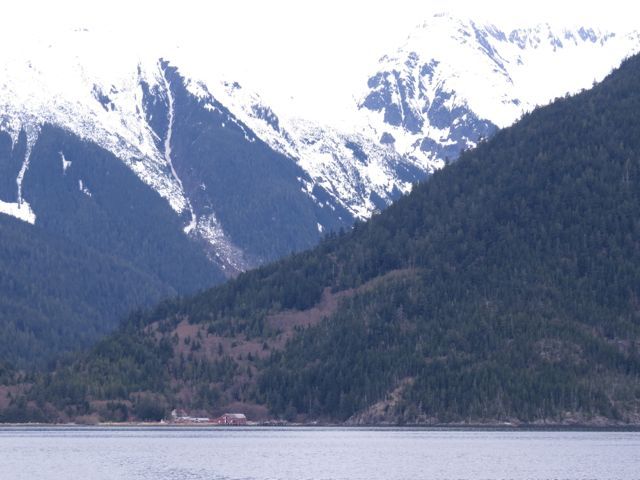 Here is a close-up of the buildings.  We could see the kayak on the beach but it is very small, even in this magnification.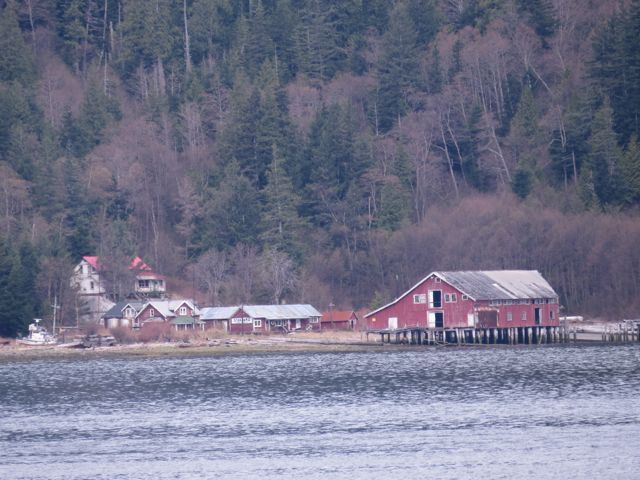 Despite the cold weather, Bella Coola is far more advanced in their season.  The skunk cabbages were already out: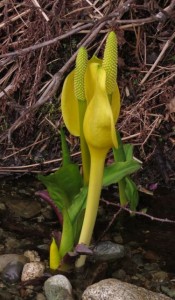 And the salmon berry flowers.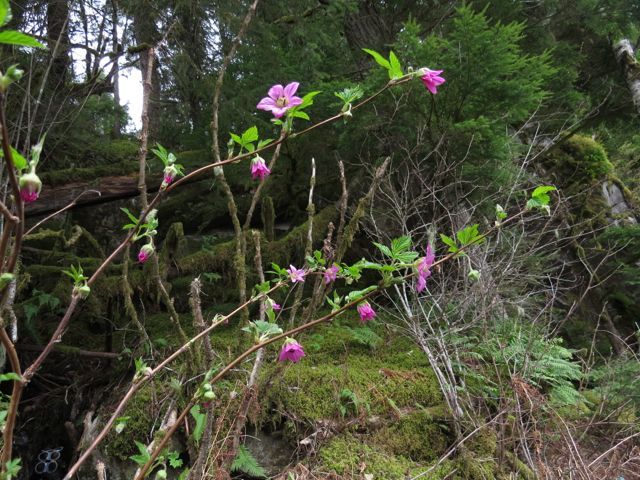 Back home, we had to make bread.  These volunteers are big bread eaters.  Max on the left, Mareike, and Nico.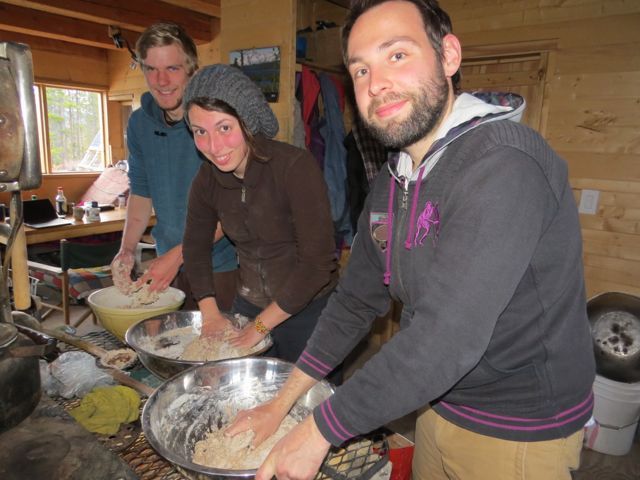 If you wish to comment, click on the title and scroll to the bottom of the new page.