I have been incredibly busy!
Two weeks ago when I last wrote, the snow still lay thick on the ground.  I took ashes and scattered them onto the rhubarb patch.  The building behind is all that's left of the Packrat Palace.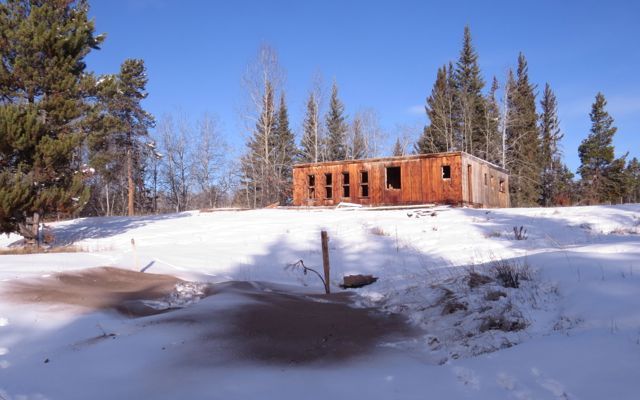 Then we started to get incredible weather.  Long, hot sunny days with little wind.  The snow started to go.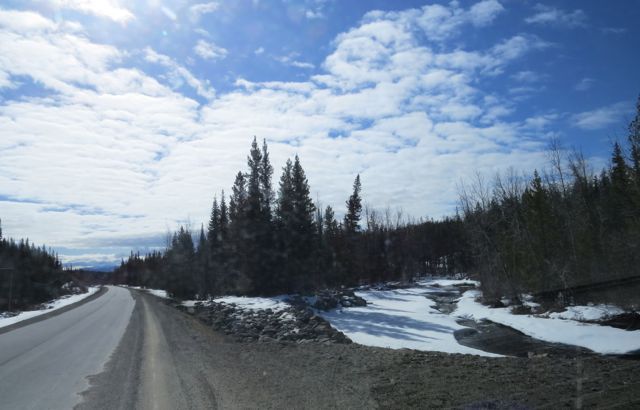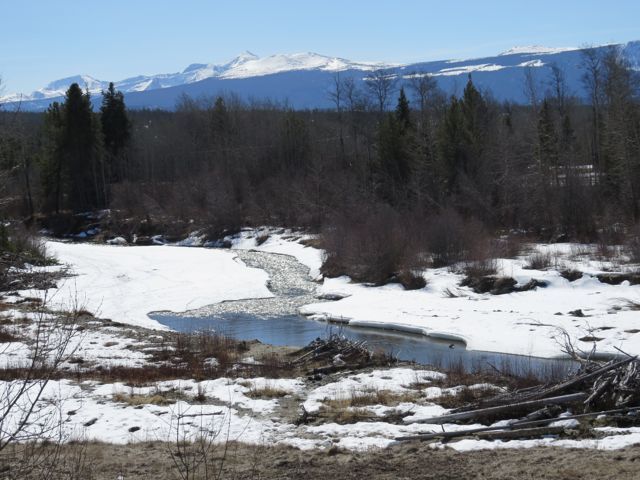 I made my second shopping trip to Williams Lake.  Here is my favourite view near Tatla Lake on the way home.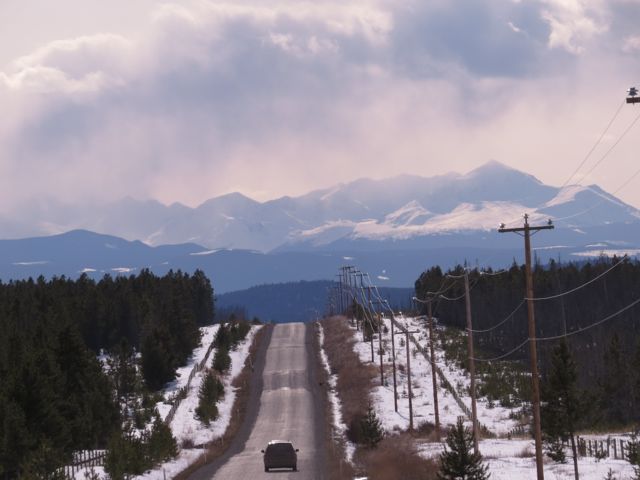 A few nights later, we had a full moon.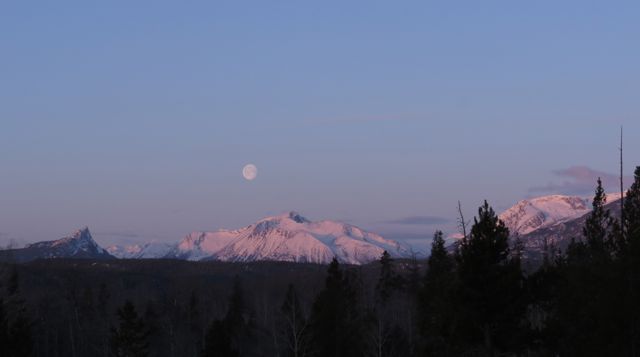 Here it is just about to disappear.  Like a ghost.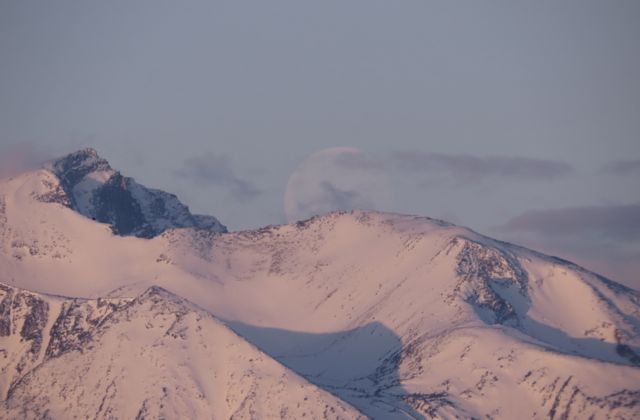 When I was in town I picked up some volunteers.  I am ripping out the temporary kitchen I have lived with since I moved into the house.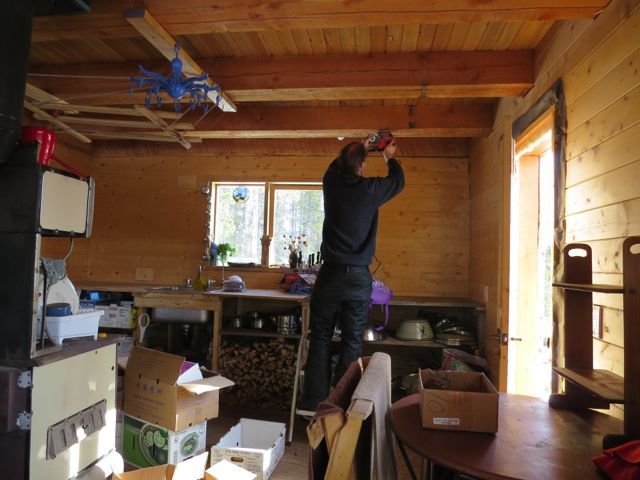 So life this last week has been a nightmare of living in dust with everything piled wherever their is space: and I am cooking for 3 others beside myself.
Here is Mareike from Germany.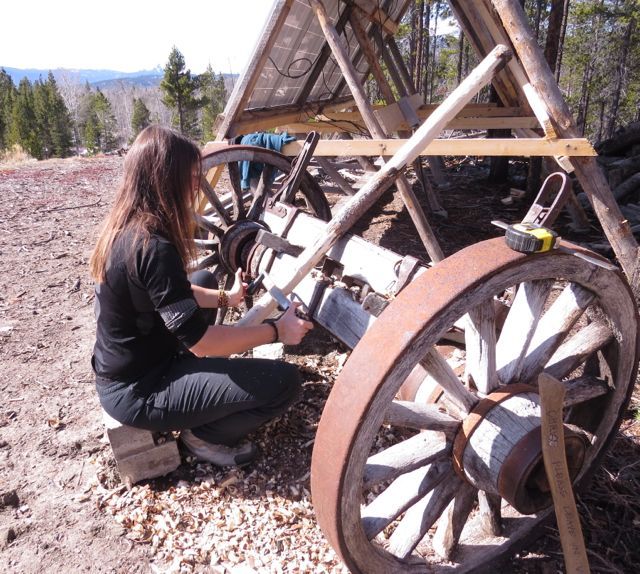 Nico from France,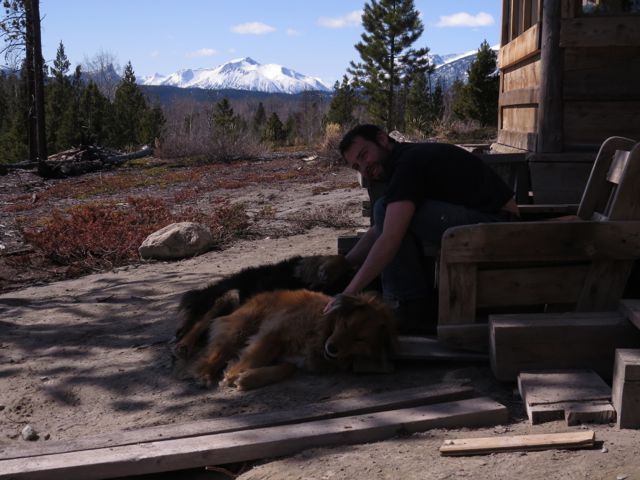 And Max from Germany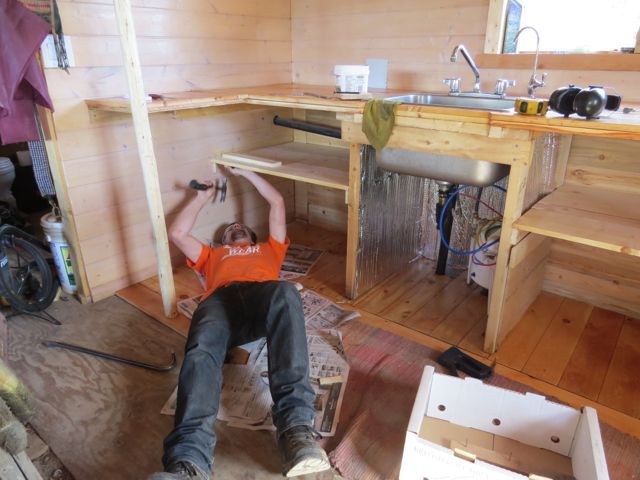 And here, not quite finished, is my new kitchen.