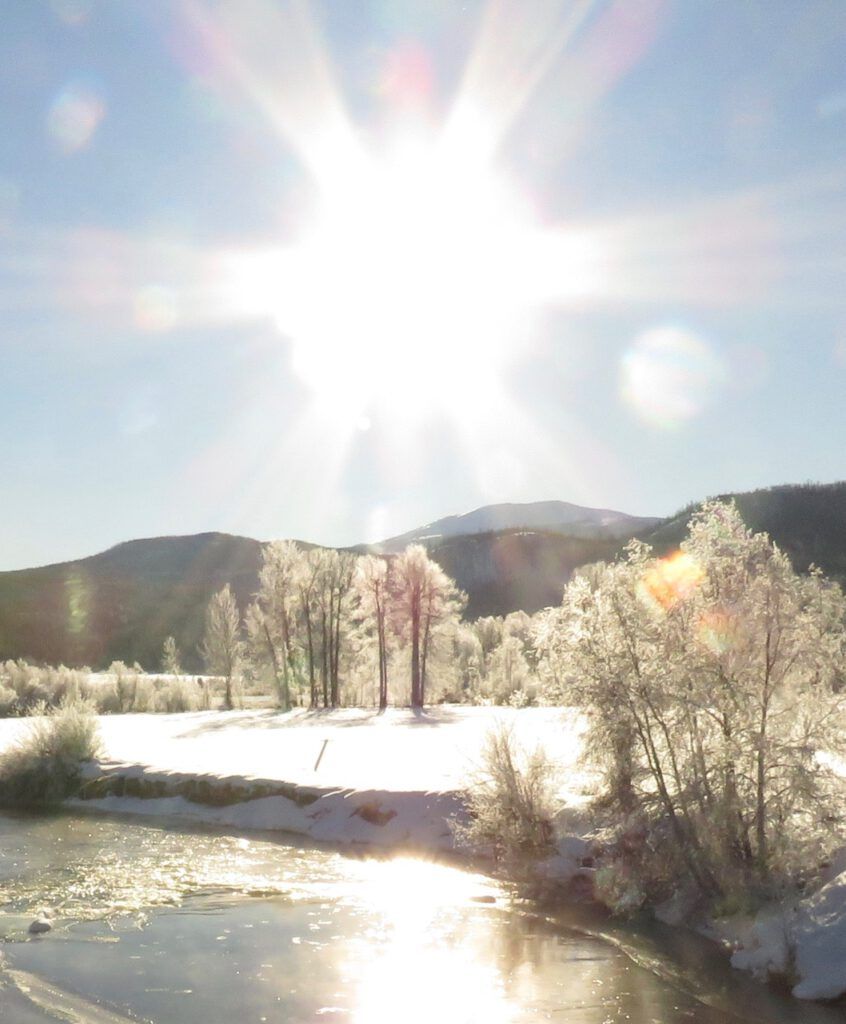 The Solstice means that at 8.28:AM today, Pacific Standard Time, the earth turned.  It began it's wobble back to the north.  Today is the shortest day – made shorter by this morning's heavy cloud – but there is now the wonderful feeling that the dark has been beaten once again and the life-giving light will return.  At 52 degrees north, I still have 8 hours daylight on a good day, but even so the lack of sun always drags me down.
And yet, in 5 short months' time I will start to worry about the upcoming fire season. This year's newsletter gives a quick sketch of BC's devastating forest fires last year.  The nearest, which finally measured about 12 km by 10 km, came to within two kilometres of my home. On July 9th, two days after the fire started, my place was put under Evacuation Order.  I had 2 choices.  I could leave and abandon my home for what would have been almost 2 months, or I could stay.  If I left, I would not be allowed home during all the time the Order was in effect.  So I stuck it out, often frightened and constantly breathing smoke in what a neighbour dubbed as house arrest.
Thousands of people, including whole cities, were evacuated throughout central BC.  Hundreds of kilometres of roads were closed.  People lost homes and barns and hay and livestock.  But no one lost their lives.  In my area, in the end, no structures were burned but that did not prevent the total disintegration of everyone's plans or the constant angst of never knowing what the next flare-up would bring.  The newsletter gives a more detailed story, and my blog gives a blow by blow account complete with pictures.
Here's hoping that everyone has a more controlled 2018!
Chris