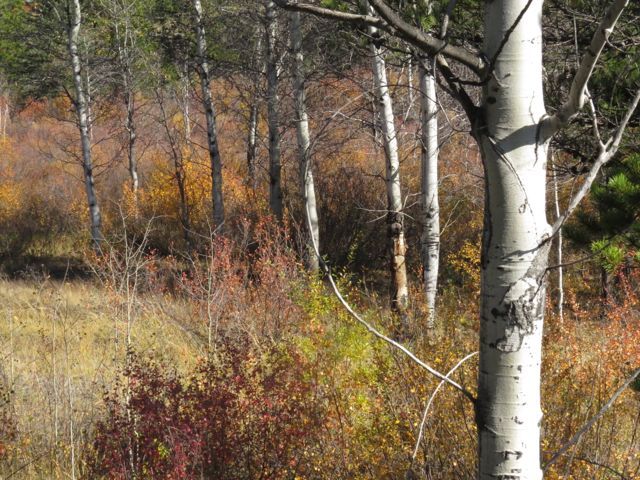 Very little colour is left at Ginty Creek.  Summer has segued straight into October.  Some areas are completely bare of leaves.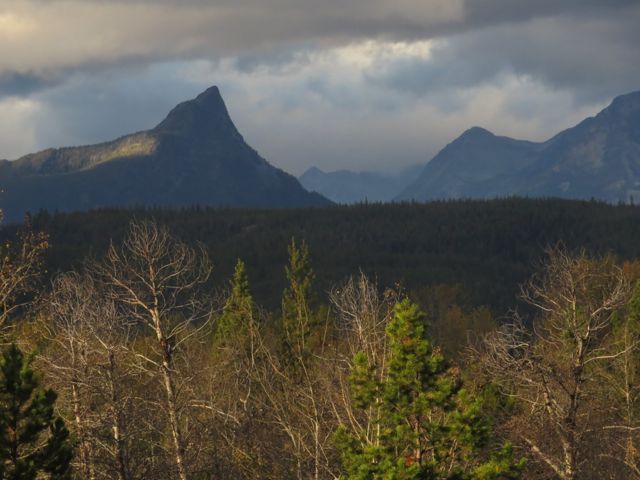 Last winter was the dullest on record.  This summer was full of rain.  I thought we might get an autumn blaze to help cheer us up before winter again, but the weather continues spotty and rainy although there are a few hours of sun now and then.  Clear nights mean -8C to -10C so I had decided it was time to dig the potatoes.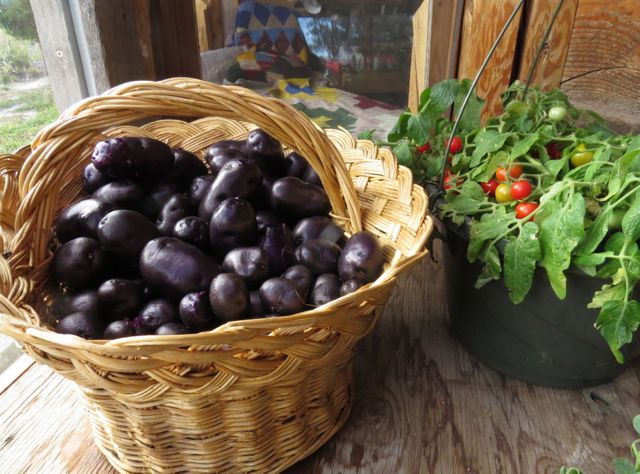 Yes, the potatoes are purple!  They are just as purple inside.  Here are some mashed potatoes on a plate.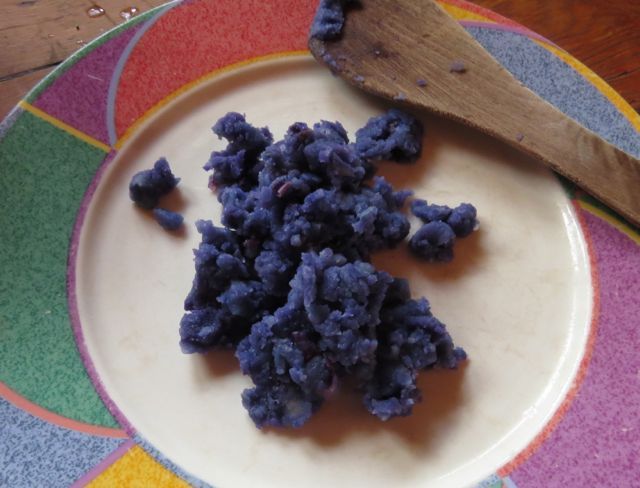 I am constantly trying to find foods that don't aggravate my fibromyalgia.  Most potatoes aren't good for me, but these purple ones seem to be OK!
As we plunge into the dark half of the year, the iffy weather has brought a selection of dramatic sunrises.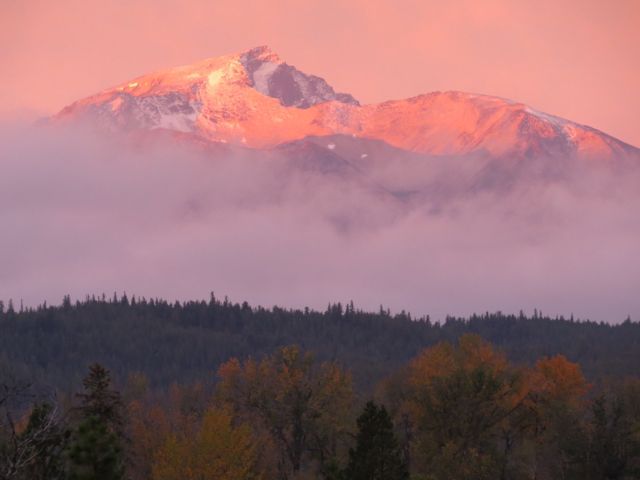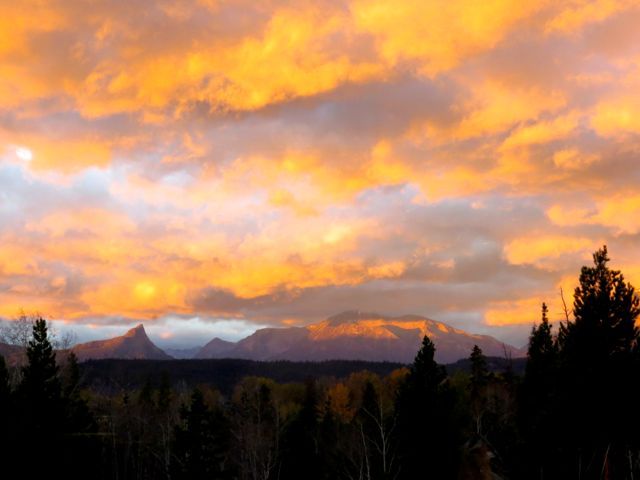 Perkins Peak.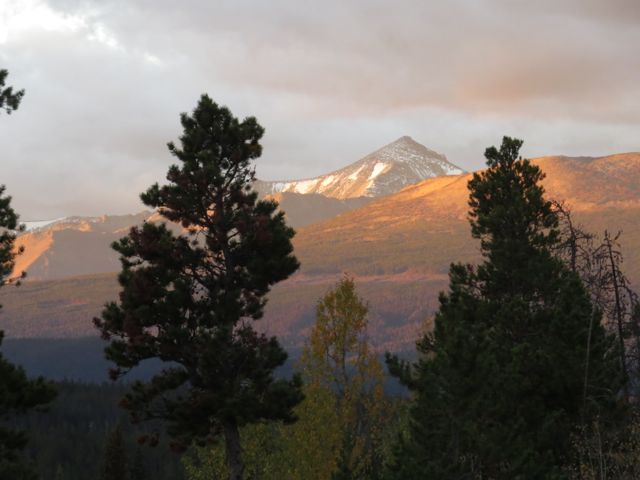 It was necessary to hunt for the best fall colours.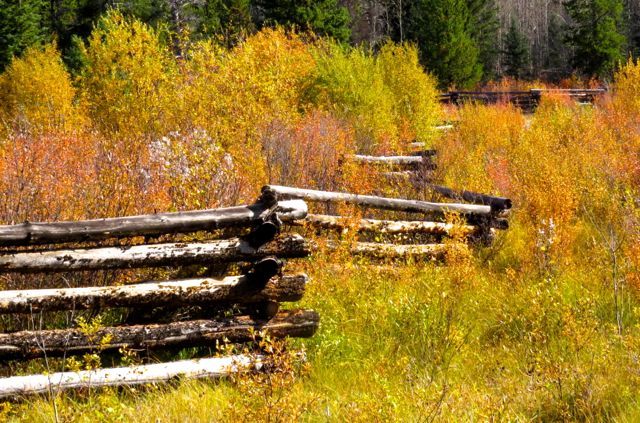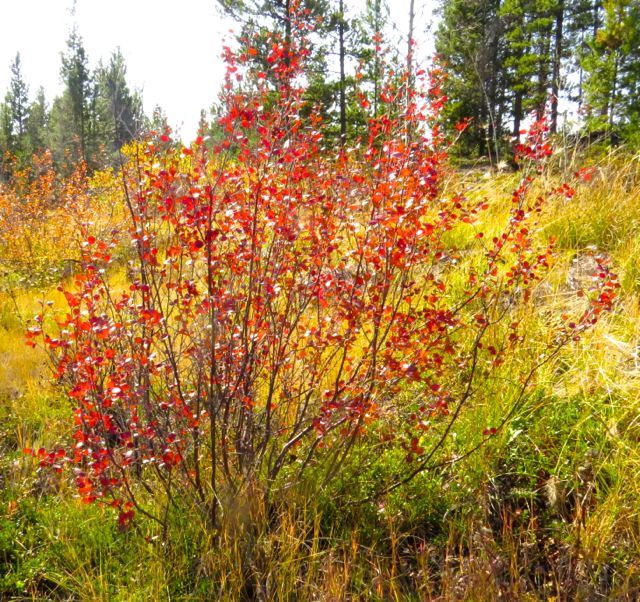 The orach seeds in my garden are fading from a vivid maroon.  This doesn't stop the chipmunks enjoying them.  If you took away his background, it would look like he was doing yoga…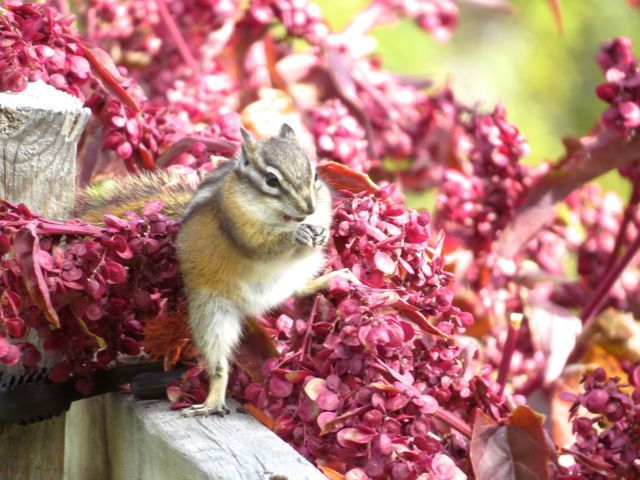 I was expecting two friends from Scotland.  They had hired an SUV in Vancouver and were touring round for 3 weeks.  Just before they arrived here, the loggers started slash burning and filled the air with smoke.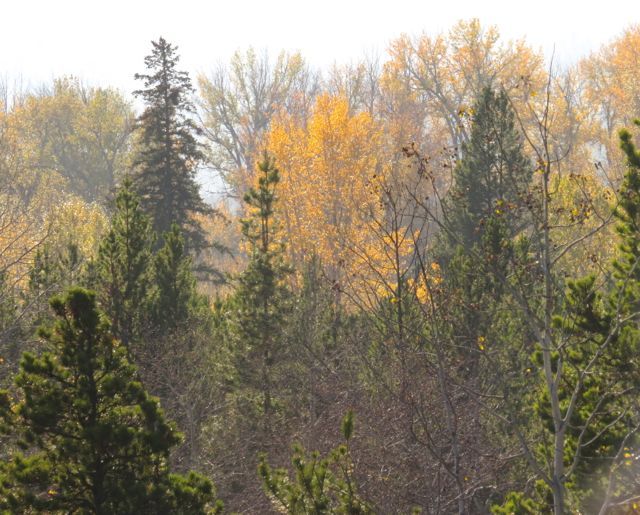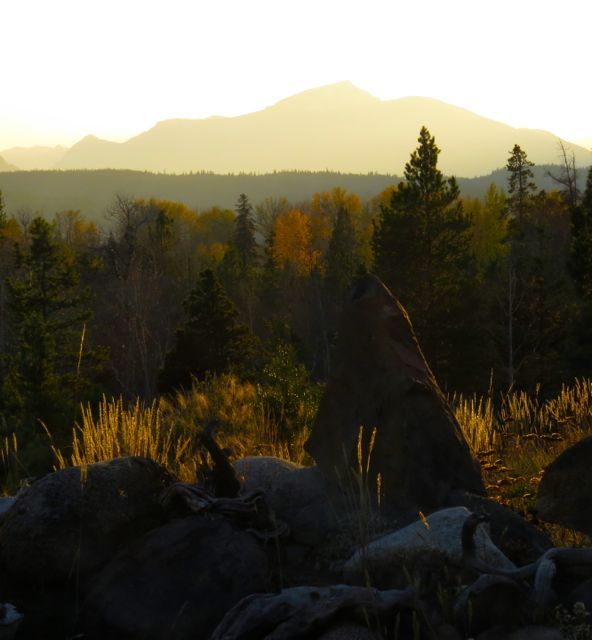 I first took my friends to Tatlayoko Lake.  The pond just before the lake reflected the Niuts beautifully.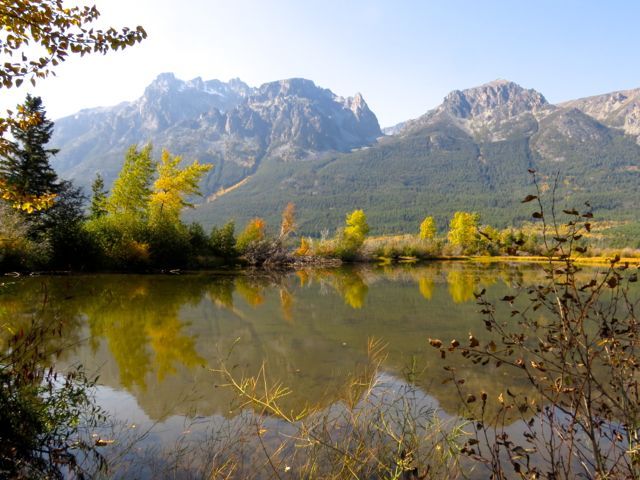 They are so close, the smoke haze is less visible.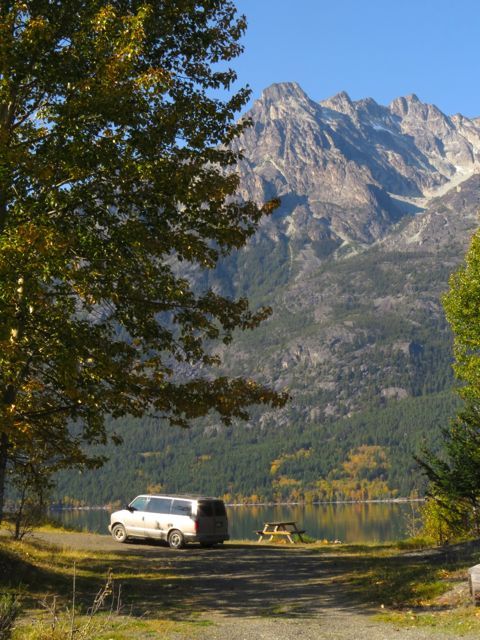 But looking down the lake the smoke was thick.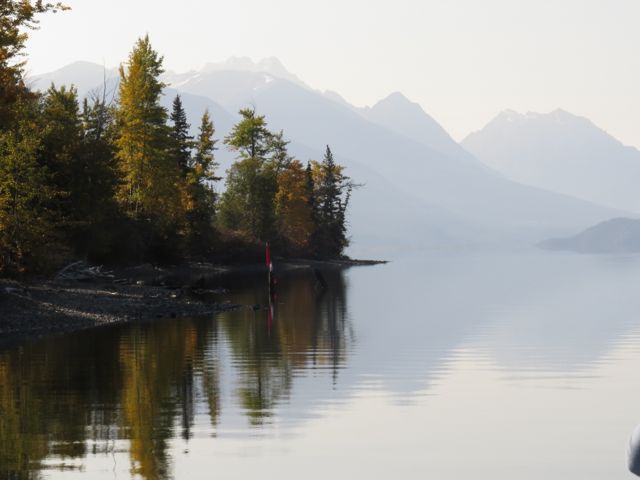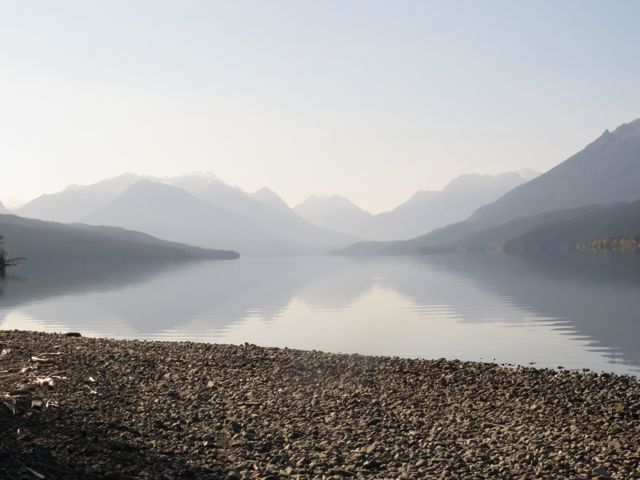 From there, we cut across to Eagle Lake.  It was one of those rare, gorgeous still, warm, fall afternoons.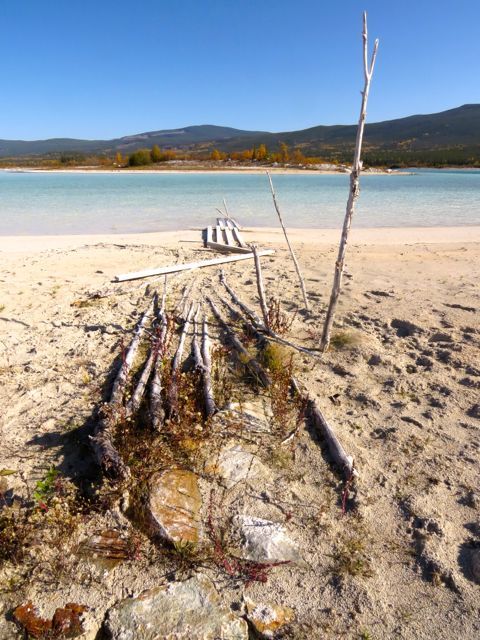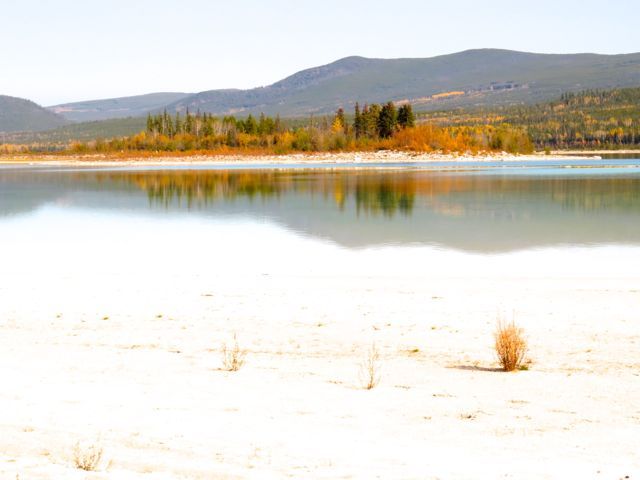 The beach of this tropical-looking paradise, however, is not sand.  It is some kind of alkali mineral sludge that you sink into if you get close to the water..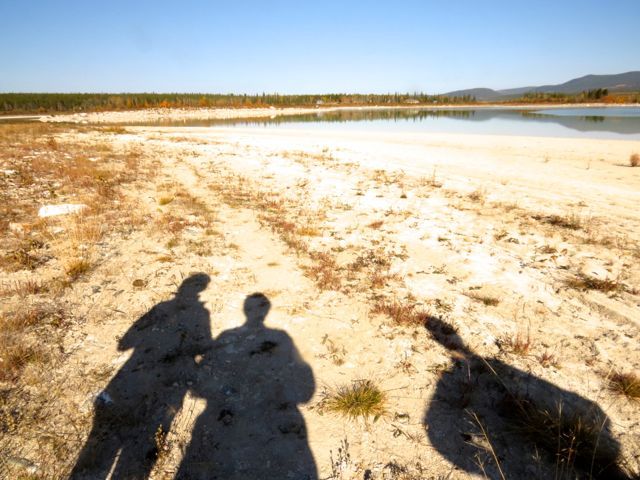 It deposits onto the rocks.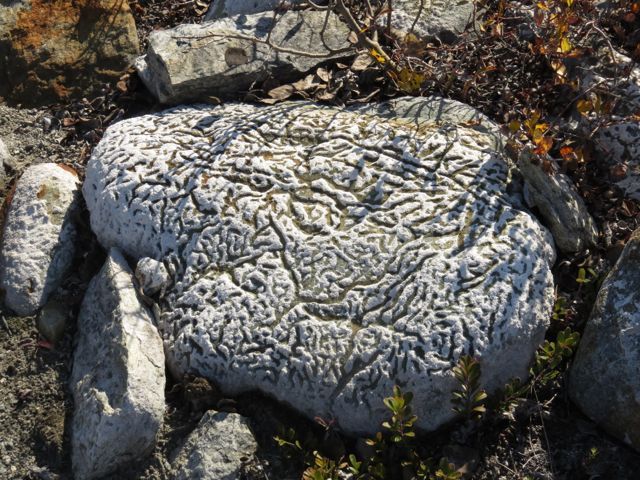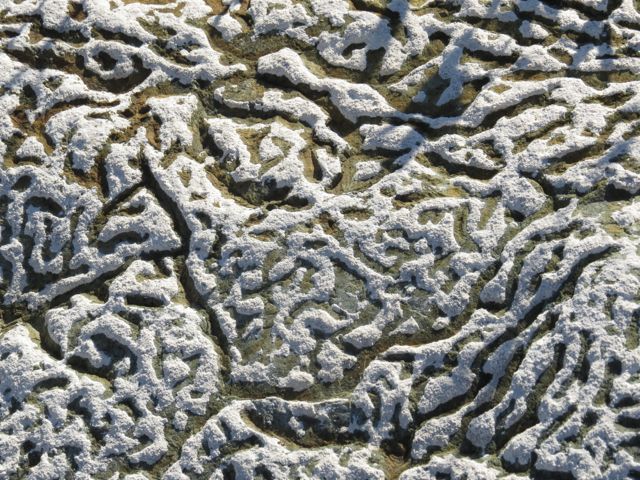 Eagle Lake is drying up, no one knows why.  Even our wet summer has failed to put much water in it.  A whole special ecosystem of plants are scattered along the high water mark.  This cheat grass is an introduced weed that takes over grazing areas.  It makes pretty colours in the fall, though.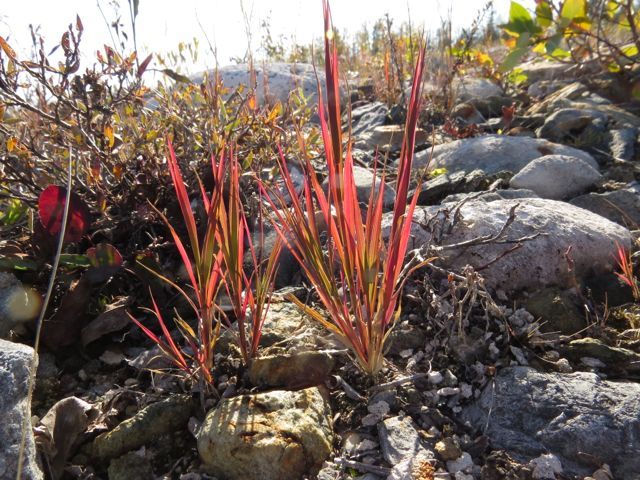 I don't know the name of these grasses.  I liked the way they caught the light.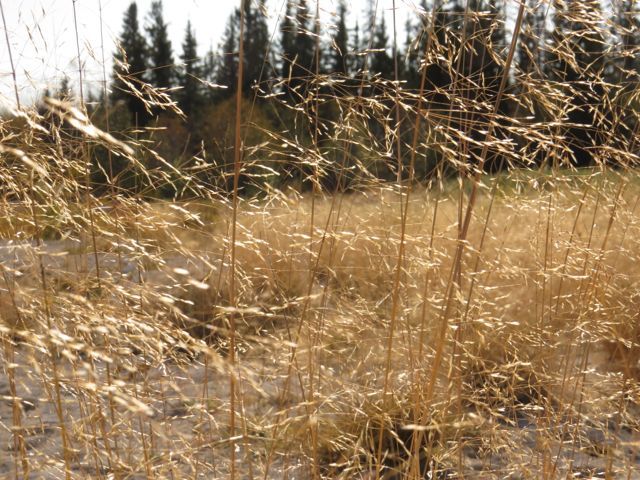 It is the only place I know where the owl clover grows but I am sure it is not rare.  Most were long dead, but this one was still blooming.  It is a relative of the Indian Paintbrush.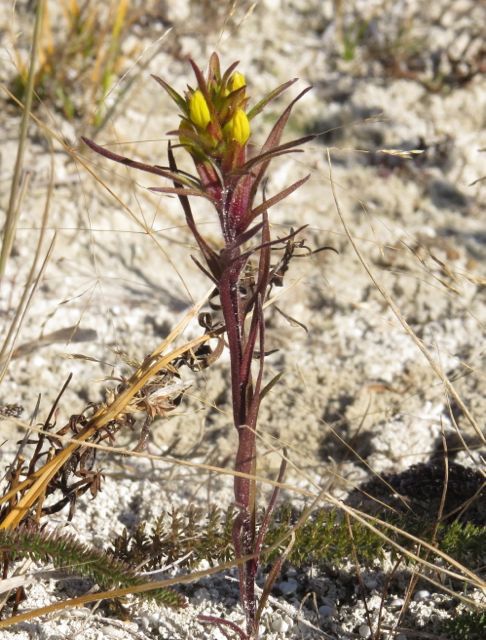 On the way back to Ginty Creek, we encountered a fine black bear grazing by the road.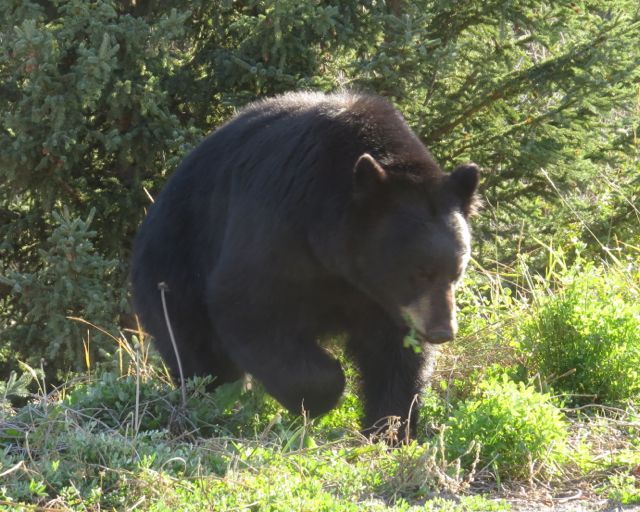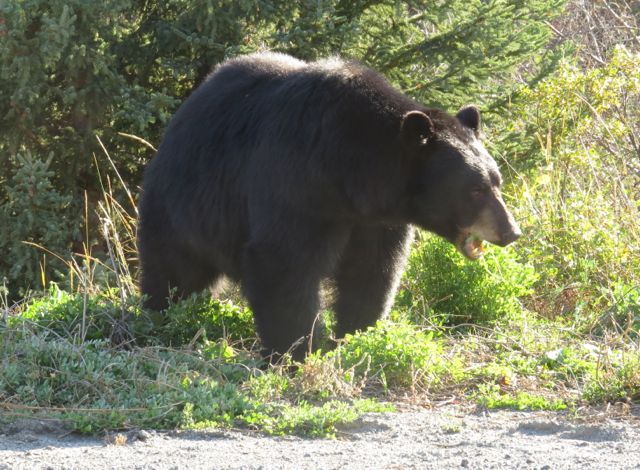 That was a pretty good day for my British friends.  The next day we planned on going to Bella Coola.