Andrew was with me for most of a month. I first took him to Tatlayoko Lake. I hadn't been that way for a couple of years myself. Since covid, it has become a popular tourist destination for people to hang out all summer. But it was early in the year and we had the pleasure of the place to ourselves. We were early, but a nippy little wind was already blowing.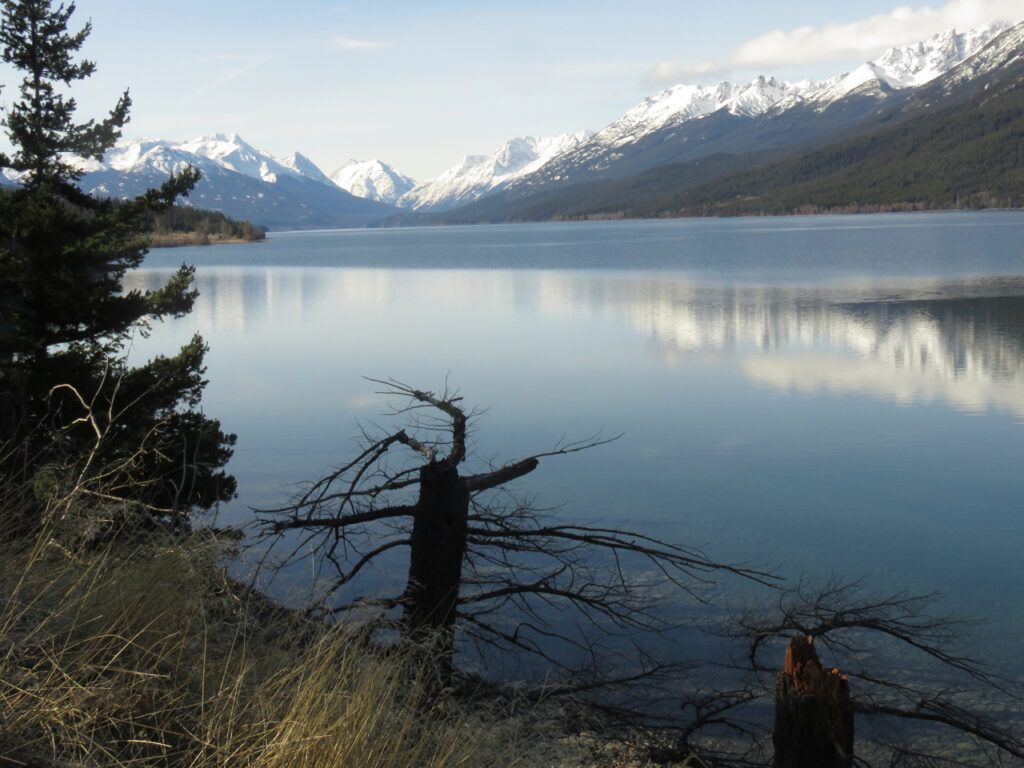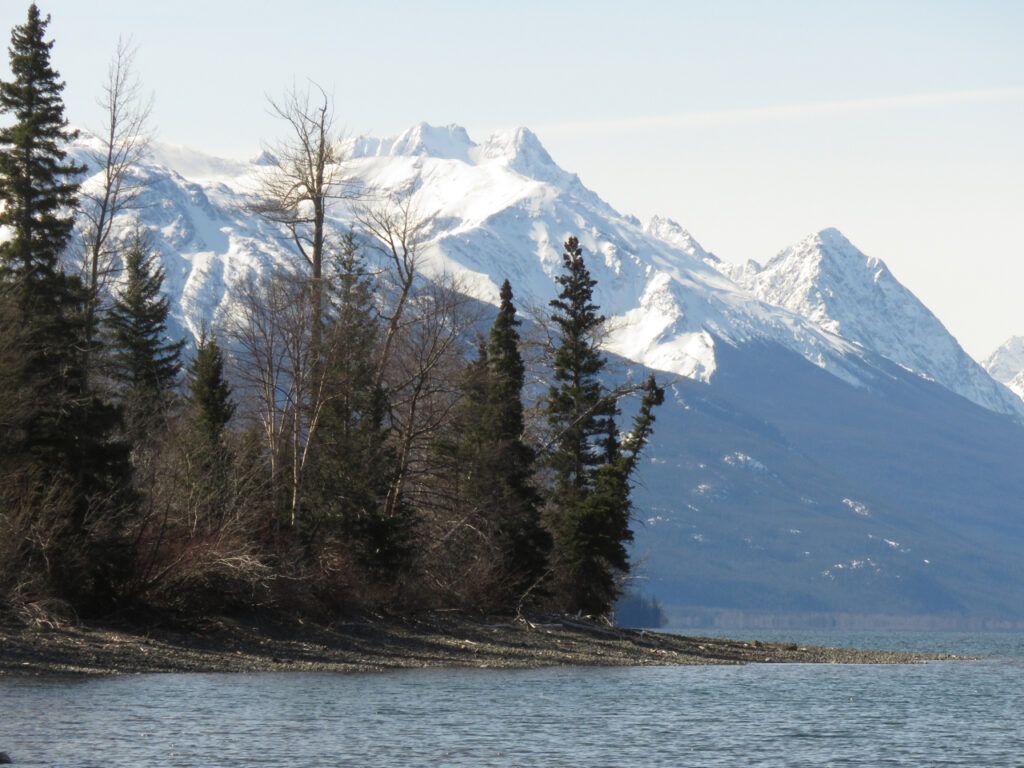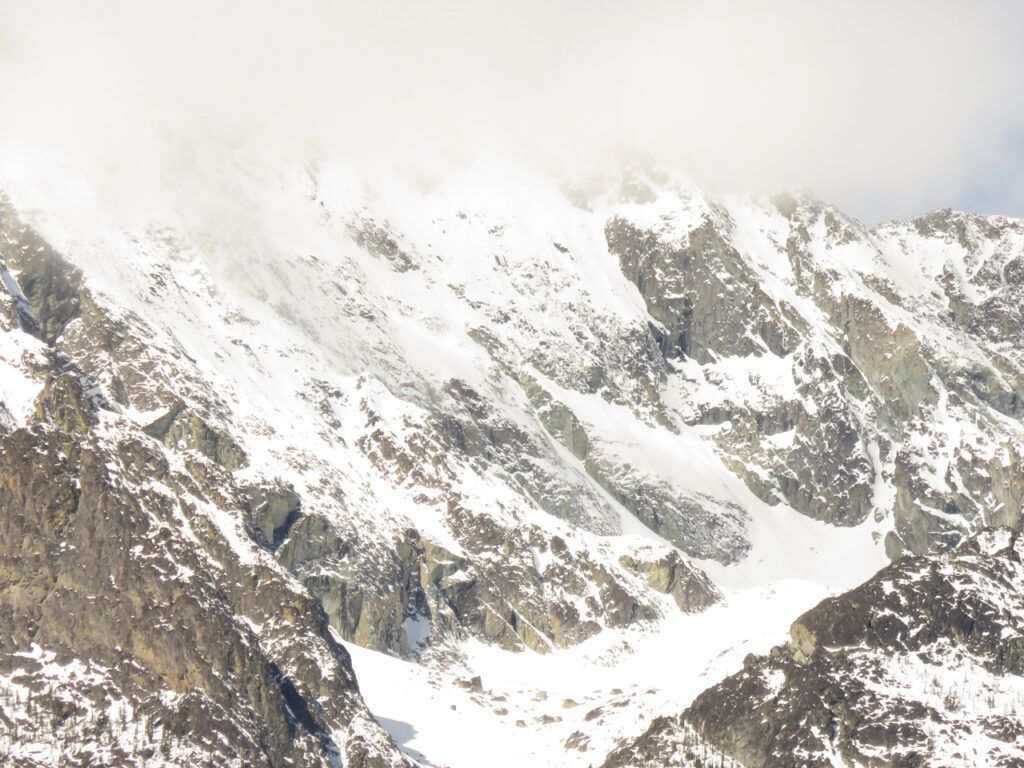 I challenged Andrew to go swimming, saying other volunteers had braved the waters this early in the year. The boat launch is sheltered from the wind. Pepita's too smart to go in!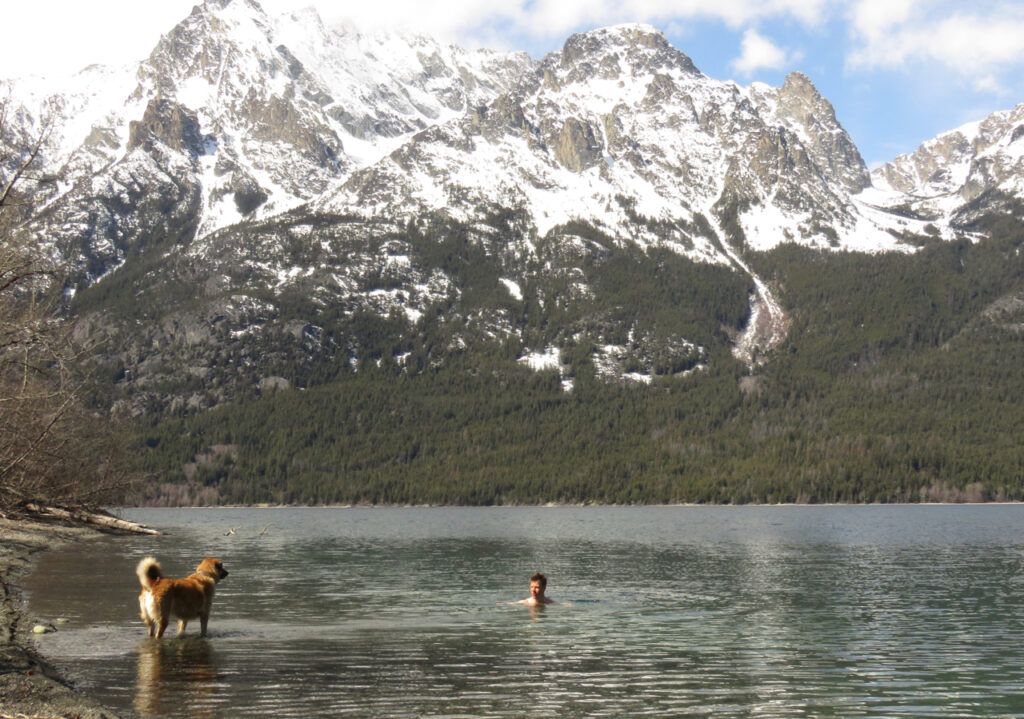 Warming up.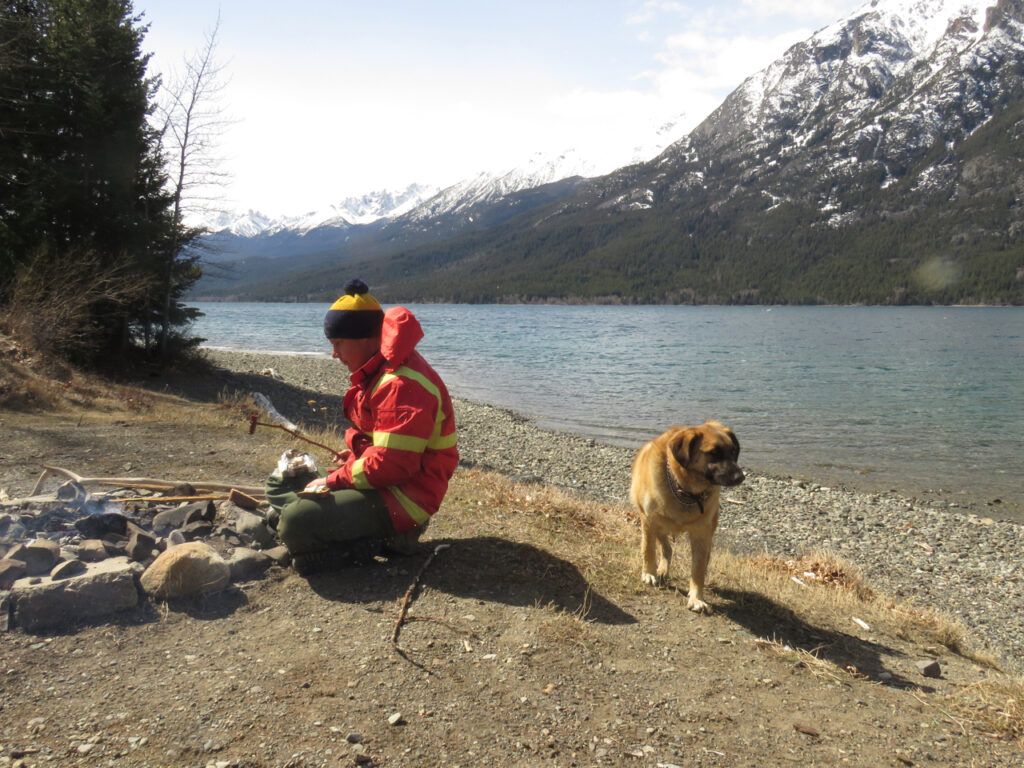 Tatlayoko Lake has some good driftwood. A woman who grew up nearby made this life-sized driftwood horse.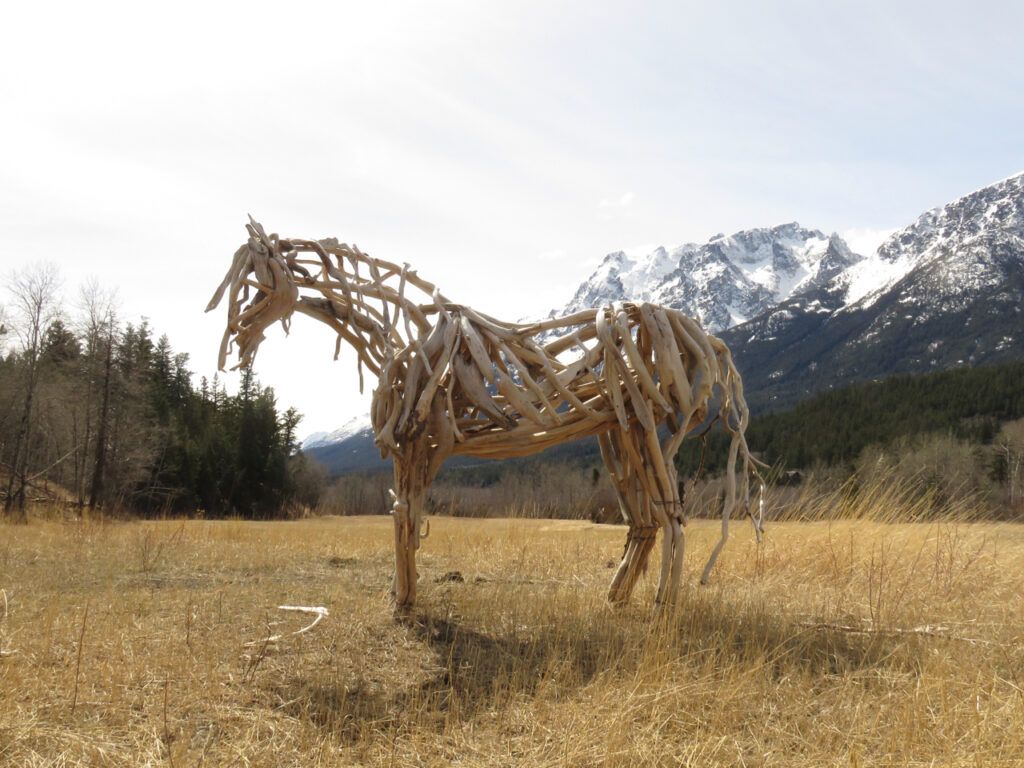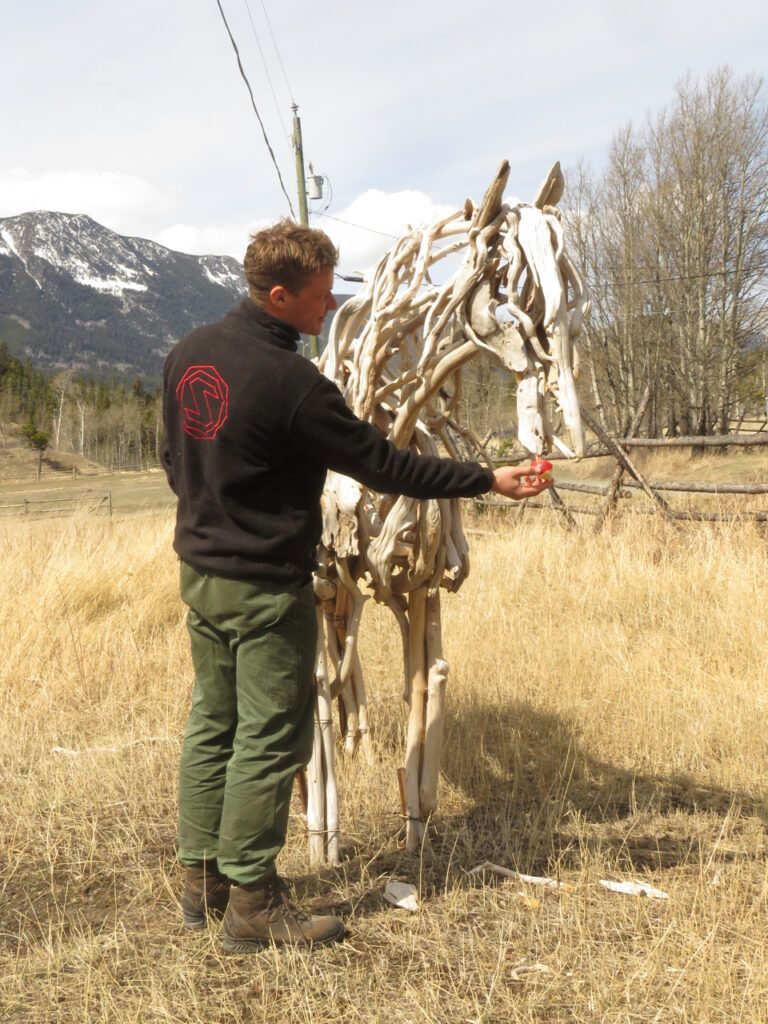 Tatlayoko Lake never freezes. It is lower down and very deep; also the winds really tear up there. But Martin Lake is near Tatla Lake – the community often goes there for skiing, gymkhana and other entertainments. It was still half frozen with this extraordinary green ice.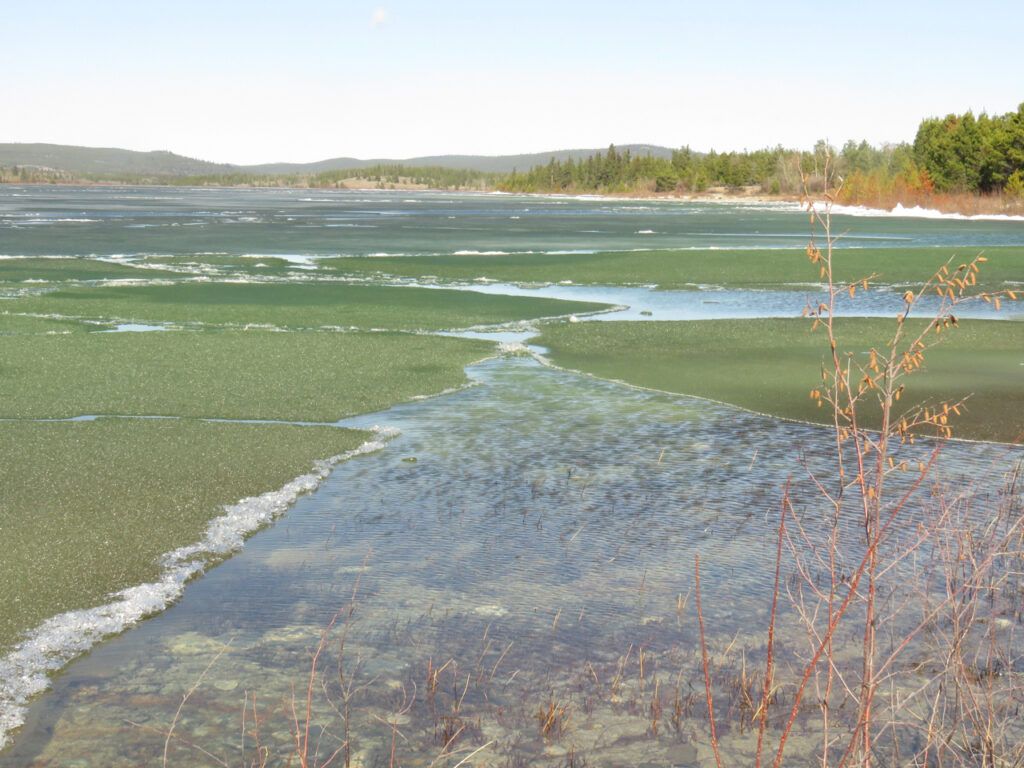 It had candled and the edge was frilly with crystals.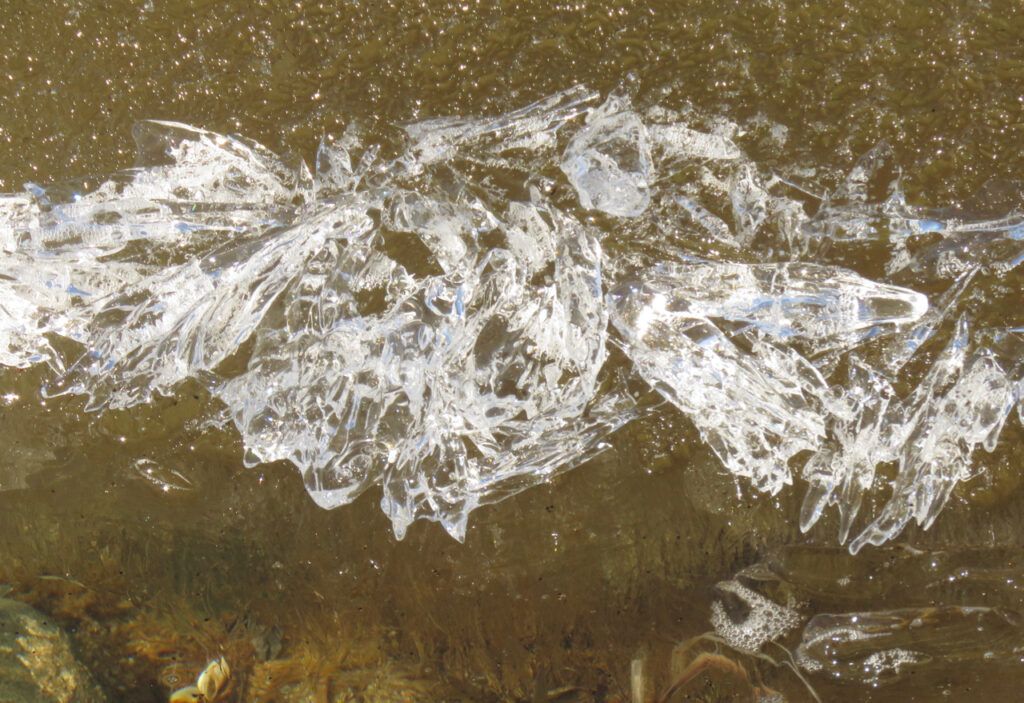 Our next trip was to Bluff Lake, also lower down, where the spring green was in full swing.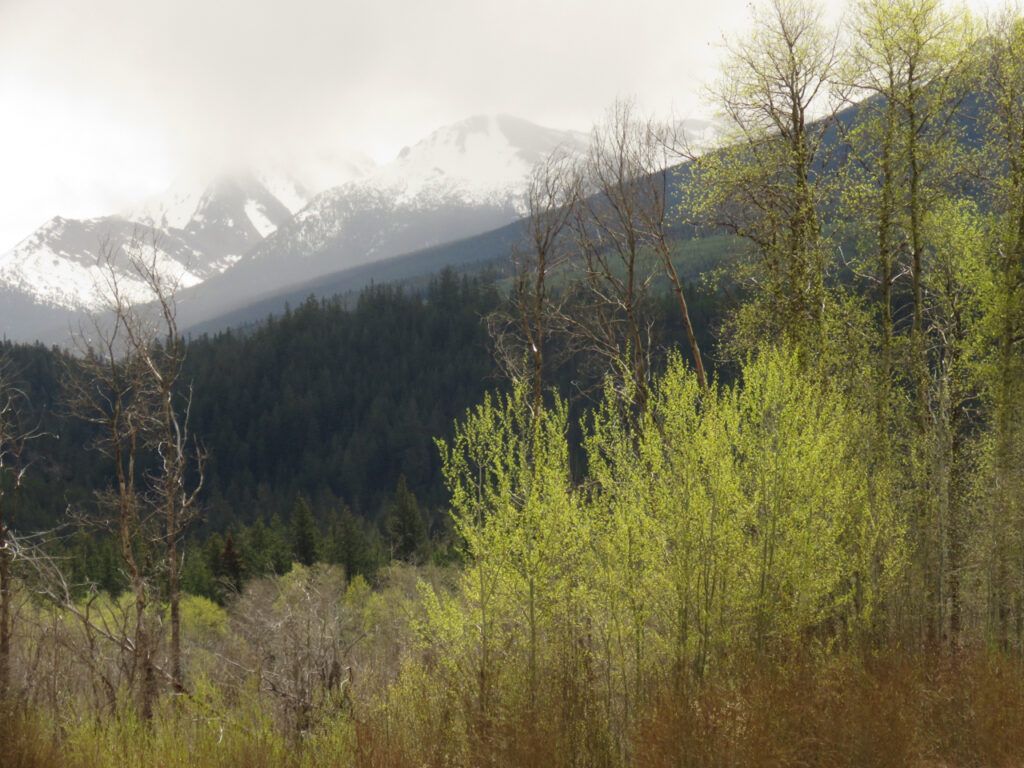 We were down there for the Search and Rescue helicopter awareness course – has to be done every year. Others were going to do the hover exit but my knees won't let me do that gracefully – and you have to move very slowly so you don't screw up the helicopter's balance. We went through the usual hour of what happens to you – and the precious machine – if you walk into the rotors. The pilots seem to have endless horror stories – new ones every year.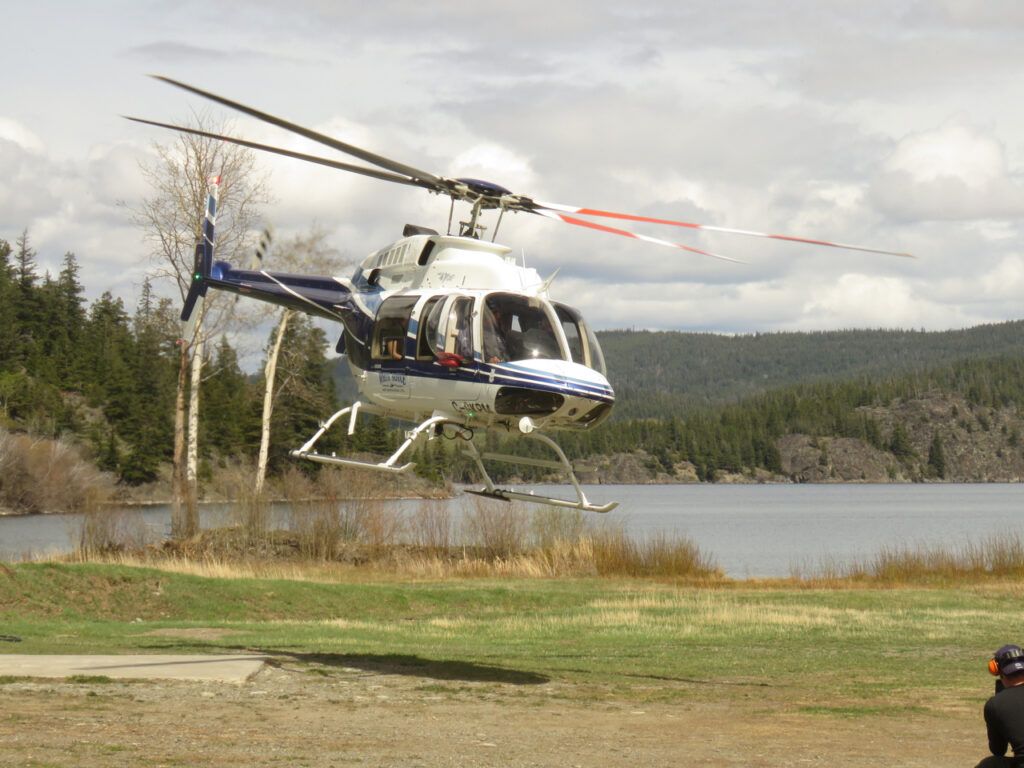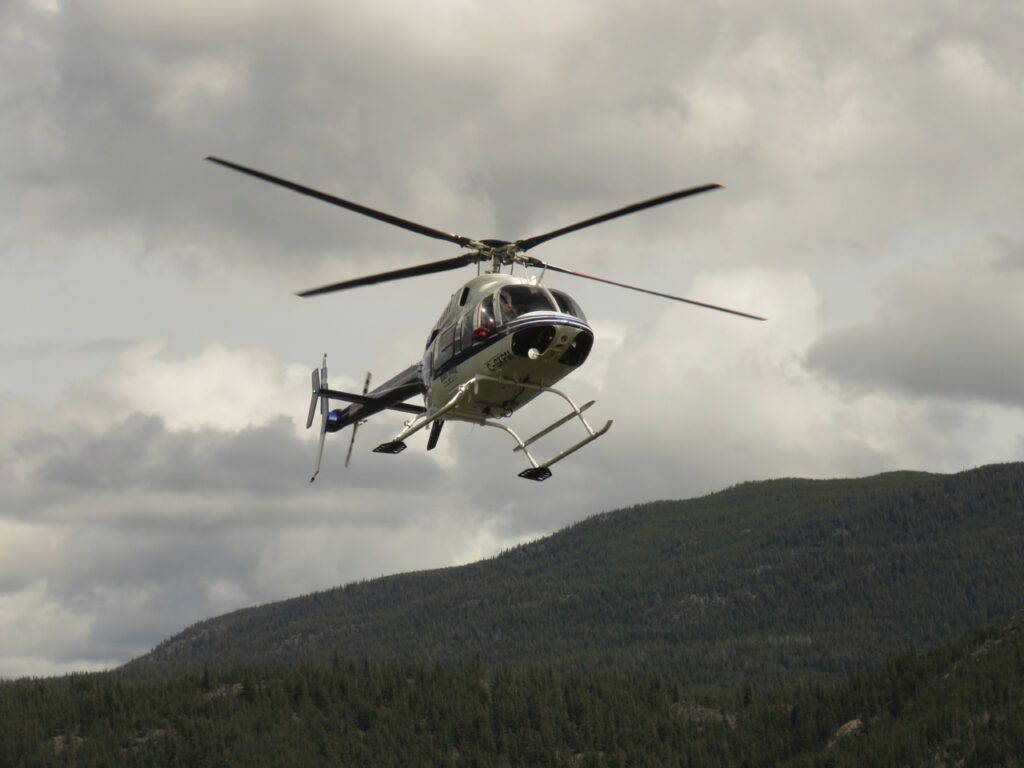 And the hover exit… That is my neighbour, Jade. It takes a very skilled pilot to be able to handle this.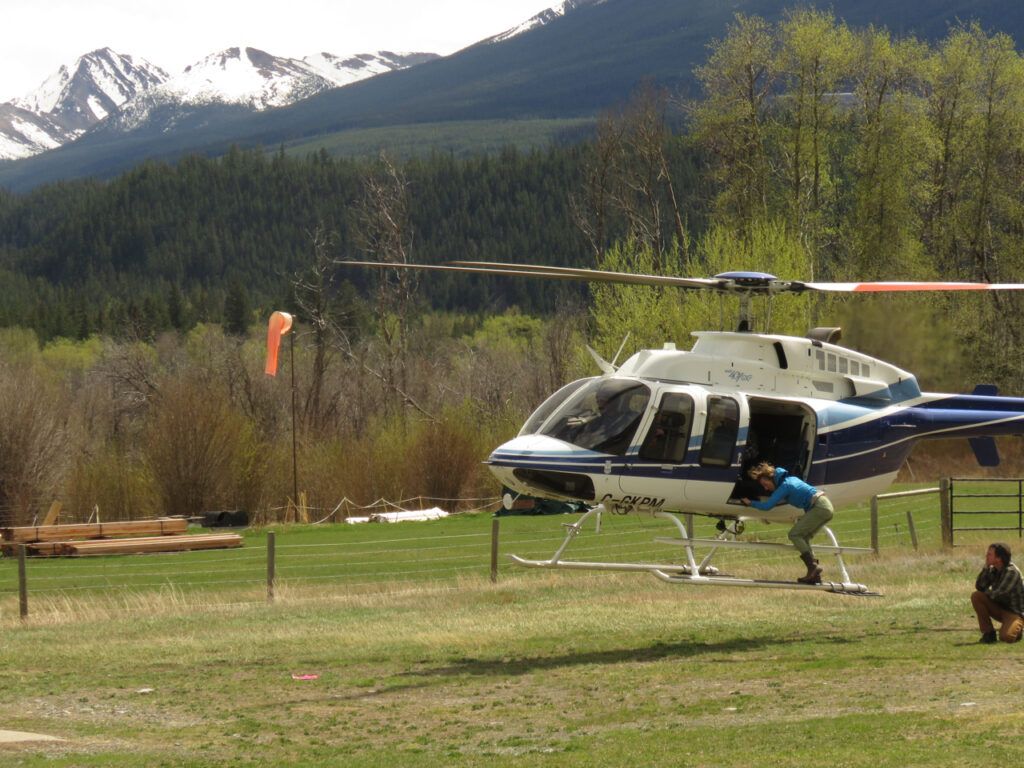 The helicopter was hired for an hour and there were a few minutes left so the pilot said he'd take people around for a short flight. Andrew had never been close to a helicopter before and was into war gaming so was thrilled just to examine one. When he was told there was space for him he was ecstatic. But fortunately the flight was not long, for he was amazed how disorienting and queazy he became.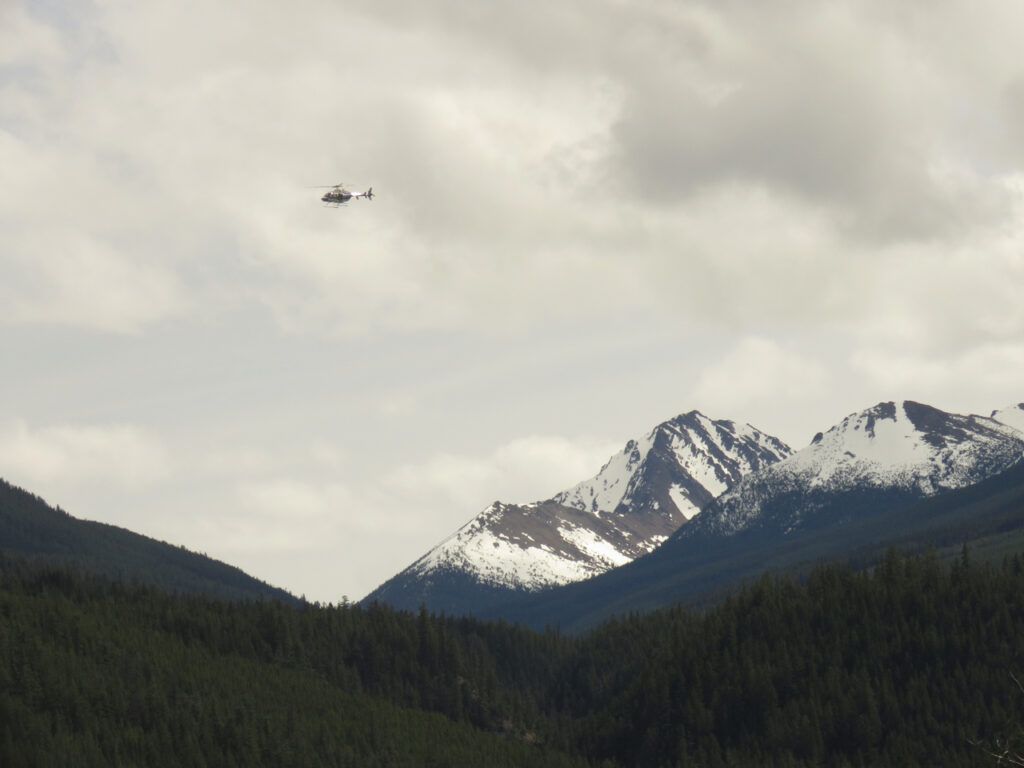 At the end of Andrew's time with me we went to Bella Coola. During his visit he had constantly said he wanted to climb a mountain. But I told him that he'd never get very far as long as the snow was still in the forest. It would be too rotten. There was still quite a bit of snow at Heckman Pass on top of the Bella Coola Hill. He started to step out in it and crashed through to his knees at every other step. Not so easy as he had thought!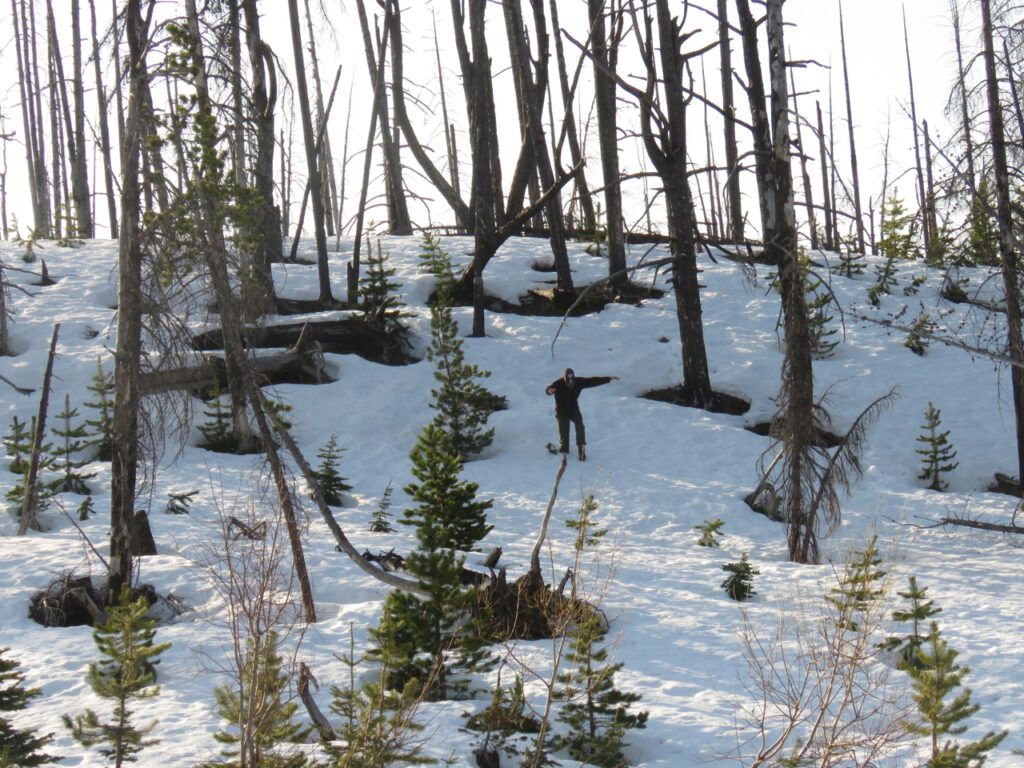 I took him down valley. We visited the Big Trees.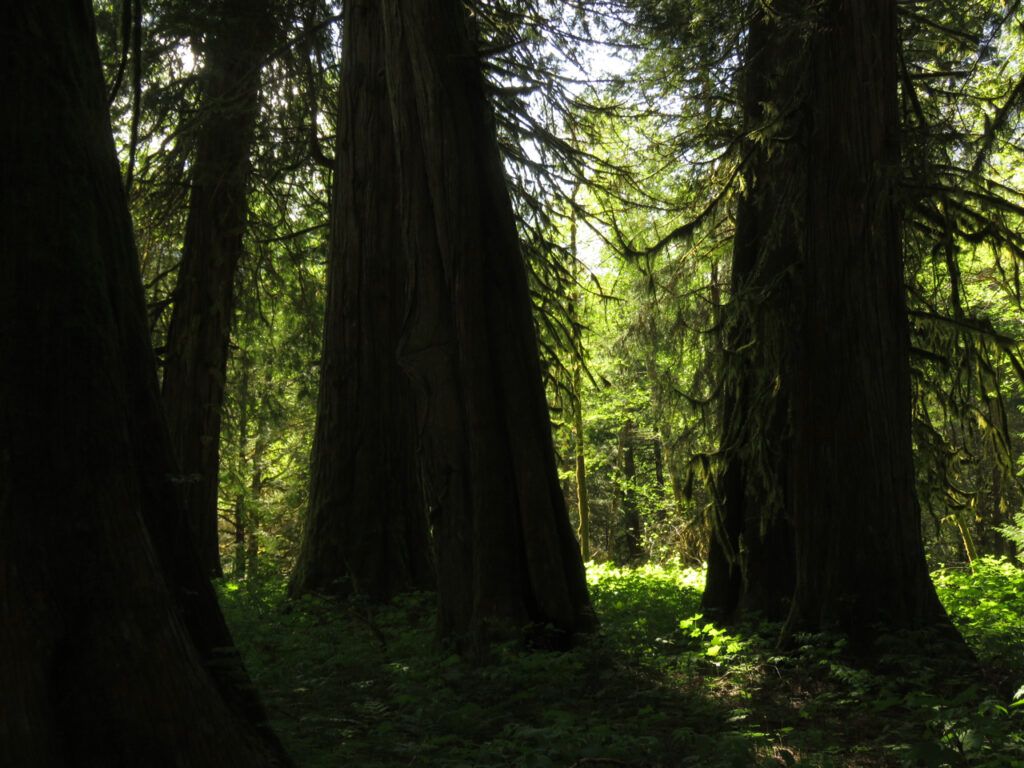 One massive cedar had fallen over since I was last there.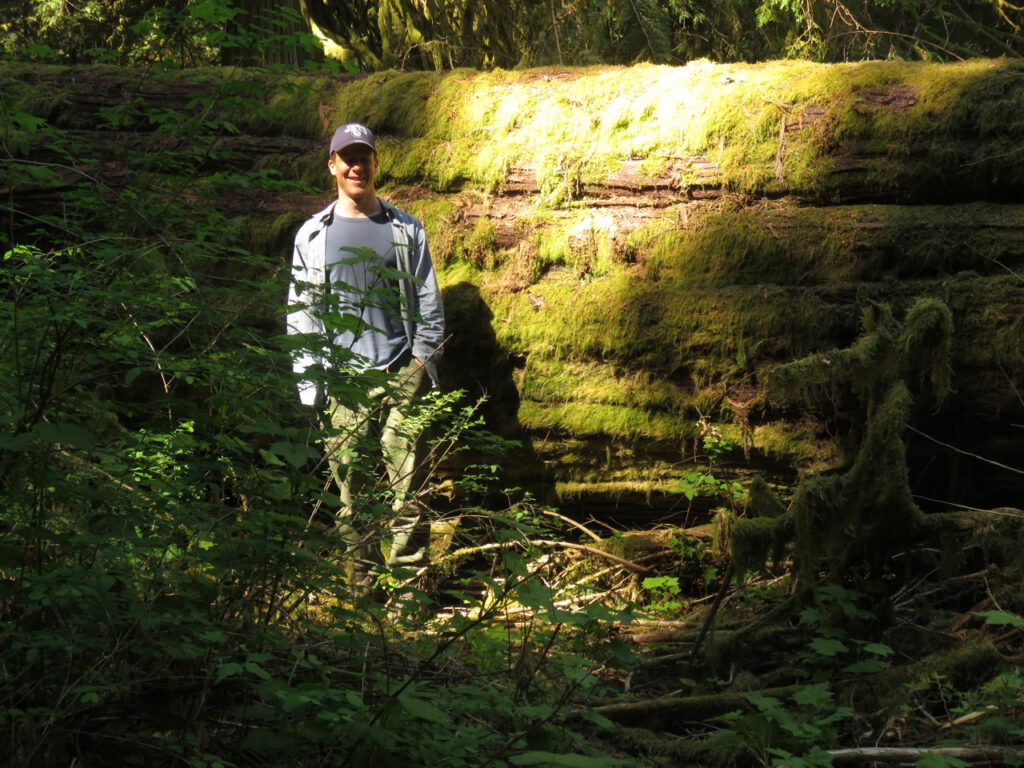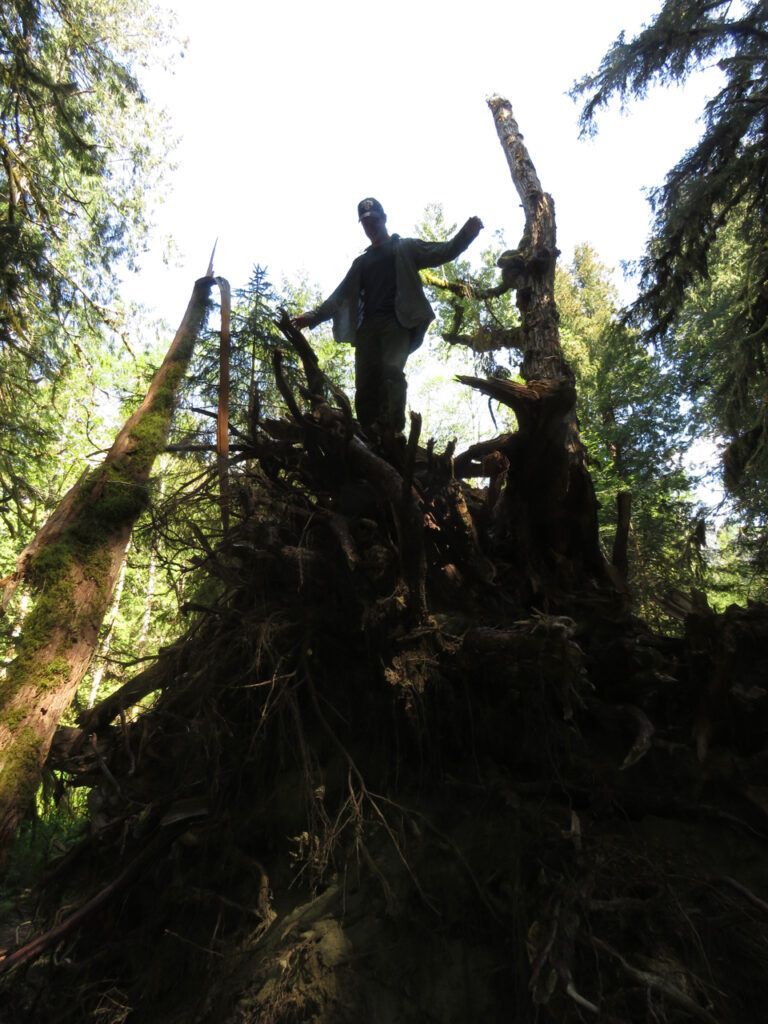 Hooker's Fairy Bells proliferated.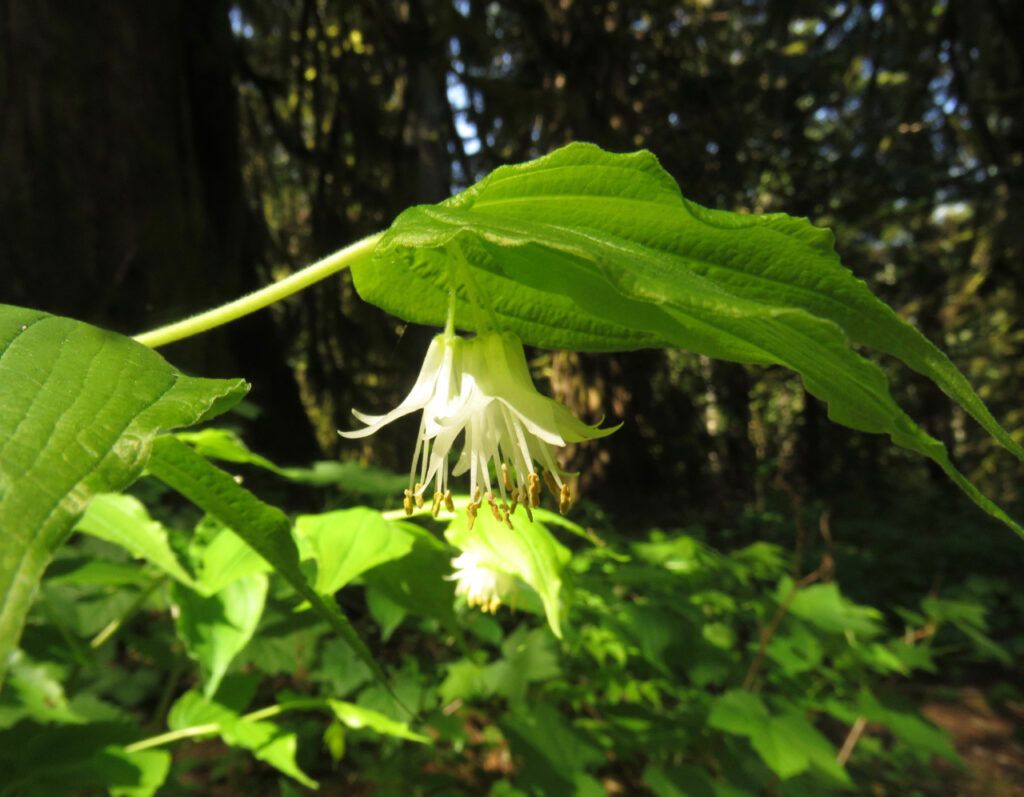 The sunlight is always amazing in this dark forest.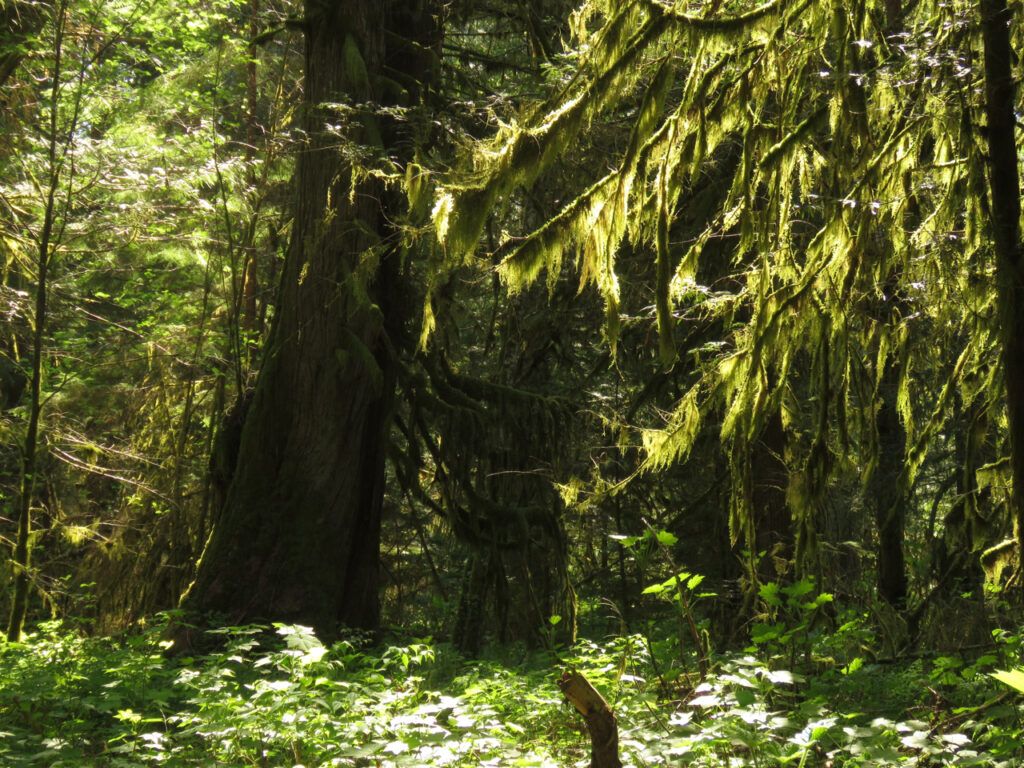 We visited the waterfall..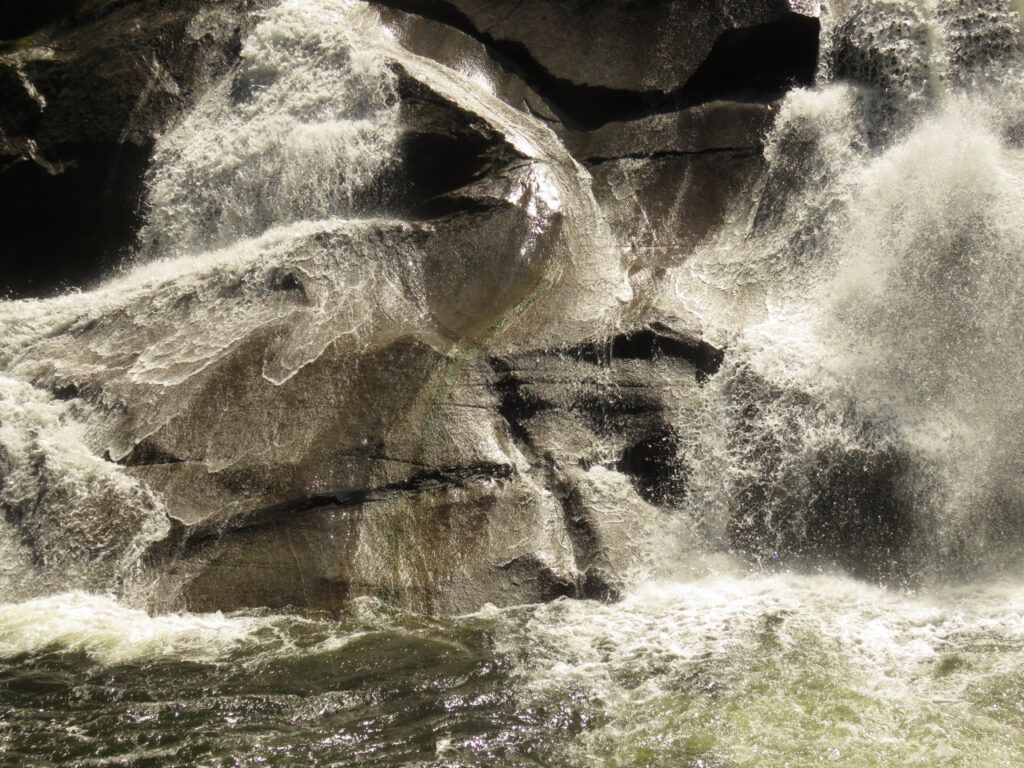 And the cannery picnic area,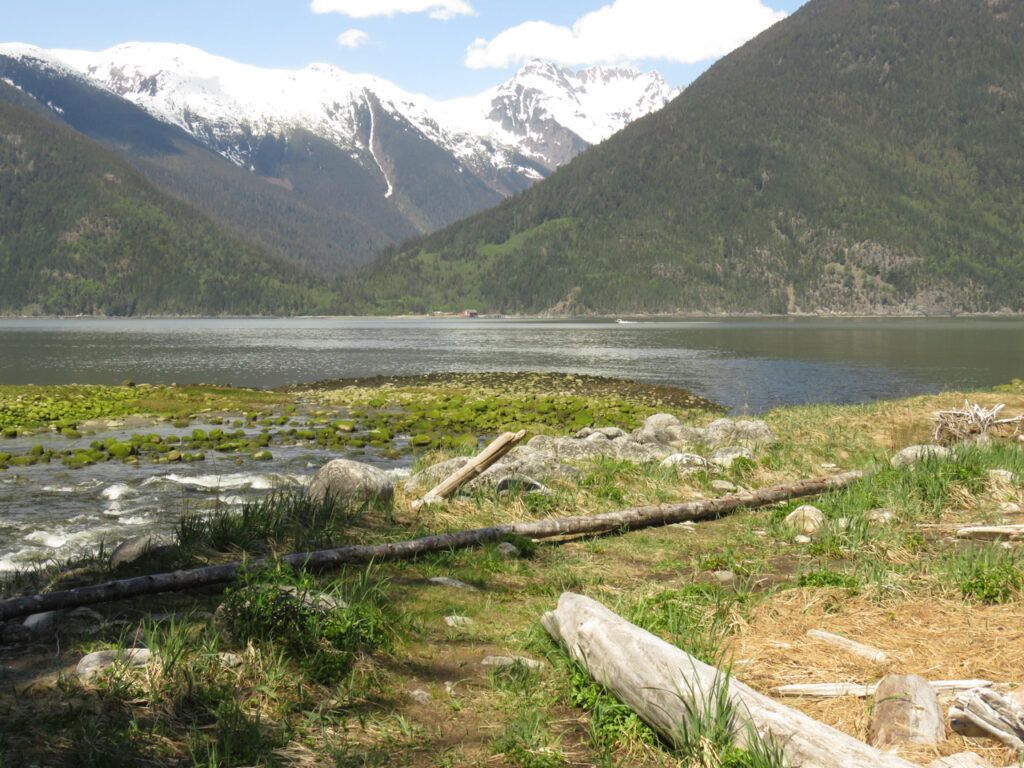 Where the lupins were just starting to bloom.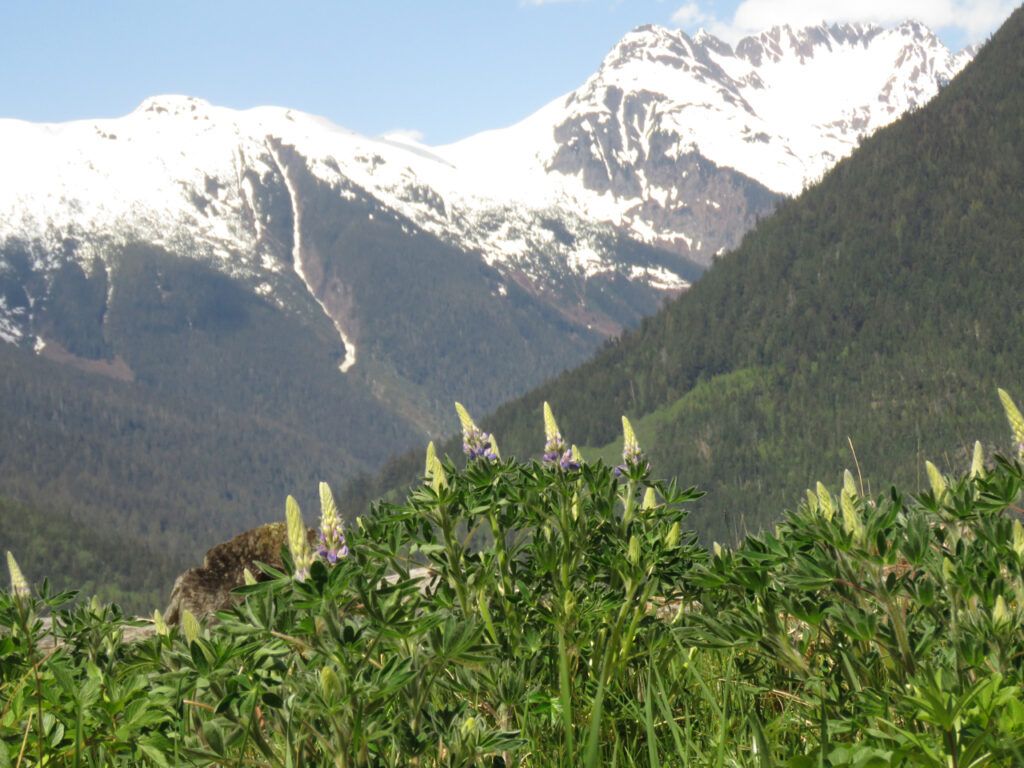 Andrew had never seen a bear outside a zoo, so was thrilled to encounter one in the wild on our way back up valley. Not a very good picture I'm afraid,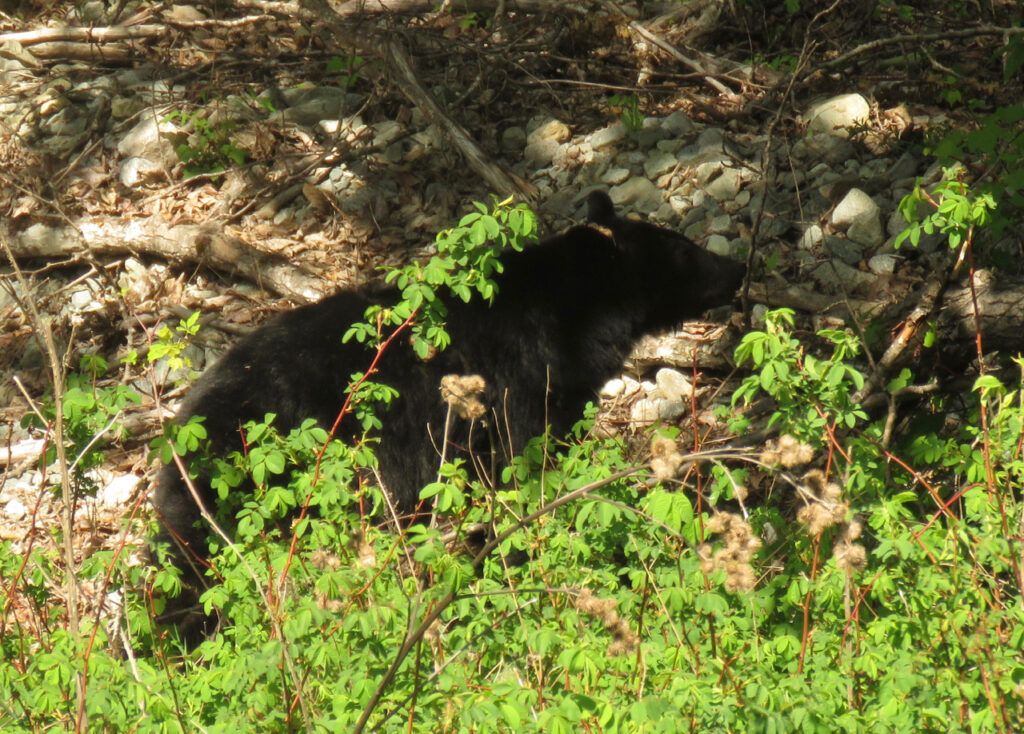 I left Andrew there to work with friends for a week before returning to Hungary. "It's all beautiful," he acknowledged, "but there's only so much beautiful that you can relate to." He missed his friends in Hungary. While he worked with me he had his phone open all the time and chatted to them non stop. Once back home, however, he missed the open spaces. Hungary doesn't have any.