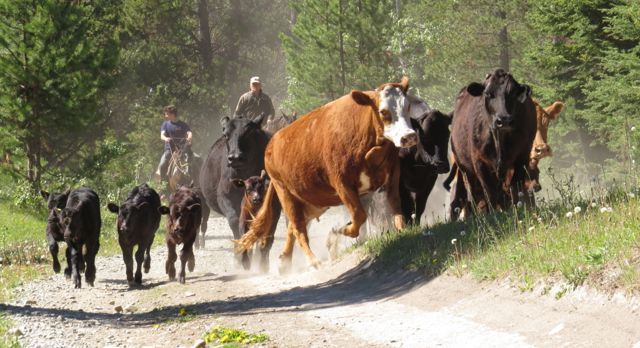 I could have stayed at the Precipice for the 2016 cattle drive overnight on the Friday, but I love mornings and I elected to go down early on the Saturday.  The Precipice is south of Anahim Lake and a little over 2 hours' drive.  I left just after sunrise, which is around 5.30 by the clock right now.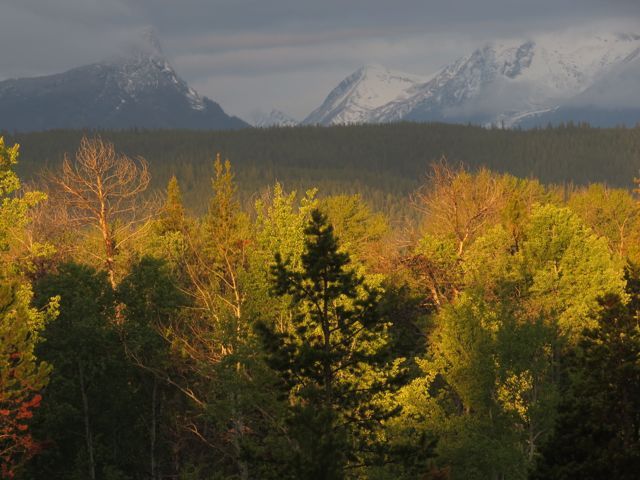 There were two groups of pelicans on Nimpo Lake.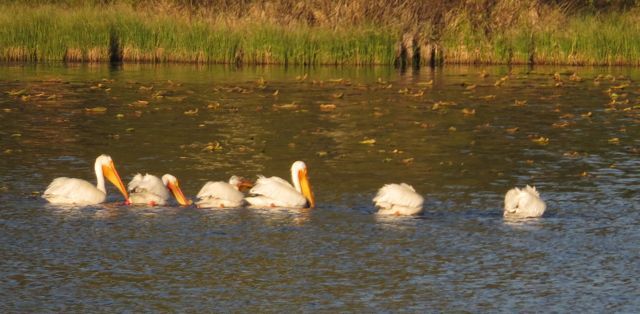 We'd had two days of cold rain – a few flakes of wet snow at one point – so this morning's un was very welcome and the light was spectacular.  Drawing closer to the Precipice, the cloud lifted off the mountains revealing settled snow on the higher trees.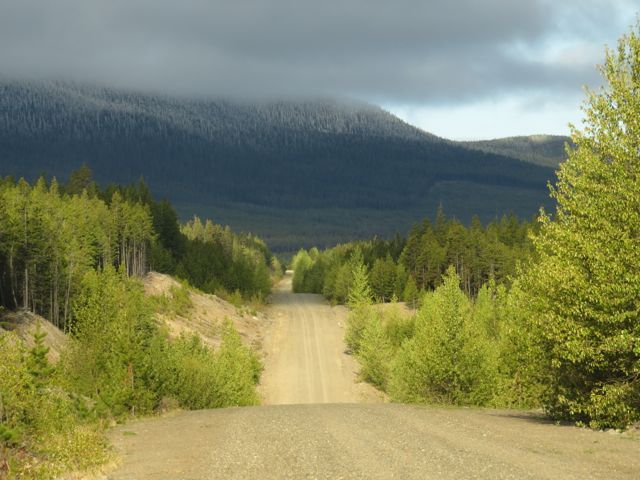 The above picture shows the logging road: soon I was plunging down the rough, narrow, steep Precipice road.  Fred, one of the residents has a hobby of building stone people.  Over the few years that he has been there, they have bred indiscriminately and multiplied to thousands!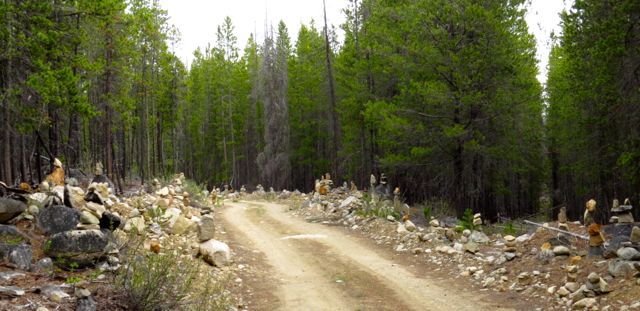 I was in good time for the start of all the activity.  First was saddling up.  (The Precipice is lower and wetter than Kleena Kleene, hence the lusher growth.)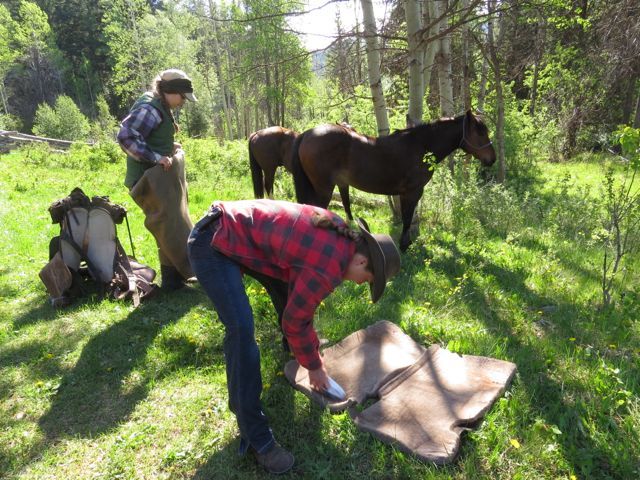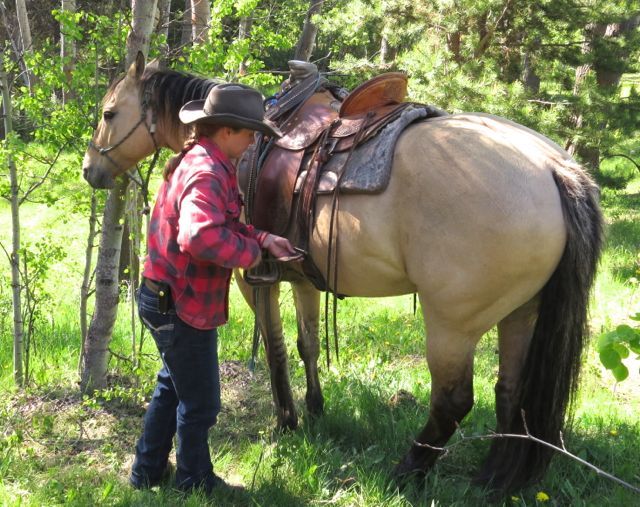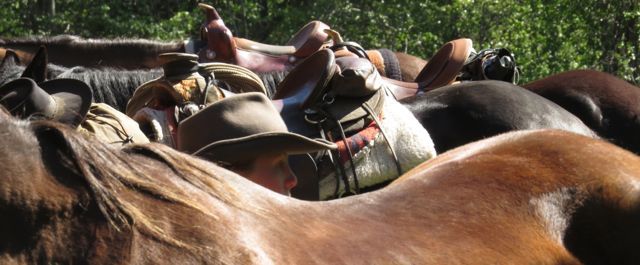 The cows were already in a fenced pasture, and they were rounded up.  They were inconsiderate enough to stay in the trees and shade – very difficult to photograph!
Lee, the rancher, likes to walk in front of the cows and call them up the trail.  He is the man in the dark blue/grey shirt and red suspenders in the middle.  Jade and Ryan, my new neighbours, elected to walk with him.  They have their kids, extra clothes, and lunches on their backs.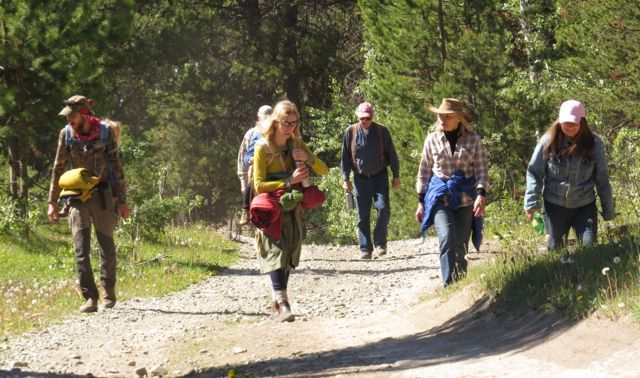 I stayed behind to photograph the riders.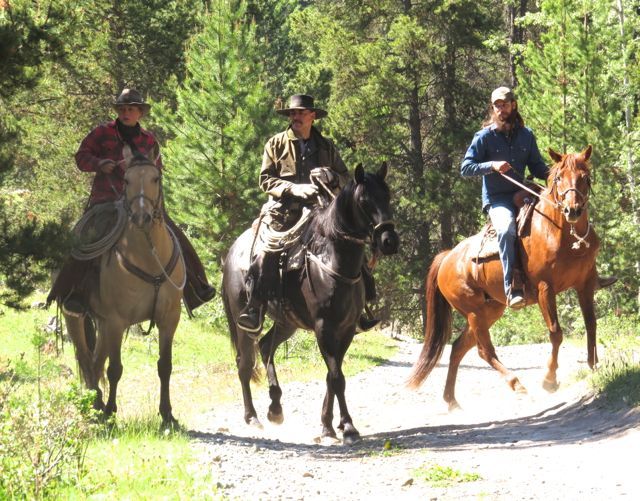 I complained to Lee that he should go back to having red cows.  They make much better pictures!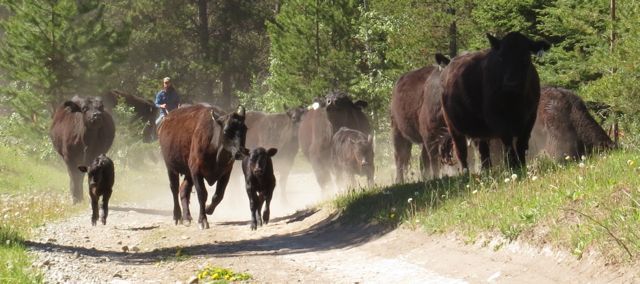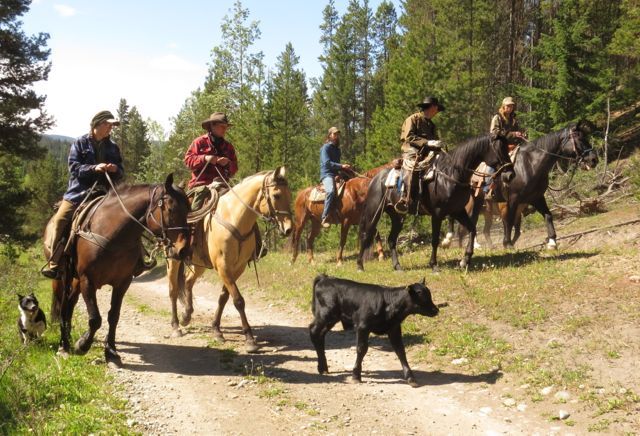 A few hours later, everyone was home.  The youngest cowboy was introduced to the horses (which his aunties were riding.)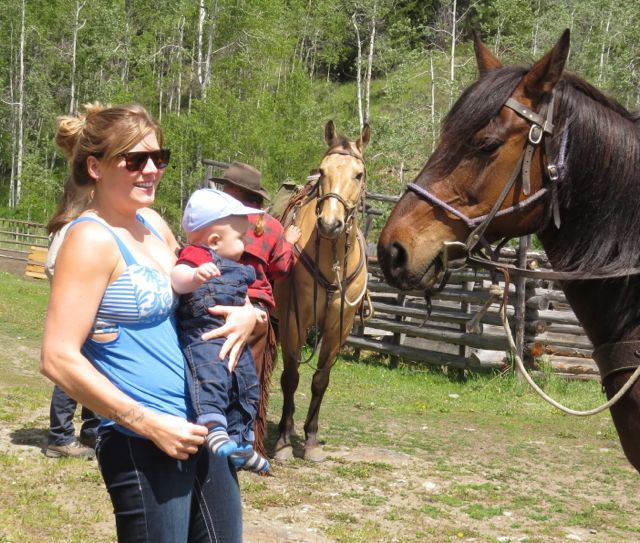 Then everyone relaxed….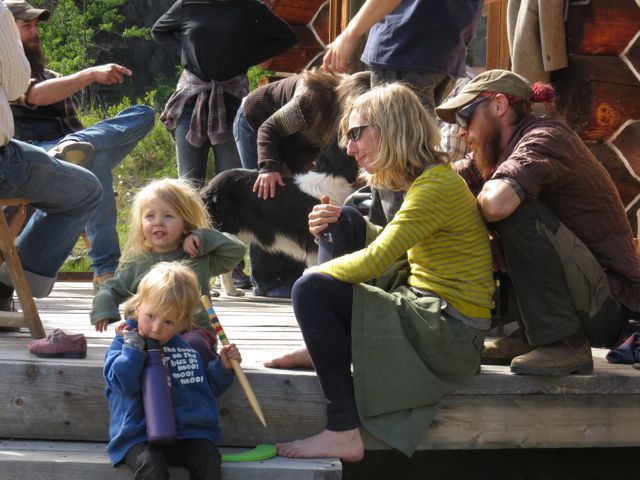 …until it was time to barbecue the steaks.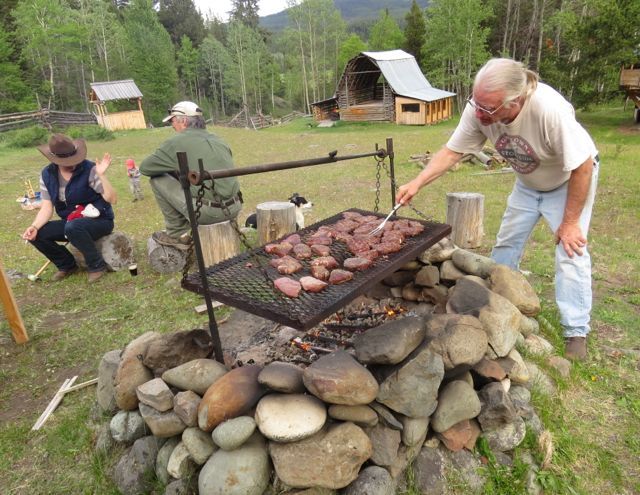 Afterwards, it was music time!  (Lee used to play in a rock band.)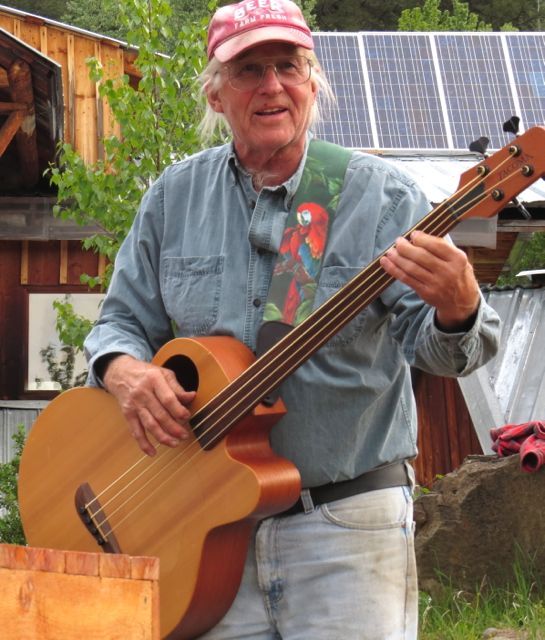 The seated musician is Clint.  He needs to read the score all the time; when the wind blew the pages over, the music stopped!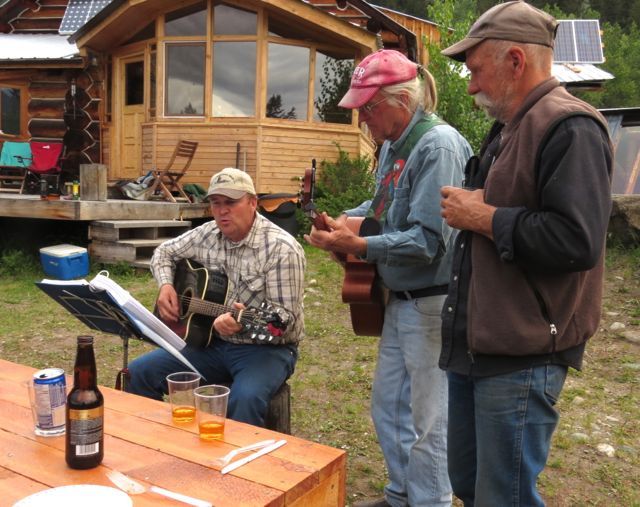 The sun went down and the fire became our source of light.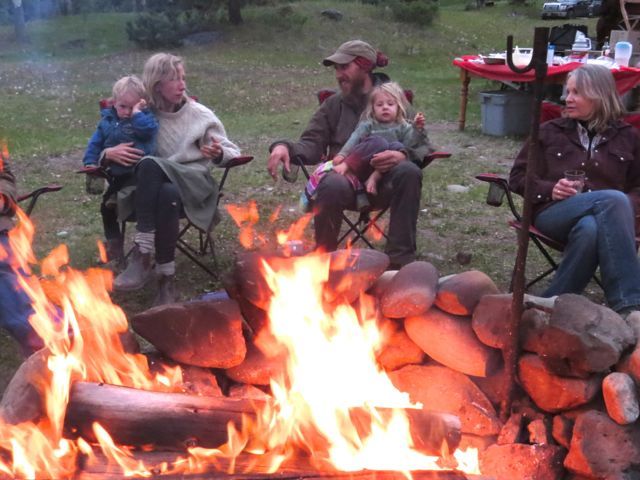 Next morning was a pancake breakfast.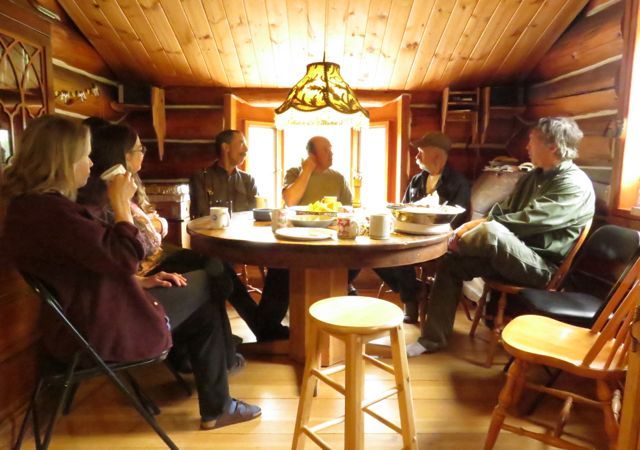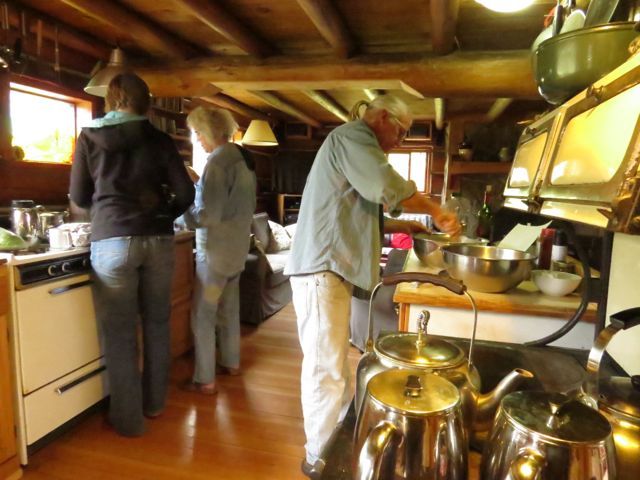 As I left the valley, I disturbed a large black bear.  It is the fourth bear I've seen this year, but the others ran off too quickly to photograph.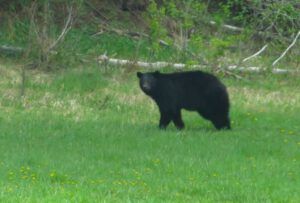 A couple of days later, Fred came by on his way to the Coast.  I had a couple of great stones flanking my road at the edge of my property and Fred hauled rocks up the hill with him and built me a couple of stone people.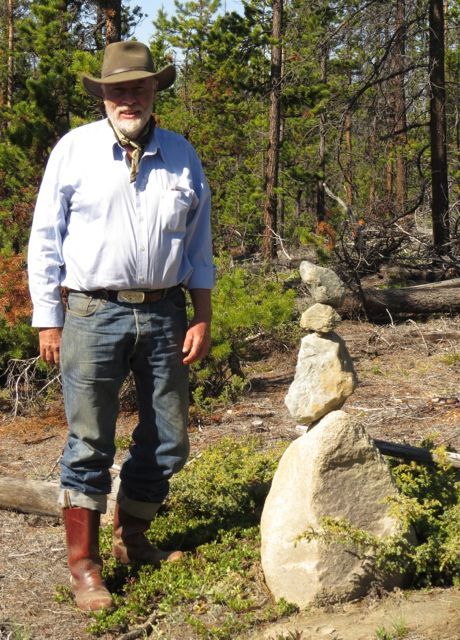 Thank you Fred!