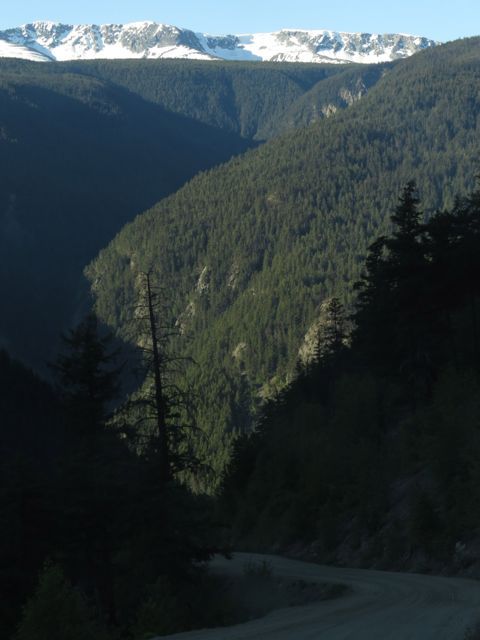 I haven't been down the Bella Coola Hill since last September on an extremely wet bear-viewing trip.
I left at sunrise, on what promised to be a beautiful day.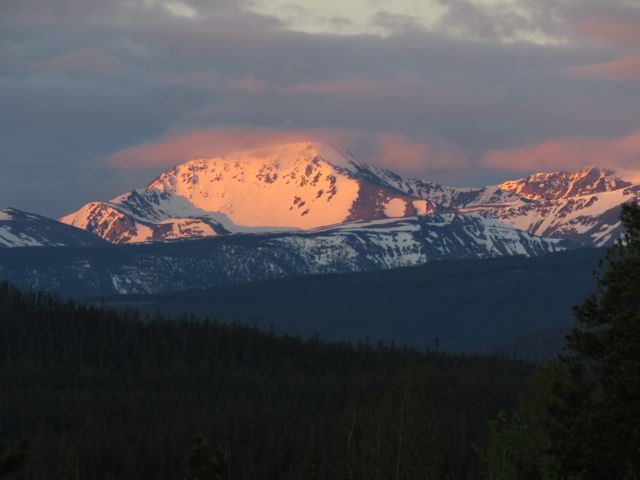 Past Anahim Lake, the road turns to gravel.  You are not really aware of climbing much, but the deciduous bushes by the road have reverted back into unopened buds.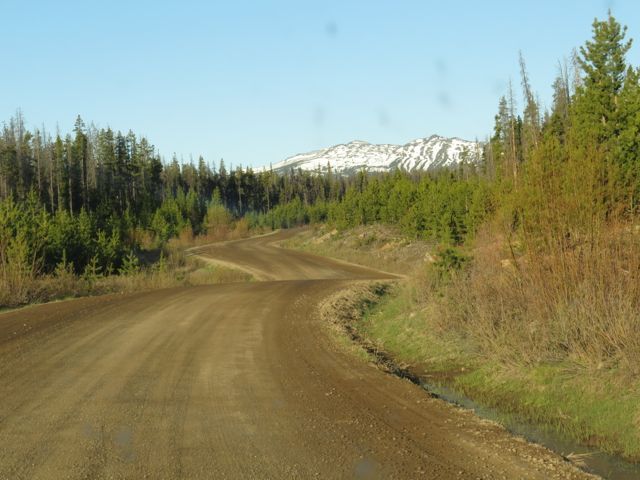 Very often at this time of year, the wetlands are still half frozen with slabs of snow lying in shady places, but pretty much all was melted this year.  Those are the volcanic Rainbows in the background.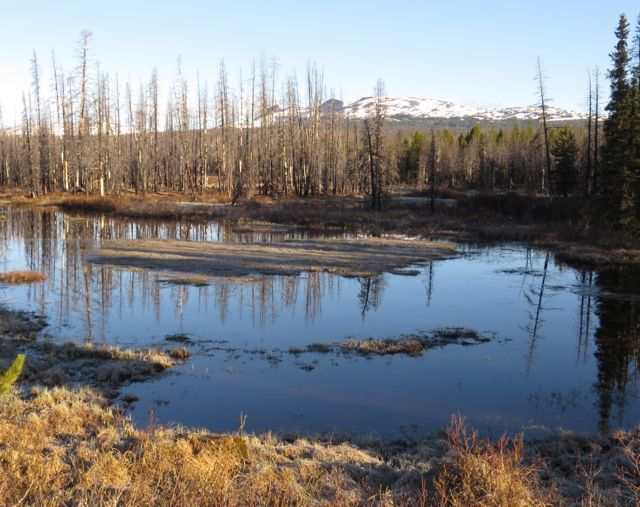 Soon I reached Heckman Pass (5000′ – it hosts a weather webcam).  Those are the granite Coast Mountains behind.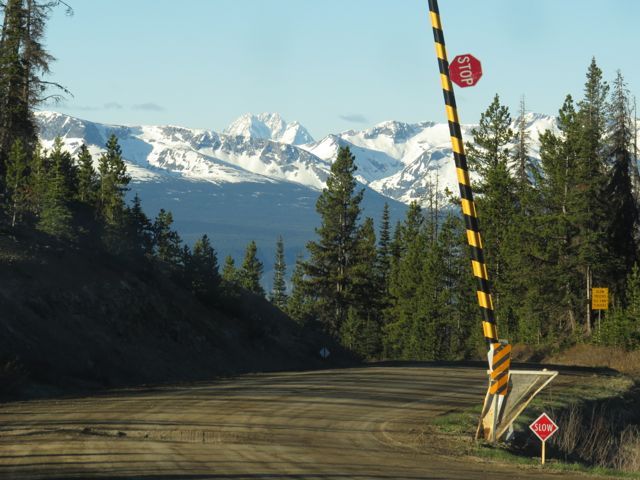 And down and down I went, putting the van in bottom gear so I did not have to use the brakes and could enjoy the scenery,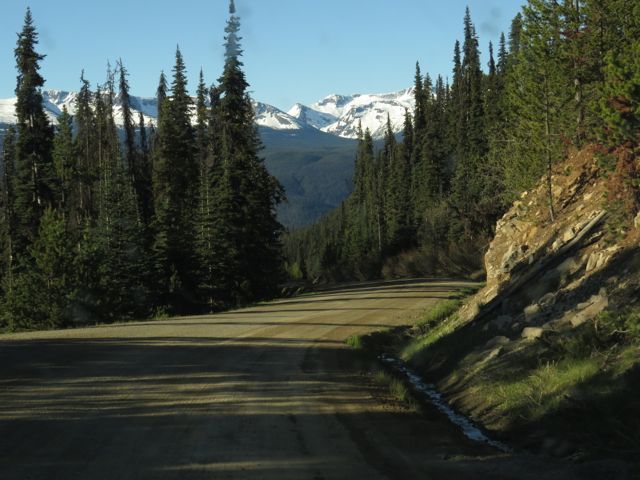 until I reached the bottom.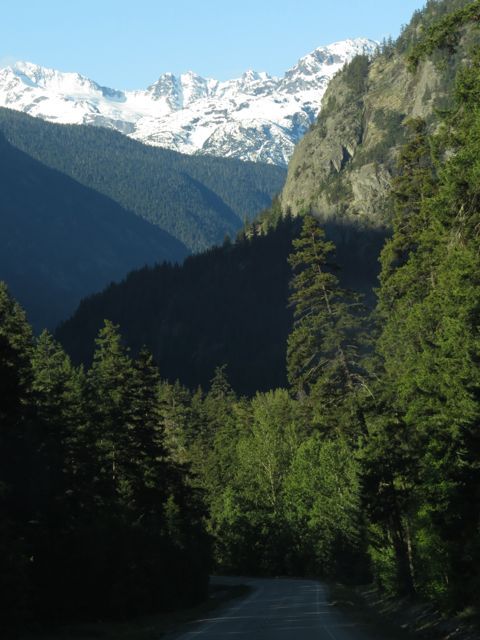 My friends' place is not far from the bottom of the Bella Coola Hill (still 40 mins' drive from Bella Coola itself.)  They property is overlooked by Mt Melican,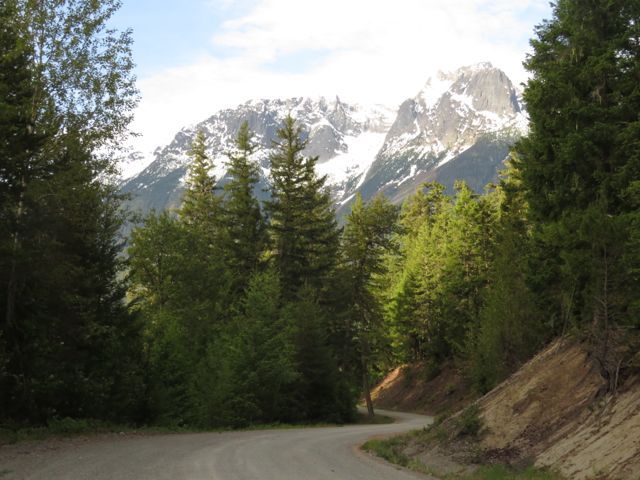 and Mt Stupendous, this named after an entry in Alexander McKenzie's journal.  He was the first recorded person to cross the north American continent (beating Lewis and Clarke by a dozen years.)  He canoed as far as the Rockies, and was then guided overland by various first nations people until he came over the Rainbows (known by them as the much prettier: "Painted Mountains") and saw in front of him "a stupendous mountain," which can only have been this dramatic wall of rock and ice.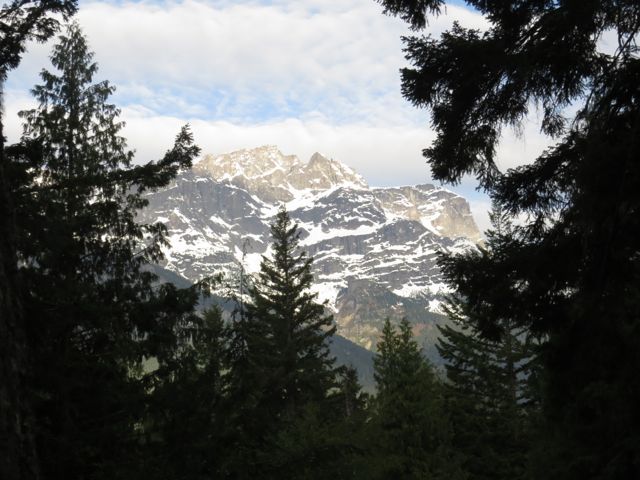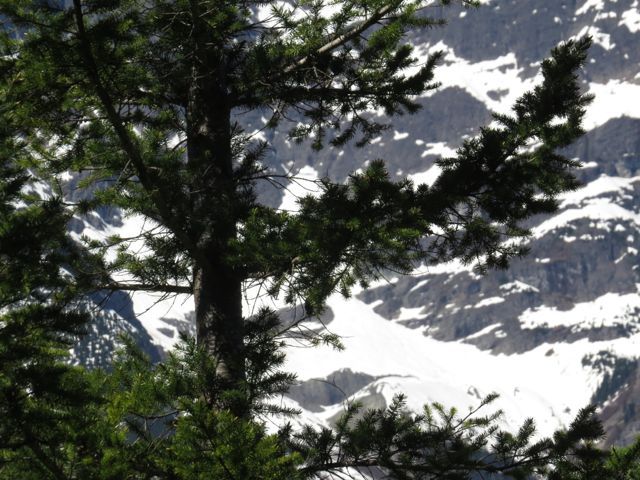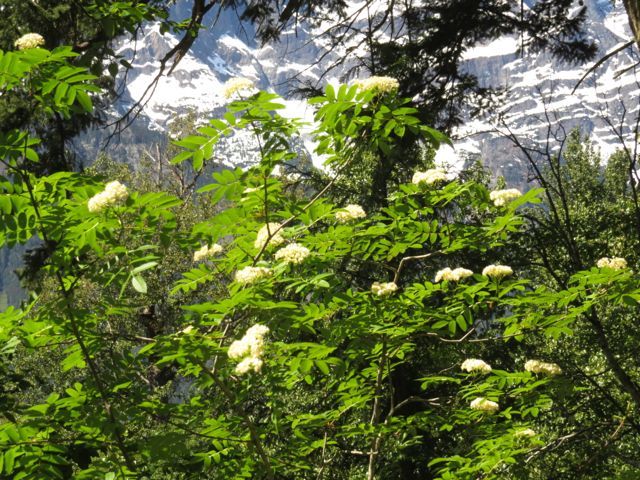 (Above is the mountain ash.)
My friends' place used to be part of a resort, and five small cabins still crouch under the massive coastal trees.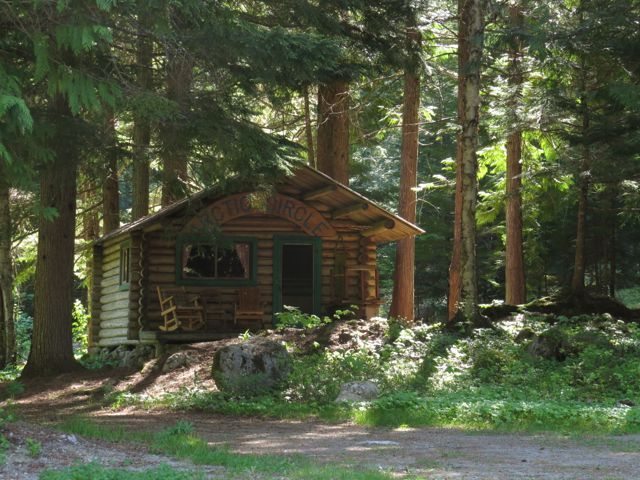 The sharp contrast between sun and shade can make photography a little tricky but it can also add a wonderful ambience. The climate is much warmer and wetter down here, and I timed my trip to catch a number of the forest floor flowers for which this area is famous.
Western star flower.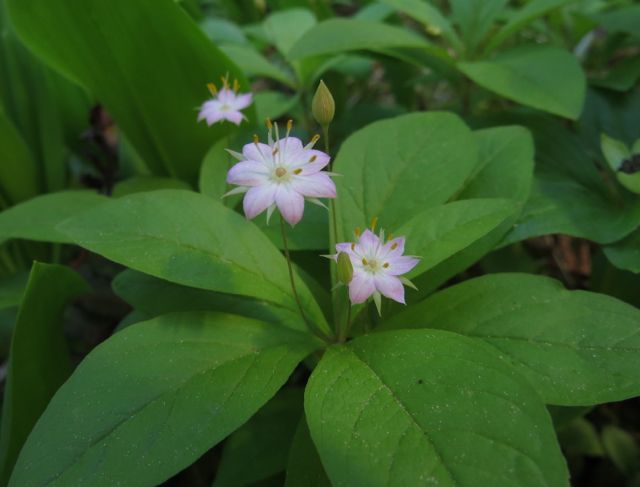 False solomon seal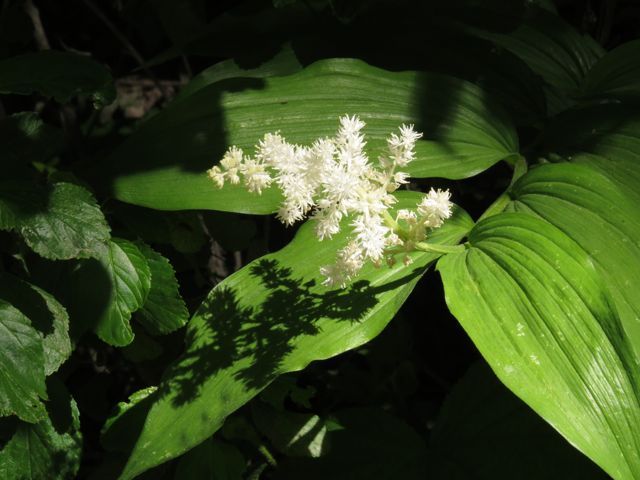 Star-flowered solomon seal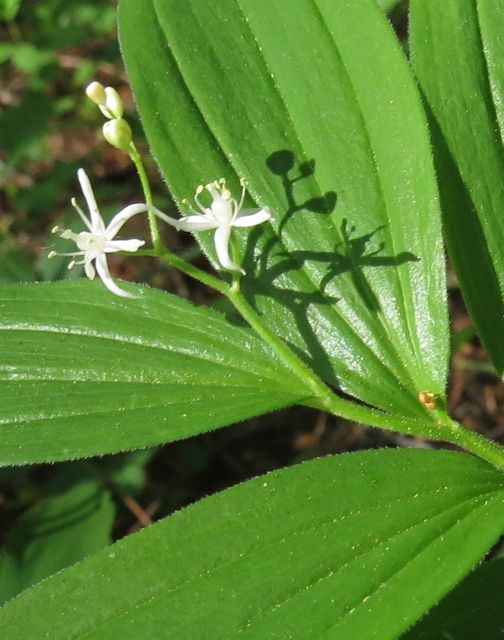 Heart-leaved arnica (yellow) and bunchberry.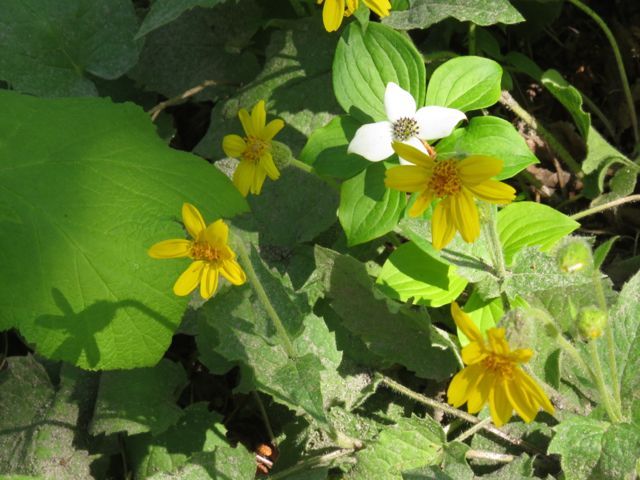 But the main species I had come to see were the orchids.  For some unknown reason, the mountain lady's slipper grows more prolifically here by a huge margin than anywhere else that I have heard of, even further down the valley.  There are literally thousands of them.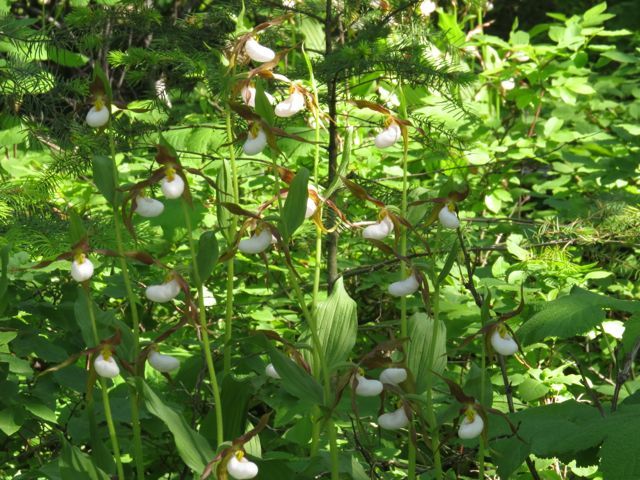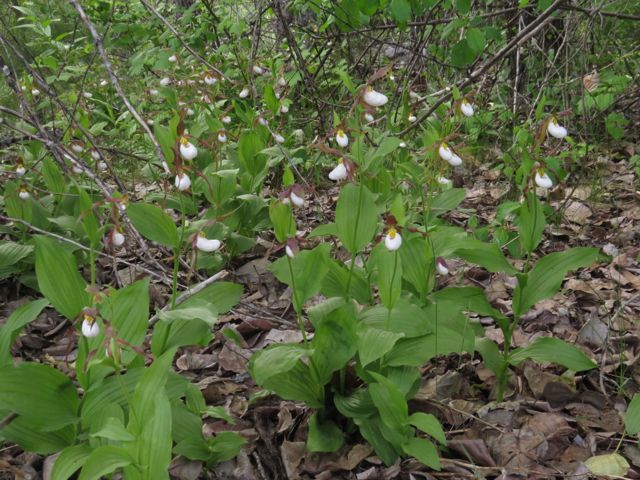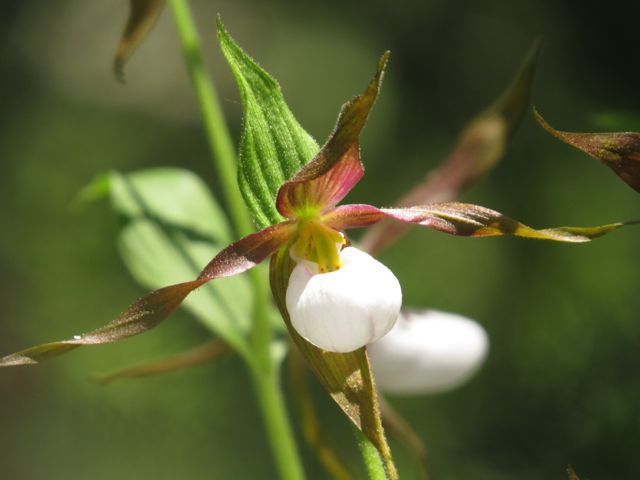 An earlier orchid, the Calypso, is usually prime right now, but on this early, dry spring, it was almost finished.  It likes mossy forest floors.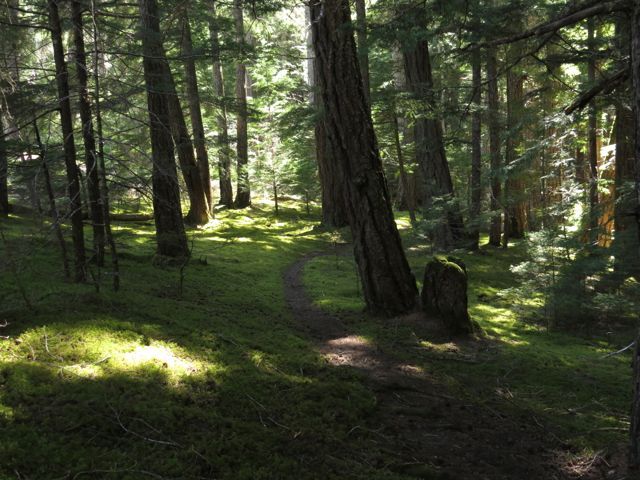 I found only two blooming specimens.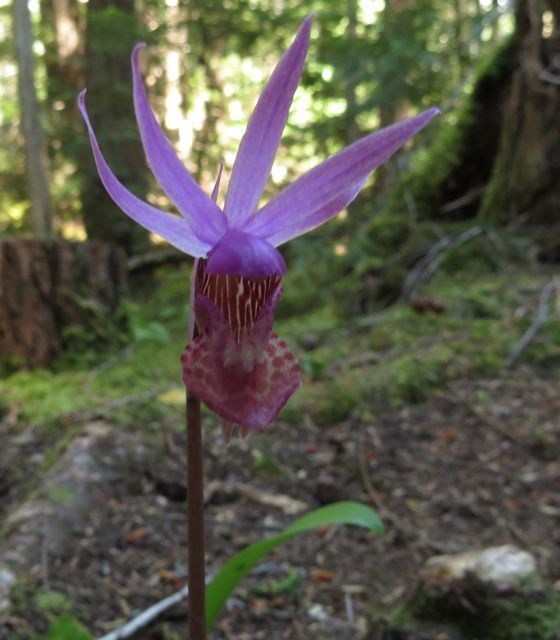 A third species of orchid was doing very well this year.  It is saprophytic (no green leaves: lives off decaying matter) and likes the habitat beneath the great douglas firs.  It is called the spotted corral root.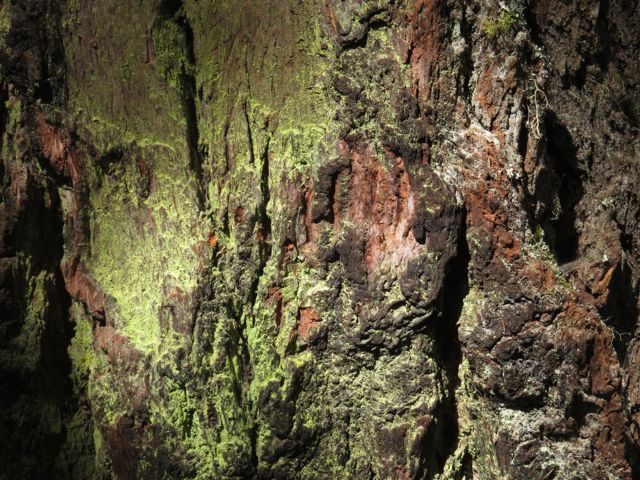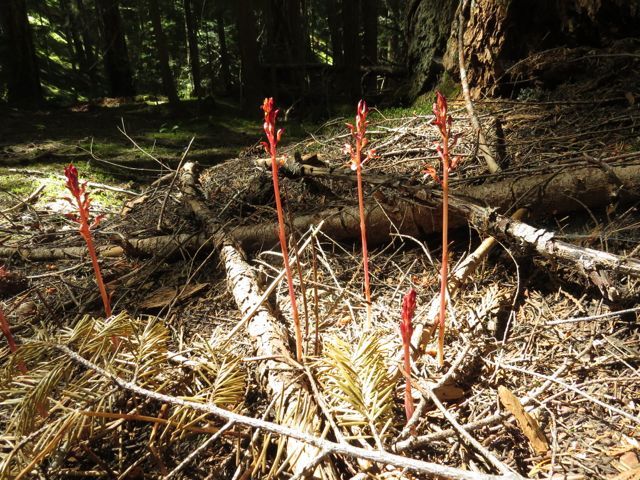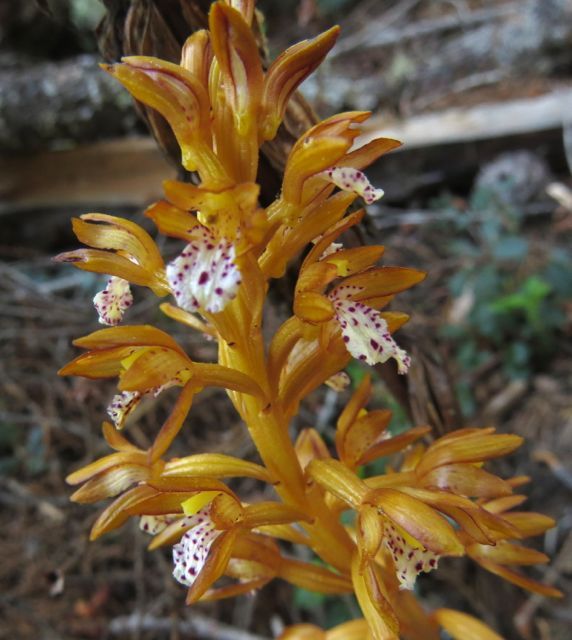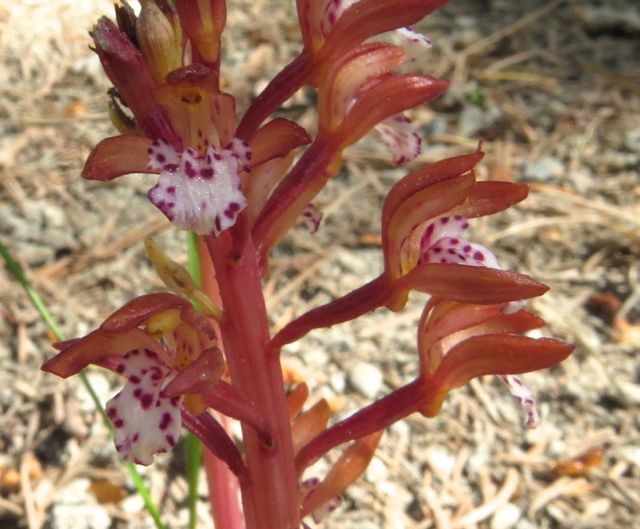 The deciduous trees were all fully leafed.  Now the conifers were starting to put out new shoots.
Douglas fir.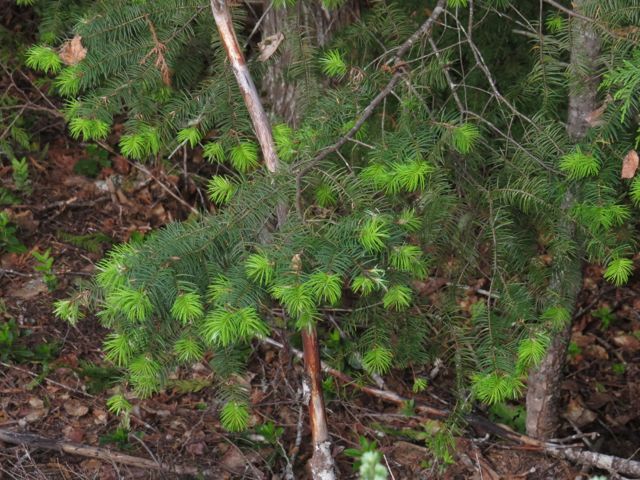 Western hemlock.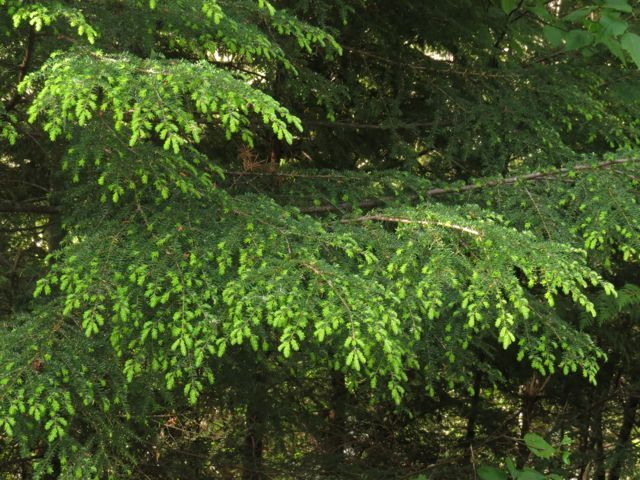 My new neighbours, Jade and Ryan, and the kids, Wren and Herb, came down to the Bella Coola Valley with me, and the next day we took the trail to the petroglyphs.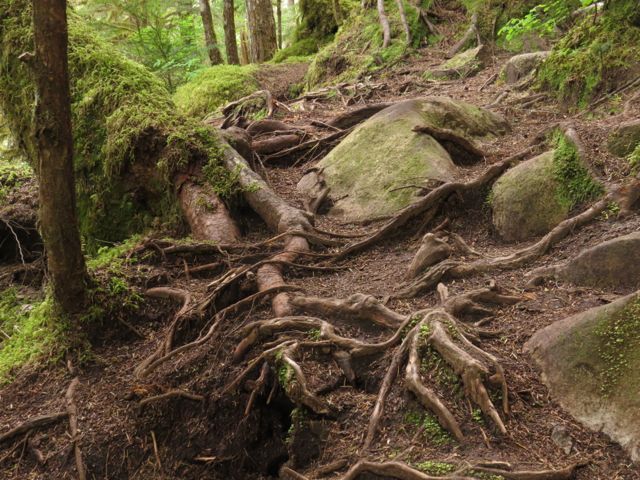 A couple of tiny creeks, one of them dry, are host to skunk cabbage.  The flowers had finished, but their distinctive skunk aroma was still quite powerful.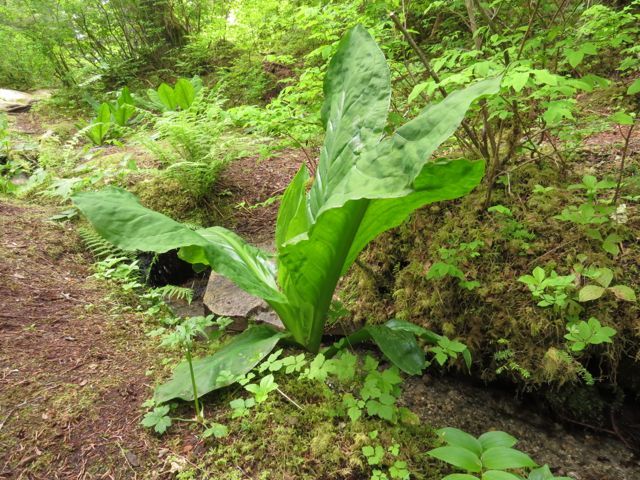 I have seen them so many times, but the Bella Coola petroglyphs are still absolutely fascinating.