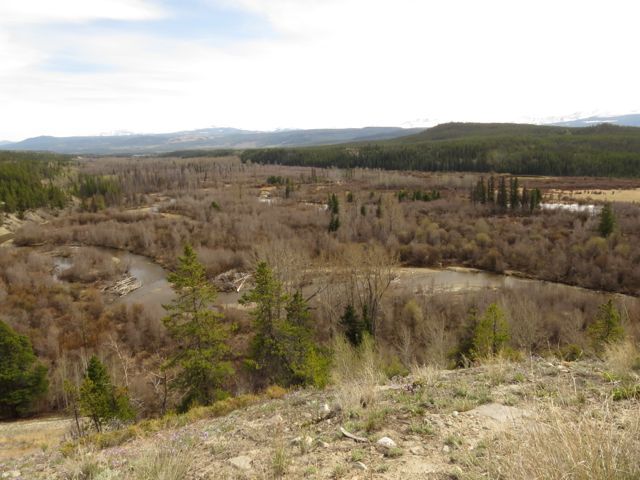 I have taken pictures of this view many times.  The green hill in the middle distance on the right is soon to hold our local internet tower.
The instigator is John Kerr.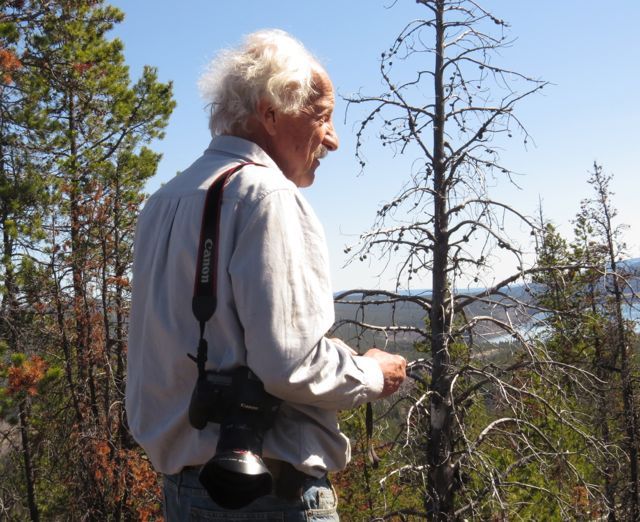 He has operated a tower for years in the Tatlayoko Valley south of Tatla Lake.  As well as the Kleena Kleene tower, he has also proposed one in another valley south of Tatla known as West Branch.  John asked for help to clear out an atv trail to the top of the hill from the highway 20 side.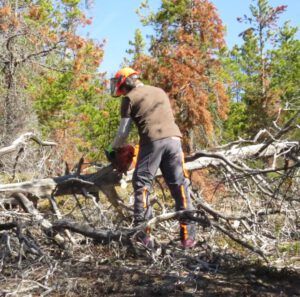 Near the top was a great view of One Eye Lake (named after Chief One Eye.)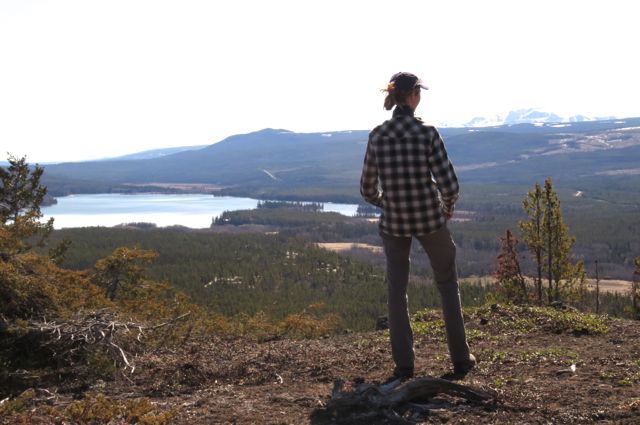 The summit.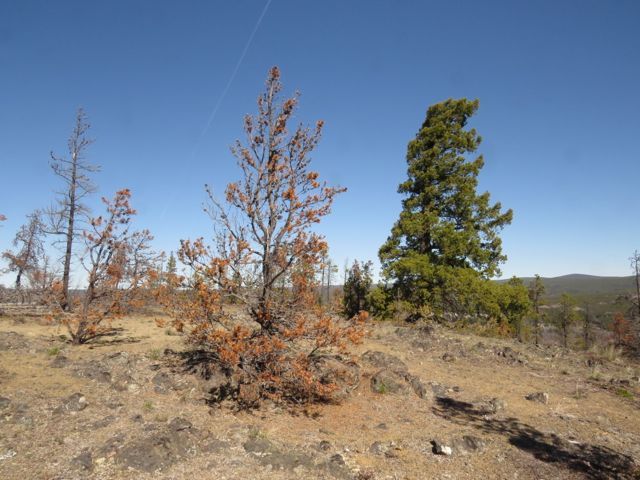 From a distance one can see a tree much taller than the rest.  A lot of the pines are dead with drought, but the fir is amazing.  They are not very common in this higher country.  Where it found enough water to survive is a mystery.  I told John that , no matter where the tower went, he was absolutely NOT ALLOWED TO CUT THAT FIR DOWN.
This is the view of Finger Peak from there.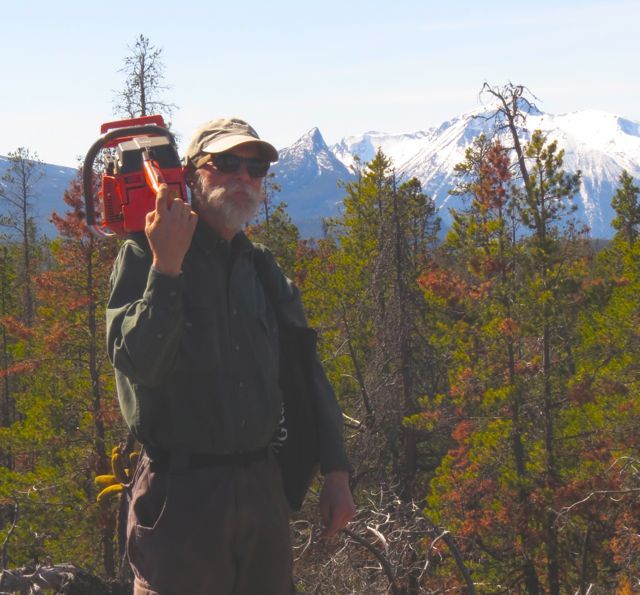 Here is the crew.  (We had a gorgeous day!)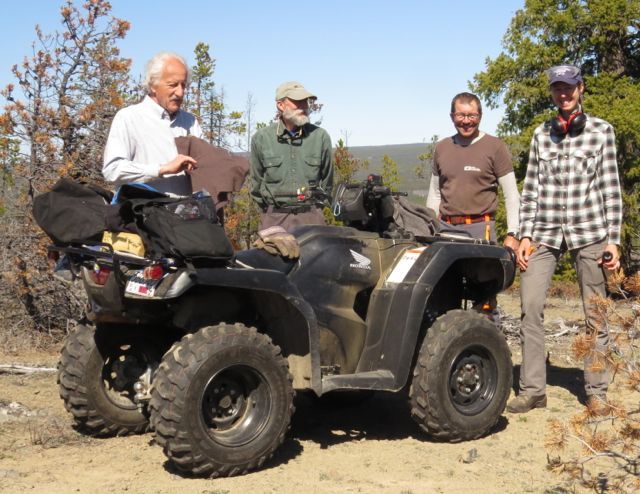 And the distant view of my house from the top!  I will likely have to cut a tree down to get a clear path to the tower.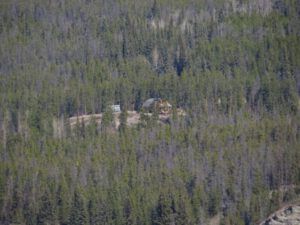 It will be a while before the tower is up and running.  Probably the end of summer some time.  John makes movies of our area, some of which I have shared with you on this blog.  Here is a bit of an idea of the process of installing the tower.