Despite quite a bit of rain, the ponds remained dry.  Harry is sitting in the bottom of one of them – hot after a run.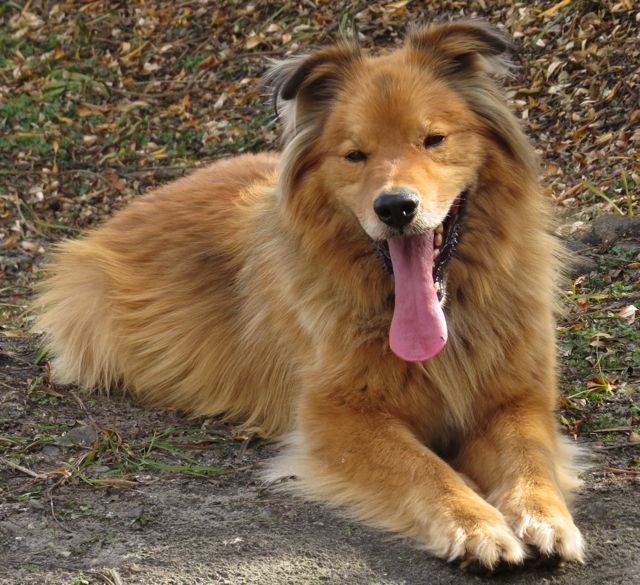 Then we got a real rain that lasted all day.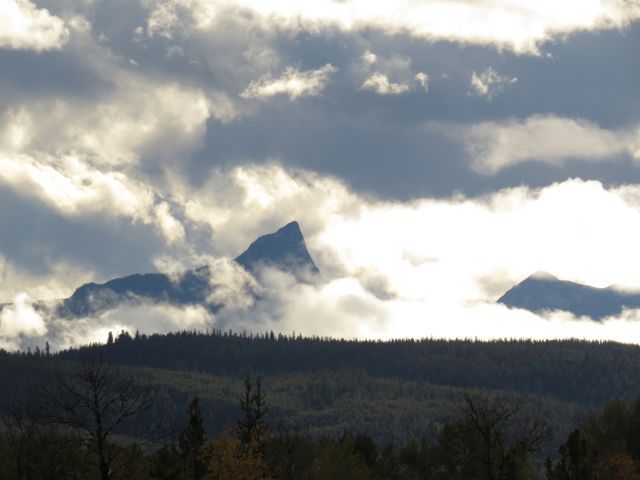 It put more fresh snow on the mountains (the Kleena Kleene post office.)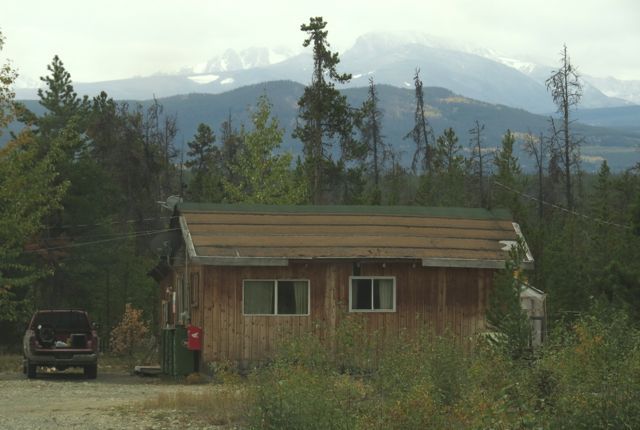 And finally, water came back into the ponds.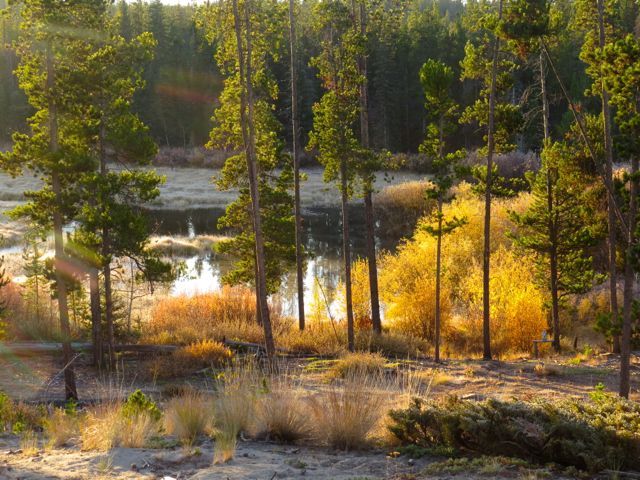 Immediately, they were full of ducks.  Mallards mostly but I think the smaller ones are teal.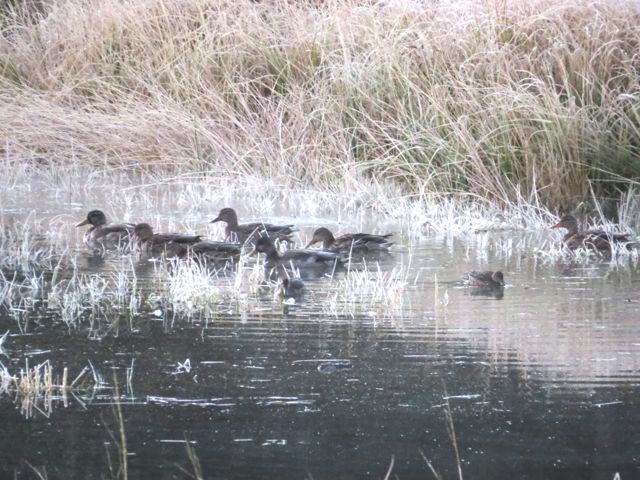 They were upending and feeding like mad – why does the sedge taste so much better when it is covered in water?
When it is dry, frost is hardly noticeable but the rain and frost combined produced some very pretty effects.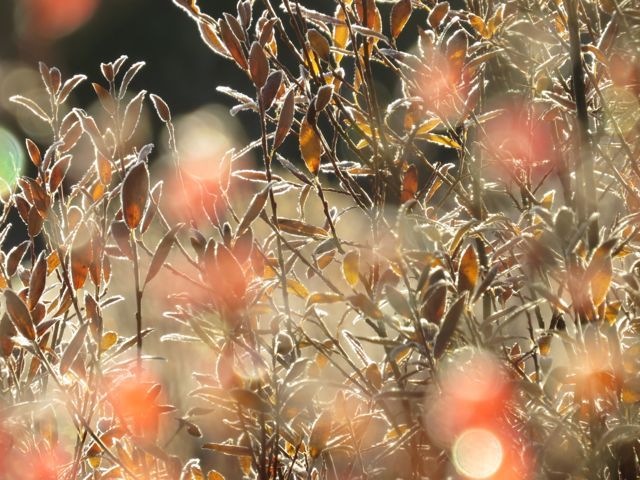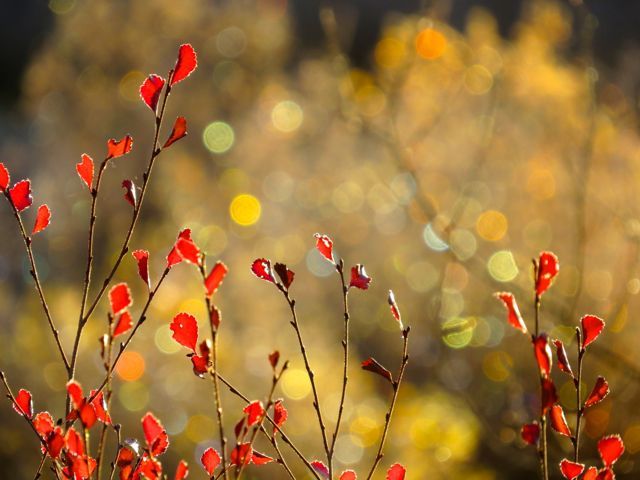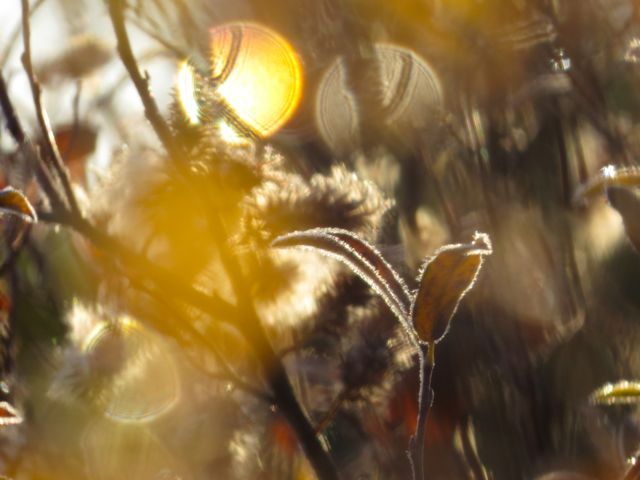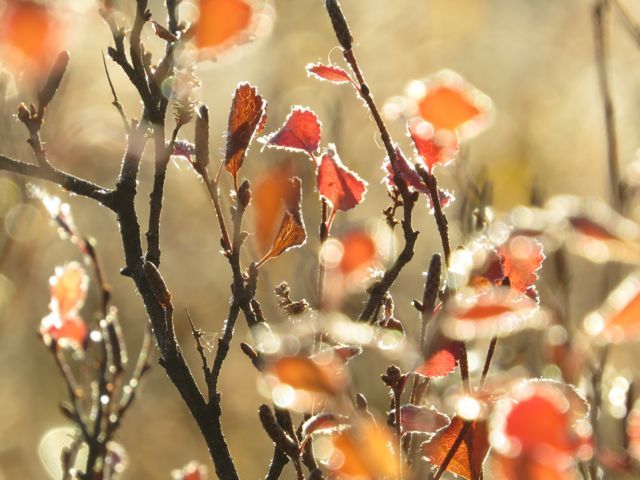 Mother Nature's Christmas lights.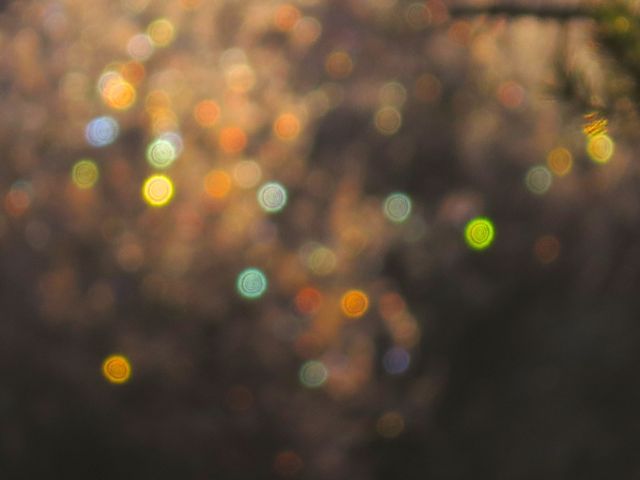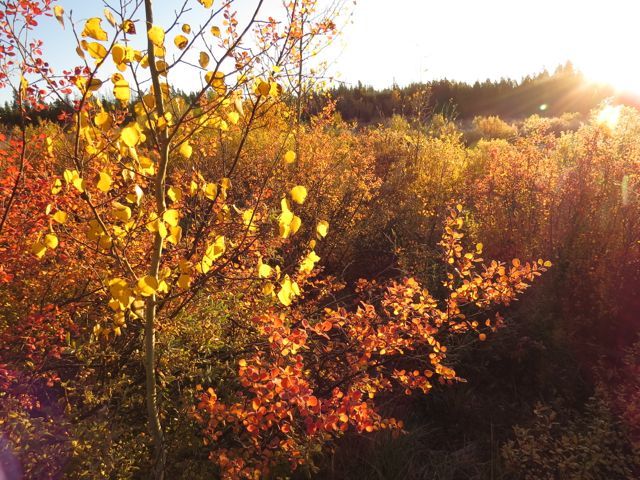 The day after the party was the full moon.  I kept an eye on the eastern sky in the evening, waiting for it to rise, and it seemed later than I anticipated.  Then, as the last of the daylight left the sky, I saw what appeared to be a very dull moon – was it cloudy?  But elsewhere there was not a cloud in the sky.  The moon was red, too, as if seen through the smoke of a forest fire.  Surely not after all that rain.  It was quite a while before I realized it must be an eclipse!  The following morning the moon set round as a pie plate over the western hills.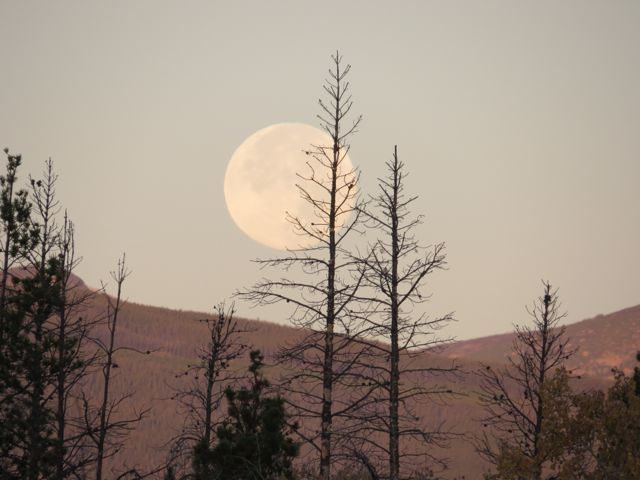 The fall continued somewhat drably.  Sunrises were, as always, beautiful.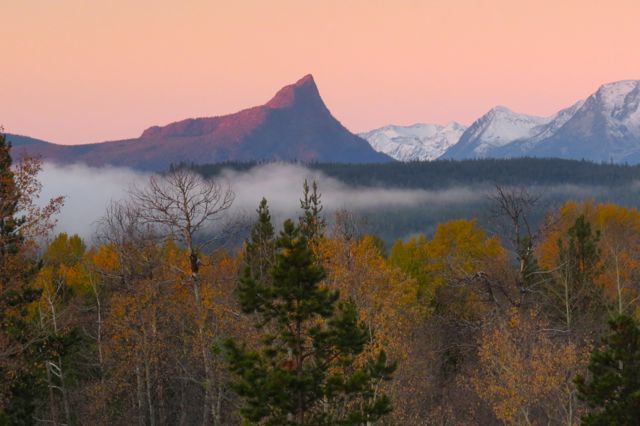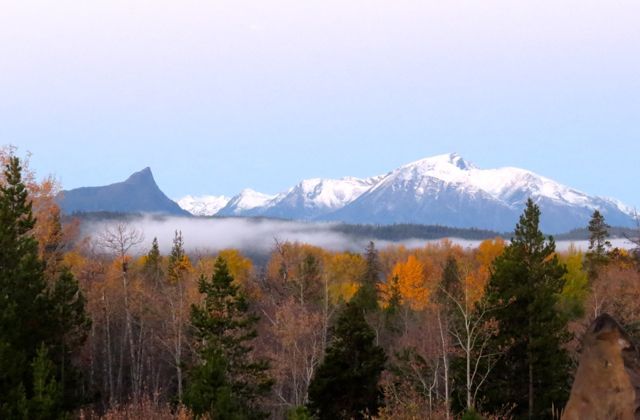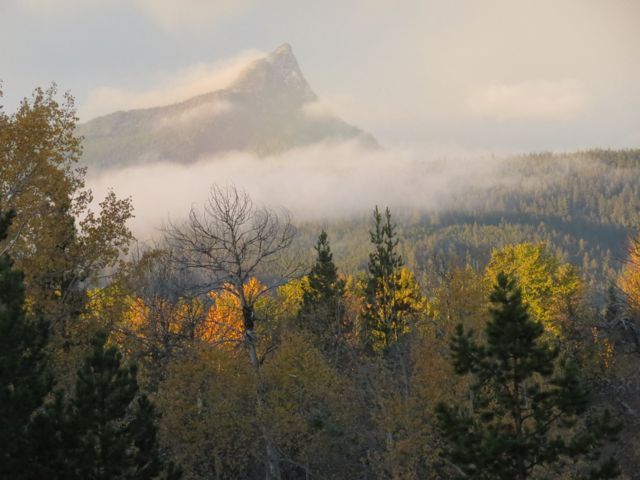 Then suddenly, the cottonwoods flared into a blaze of gold.  it was the last burst of fall.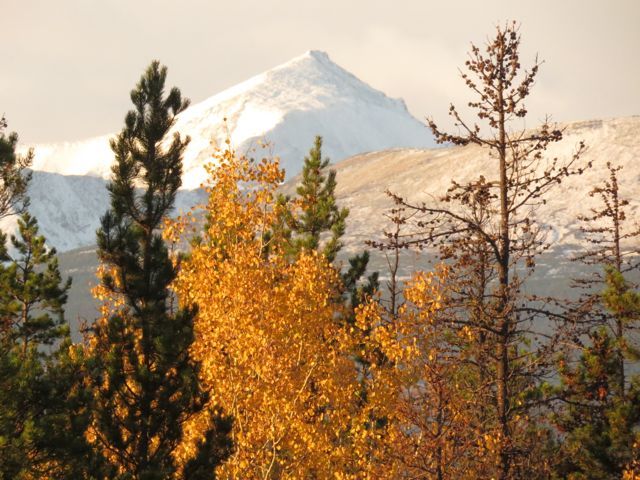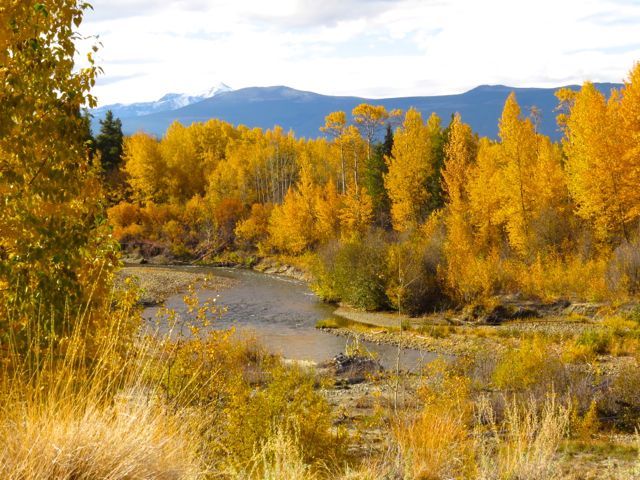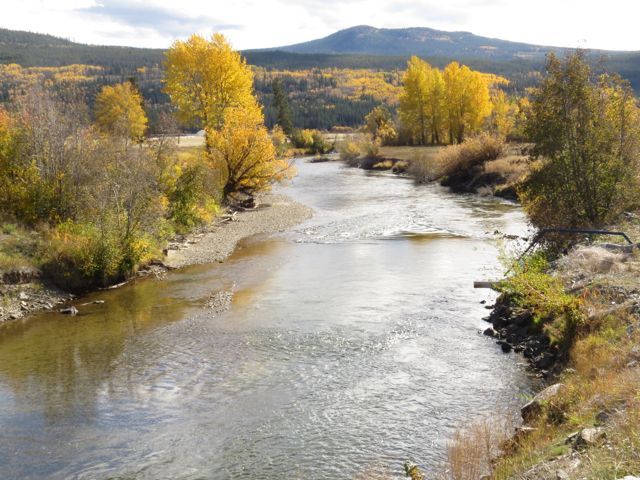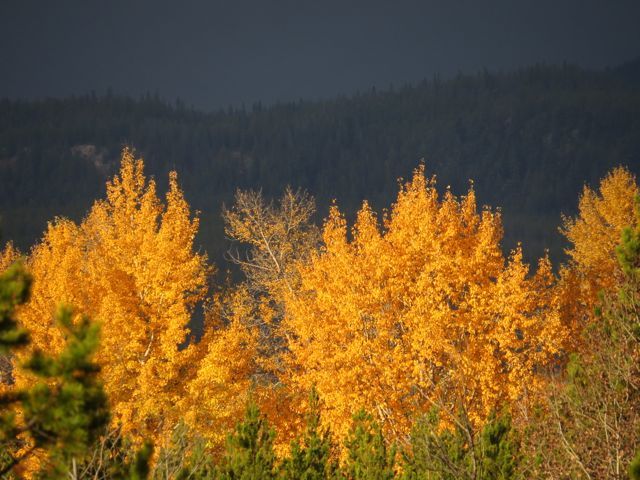 And I rushed up onto the north dunes….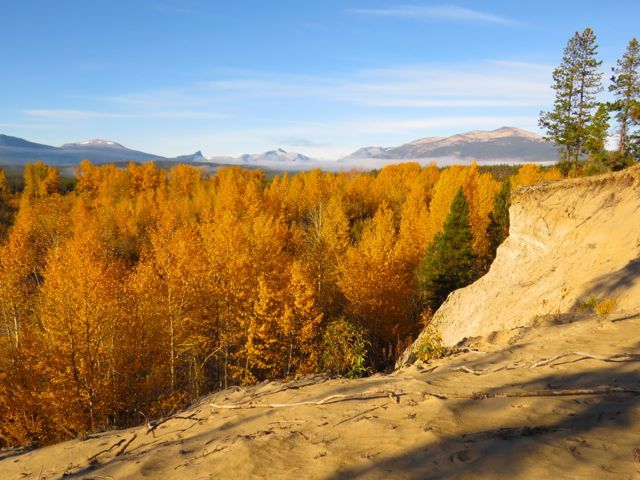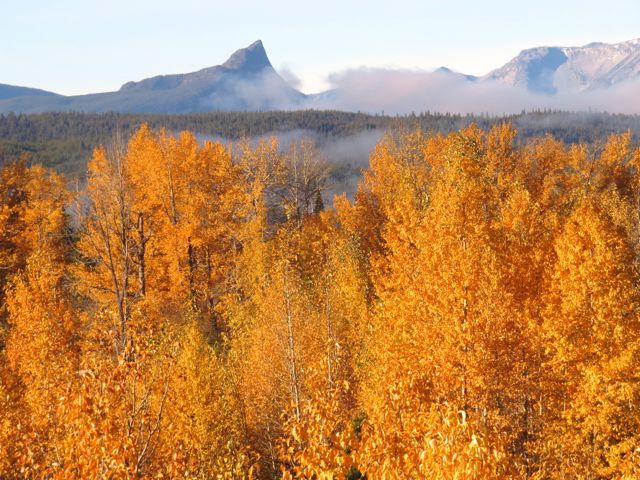 Fog over One-Eye Lake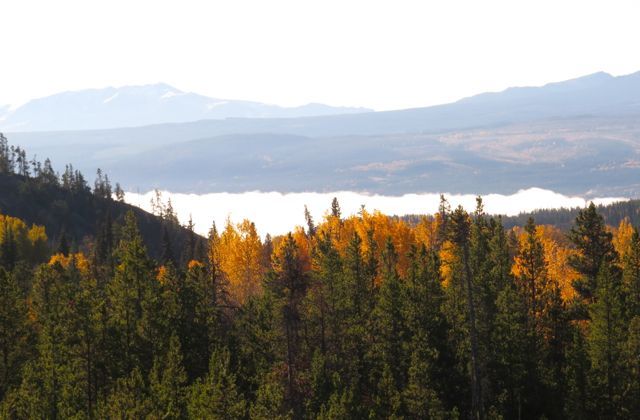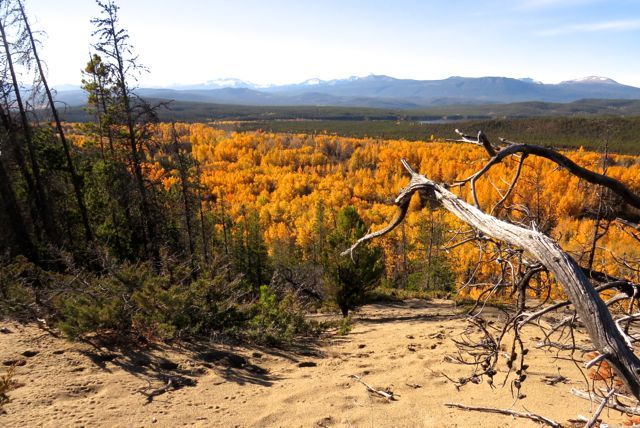 The next day I went down to the river.  Even as I took this picture, a strong wind was starting.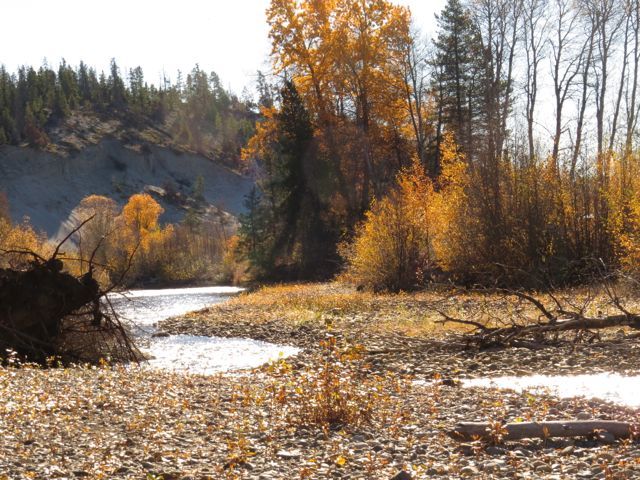 The leaves whirled into the river like golden snow.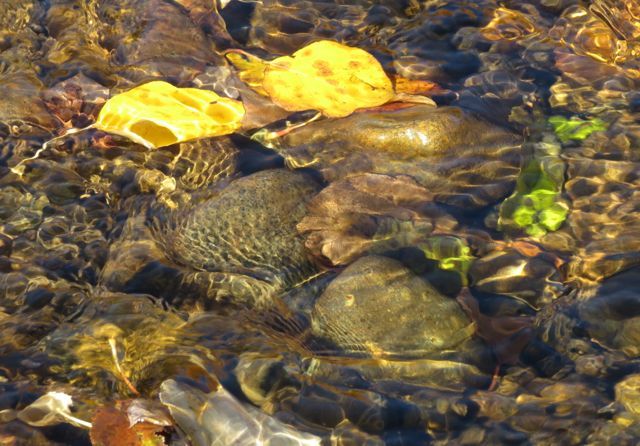 And this morning, the fall has almost gone.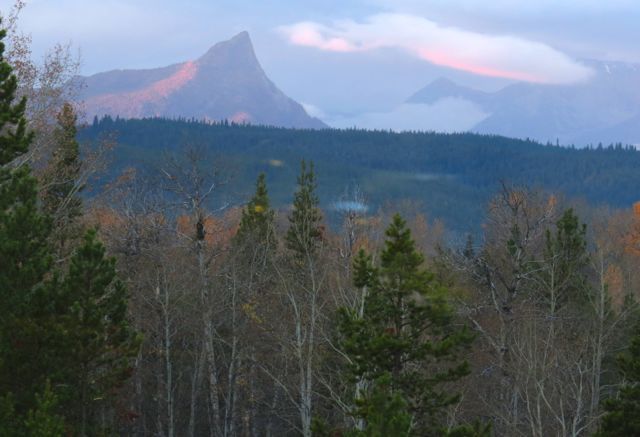 All we have now are the colours in the sky.