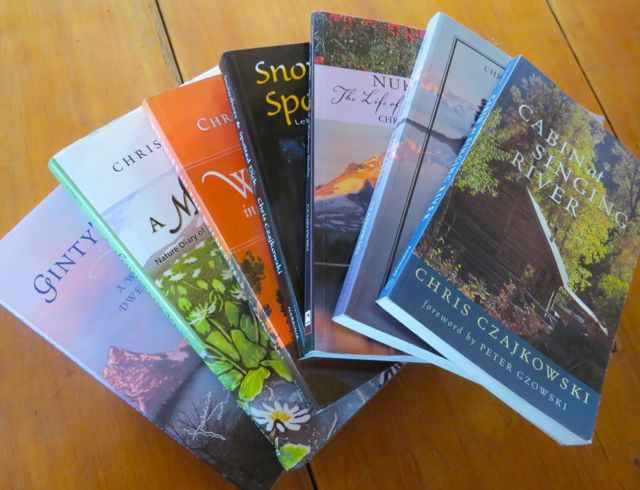 There have been some slight changes for my 2015 book tour.  I will no longer be going to Stewart.  So I will leave home on 13th October, stay a little west of Prince George with a friend, then drive to Hazelton for my first speaking engagement on 14th.  15th I will be speaking in Prince Rupert.  16th – 19th I will be staying with friends in both Prince Rupert and Terrace, and performing in Terrace on the 19th.  20th will be Smithers.  22nd Burns Lake, 23rd Vanderhoof, then home.
I have no new book out this year – Harry was too lazy about writing his memoir last winter.  So the slide show will be much the same as the one I gave through the lower mainland last fall.
For full details see the Book Tour Page.