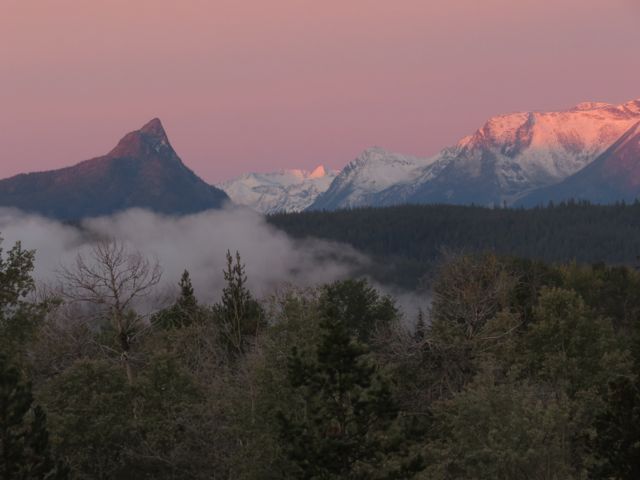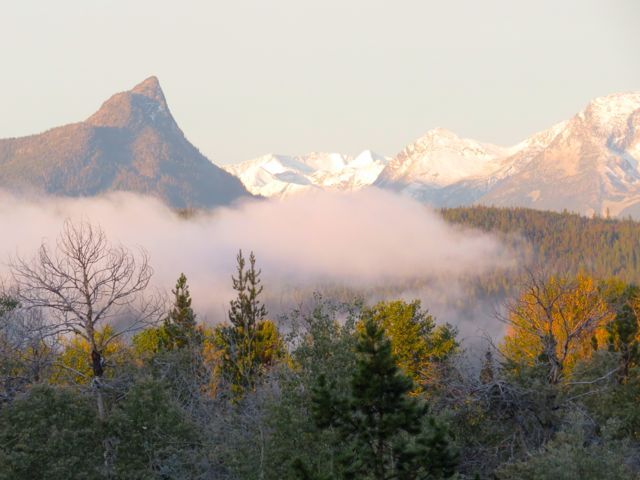 Suddenly, it's fall.  Where did the summer go?
The leaves have turned more than 2 weeks early.  I planned the housewarming party for the last weekend in September, hoping the fall colours would be good, but some years (like last year) they have barely started at that time.  This year I am wondering if they are going to last.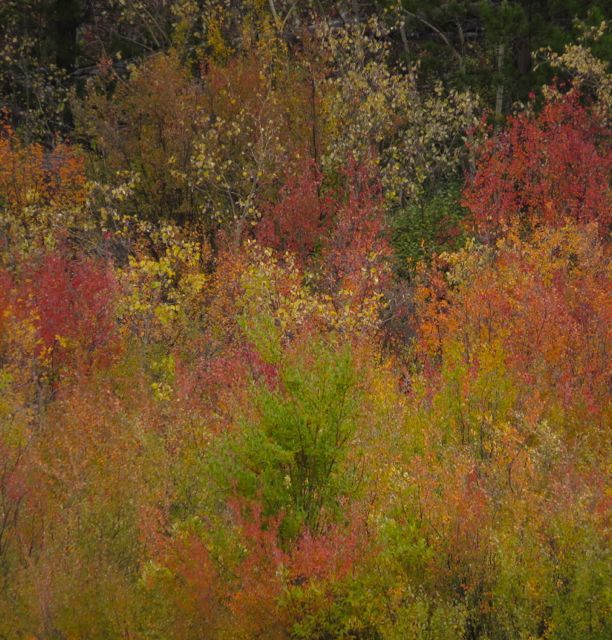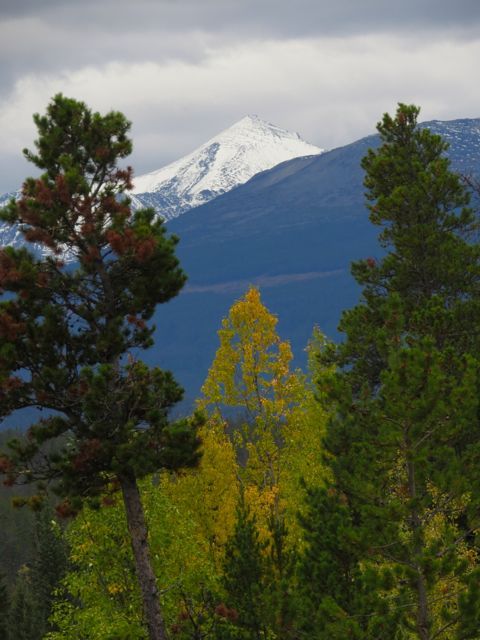 Jimmy had been with me for a month when I took him into Williams Lake to catch the bus. The drive in was one of the most spectacular I have ever had.  Not only were the colours beautiful, but slabs of mist over the lakes and rivers added a wonderful element.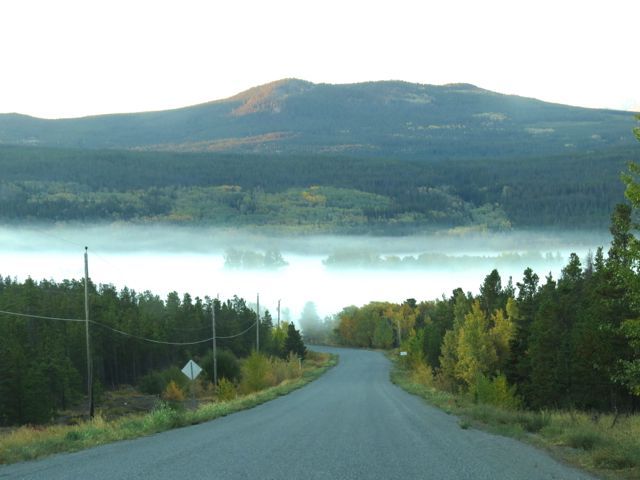 (Jimmy is not by nature an early riser.  He finally got to see the sunrise!)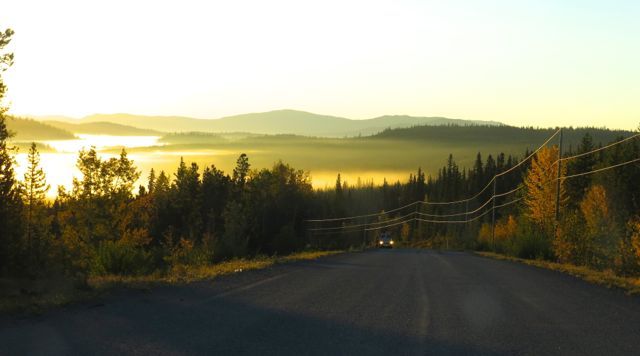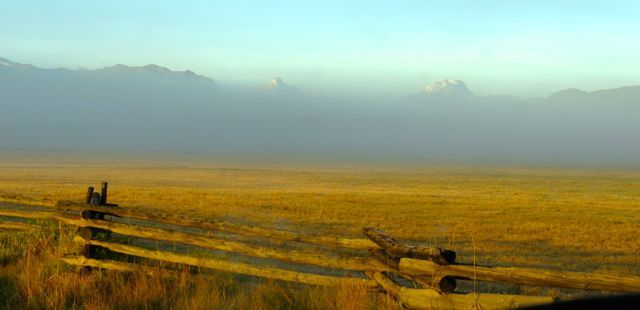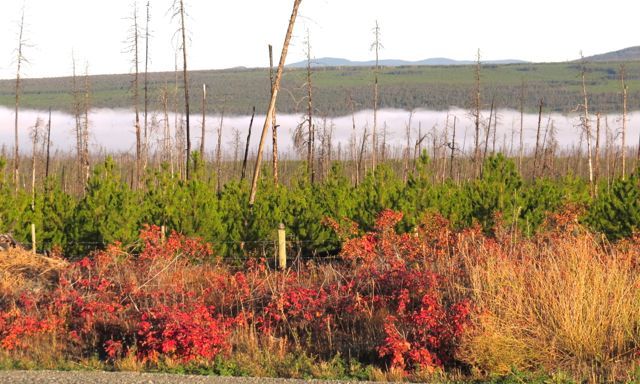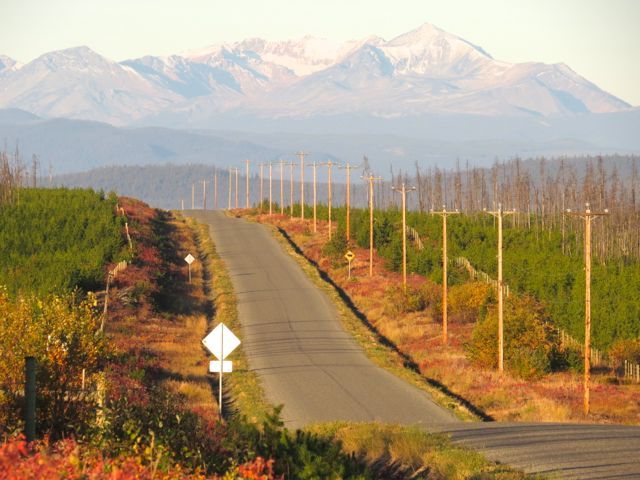 I took a picture from the same place in the spring – when the wild roses were blooming.  Now their leaves have turned red.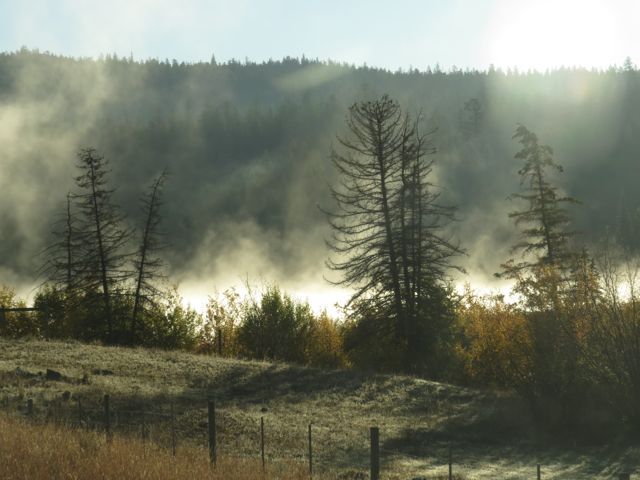 It was at this point that Jimmy became worried that I was stopping so much to take photographs he would miss his bus!
Town was stinking hot!  After temps in the low 20Cs, it suddenly jumped to 30C again – at one point, along the road, the thermometre registered 33C.  Fortunately, is was not to last long.
I had a lot to do in town and was quite late coming home so got the strong evening light on the fall colours, too.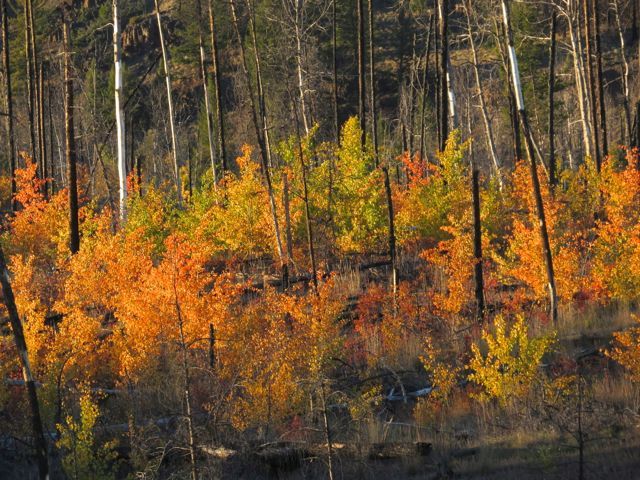 As the sun went down, a sundog was revealed.  It was still pretty hot on earth, but these effects happen when there are ice crystals in the sky.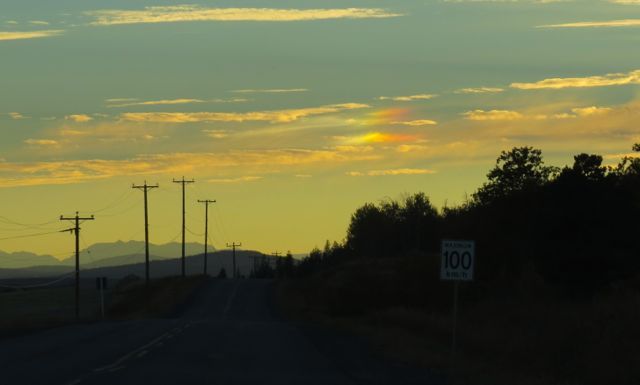 It was already quite dark when I came across this young black bear eating rosehips.  I, and others, had seen him before.  He is looking skinny.  Bears need their mothers to survive the winter so I don't know if he'll make it alone or not.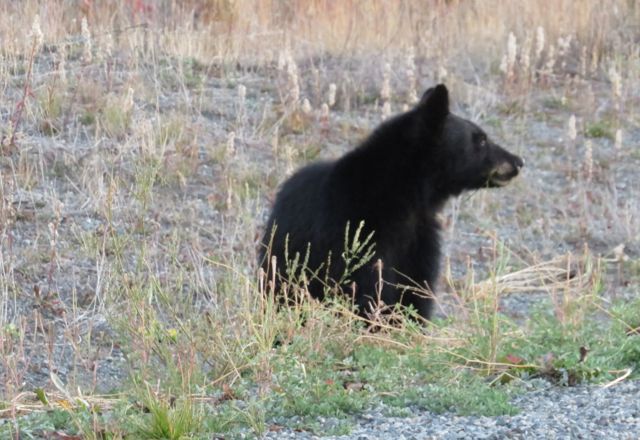 This morning, my meadow was lovely.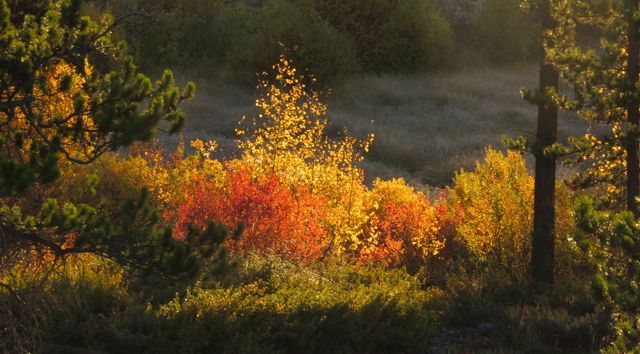 There is no question that the fall has come.