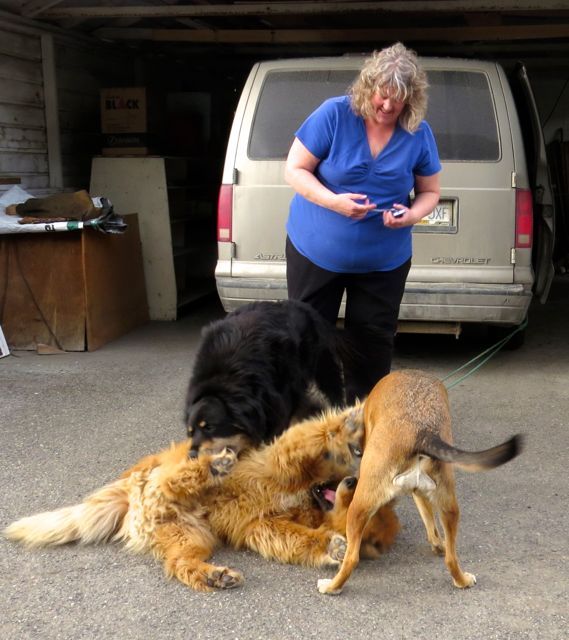 Although Harry has not been very diligent in writing his memoirs this winter, I wanted to meet his rescuer and see where he was born.  DR has rescued hundreds of animals both wild and tame.  All locals know that, if there is an animal in trouble, they should contact DR.  She lives in Spences Bridge. (The third dog belongs to my hosts.)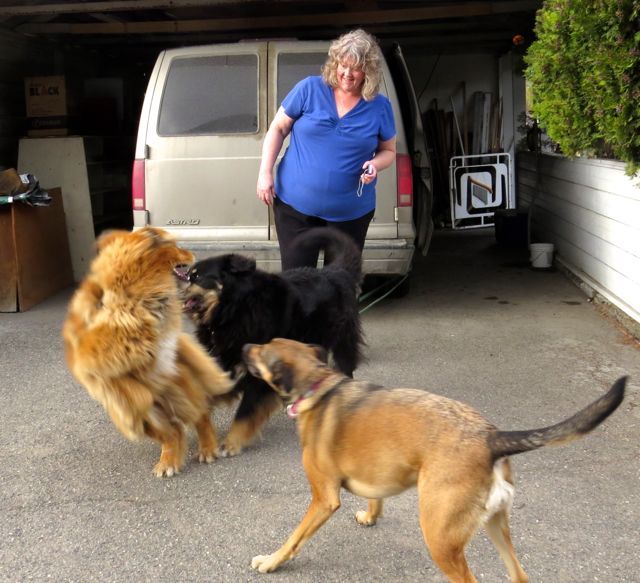 Needless to say, when I set off on my 7-hour journey, it was snowing again.  All the signs were plastered – one could only guess what they said!.The skin of slush and snow was very slick.  Deer kept leaping from the roadside.
Towards Williams Lake, I finally dropped out of it.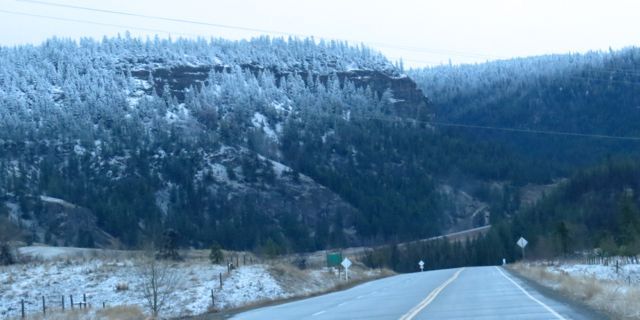 South of Williams Lake, I soon entered the dry central interior of BC.  The snow was now only a small skiff high on the mountain tops.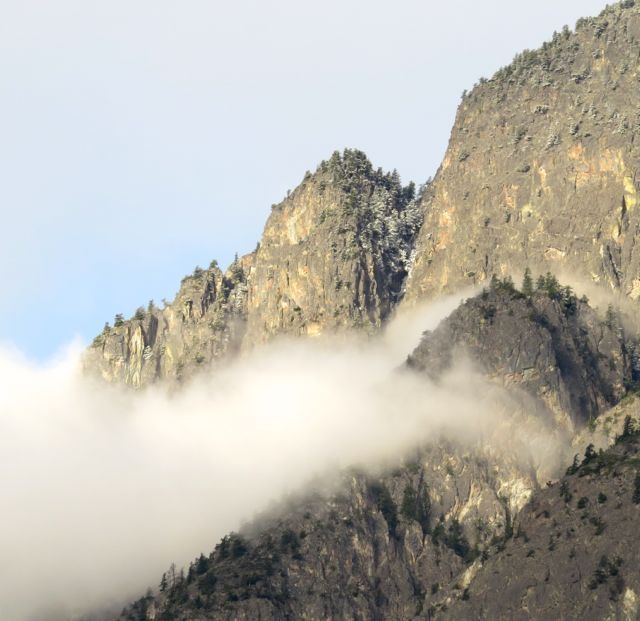 Spences Bridge used to be an important railway town.  Its straggling, funky buildings are jammed in a narrow line between Highway 1 and the railroad.  The railroad abuts the Fraser River, and on the far side is another railway line and another road, squeezed in before the dry mountains soar again.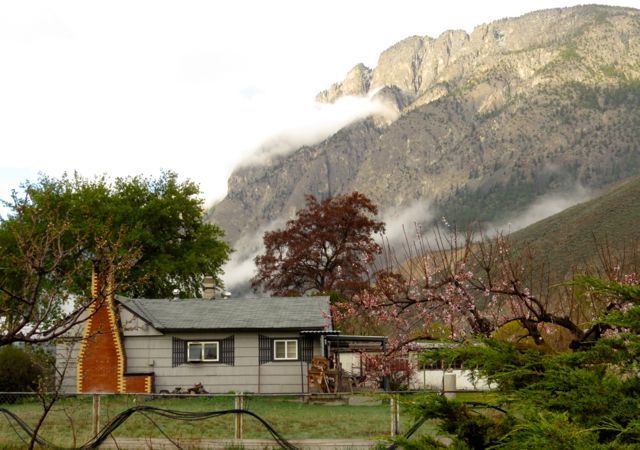 It is warm down there!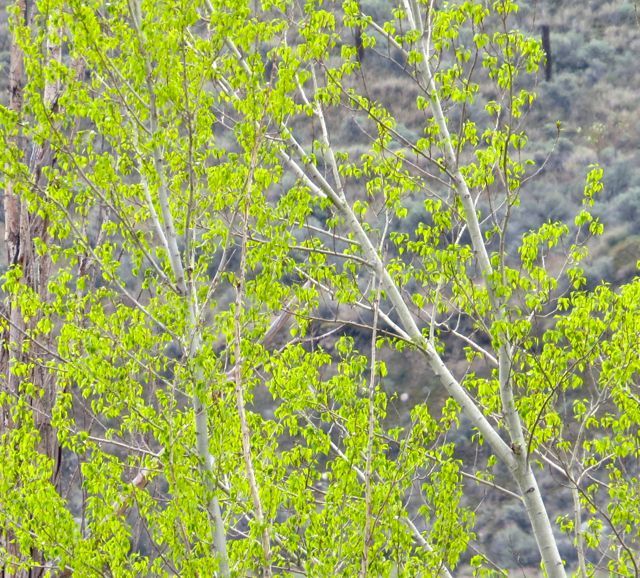 Apricot blossoms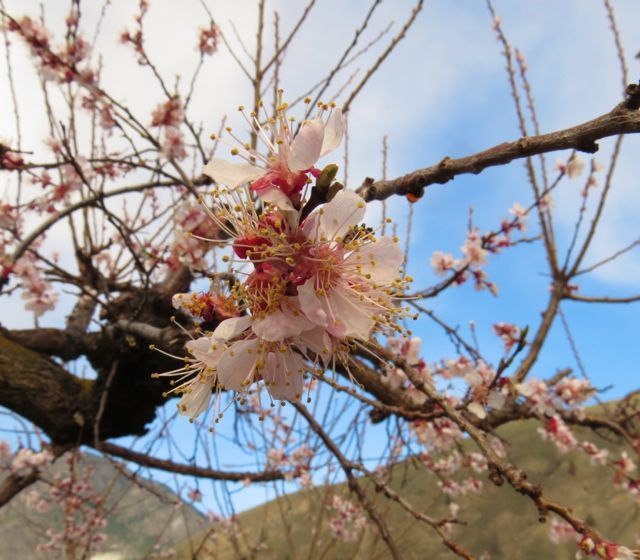 And everywhere, millions of saskatoons in flower.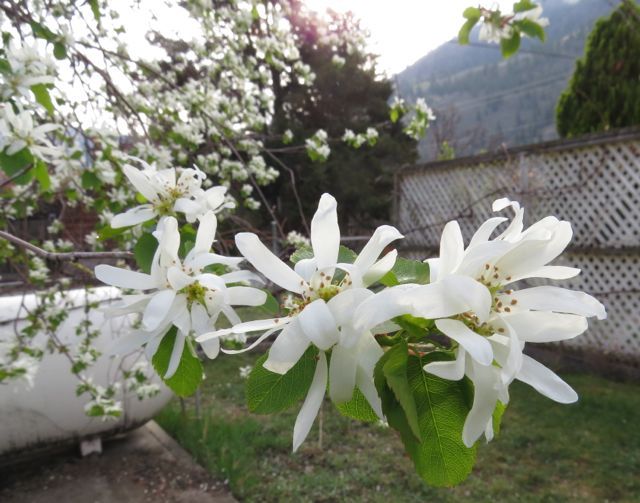 Harry, however, wasn't rescued in Spences Bridge but in Lytton, 35 km further south.  We plunged into the canyon.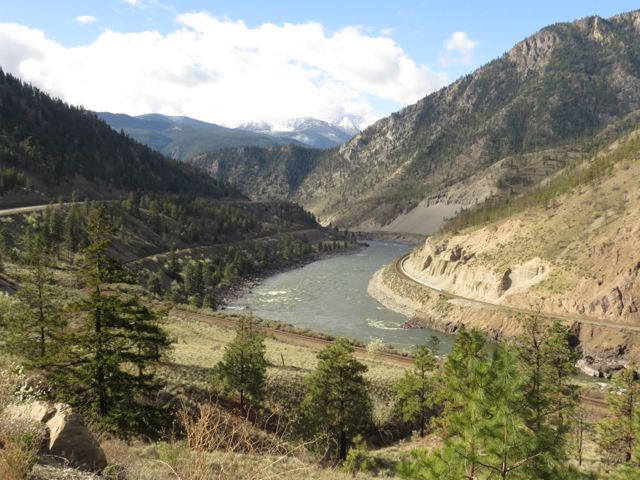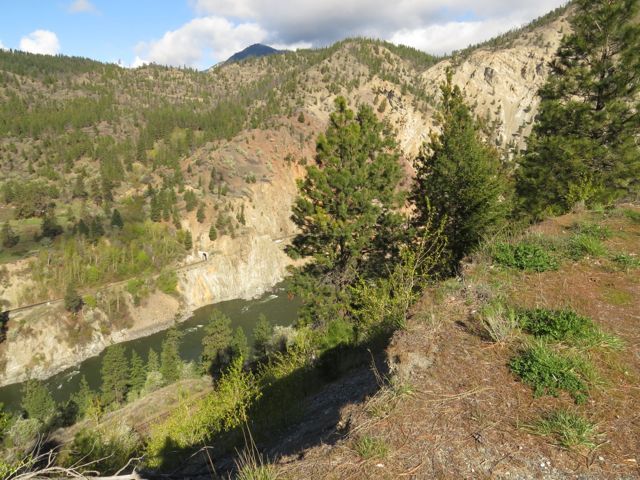 I was thrilled to see the balsamroot daisies out!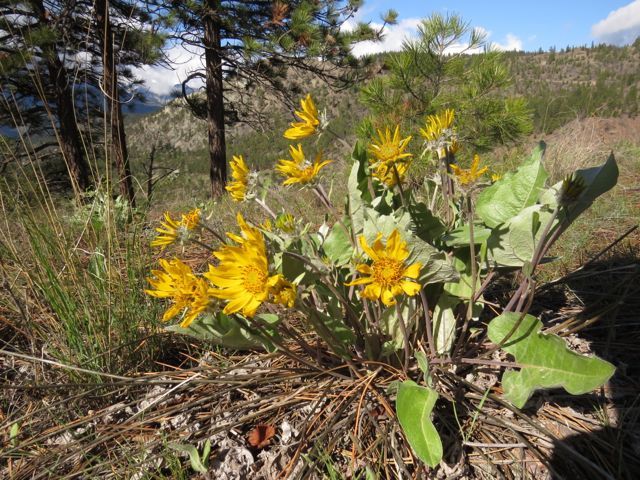 I gave a slide show to a school on the reserve.  Then Harry's rescuer took me to the place where he hung out after he was abandoned.  First we had to cross the river by a ferry that was tied to cables stretched across the river, and driven by the river's current.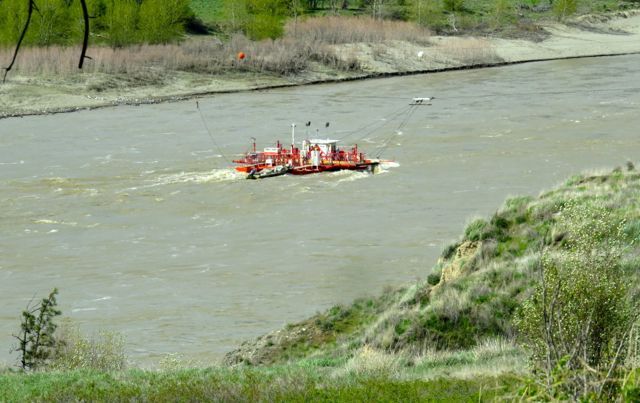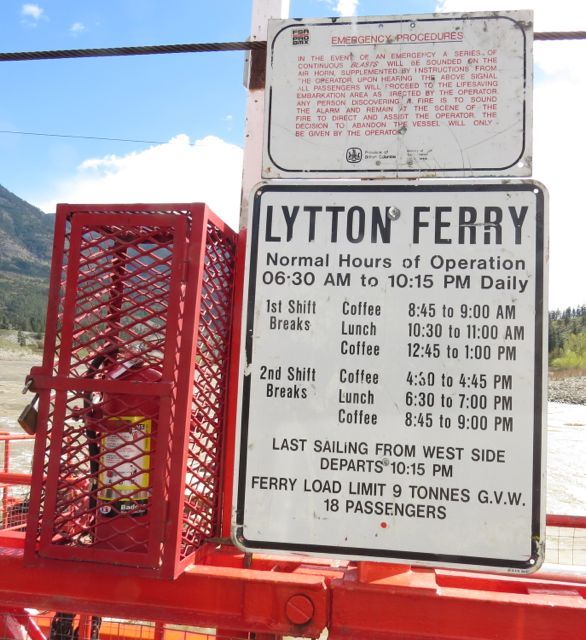 The river is high right now, and if there are too many logs whirling down it, the ferry has to stop.  Here's a river Ogopogo.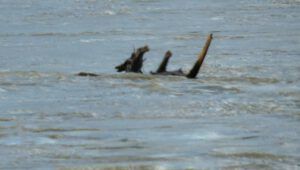 The ferry takes 2 small cars or one larger vehicle.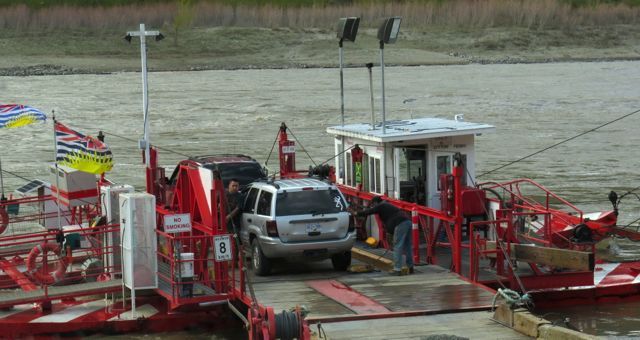 Across the river was the place where Harry hung out. The light on the Saskatoons was lovely.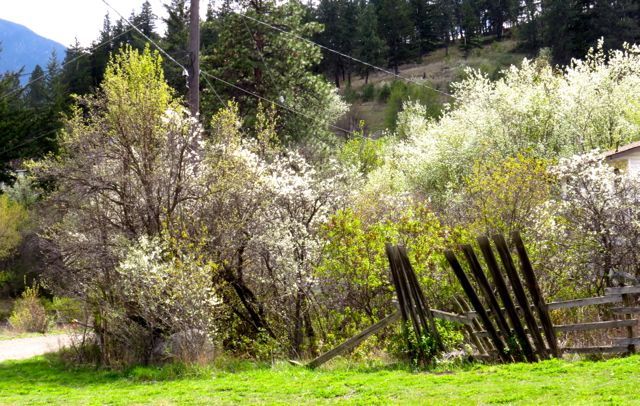 An RCMP officer told DR about Harry. She took him home, where she already had 9 other dogs and various other animals.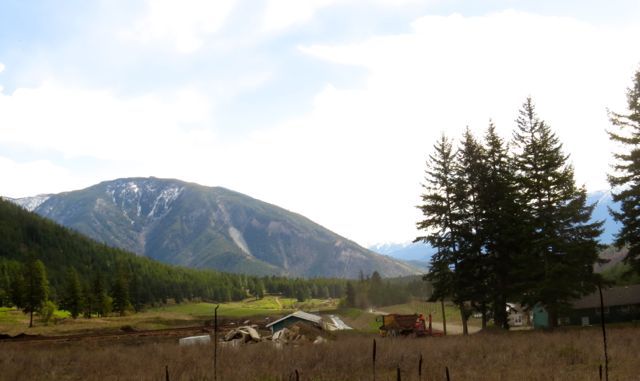 Harry spent several months there before he was flown to me at Anahim Lake.  DR loved this place, but the landlord sold it to a composting company.  Vancouver's difficult-to-compost food waste is dumped here.  It is very well managed, but the smell is not too great.  So DR now lives in Spences Bridge.  It was great to meet everyone and get all this background material.
On my way home, I got a new dog.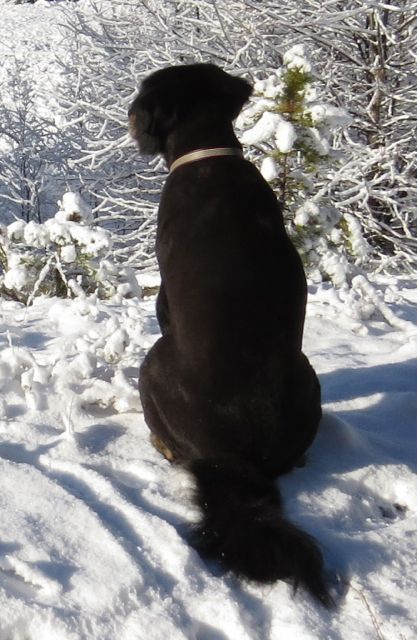 Do you recognize him?  It is Badger – he's been shaved!  I took both dogs to LA Doggy Shop in Williams Lake.  They advertise that no dog is too big or dirty.  They spent hours brushing Harry out.  He had to have his belly shaved but he looks beautiful.  It was easier to deal with Badger by shaving him all over.  I had it done now as I figured if they were too naked during bug season, they would be tormented.  This way the hair will grow back enough to protect them.  It was quite warm when I left, but of course, when I got home, it snowed again.