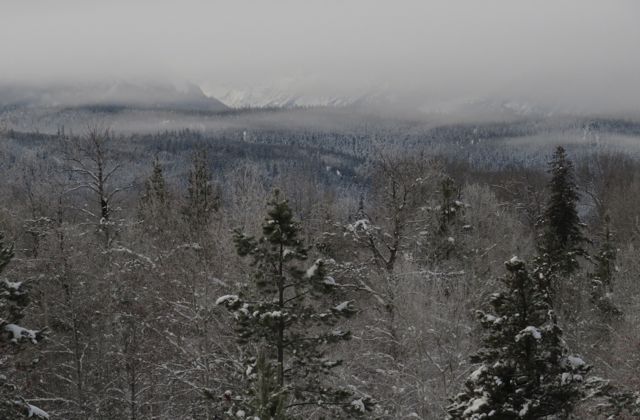 The end of December was mainly dull as the ice fog closed in again.  Every gleam of light had me reaching for the camera.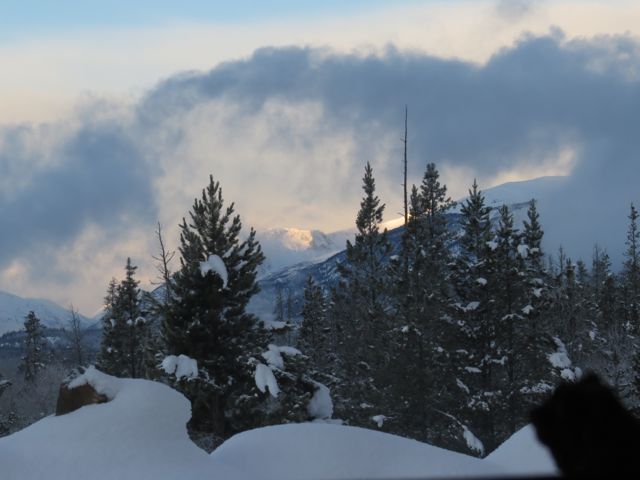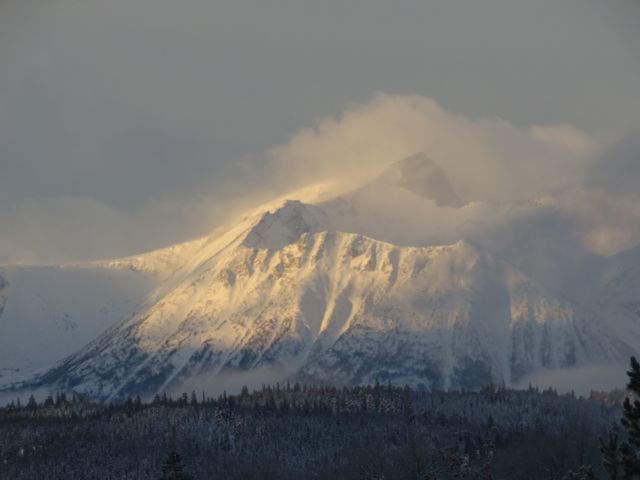 Once we had a full hour of sun in the afternoon.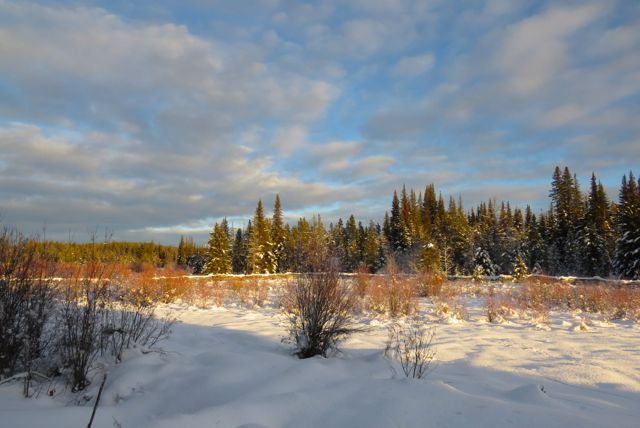 But mostly the fog hung around.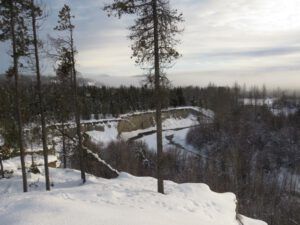 And I had to find beauty in grey.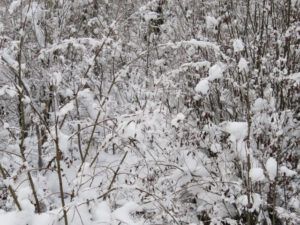 On 24th December, I went to Nimpo Lake for mail.  I had been told the previous Friday that there would be a delivery day (it normally comes Monday, Wednesday, and Friday), but when I arrived it was to find everything closed up.  The schedule had been changed so the driver did not have to work on Christmas Eve.  Fair enough, but as it is an 80-minute round trip for me to get to the P O, I was annoyed.  I have complained to the carrier that people like me need at least 2 weeks' notice.  They insisted it was sent – but we never got the info.
Highway 20 was well-sanded and fast to drive.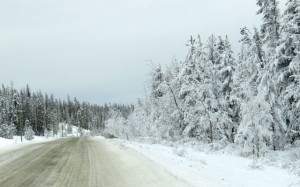 On the shady side, there were still untouched patches of hoar frost.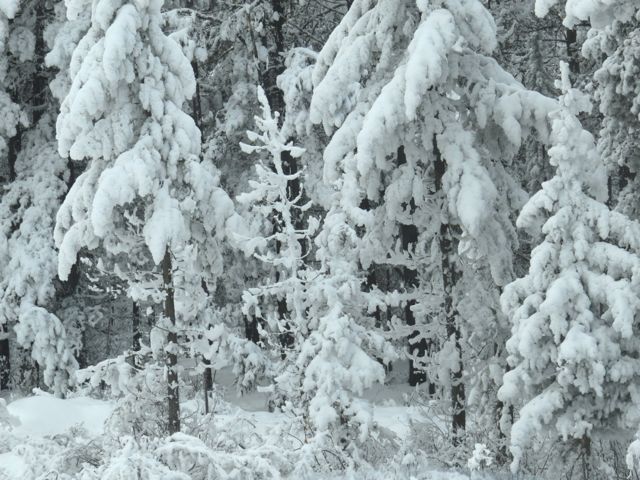 That evening, I drove 40 minutes in the opposite direction to the log church at Tatla where they had a carol service and a turkey supper.  It is a very active church.  I am not a church member, but like all the other pagans, I enjoy singing, and I won't say no to a turkey dinner!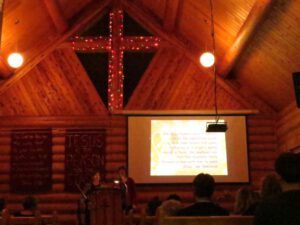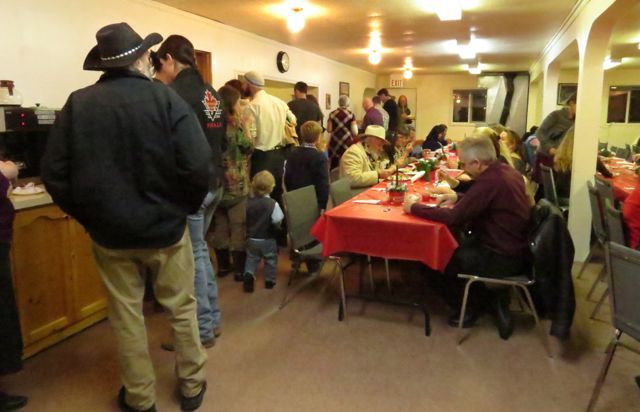 I had a virtual Christmas on the 25th, sending solstice message to all my correspondents.  The dull weather was giving me power problems of course, and I ran the generator so I could stay on line all day.  I did not expect anyone to come and rush to rescue me over Christmas, however, I found out about an electrician who lives in Williams Lake, but who sometimes comes out to the Chilcotin, and who had had quite a lot of experience with solar set-ups.  His is a word-of-mouth business – no website – so it was a bit difficult tracking him down. He did have email, however, and over a period of a few days I sent him photos of every bit of my system.  All it needed was the right picture.  He noted that a single small switch was off instead of on.  As soon as I rectified that, I could charge the batteries with the generator to my hearts' content.  Isn't email wonderful?  A friend sent me this article from the Tyee News about Living Off the Grid.
Finally, on the evening of the 28th, the sky cleared.  I could see the sunset for the first time, it seemed, in weeks.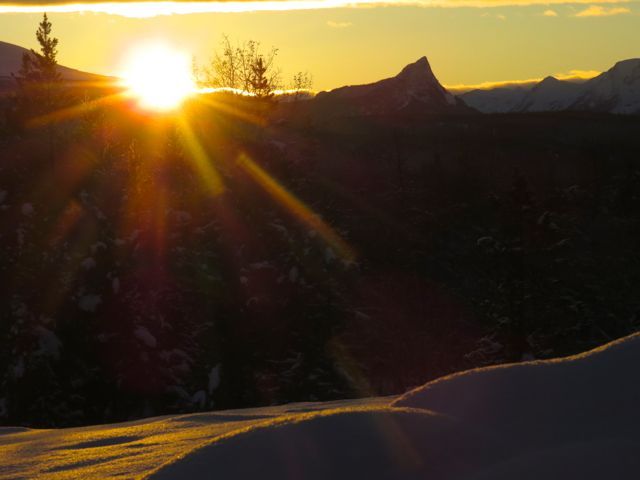 The temperature the following morning was down to -28C, but there was not a cloud in the sky.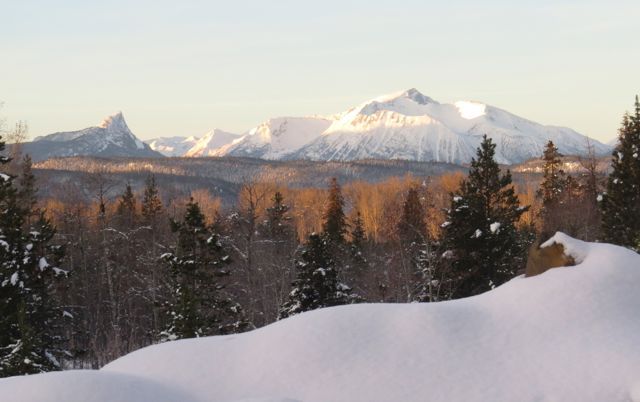 I waited until it had warmed about ten degrees, then off I went for a  snowshoe.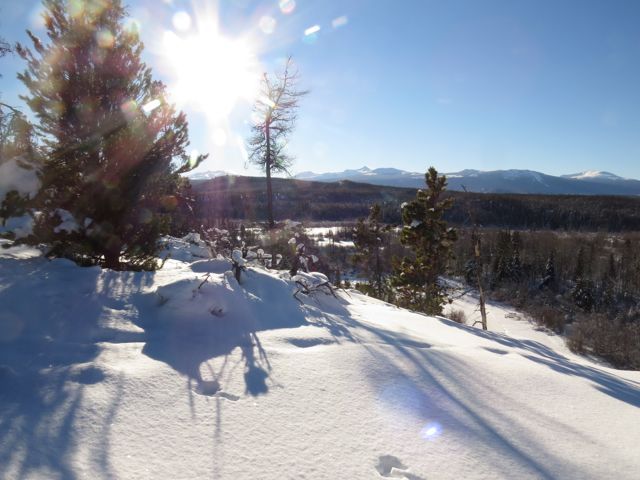 How the world comes alive with a bit of sun!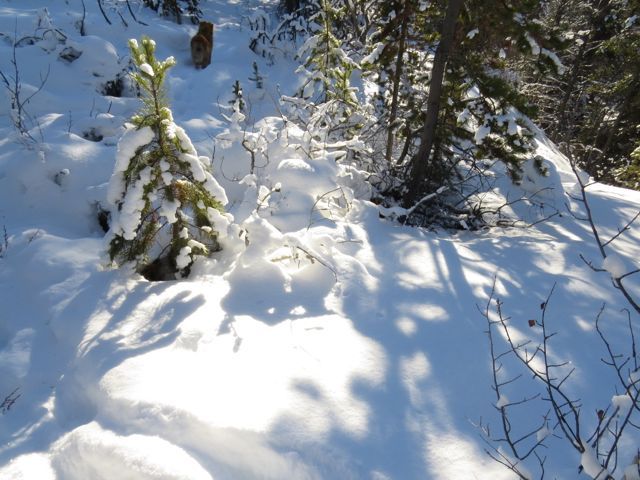 A leaf that the fall forgot!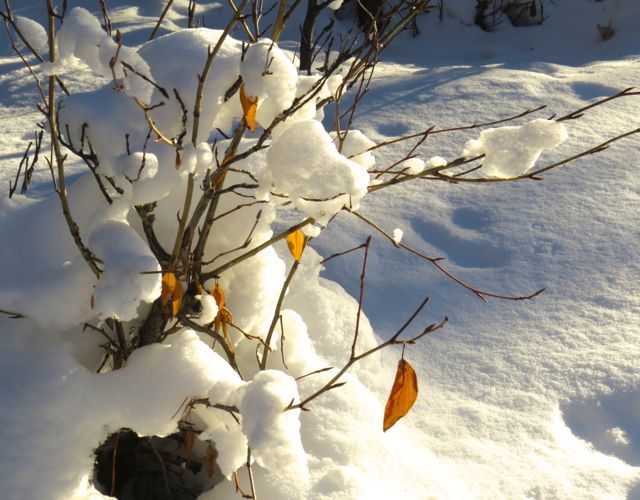 I went up onto the south bluff and looked down onto the river.  That is my neighbours' house across the river.  They are trying to sell as well. The river is now mostly frozen.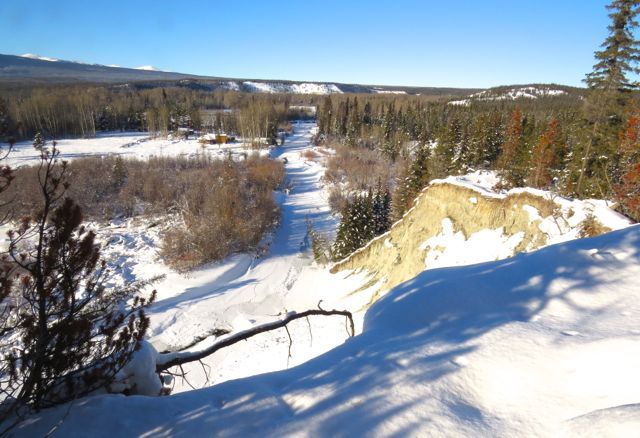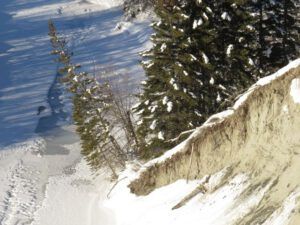 I wouldn't want to trust it as you never know where the weak places are. Several animals are using it as a highway, though.  The right-hand track is a dog of some sort – too far to tell if it is a coyote or a wolf.  The left hand is likely a moose.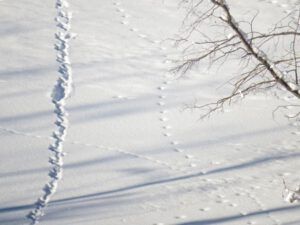 I had broken trail to both sides of the top of the bluff, but there was still about 1/2km of unbroken snow.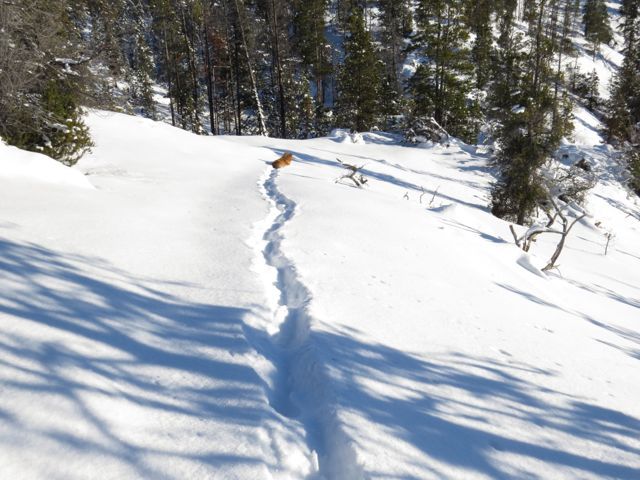 Harry is full of endless energy and likes to lead the way, but Badger is old and quite lame.  He prefers to stay in my tracks.  I feel like Good King Wenceslas.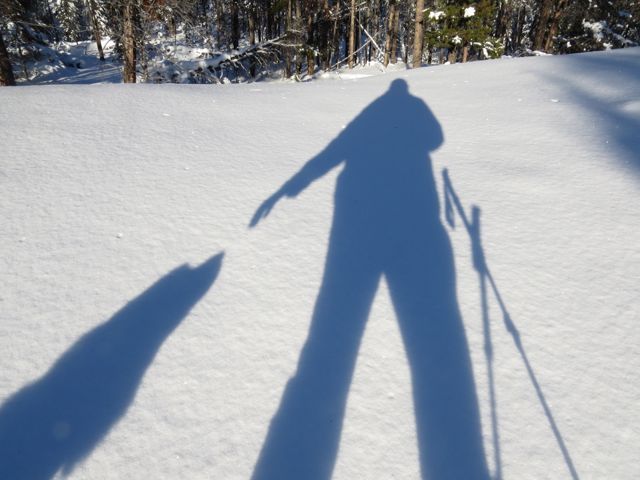 For a while I could take the snowshoes off and walk on my neighbour's road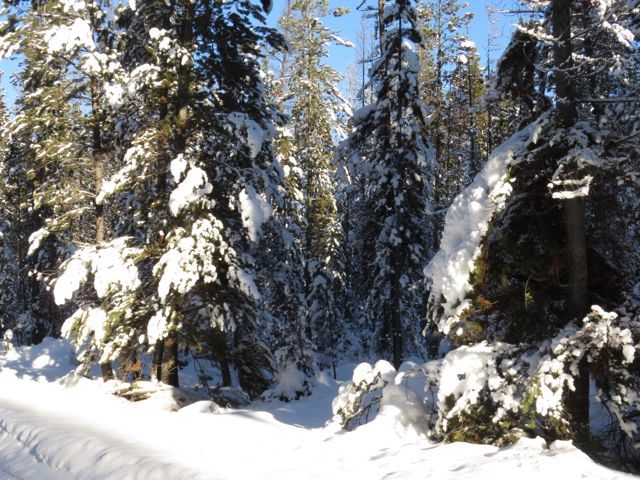 In the neighbour's tire track was a very definite moose print.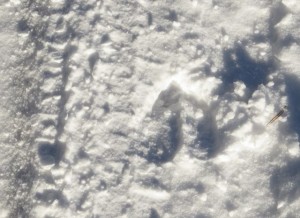 There is supposed to be a mail delivery today (Tuesday – again to avoid working on Wednesday) and maybe not one until Monday 5th!  So I will try and make it to Nimpo again.  I hope I can start my van as it was -30C this morning.  However, now the sun is up and it is forecast to warm to -16C. The mail truck usually arrives at noon, and mail is sorted by 1.00.  The P O closes at 2.
The sunlight is pouring into the solar panels.  It is supposed to warm after tomorrow and bring more cloud and possible snow so I'll enjoy it while I can!