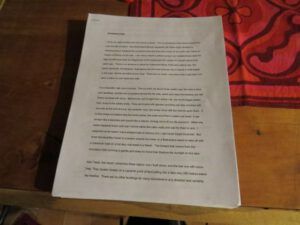 Whoopee!  I just signed a contract for book #11.  (This is the rough draft.)
It will cover not only the last years at Nuk Tessli but more of my previous life before I became a wilderness dweller.  Many of you have been asking about that.
The publisher did not like my title (they rarely do!) so I am not going to give it here.  The book is pretty much written, I just have to go through the editing and refining processes – and prepare the illustrations.  I enjoy this process: I learn a lot and it doesn't cost me anything!
The new book will be out in September 2014.  I will be planning a book tour for October and early November.  I usually touch the Cariboo (as far north as Prince George), the Okanagan, the lower mainland, and Vancouver Island.  I shall probably go to Sechelt this year.  If any of you have ideas of  venues with a good turnout, let me know.  Check with your libraries to see if they are interested.
I'll keep you updated as events unfold.
Right now I am having problems with some of my email accounts.  I am trying to get this sorted out and they should all be up and running in a day or two.