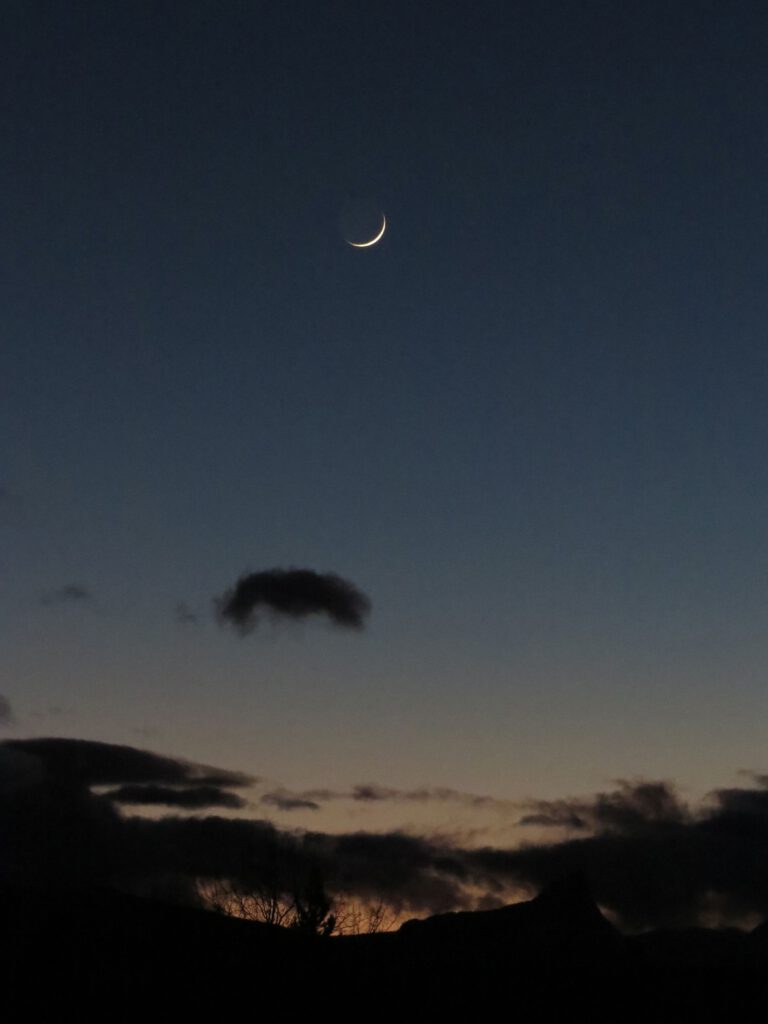 Right around the time of the new moon, the temperature dropped a little.  (Note the new moon has "the old moon in her arms.")
We had some lovely frosts.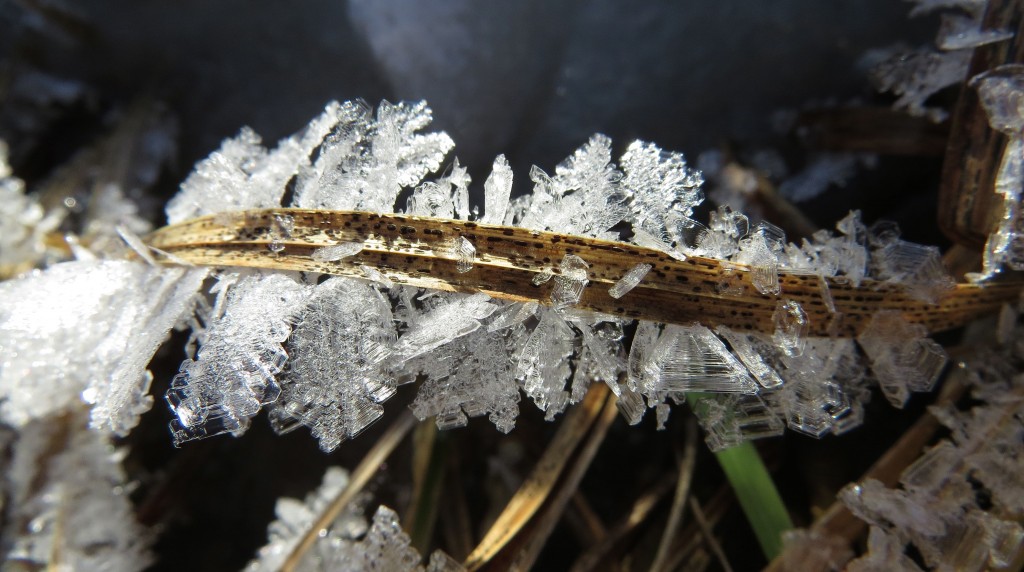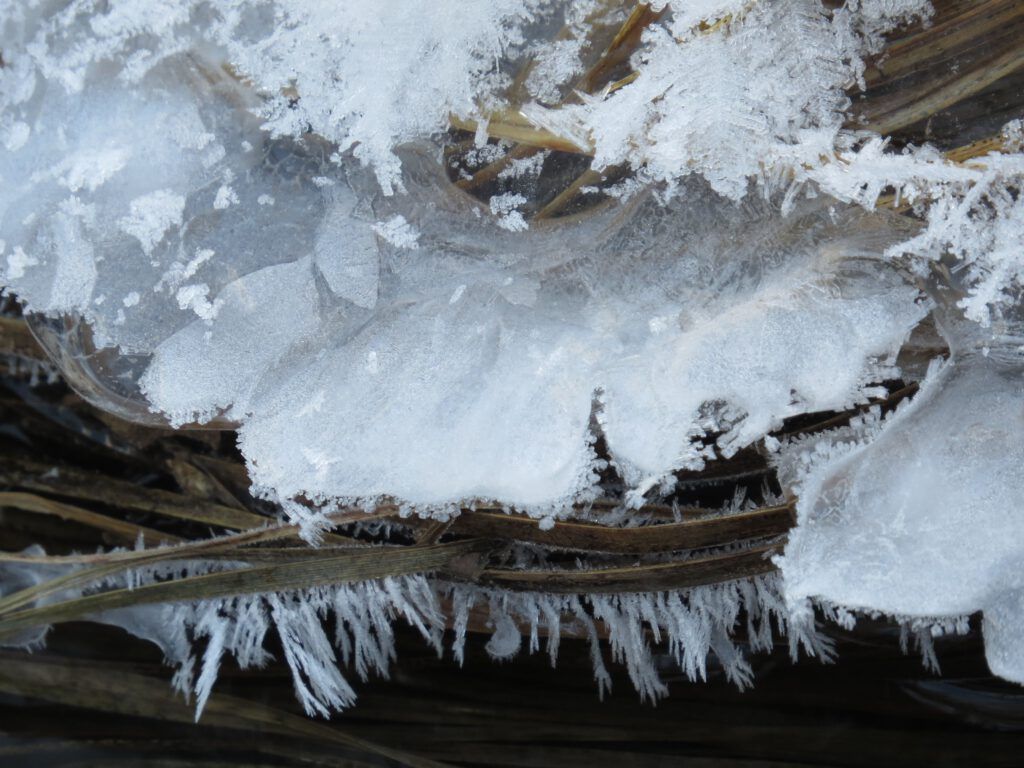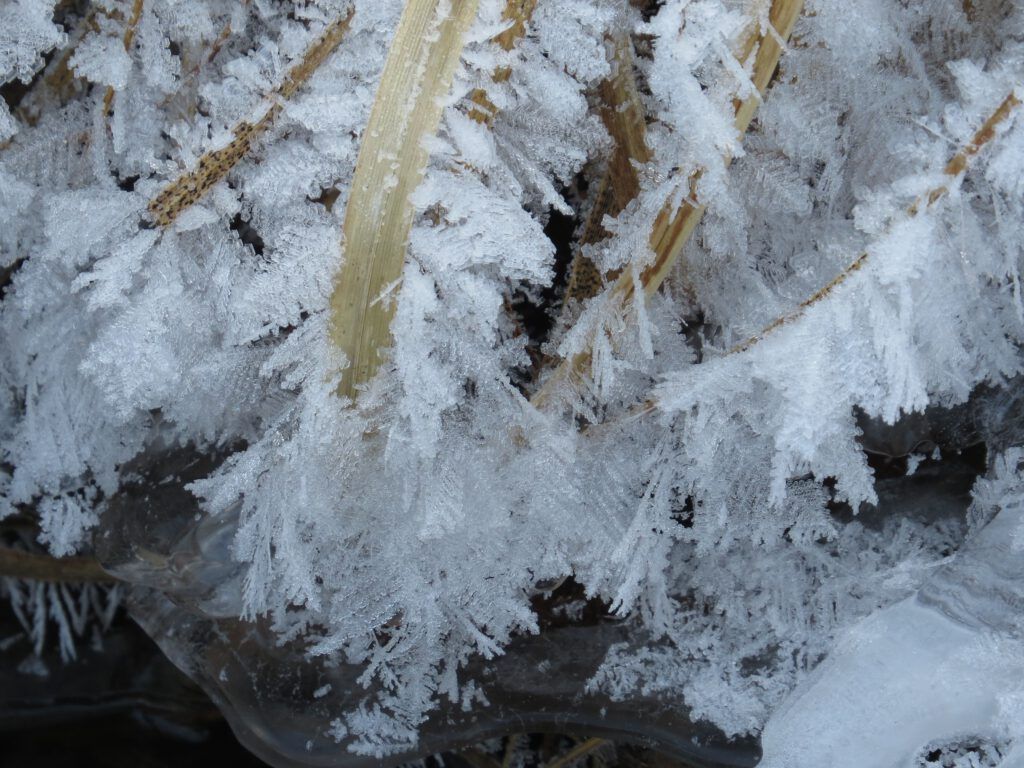 Lots of you have asked about Ruby.  She is settling in well.  I've never seen a cat so uninterested in moving things, though.  Her previous owner's house was apparently full of mice.  One of Ruby's favourite spots was to crawl under the solstice tree.  She would set everything swaying and never touched a thing.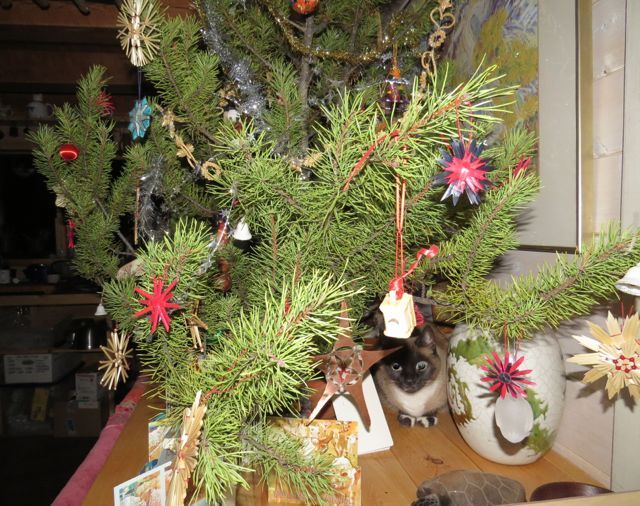 I didn't want her experimenting with my microgreens garden, though, so I put up a bit of chicken wire.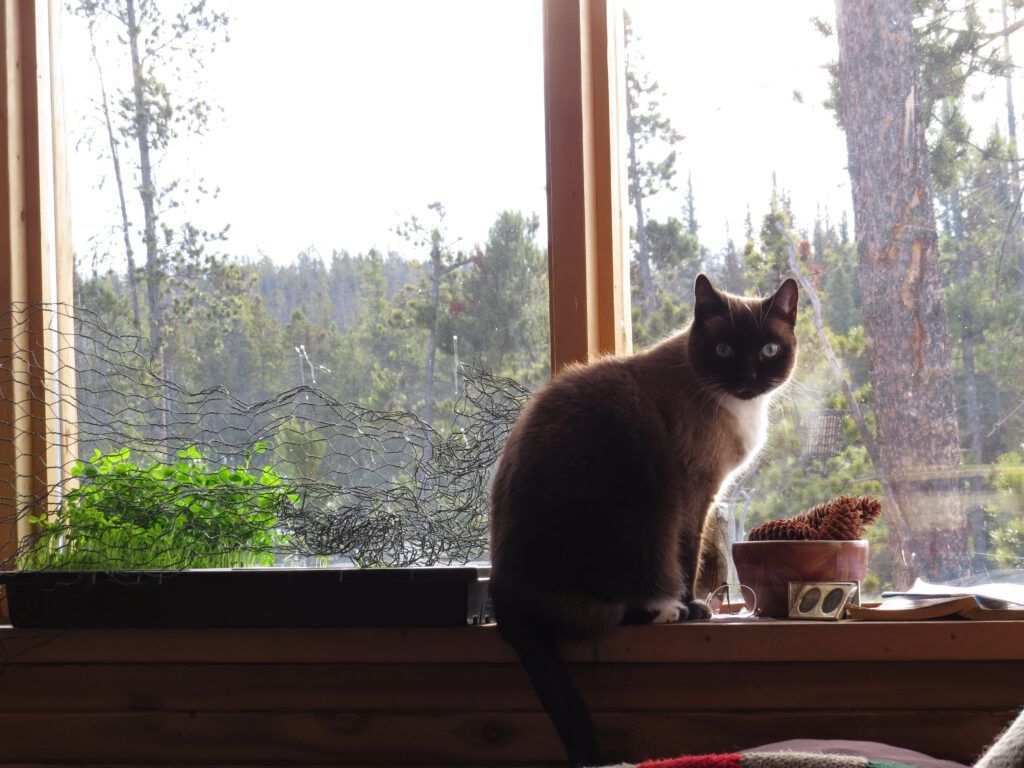 The weather has stayed a bit cooler but we have not had a great deal of sun.  One day we had a spectacular sunset.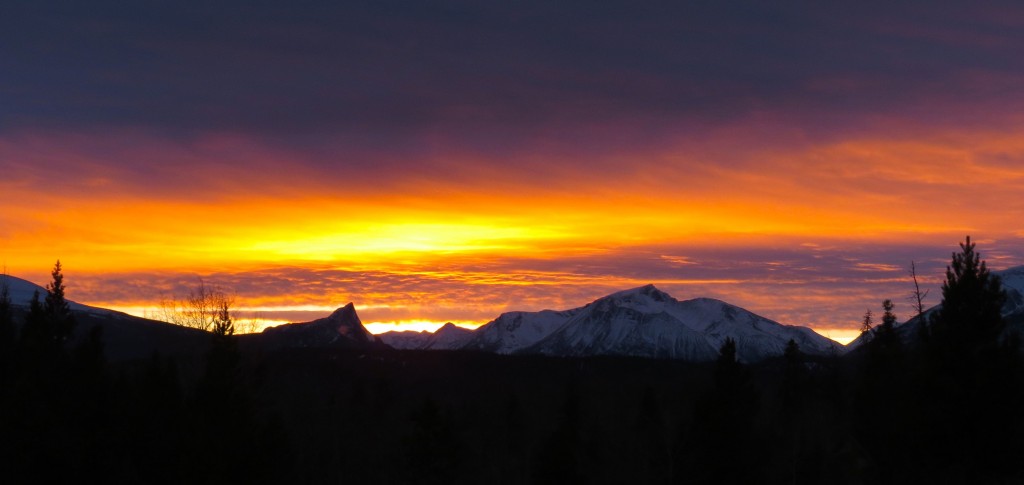 The following morning, the colour was all in the sunrise.  You can see how little snow there is on the mountains.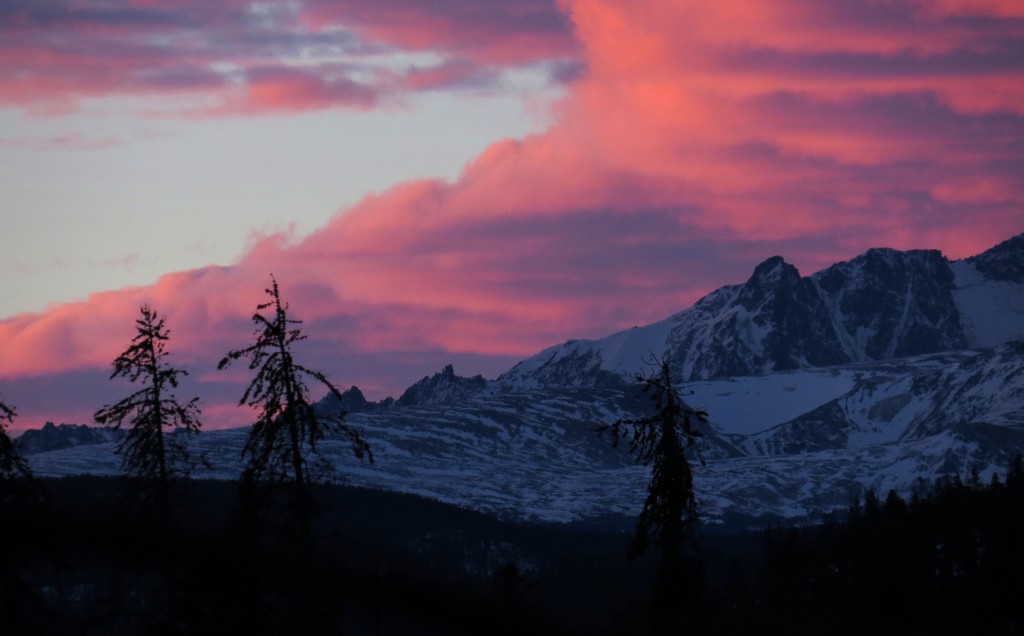 The next day, we had a little tiny skiff of snow.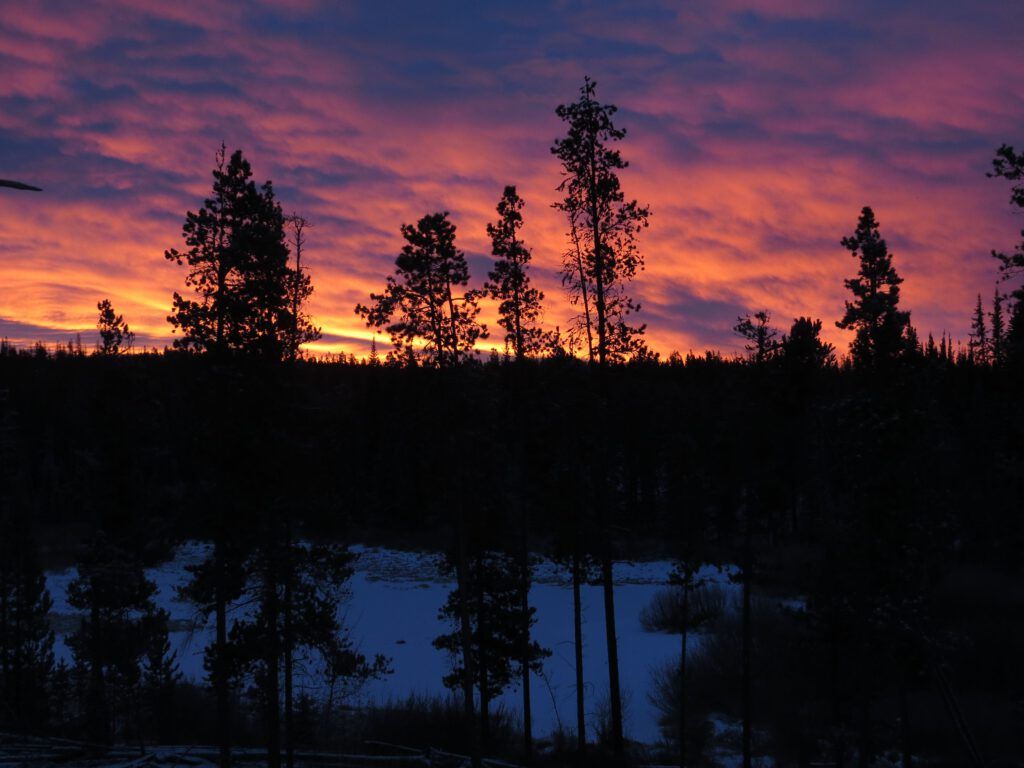 And the day after that, water had flowed over the pond.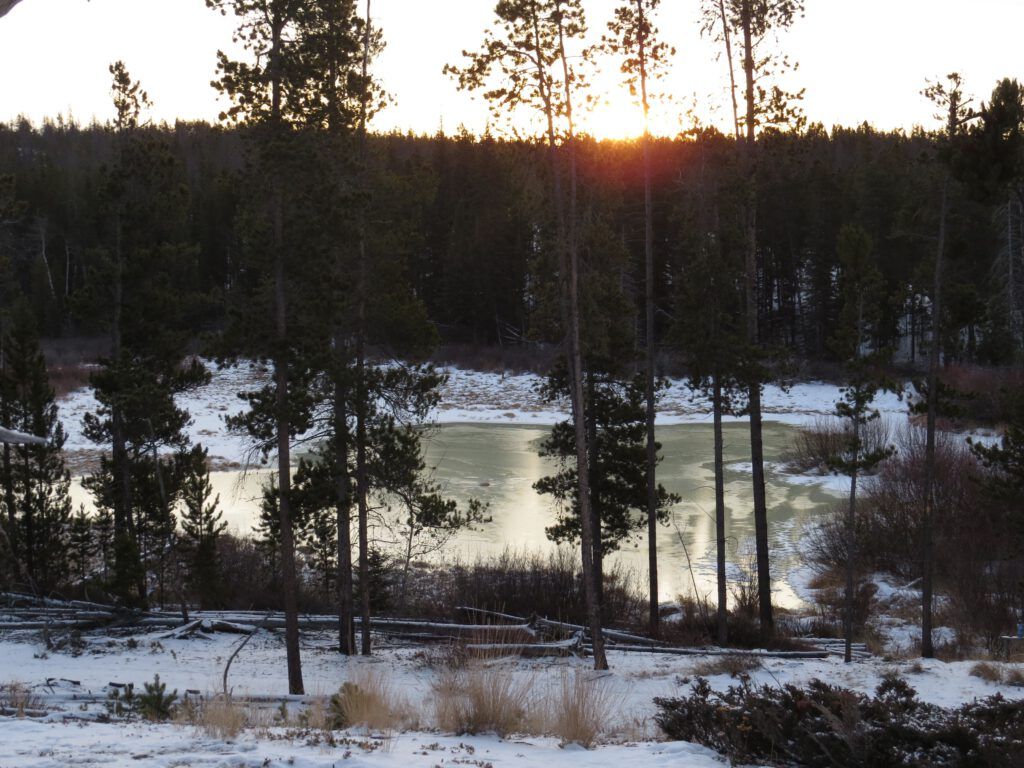 Yesterday, we had a snowfall warning, but we've had two others this winter and nothing came of it here.  I would believe it when I saw it.  And this is what it looked like this morning.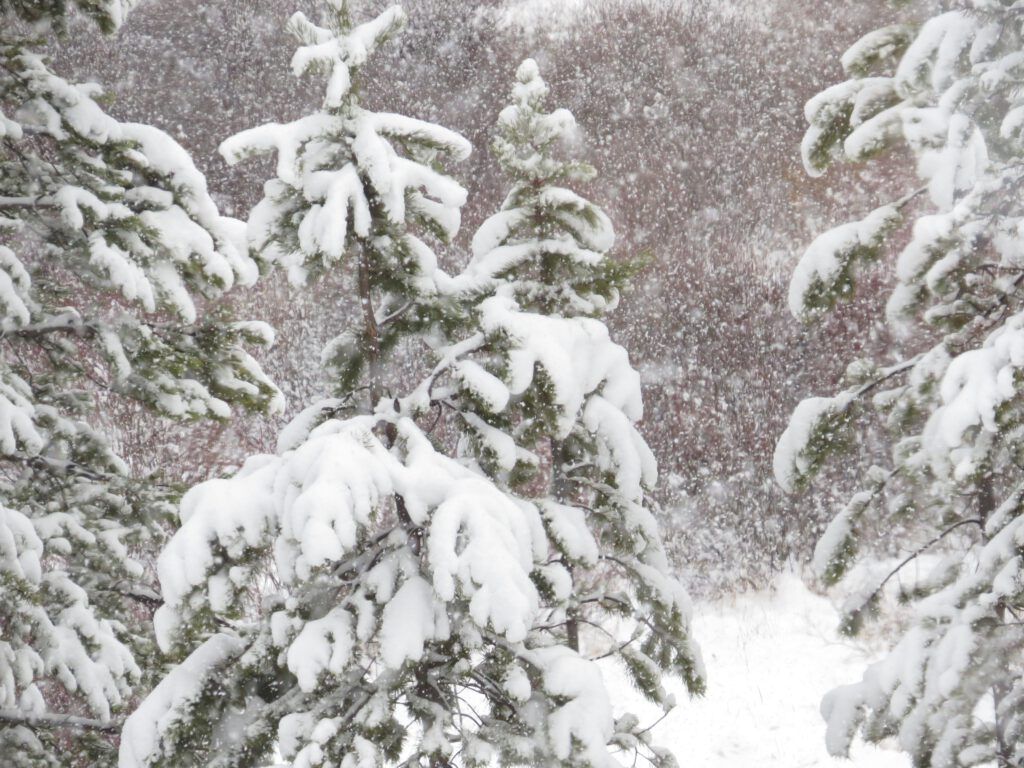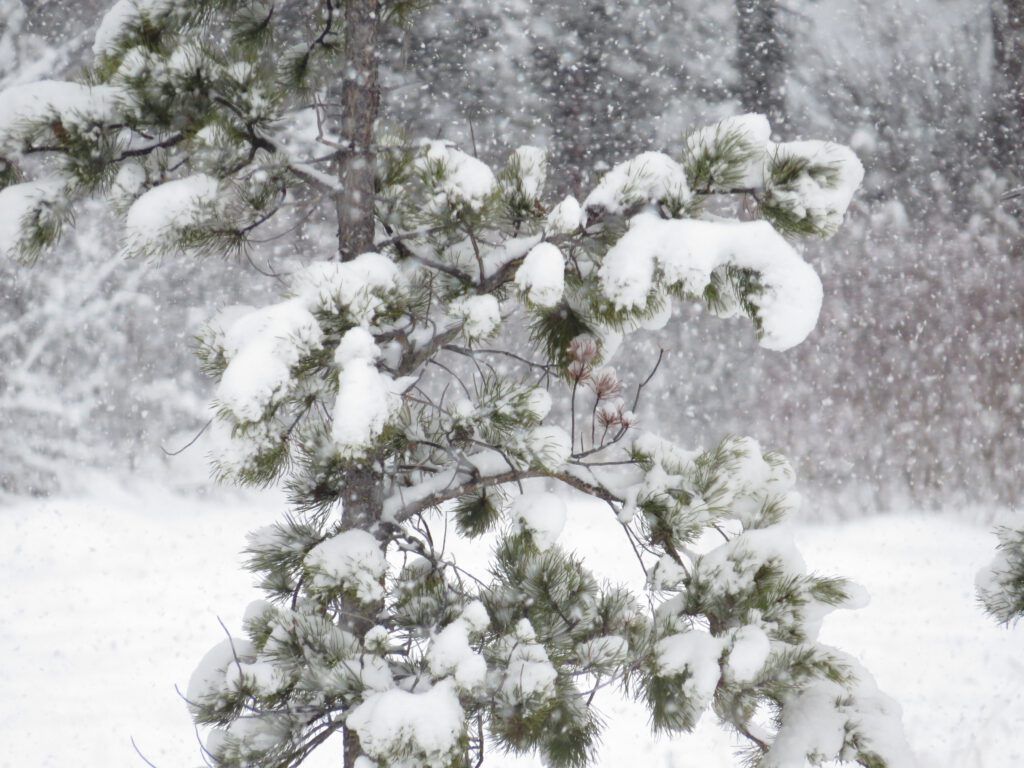 It's supposed to dribble snow on and off over the next couple of days, but the forecast is for a major thaw so how much of it will stay remains to be seen.
Should you wish to be put on the mailing list to be informed of a new post, Please use the contact or comments form.  To comment, click on the title and scroll to the bottom of the new page.