The excessive warming over the latter part of the weekend had melted most of the snow and the road to Vanderhoof and then south from Prince George was mostly bare, except for an hour south of Quesnel where there was ice on the road under the rain.  The ground was bare when I arrived at 100 Mile.  I stayed with my friend, Patricia, at the 108, and it snowed a little overnight: I managed to sneak a short hike into the Walker Valley.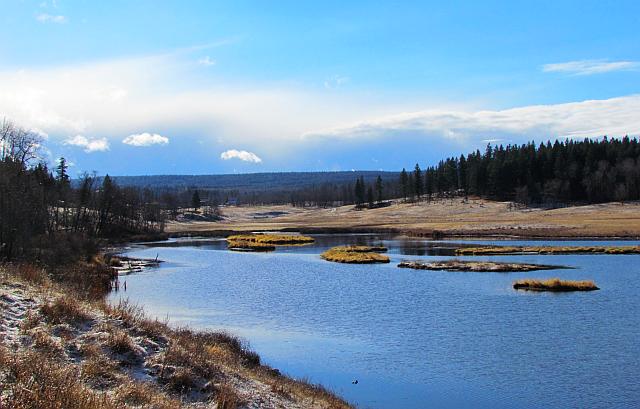 Trumpeter swans must always put up with smaller birds dogging their footsteps as the swans' long necks enable them to grub up roots and debris that the other birds can feed off.  Here they are accompanied by Canada Geese.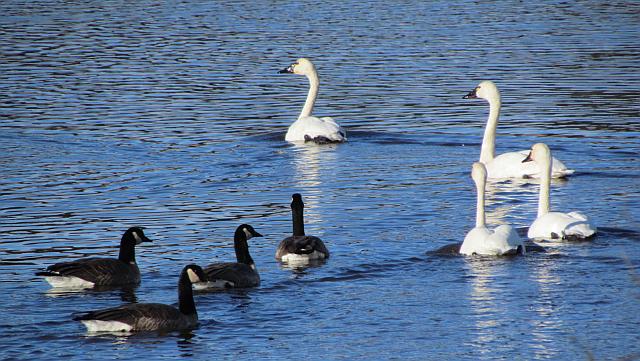 I took a chance at going to Kamloops via Littlefort.  It is a high road and the new snow might have caused problems but the road was clear and I drove through a winter wonderland.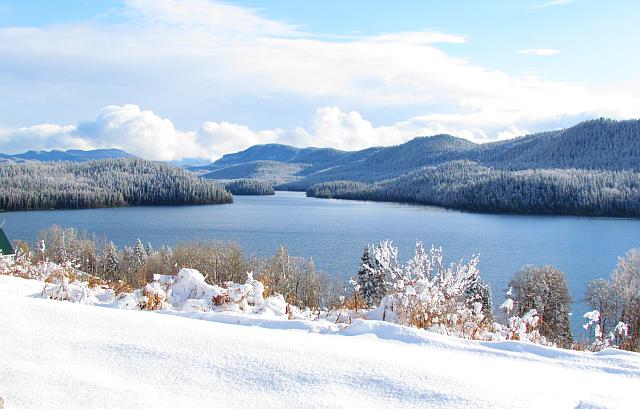 Back down to bare dry ground again.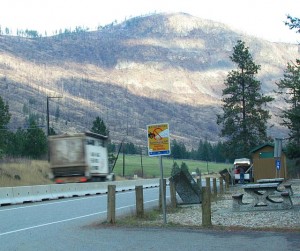 As with 100 Mile, the publicity at Kamloops never got to the papers in time due to mis-communication between me, the hosts and the publicist, but the Vernon museum excelled themselves and I had a great turnout and excellent sales.
More snow overnight in Vernon but in Salmon Arm the little they had was mostly melted.  My friend had an amazing crop of Mountain Ash berries this year.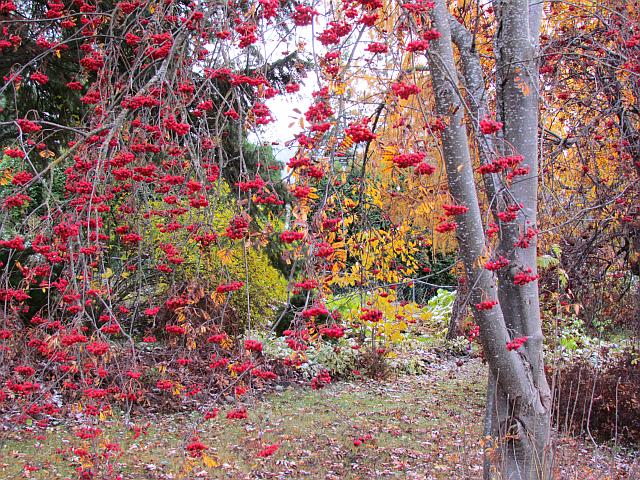 Yesterday I drove the dreaded Coquihalla.  No matter which way you go, mountains cut Vancouver off from the rest of the province.  I could have chosen a lower route through the Frazer Canyon, but I decided to chance the Coquihalla.
It is scattered with warning signs: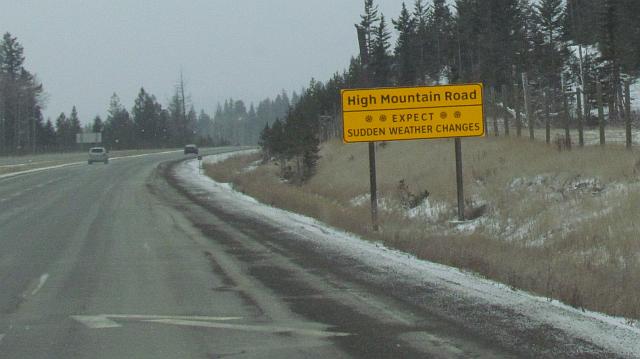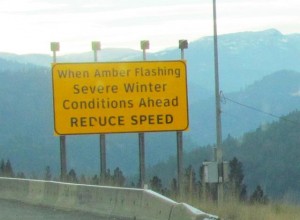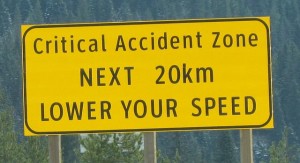 There are two high passes.  The first was quite snowy.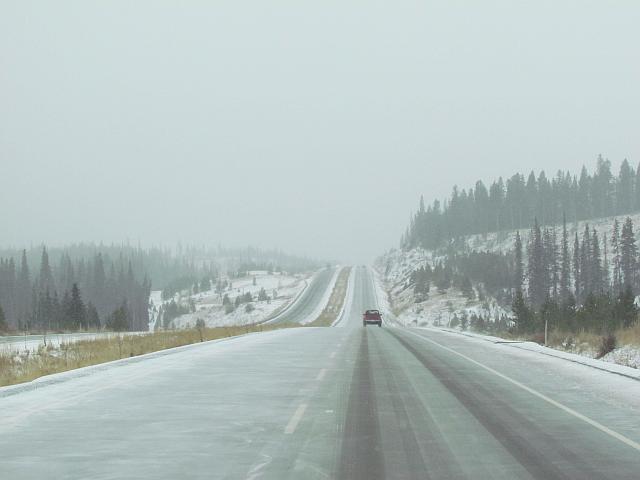 But the second was a breeze – although there were some quite dramatic ice formations where creeks had seeped down rocks.

Down and down we went and reached the Lower Mainland at the bottom.  What a wonderfully diverse piece of real estate we live in!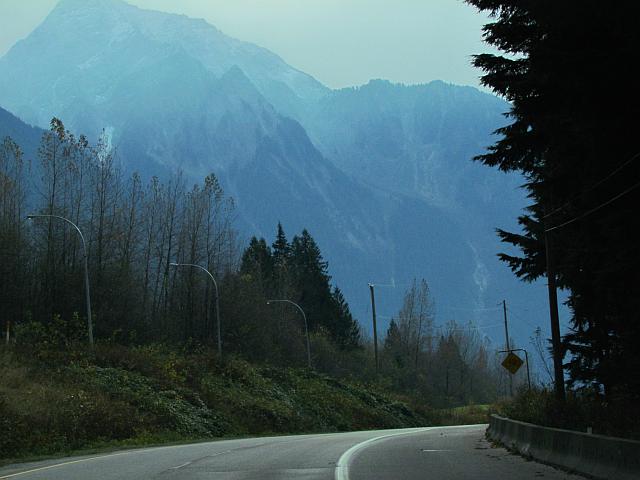 About half an hour before my destination near Burnaby, it started to rain…..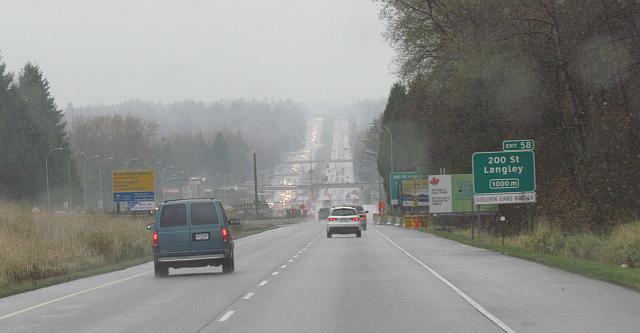 I'll be speaking Wednesday 14th at Vandusen Gardens, 15th at Unity Church on Oak Street.  For more details of these and future engagements, see the speaking tour page on this site.