Corry Lunn and Darrel Nygaard's studio at Union Bay.

Several of you have written asking if I am speaking in Courtenay on Vancouver Island as I usually do.  The naturalist group said they did not want me as a speaker this time.  However, artist friends at Union Bay just south of Courtenay have offered me the use of their studio for Sunday afternoon 25th November. Please come and visit me there.
The studio is half way between the post office and the pub, right opposite the boat launch.  The flat-roofed building is half buried in plants and driftwood.  (That is my van on the left!)  As you draw close you are invited in with this sign: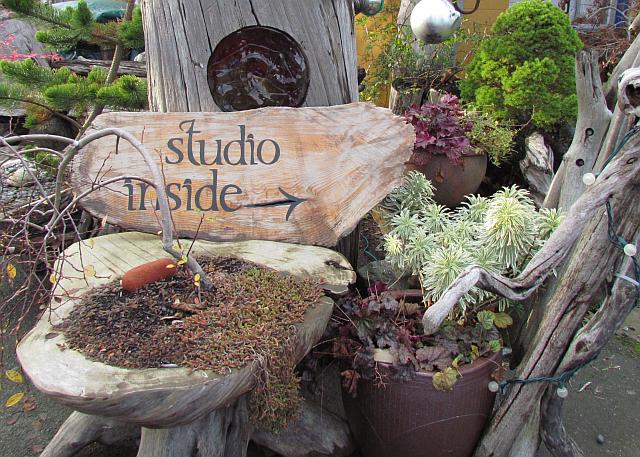 But stay a while in the yard and admire the cedar planters and bonsai gardens.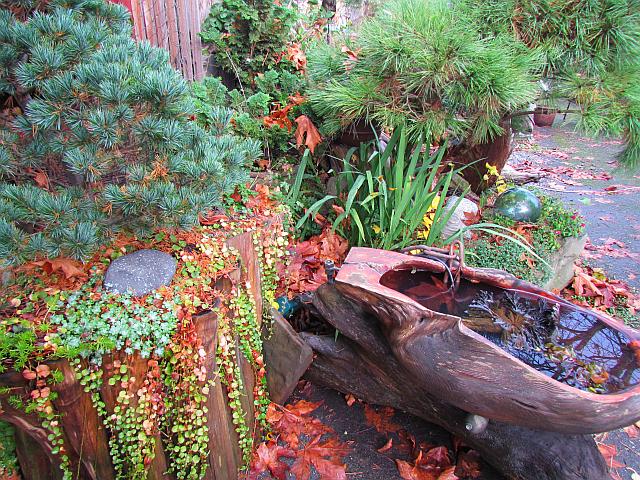 All a little faded now because of the season, but there are still many hidden treasures.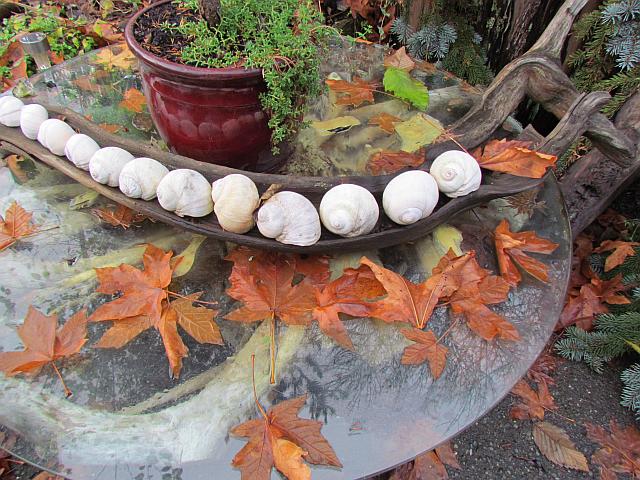 Inside, the gallery is even more magical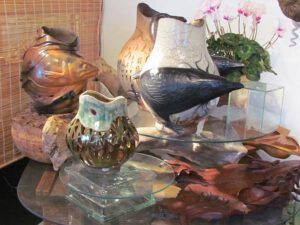 Some of the work is whimsical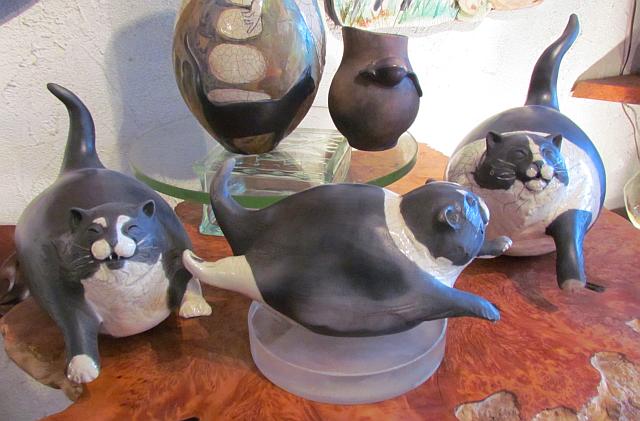 And some absolutely awe-inspiring.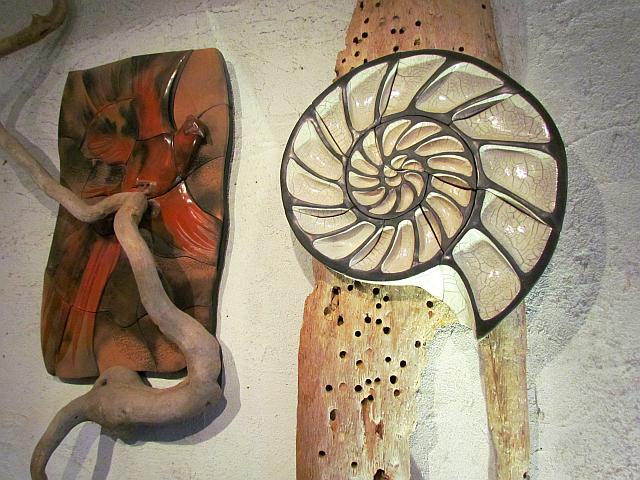 I am very lucky to have such creative people as Corry Lunn and Darrel Nygaard for friends.
I will be staying here until the 26th but be in and out; however, I will definitely be here on Sunday afternoon if anyone wants to drop by.  The Union Bay craft fair is also being held that day at the hall, so a double reason for you to visit the area.