The weather has cooled. We are now getting bits and pieces of rain.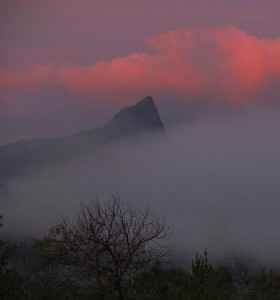 Some morning we are presented with a rainbow.  You can just make out Finger Peak on the right.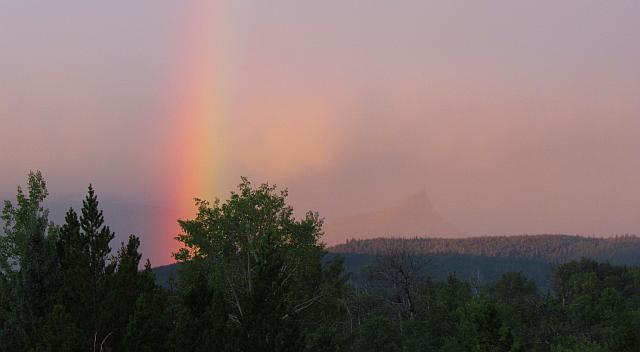 After three weeks of hot, dry weather, the rain was quite beautiful.  Already the dreary wet spring and summer has been forgotten.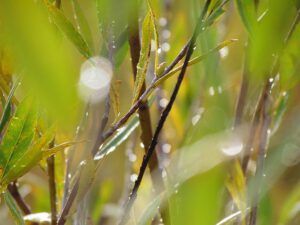 The grasses were bowed down by the rain.  (And I have found that I have left my gumboots at Nuk Tessli so I am getting pretty wet from the knees down.  I will have to wait until I go to Williams Lake again before I can buy more.)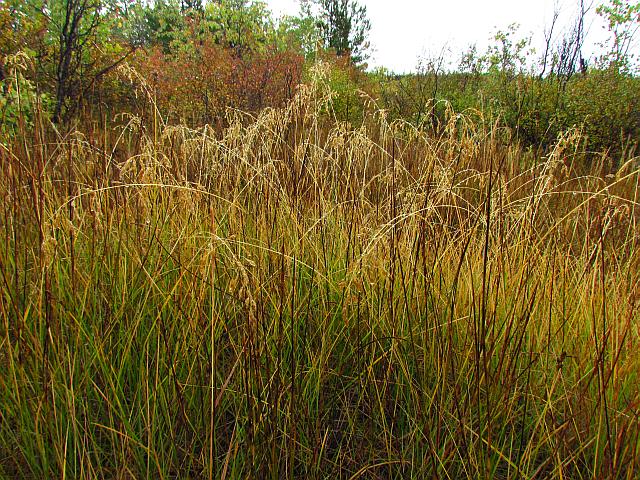 I have a camera that is poor for closeups, so I was very lucky to be able to capture these water droplets on an aspen leaf.