Between his duties (he is a great wood-splitter and a wonderful cook!) Sam continues to play.
First he tied his shoes to an old board.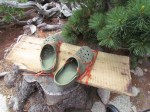 Then he and Rachel borrowed a tarp and paddled out to a shallow part of the lake.  They waited for the wind……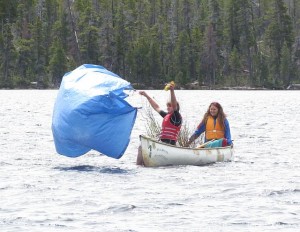 Off Sam leapt, determined to kite-surf.  This was as far as he got.