But this project was a lot more ambitious.  First he and Rachel made a platform of logs and copious quantities of orange bale string.  At first Rachel braided ropes.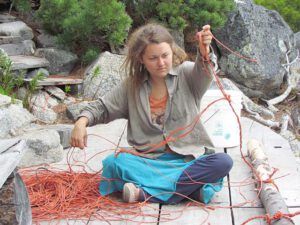 Then Sam hit upon the idea of twisting the string with a hand-turned drill.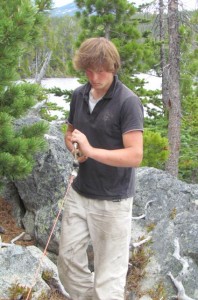 Et voila! a catamaran!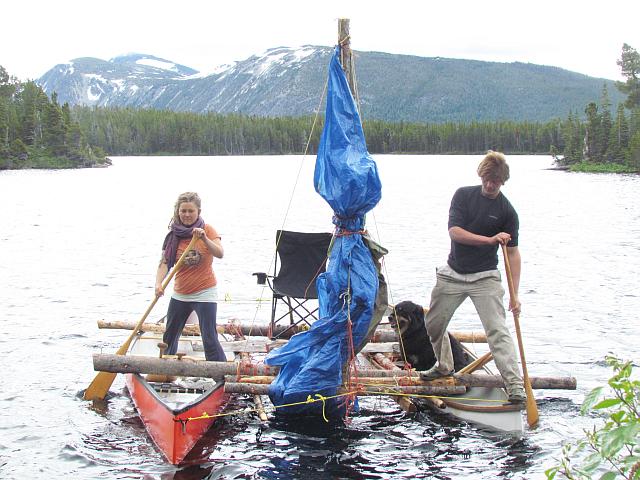 It even had a flag!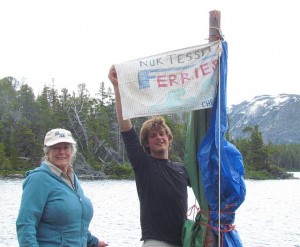 In the last but one picture, you will notice a chair tied to the structure.  That was for the steerer.  One's feet were slipped into two strings that controlled a rudder.  Into the chair went yours truly.
First they paddled the craft upwind into the lake. (This and the following picture were taken by a client, Jane Srivastava.)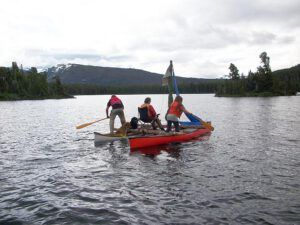 And here we are sailing home again!!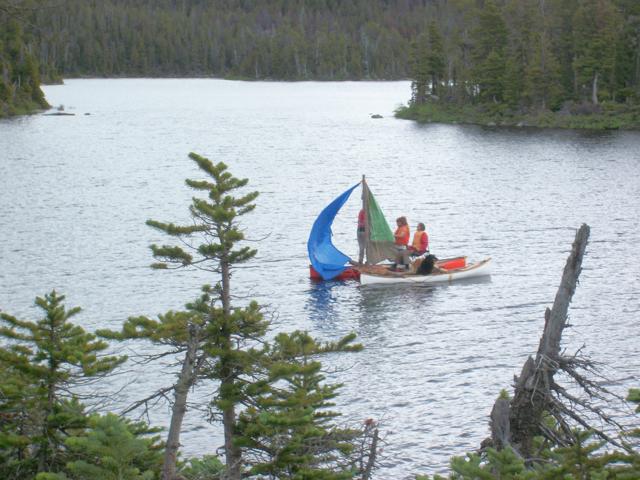 Sam and Rachel will be leaving in a day or two.  I will miss them.  They have been here nearly six weeks.  They have both been a great help and lots of fun.