Every day we hoped for better weather.  But this last week we have had over an inch of rain (3 cm) which is very unusual for Nuk Tessli, which is on what is supposed to be the dry side of the mountains.
The easiest way to reach North Pass Lake is to go up the lake by canoe.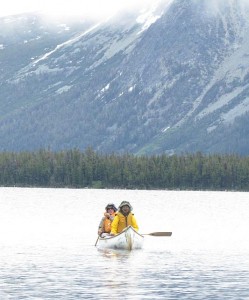 It wasn't raining when we set off, but the forest floor was sodden.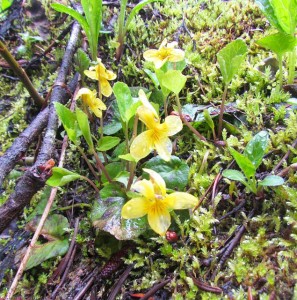 The red heather contrasted beautifully with the rain-saturated pine needles.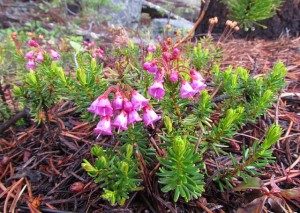 The hike does not take us above the treeline, but there are usually pretty views along the trail.  However, we did not see much today and we did not even go all the way to the lake.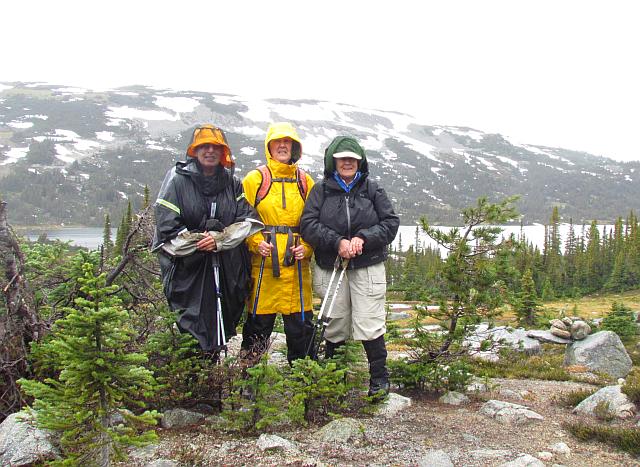 Rain started shortly after I took this picture and it accompanied us most of the way down.