On the morning of the fourth September, I took Lily to the Bella Coola ferry.  She had to be there at 7.00am for an 8.00am sailing.  At this time of year it is not yet properly light then, particularly when the cloud hangs low.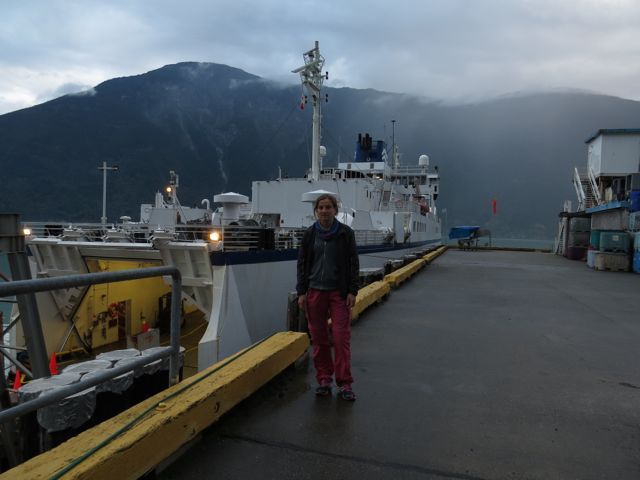 Looking upriver towards Bella Coola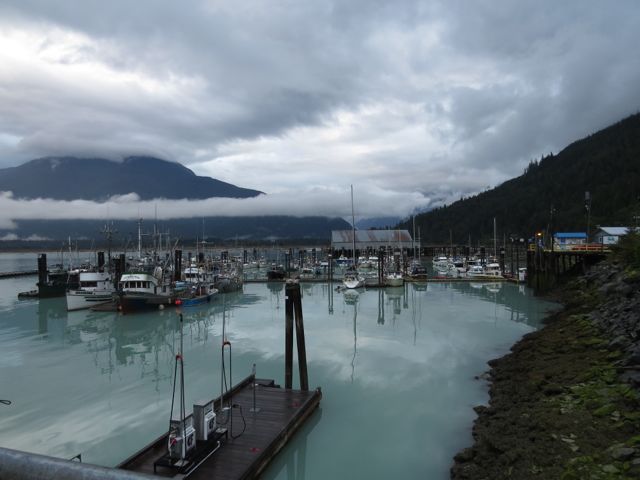 There were not many people getting on the ferry.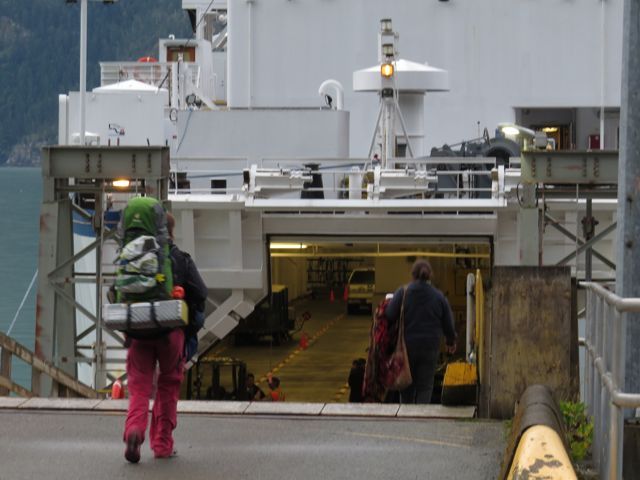 While waiting for the crew to secure the doors and mooring lines, I enjoyed the reflections in the Bella Coola marina.  Not far below Stuie, the Atnarko River is joined by the Talchako river, when it becomes the Bella Coola river.  The Talchako is larger than the Atnarko and full of glacial silt at this time of year, hence the milky green colour of the water.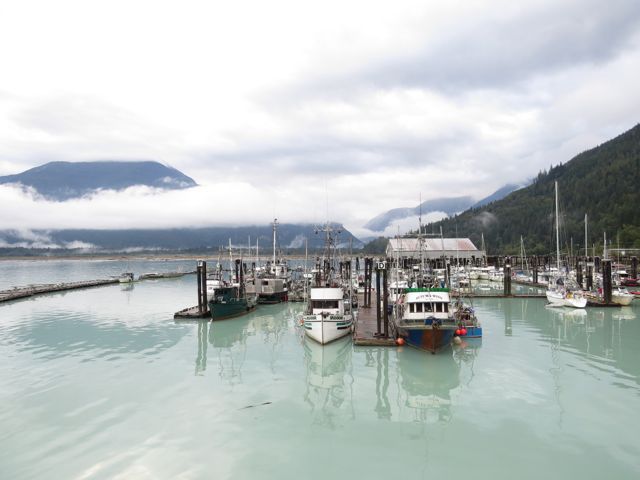 The reflections made lovely drawings.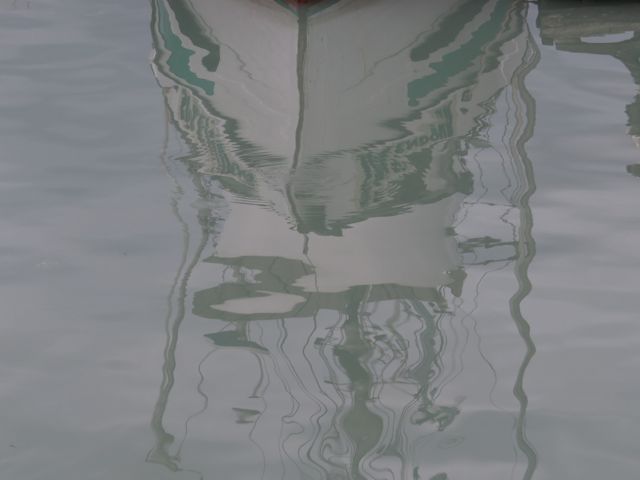 Soon time to sail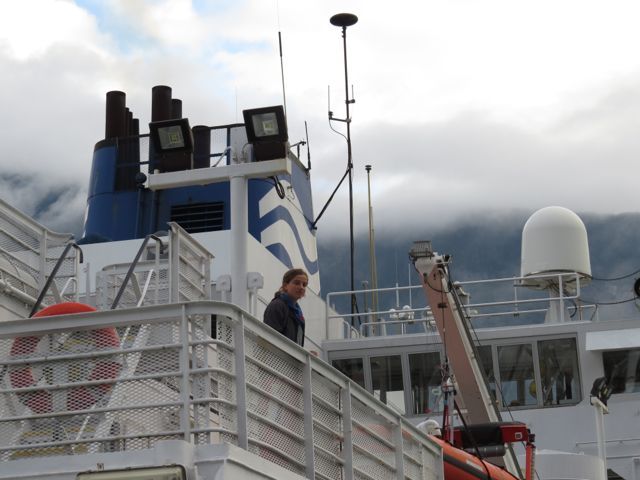 The ferry left on time, just when most of the fishing boats were also setting off.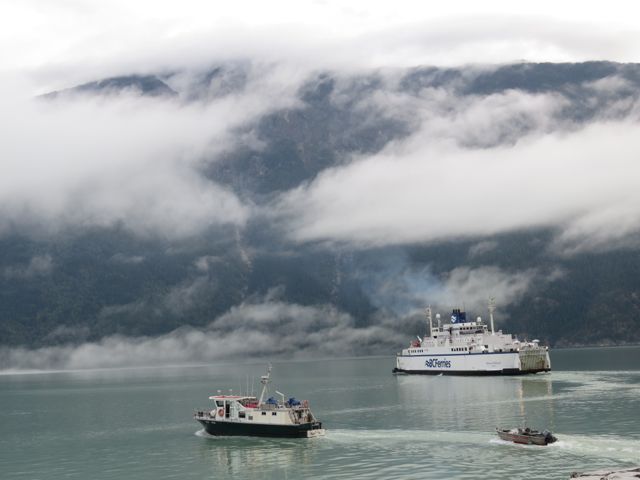 Goodbye Lily.  Safe voyage.