More wind and rain and then another fabulous day.  Otter Lake was like a mirror.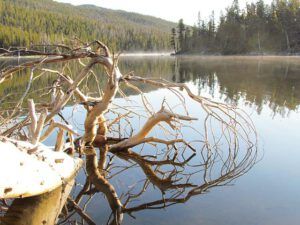 Because of the wet spring and summer, we have a lot of mushrooms.  Higher up in the forest was this large clump of cauliflower mushroom that grew so strongly, it pushed up a chunk of forest floor.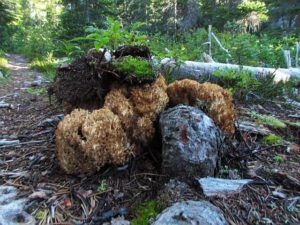 The bottom of Long Meadow had a nice display of common red paintbrush.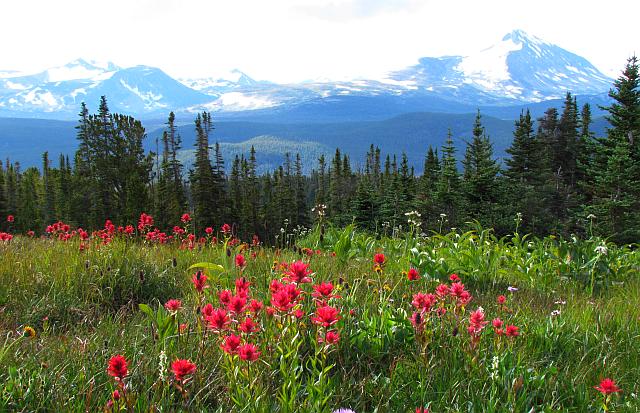 at the top of Long Meadow a nice clump of Mountain Arnica was blooming.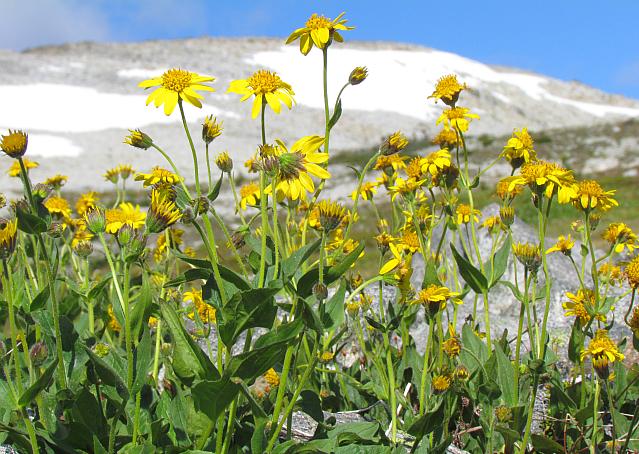 Because I was alone, I did not stick to the trail and wandered over the tundra above the treeline.  Here is a nice view of my lake with cotton grass in the foreground.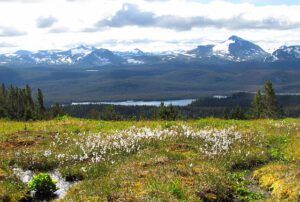 Bog orchids were still plentiful – their perfume was divine – her are some mixed with sword-leaved scenecio.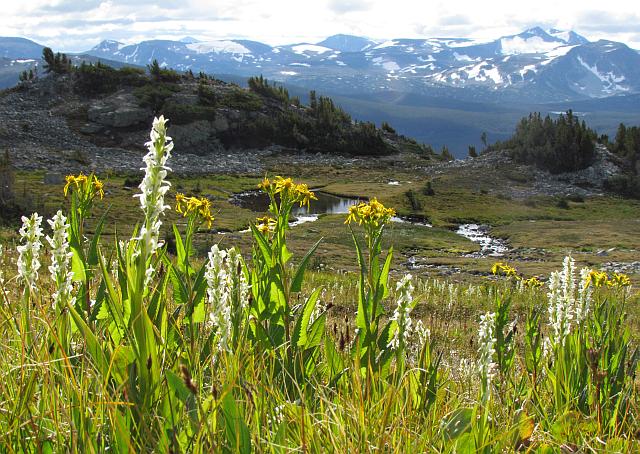 I followed the creek up to the Mammary Lakes.