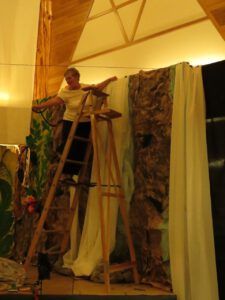 All through the process of designing Jungle Book, Carol wanted to make a waterfall.  While she had been away, I had created a rock face with crinkled brown paper daubed with paint on a cardboard backing: what would we do without fridge boxes…. Everything was Carol's idea – and she pinched a lot of it from the Internet….  And here is the final stage set – the most ambitious so far, I think.

During the show, a scene of falling water appeared on the screen above.
Next came the makeup.  Leanne did a lot of it – here she is creating a monkey out of her son (I guess, as with all the other kids, it wasn't a very far jump from a kid to a monkey…). (And if you think he looks bored – he has been administered to like this many times before.)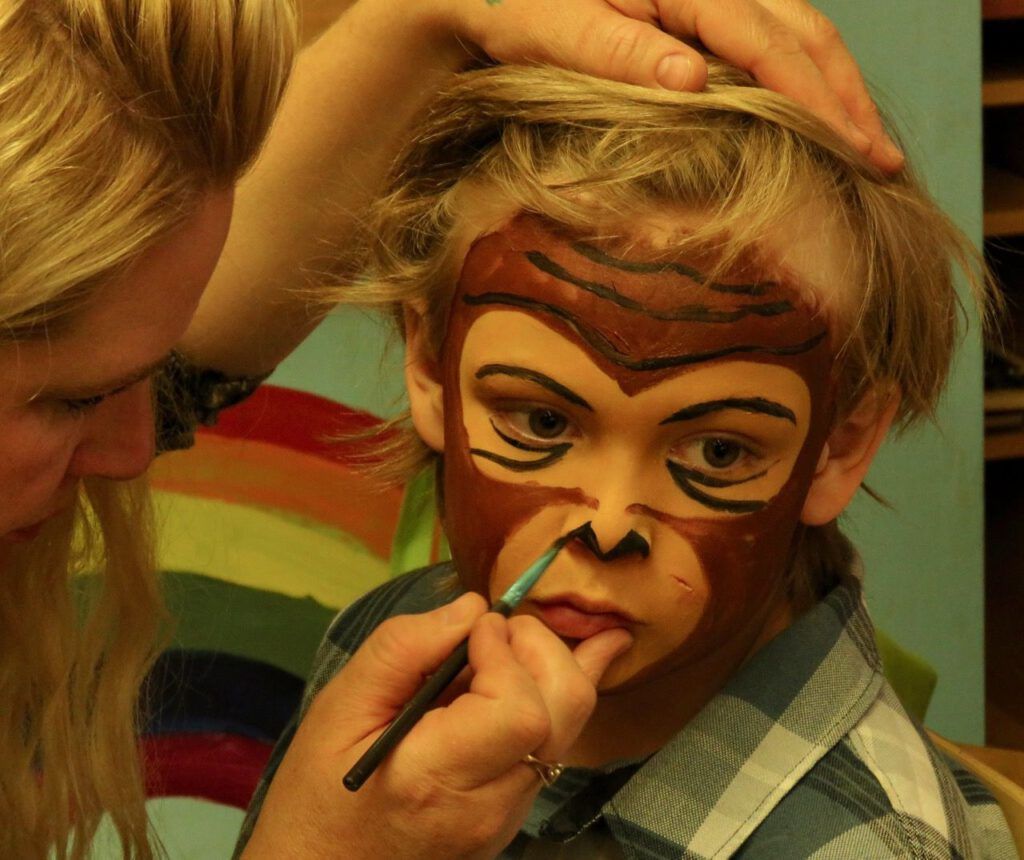 Another monkey – Sara from  Sudan.  She appears first as a tree so her monkey makeup is underneath.  The first performance was given to other schools.  One principal attended and she said her school had just completed the same play.  Her school was so big, however, they had two complete casts.  Our school has more kids than last year, but there are still only 22 and all of them took double or triple roles.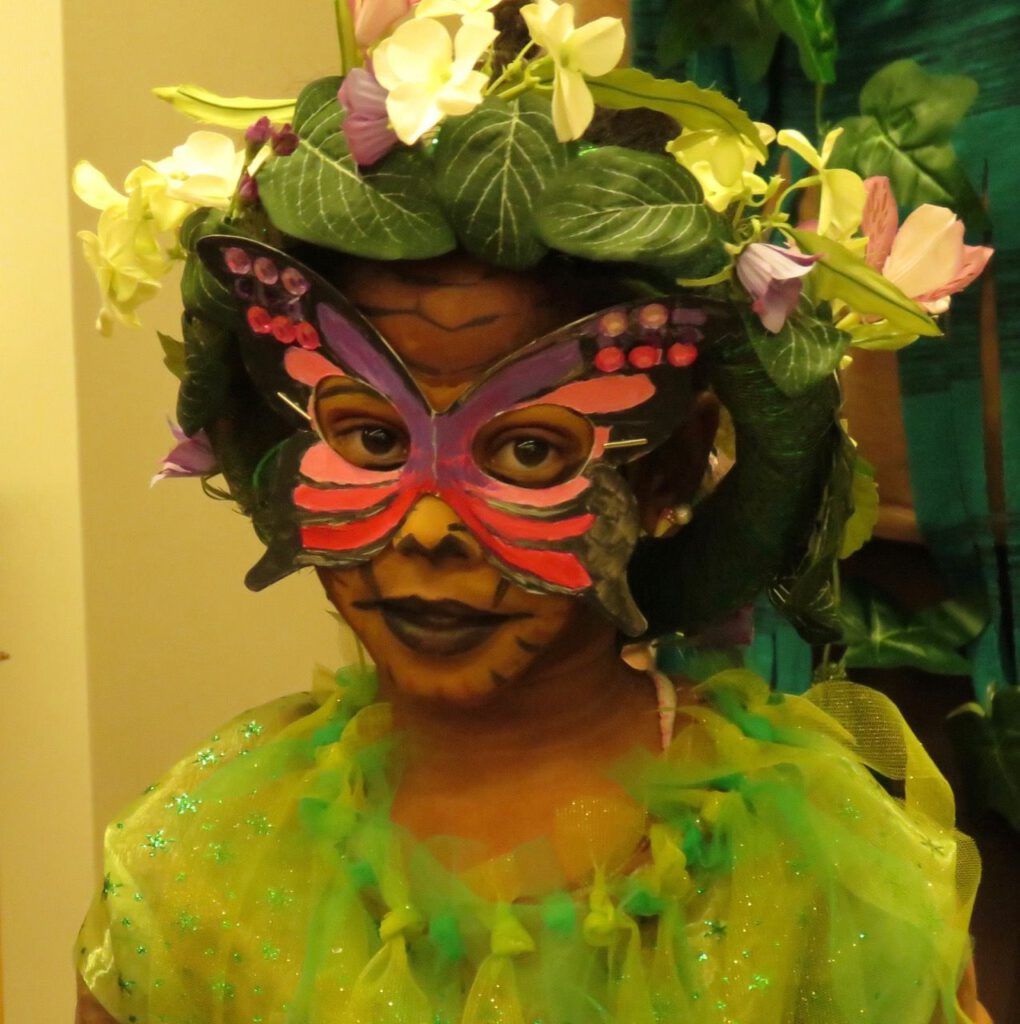 Kaa the snake.  In the play she trails a glittery green body held up by several smaller children.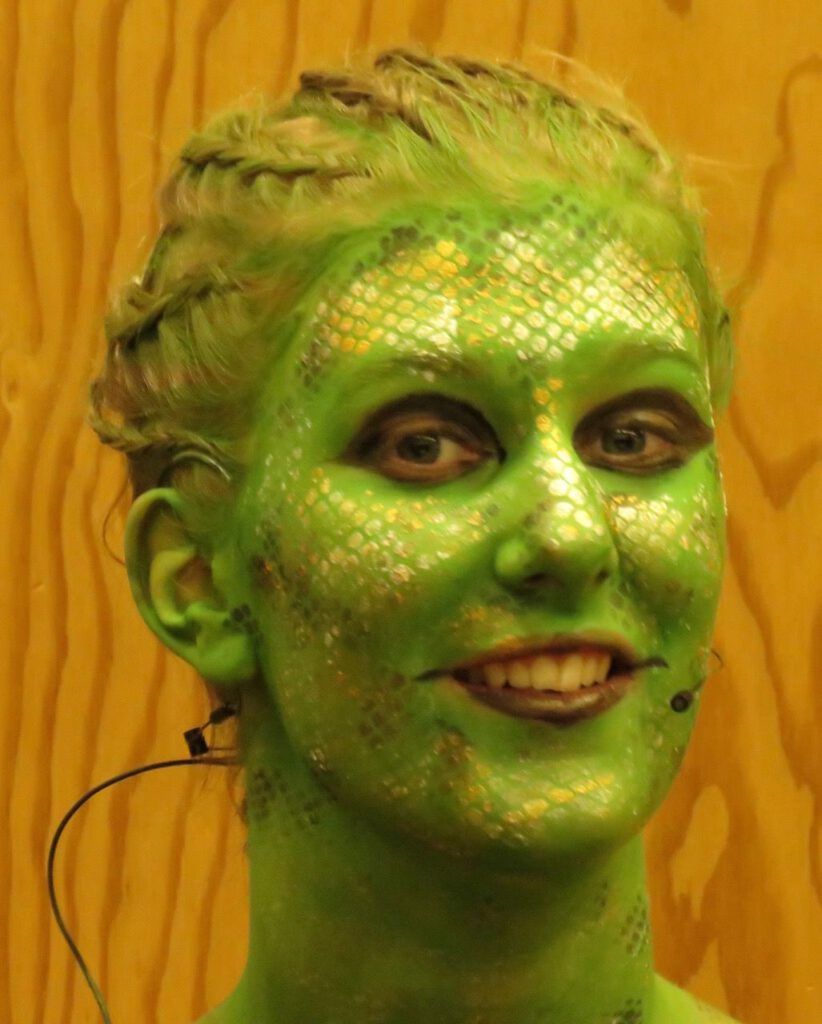 Shere khan starting off…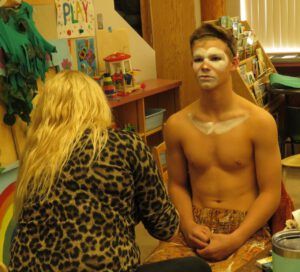 And the finished product.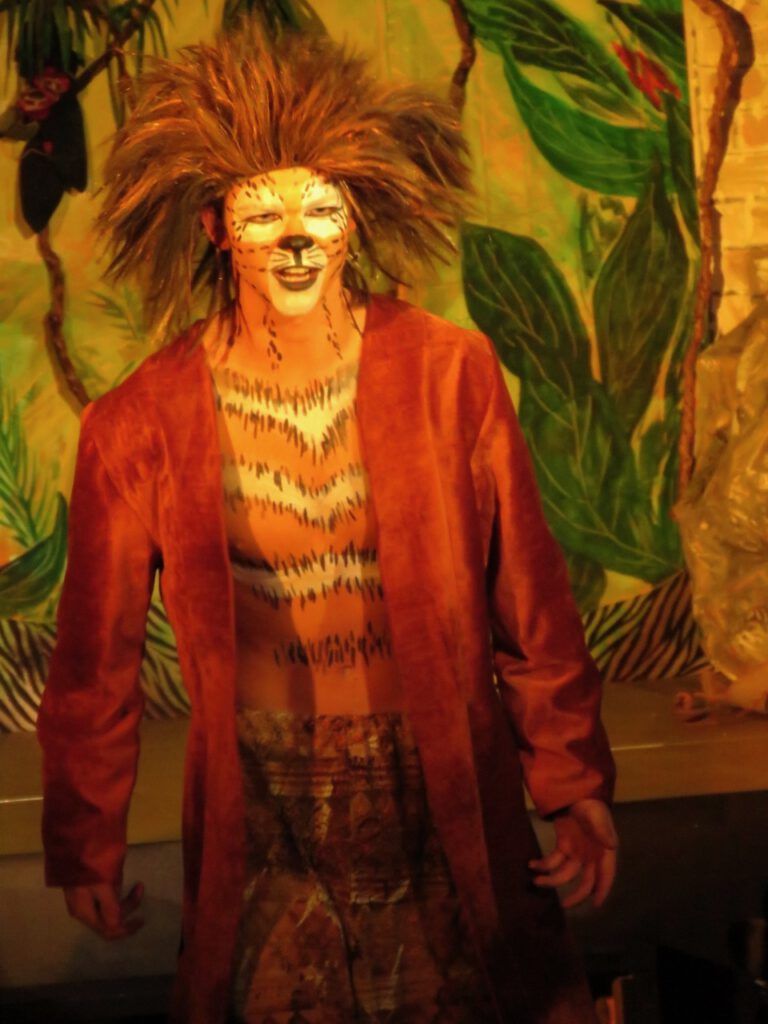 It took hours to make up all the kids.  Other mothers helped.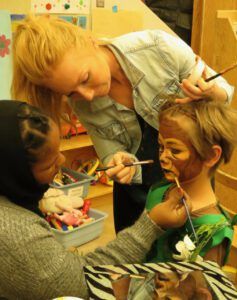 Here is Hussna starting a wolf.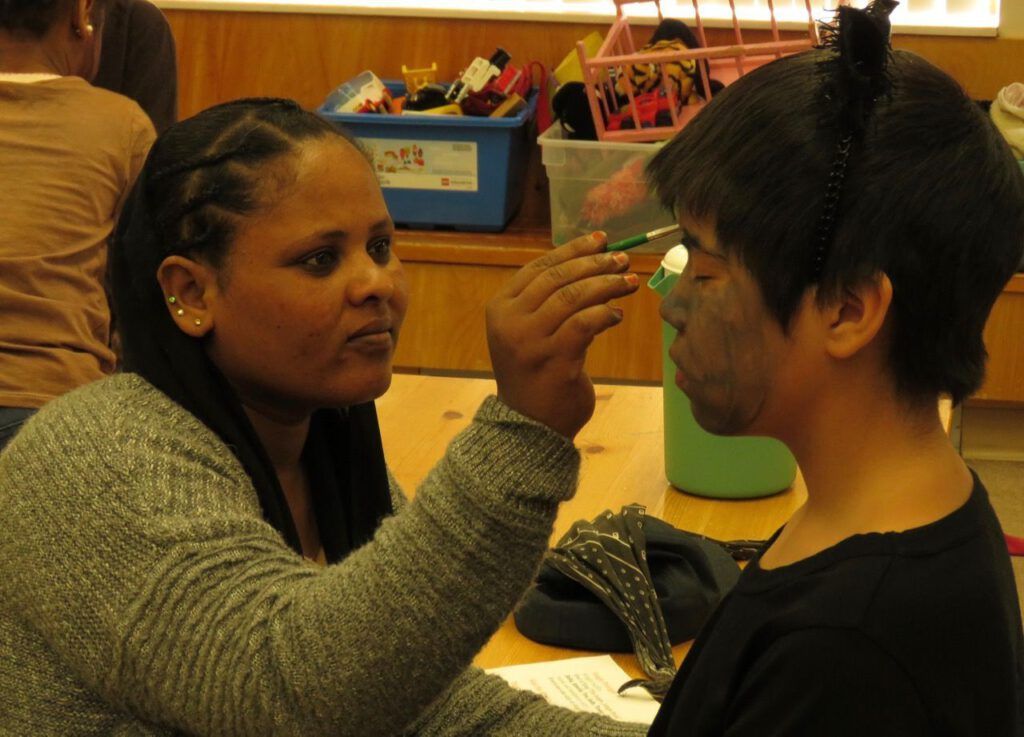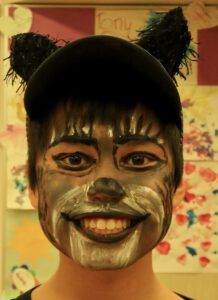 Bagheera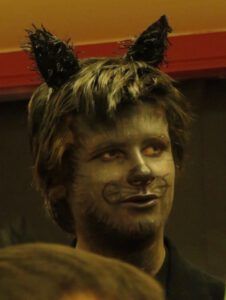 Colonel Hathi.  (After several attempts we solved the problem of holding on the moustache – with elastic – just 30 seconds before the first performance..)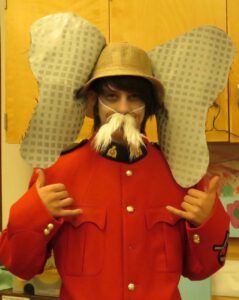 The Monkey King (He chose a lot of his costume himself.)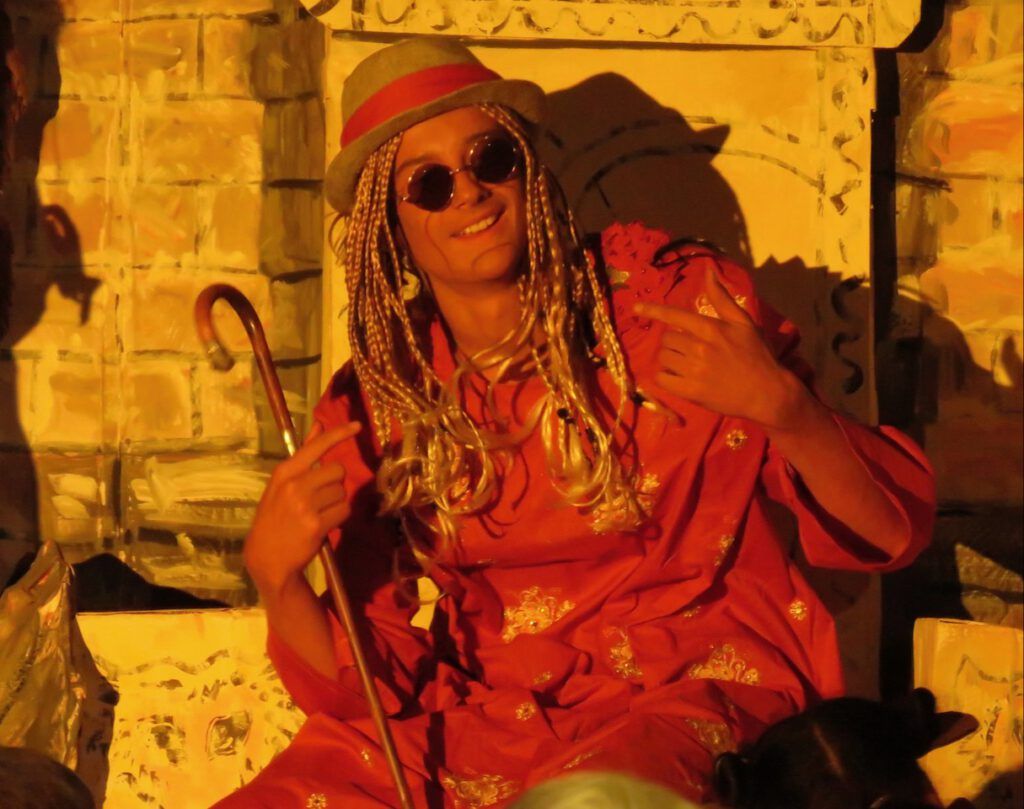 Carol had added various of Kipling's poems and some narration from the original book, which gave the whole affair a lot more class. I'm not a fan of Disney's distortions, and when I heard the music during rehearsals (while I was painting in another room) I thought it an abominable noise.  But I must say when the kids were performing it, it made perfect sense.  The kids threw themselves into the roles, and each of the three performances were superb.
The play started in darkness, showing off the waterfall to great effect.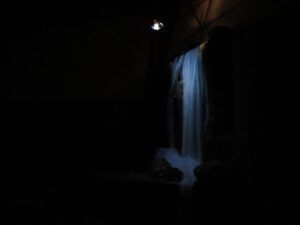 Then on came the trees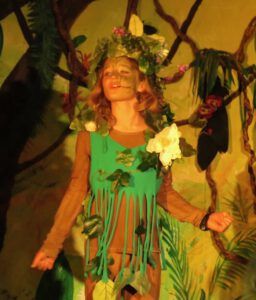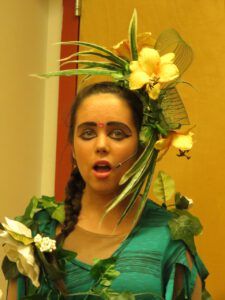 and Mowgli with all the jungle book animals.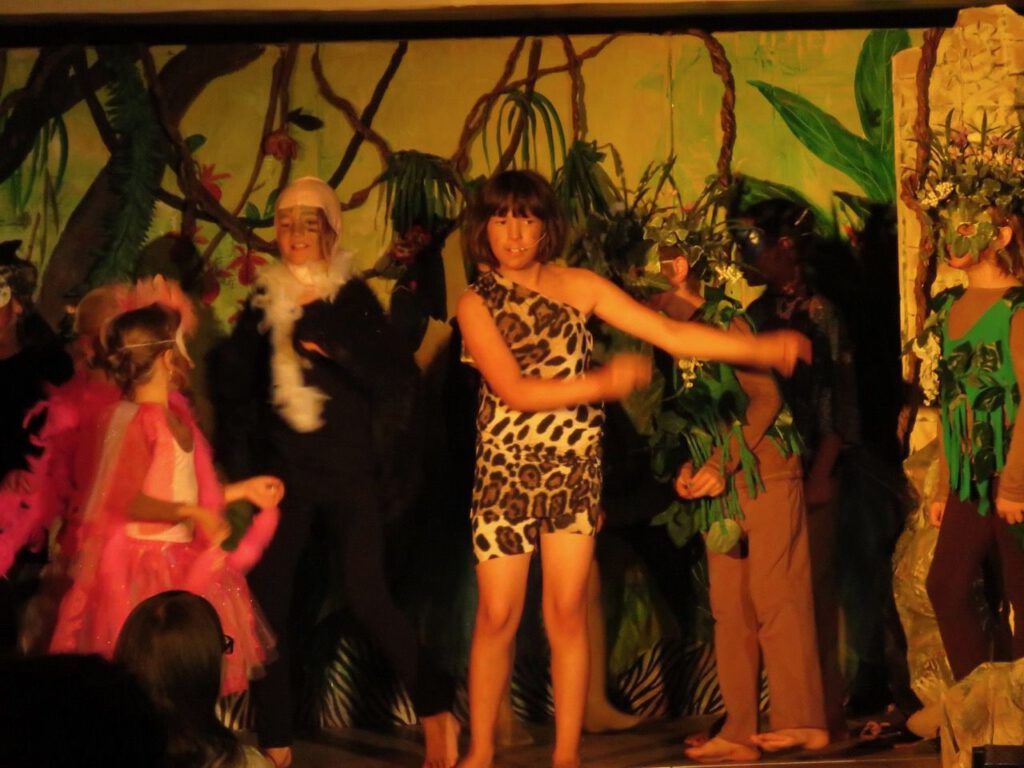 Star of the show in my opinion, though, was Balloo the bear.  The boy playing him absolutely loved being fat and waddled his belly around in fine style.  He sang and danced superbly.  (He is the brother of the Monkey King, also a wonderful dancer.)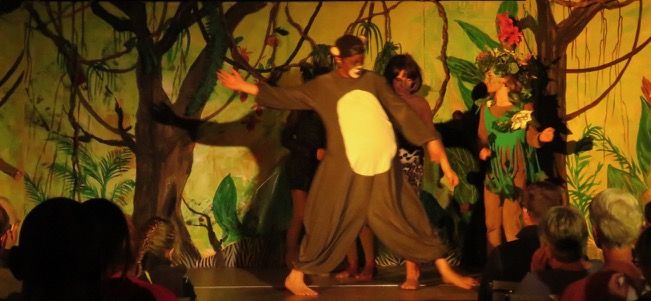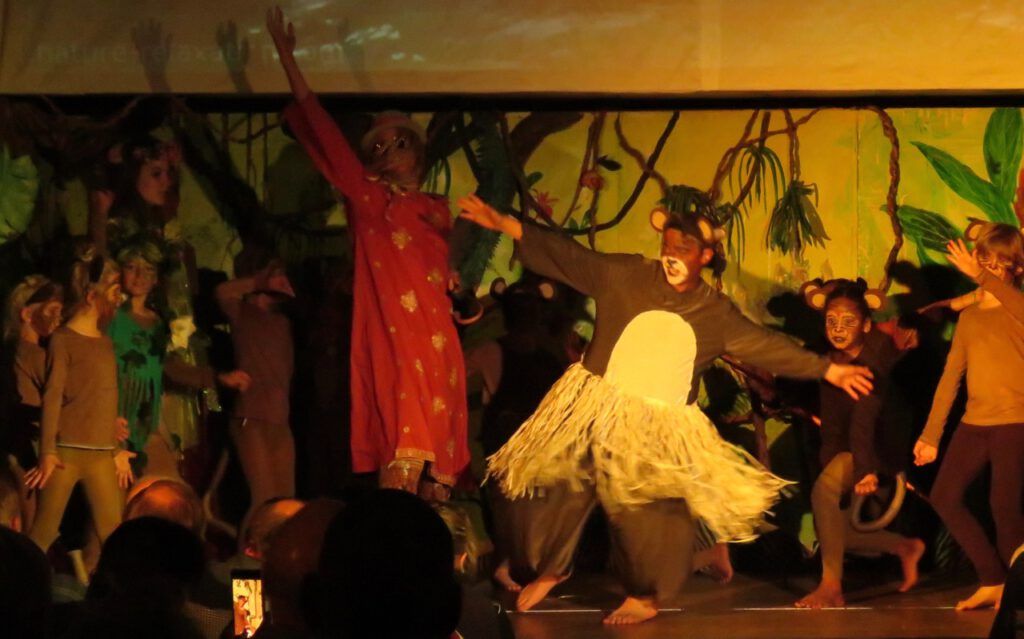 How lucky we are to have such a talented family in the area – who brings grandma all the way from Victoria to help us with the plays. Carol centre, her son Bryn and, on the right, Clare the school principal.  Clare has been described as a "Yes" person.  If someone has an idea, she immediately says: yes – and does everything possible to make it happen.

Our entertainment was not finished yet, however.  On the Friday night we had a gala dinner (a sumptuous curry!  I was smelling it being cooked for two whole days!) and also a complete surprise entertainment.  The gym was blackened, and people shuffled on – then on came the lights.  It was a total surprise.  Our locals had never done anything like this before, nor dressed this way.  They were a riot.  They sang Abba's Dancing Queen. And, if you ask me, our locals did a MUCH better job!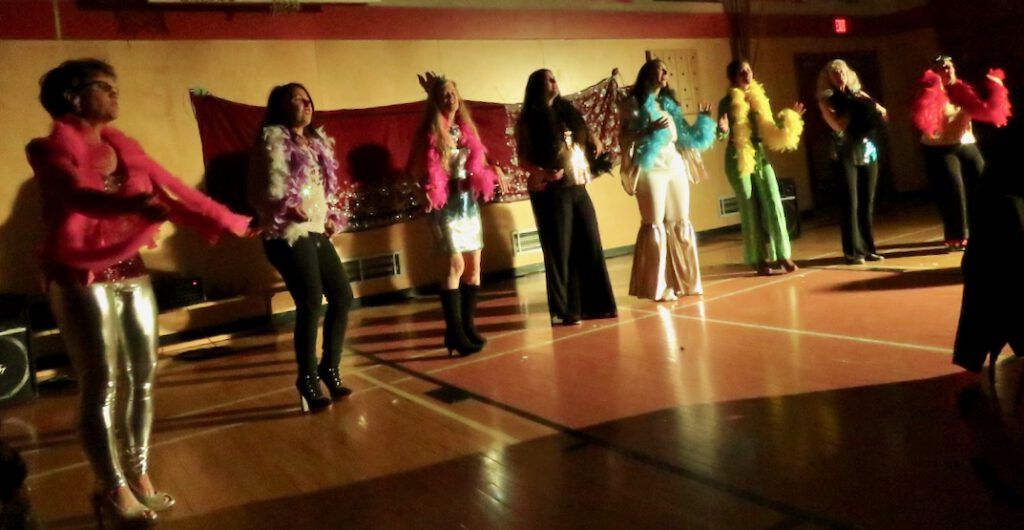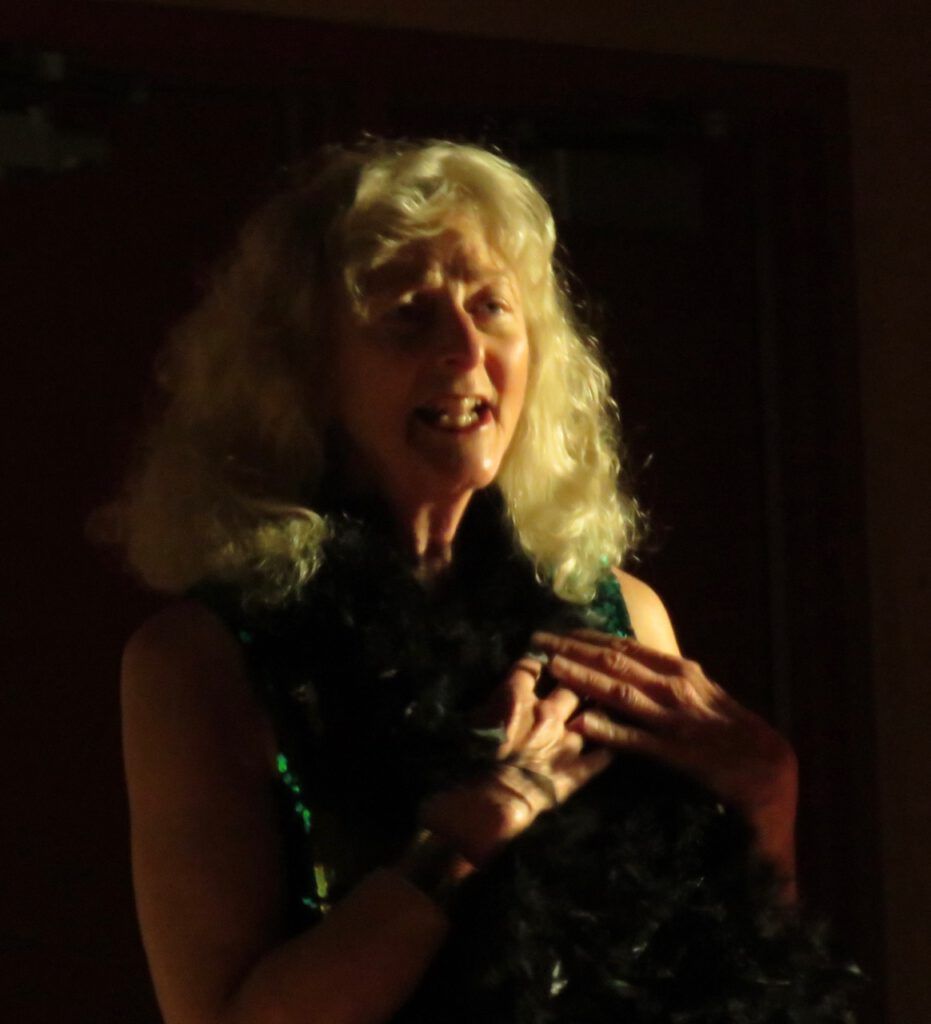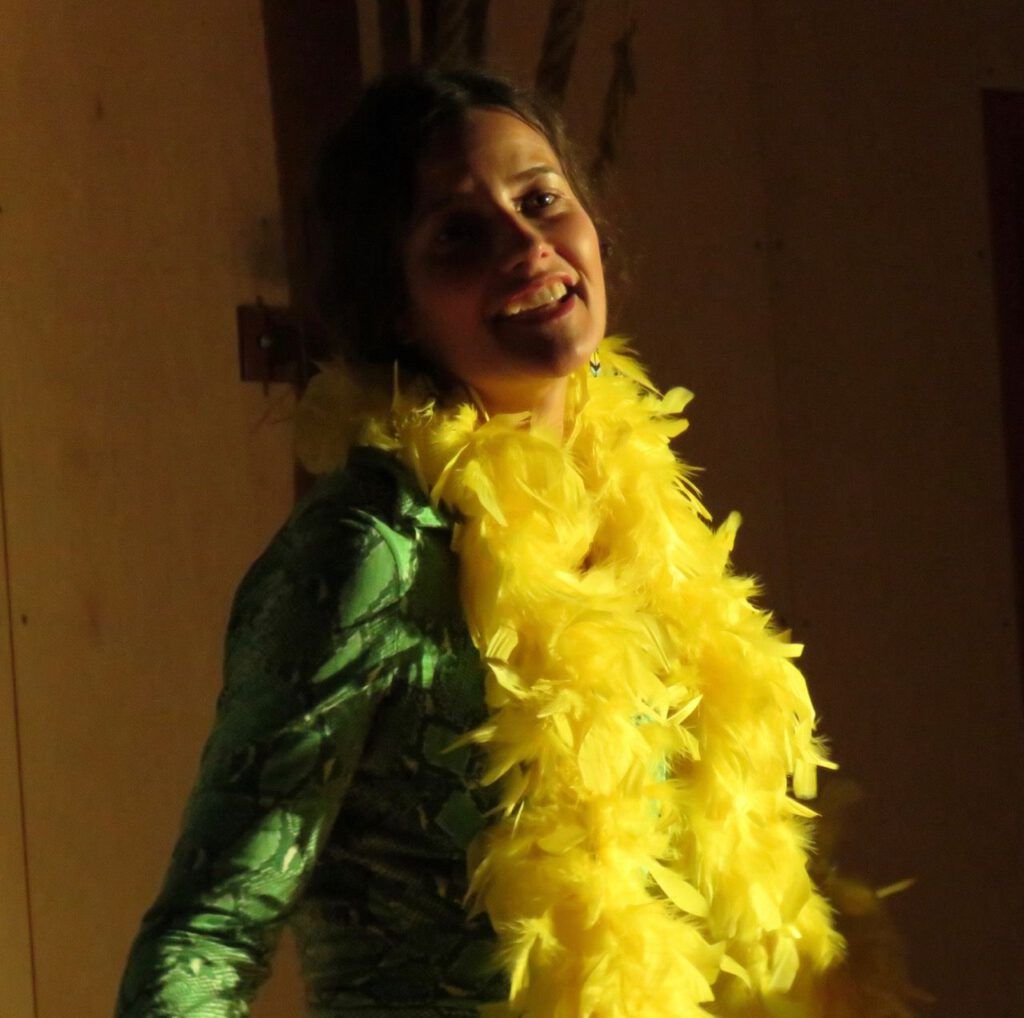 Tatla Lake community, spread over two hour's drive each way east, west, and south, comprises less than 300 people.  But what talent we have!