It is a short, if rather steep and muddy, walk up Thorston Creek to the Bella Coola Valley petroglyphs.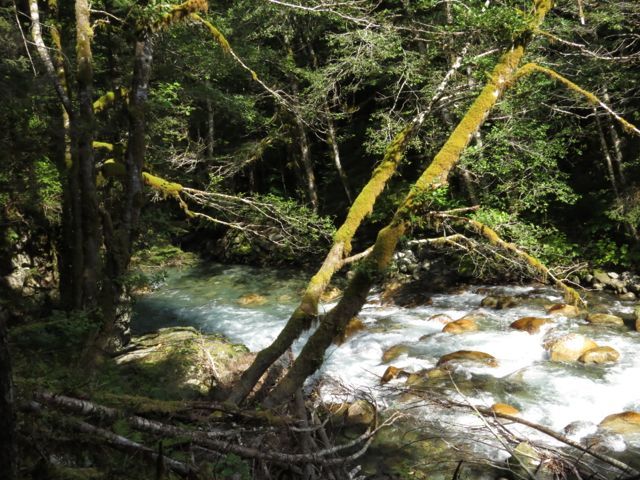 The trail took us through classic coastal rain forest.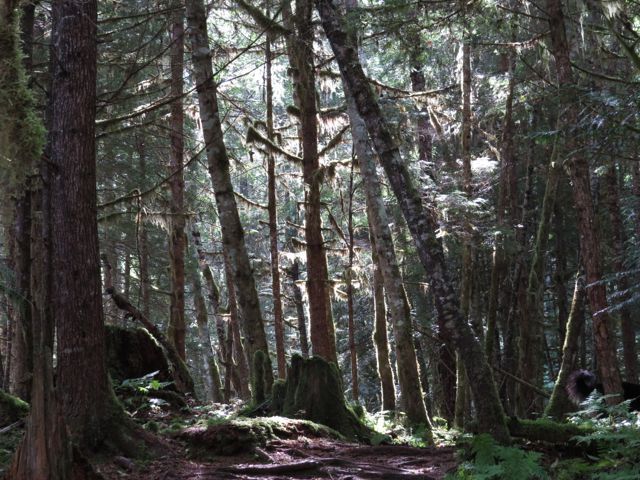 The mushrooms were fantastic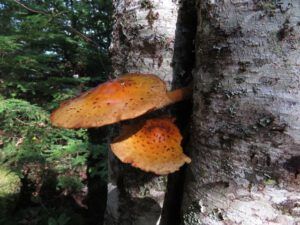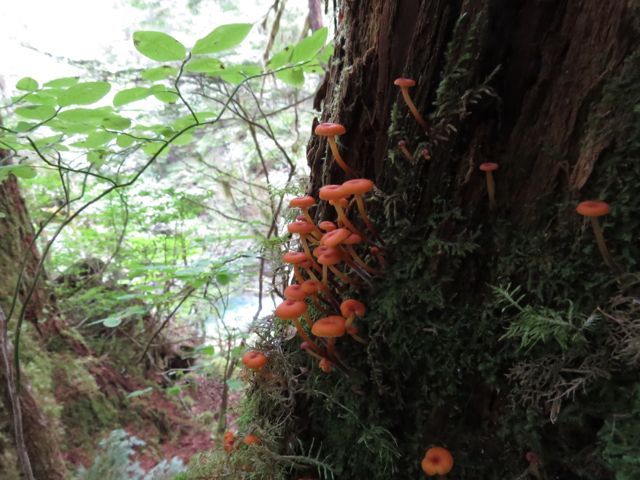 The trail was a bit precarious in places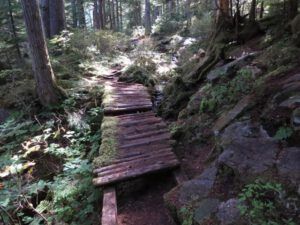 But the petroglyphs are amazing.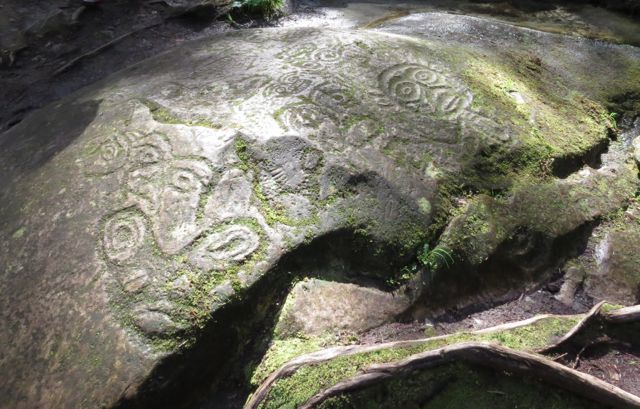 The local Nuhalk people have incorporated them into the legends.
Archeologists say they are much older than the arrival of the Bella Coola people.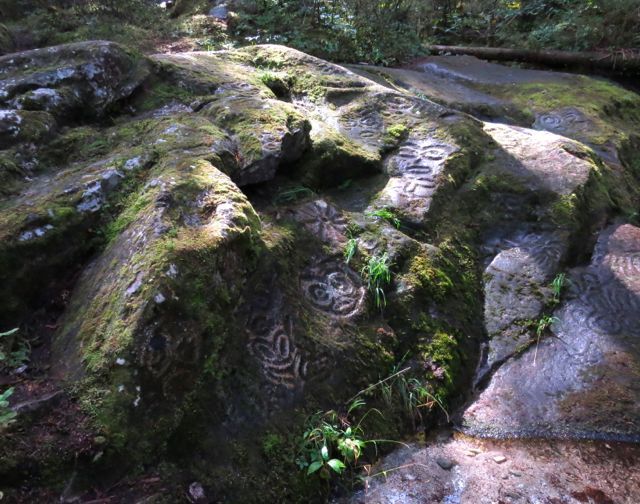 No matter which, they are wonderfully mysterious and perfectly located in this magical forest.