We've had another horrible thaw.  It was plus 9C this afternoon.  Last night it deluged rain for about an hour.
My yard is a disaster of mud and ice.  But this morning we had a spectacular sunrise.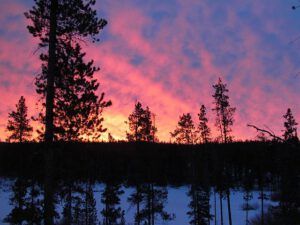 And there was a wonderful rainbow where the mountains were supposed to be.