The Tatla Lake Gymkhana is usually held around the third week of June.  It is held Saturday and Sunday.  Each day has different events so I alternate years as to which day I go.  This year was Sunday.
Faith is tackling the low jumps with panache.  She and her sister are fantastic riders – they feature in most of my horse-event pictures.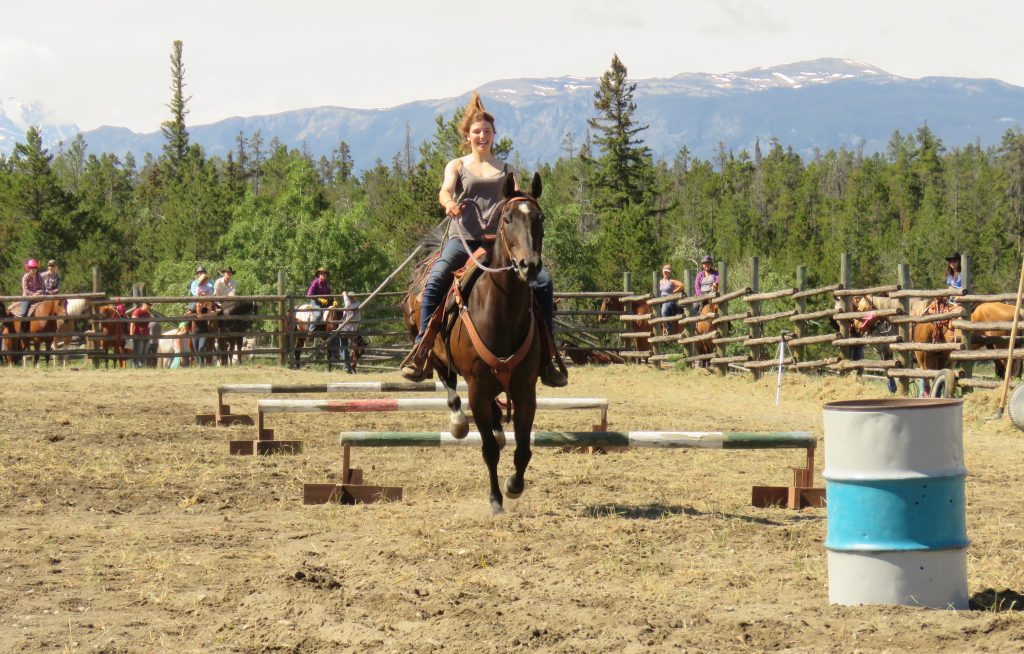 The younger children went a little slower.  Amelia had to do a lot of persuading to make her horse manage the course.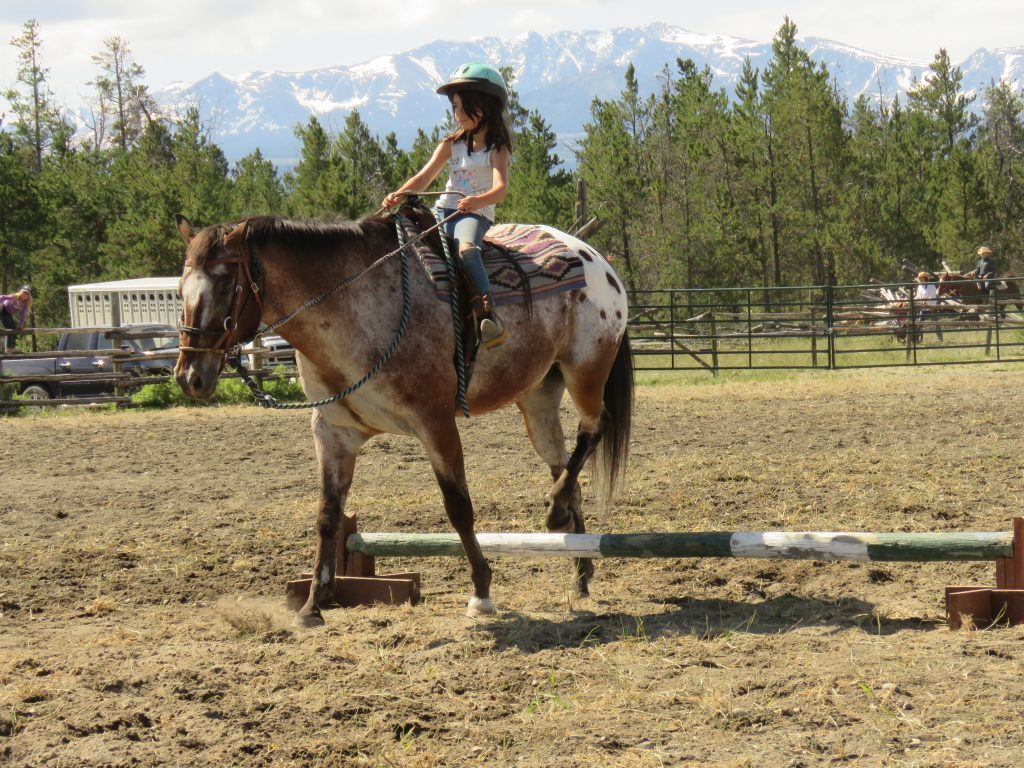 The youngest rider (led by Mum).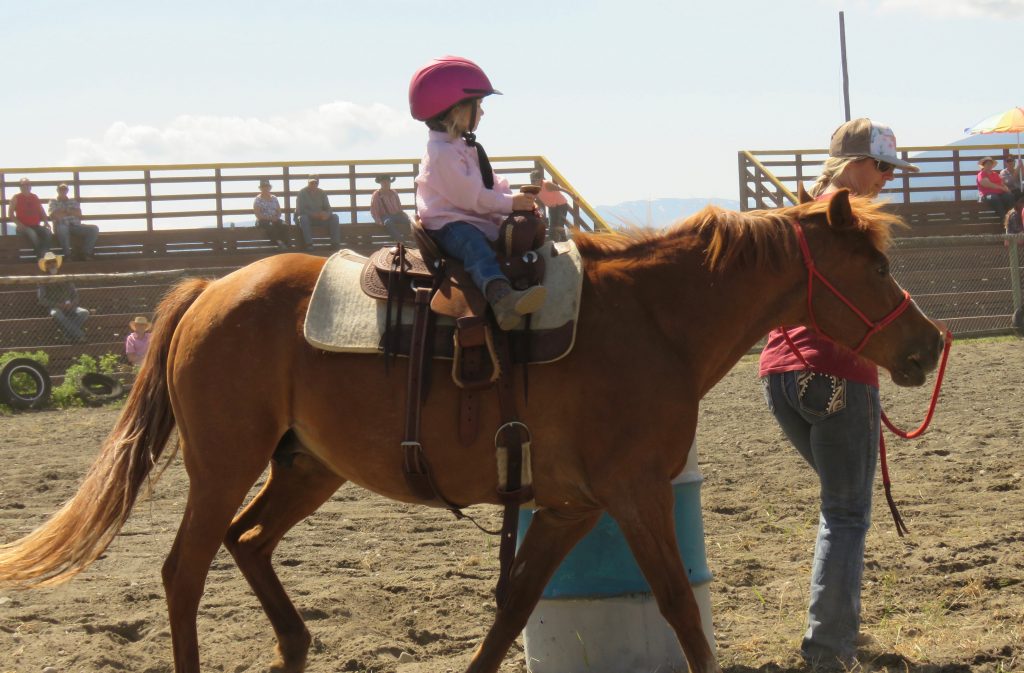 The next race involved yanking a flag out of a barrel, running round a course, then dropping the flag back.  The horse had to put up with the fluttering and clanging.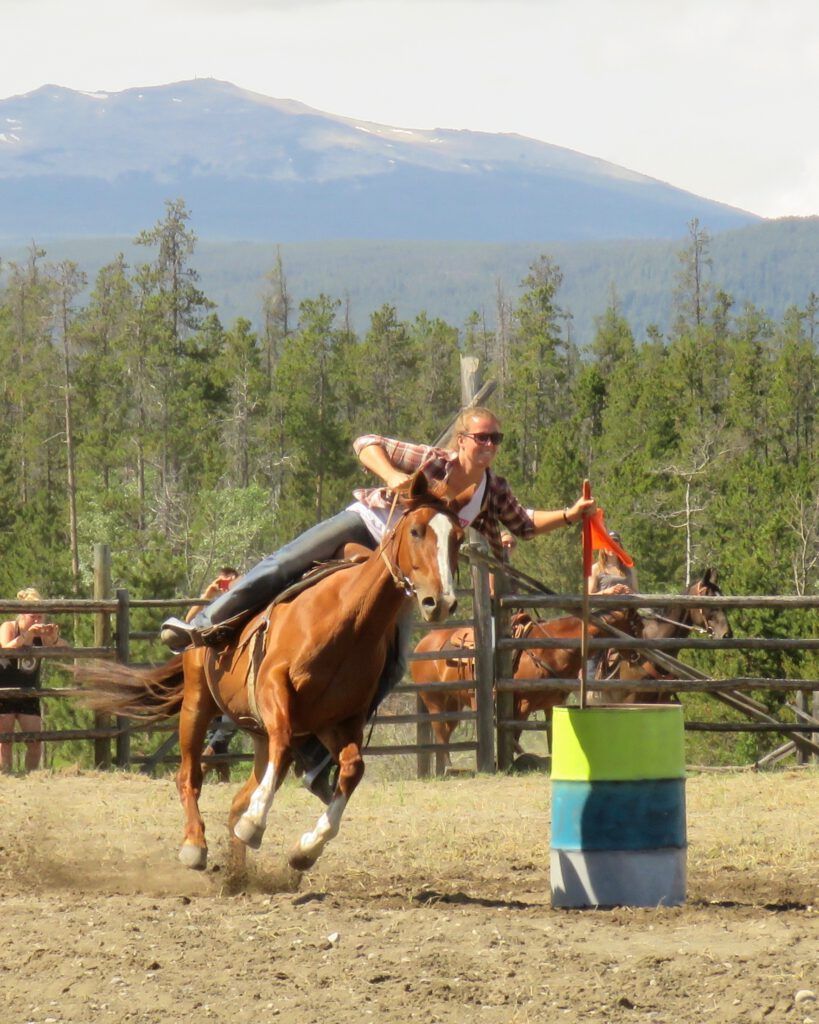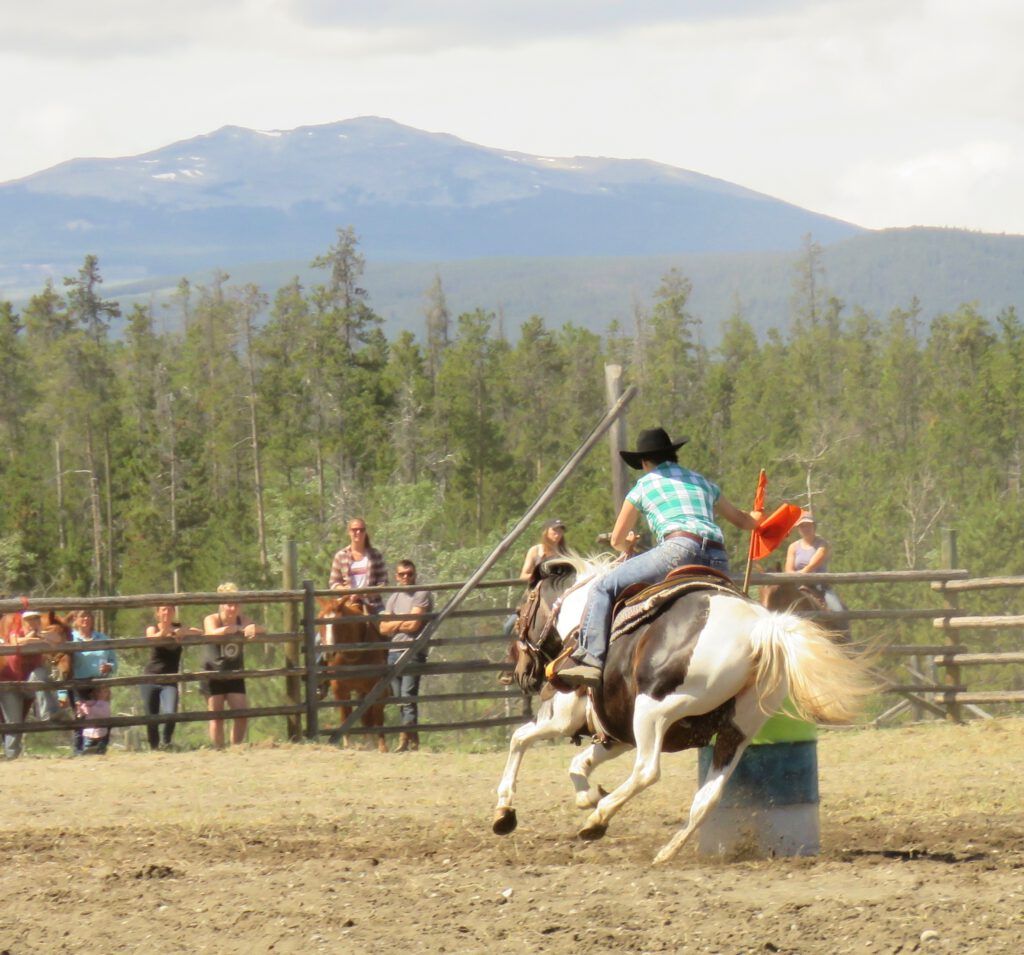 The tire race is always very entertaining for the audience.  Two riders approach on the same horse.  One has to get off and hang onto the tire.  He must not touch the ground.  The horse is ridden round a barrel and then has to go and pick up the rider again.  Not many horses are happy with this!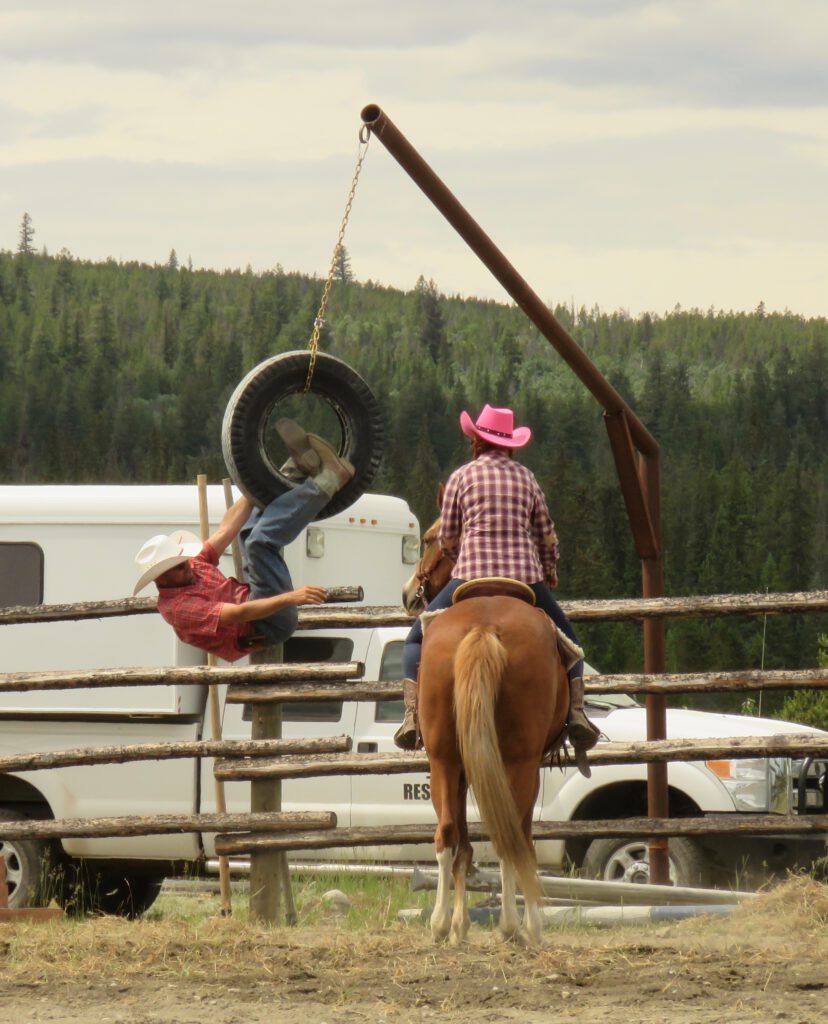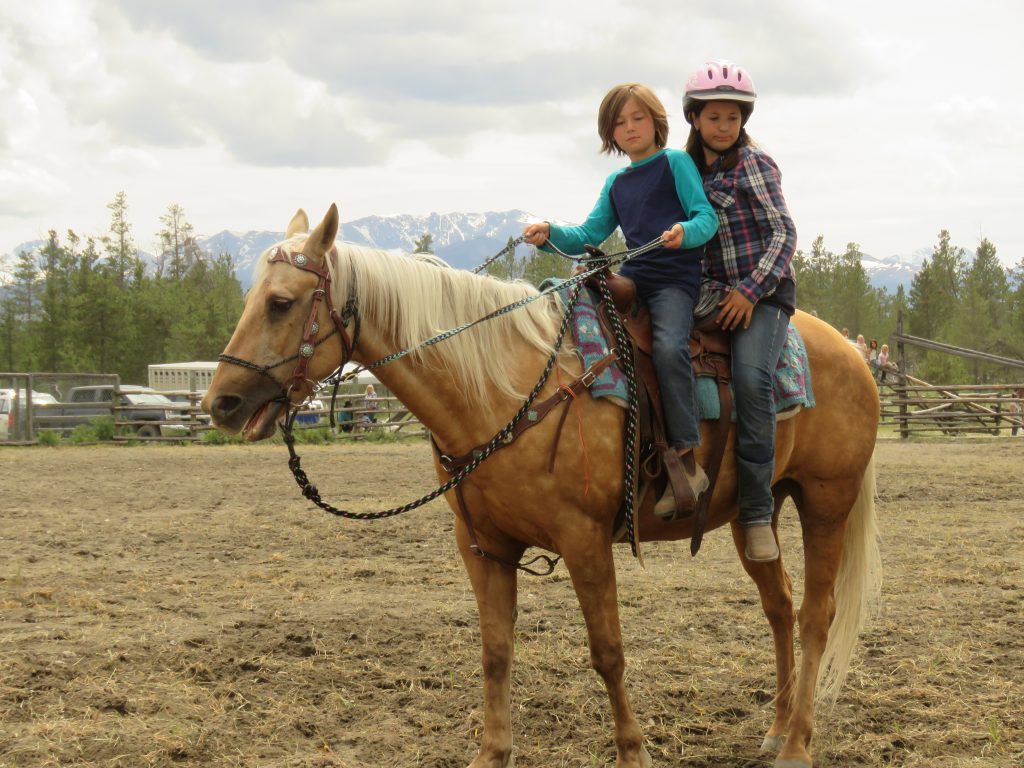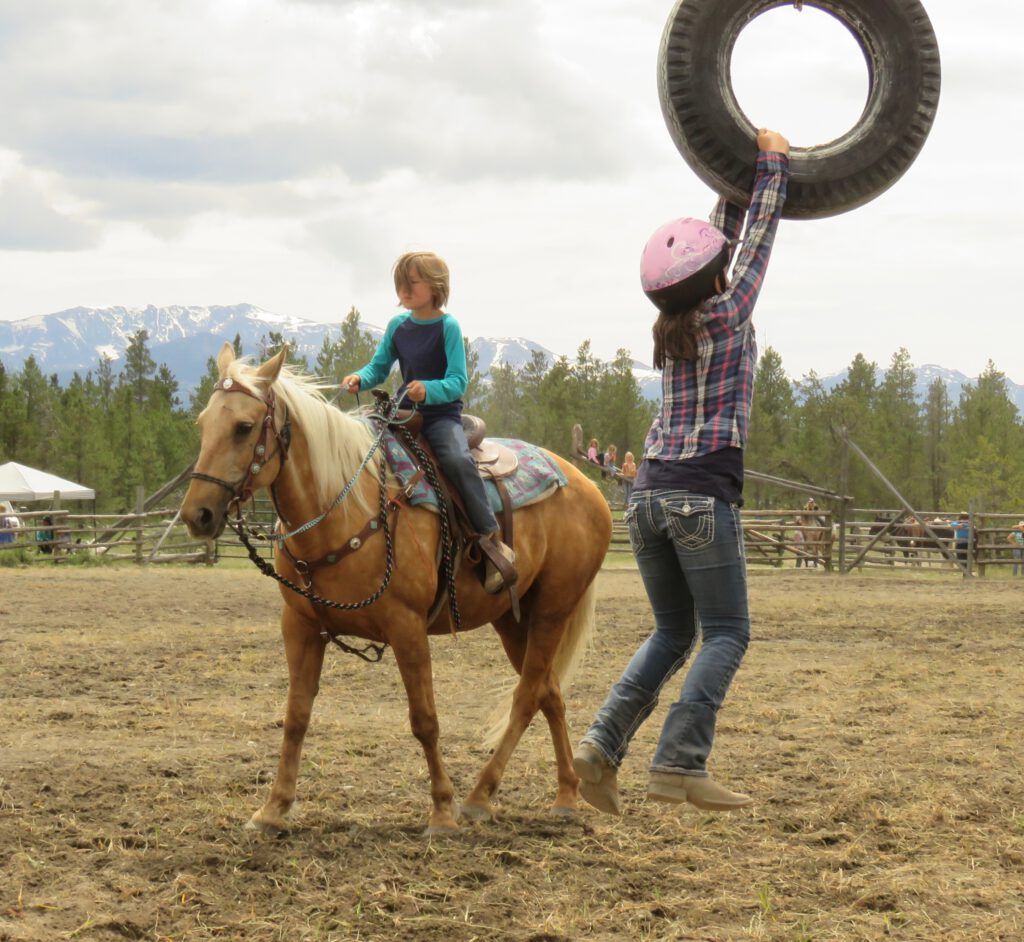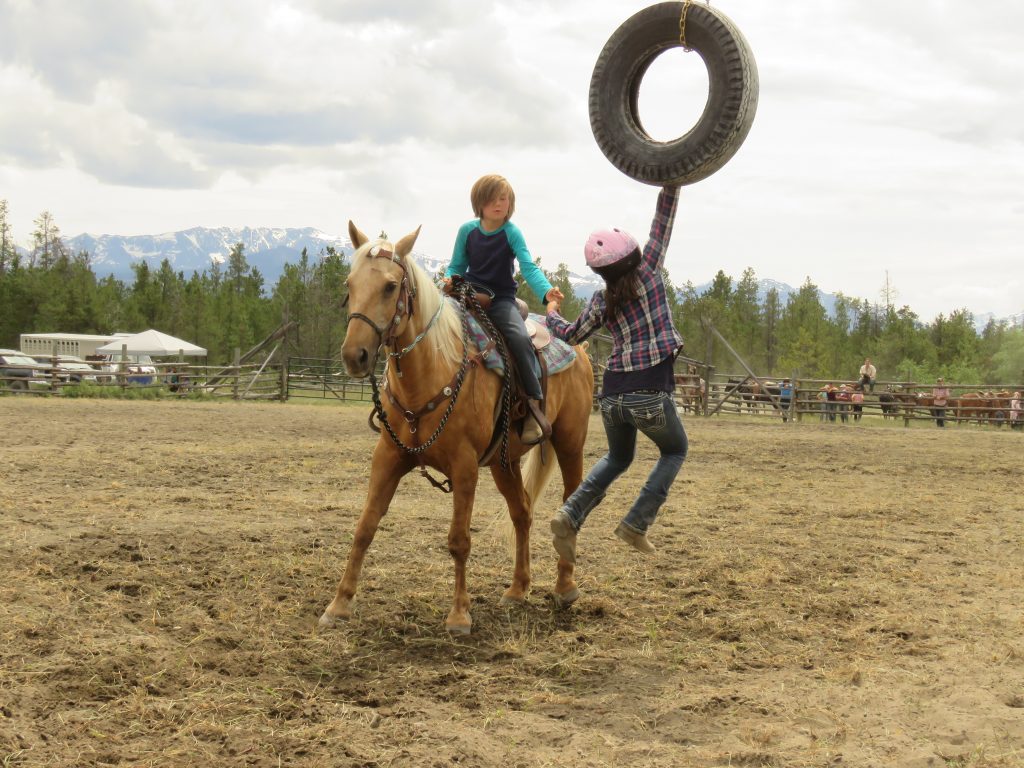 But Serina couldn't hang on any more.  Lyndsay and Serina had better luck.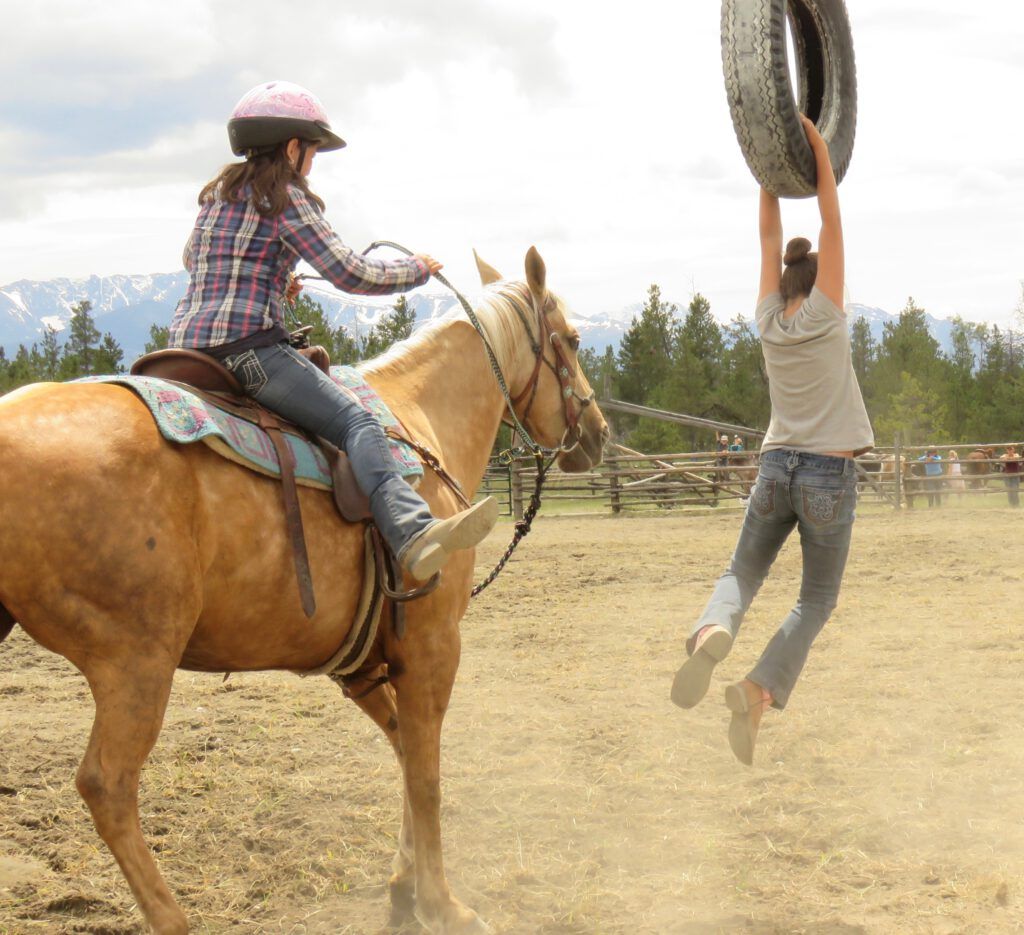 After several attempts….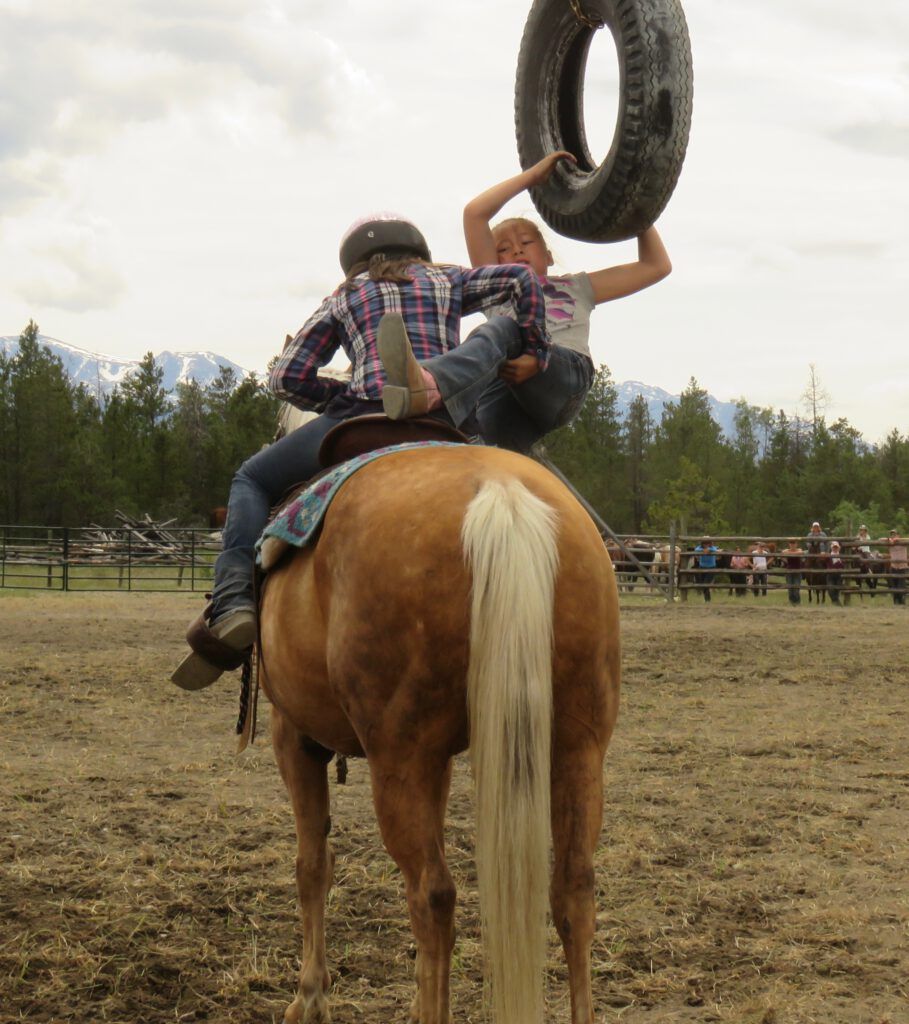 While watching this, I( became aware that, in the pipe supporting the tire, there was a mountain bluebird's nest.  The parents were feeding young.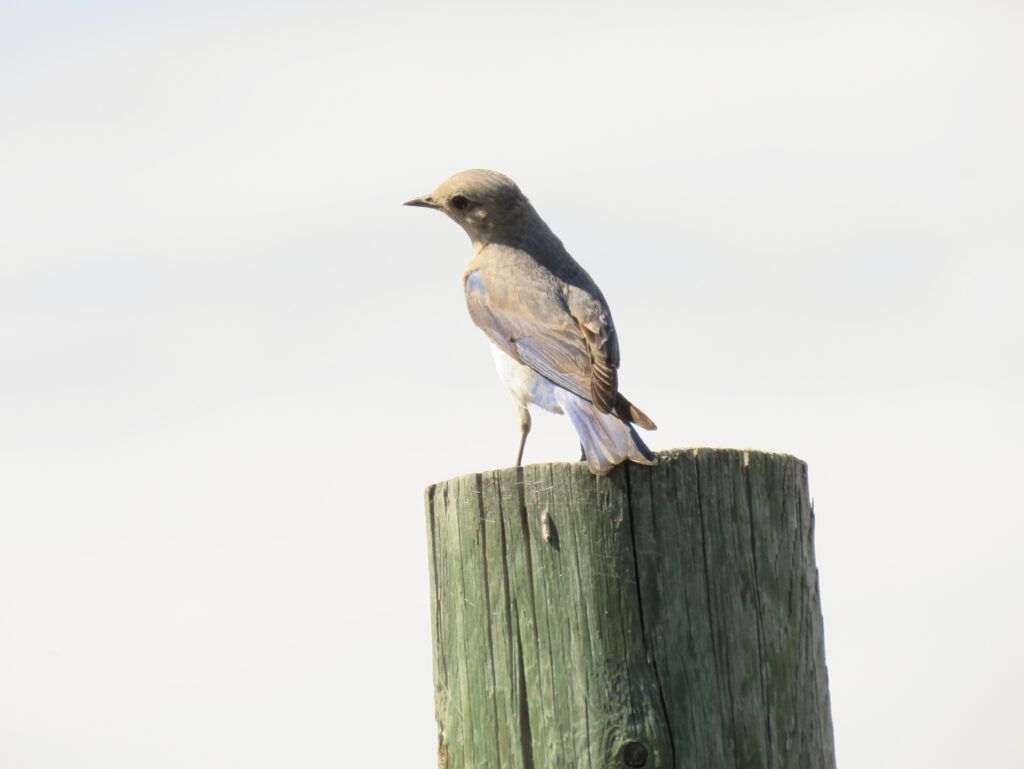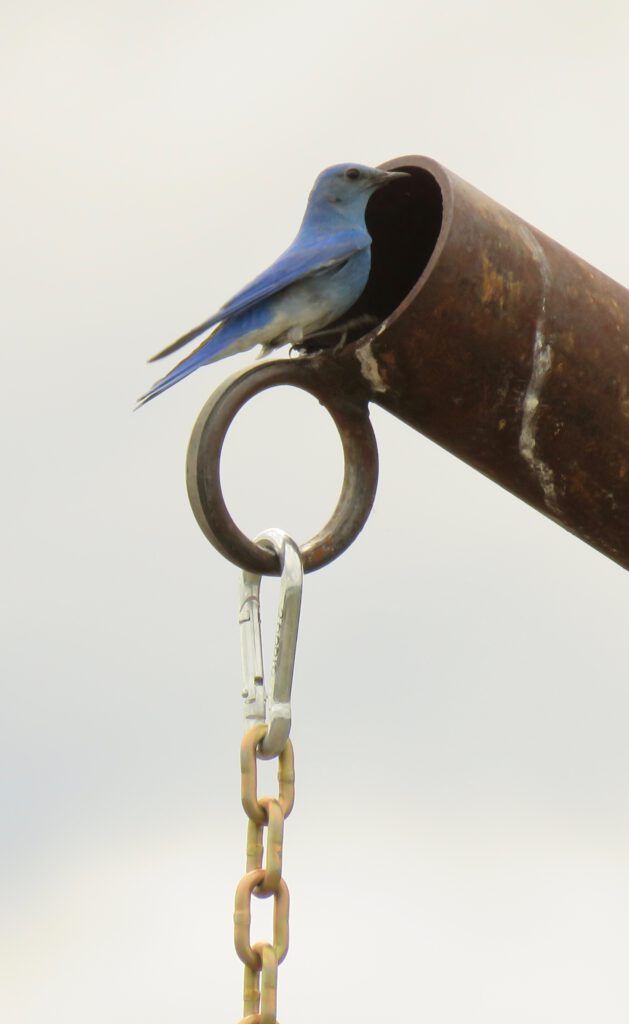 Next race – contestants had to get close enough to a drum to drink a glass of lemonade.  A long reach down for a kid on a tall horse.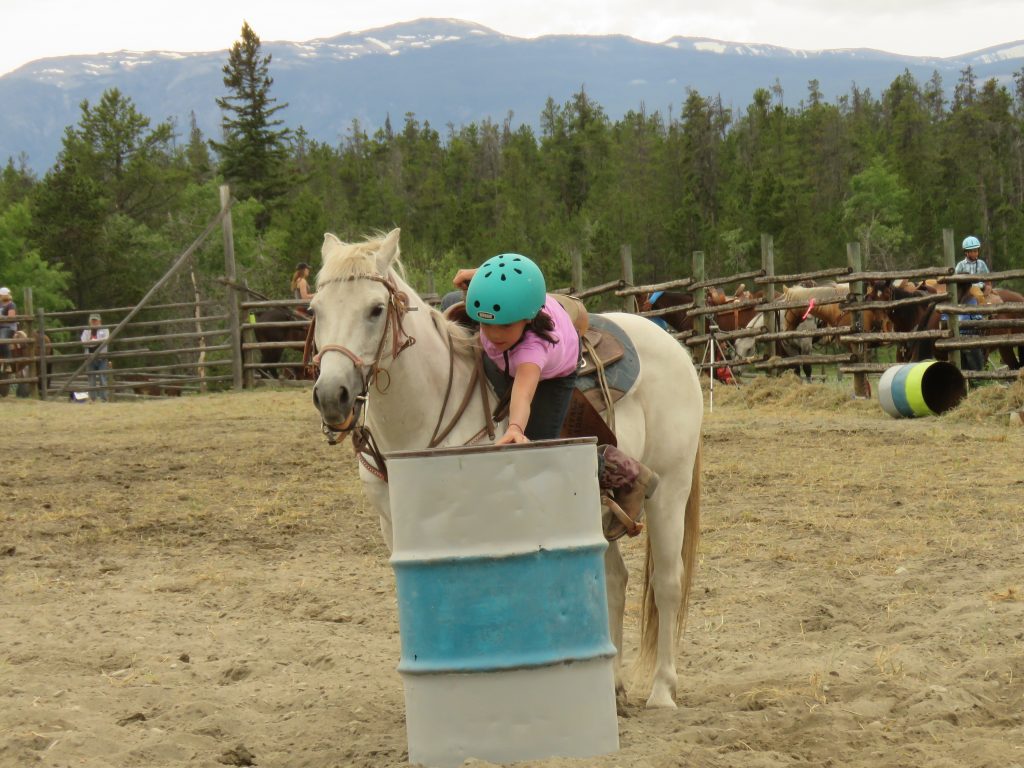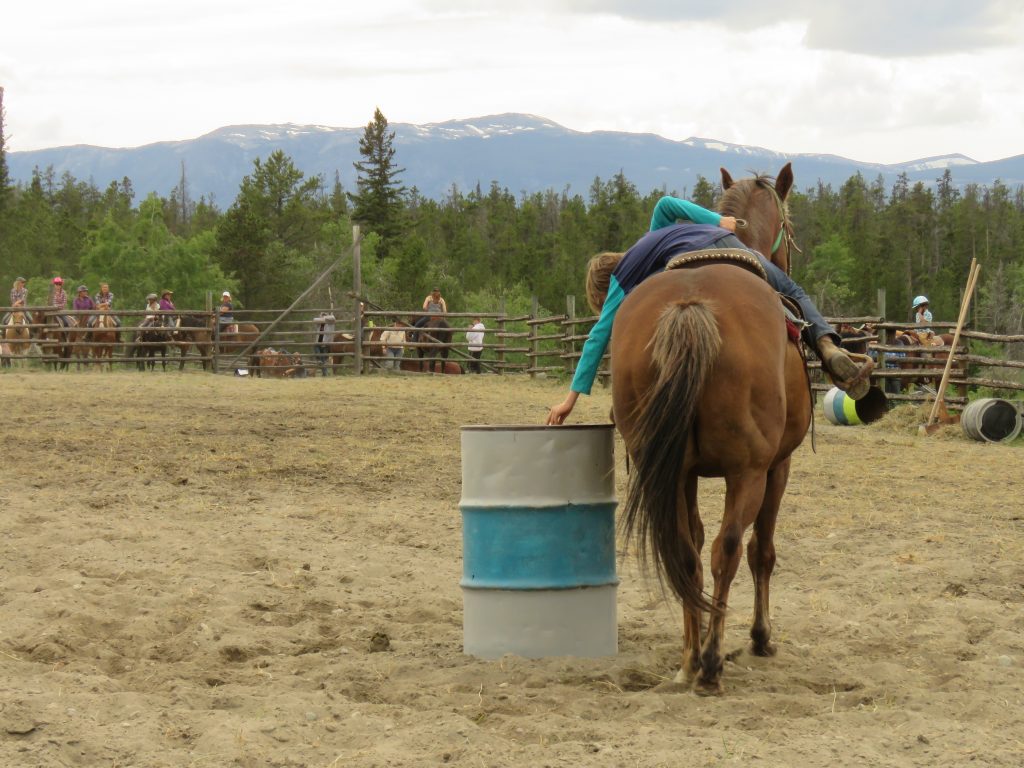 Then "musical chairs".  Tires were put in a ring and the riders, one more than the number of tires, had to circle them.  When the music stopped, participants had to leap off and stand in a tire.  Naturally the horses did not always like all this kerfuffle.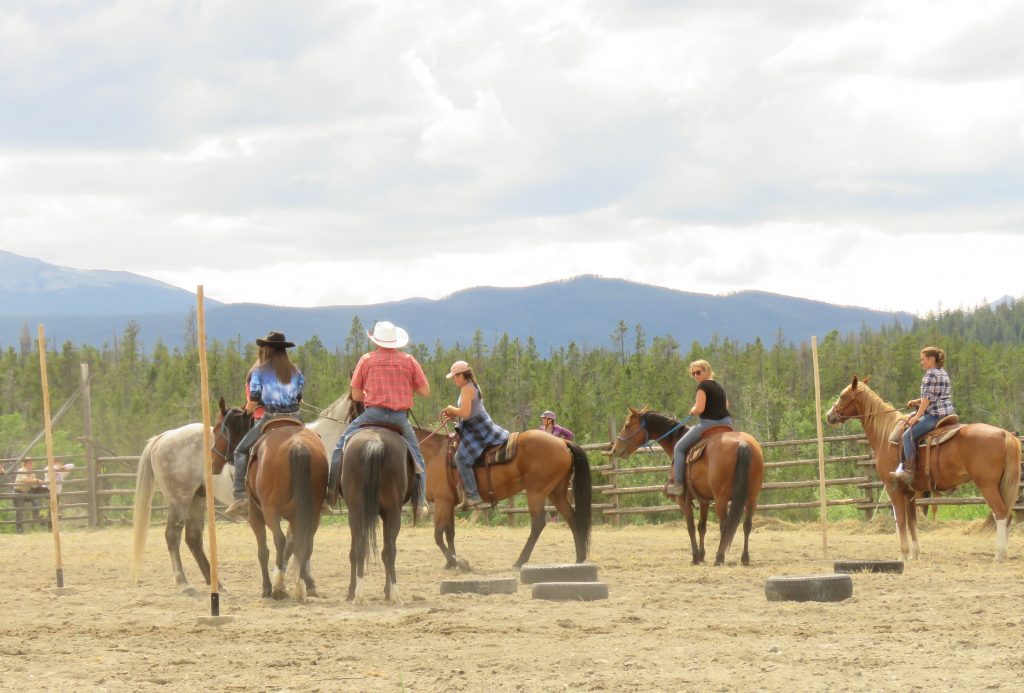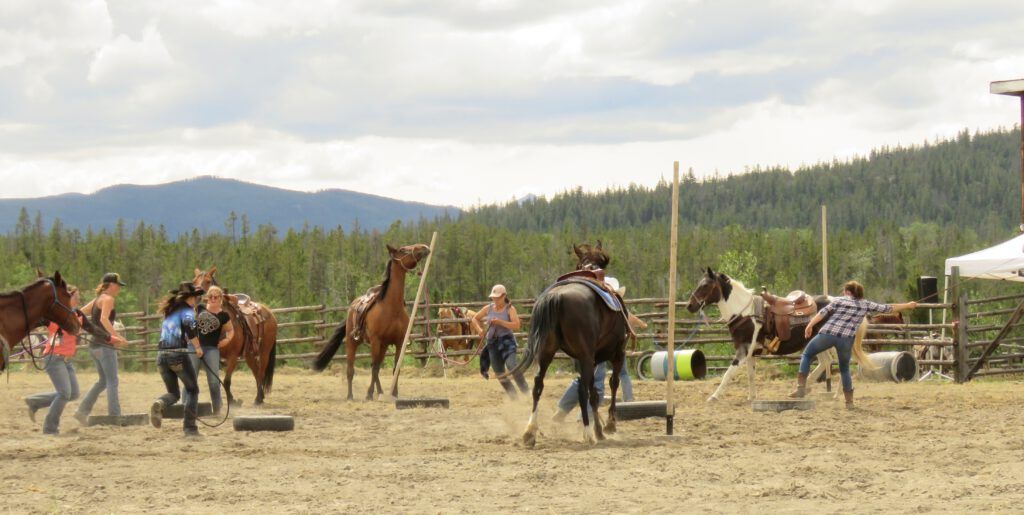 The boy with the blue-sleeved short was close but his horse was less accommodating so the other kid won.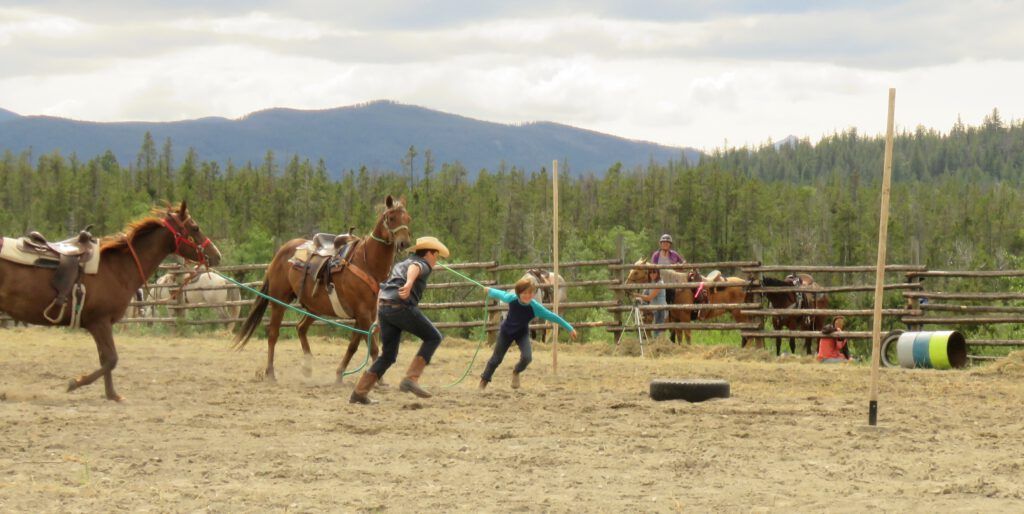 Audiences are always good photographic subjects.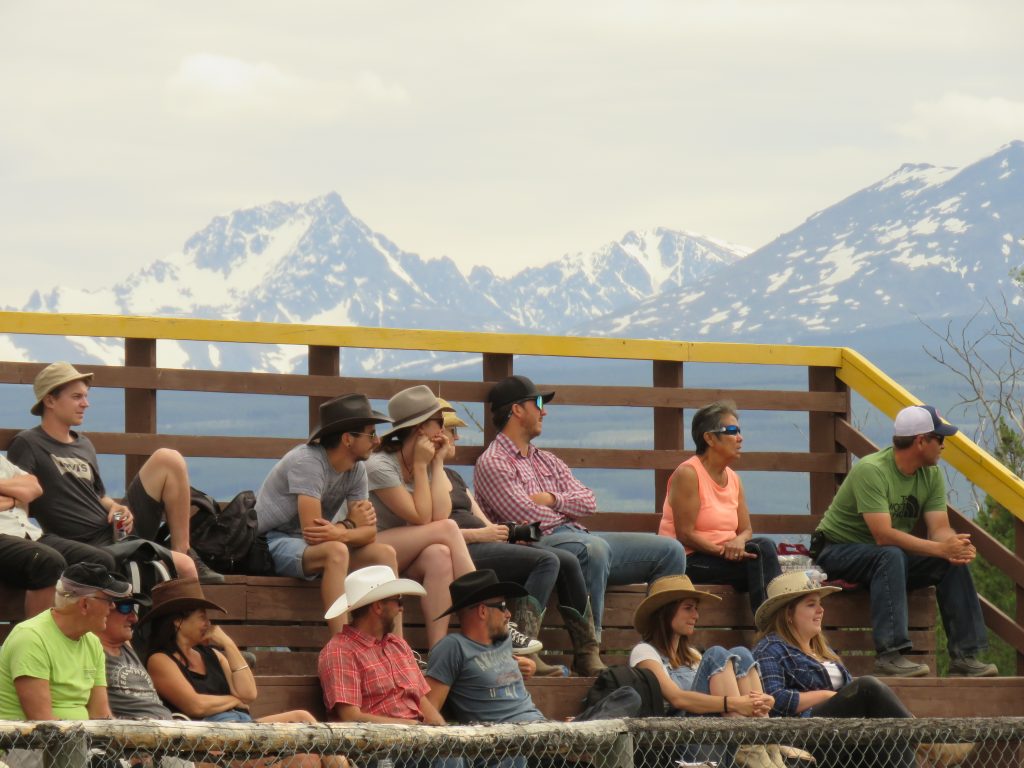 Girls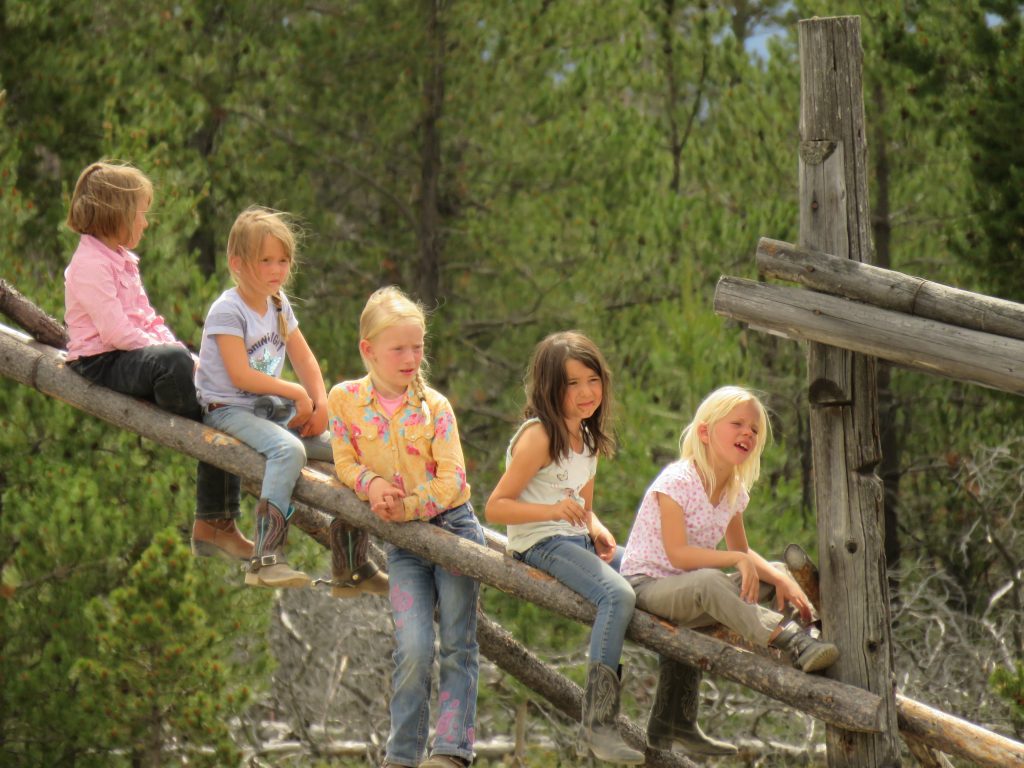 Boys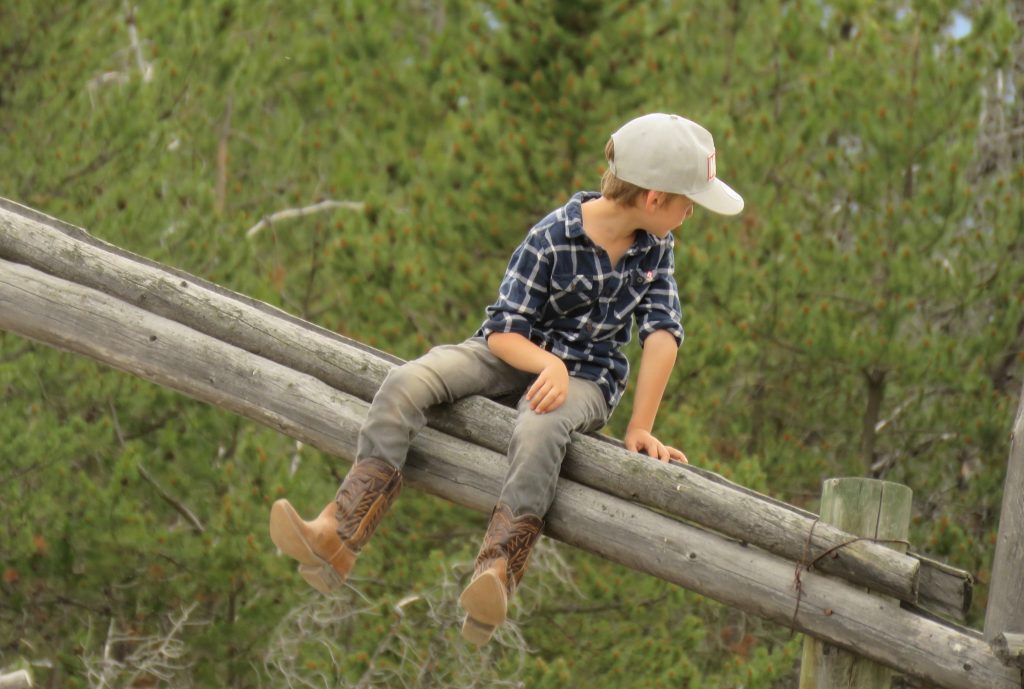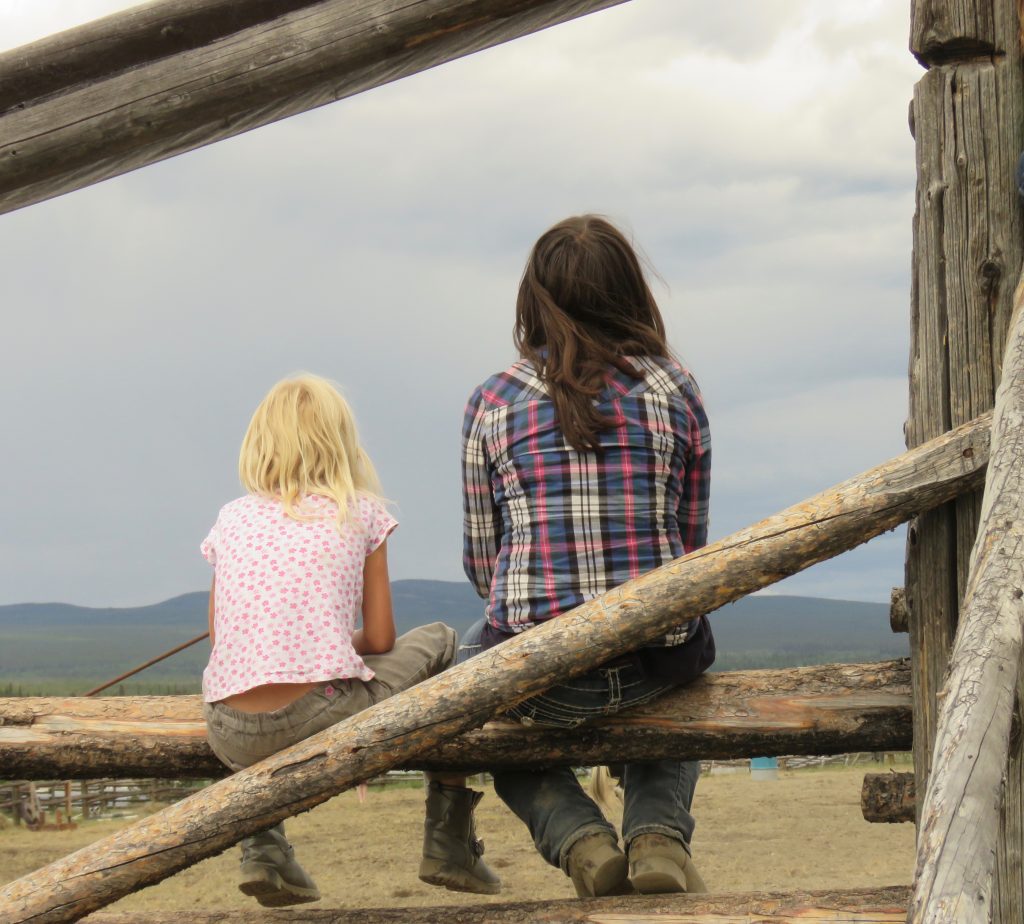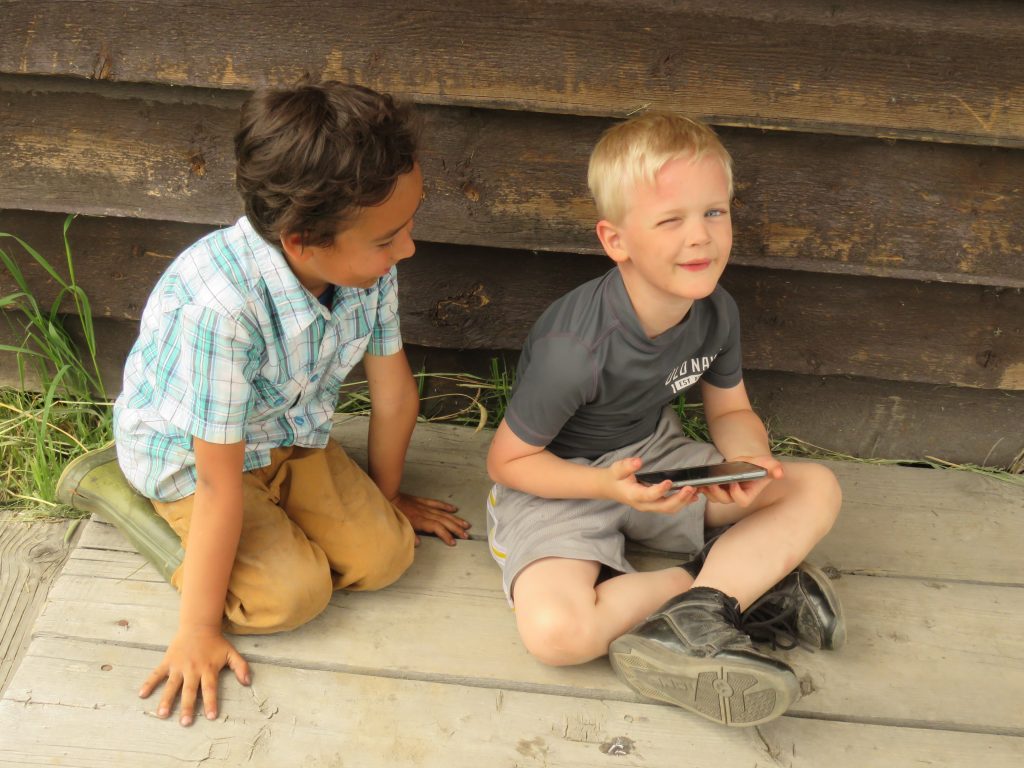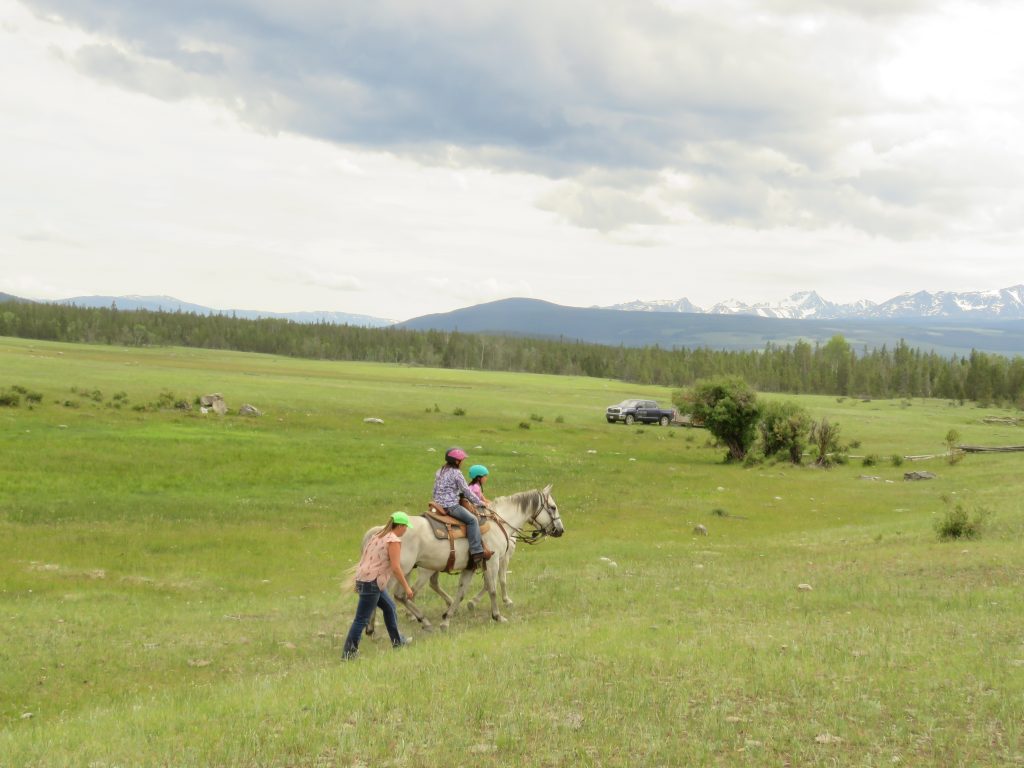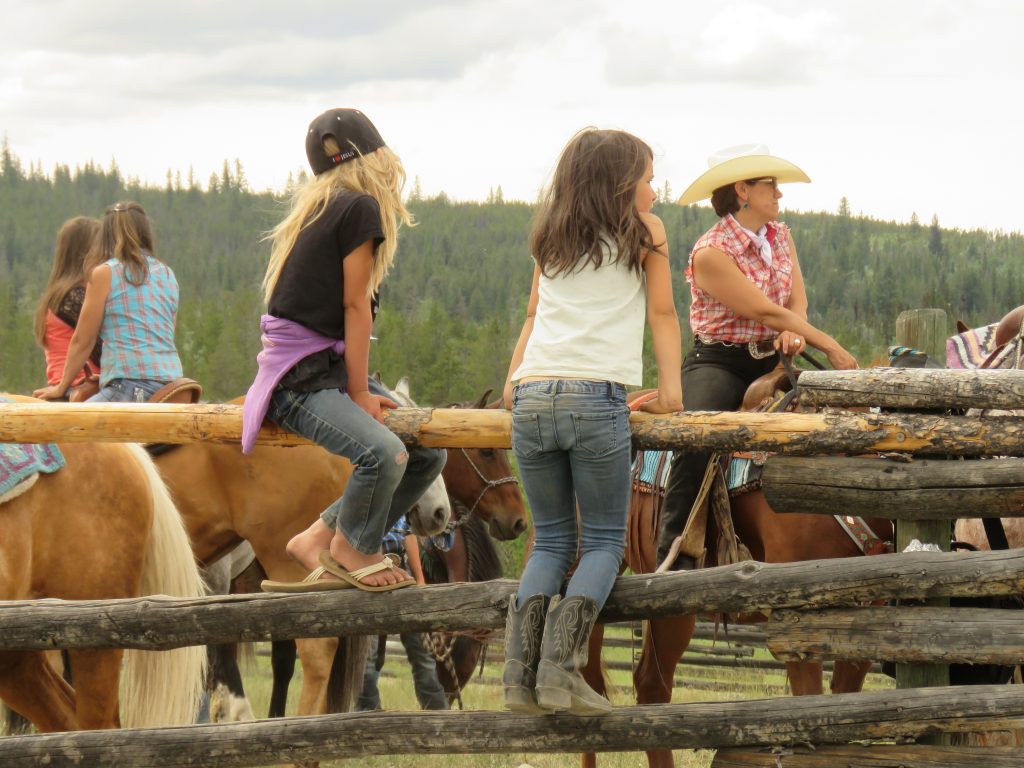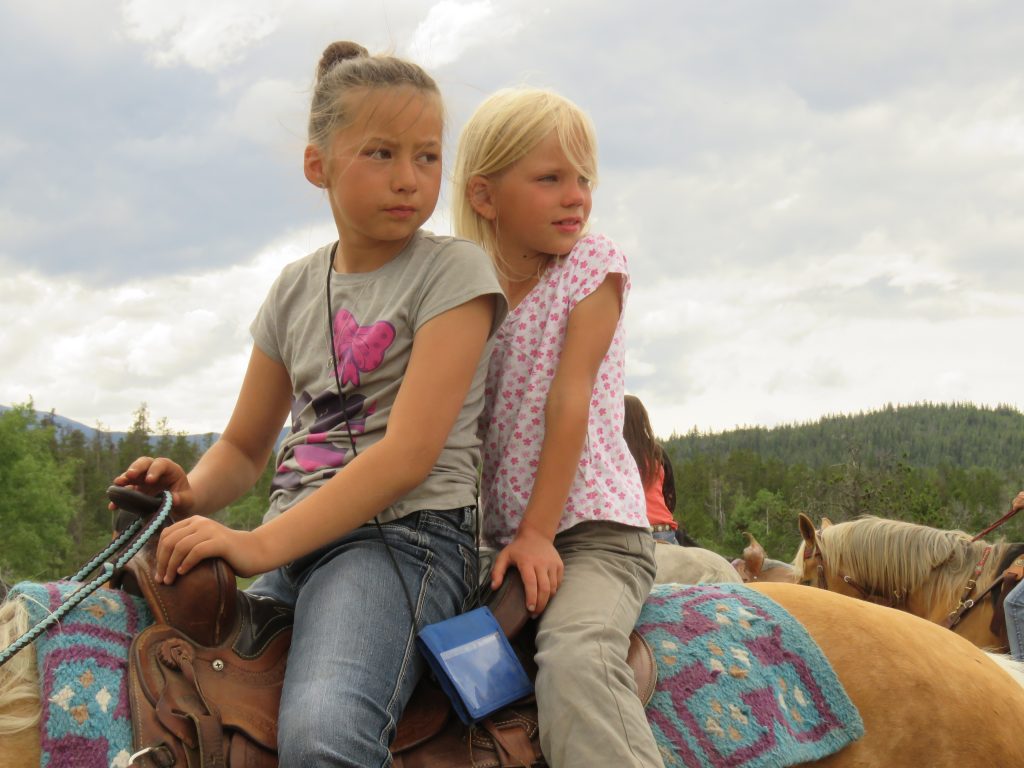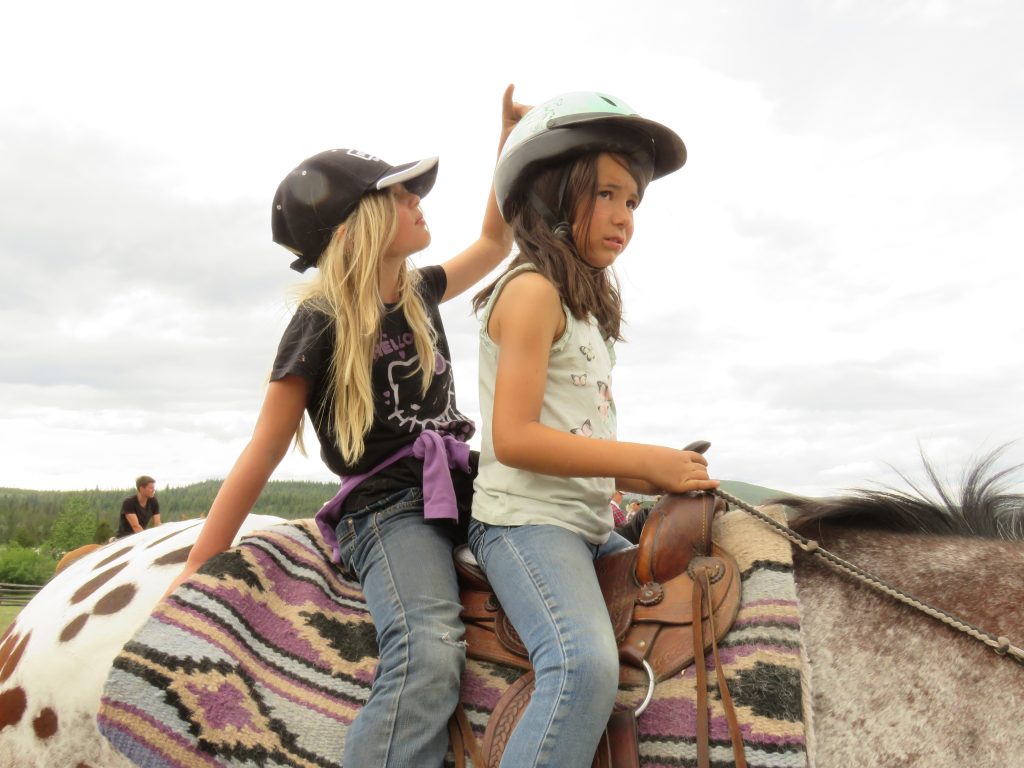 In this event, the horses had to approach the dreaded barrel with one rider, who had to get close enough to dismount onto the barrel and allow the other person to get onto the horse.  Mother and daughter here…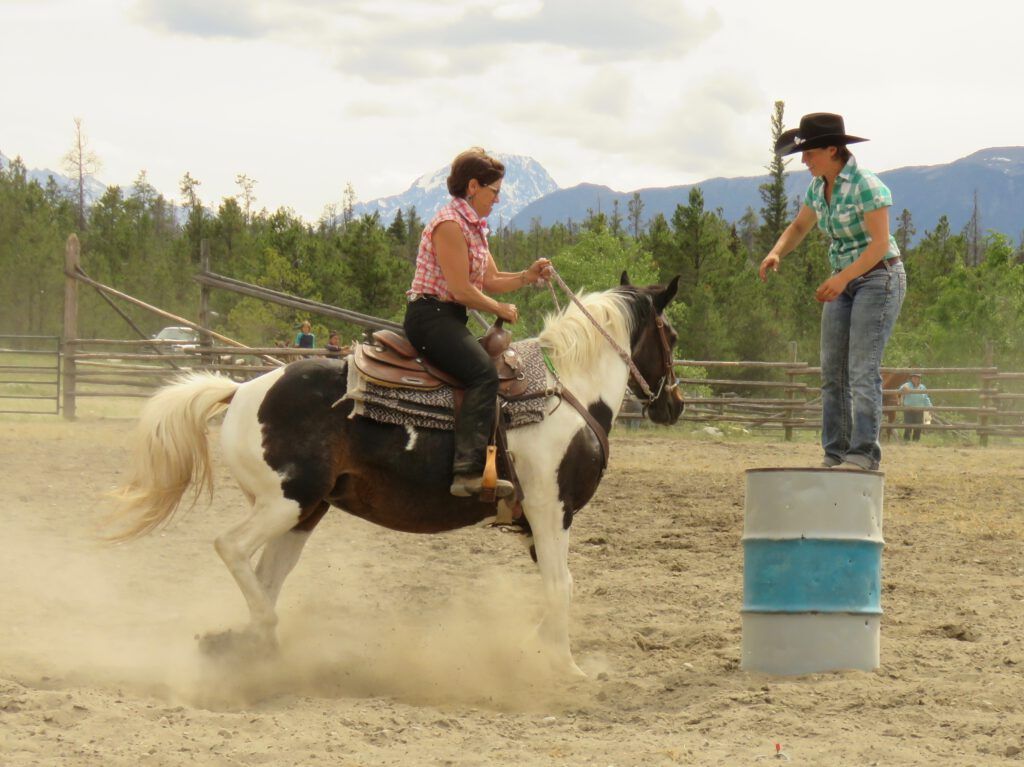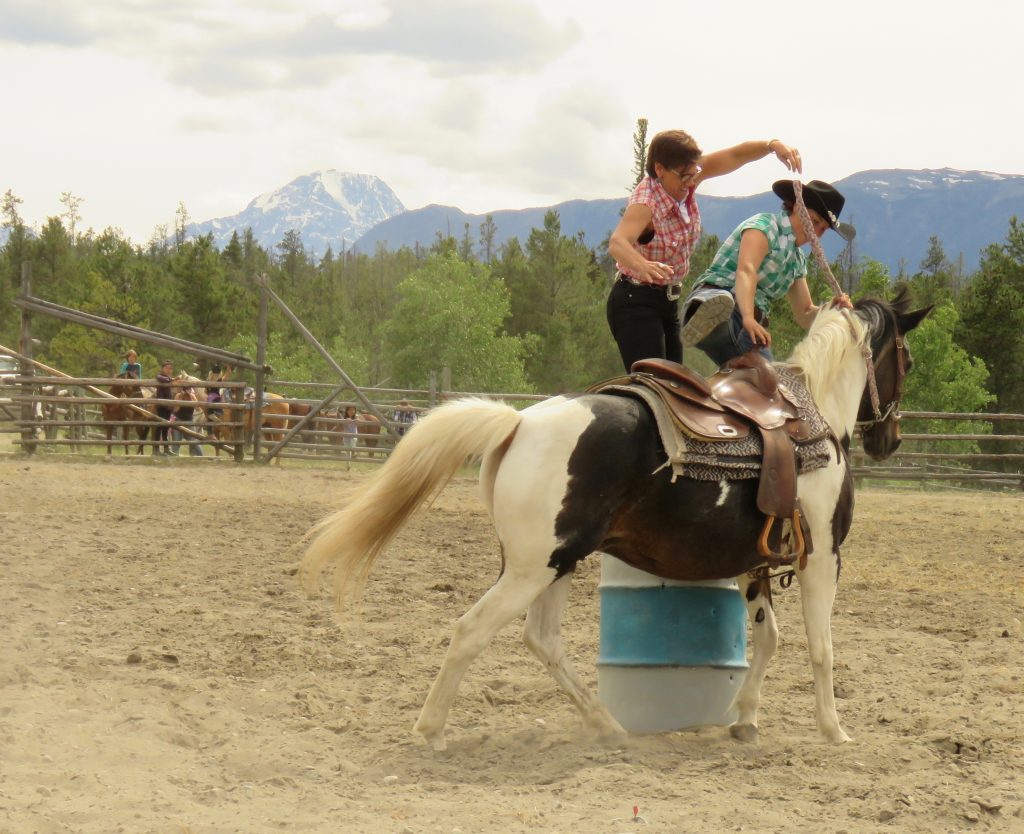 Two sisters.  It took them a while….  But in all the events the kids patiently persisted until they completed their tasks.  Great practice and discipline for them and the horses.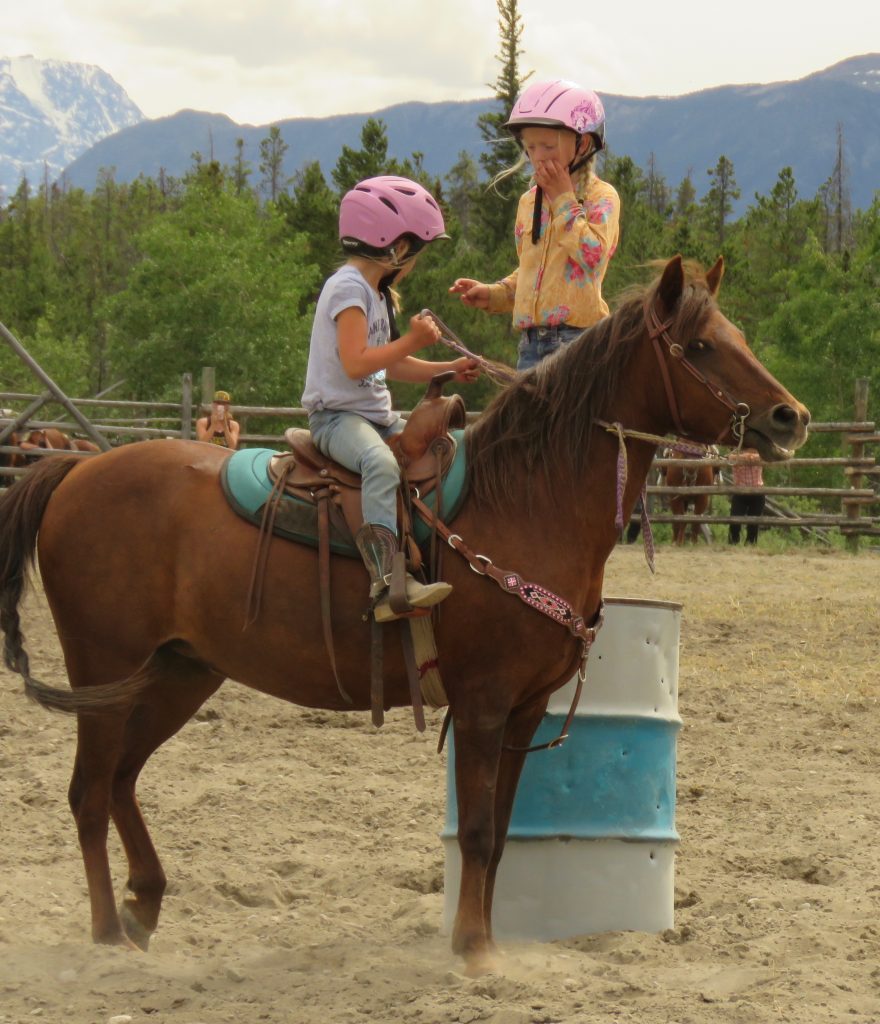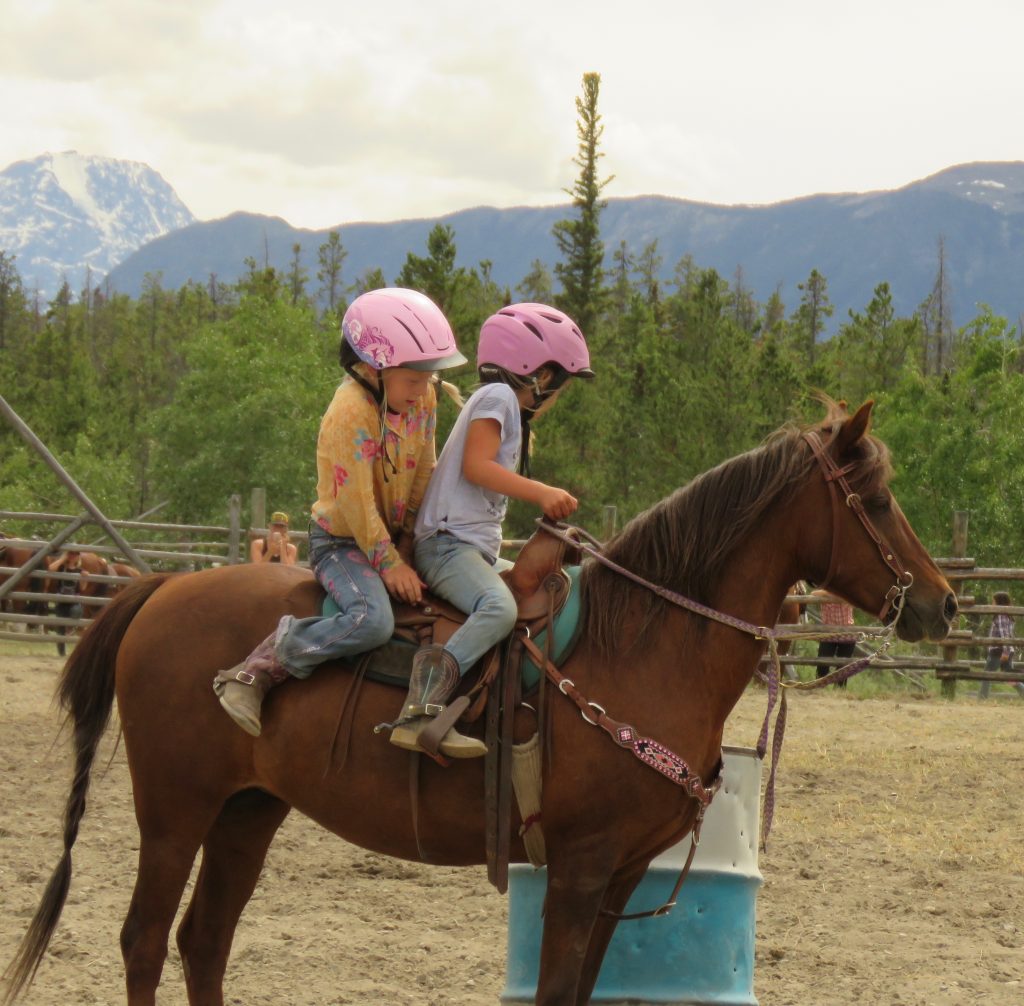 And finally the barrel racing.  Always good for dramatic pictures.  Brittany here is very experienced, she even went down to Texas to compete in a  major event.  The whole family lives for horses.