A Flatwater First Responders' Course was organized by the Tatla Lake West Chilcotin Search and Rescue Organization.  I have been interested in this group for a while and joined in a somewhat desultory fashion in the spring.  I was just too busy to attend meetings regularly.
The day we had the Flatwater First Responders' Course was a very smoky one.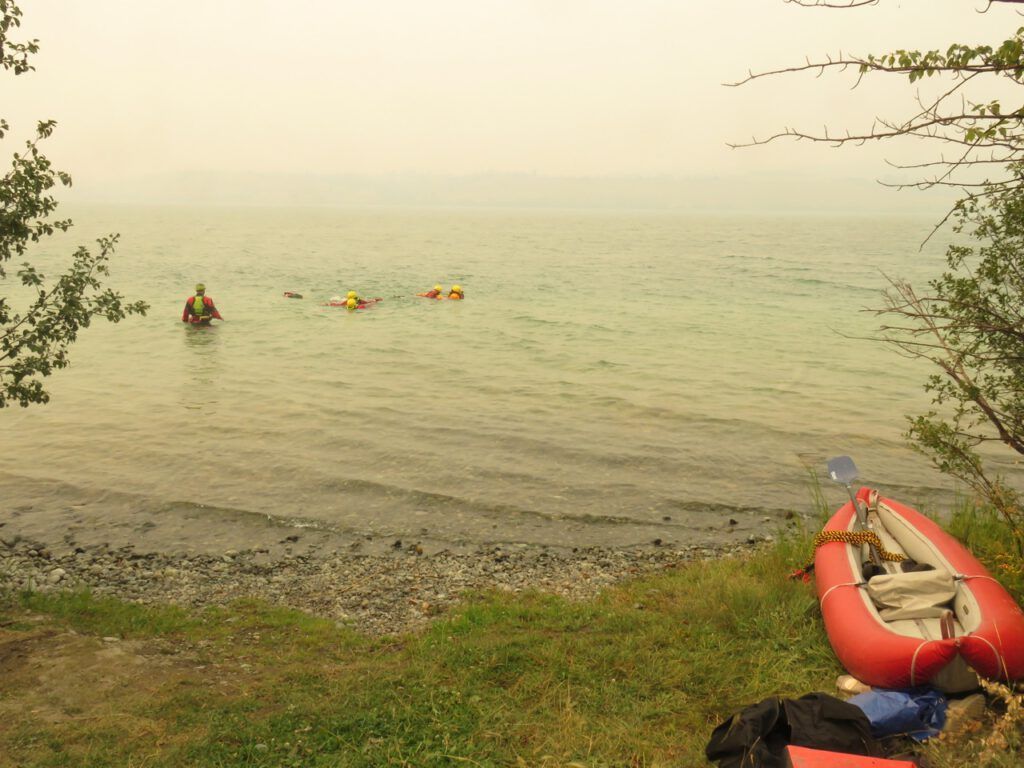 The instructor was from Raven Rescue. (instructor on the right.)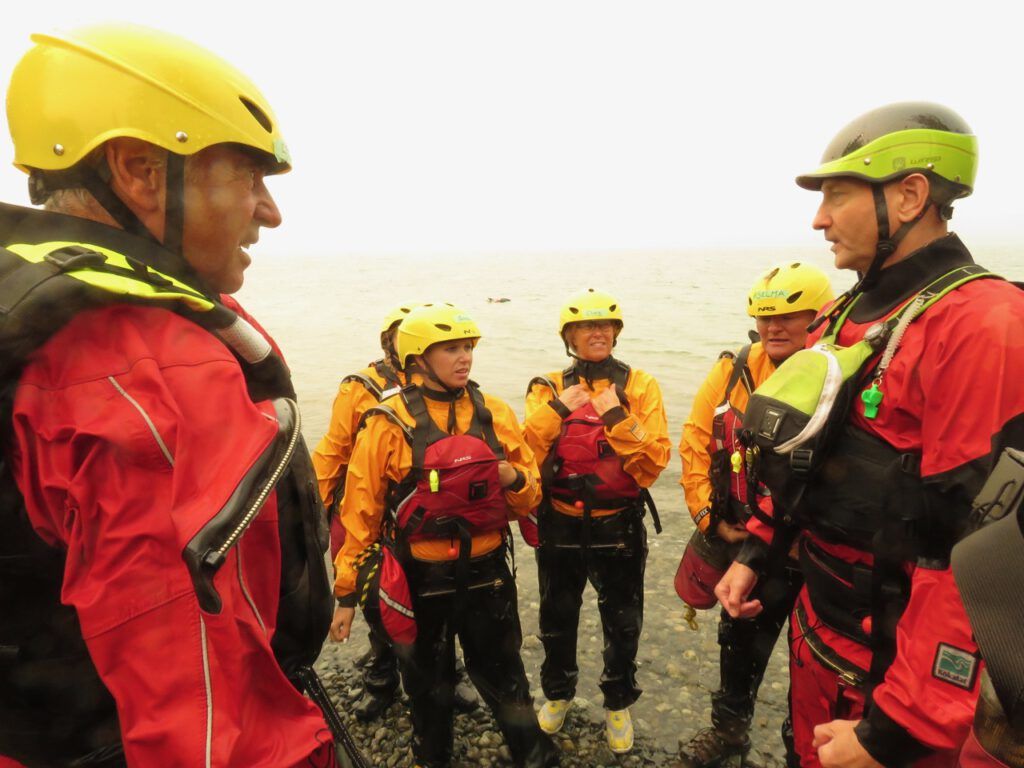 We were kitted out in dry suits.  (Me on the extreme left.)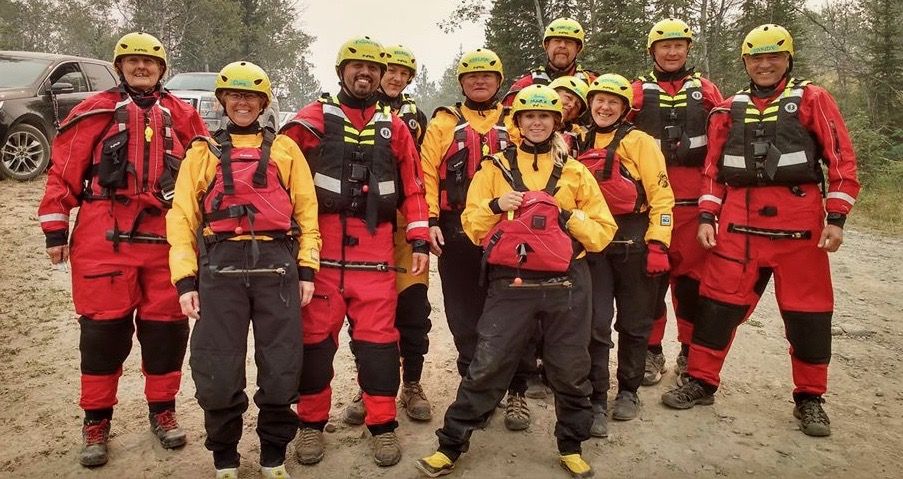 I found that my knees wouldn't let me walk in and out along the rocky shore so I did not in fact go into the water much.  So I got to take photos.
Our local S. A. R. is a small but very active group who have done a number of rescues over the whole Chilcotin.  Selma, in the middle back row, is the manager.  It was these same people who organized the local firefighting effort last year – you will be amazed when you read the fire book (probably out 2019.).
Belonging to the  S.A. R. doesn't mean you can just rush out and rescue someone.  You are not allowed to do rescues unless you have the correct level of training – and the correct equipment.  I shall never get much in the way of grades, but the learning process is very interesting and I can always do things like  paperwork, interviews etc.  And I do know a large chunk of wild country and how to get around on foot in it.
On this course we learned about ropes – how to tie them and how to throw them.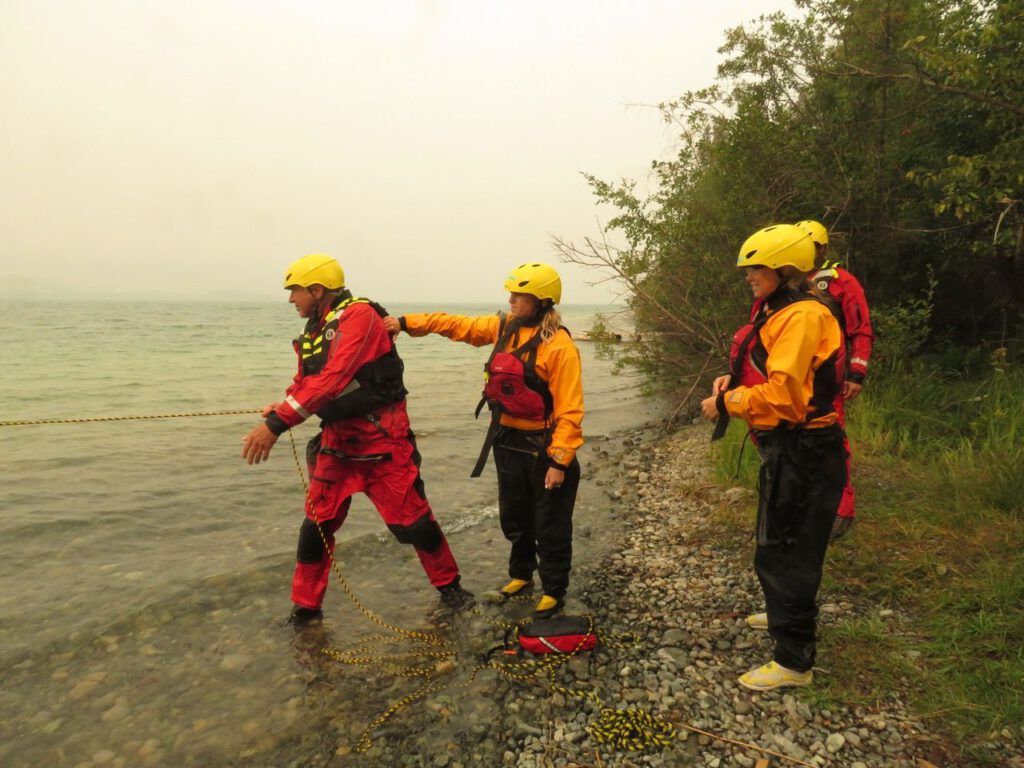 Everyone had a go at rescuing each other – problem was, the victim looked as if he/she was enjoying themselves too much! ( This one happens to be the school principal.)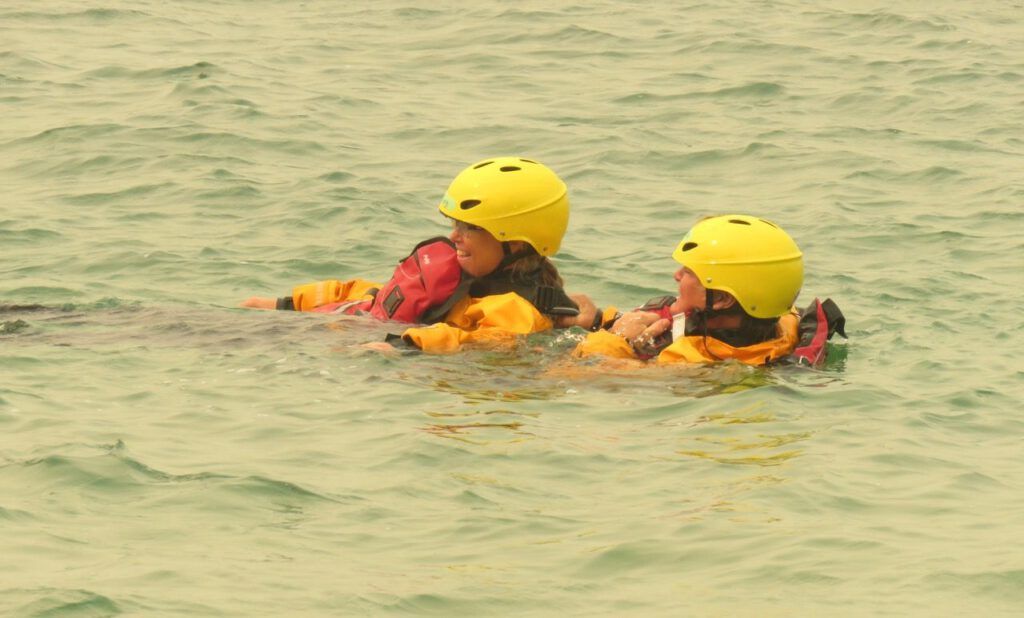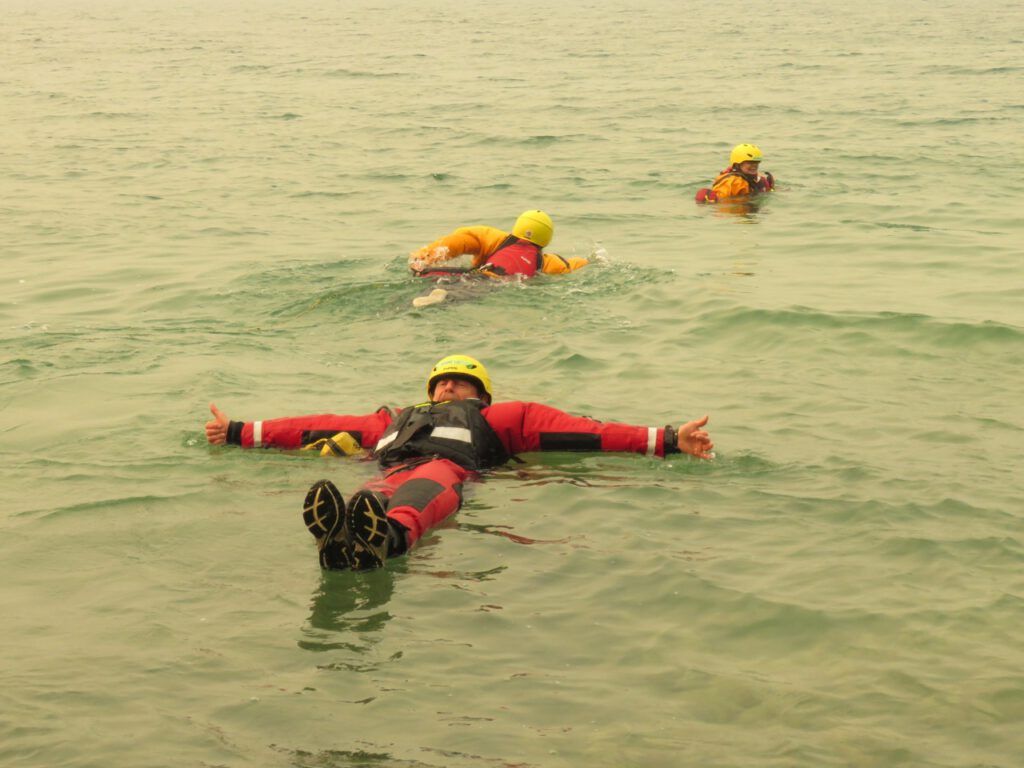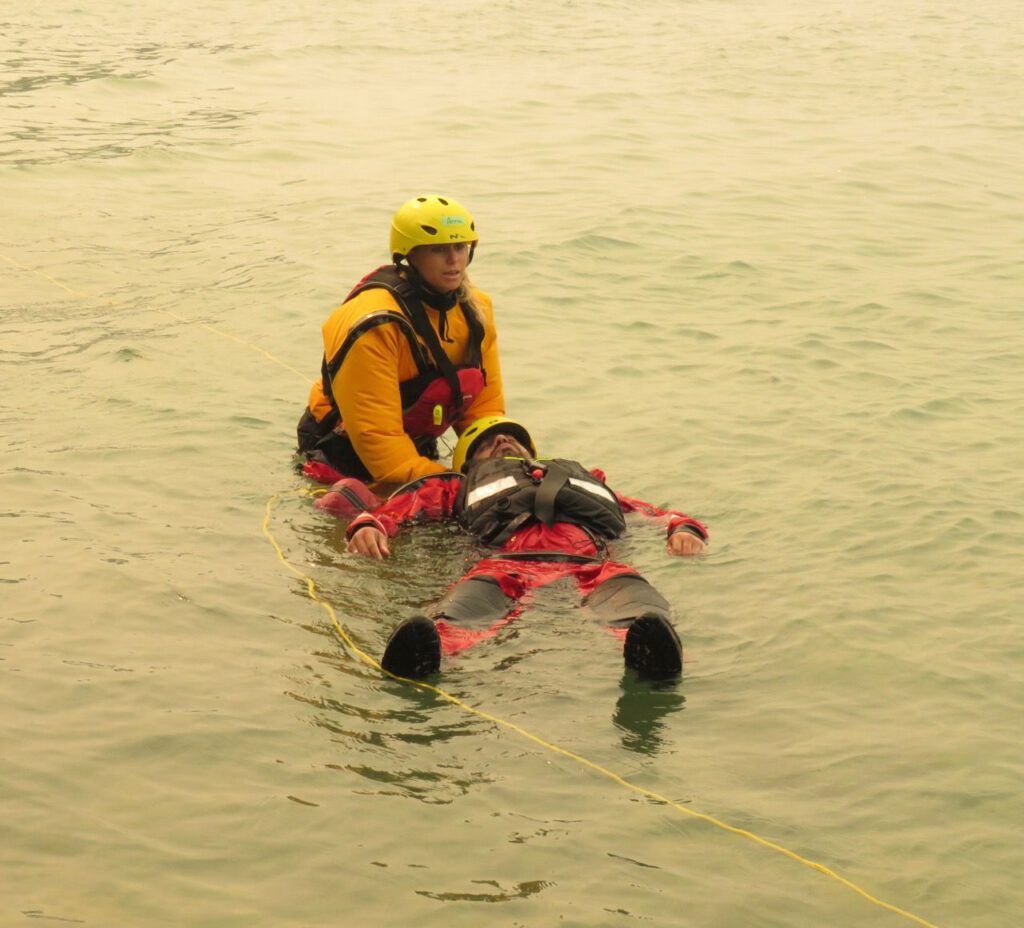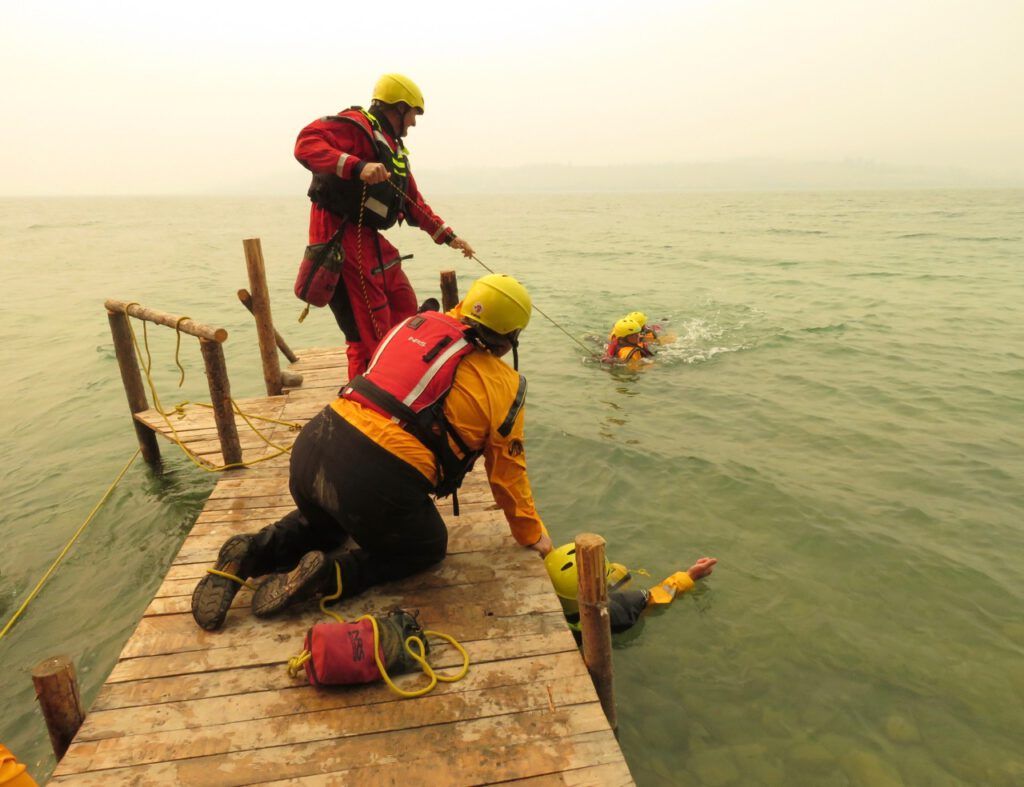 I have to say, it was all a lot of fun.  In a couple of weeks, we have a tracking course.  I think I'll be a lot more useful at that.