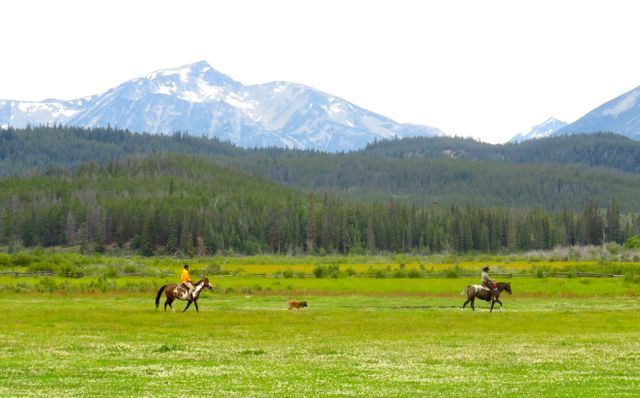 Sanjey is my current workawayer.  He was raised in Toronto but most of his family live in SW India.  He is a real city boy!  Almost everything I presented him with (separating garbage, using an outhouse, working with a chain saw) was totally new.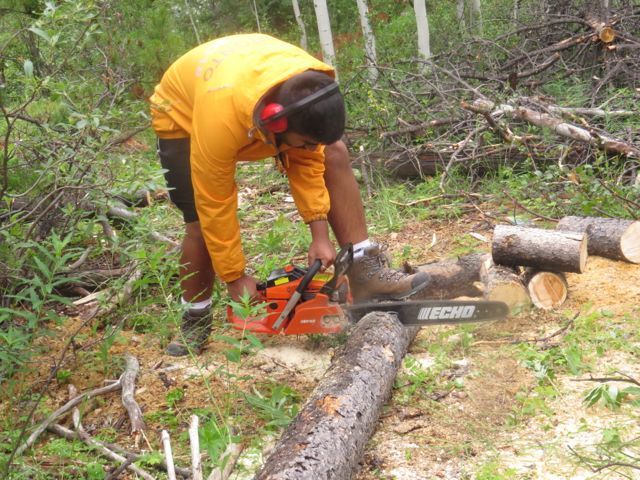 The wet weather continued while we were working in the forest,  Vegetation is lush!  (British Soldiers lichen)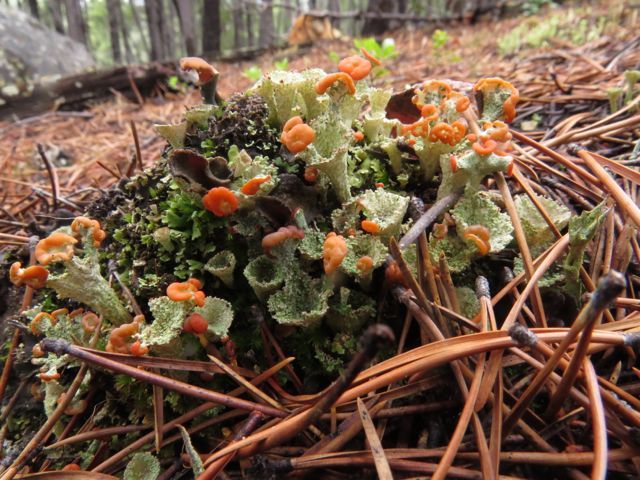 Boletus mushrooms – thousands of them.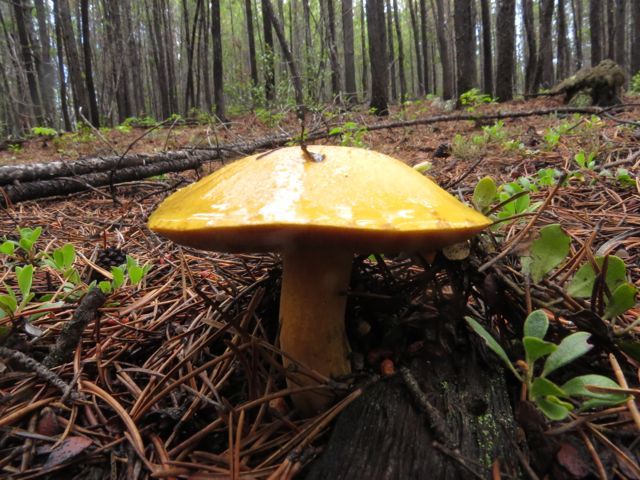 Cauliflower fungus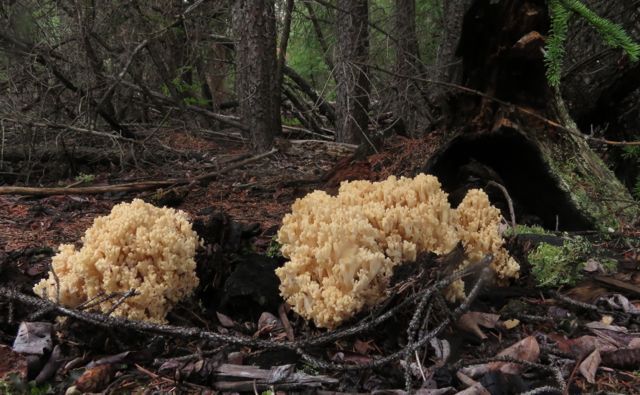 The poor ants have had to make huge towers around their ventilators to avoid being flooded out.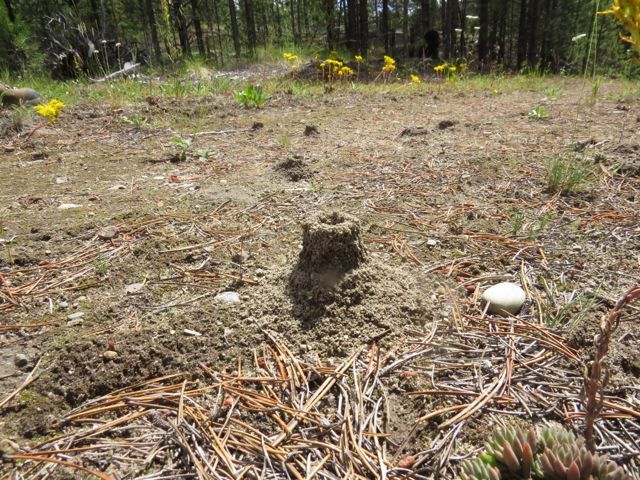 The full moon came and went in the cloud.  This was the only glimpse I had of it one morning.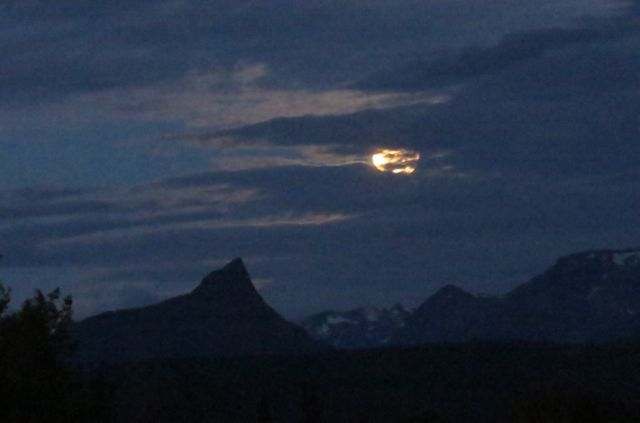 One of Sanjey's great wishes was to ride a horse.  So I took him to the nearby Terra Nostra Guest Ranch.  He was excited, but somewhat apprehensive.  (The horse had seen it all before.)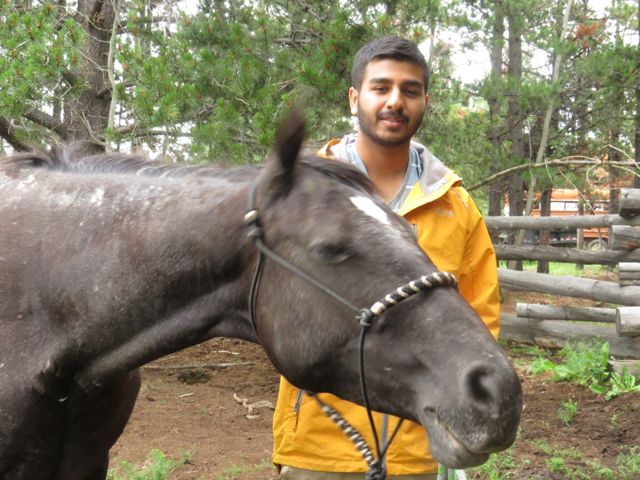 Sanjey was given cowboy boots and a grooming brush.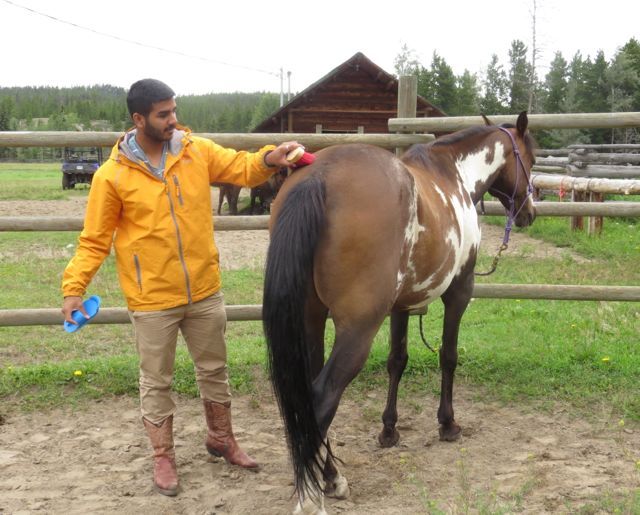 Christoff explained everything in detail.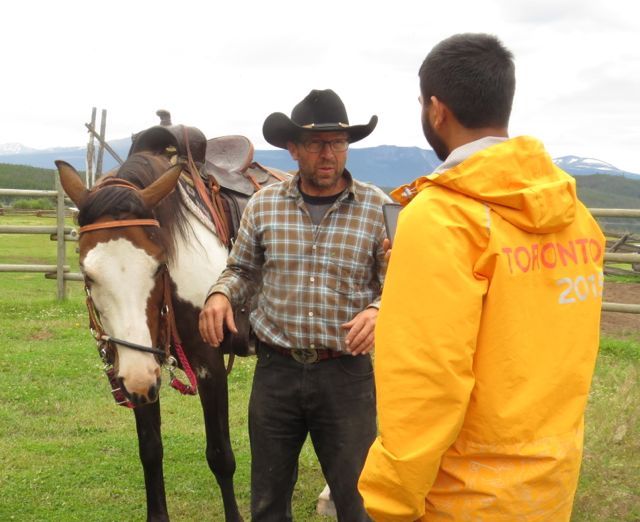 And away they went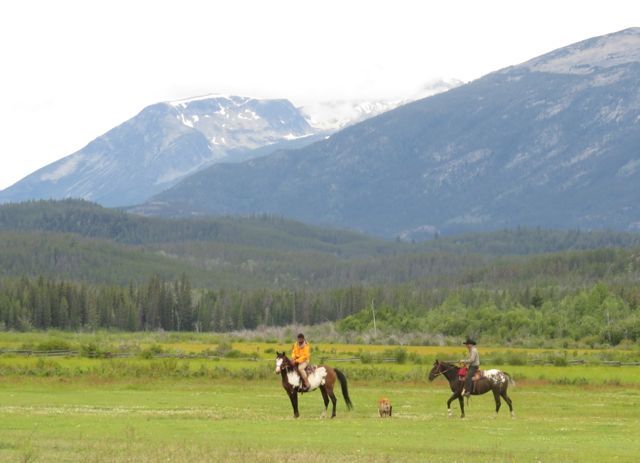 The minute the sun shone I harvested a large pile of kale, blanched it, and spread it to dry.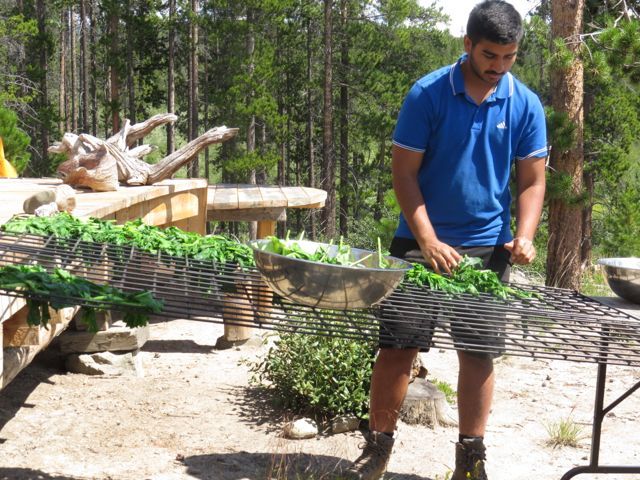 I couldn't bear to see all those soopolallie berries without picking them.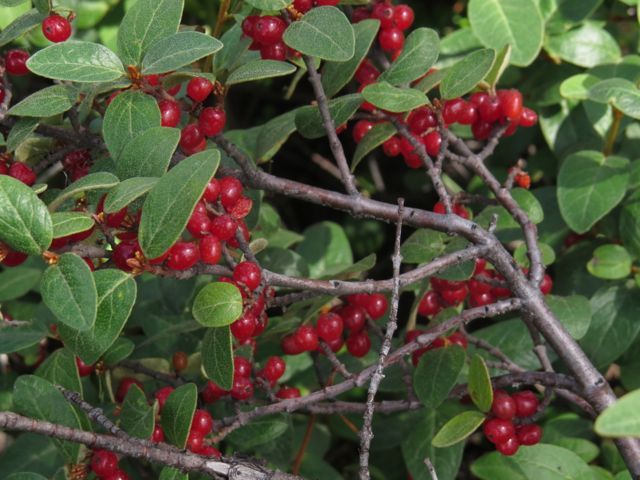 An afternoon's work.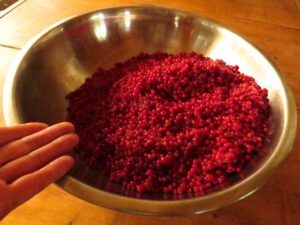 The bit of sun gave the fireweed a nudge, and now it is blooming alongside my road.  (The yellow is spike goldenrod.)