Happy New Year. I had intended to get this post out earlier, but I had a computer glitch. Anyway, better late than never.
After the solstice, we had some real winter. First, some snow. It was too cold to start the ATV for plowing, so when it warmed enough one afternoon to allow me to start it, I drove it out of its shed into a sunny spot, hoping it would be easier to start in future. That night….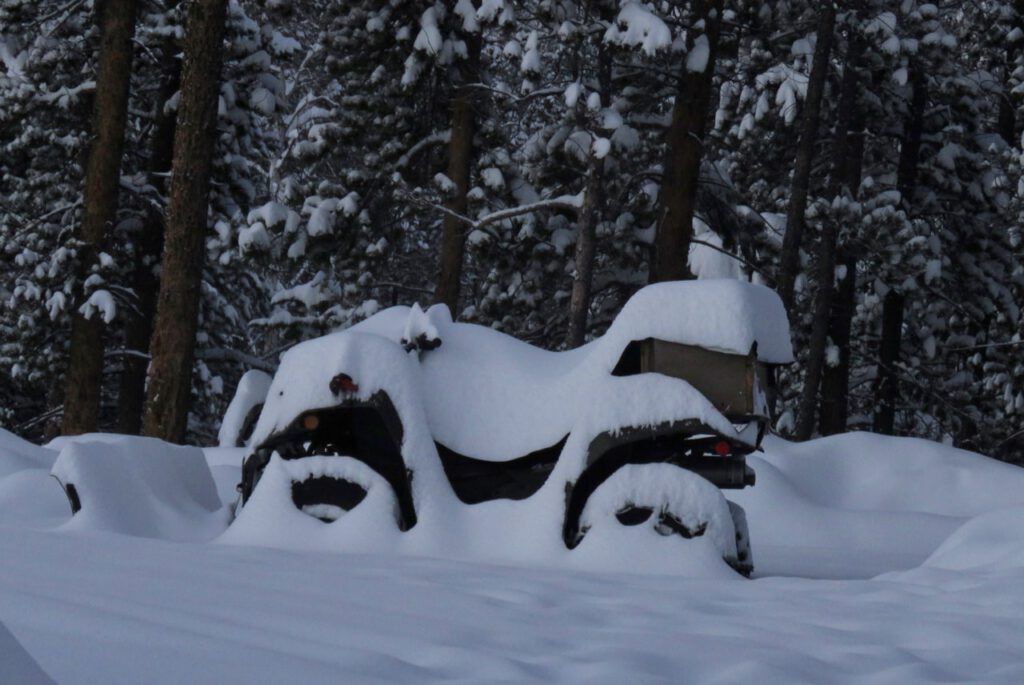 Now we really had some snow. Given enough heat to start the machine, I might have been able to clear the first kilometre of road to where it joins the rancher's, but the following morning the temperature dropped. It was -36C.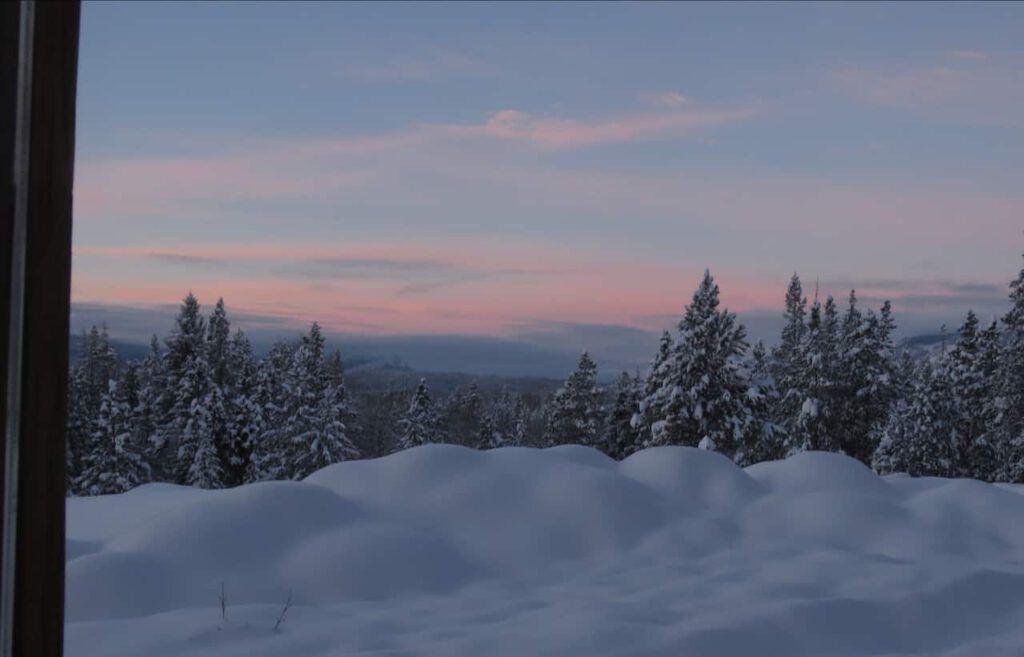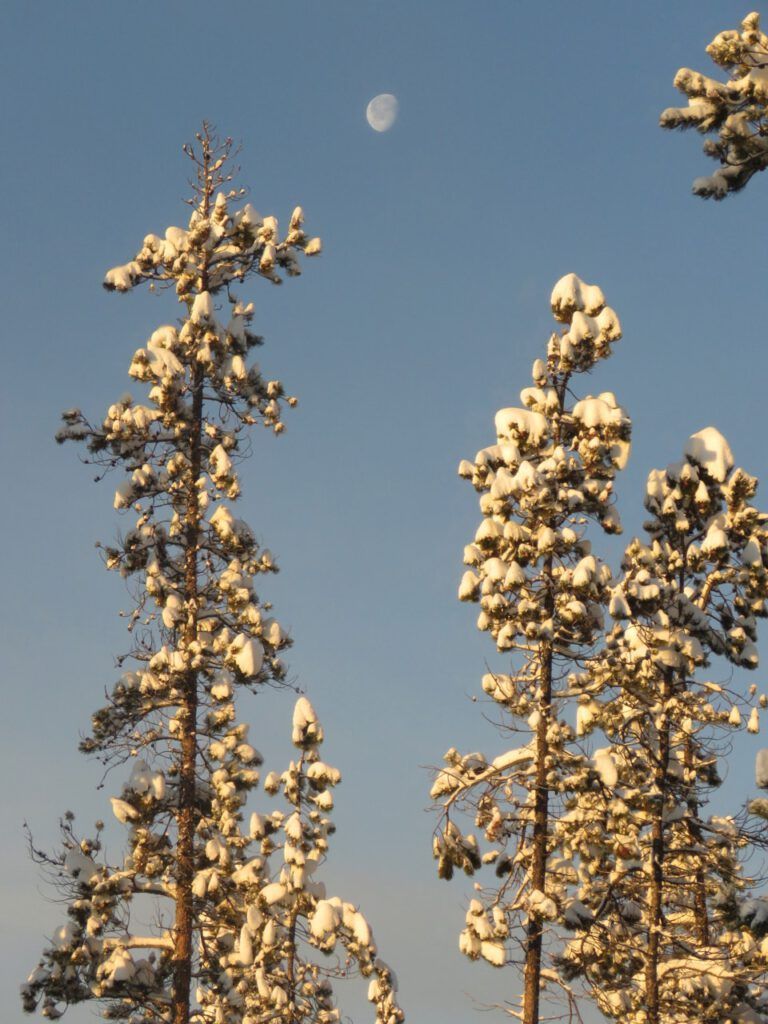 Nothing for it but to see if my good neighbour Christoph, from the Terra Nostra Guest Ranch could bring his tractor in. The following day it was a little warmer and sure enough, he came in with his machine. But he said he could barely manage to clear the road. The blade on his tractor wasn't big enough. Still, he thought I could drive out with the truck.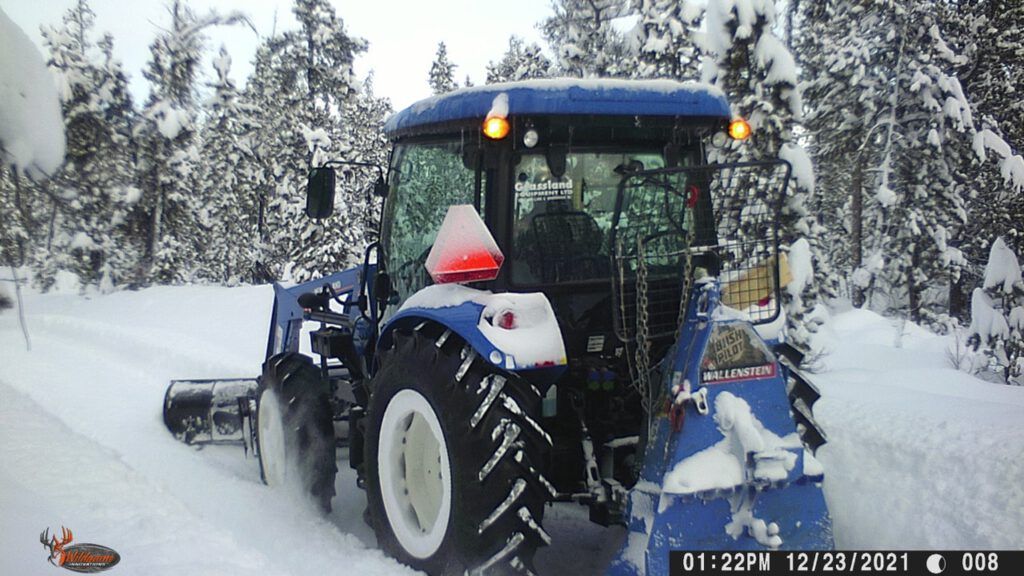 On Christmas Eve, I did manage to drive out to the post office. Another couple of centimetres of snow had fallen overnight, and the day was gloomy, so it was very difficult to see where the edge of the road was. I slewed from side to side, feeling like I was playing a video game, ever mindful of the nice deep ditches through the burned section.
I had been invited for Christmas dinner but I felt it was too scary to risk that road on a cold, dark night. On Christmas Day I gave Pepita a new ball.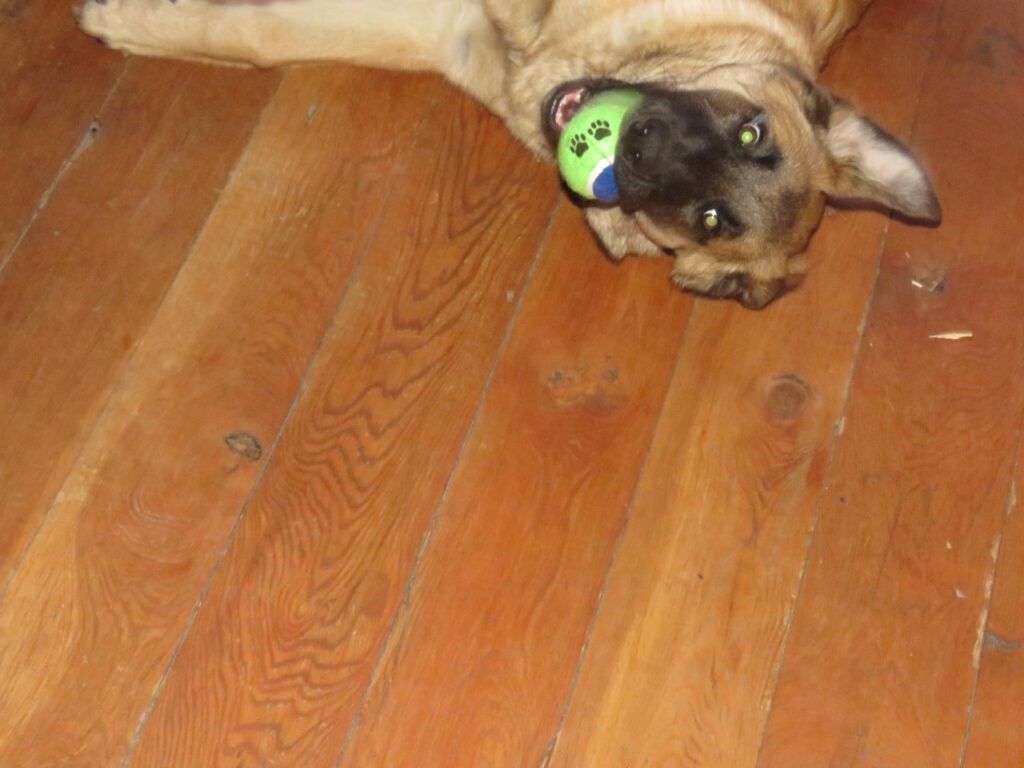 Then the weather got cold again. Really cold. Boxing Day was the first of several 40 belows.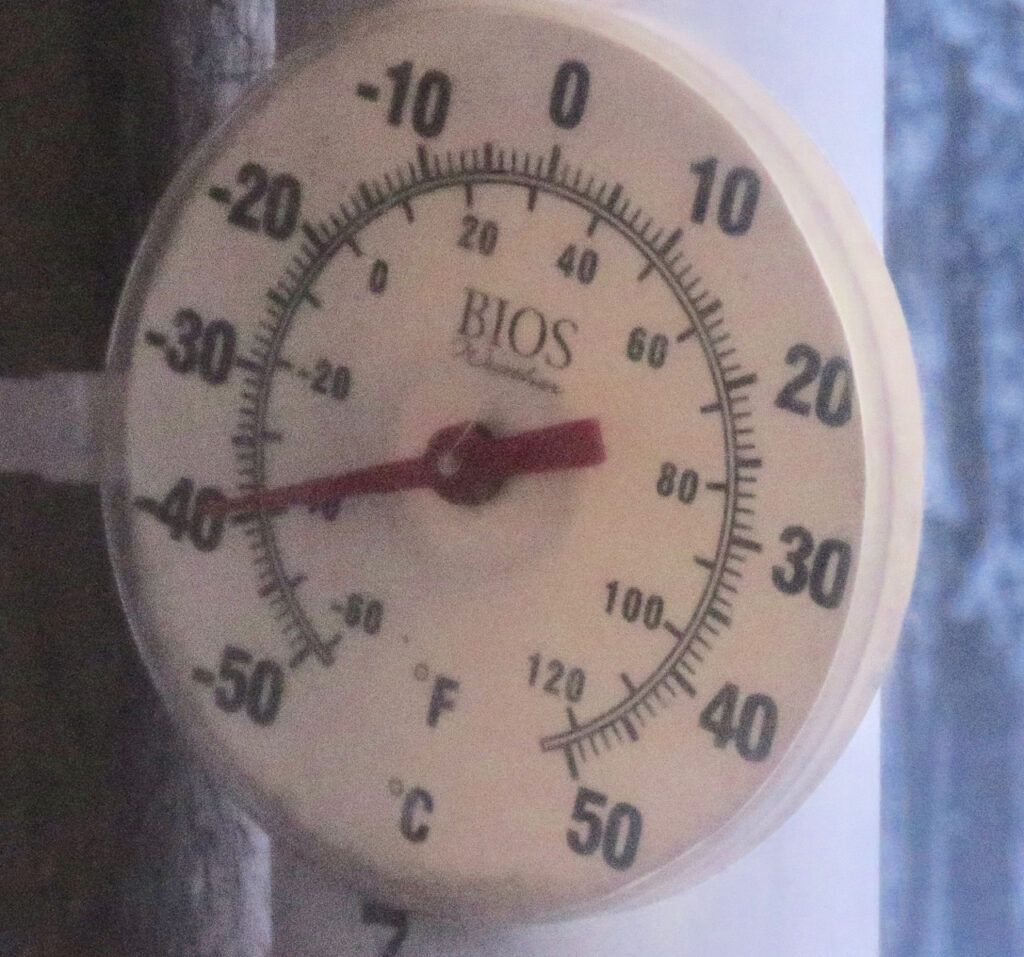 How do these poor little guys do it.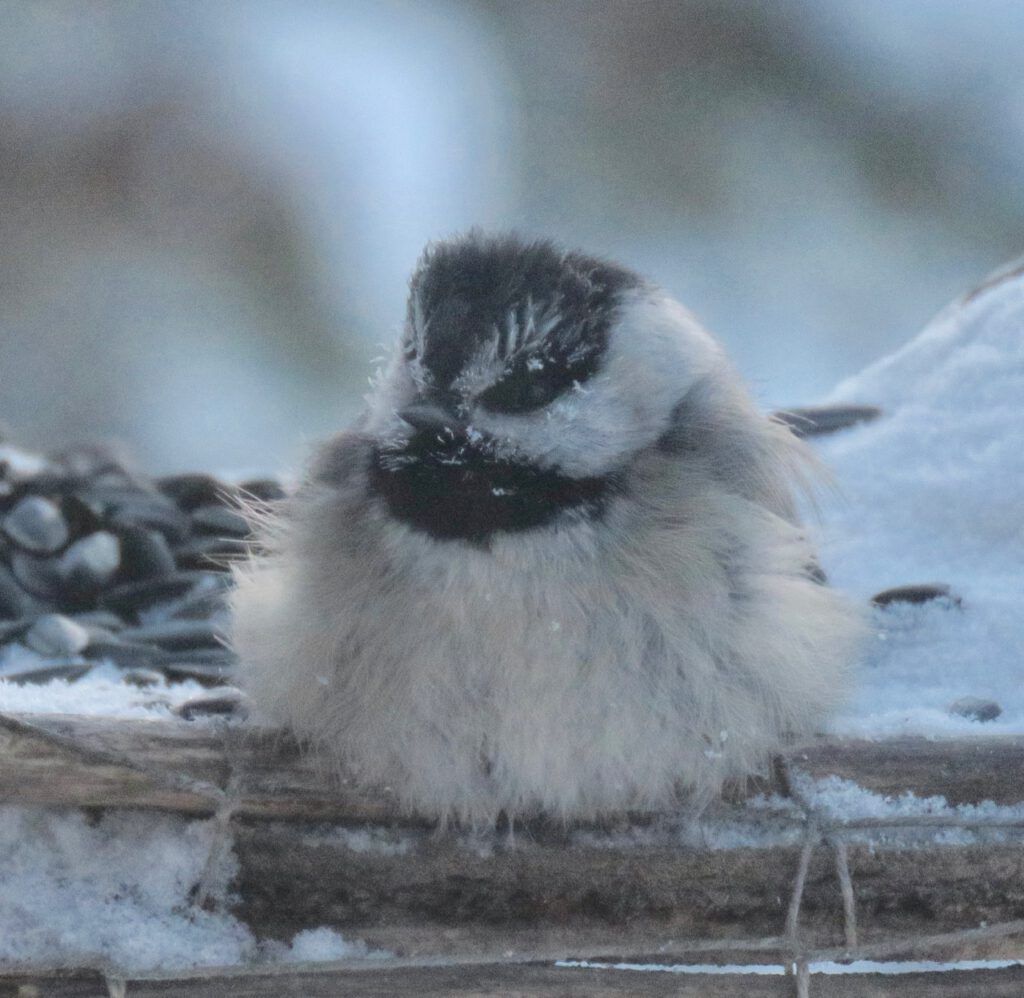 It's hard to clean the windows when it is so cold. The sun turned the frost fog gold.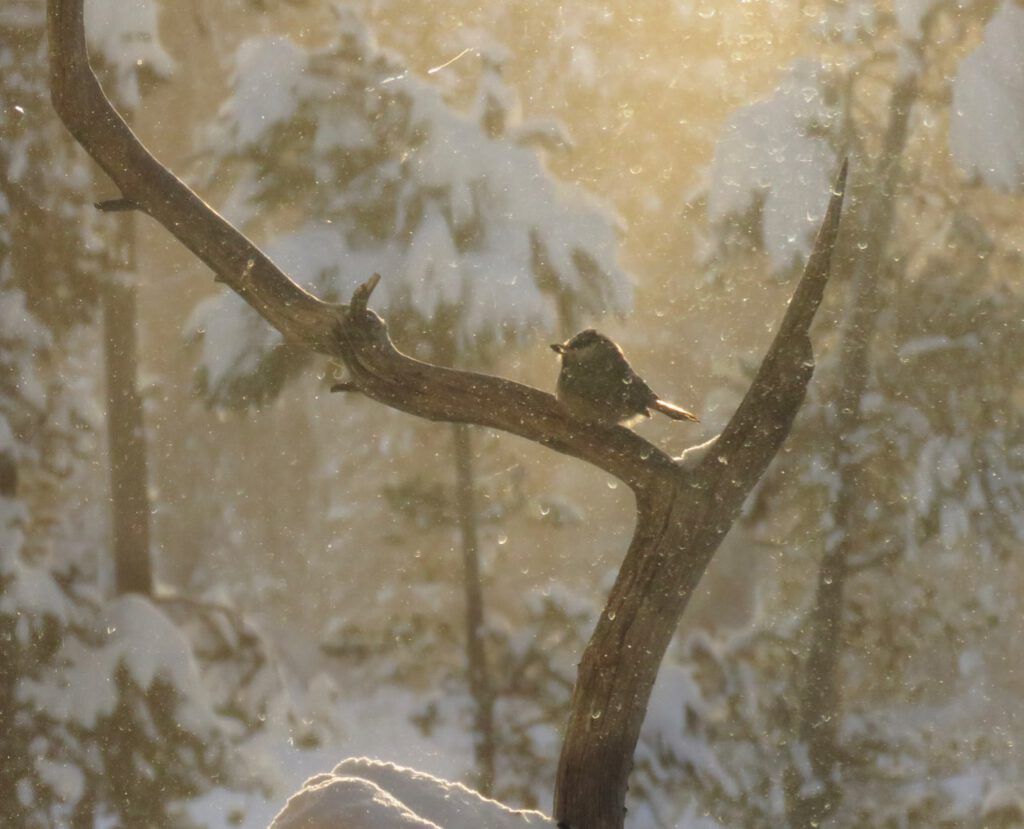 Gorgeous sunshine with this weather. Still too cold for me to plough. So snowshoeing was the order of the day.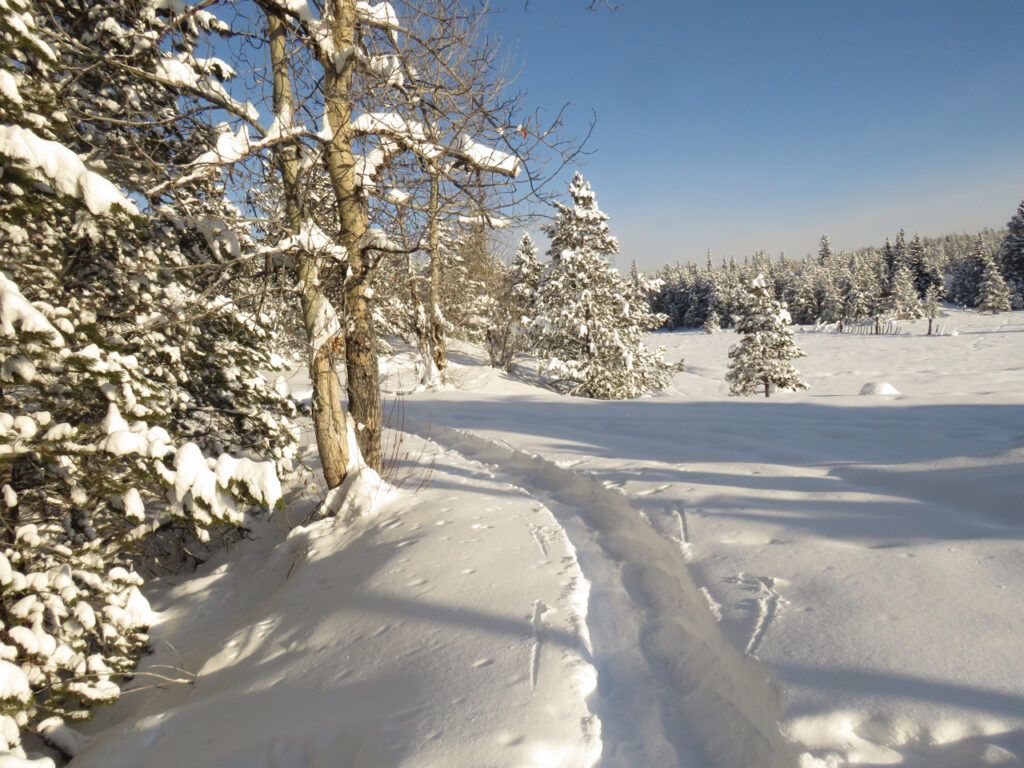 Pepita wasn't quite sure what to make of it.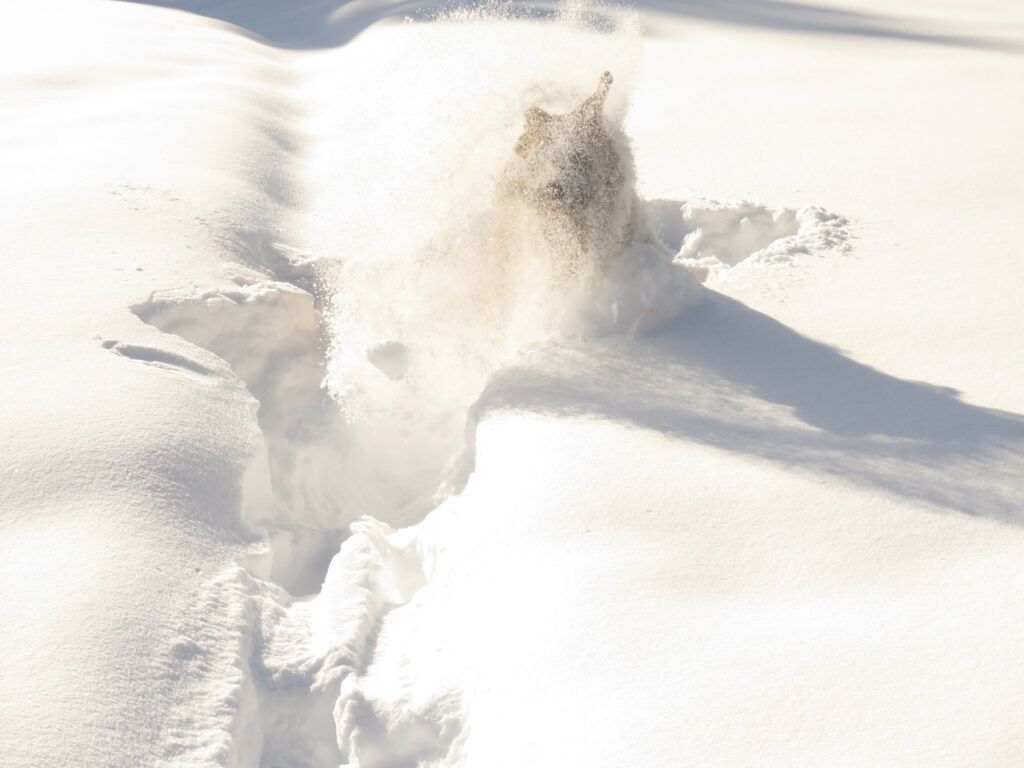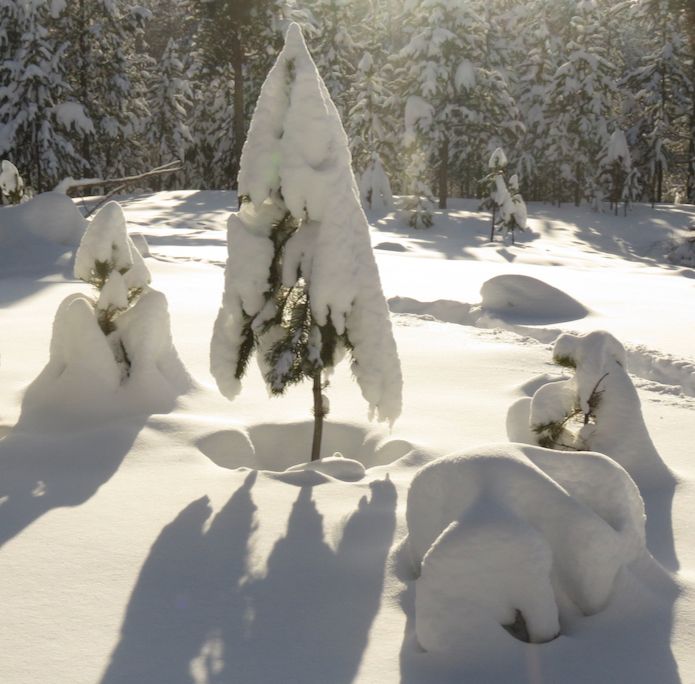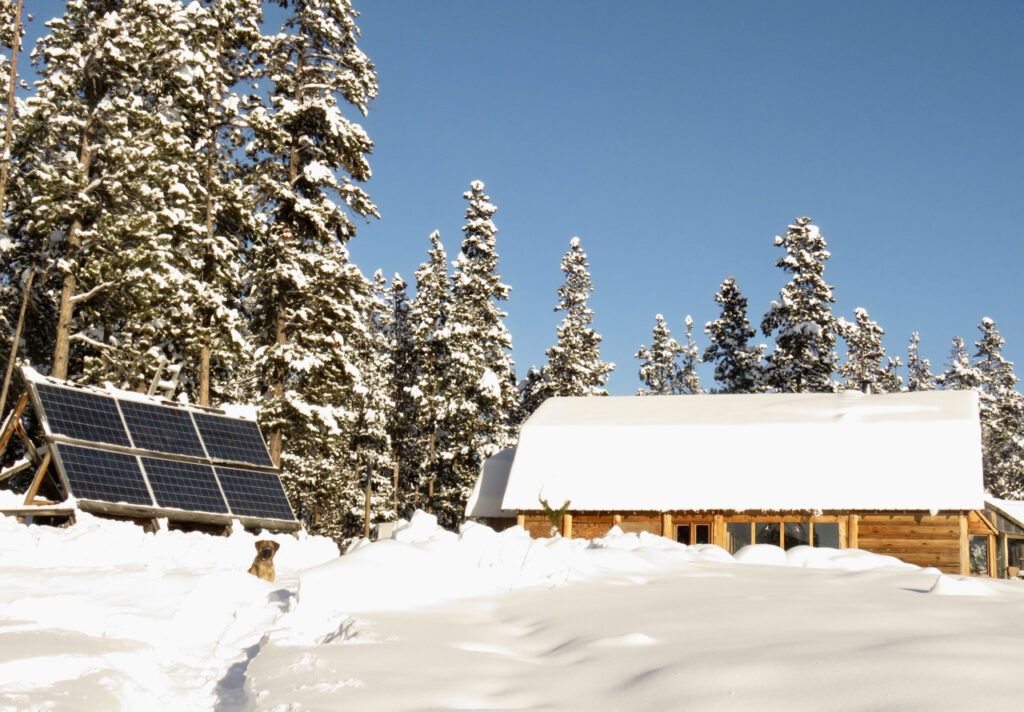 Sundown.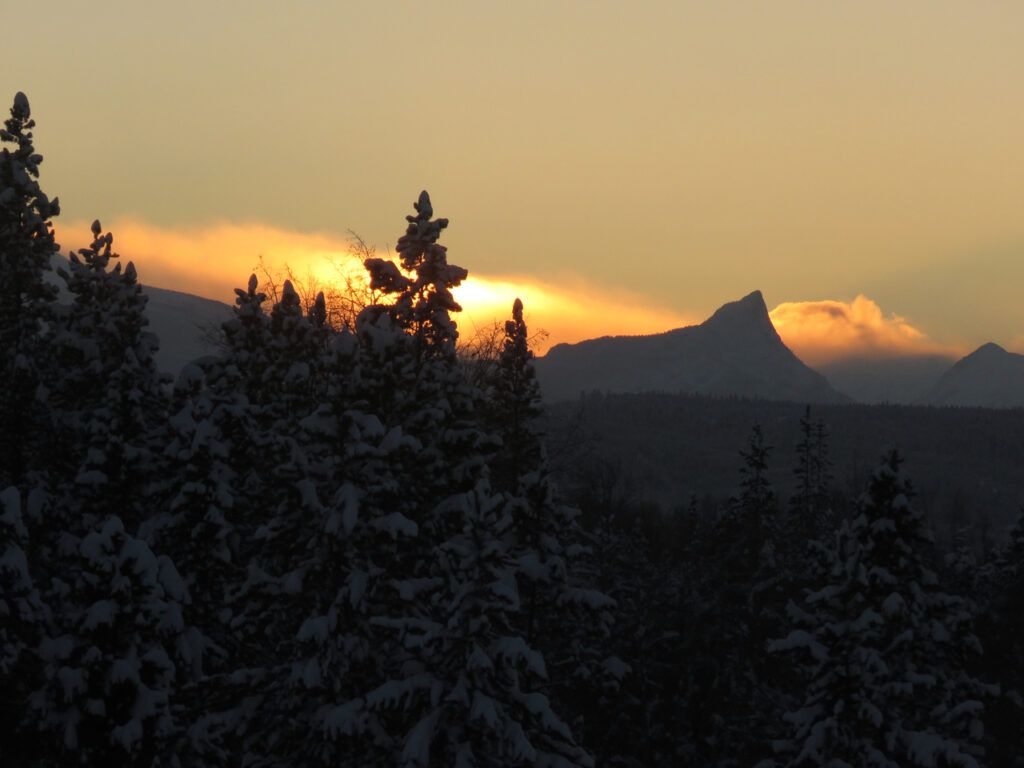 M
Then it warmed up a bit and we had more snow.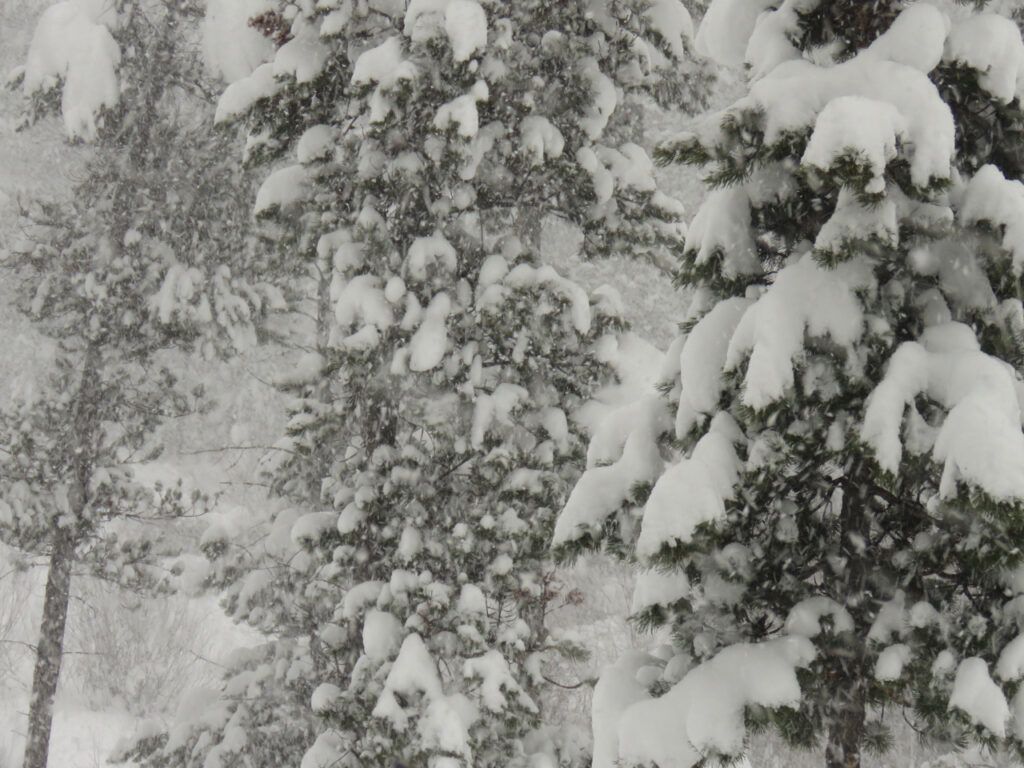 Despite the warmer weather, it was still too cold for me to use the ATV. I was by now thoroughly snowed in.
After the snow, we had a vivid sunrise. It turned all the world pink.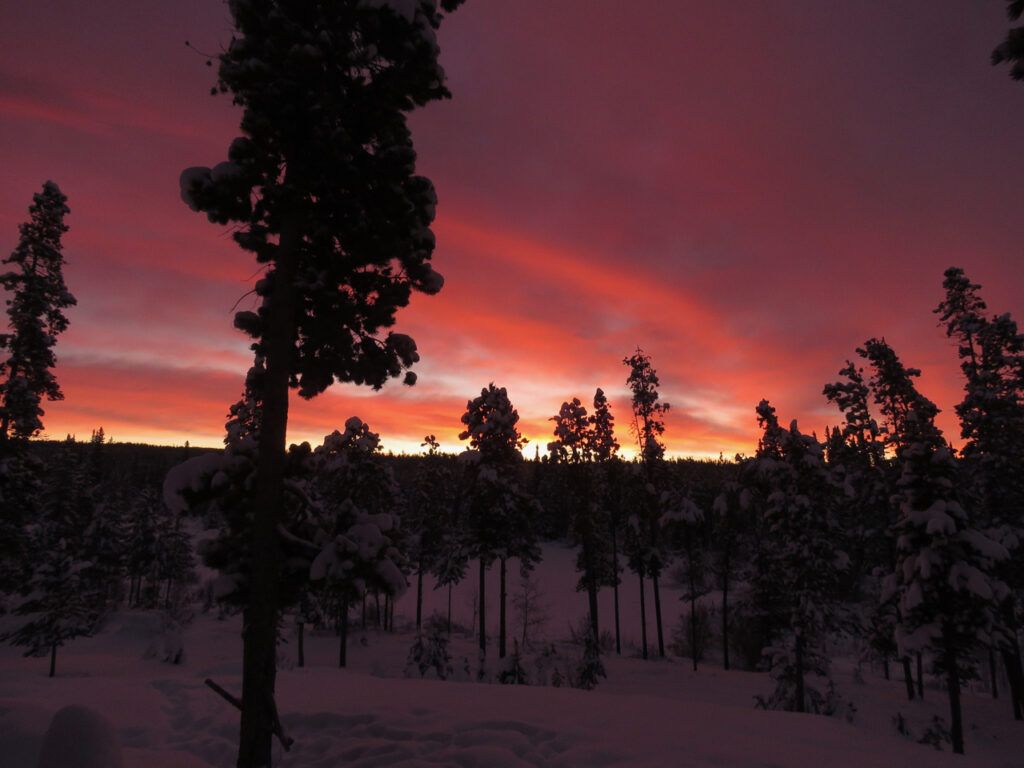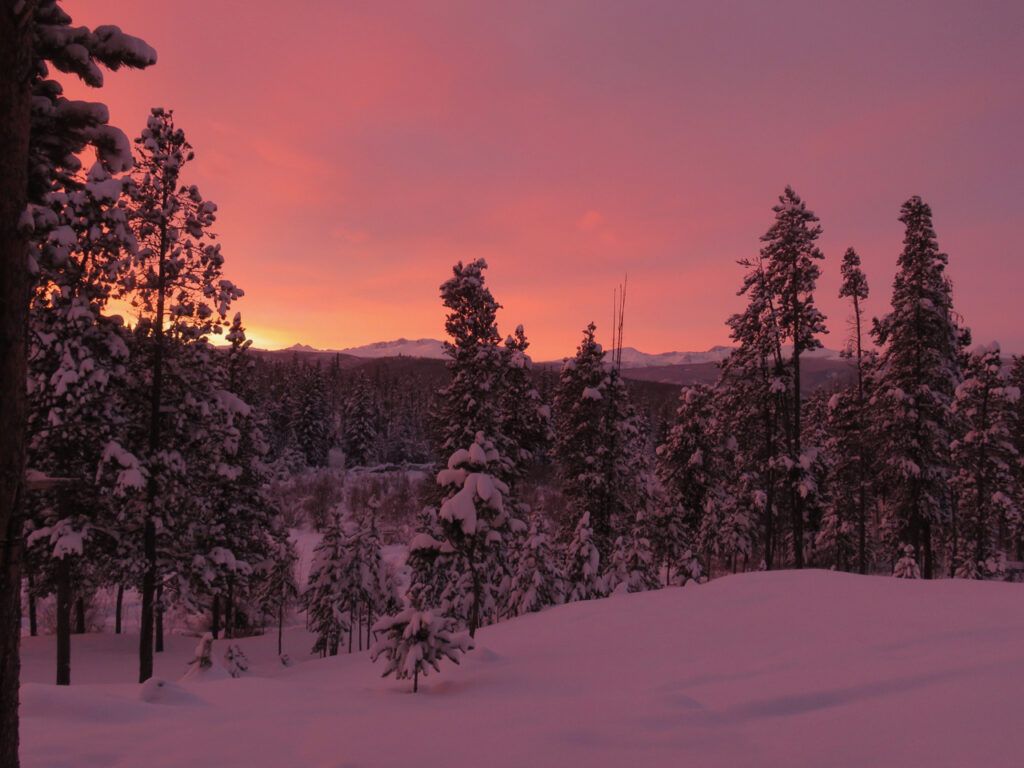 Pepita's favourite game is brushing the snow off the solar panels. She has been getting to pay that a lot.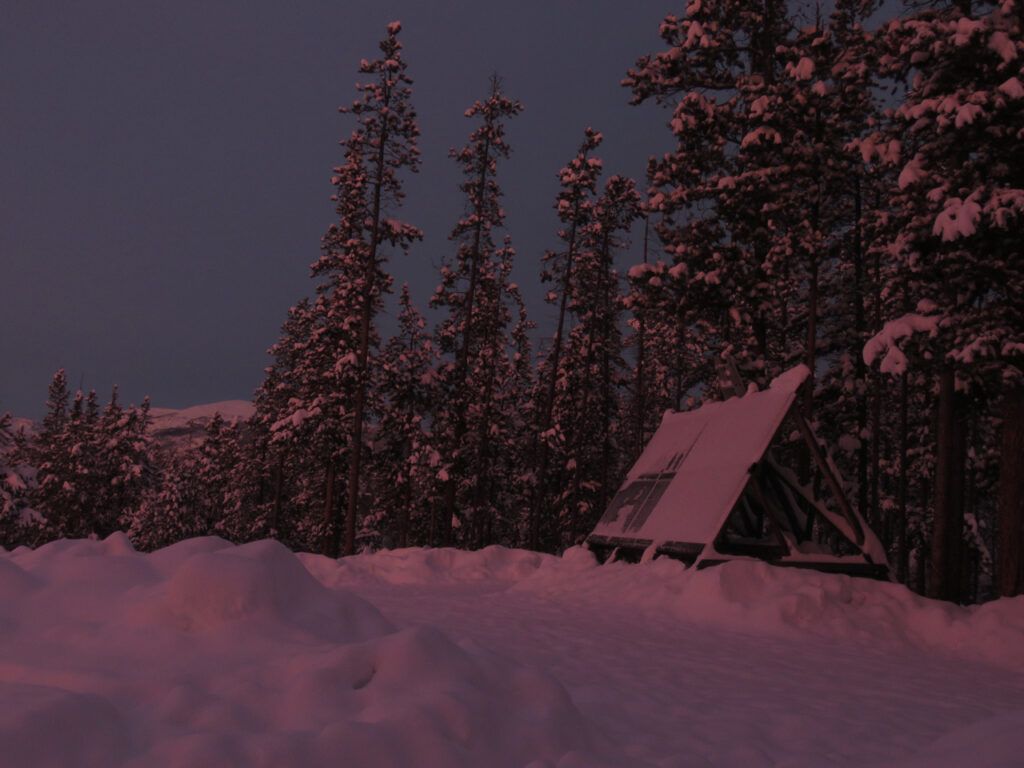 It kept snowing and I had to re-break the trail down to Jade's cabin. She is not wintering here this year, but the phone has been kept on as I like to have it as a back-up.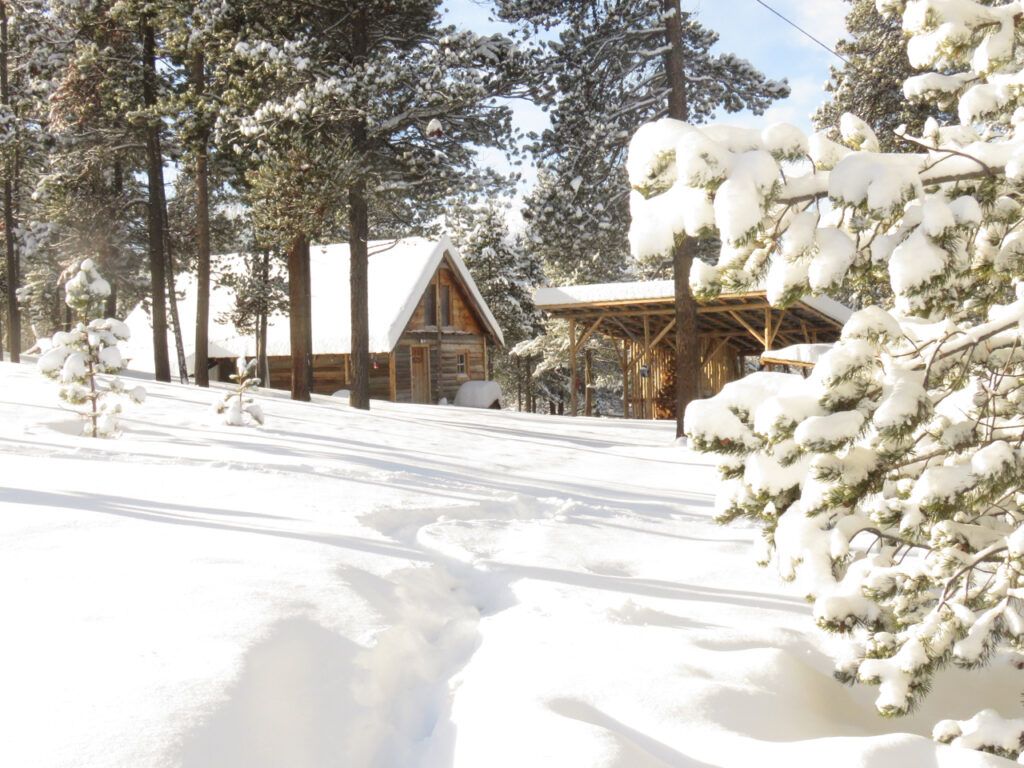 Now about 50 cm snow.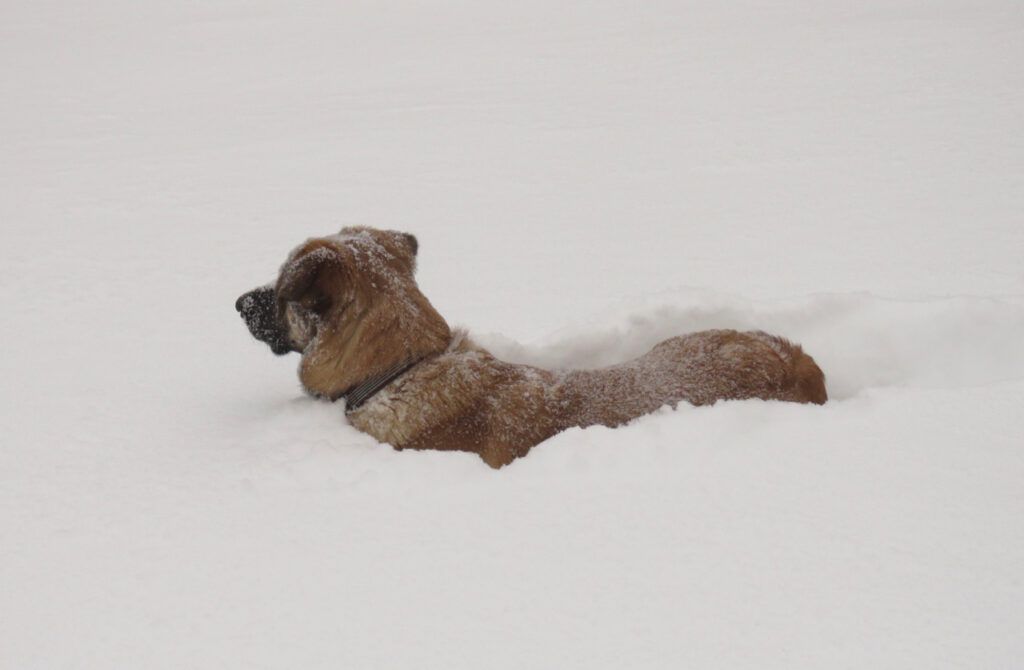 Pepita was finding it easier to stay on my snowshoe trail, but every now and then she'd forget and leap off the trail then have to fight her way back.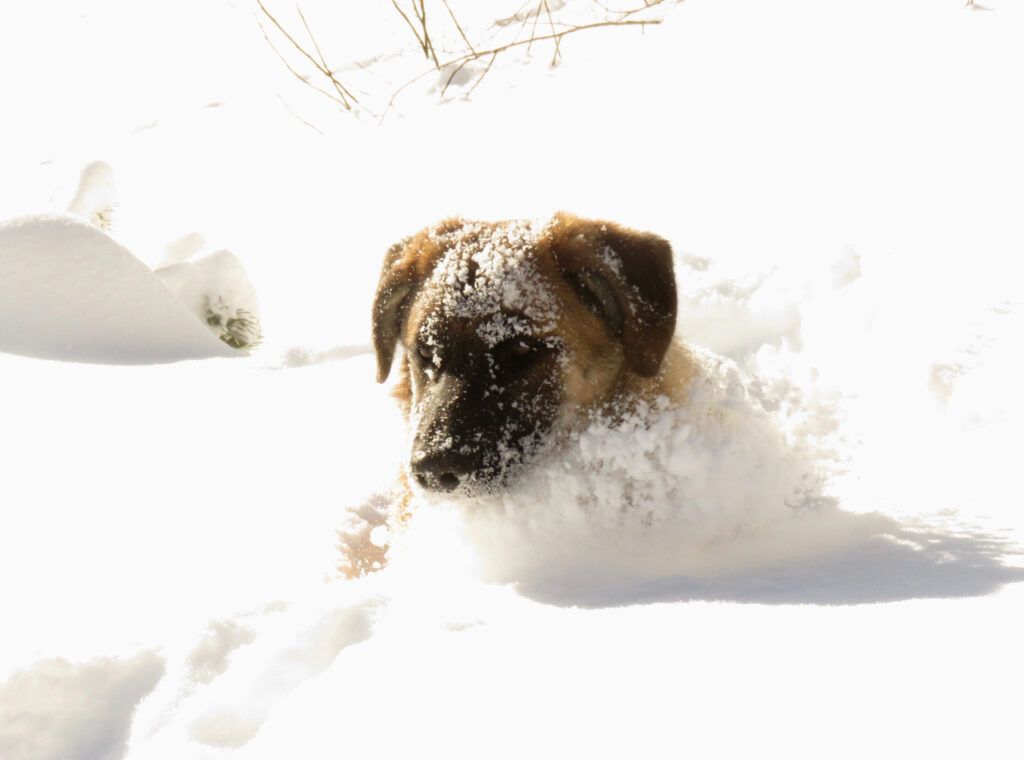 Finally, on the 1st January, it warmed enough for me to start eh ATV. I spent hours pounding back and forth, trying to push the snowbanks back a bit.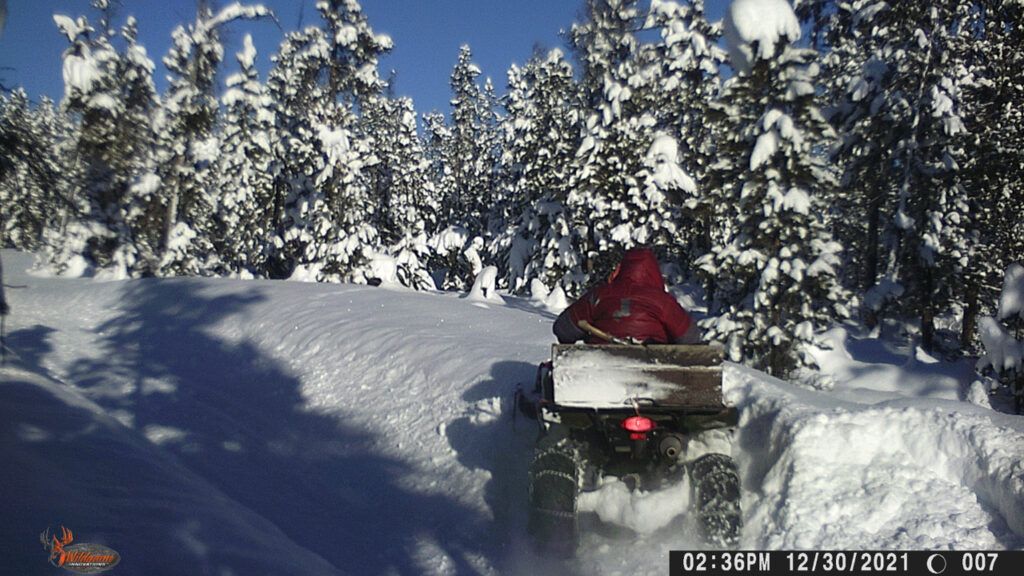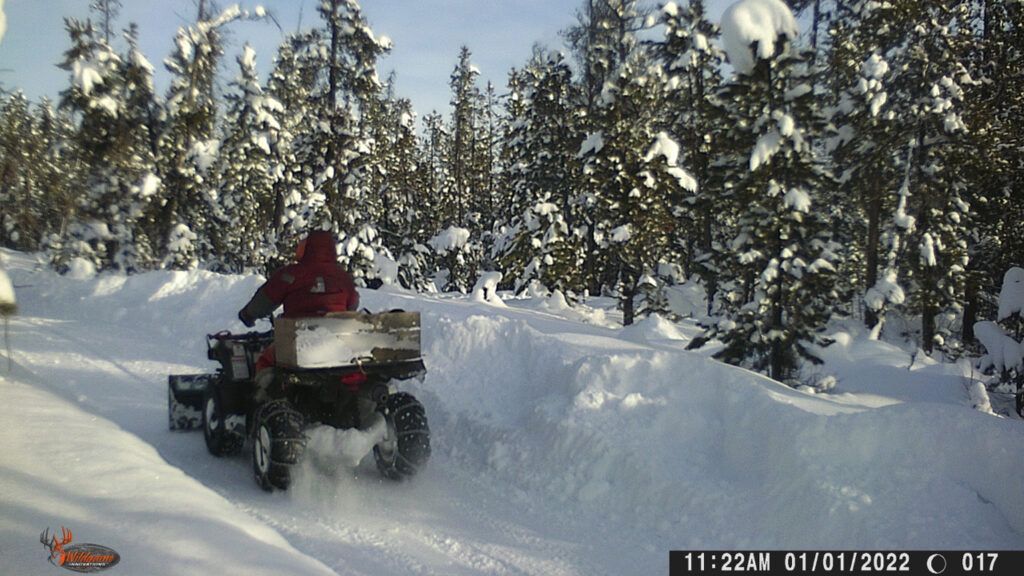 But when I got to the junction with the rancher's road, it had not been ploughed. I was still thoroughly snowed in. My own road was very narrow in places. I phoned the rancher and found out that he would be ploughing with a cat soon; I asked him to come down my road and widen the narrow parts. Which he did.
On Jan 10th I took the ATV out to the highway. Not at all scary now that there are big solid snowbanks on either side.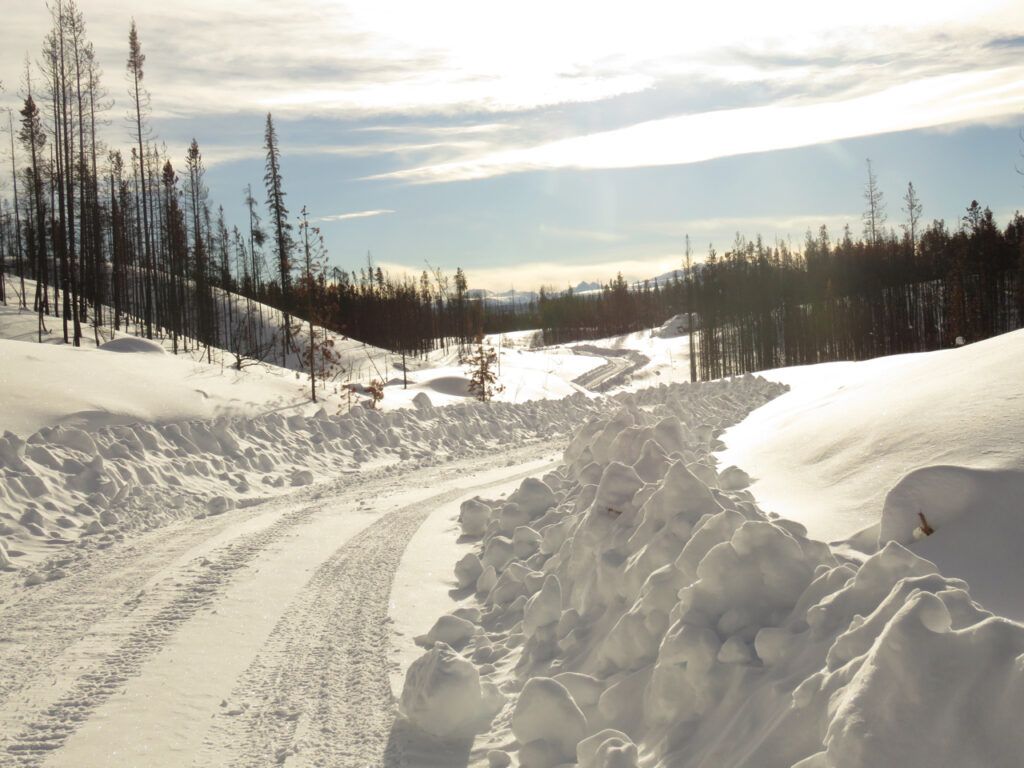 But I wanted to wait until today, the 12th, to go and shop. Nimpo store gets fresh vegetables on Tuesday evening, and Wednesday is a post office day. However, it has warmed up crazily (as it often does in January) and the forecast was for freezing rain. That started late morning, but it soon turned to wet snow. It is dumping as I write. Am I actually going to be able to get out on this beautiful road before it needs ploughing again?