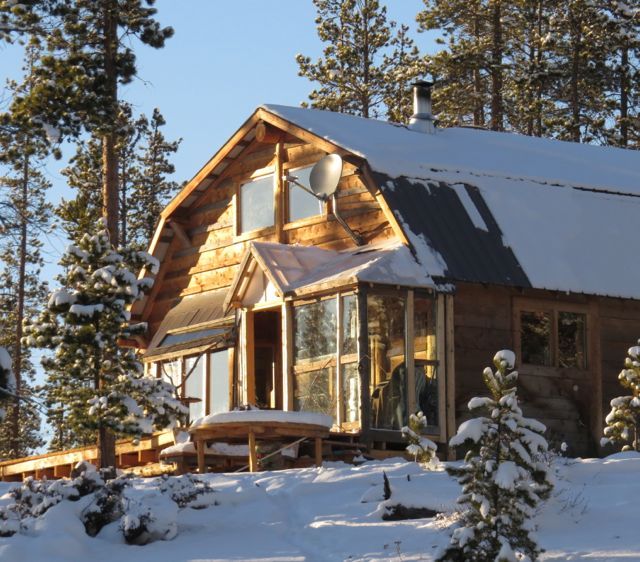 This is what the greenhouse looked like before I went to town.  (While it was still cold and sunny.)  A lot of the glass had been salvage and still had industrial stickers on it.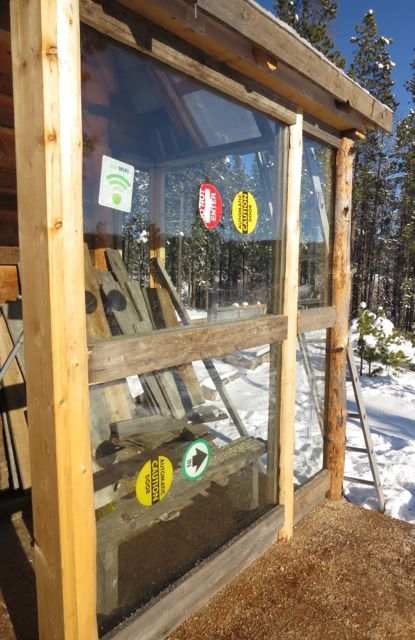 There were: Caution, Automatic Doors; and In; and Out; and even: Free Wifi.  I thought of leaving the latter for the birds!  These stickers peeled off.  The Jimmy Patterson ones, however, are much harder to move.  It will be a job for volunteers in spring.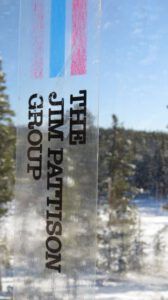 I couldn't make the door until I had been to Williams Lake and bought the right kind of hinges.  I had found two windows at the Kleena Kleene dump during the summer, and by shrinking the door hole a bit, and adding a couple of spacers, I could make them fit.  (The colour is a bit excruciating, but scraping it off, or repainting it, will be another job for spring volunteers.)  I knew I would not be able to lift the two pieces of glass together so I fitted the bottom half of the door first.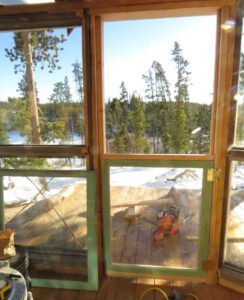 I have joined top and bottom together with a catch for now, but can have them open separately if I wish.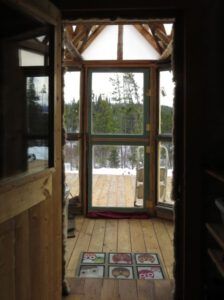 The final touch was to fit a dog door into a bottom corner of the wall.  I won't be able to use the greenhouse for growing things for a while but it keeps the worst of the weather from my door, and funnels in yet more heat when the sun shines.  Now I am set for the winter.