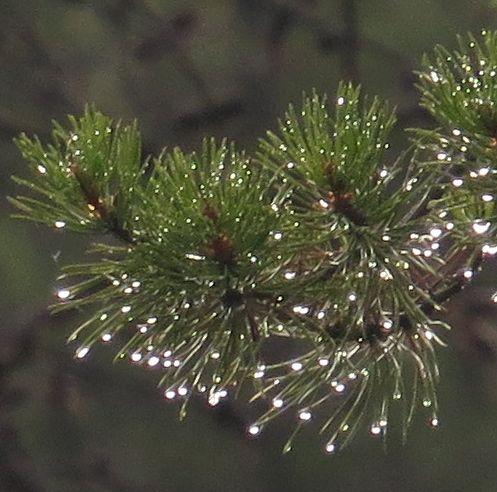 It starts with rain.  We had a surprising amount in late August through October.  Maybe three or four days of steady rain all told (spaced out), which is unusual for here.
When I returned from my book tour, there was already ice on the pond.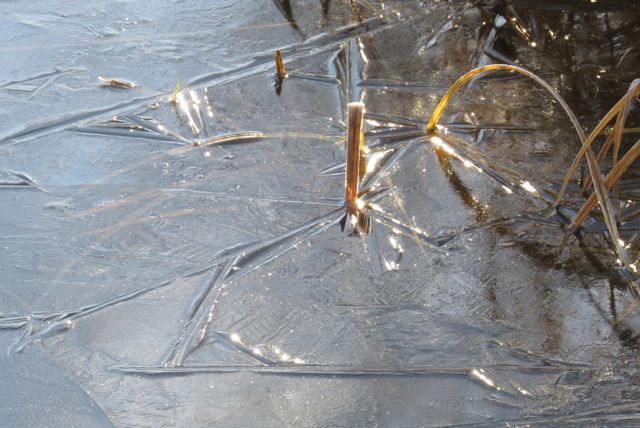 It thawed as it warmed up,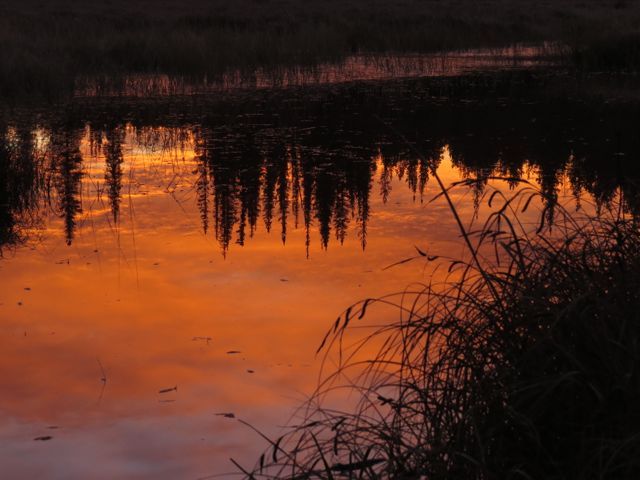 But was never very far away,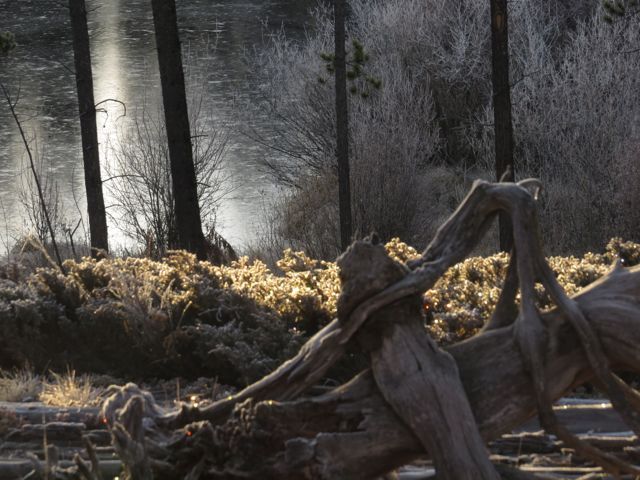 Now when the sun rose in spectacular form,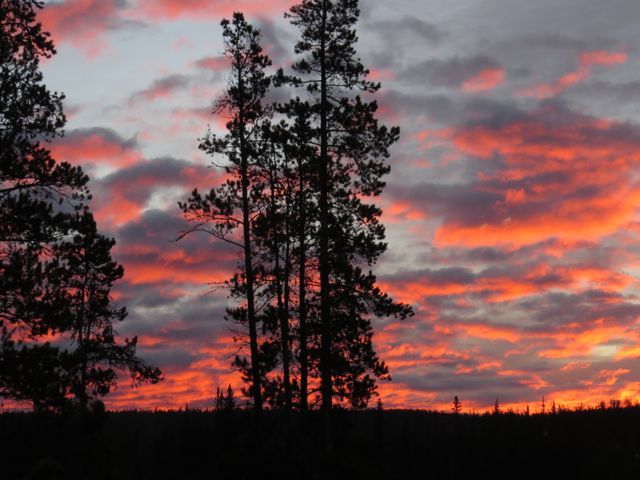 the ice was pink.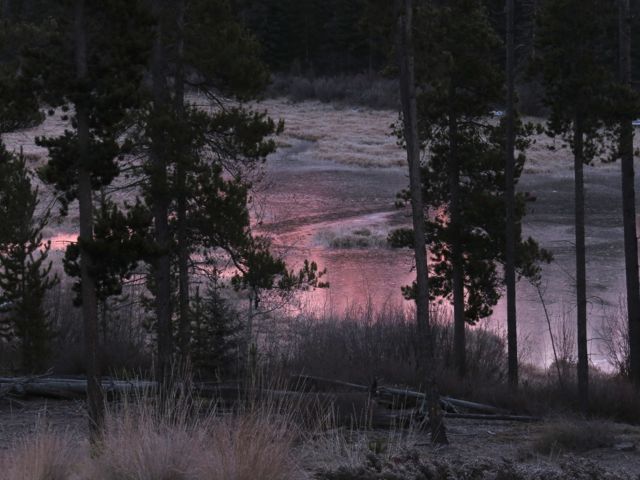 En route to Tatla one day, I passed several ponds half frozen.  Swans love to perch on new ice.  They feel safe that way.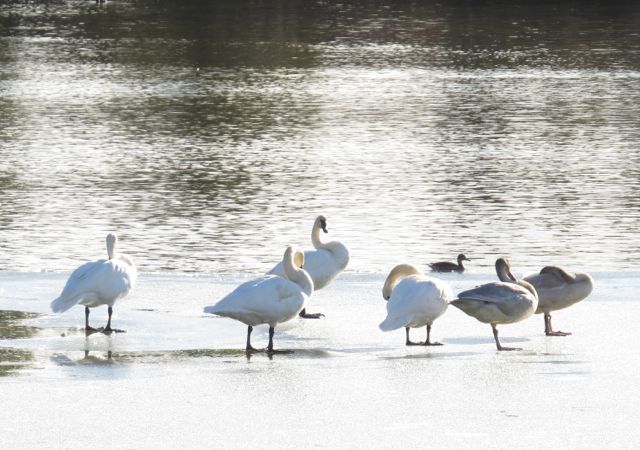 Many mornings were dull.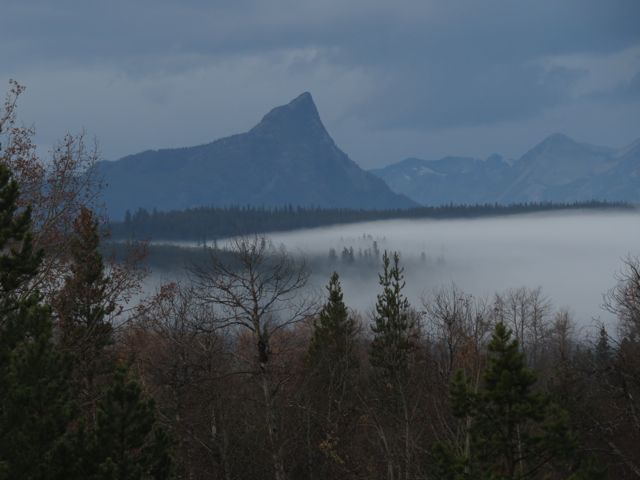 But some would clear, and soon we had a dusting of new snow on the mountains.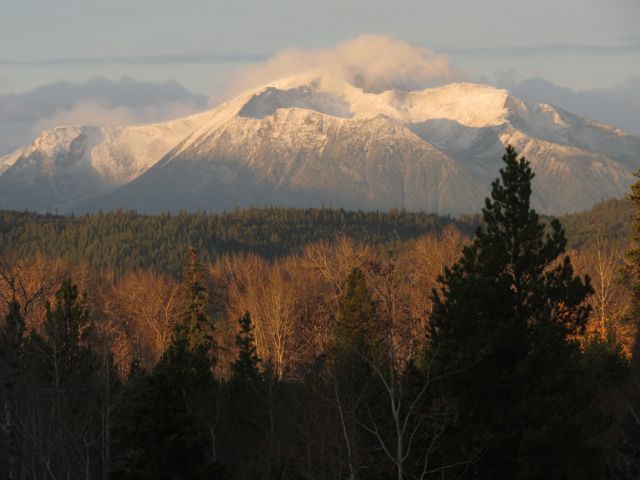 The logging company, which has been operating furiously near Perkins Peak for the last couple of years, must have finished in the area for the time being.  For on several days a thick pall of smoke from their slash piles hung over the sky – fortunately south of Ginty Creek.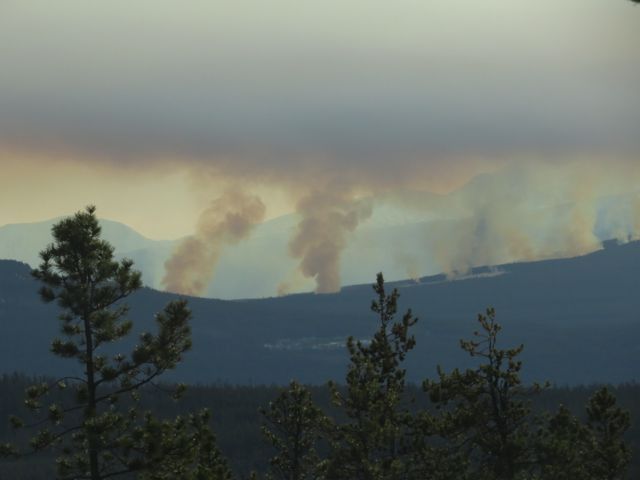 Then we had a little snow around the cabin.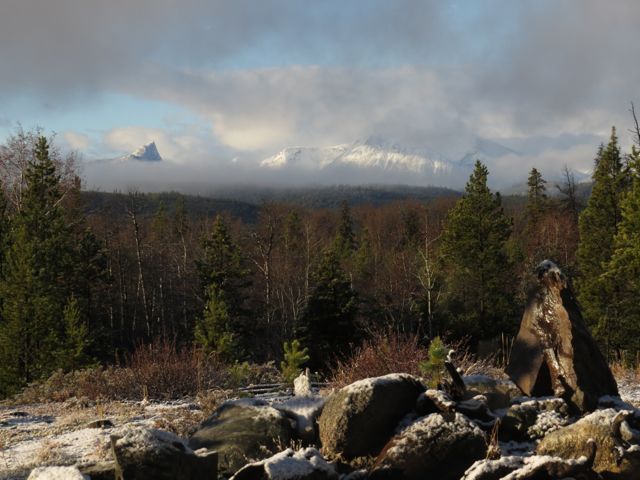 Even the outhouse was prettied up.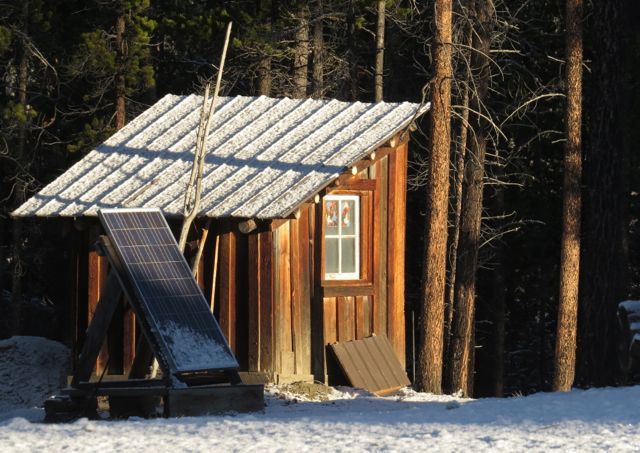 The low November sunlight has a beautiful quality.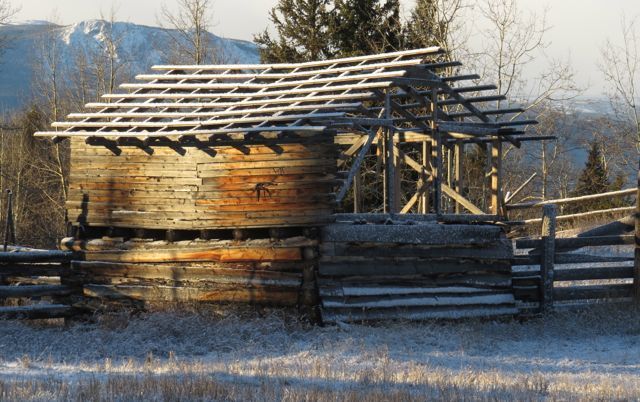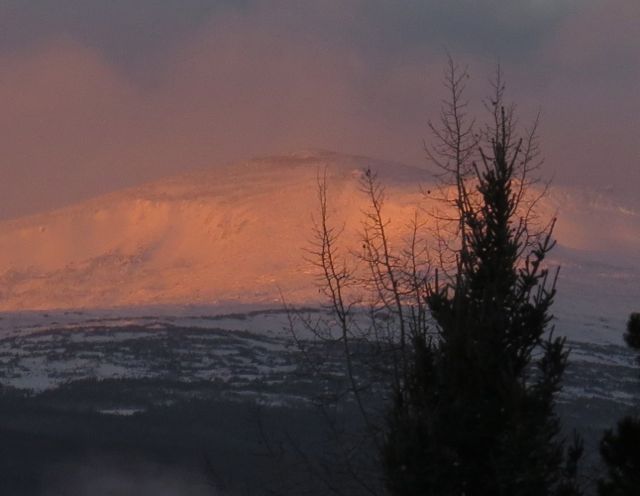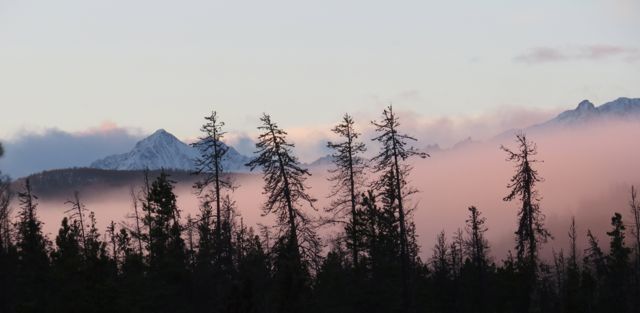 The wind got up and snow blew off the peaks.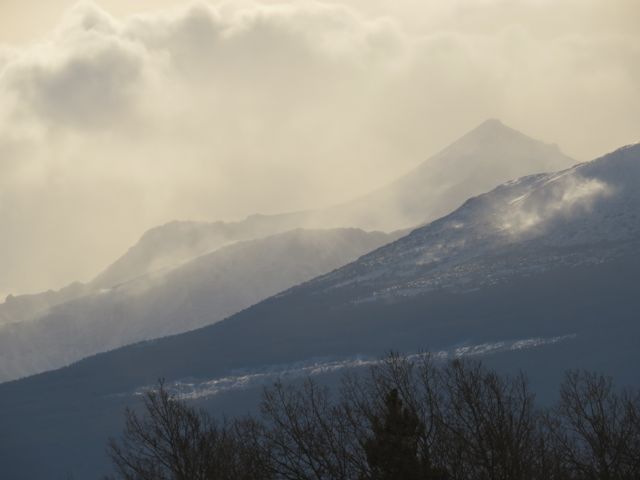 Daytime thaws around the cabin meant the snow on the ground usually melted before the next fall happened.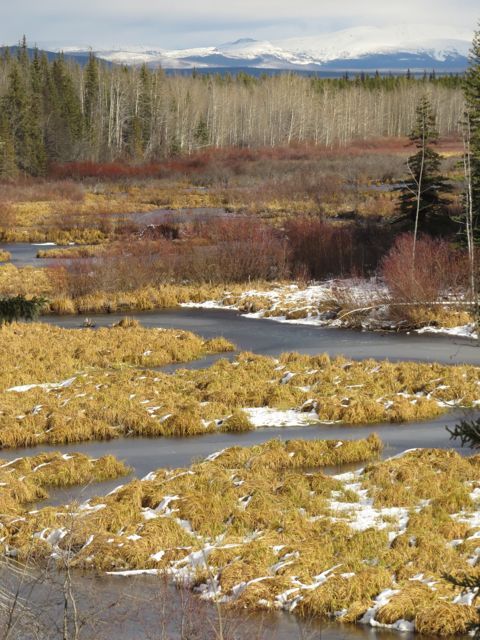 I have had several requests for pictures of this guy.  He is hard to capture well because he is so dark.  He's stiff and old, (like his mom) but happy (like his mom!)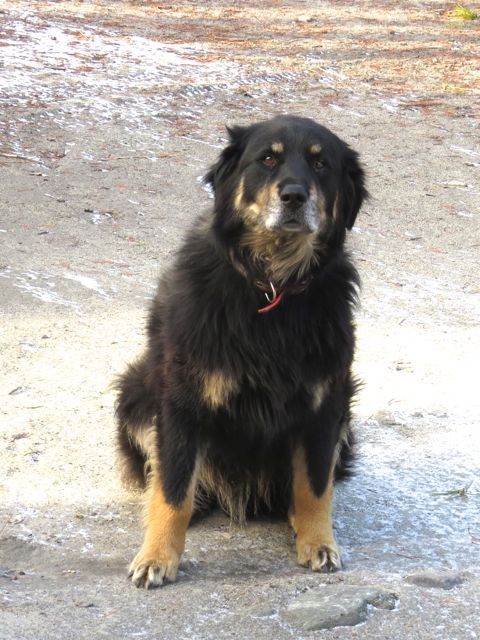 Dandelions were stimulated to peek out again.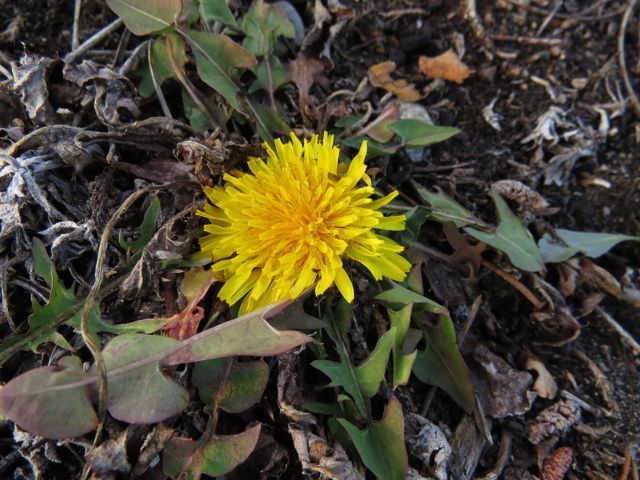 But now the pond was really frozen.  The dogs were already running on it.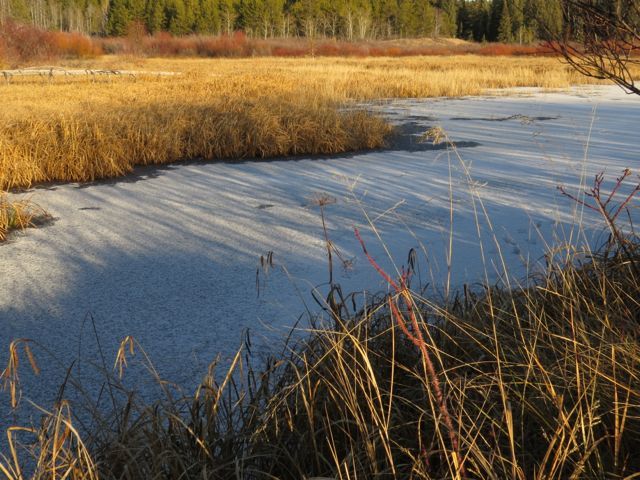 The frosts got colder.  The next two pictures were taken on my van windows.
(Now why would a marijuana leaf be there?)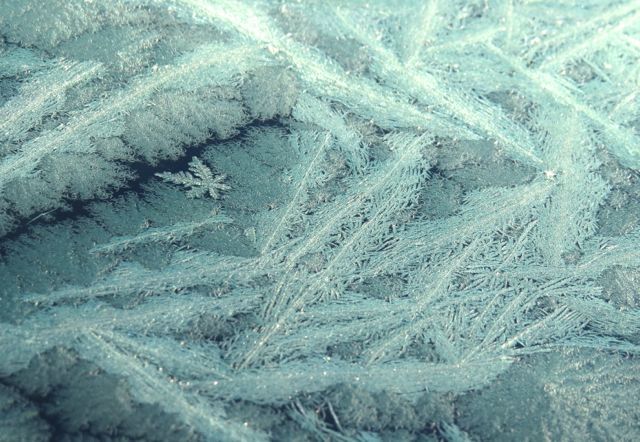 The sun sets directly in front of my window at this time of year, and if I am lucky I get some gorgeous displays.  One was preceded by this non-event.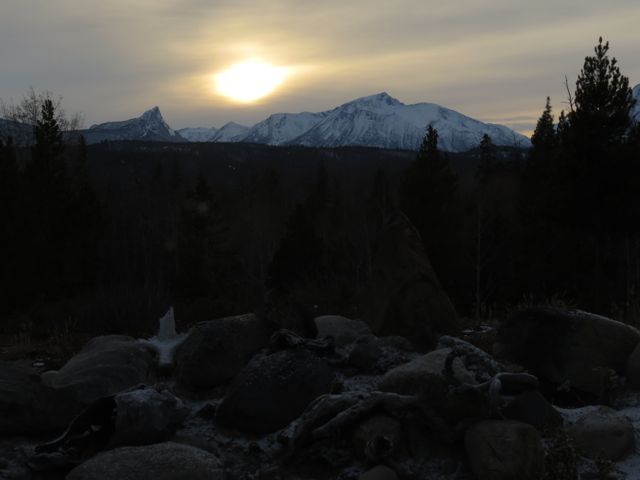 But it left with a very different picture.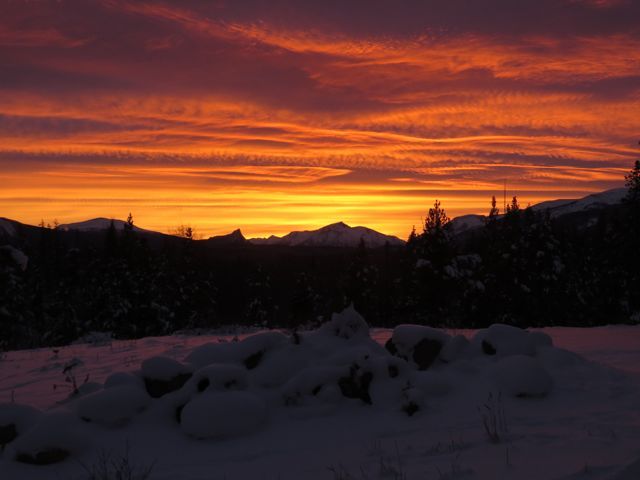 And then is snowed for real.  The world was transformed.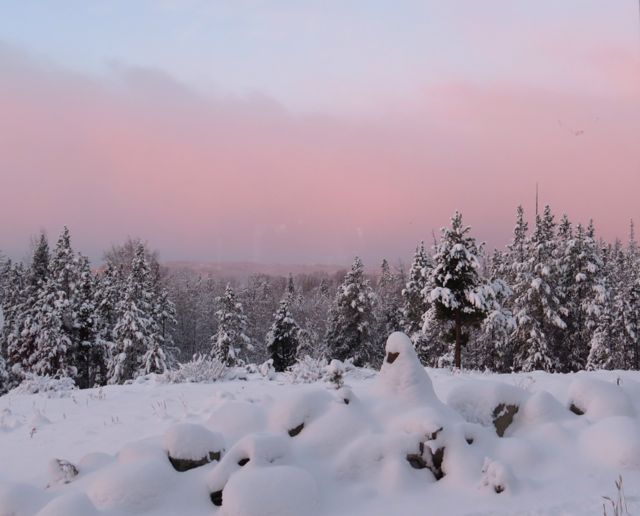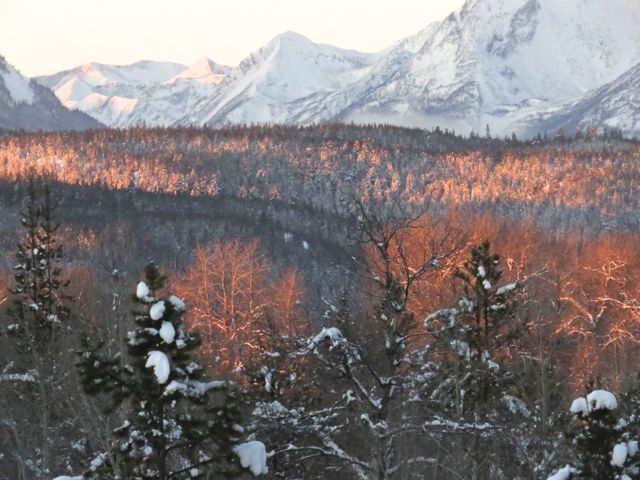 And it's back to my winter chore of sweeping the solar panels clear of snow.