I say "classic", because it was made with materials I had lying around: on the Chilcotin you NEVER throw anything away.
First I visited the scrap wood pile.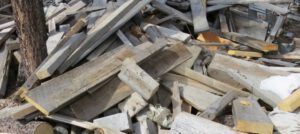 And drilled some holes in two identical pieces of 2 x 4.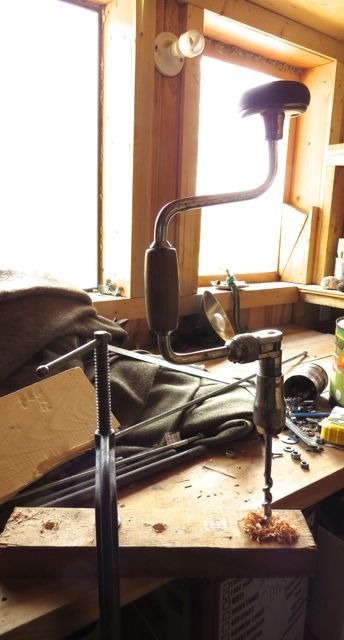 Next I scrounged around the rusting body of an old stove.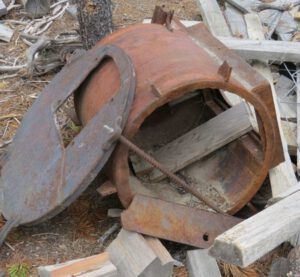 This originally had two cast-iron ends that were held tight around the drum by three long bolts.  The bolts and copper tubes that encased them were perfect for my project.  They did not even need cutting to size.
Next I tipped out my can of nuts and bolts, and found exactly the right number of nuts and washers needed.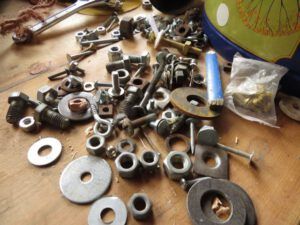 Before phones were introduced, the telegraph line ran right through this property. (See my book: Ginty's Ghost).  When it was dismantled, Ginty commandeered the poles for fence posts.  You can see the brackets that held the glass insulators on some.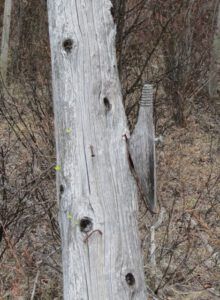 And here is a post with a number on it.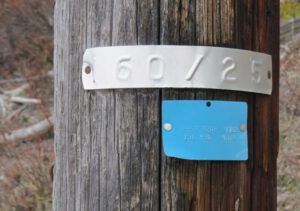 Ginty also commandeered the wire.  The property is wrapped with miles and miles of it that she used to make fences, now all fallen down.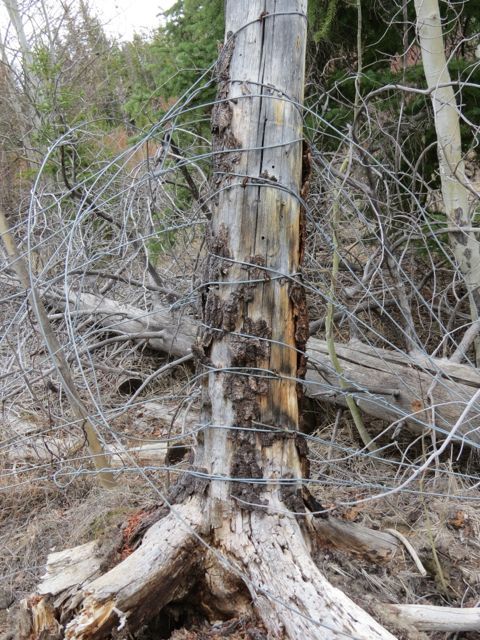 It was the wire that I wanted.  With it I made a bunch of these.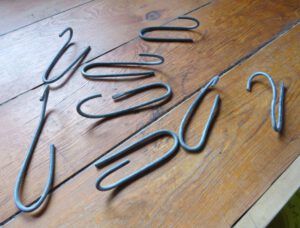 And I put everything together – et voila!  A pot rack above the cookstove!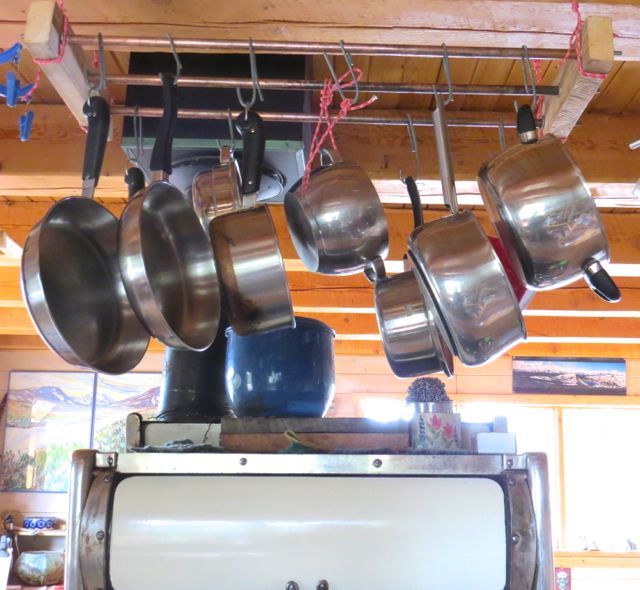 It even has a string with a hook to hold the door of the warming oven open.  The door was originally designed to stay open by itself but it now flops shut.  The warming oven is too hot for rising bread, and I always had to prop the door up with a stick.  Now I have the hook!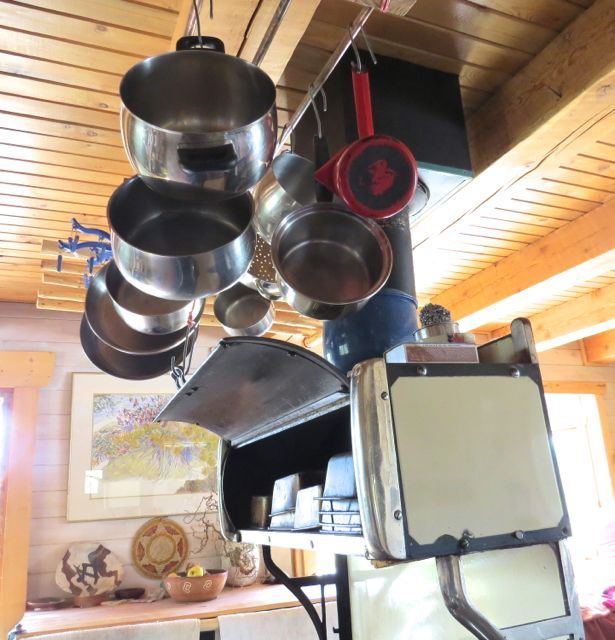 I'd been thinking about having a pot rack for a while.  The whole project took half a day – and it didn't cost me a penny!