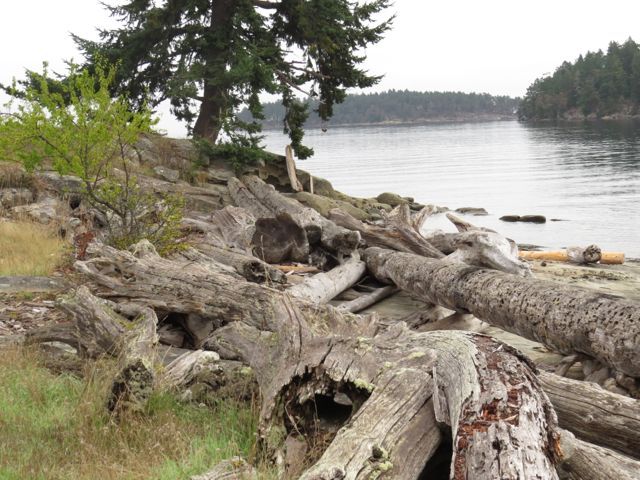 After my slide show in Nanaimo, I took the late ferry to Gabriola Island, only a 20-min ride away.  Followers of my blog and books will remember Dave and Rosmeary Neads who were my wilderness neighbours for many years on the Chilcotin.  They moved from there to Gabriola exactly one year ago.  I was to speak at the Gabriola library on the Saturday (where I amazingly had a very large audience considering all the other things that were going on).  How lucky I was able to time my trip to spend Thanksgiving with Dave and Rosemary.
Gabriola is famous for its Garry Oaks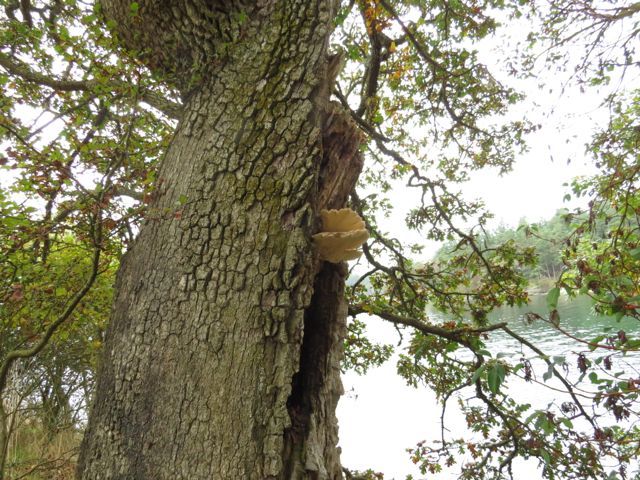 And of course the arbutus tree (also known as madrona: a local cafe calls itself Mad Rona's).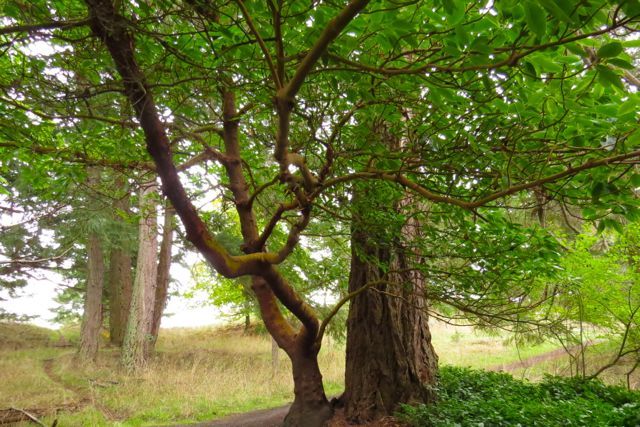 Arbutus have a very distinctive bark.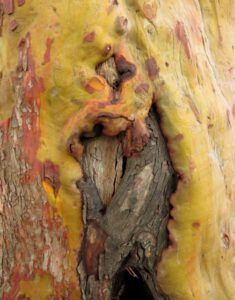 And right now are covered with red berries.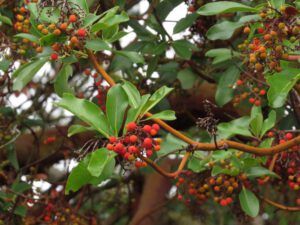 Gabriola is also famous for its sea-worn sandstone.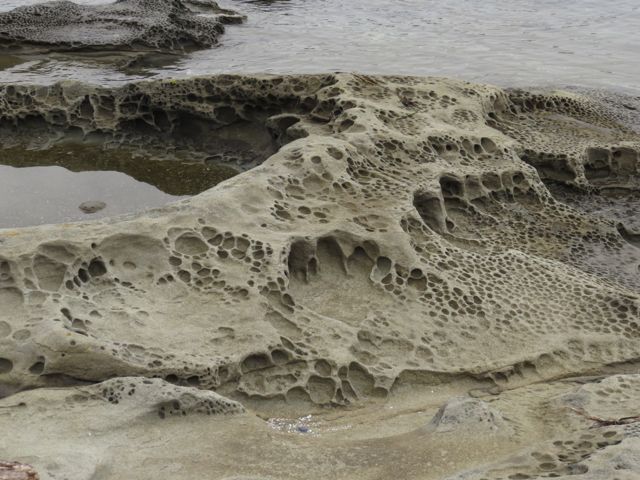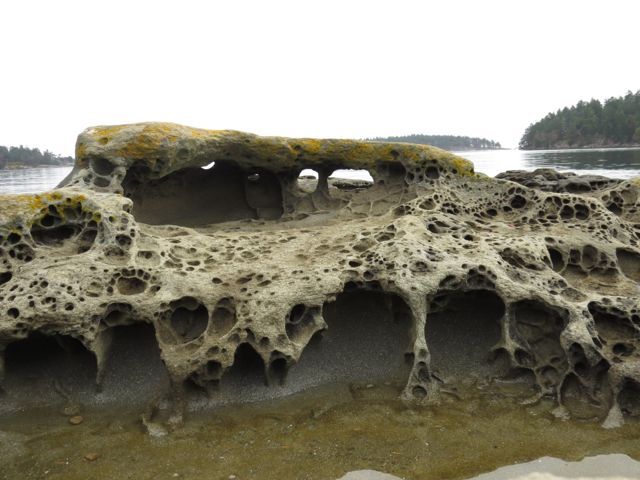 Large round stones, some embedded into rock and some free, also abound.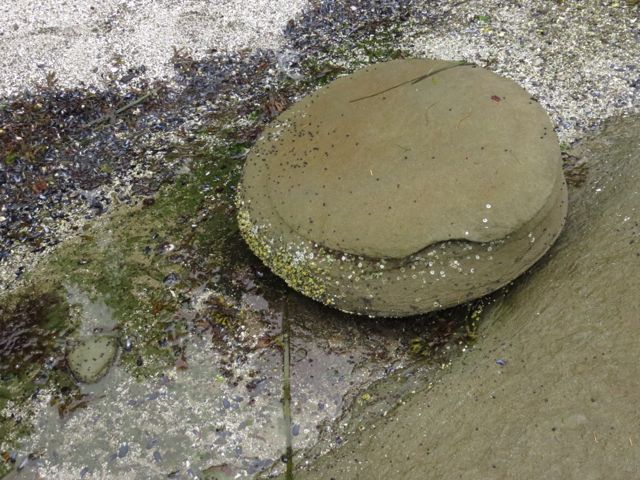 High on a dead fir perched a bunch of cormorants.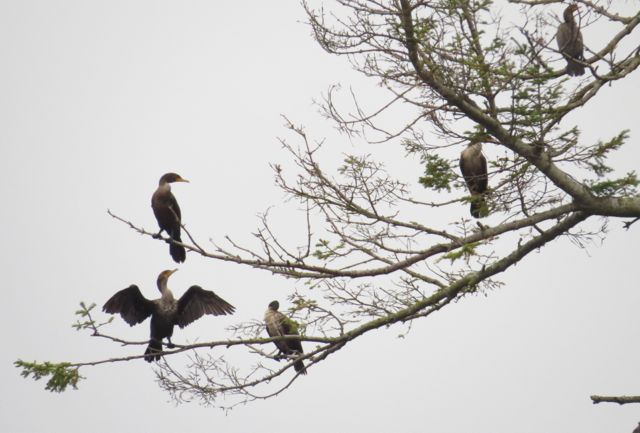 Now to the big event.  Rosemary decided to cook the turkey in a paper bag.  Yes, a paper bag!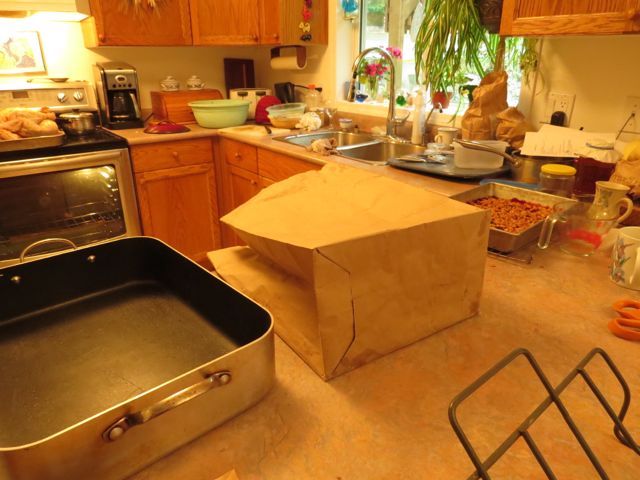 First she slathered butter around 3/4 of it.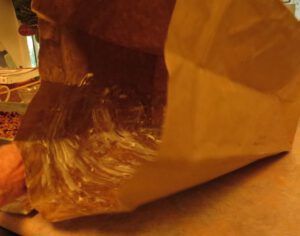 She flipped the bag over, put aluminum foil on the bottom, and placed the turkey inside.  It has to be stuffed.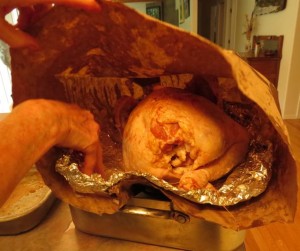 The bag is now stapled together.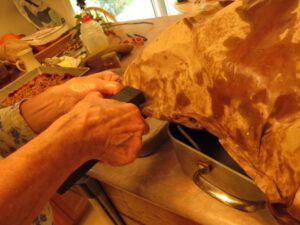 Cooking time is supposed to be 3 hours but my friends, who have done this before, found an extra half hour was needed.  A progression of temperatures is employed and these can be found in many recipes on the internet.
Et Voila!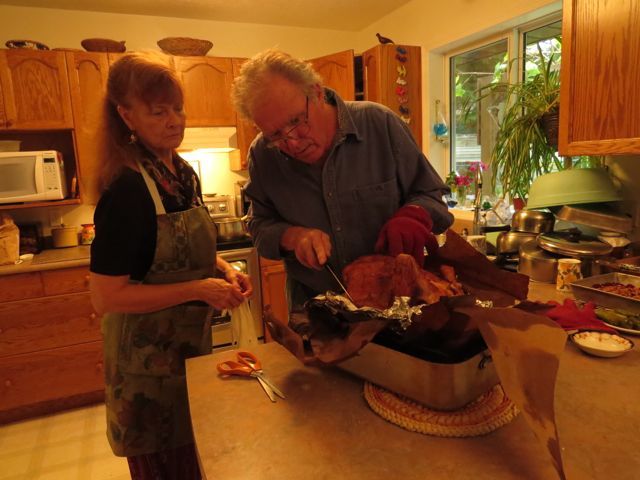 I was due to speak at New Westminster on the Tuesday after the weekend.  I caught the earliest ferry to Nanaimo and managed to connect with the 6.30 ferry back to Vancouver.  I had lunch with friends in Burnaby.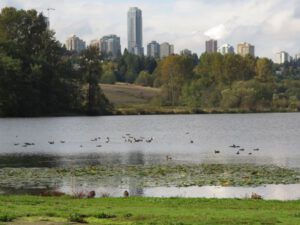 Where we walked round Deer Lake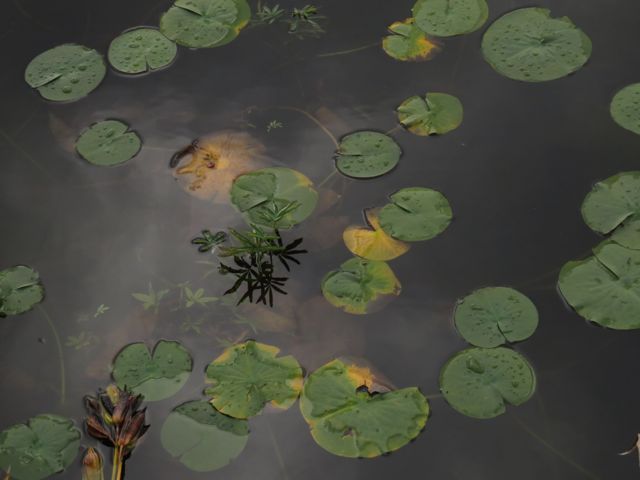 And the following night I spoke in south Surrey.  A friend had moved to nearby White Rock, which boasts an incredibly warm microclimate by the sea, and this was my last view of Greater Vancouver!