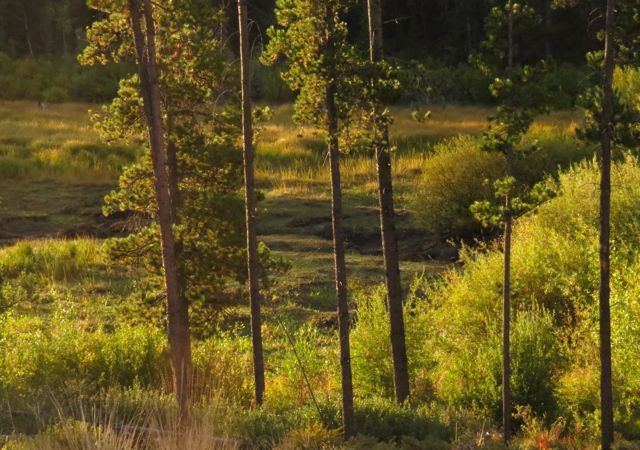 The pond below my house at Ginty Creek is now completely dried up.  All the little organisms that swam frantically in the last of the water (see two posts back) have vanished.  There was a strong seashore smell for a couple of days so I expect most of them died.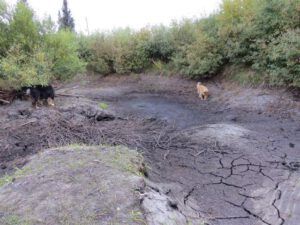 Around the middle of September the thermometre by my house recorded  -10C.  That's 15 American.  It was probably colder down below in my garden as the kale was zapped and it takes a great deal to knock back kale.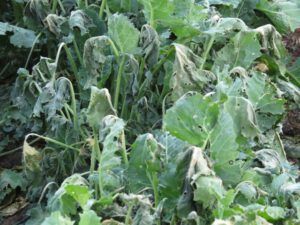 The grass on the meadows, which never grew very much, is crispy crunchy to walk on.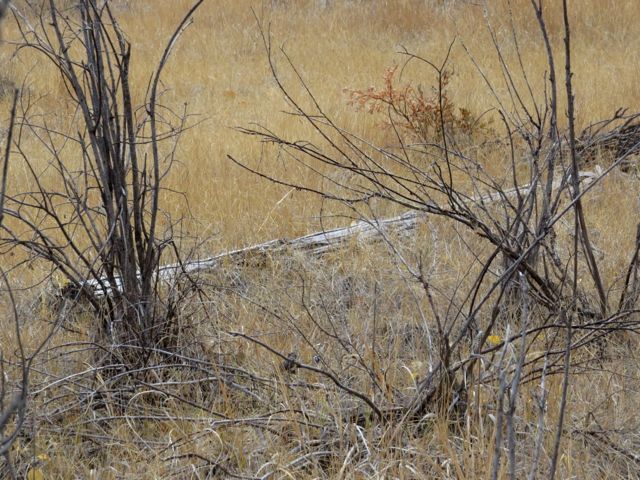 Harry blends right in.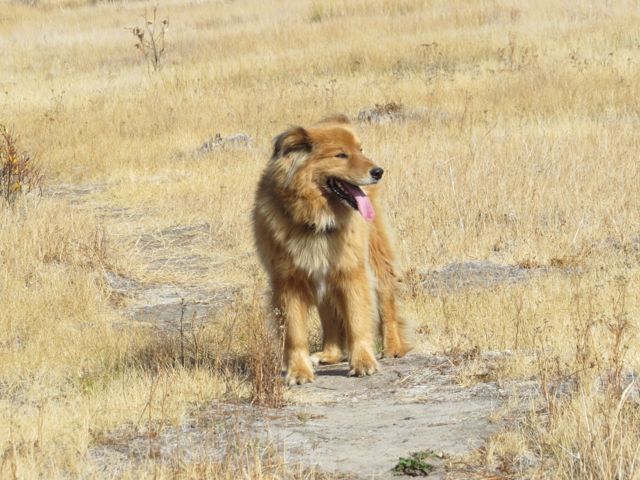 Rain was forecast again, and we actually had a very light shower that lasted about 15 minutes.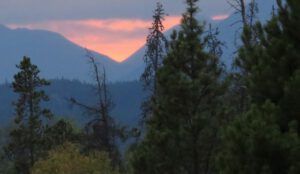 The following day was cloudy with a brief, dramatic sunrise, followed by a strong wind that soon blew the dust around again.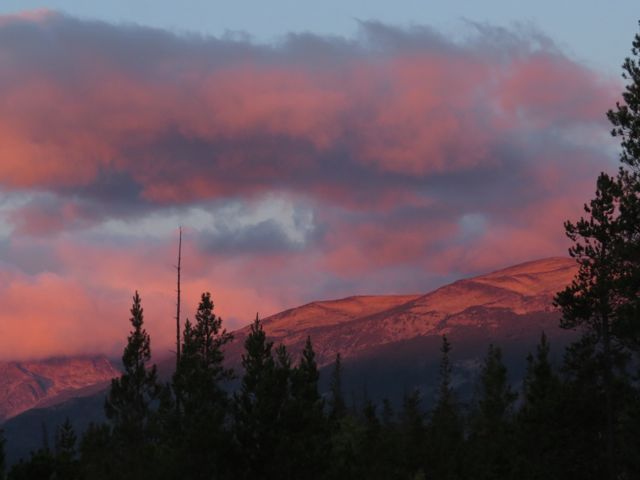 Overnight, it seemed, the leaves have started to turn.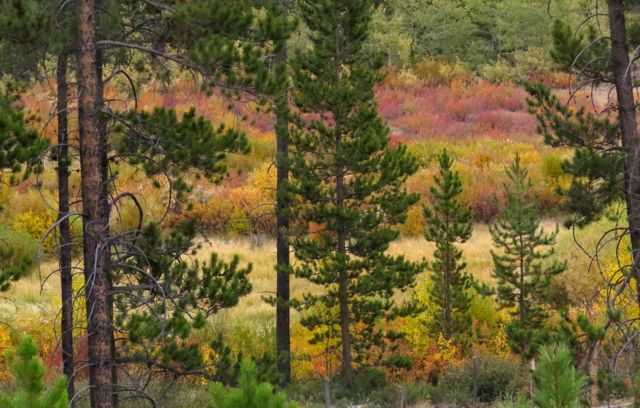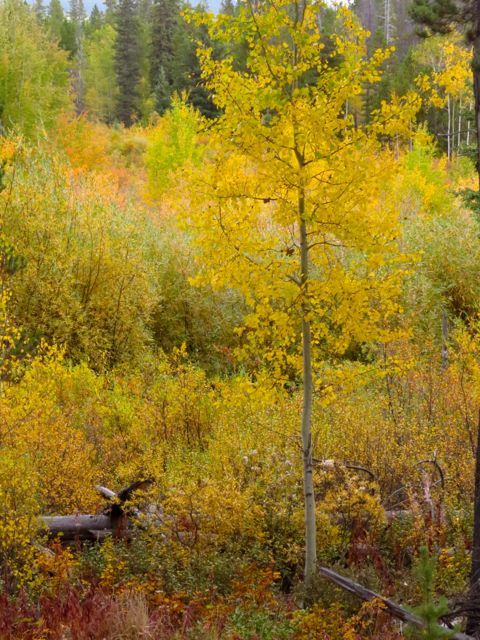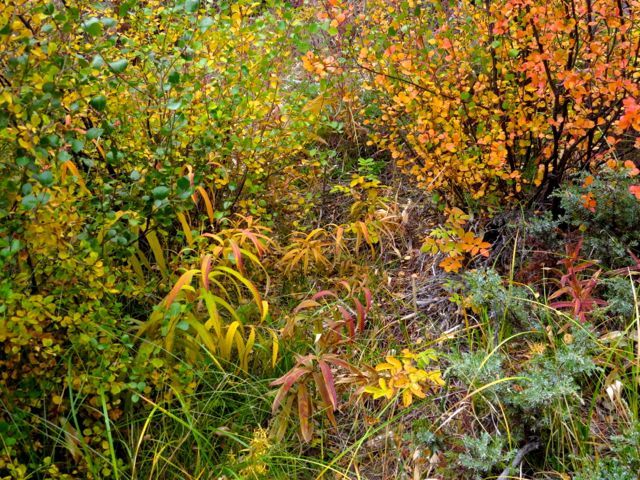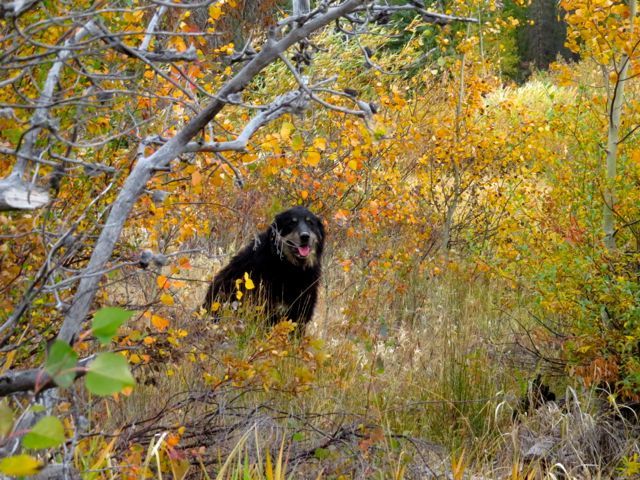 One week today I start on my book tour.