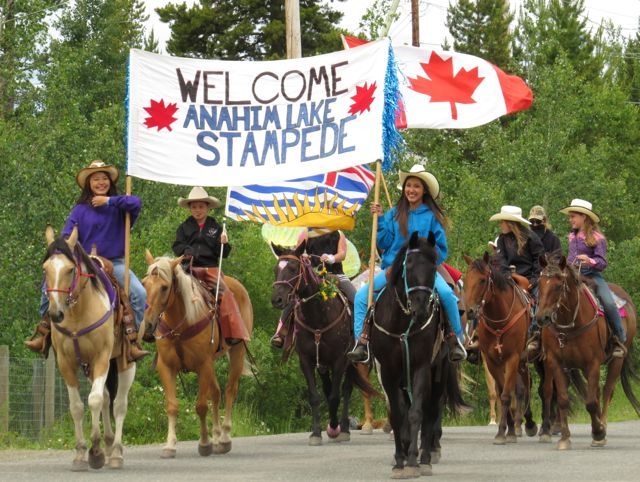 We were just in time for the 79th Anahim Lake Stampede parade.  The Anahim Lake Stampede is one of the Chilcotin's oldest traditions.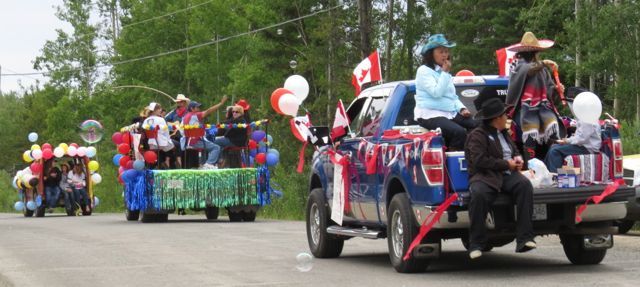 The clinic is on the reserve at Anahim.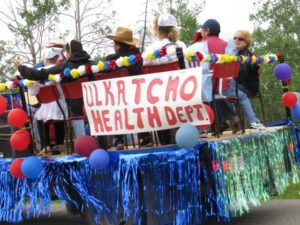 What these kids, or the vehicle, had to do with the Anahim Lake Airport, I am not quite clear….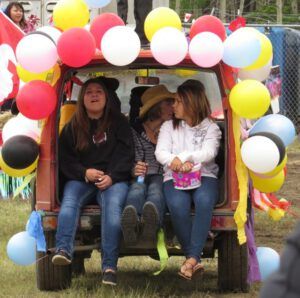 Carey Price, the Olympic gold medal hockey player, was raised at Anahim.  Being part First Nations he is very much a local hero.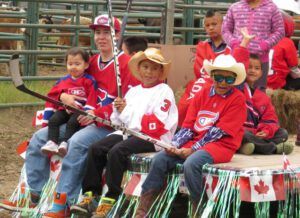 These people were a little late and got mixed up with the parade.  Wonder what is going through this horse's mind…..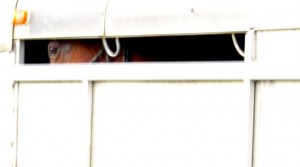 A colourful character was dressed to the nines and was leading a horse draped with wolf skins.  I didn't speak to him but I would bet the farm that he is German.  No Canadian would outfit himself like that…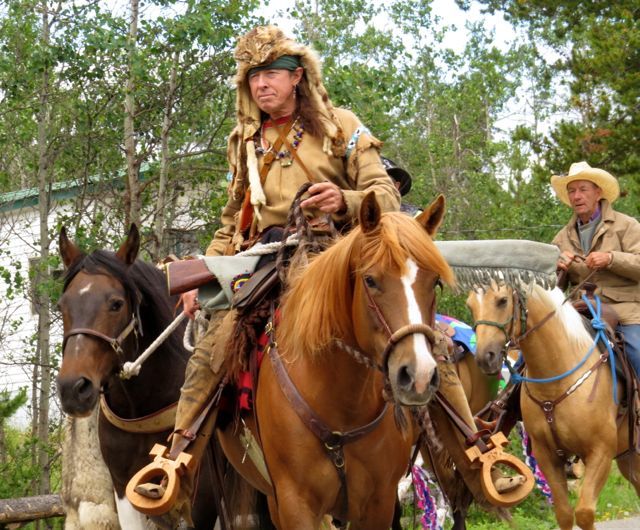 The first event was calf roping.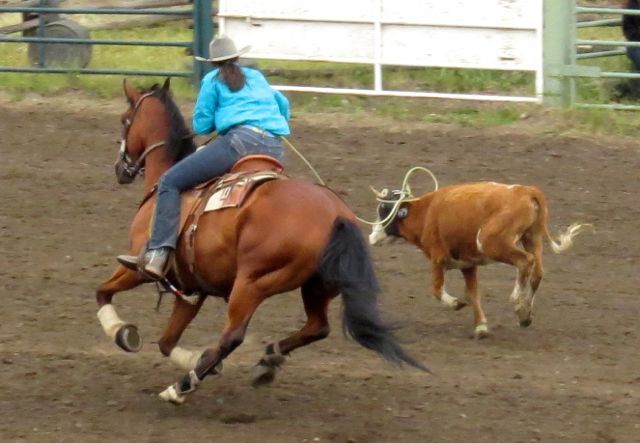 This contestant was one of the few to get the lasso in the right place.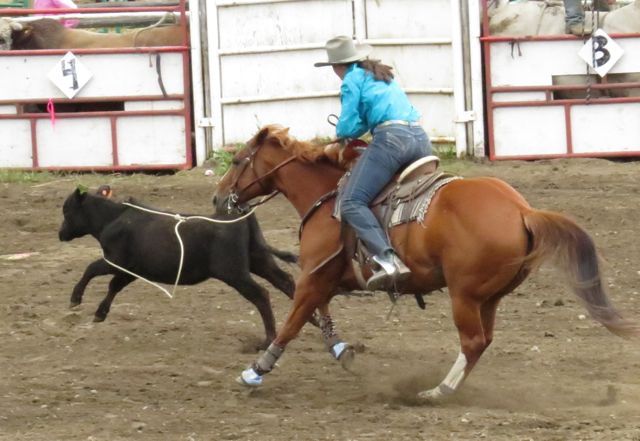 The second roping contest was harder.  The first rider had to lasso the head, the second catch a hind foot.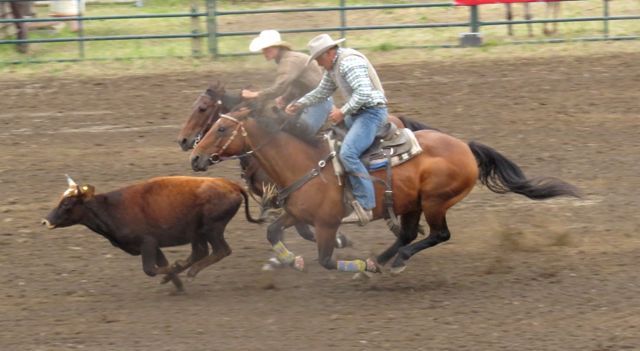 Not many succeeded.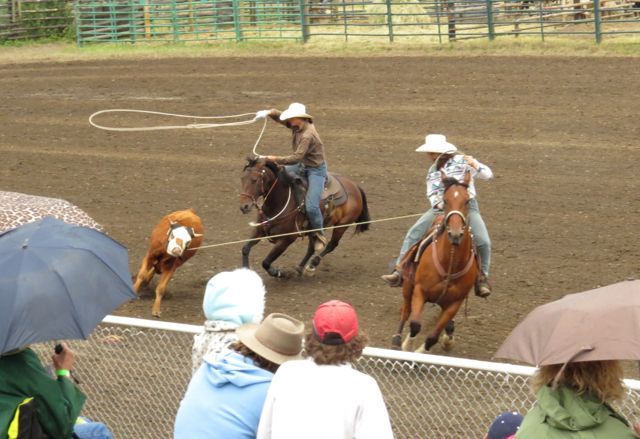 Next was the junior steer riding…. What are they doing to me????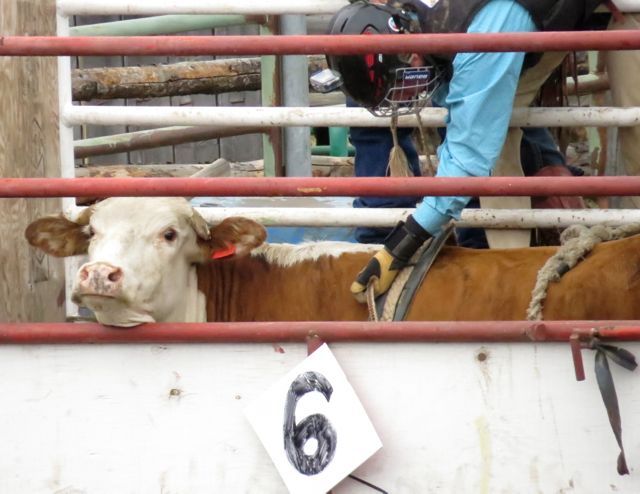 Well, that didn't take long.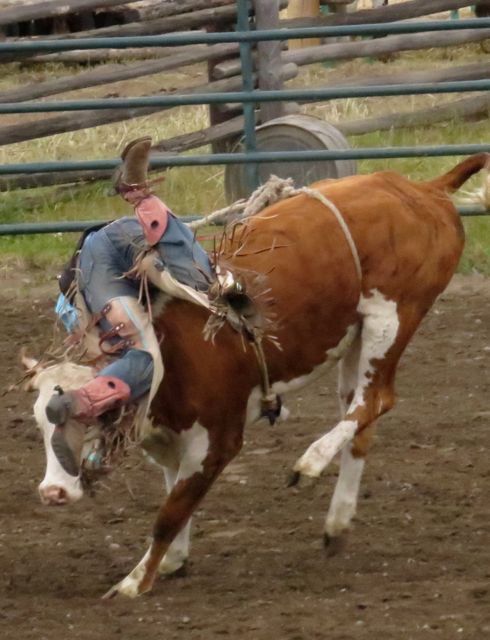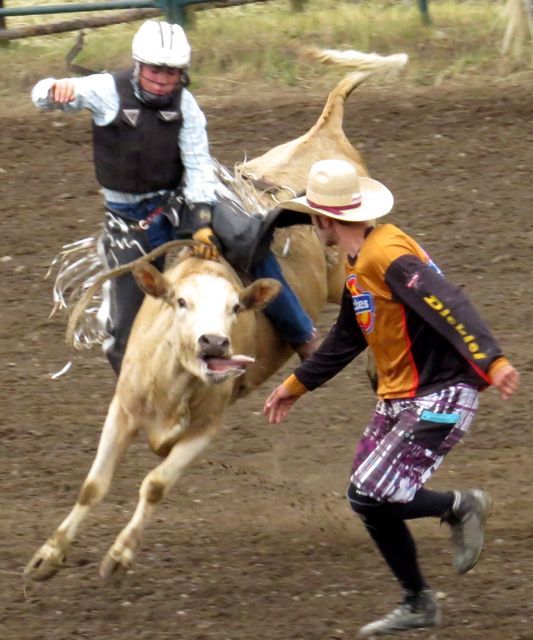 And another moment of truth…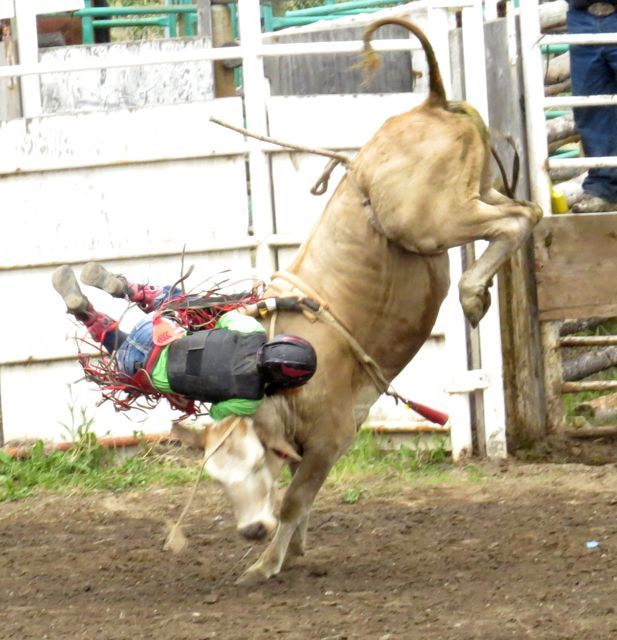 Whoo Hooooo!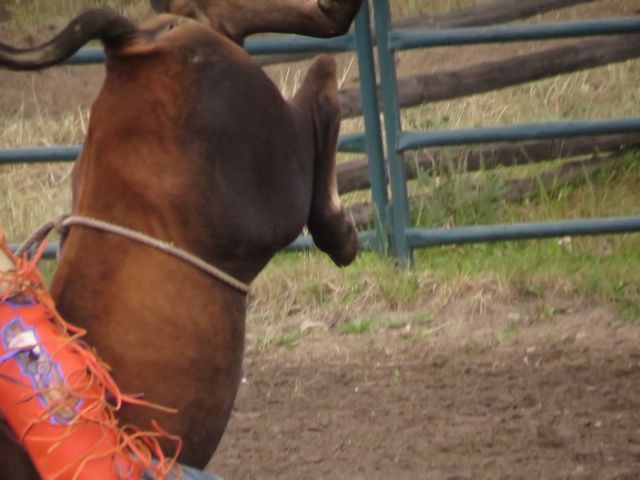 One had to pay $20 to enter the business-man's cow riding competition.  (There were not many takers.)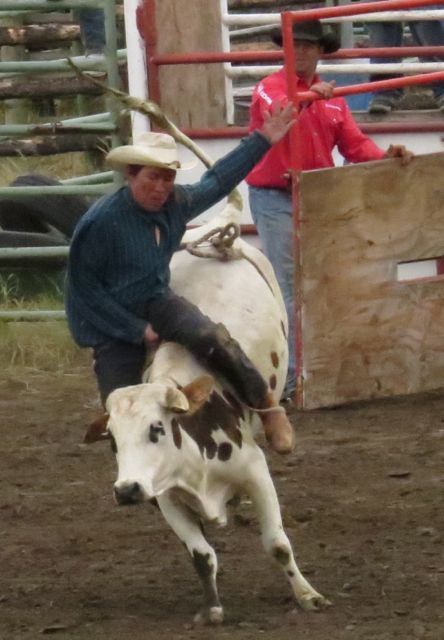 The day was mostly cool and dull, which was a blessing for both audience and animals alike.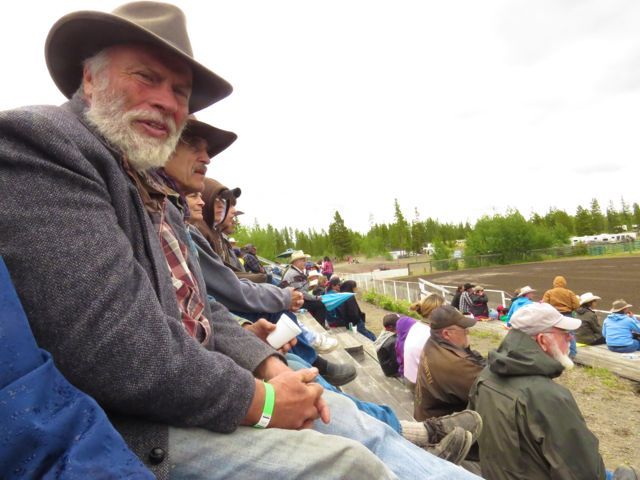 This boy seemed to have a permanent smile on his face.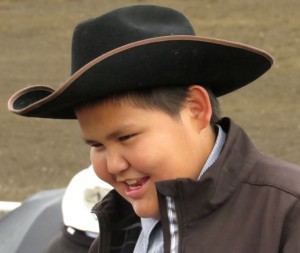 I enjoy taking snapshots of people.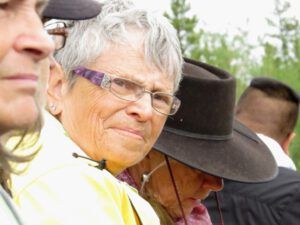 At one point it even rained a bit (although there had obviously been nothing at at my place when we arrived home.  Anahim Lake is an hours' drive from Ginty Creek.)  Crowds, and umbrellas, are quite a novelty for me!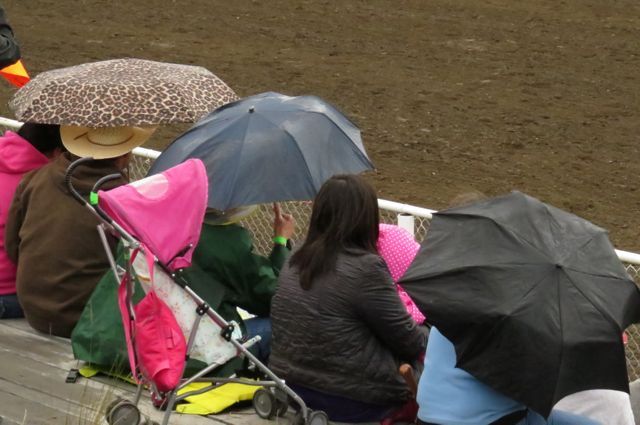 The rain quit by the time the barrel racing was under way.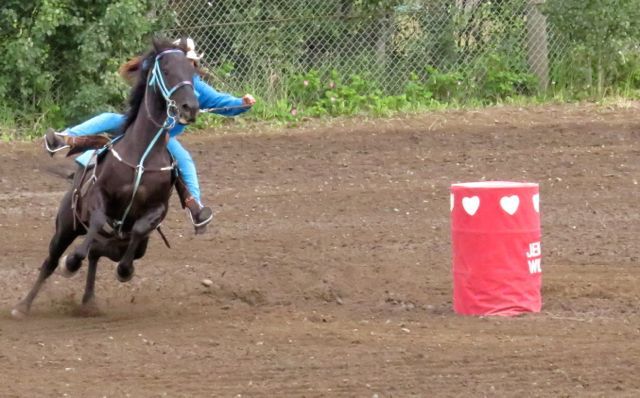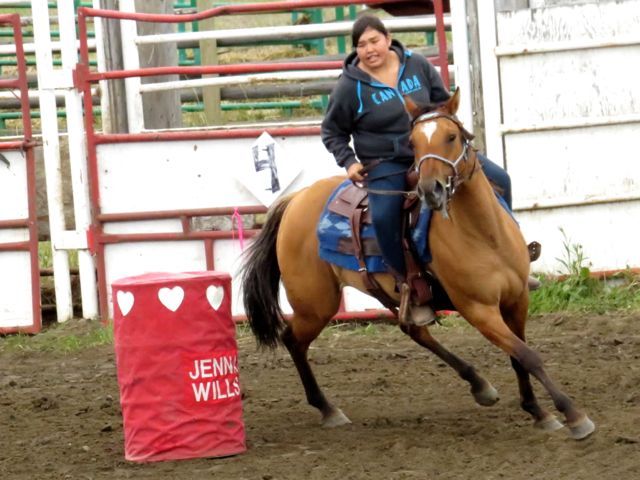 Unlike at the Tatla Lake gymnkhana not many young kids competed but his little girl could sure ride…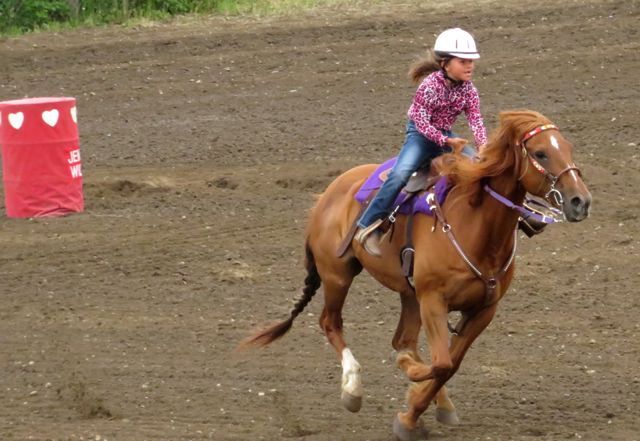 Now came the biggest event of the day.  With a lot of clanging and banging, the big bulls were put into the chutes.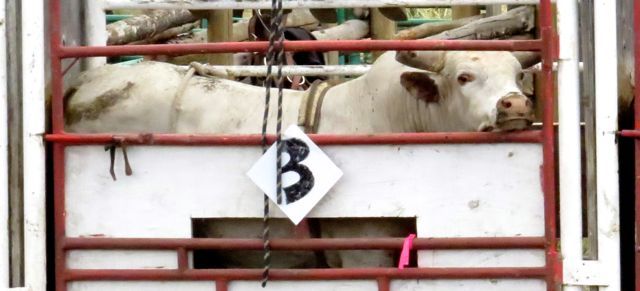 The first buck (note that all four feet are off the ground.)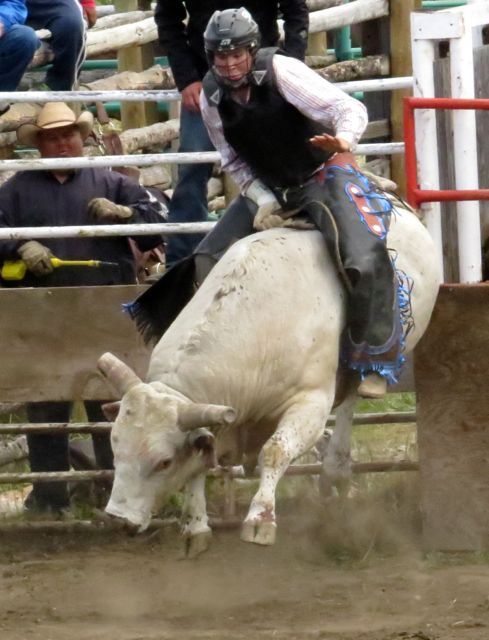 And another rider bites the dust.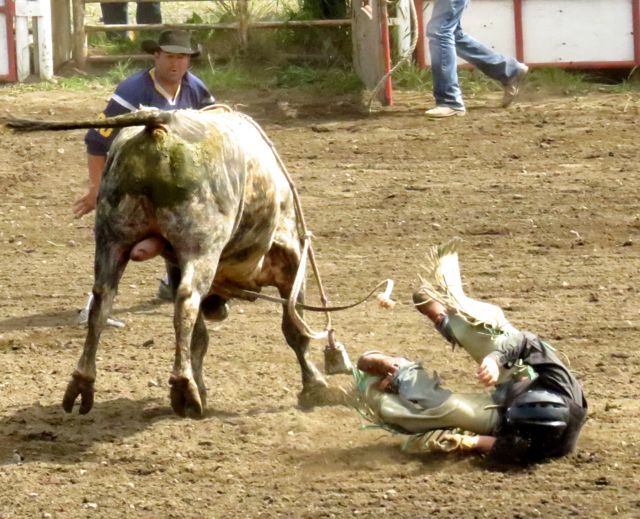 (Rather him than me!)