The hot, sunny weather continued.  But the nights were often cold – once down to minus 14 C.  Because we had a bit of a rain, there was enough moisture on the vegetation to make a white frost.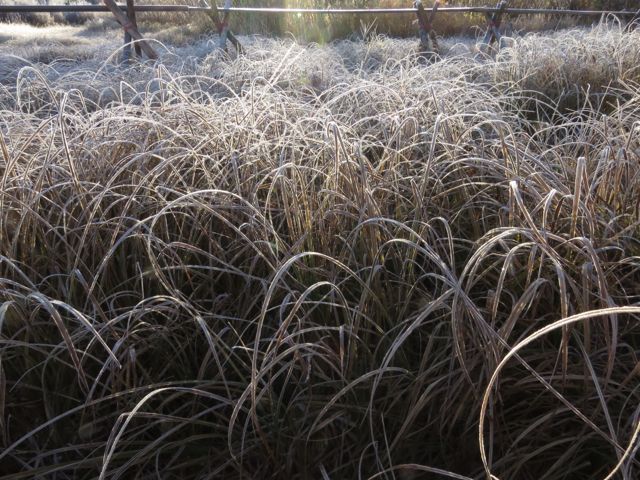 It is fun getting among the vegetation with the lens on maximum zoom.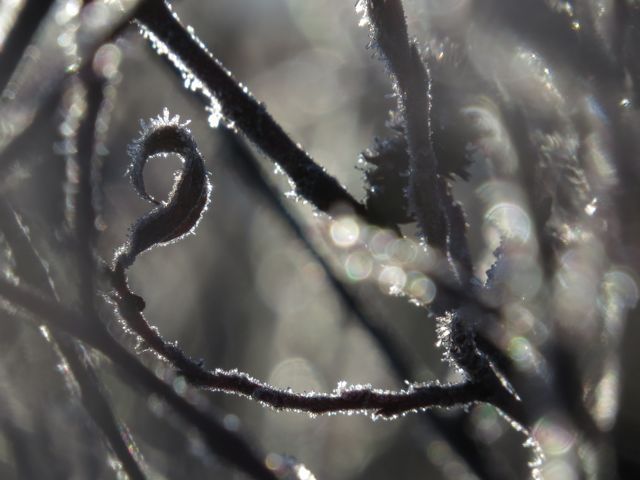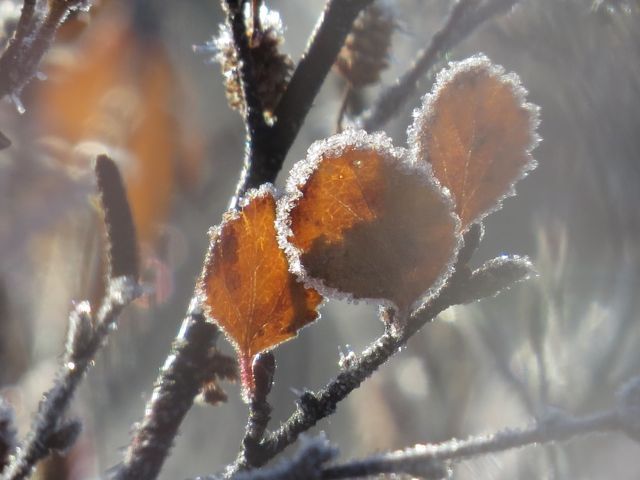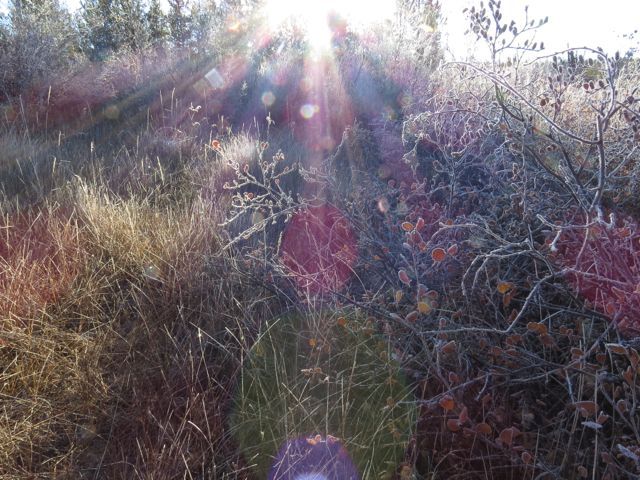 If you catch the angle right, you can pick up out-of-focus frost crystals.  They make interesting constellations behind the vegetation.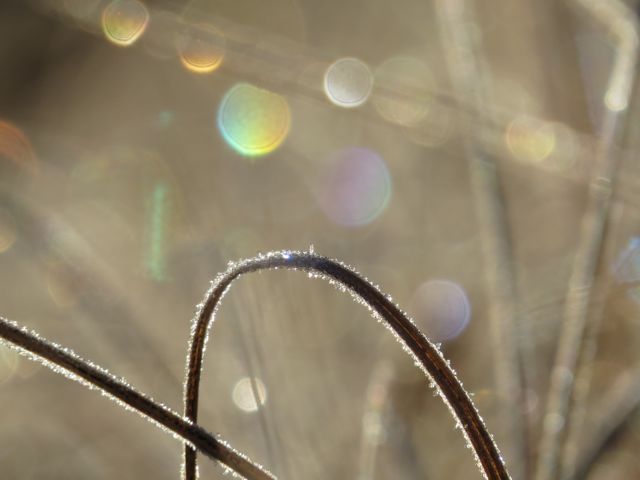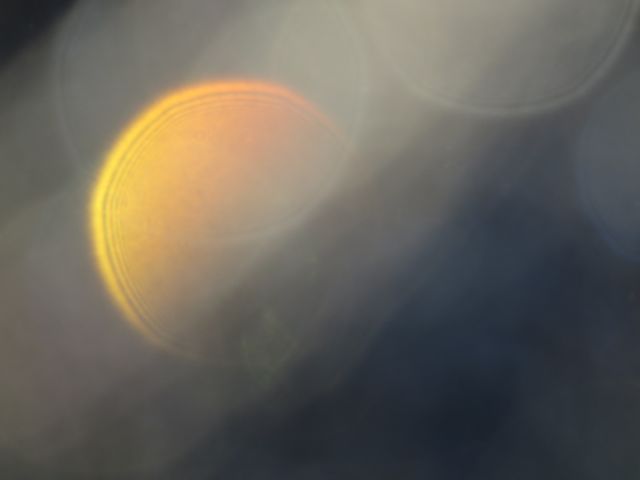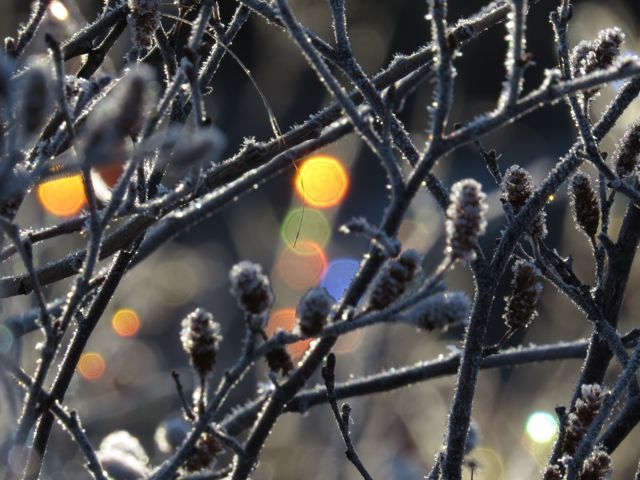 The rushes were full of fairy lights.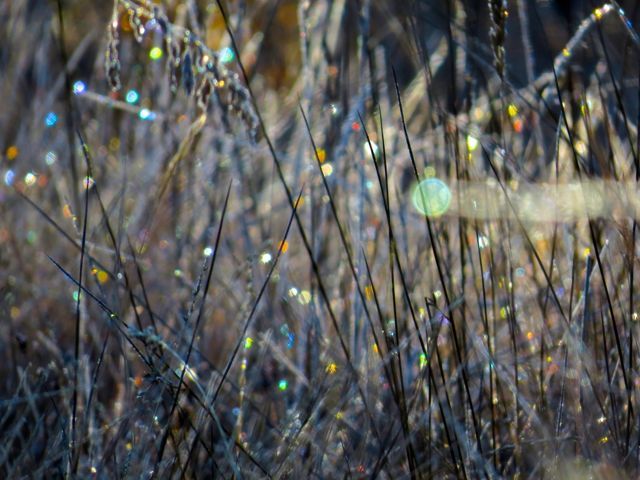 For many days, the pond would freeze over but thaw in the afternoon.  Finally, on the 26th October, it stayed frozen.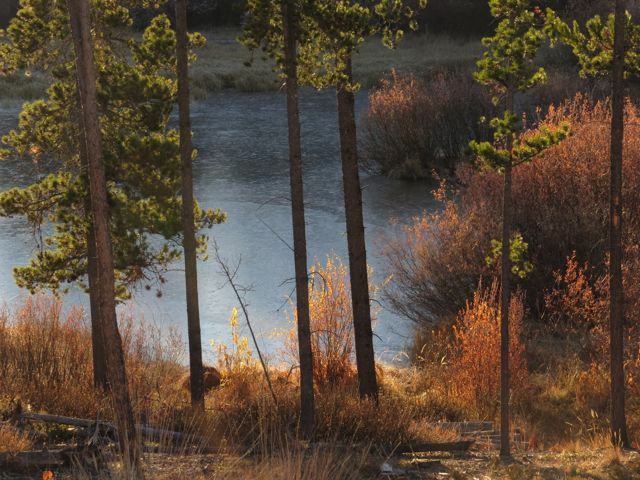 This has been an extraordinarily beautiful Indian Summer.