I went down to the Precipice for Thanksgiving.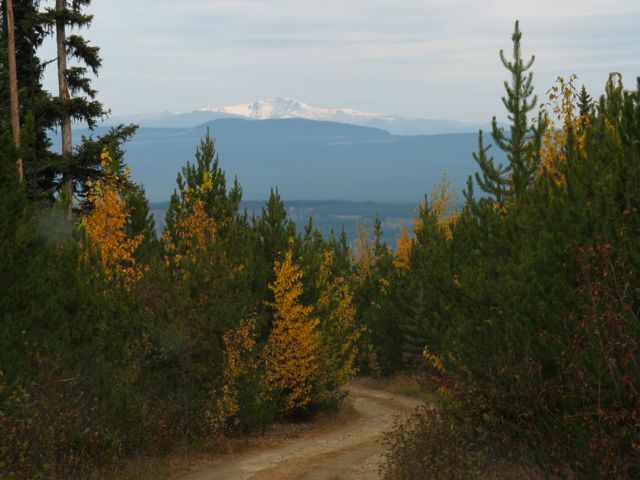 The valley has a kinder climate, and down there, the fall colours were beautiful.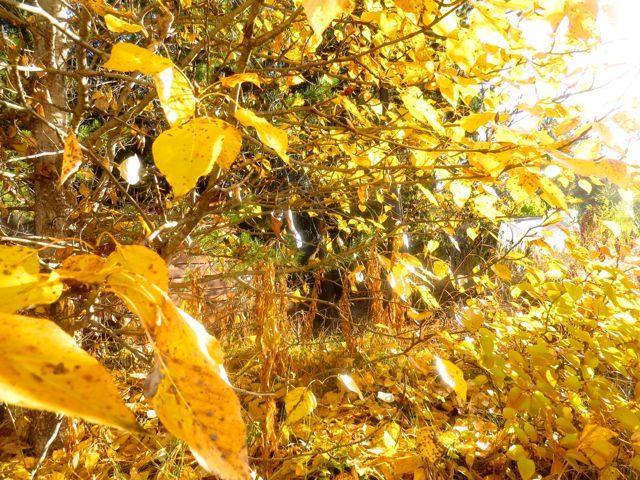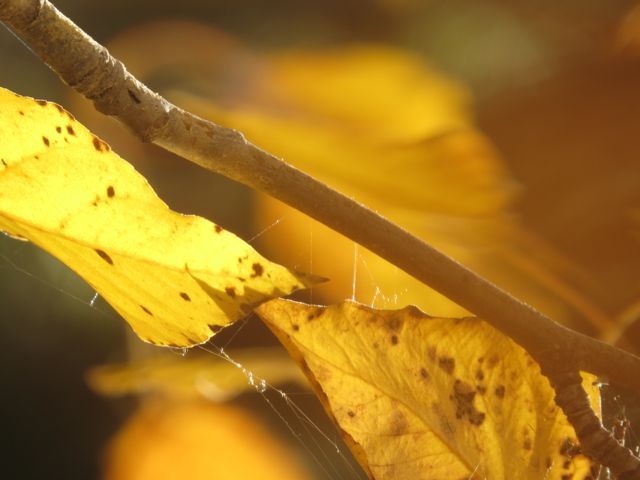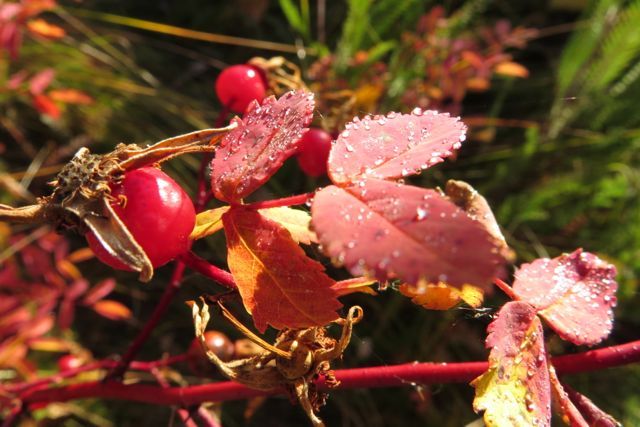 I have enjoyed Thanksgiving at the Precipice many times before.  I usually stay with Dave and Rosemary – friends I have often mentioned both on this blog and in my books – but we always have dinner with Pat and Lee Taylor who own the ranch in the middle of the valley.  As usual, the turkey, other incredible food, and the company were wonderful.
But this was somewhat of a poignant celebration.  After a quarter of a century living there, Dave and Rosemary have sold their property.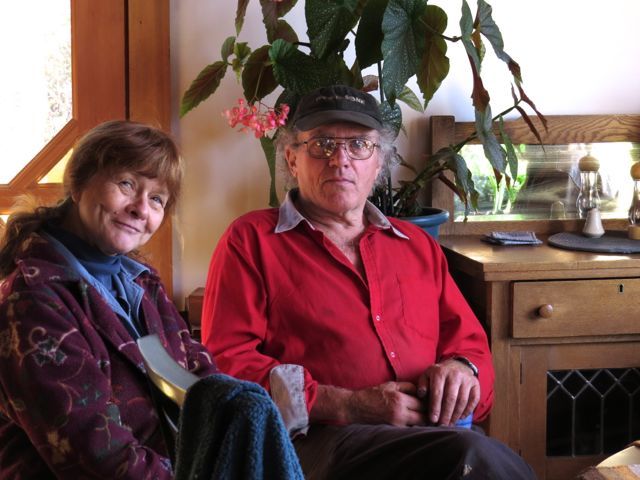 It is a tough life down there, an isolation on a par with that of Nuk Tessli, and Dave and Rosemary felt that they should move while they can still enjoy a new life.  (They are going to Gabriola Island.)
Although the new owners, who will rarely be there for the foreseeable future, said Rosemary and Dave could stay as long as they liked, timing in the valley is crucial as the road could start to become difficult at any time.  Particularly when a 5-ton moving van is involved.  If they did not get out soon, a big truck would not be able to negotiate the road until at least mid June.
So the day after the feast, the majority of the guests helped with loading the van. The most difficult item was the piano!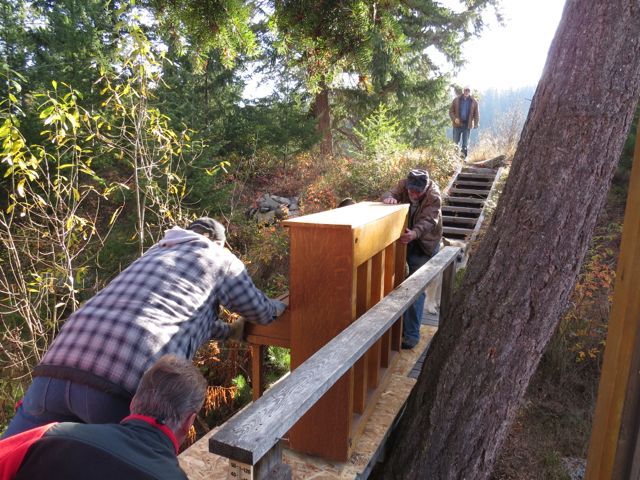 After a great deal of discussion, it was decided that the only way to get it to the van was to first carry it up the steps in the back of the picture.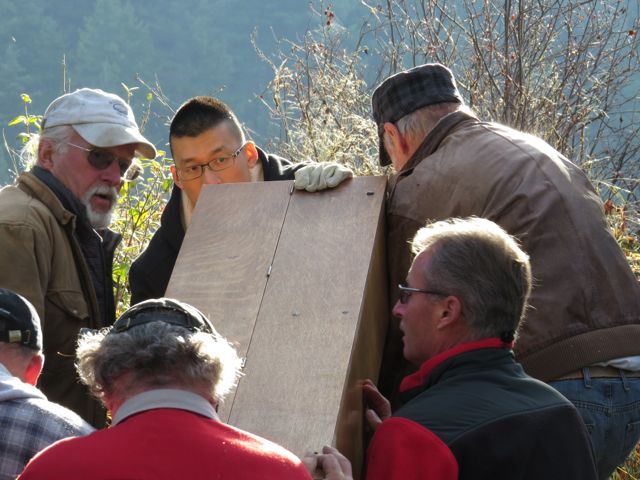 The young man at the top, with the partially shaved head, is the elder son of the new owners.  The family have an art-broking business in Coquitlam near Vancouver.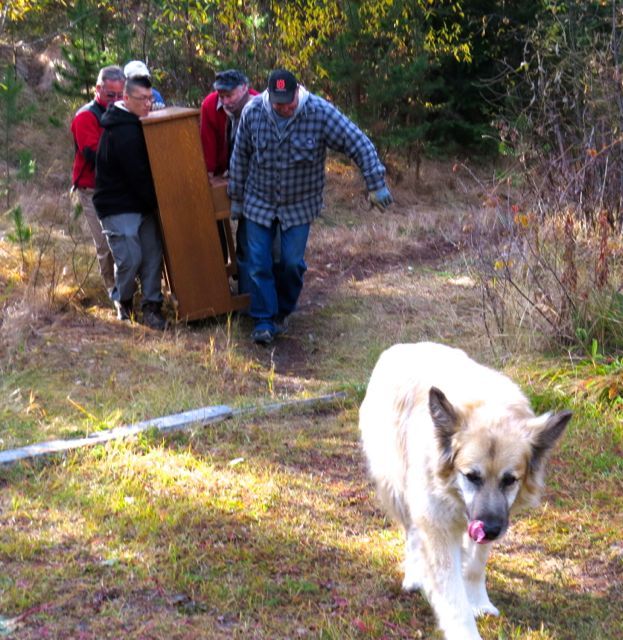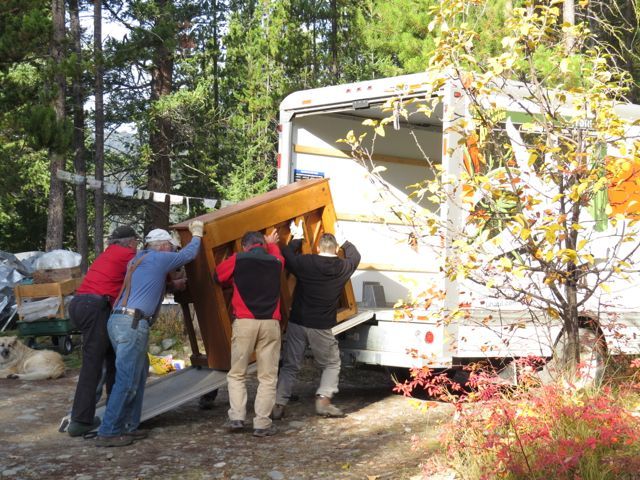 Then everyone helped carry the huge pile of totes and boxes into the van's remaining space.  I was exempt from this job as my knee means I can walk only slowly and not at all downhill while carrying anything.  So I was official photographer.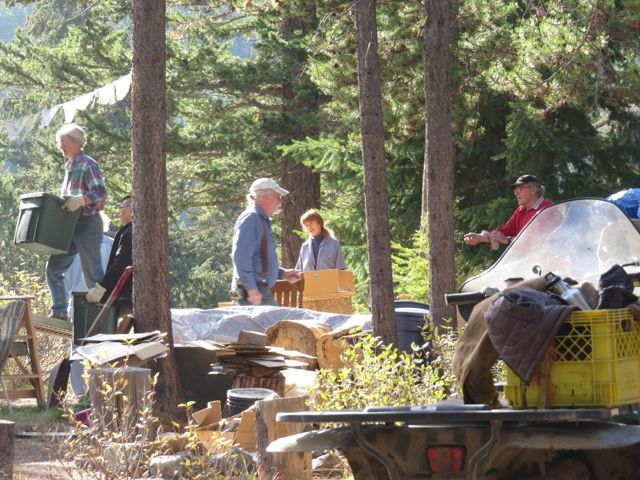 In the past I might have met Rosemary and Dave two or three times a year.  In good conditions it takes 2 hours to get to their place from Ginty Creek.  At Nuk Tessli they were the nearest warm bodies to the north – albeit 40 km away over very rough country.  But I have always considered them to be neighbours.  They know what it is like to live in an isolated place and were particularly helpful with organizing food and other freight when I was running Nuk Tessli.  Of course we will be in touch by email; they will visit the Precipice and I will see them on Gabriola.  But their departure will leave a hole in the Chilcotin that will not easily be filled.