We've had a series of spectacular sunsets.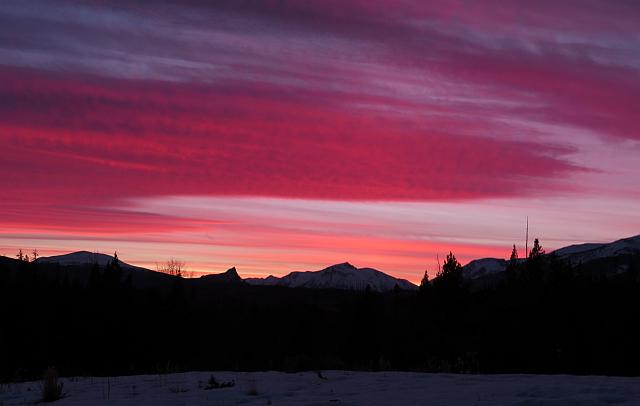 They got better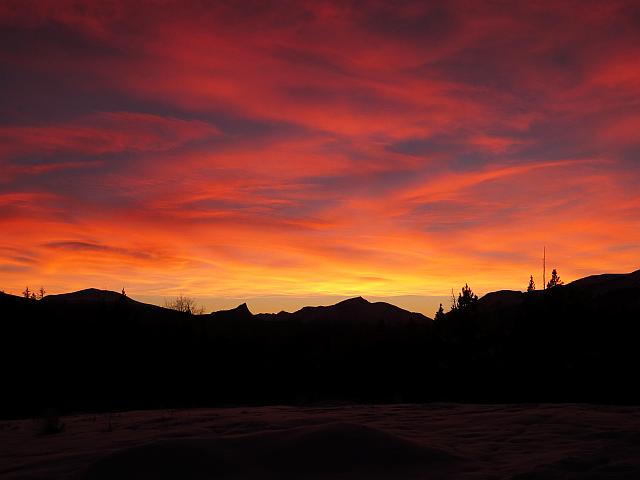 Middle Mountain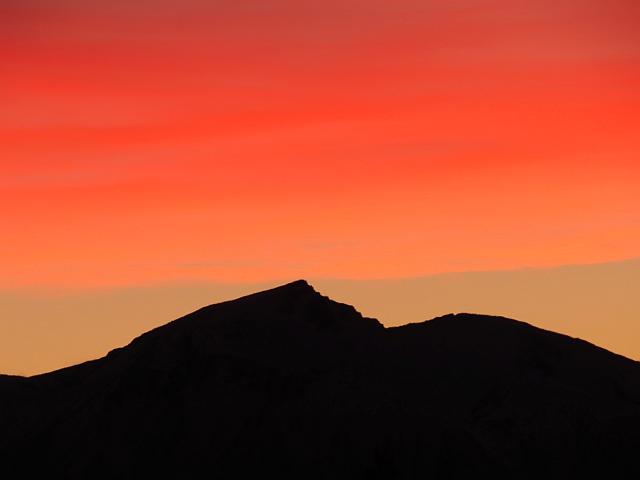 And high in the pink sky was the new moon.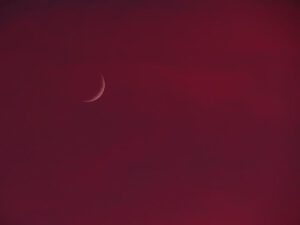 The following we had another spectacular display.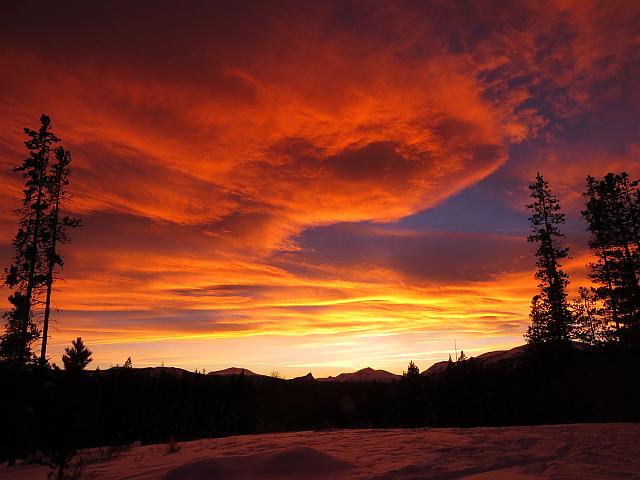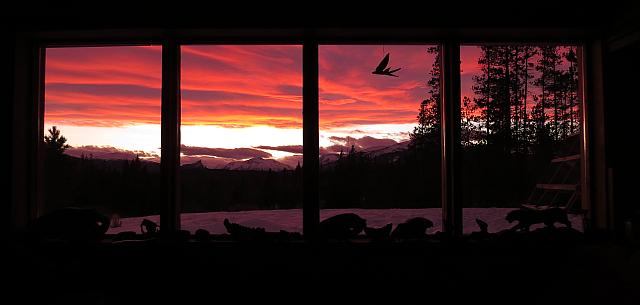 Even when it faded, it was still beautiful.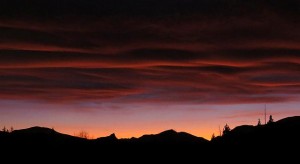 The next day we had a little fog in the morning, but then it was gorgeous.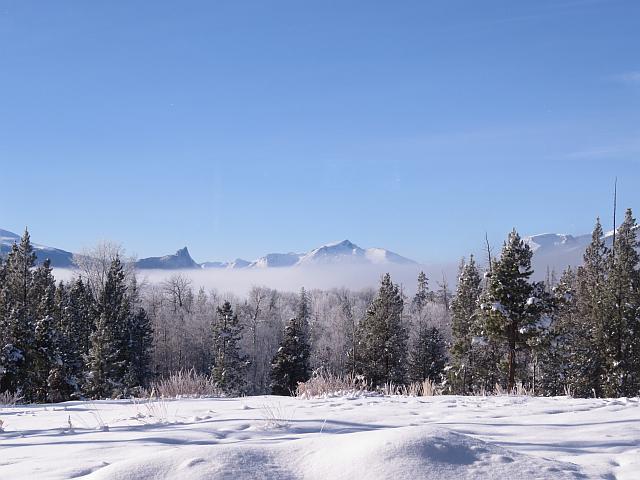 It was so warm that I could hike without a coat although the snow stayed just below freezing so was still nice and fluffy.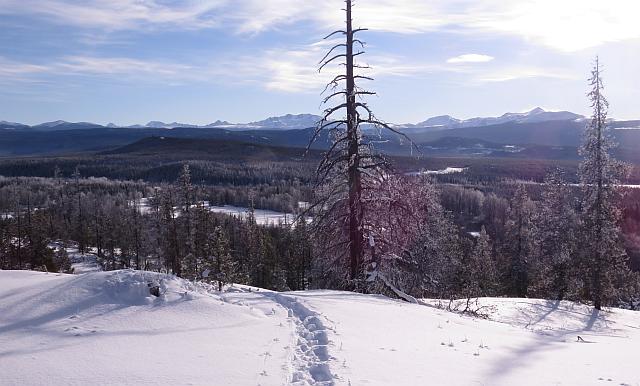 Richly-coloured roots stuck above the snow.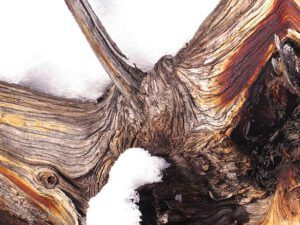 I went to a viewpoint on the North Dunes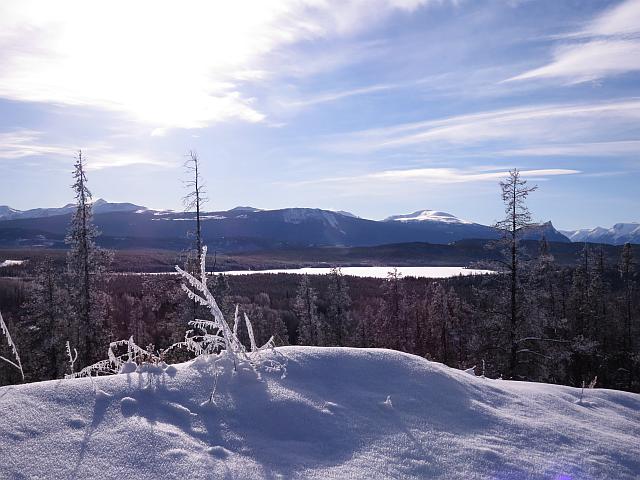 There was hardly a movement of wind where I stood, but you could see how the snow was blowing from Perkins Peak.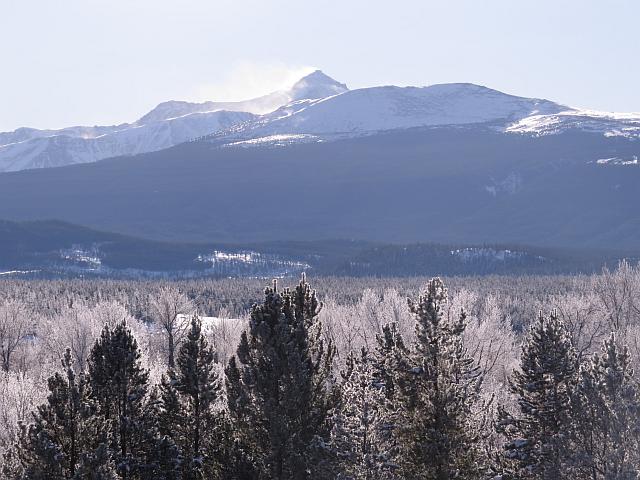 And that night, the colours were even stronger.  Even the snow on the ground turned pink.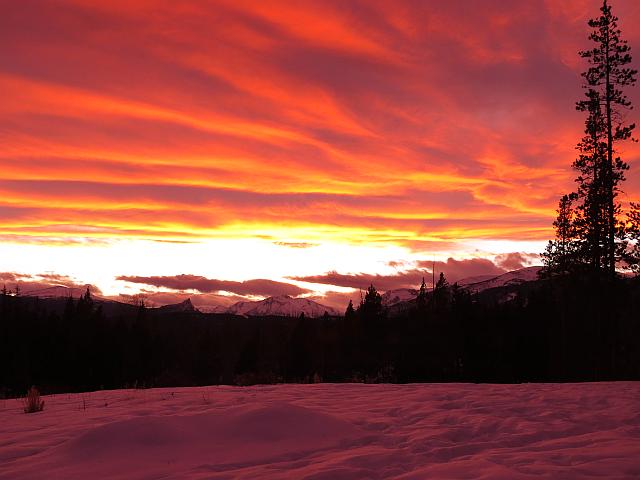 But that, I am afraid, presaged a terrible thaw.  Hot winds roared day and night and the beautiful fluffy snow was reduced to a few rotten inches or dirty ice around the door.  Today is a fraction cooler – just below freezing, but as gloomy as it gets.
To comment on this post, please click on the title and scroll down to the bottom of the page.